Computed Radiography Cabinet
Name: Jennifer Martel
Phone: 5032875255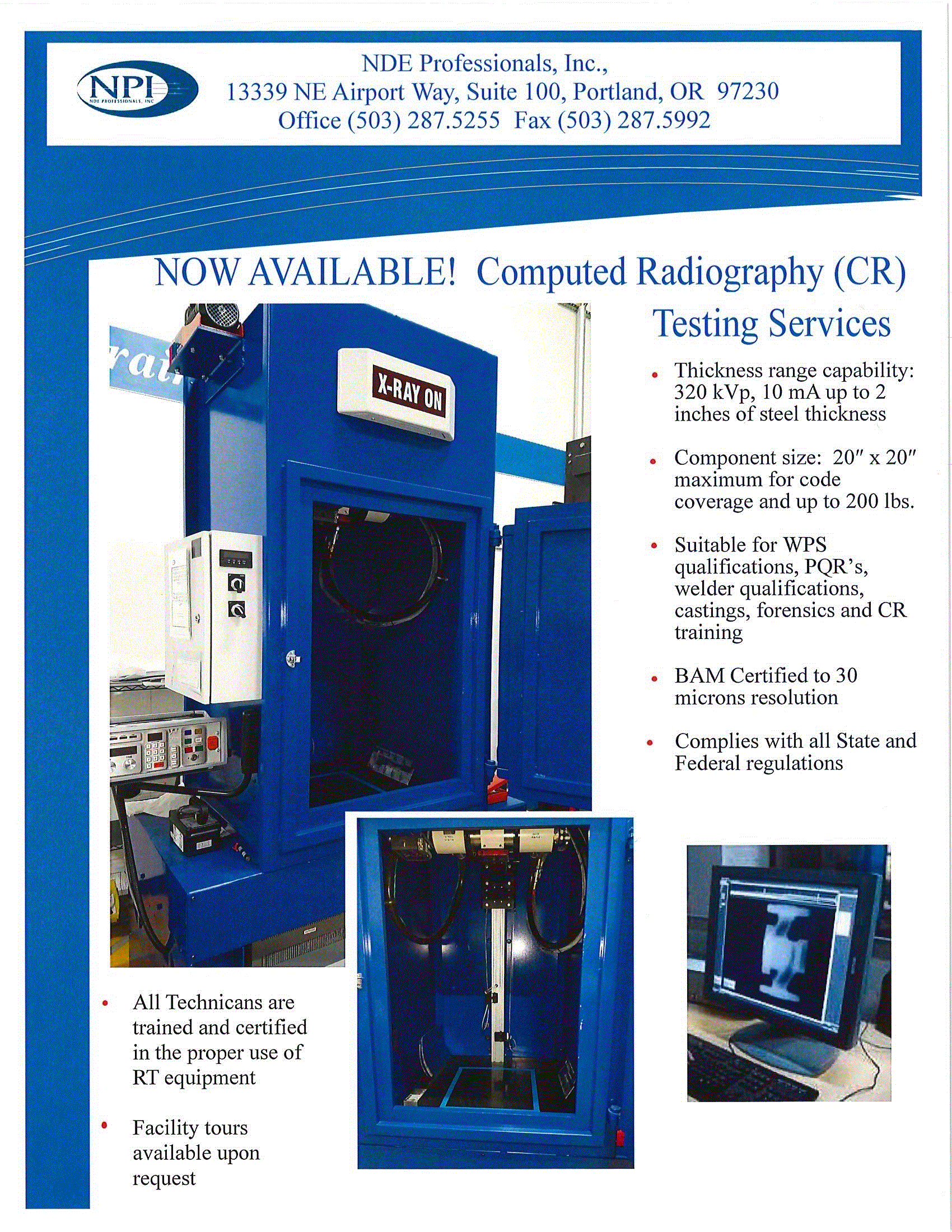 We are selling our Radiography Computed (CR) Cabinet. We purchased it in mid 2017 and find that this area does not support this size of unit so we need to sell it. A few details:
1)Thickness range capability - 320 kVp, 10 mA up to 2 inches of steel thickness
2)Component size: 20" x 20" for code coverage
3)Suitable for WPS qualifications, PQR's, welder qualifications, castings, forensics and CR training
4)BAM Certified to 30 microns resolution

Comes with all the equipment, software and there is a 1 year warranty left on the unit. Very low hour usage on cabinet.

Please call and discuss all reasonable offers 503.287.5255 ask for Dave. Crate & shipping costs being the responsibility of the buyer.

Email Jenn@qnpi.com for photos and more details.

Great opportunity to have new RT equipment!