Dorilton Capital Invests in AUT Solutions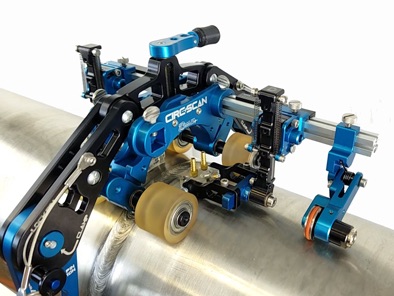 Dorilton Capital Advisors, LLC ("Dorilton"), a leading family equity office has partnered with AUT Solutions founder, Bill Blanshan to acquire the assets of AUT Solutions, LLC forming a new entity AUT Solutions Group, LLC ("AUT Solutions"). Blanshan continues to own a significant equity stake in the company and is continuing in his role as CEO and President.

"AUT continues its mission of developing products to best serve the needs of technicians while providing a better level of service to the NDT industry. The AUT Solutions team and I look forward to taking the business to the next level with Dorilton's support," said Blanshan.

About AUT Solutions Group, LLC

AUT Solutions is an innovation leader in designing and manufacturing products for Advanced NDT including its leading automated ultrasonic scanners the AccuTrak and the AccuScan. Located just west of Houston in Fulshear, TX, the company's equipment and services are used in the petrochemical, power generation and aerospace industries.

About Dorilton Capital Advisors, LLC

Dorilton Capital Advisors is a family equity office that provides long term, patient capital to lower middle market companies across a variety of industries. As a partner, Dorilton works with entrepreneurs on growth while preserving the legacy and culture of their companies.