The NDT.org Product and Service Directory is a nondestructive testing and inspection product showcase viewed by thousands of NDT professionals every day, and will give your company qualified leads for inspection products and services.
Looking for used equipment? Click here to go to the classifieds.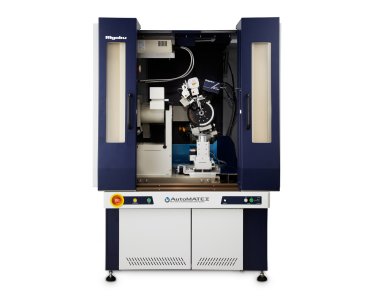 AutoMATE II from Rigaku Corporation
Residual stress may be created during the manufacturing process of a material, or it may accumulate in a structure over many years in operation. In either case, this stress can have a serious negative effect on a product's quality, durability and lifetime. Accurate detection of residual stress...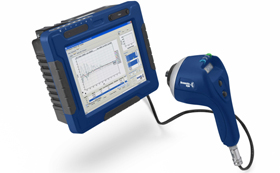 Dolphin 3G from AcousticEye
AcousticEye's breakthrough, non-invasive solution for today's hard-to-inspect tubes up to 4" inner diameter enables ultra-fast, accurate inspection of boilers, Fin Fans and other heat exchangers regardless of tube shape or material. Featuring patented Acoustic Pulse Reflectometry (APR) techno...
Super Thin Semi-Rigid Flexible Borescope from Medit Inc.
This high resolution rigid scope is made with German optics to ensure the best quality image, in bright sharp detail. The probe is protected by a stainless steel sheath, and is water and oil proof. The sheath can be flexed slightly but not bent. The eye piece connects directly to c-mount vide...
Ultra Thing HQ Borescope from Medit Inc
This ultra thin Fiberscope is built with German optics to ensure the highest quality. With a very small diameter of only 0.5mm this scope is built for inspections with extremely small access points. An advanced image bundle containing 3000 densely packed microscopic fibers provide a clean c...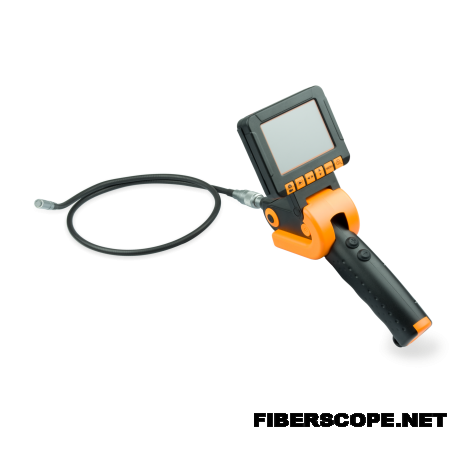 Voyager Video Borescope from Medit Inc
The Voyager is a cost effective option for standard inspections. Available in 5.mm and 9.5mm diameters with a built in CMOS camera chip at the tip. The flex and stay probes come in 3 lengths (1,2 and 3 meters). Live images are shown on a 3.5 LCD monitor on the handheld base of the probe. Im...
Orion II Video Borescope from Medit Inc
This light weight and portable videoscope is built to work with a wide range of videoprobes. These probes range in from 10mm to 4mm in diameter, with varying lengths and feilds of view, and all come with built in CMOS Camera Chips, and are water, oil, diesel and gasoline proof. 4 LED lights...
ISeries Articulating Video Borescope from Medit Inc
This heavy duty 2 and 4 way articulating borescope is equipped with a water/oil/kerosene and aviation fuel proof, tungsten steel braided probe. The Sony CCD camera is built into the camera head along with bright ,etal halide light source for a crisp, high resulotion, well lit image, that is ...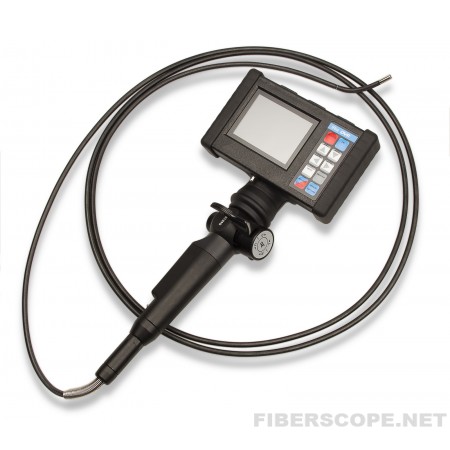 Iris Proline portable Video Borescope from Medit Inc
The Iris Proline Videoscope is made with tungsten braided probe, that comes in a diameters of Ø 4mm (0.16"), 6mm (0.24"), or 8mm (0.32"). This unit also features 4 way tip articulation, and lengths from 1.5m to 7.5m. This probe is connected to a 8.9cm high resolution VGA display monitor, tha...
JT-ALPHA Joystick Type Video Borescope from Medit Inc
The JT-Alpha features 4.5mm and 6.0 diameter probes with 4 way 90 degree tip articulation allowing a full 360 degree rotation for veiwing or to help navigate corners. Stainless steel probe comes in 1.5m, and 3m lengths. The camera head is equipped with a CMOS camera chip and high intens...
Cyclops Zoom Camera from Medit Inc
Cyclops is a water proof portable inspection camera designed for inspecting manholes, tanks, pipes lines, and other remote areas the camera would need to be lowered into. The built in CCD camera has a powerful zoom feature to allow visualization of areas up to 60m away from the camera, and d...