The NDT.org Product and Service Directory is a nondestructive testing and inspection product showcase viewed by thousands of NDT professionals every day, and will give your company qualified leads for inspection products and services.
Looking for used equipment? Click here to go to the classifieds.
COLOREYE HD Micro Pan and Tilt Camera from Fiberscope.net
Need a small pan and tilt inspection unit? Our Coloreye HD Micro Pan and Tilt Drain Camera is a compact and sturdy solution for inspecting pipes, drains, and tubes up to 30m(98ft) in length. The 28mm(1.1") camera head delivers clear and quality images to a 10" display, and the strong fiberglass pr...
Sewer Drain Camera COLOREYE HD from Fiberscope.net
Looking for a compact pipe camera? Our Coloreye HD Sewer Drain Camera is the solution. Extremely portable and weighing only 27 lbs, this unit is designed to inspect pipes, drains, and tubes up to 30M(98FT) in length. The straight-view camera head with 1280x720 resolution delivers clear and quali...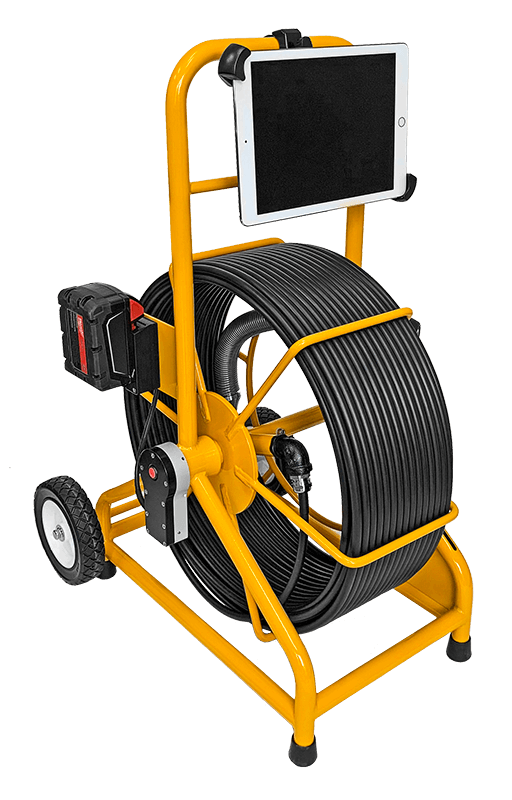 Wifi Sewer Camera HATHORN from Fiberscope.net
The Hathorn DuraScope Wifi Sewer Cameras are North American built, quality inspection cameras. With a sturdy steel construction and a Wifi function, these inspection units combine both the technology and durability that are needed when conducting pipe inspections. The Durascope Wifi Reels don't need...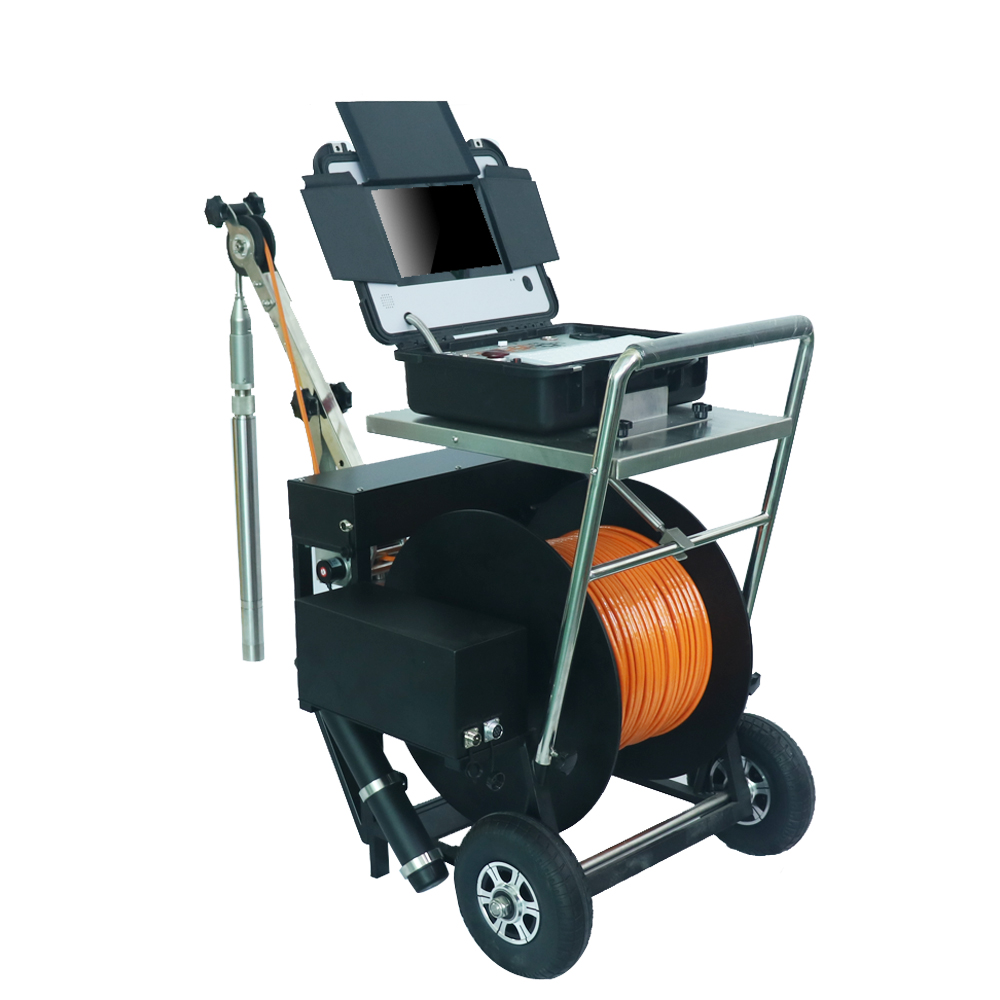 Well Camera STRAHL HDL from Fiberscope.net
Needing equipment for inspecting shafts or wells? The Strahl HDL Well Camera is the best solution for inspecting mine shafts, boreholes, wells, and well casings for defect and condition assessments. The 45mm(1.77") dual camera head with bright LEDs delivers quality and clear images to the 13" LCD di...
Inspection Pole Camera COBRA from Fiberscope.net
Looking to inspect roofs and manholes for defect assessment? Our Cobra Inspection Pole Camera is a useful and versatile tool for inspecting both above and below ground. Attics, manholes, roofs, gutters, and under-car inspections are all conducted easily with this lightweight pole camera. The fiberg...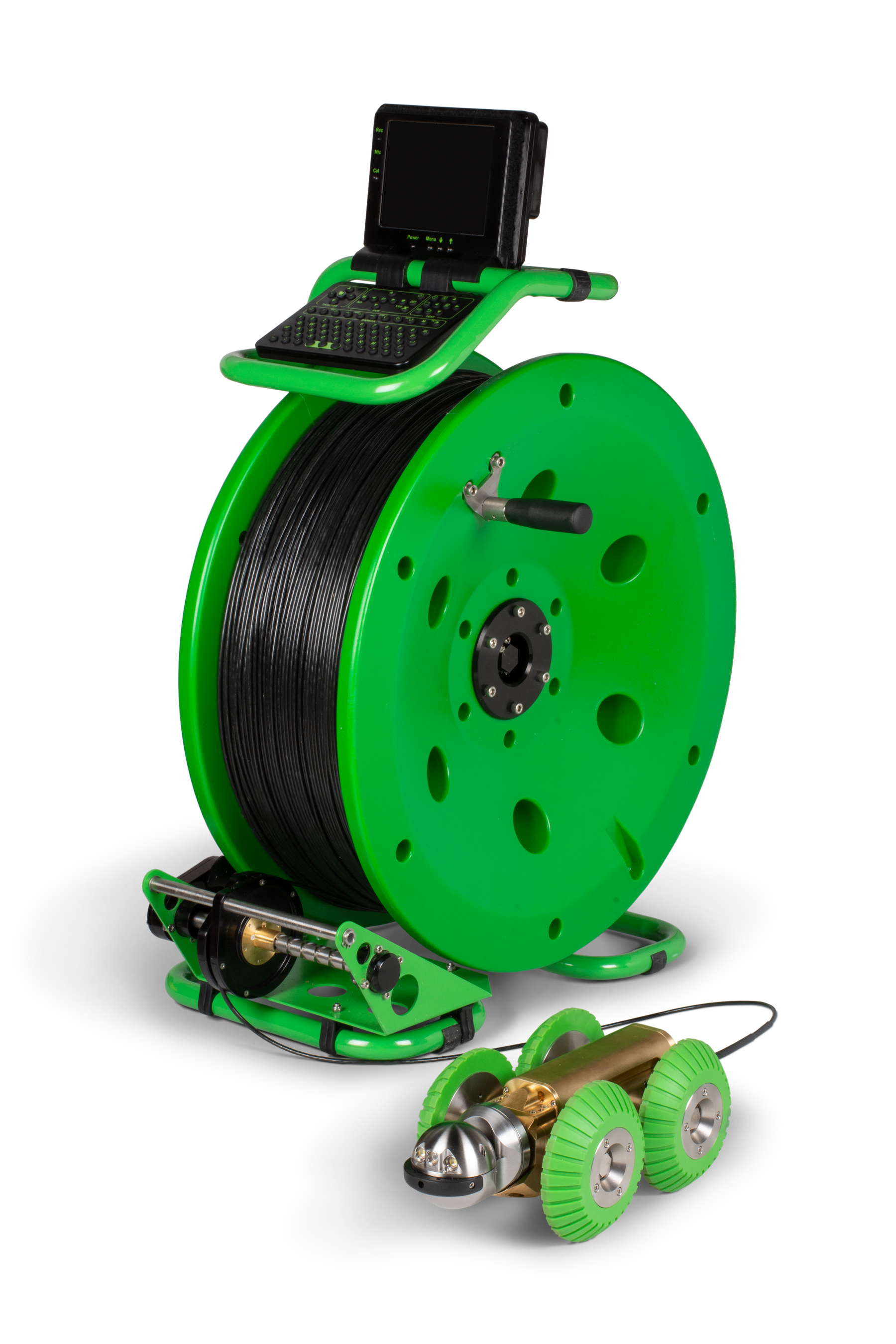 Pipe Inspection Robot TROGLOTREK from Fiberscope.net
The Troglotrek Pipe Inspection Robot, with its unique design, is a portable, lightweight solution for inspecting pipelines, sewers, manholes, and underground drains for blockages and damages. This unit is operated by a battery making it a perfect inspection unit for remote and distant locations. Wei...
Confined Space Inspection Drone SKYCOPTER COBRA from Fiberscope.net
Confined space inspection UAV SKYCOPTER offers an innovative approach to industrial inspections and first response emergencies. SKYCOPTER is a safe, cost-effective complete indoor inspection drone solution suitable for remote visual assessment of culverts, large-diameter sewers, tanks, building st...
Online Infrared Thermography Training Course and Certification from Business Industrial Network
This online Infrared Training enables you or your employees to take the Infrared Thermography Certificate courses and Thermographer certification listed. After taking the online Infrared Thermography Certification Prep Courses you have the option to visit any of three Infrared training centers to ta...
GaGe EON Express from Vitrek - GaGe Brand High-Speed Data Acquisition
The GaGe EON Express CompuScope PCIe Gen3 digitizer board features unprecedented speed and resolution in a 6 GS/s streaming digitizer with 1.75 GHz bandwidth and PCIe data streaming rates up to 6 GB/s. Onboard digitizer sample memory is expandable up to 8 GB and the EON Express supports FPGA base...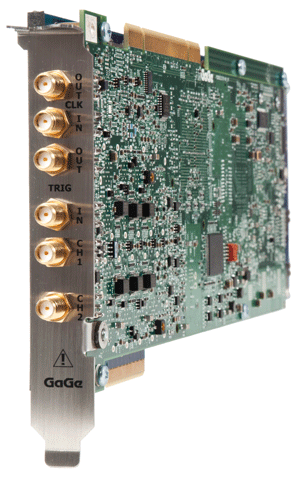 GaGe CobraMax Express from Vitrek
The GaGe CobraMax Express CompuScope PCIe digitizer board features 8-bit resolution with sampling rates up to 4.0 GS/s with true Effective Number of Bits (ENOB) of 7.6-bits with 10 MHz input. Onboard digitizer sample memory is expandable up to 16 GS and up to 8 CobraMax Express digitizers can be ...