The NDT.org Product and Service Directory is a nondestructive testing and inspection product showcase viewed by thousands of NDT professionals every day, and will give your company qualified leads for inspection products and services.
Looking for used equipment? Click here to go to the classifieds.
Automated Detection Technology™ from VeriPhase Inc.
Automated Detection Technology™ software from VeriPhase® works with OmniScan® flaw detectors to quickly process encoded phased array weld data. Once the data is processed, a prepopulated indication table is sent directly to OmniPC™ software with all relevant position and sizing readings to assist yo...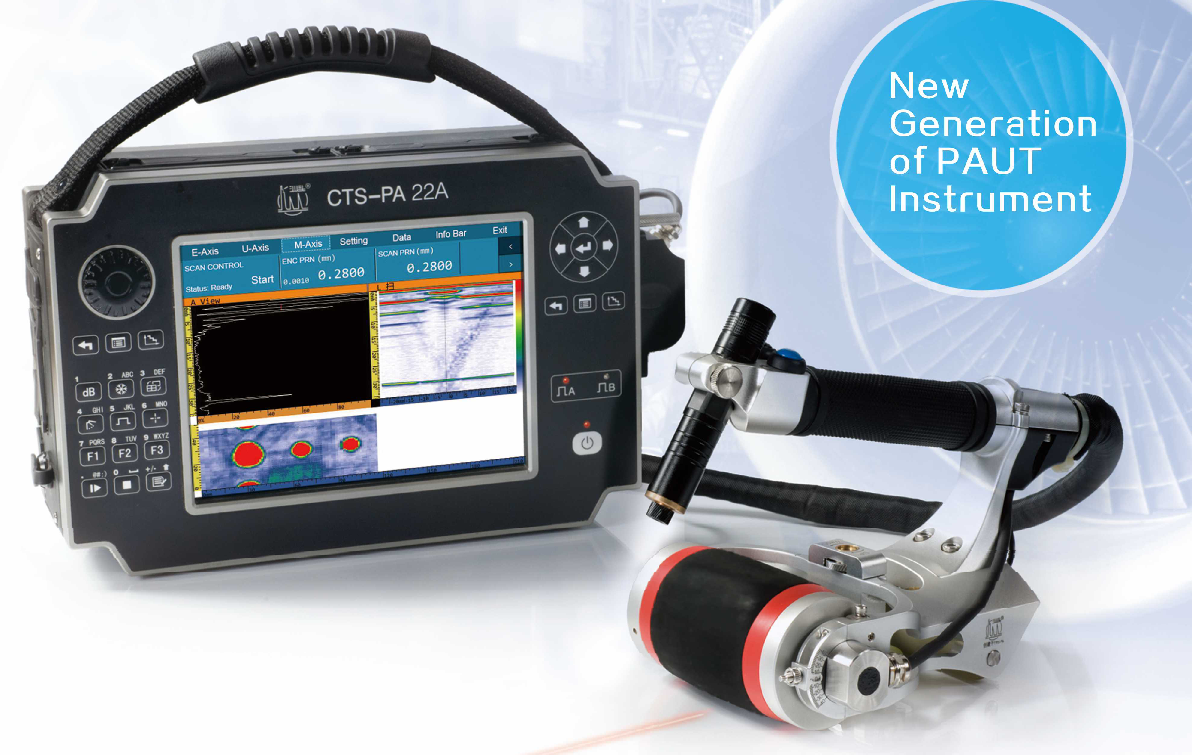 CTS-PA22A Portable Ultrasonic Phased Array Flaw Detector from Guangdong Goworld Co., Ltd.
CTS-PA22A is a portable 64-CH phased array ultrasonic flaw detector originally developed by GOWORLD. It's water&oil -proof , fan-free and with touch pad. Whole-process data logging, innovative phased array probes and inspection methods being the advantages, this model guarantees superior performance...
Wohler VIS 700 from Wohler USA Inc.
The Wöhler VIS 700 offers exactly what NDT professionals have been waiting for: razor sharp high definition images and videos, a focus function for precise inspection, and wireless locating. ...
SONOWALL 70 from SONOTEC Ultraschallsensorik Halle GmbH
The powerful SONOWALL 70 is perfect for a wide range of ultrasonic wall thickness measurement applications including standard testing of metals, glass and ceramics. In high penetration mode high attenuating materials and structures become possible to measure such as composites, plastics, rubber, fib...
Workpad NDT Cloud from Workpad LLC
Workpad, built for NDT, provides easy and secure cloud sharing of large videos, files, and images. Upload videos or images from any device, and they are automatically converted into streaming format so anyone can easily stream high resolution video to their desktop, mobile, or tablet. Hosted in US, ...
RT Film Digitalization from PACSESS Ltd.
With > 25 years experience in digital imaging and digitization PACSESS is one of the world leaders in Film Digitization. Based on this experience the PACSESS engineers are using line scanner and area cameras to digitize your RT films. All solutions are fulfilling ISO standards. If you cannot send ...
Digital X-Ray Detectors from PACSESS NDT
With our digital X-ray detectors and our RT1 software, we offer unique solutions for X-ray inspection. For portable usage, the use of isotopes such as Selenium or Iridium is possible. With a X-Ray range of up to 450 KeV the radiation of thicker objects is also possible. Due to the high sensiti...
RT1 Software from PACSESS Ltd.
RT1 is the newest development of PACSESS. It was never easier and more reliable to handle x-ray images from film digitizers, CR- or DR-systems. With its modular approach images can be acquired easily directly from integrated hardware and x-ray images can be imported directly into RT1. With its rel...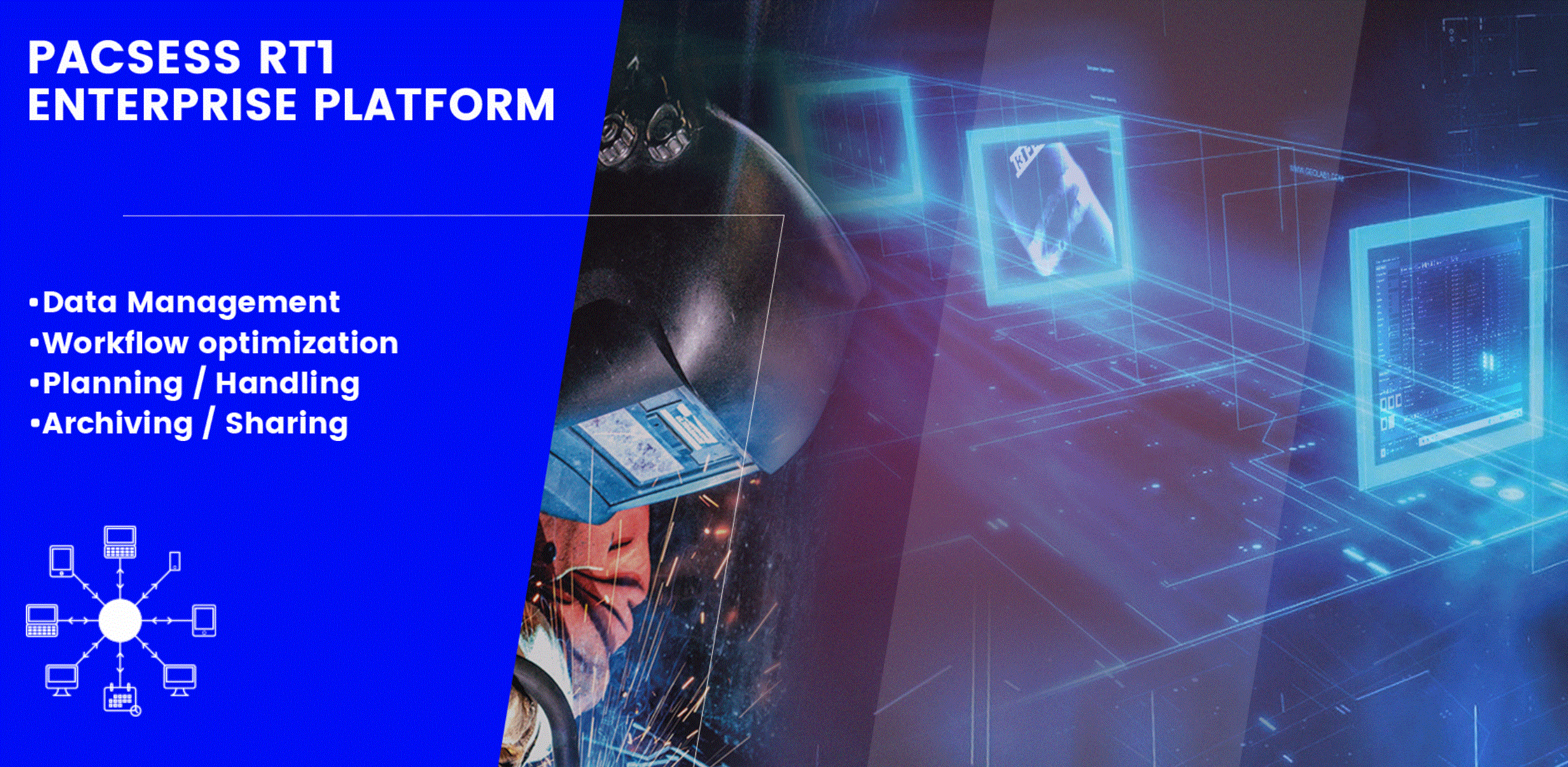 NDT Data Management Platform from PACSESS Ltd.
The material testing workflow today is characterized by many individually created solutions which are not standardized or could not be standardized. Unfortunately, everyday life is often characterized by paper reports, analogue X-ray films and proprietary systems, MS Excel spreadsheets, MS Word re...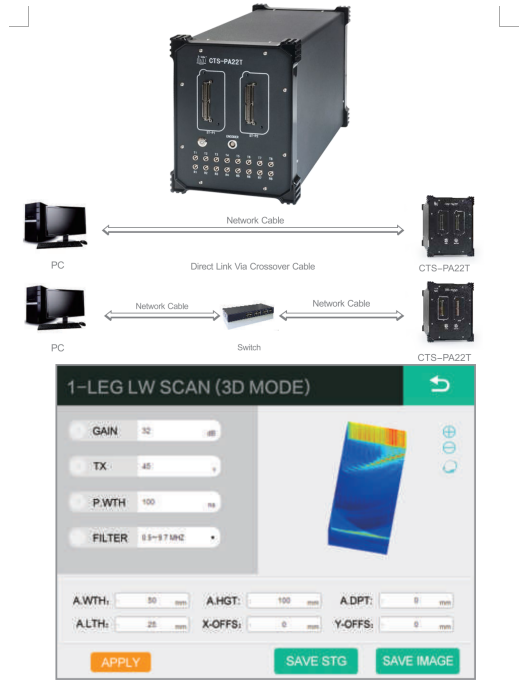 Responsive Phased Array TFM Imaging System CTS-PA22T from Guangdong Goworld Co., Ltd.
CTS-PA22T is a responsive phased array TFM imaging system originally developed by Goworld, with 64 channels working totally in parallel. The system acquires FMC data from wiithin the object of either metal or non-metal and makes precise real-time 2D/3D TFM imaging through rapid hardware running bas...