The NDT.org Product and Service Directory is a nondestructive testing and inspection product showcase viewed by thousands of NDT professionals every day, and will give your company qualified leads for inspection products and services.
Looking for used equipment? Click here to go to the classifieds.
MidBeam 2.0 Hermes UV Inspection Light in compliance with ASTM E3022-15 and RRES 90061 from Labino AB
MidBeam 2.0 Hermes is an extremely robust hand held lamp especially designed for use by heavy industries with very difficult operating environments. The light is compact in size, with four LEDs in a housing diameter of just 3.15 inches (8 cm)! This product is available with our eight distributors lo...
38DL PLUS® Ultrasonic Thickness Gage from Olympus IMS
Ideally suited for most ultrasonic thickness applications, the 38DL PLUS® thickness gage is fully compatible with our full line of dual and single element transducers. Designed for versatility, the 38DL PLUS thickness gage can be used to measure wall thinning in internally corroded pipes with dual e...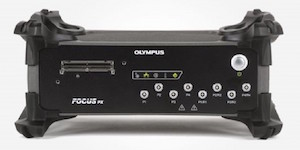 FOCUS PX™ Phased Array and Conventional Ultrasonic Data Acquisition Instrument from Olympus IMS
The FOCUS PX™ instrument is a rugged, high-performance acquisition unit that uses phased array and conventional ultrasound to perform nondestructive inspections. Using our latest technology, the FOCUS PX unit provides excellent phased array signal quality for an improved signal-to-noise ratio. The F...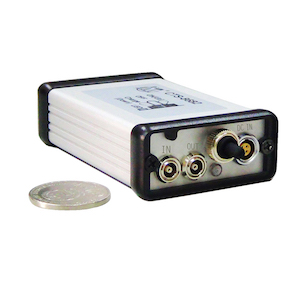 Ultrasonic Preamplifier CTS-8682 Series from Guangdong Goworld Co., Ltd.
The CTS-8682 is an ultrasonic pre-amplifier developed with advanced analog amplifying technique from top processes by the Goworld. This product is to be used as an excellent auxiliary tool to UT device receive relatively weak signals when working on materials like organics, etc. Handy and portable a...
Electromagnetic Ultrasonic Thickness Gauge CTS-409 from Guangdong Goworld Co., Ltd.
CTS-409 is a portable electromagnetic ultrasonic (abbr. as "EMAT") thickness gauge newly launched by Goworld for the purpose of working on any metal or magnetic materials under couplant-less conditions, without direct contact onto them. Impervious to surface of the object, it is applicable to those ...
EchoMix® Single Powder UT Couplant from Echo Ultrasonics LLC
EchoMix Single is an easy to mix one packet powder UT couplant. EchoMix Single provides a strong, continuous coupling film which adheres well to vertical and overhead surfaces. ...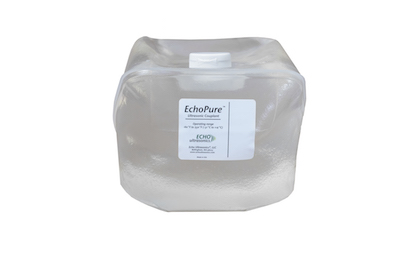 EchoPure™ from Echo Ultrasonics LLC
EchoPure is an ideal couplant for very cold inspection (liquid gas piping and refrigerant lines and very cold ambient). EchoPure will not frost or attenuate at temperatures as low as -60°F. EchoPure is excellent for high temperature use such as warm welds up to 350°F and on pipe in the desert s...
EchoTrack™ from Echo Ultrasonics LLC
EchoTrack is an ultrasonic couplant for flaw inspection and thickness gaging that is compatible with most materials, has excellent ferrous corrosion inhibition and is formaldehyde and glycol ether free....
EchoTherm Extreme™ from Echo Ultrasonics LLC
EchoTherm Extreme is a high temperature couplant with the highest and broadest operating range available. EchoTherm Extreme is a thick paste couplant with a very broad operating range of -40°F/C to 1250°F (676°C) and an auto-ignition temperature above 1300°F (704°C). EchoTherm Extreme offers stab...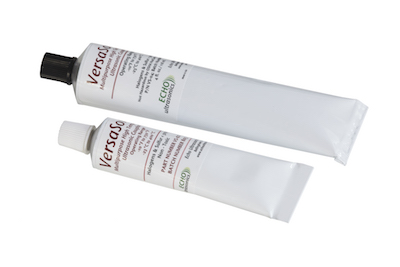 VersaSonic® from Echo Ultrasonics LLC
VersaSonic is the ideal high temperature ultrasonic couplant when working under 700°F (371°C). The response is instant as there are no plastic polymers in VersaSonic that need to melt before transmission occurs. At higher temperatures (above 350°F / 177°C) its useful service life is up to three tim...