The NDT.org Product and Service Directory is a nondestructive testing and inspection product showcase viewed by thousands of NDT professionals every day, and will give your company qualified leads for inspection products and services.
Looking for used equipment? Click here to go to the classifieds.
Pipe Inspection Crawler STORMER S3000 from MEDIT Inc
The STORMER S3000 Pipe Crawler is a portable all-in-one device for inspecting pipelines with diameters from 150 to 1000 mm (5.9"-40"). It is manufactured in England and features dependable, sturdy, highly adjustable design offering users ultimate inspection experience and true portability. As of tod...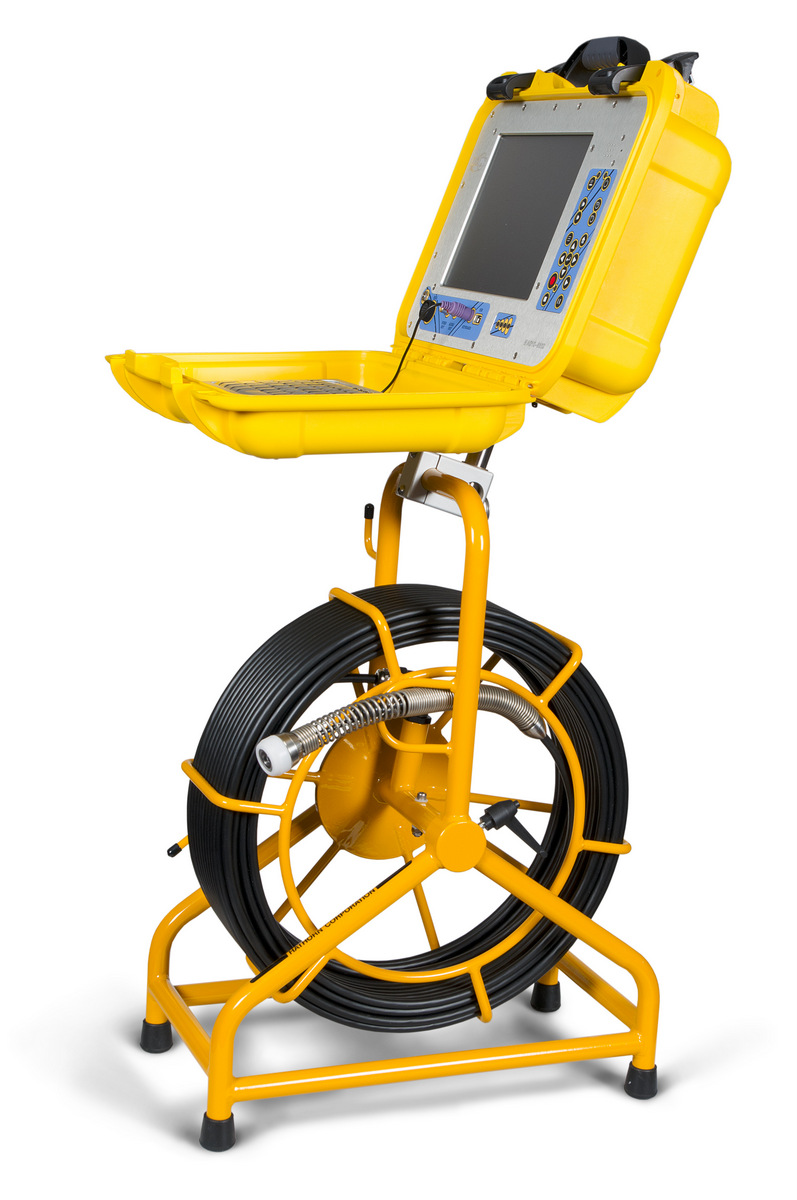 Drain Scope TRITON from MEDIT Inc
The Drain Scope inspection camera is a specially designed device used to inspect narrow diameter pipes with tight bends. These strong, durable, Canadian made units feature a 1.23" diameter straight view camera head, with a 200 foot long push cable, and a 10.4" color LCD monitor. The monitor can come...

Total Tube Solution from TesTex Inc.
TesTex's Total Tube Solution is our answer to the all in one gadgets on the market. our Total Tube Solution is three to four distinct systems allowing you to inspect up to four units at once. The all in one system can only do one inspection at a time. This increases your production potential up to...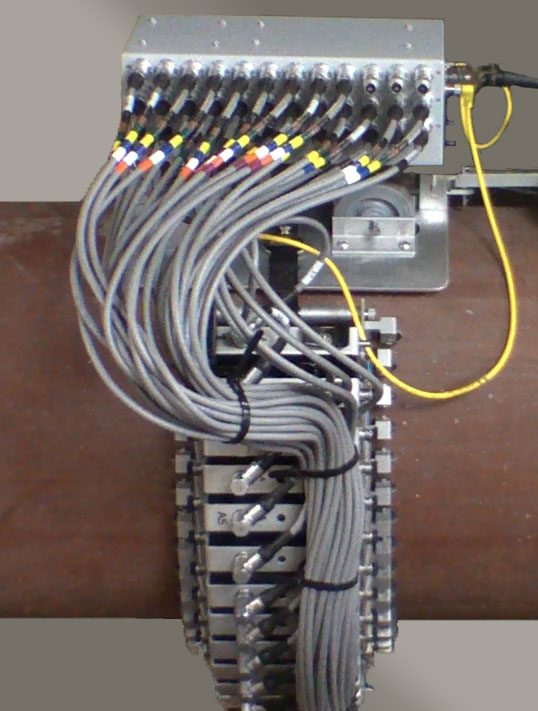 Line CAT Plus from TesTex Inc.
The Line CAT Plus takes the field knowledge we have gained from using the Line CAT and leverages it to create a robust tool for the detection of flaws in pipes and pipelines. Based off of our LFET technology, the Line CAT Plus is able to scan through coatings and paints to detect both internal and e...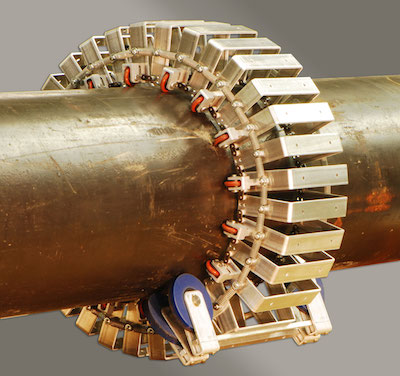 Line CAT (Pipeline Corrosion Assessment tool) from TesTex Inc.
Using the Low Frequency Electromagnetic Technique (LFET), the lightweight, aluminum, TesTex Line CAT quickly and accurately scans the outer diameter (OD) of ferrous and nonferrous pipes and detects gradual wall loss, pitting, gouging, and other defects. The Line CAT comes in many variations, and ...
Prodigy 8 Scanner from TesTex Inc.
The Prodigy 8C is an innovative OD scanning system that permits testing of in-service tubes and pipes for almost any boiler. It is a one-man, multi channel, NDT system that detects and quantifies ID, OD and internal material defects in ferrous materials. The system uses a dry, non-contact meth...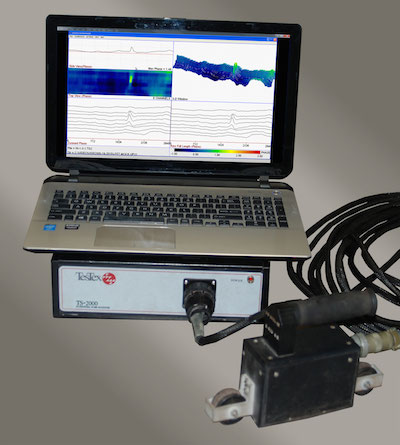 TS-2000 Tube Scanner from TesTex Inc.
The TesTex TS-2000 LFET Tube Scanning System uses the Low Frequency Electromagnetic Technique (LFET) to quickly scan tubing in boiler waterwalls, reheaters and superheaters in utility boilers and large industrial boilers. Inspection are performed from the tube OD (outer diameter), but flaws can b...
Falcon Scanners from TesTex Inc.
The TesTex Falcon Mark II LFET Above Ground Storage Tank Floor Scanning System uses the Low Frequency Electromagnetic Technique (LFET) to quickly and accurately inspect ferrous, above-ground storage tank floors. The Falcon Mark II has many accessory packages available based on your inspection nee...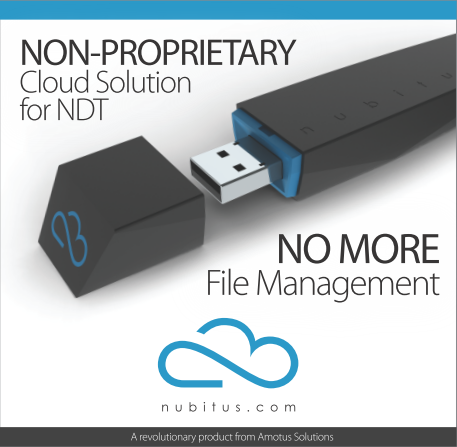 Nubitus Cloud Key from Amotus Solutions
Reduce your manpower cost - the shortest path from your NDT equipment to the cloud. Nubitus is an ideal way to manage and transfer your data to your secured data servers, cloud solutions, or simply by e-mail. Nubitus acts as a simple USB storage device; it automatically transmits files to ...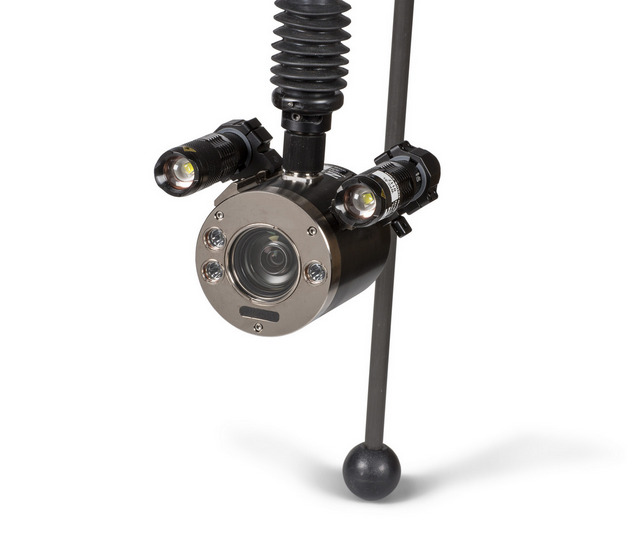 Manhole Zoom Camera CYCLOPS from MEDIT
The CYCLOPS Manhole Cameras, featuring portable, lightweight, waterproof design, are ideal for examining condition of pipes with diameters 6" and up in routine inspections of evaluates pipelines, manholes, tunnels, culverts, tanks, and other hard-to-reach areas. Powerful zoom (40x optical; 40...