NDT News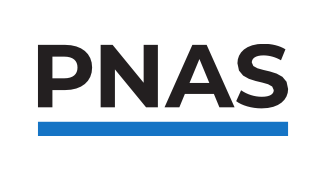 Graphene Assists Researchers with Nondestructive Testing of Non-metallic Materials
Posted:

2023-5-26
The growing research in bioengineering calls for in vitro, non-invasive nanoscale characterization of biological macromolecules. However, current imaging tools often use ionizing radiation under high vacuum and/or cold temperature, conditions that are far from the native biological environment. We resolved this challenge by combining nano- Fourier transform infrared spectroscopy (nano-FTIR) with graphene-capped liquid cells that allow us to perform infrared spectroscopy of proteins in their natural liquid e
...Read More.
MP Machinery and Testing Unveils Innovative Non-Destructive Testing Equipment
Posted:

2023-5-26
MP Machinery and Testing ("MPM"), a Praesidian Capital portfolio company, has announced the release of proprietary material testing equipment that non-destructively determines the material properties of in-service components and structures. MPM is a leading provider of advanced material testing products and services for the nuclear power & energy, steel, pipe, aerospace, defense, and transportation industries. The system has a variety of applications and is expected to significantly impact the pipeline t
...Read More.
49th EMS NDI Airmen Aim to Detect Aircraft Structure Problems
Posted:

2023-5-26
HOLLOMAN AIR FORCE BASE, N.M. -- Across the Air Force nondestructive inspection flights are charged with ensuring aircraft structural integrity but what sets Holloman Air Force Base's NDI flight apart from the others is the 14,600 flight hours that training pilots put in each year and with that comes a lot more inspections. The nondestructive inspection, or NDI, program was established in the Air Force in 1958 with the mission of providing safe, serviceable, and ready air and space equipment. Here at
...Read More.
AMS-2644 validation of the FLUXO RANGE for Red Dye Penetrant Testing.
Posted:

2023-5-25
AMS-2644 validation of the FLUXO RANGE for Red Dye Penetrant Testing : * FLUXO P139 - Red Dye Penetrant * FLUXO R175 - Developer * FLUXO S190 - Cleaner Some industries are requiring AMS-specified products, especially in aerospace and oil & gas industries. SREM TECHNOLOGIES has already AMS approved MPI consumables and decided to step in PT business. As a first step we submitted and successfully qualified our range of PT red dye system. FLUXO P139 / FLUXO R175 and FLUXO S190 meet all the requirement
...Read More.
Unleashing the Power of Robotics: Enabling Safe and Efficient Heel Characterization Through Remote Sample Collection
Posted:

2023-5-19
When it comes to managing nuclear waste, safety is of utmost importance. That's why the US Department of Energy's Office of Environmental Management recently awarded the Savannah River Site Integrated Mission Completion Contract, or SRS IMCC, to Savannah River Mission Completion (SRMC). To support this project, SRMC turned to Eddyfi Technologies' Center of Excellence for Robotics, known for their expertise in designing and manufacturing remotely operated vehicles and modular robotic systems for use in hazar
...Read More.

Carestream NDT Honored as Stevie® Award Winner in 2023 American Business Awards®
Posted:

2023-5-10
Carestream NDT Honored as Stevie® Award Winner in 2023 American Business Awards® Awards will be presented on June 13 in New York City ROCHESTER, N.Y., May 10 – Carestream's Non-Destructive Testing (NDT) group is proud to announce that it was named the winner of a Bronze Stevie® Award in the Communications or PR Campaign of the Year – Content Marketing category in the 21st Annual American Business Awards.® The American Business Awards are the U.S.A.'s premier business awards program. All organization
...Read More.
Beyond the Boundaries: Breaking Barriers in Storage Tank Critical Zone Inspection Coverage
Posted:

2023-5-10
Every day, behind the scenes, reports are being prepared that could impact the spend of millions of dollars, local environments, and even risk to life. These reports are generated from storage tank floor inspections, which are essential for asset owners to ensure their aboveground storage tanks are in optimal condition. However, the quality of these reports is only as good as the equipment used, and the correlation between report quality and equipment capability is significant. This is where Magnetic Flux L
...Read More.
MISTRAS GROUP'S ANCHORAGE, AK - USA BRANCH EARNS CONOCOPHILLIPS 2022 SUPPLIER RECOGNITION AWARD
Posted:

2023-5-2
PRINCETON JUNCTION, N.J. – APRIL, 2023 – MISTRAS Group, Inc. (NYSE: MG), a leading "one source" global provider of technology-enabled asset protection solutions, announced that the company's Anchorage, AK – USA team has earned a ConocoPhillips 2022 Supplier Recognition Award. The Supplier Recognition Awards honor recipient companies for exhibiting exceptional leadership in observance of ConocoPhillips' SPIRIT Values. The ConocoPhillips global business units generated nominations internally, with winners
...Read More.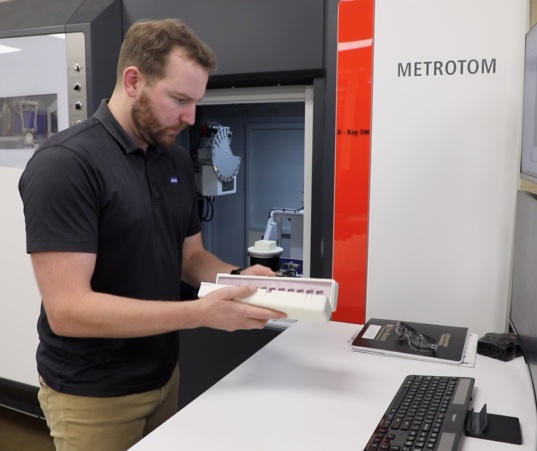 Deep Learning Improves CT Inspection of 3D Printed Parts
Posted:

2023-4-30
A new deep-learning framework developed at the Department of Energy's Oak Ridge National Laboratory is speeding up the process of inspecting additively manufactured metal parts using X-ray computed tomography, or CT, while increasing the accuracy of the results. The reduced costs for time, labor, maintenance and energy are expected to accelerate expansion of additive manufacturing, or 3D printing. "The scan speed reduces costs significantly," said ORNL lead researcher Amir Ziabari. "And the quality is hi
...Read More.
Nonlinear Resonance Testing for 3D Printing
Posted:

2023-4-30
The latest work to put nonlinear resonance NDT under the microscope is a collaborative project between Theta Technologies and the French National Metrology Institute (NMI), Laboratoire National de Métrologie et d'Essais (LNE) whose primary objective was to provide a comprehensive comparison of different non-destructive testing techniques to the ISO/ASTM standardisation joint group JG59 standards group for NDT for AM parts. RD1-TT would be tasked with testing 3D-printed metal star artefacts, produced by
...Read More.
Next 10 >>>
Displaying 1 through 10 of 200

More News: 1 | 2 | 3 | 4 | 5 | 6 | 7 | 8 | 9 | 10 | 11 | 12 | 13 | 14 | 15 | 16 | 17 | 18 | 19 | 20