NDT News

Defects Are Doomed, Cost Efficient Riser Inspection, Beyond the Curve with Iris
Posted:

2023-9-12
This week with Eddyfi: Defects Are Doomed: How UltraVision® Software Improves Inspections.
Offshore Riser Corrosion Monitoring Made More Cost and Time Efficient.
Inspecting beyond the curve with IRIS. Defects Are Doomed: How UltraVision® Software Improves Inspections. Whether you are a seasoned professional or new to the world of stalking defects with Ultrasonic Testing (UT), UltraVision® software is here to revolutionize your inspection processes and take
...Read More.
Fiberscope.net Extends Capabilities of TROGLOTREK Pipe Inspection Robot with Motorized Camera Riser
Posted:

2023-8-24
Fiberscope.net, alongside British manufacturing partner Troglotech, is excited to reveal a motorized camera riser add-on as the newest upgrade to the TROGLOTREK battery-operated portable inspection robot. Already a leader in the industry for being highly versatile with its modular design and ability to inspect pipes as small as 4", this new feature allows the TROGLOTREK to tackle lines up to 80" in diameter. The TROGLOTREK Sewer Crawler is well known for its total portability, user-friendly design, and c
...Read More.
PAUT Gains, Longitudinal Weld Inspection, and Buried Aviation Fuel Tanks
Posted:

2023-7-18
This week with Eddyfi: Probing Productivity Gains With A Complete PAUT Package.
Longitudinal Weld Inspection with Capture™ Software.
Assessing Buried Aviation Fuel Tanks for Fitness For Purpose. Probing Productivity Gains With A Complete PAUT Package The field of non-destructive testing (NDT) is witnessing an increasing need for inspection methods that combine efficiency with accuracy. In response to this demand, phased array ultrasonic testing (PAUT) has
...Read More.
The Secret to Maximizing Remote-Field Testing Inspection Speed
Posted:

2023-6-22
Any good tube testing technician knows that in order to reach new heights in accuracy, they need to bring a ladder to work. Okay, but in all seriousness, if you've been performing tube testing for a while, you know that there is nothing riskier than getting inaccurate inspection results because a probe was pulled too quickly. It's important to 'step up' and optimizing your inspection speed is critical. We recognize that putting your best foot forward to that magical maximum speed isn't exactly easy, but thi
...Read More.
UniWest Introduces the EddyView® II Portable Eddy Current Flaw Detector
Posted:

2023-6-22
UniWest announces the introduction of the new EddyView® II portable eddy current flaw detector at the ASNT Annual 2022 Conference on October 31, 2022. The innovative EddyView II features a large 8-inch touch screen display with gesture adjustments for key parameters such as gain and rotation, ability to drive conventional probes or array probes, an independent channel that monitors probe to part coupling (liftoff), and UniWest's industry-leading signal performance with extremely low signal-to-noise.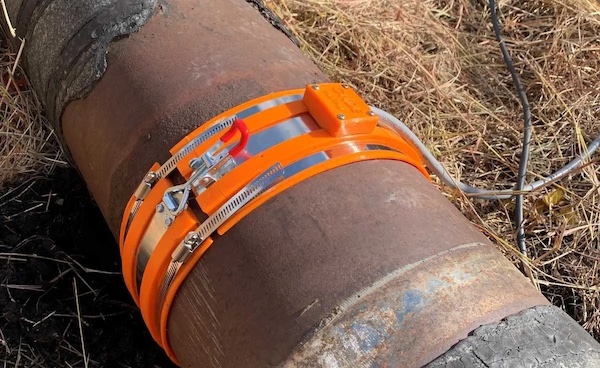 SWwRI Creates Next Generation Transducers for Guided Wave Pipe Inpsection
Posted:

2023-6-22
Southwest Research Institute (SwRI) has created the next generation of transducers that use ultrasonic guided wave technology to detect anomalies in pipes, enabling users to prevent leaks before they start. The device, which utilizes the SwRI-developed Magnetostrictive Sensor® (MsS®) technology, will be showcased at the American Society for Nondestructive Testing's (ASNT) Annual Conference in Nashville, Tennessee, from October 31 to November 3. "Pipeline corrosion resulting in leaks is very common,
...Read More.
Creaform Launches Latest Version of VXintegrity
Posted:

2023-6-22
Latest upgrade features a game-changing algorithm that automatically assesses surface damage without the need of human intervention Creaform, a business unit of AMETEK, Inc. and the worldwide leader in portable 3D measurement solutions and engineering services, announced today that it released a new version of VXintegrity TM, its acclaimed solution for surface damage assessments that is accessible to all non-destructive testing (NDT) service companies across multiple sectors. Industry-first new algori
...Read More.
photonicSENS introduces apiCAM PRO industrial 3D camera
Posted:

2023-6-22
photonicSENS, the compact 3D camera single lens company announced the third member of its apiCAM 3D camera family – the apiCAM PRO. Designed to add seamless image and depth perception ability for millimetre and submillimetre-scale metrology and inspection, this customizable and affordable depth-sensing solution calculates the 6 DoF pose of a target from a single point of view, in just one shot. Suitable for integration in manufacturing processes and in robot-arm mounted operations, apiCAM PRO has a
...Read More.
MFE Inspection Solutions Teams Up with Voliro: Innovative Voliro T Drone Set to Transform Inspections
Posted:

2023-6-13
Houston, TX, June 13, 2023 --MFE Inspection Solutions, a leading provider of advanced inspection technology, announces a new partnership with Voliro, the innovator behind the revolutionary Voliro T drone. This advanced drone combines omnidirectional capabilities with the ability to exert significant force and torque to structures, opening up new dimensions of maneuverability in any orientation, height, or location. MFE sUAS Product Line Manager Cody Menchaca shared his enthusiasm about the partnership, "
...Read More.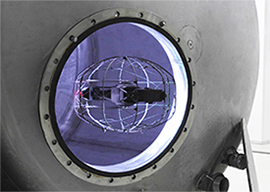 Flybotix Drone Inspections Teams up with Pine Environmental for Remote Visual Inspection (RVI) Equipment Rentals and Sales
Posted:

2023-6-12
Pine Environmental has announced that Flybotix ASIO PRO Drone Inspections is their new channel partner for Remote Visual Inspections (RVI). Pine Environmental is a leading equipment provider in North America, offering various services, including daily, weekly, monthly, and long-term rentals. They also provide sale purchases, rent-to-own, and financing options. Flybotix ASIO PRO Drone is a revolutionary drone designed for fast, efficient, and safe inspections in industrial assets, particularly in indoor a
...Read More.
Next 10 >>>
Displaying 1 through 10 of 200

More News: 1 | 2 | 3 | 4 | 5 | 6 | 7 | 8 | 9 | 10 | 11 | 12 | 13 | 14 | 15 | 16 | 17 | 18 | 19 | 20