NDT News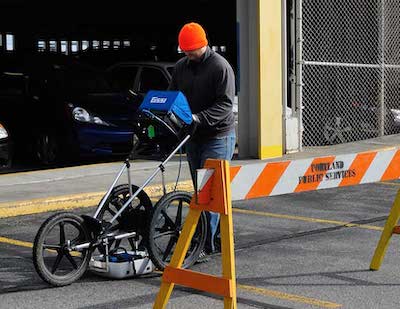 Infrasense Evaluates Precast Concrete Box Girders of Rhode Island Bridge Decks
Posted:

2021-3-7
Infrasense recently evaluated the lower flange thicknesses of precast concrete box girders carrying Potter Hill Road and Airport Connector Road bridge decks in Hopkinton and Warwick, Rhode Island. The purpose of each survey was to determine whether the flange thicknesses were consistent with the design plans for each box girder. Each survey deployed ground penetrating radar (GPR) from the underside of the bridge. The Potter Hill Road bridge crosses the Pawtucket River, requiring a motorized boat to access t
...Read More.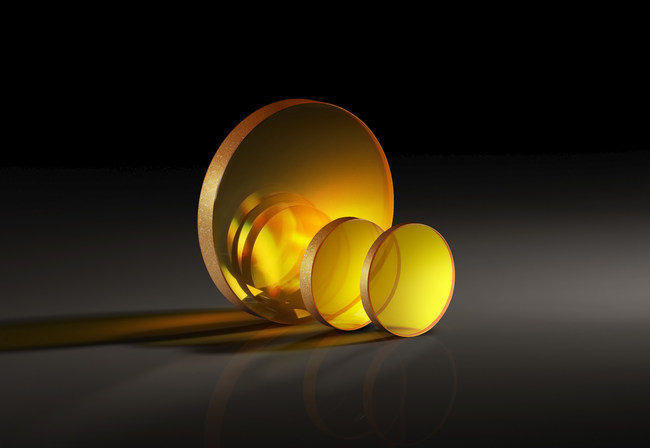 New IR and UV Optics to Minimize Loss and Dispersion
Posted:

2021-3-7
Edmund Optics® (EO), a renowned provider of optical components, continuously expands its product offering to reflect market developments and customer needs. New products are added each month to better serve the industry. EO has released Zinc Selenide (ZnSe) Wedged Windows, which are ideal for infrared (IR) applications, and TECHSPEC® Calcium Fluoride (CaF2) Aspheric Lenses, which have high transmission from ultraviolet (UV) to IR wavelengths. Zinc Selenide (ZnSe) Wedged Windows are designed for use with
...Read More.
Terra Drone Secures USD 14.4 Million in Series A Funding
Posted:

2021-3-7
Terra Drone Corporation, the world's leading drone solution provider, today announced the closing of a JPY 1.5 billion (USD 14.4 million) Series A round. The fundraising was organised by INPEX, Japan's largest oil and gas exploration and production company, and Nanto CVC No.2 Investment LLP (General Partner: Venture Labo Investment and Nanto Capital Partners, a wholly owned subsidiary of Nanto Bank) through third-party allotment, and with several financial institutions through loan agreement. Last year,
...Read More.
Phoenix to Establish Second Neutron Imaging Facility in California
Posted:

2021-3-7
Phoenix, LLC has announced plans to construct a second neutron imaging center near the aerospace, defense and tech hub of the San Francisco Bay Area in northern California to address the regional demand for commercially available neutron radiography services. This announcement follows the success of the company's first Phoenix Neutron Imaging Center, or PNIC, in Fitchburg, WI, which opened in the fall of 2019. PNIC is one of the only sites in the world to offer production-scale, high-quality neutron radiogr
...Read More.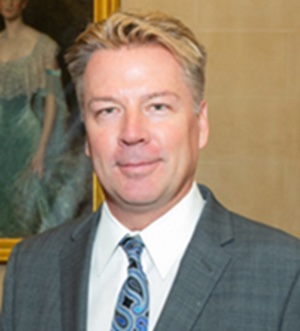 Anders Hoberg Appointed as Perceptron CEO and Growing the Team
Posted:

2021-3-4
Perceptron, Inc., a leading global provider of 3D automated metrology solutions and coordinate measuring machines, today announced that Mr. Anders Hoberg accepted the appointment for the position of Chief Executive Officer at Perceptron. Mr. Hoberg commented, "I am honored to be appointed as Perceptron's CEO and excited to mentor, lead, and develop the growth potential of Perceptron in the US. Our focus is fully integrating Perceptron into the Atlas Copco culture with a focus on market expansion for all
...Read More.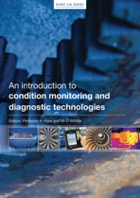 BINDT Publishes Introduction to Condition Monitoring Book
Posted:

2021-3-3
A new book from the British Institute of Non-Destructive Testing (BINDT), titled: An Introduction to Condition Monitoring and Diagnostic Technologies, edited by Professor A Hope and Mr D Whittle, introduces the reader to the wide range of technologies that can be used for the condition monitoring (CM) and diagnostics of structures, plant and machinery through surveillance, monitoring and analysis. Condition monitoring forms a vital part of the asset management process. It involves the measurement and mon
...Read More.
Eddyfi Announces the Release of Capture Software Version 3.2
Posted:

2021-3-2
Eddyfi Technologies is pleased to announce the latest release of CaptureTM data acquisition and analysis software version 3.2, the user interface for M2M Gekko® and MantisTM portable phased array inspection instruments. Since 2013, this powerful software has continuously evolved based on industry feedback, offering ease of use for sophisticated ultrasound imaging to thousands of users worldwide. With over eight years of Total Focusing Method (TFM) experience in the field, Capture 3.2 brings a comprehensi
...Read More.
Trademark Plastics Partners with Zeiss To Deliver 3D X-Ray Measurement
Posted:

2021-3-1
Trademark Plastics, Inc. (TPI) is an innovative LEAN manufacturer of medical components that specializes in custom injection molding. Partnering with Zeiss, the world's leading manufacturer of multidimensional metrology solutions, TPI has incorporated Zeiss's METROTOM 800 (CT) as the latest in quality assurance technology to perform measuring and inspection functions. The Zeiss METROTOM is an industrial computed tomography system for measuring and inspecting complete components made of plastic or light met
...Read More.
uEye XLE: Modern, Small and Cost Optimized Industrial Cameras
Posted:

2021-3-1
Particularly affordable, particularly compact and particularly powerful when the essentials matter: the new uEye XLE camera family from IDS has been specially developed for high-volume and price-sensitive projects. Thanks to their space-saving design, practical USB3 interface and support of the USB3 Vision Standard, the industrial cameras can be easily integrated into any machine vision system. Customers can choose between single-board cameras with or without C-/CS-mount or S-mount as well as variants with
...Read More.
Sensor Maker Acquires Boston Inspection for AI
Posted:

2021-3-1
A maker of sensors for measuring factory operations announced its acquisition of an inspection technology software developer. LMI Technologies said FringeAI would be integrated into its portfolio of companies as a new AI Solutions group. The Vancouver company says it is the global leader in 3D inline scanning and inspection, while Boston-based FringeAI's software uses deep learning, edge devices, and 5G and Industrial Internet of Things connected cloud services to deliver artificial intelligence so
...Read More.
Next 10 >>>
Displaying 1 through 10 of 200

More News: 1 | 2 | 3 | 4 | 5 | 6 | 7 | 8 | 9 | 10 | 11 | 12 | 13 | 14 | 15 | 16 | 17 | 18 | 19 | 20