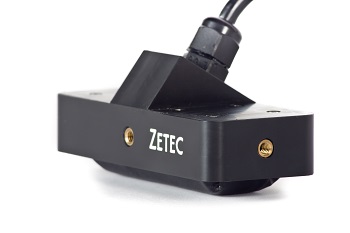 New Zetec Surface Array Flex Probe Can Cut Inspection Time up to 95%
Zetec introduces the new Surface Array Flex Probe specifically designed to solve the inspection challenges that Power Generation, Oil & Gas and Aerospace companies face every day. It is designed to handle a range of needs, from detecting extremely small flaws to inspecting non-flat surfaces and covering a wide area in a single pass. The Surface Array Flex Probe introduces innovative features that deliver significant benefits. With the ability to handle inspection coverage up to 2 inches in a single pass
...Read More.
Zetec to be at the 12th International Conference on NDE
Zetec will be participating at the 12th International Conference on NDE in relation to structural integrity for nuclear and pressurized components. The conference is at the Valamar Lacroma hotel in Dubrovnik Croatia, October 4-6. Zetec activities at the conference include an exhibition stand and paper presentation. Learn more at: http://www.zetec.com/news/zetec-at-12th-international-conference-on-nde/
...Read More.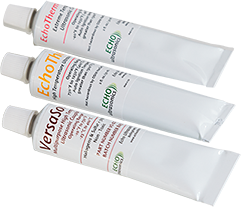 Auto-Ignition of Ultrasonic Couplants During Thickness Gauging and Corrosion Measurement
INTRODUCTION Auto-ignition of ultrasonic couplants during NDT thickness gauging and corrosion mapping at high temperature is increasing in frequency and is a Major Hazard Event (MHE) concern. Auto-ignition is an unexpected, dangerous and often costly event for which inspectors are neither trained nor equipped to respond effectively. The potential for personnel injury, operations disruption, and facility damage mandates a reduction in the potential for auto-ignition to "As Low As Reasonably Practicable" (
...Read More.
Lavender International Forms Strategic Partnership for NDT Apprenticeship
An exciting development in the NDT industry! Following the government approval of the Non-Destructive Testing (NDT) Engineering Technician Apprenticeship in July 2015, BINDT hope that the ageing profile of NDT technicians can be addressed by enabling school-leavers to embark on a career in NDT*. The Apprenticeship Scheme combines academic study and practical skills training in the workplace with an aim of developing a fully-rounded NDT Engineering Technician who has the appropriate skills to carry out N
...Read More.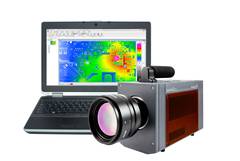 Infratech and University of Stuttgart Research Compressing Thermographic Measurement Data
When exchanging thoughts and ideas on the latest developments in thermal image and thermographic cameras, the discussions increasingly focus on the constantly growing data volumes. It is not without reason that events such as this year's Quantitative Infrared Thermography Conference (QIRT) include topics such as data reduction during image processing on the scientific agenda. InfraTec is following these discussions actively and contribute its own ideas on a regular basis. The latest discussions concern the
...Read More.
Sightline Introduces SceneScope and SightScope Automated Surface Inspection
Sightline Innovation's Photonics Laboratory is pleased to announce that it is ready to take orders for its revolutionary SceneScope and SightScope advanced sensor products, offering manufacturing and construction firms a significant leap in quality control capability. SightScope and SceneScope are the latest additions to Sightline's qcVerify Autonomous Quality Control software platform, providing integrated hardware sensors that combine machine learning, embedded computing and photonic sensors and delive
...Read More.
MagnaMike 8600
Olympus
Magna-Mike 8600 The Magna-MikeŽ 8600 is a portable thickness gage that uses a simple magnetic method to make reliable and repeatable measurements on nonferrous materials. Operation of the Magna-Mike is very simple. Measurements are made when its magnetic probe is held or scanned on one side of the test material and a small target ball (or disk or wire) is placed on the opposite side or dropped inside a container. The probe's Hall Effect sensor measures the distance between the probe tip and tar
...Read More.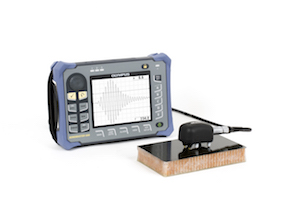 BondMaster 1000e
Olympus
The BondMaster is a versatile, full-multimode instrument offering pitch-catch, MIA (mechanical impedance analysis), and resonance modes. Allows users to select the best method for a particular application and to test bonds and inspect a wide variety of composite materials. The BondMaster 1000e+ allows users to select the best method for a particular application and to inspect a wide variety of composite materials. Its high performance, light weight, and rugged durability make it the ideal choic
...Read More.
Online NDT Training at Worldspec.org
Worldspec.org
We Guarantee Your Online Success - Or Your Money Back. Each student has a personal online Instructor, qualifying exams and authorized certificates. Access is 24/7 and you can start/stop anytime, with up to one full year to complete. Accredited ONLINE Non-Destructive Testing courses to meet: SNT, AWS, NAS- 410, CP-189, AIA, CGSB, BINDT and ISO9712 Theory-Training Standards. A one-of-a-kind, innovative learning format for the NDT initiate, inspector, practitioner, welder, or industrial techn
...Read More.