NDT Jobs, News, Companies and Equipment for Industrial Inspection, Welding, and Nondestructive Testing

Nondestructive Testing News
Lead & Lead Free Numbers and Letters
All-Craft Wellman Products At All-Craft Wellman we have been producing patterns, pattern letters and testing numbers and letters since 1902. From over 300 combinations of fonts and styles to custom fonts, sizes and custom logos we have what you need. Visit our website at www.all-craftwellman.com or call us at 440-946-9646 or 330-352-4673. Ask for Rick.
...Read More.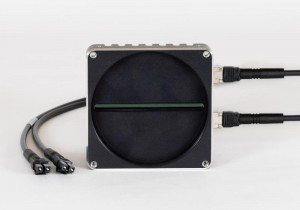 Chromasens Linescan Camera Allows Long Distance Wired Video Transmission
The new allPIXA evo cameras from Chromasens are designed for high-speed line-scan image processing. The cameras are the industry's first to feature a GigE Vision 2.0 compliant, single/dual 10 GigE Over Fiber interface combined with a quad linear CMOS color sensor. While fiber is relatively new to machine vision, it has been relied upon by the IT and telecommunications industries for decades. Not only does fiber offer advances in robustness, flexibility, convenience and affordability, its bandwidth far ex
...Read More.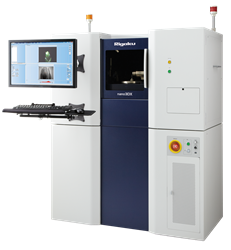 Rigaku Presents Latest XRM and CT Technology at 2019 TSM Meeting
X-ray analytical instrument manufacturer Rigaku Corporation is pleased to announce its attendance at the 54th annual meeting of the Texas Society for Microscopy (TSM). The event is hosted by the Kleberg Advanced Microscopy Center at The University of Texas in San Antonio and takes place February 21st - 23rd, 2019. Several workshops are scheduled, as well as a scientific program with platform and poster presentations, along with a vendor exhibition. On Friday February 22nd, Aya Takase from Rigaku will pre
...Read More.
Zetec to Show TOPAZ 64 Portable Phased Array at MEOS 2019
Zetec Inc., a global leader in non destructive testing (NDT) solutions, will showcase its most advanced inspection technologies for oil and gas applications at MEOS 2019 (Middle East Oil & Gas Show) in Bahrain from 18 – 21 March. Zetec will exhibit its TOPAZ®64 portable phased array UT device, which combines code-compliant phased array UT with the most advanced and highest live total focusing method (TFM) resolution in its class. The company will demonstrate how the TOPAZ64 instrument can help solve the
...Read More.
Carestream Non Destructive Testing Appoints New Leadership for EMEA
Carestream's Non- Destructive Testing (NDT) business has experienced rapid growth and is expanding operations in the Europe, Middle East and Africa region (EMEA). In order to manage and support this growth, Philippe Moreau has joined Carestream NDT as the Regional Business Manager NDT for EMEA. "We are excited to welcome Philippe to the Carestream NDT team. His skill set enhances and strengthens Carestream's growing presence in NDT and in EMEA, and he has proven himself to be a successful customer focuse
...Read More.
Inspection Equipment
VUCAM® XO
Vizaar
Advanced technologies and experience based know-how have contributed to the development of the VUCAM XO. This is an easy-to-use Borescope with a full set of practical features. Use of the VUCAM XO centers around a cutting-edge graphical user interface (GUI) displayed on large bright touch screen. Industrial video borescope VUCAM XO for Remote Visual Inspection (RVI) Applications for the VUCAM XO exist throughout industry. The VUCAM XO is routinely used to inspect Aircraft engines and auxiliar
...Read More.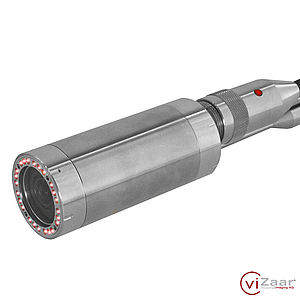 Pipe Inspection Camera INVIZ® Pipe
Vizaar
The Pipe Inspection Camera INVIZ® Pipe for Remote Visual Inspection (RVI) of tubes & welds with inner wall diameter from 1.77" to 31.5". INVIZ Pipe Inspection Camera for Remote Visual Inspection (RVI) in vessels / tanks and for tube & weld inspections Remote Visual Inspection: Remote Visual Inspection in refineries Remote Visual Inspection in tanks / vessels Remote Visual Inspection in nuclear industry Remote Visual Inspection in pharmaceutical industry Remote Visual Inspection in power gen
...Read More.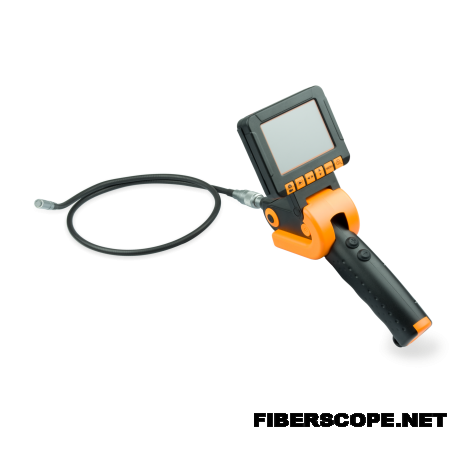 Voyager Video Borescope
Medit Inc
The Voyager is a cost effective option for standard inspections. Available in 5.mm and 9.5mm diameters with a built in CMOS camera chip at the tip. The flex and stay probes come in 3 lengths (1,2 and 3 meters). Live images are shown on a 3.5 LCD monitor on the handheld base of the probe. Images and videos are recorded onto a SD memory card, or directly to a laptop or other computer via USB cable, or displayed onto a TV via video cables. This unit is powered by 4 AA batteries and lasts up to
...Read More.