NDT Jobs, News, Companies and Equipment for Industrial Inspection, Welding, and Nondestructive Testing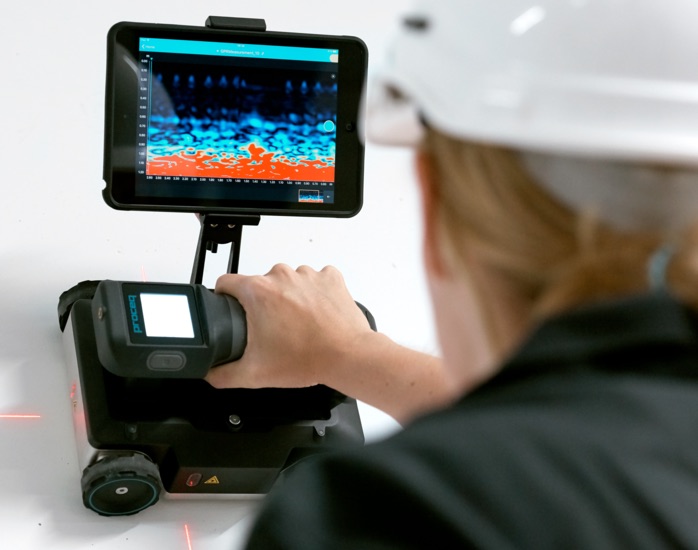 Ultrawideband Proceq GPR Live Gets FCC Approval
Proceq, now incorporating the team and portfolio of Zehntner GmbH Testing Instruments, is moving ahead with an exciting program of 2018 launches in the non-destructive testing (NDT) and retroreflectometer space, new recruitment and expansion into high-tech business space. Following the conclusion of Proceq's acquisition of Zehntner GmbH Testing Instruments on January 1, 2018, the newly expanded organization – with its recently strengthened management team and new high tech space for Proceq Asia at Fusion
...Read More.
Dynasil Receives STTR Phase II Grants for Eddy Current and Wireless Detection
Dynasil Corporation of America (NASDAQ: DYSL) today announced its Radiation Monitoring Devices subsidiary (RMD) has been selected to receive two Phase II grants totaling $2 million under the U.S. Department of Energy's Small Business Innovation Research (SBIR) and Small Business Technology Transfer (STTR) Programs. "RMD continues to be recognized as a world leader in the areas of nuclear detection and nondestructive testing utilizing Eddy Current Technology," said Peter Sulick, Dynasil's Chairman of the
...Read More.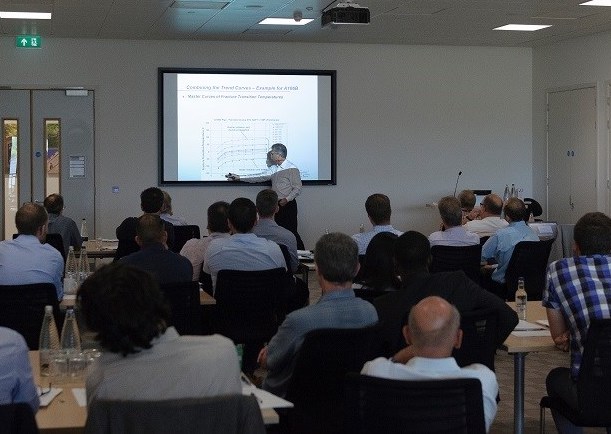 Asset Structural Integrity Seminar Highlights Constraint Effects in Fracture
The Structural Integrity Technical Group of The Welding Institute (TWI) and the UK Forum for Engineering Structural Integrity (FESI) recently addressed a topic that is currently of substantial research and industrial interest by jointly holding a full day's Constraint Effects in Fracture seminar. The event focused on how to take advantage of constraint issues when carrying out fracture mechanics-based safety cases for pressure containing equipment and included the roots of constraint-based assessment, prov
...Read More.
TWI Launches Open Project on Early Stage Detection of High Temperature Hydrogen Attack
TWI Ltd has recently launched a new Joint Industry Project to explore and validate detection methods for high temperature hydrogen attack (HTHA). Inspections will be carried out on a carbon steel pressure vessel – operated in a regime calculated to induce accelerated HTHA – and designed to simulate the real world operations and challenges associated with detecting this phenomenon. Carbon steels are used extensively in oil and gas refinery equipment, and have fallen victim to HTHA, as is evident from the
...Read More.
Extech BR250-4 10m 4.5mm Video Borescope for $349
A new era of inexpensive video borescopes is upon us with the introduction of Extech's BR250-4. With a 10m working length and 4.5mm diameter, the non-articulating borescope reaches a price point unheard of until recently, with a suggested list price of $349. Extech's Video Borescope Inspection Camera with a 4.5mm camera provides a glare-free close-up field of view. It includes a 3.5" color TFT LCD wireless monitor that can be detached from the base and viewed from a remote location up to 32ft (9.75m) fr
...Read More.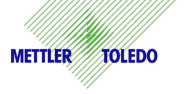 Mettler Toledo Product Inspection Opens Headquarters of the Americas
The Product Inspection Group of METTLER TOLEDO, the largest manufacturer of product inspection systems for the food and pharmaceutical industries, hosted a Grand Opening event for their customers and trade media on July 12 – 13th, 2018. The 265,000 square feet of office and manufacturing space in Lutz, Fla. is the new Product Inspection Headquarters of the Americas and houses all of the Product Inspection business units – Safeline metal detection and x-ray inspection, Hi-Speed checkweighing, CI-Vision machi
...Read More.
Teledyne Portable Digital Radiography Systems featured at ASNT Digital Imaging 2018
Teledyne DALSA, a Teledyne Technologies company and global leader in digital X-ray imaging technology, will showcase its Go-Scan™ Portable Digital Radiography System at the Digital Imaging and Ultrasonics for NDT 2018 ASNT Topical Conference, taking place July 24 to 26, in Mashantucket, CT. Teledyne DALSA will exhibit with its sister company, Teledyne ICM. Teledyne DALSA's newest Go-Scan Integrated Portable Digital X-Ray System is lightweight and ruggedized, housed in a shock-absorbing mechanical design
...Read More.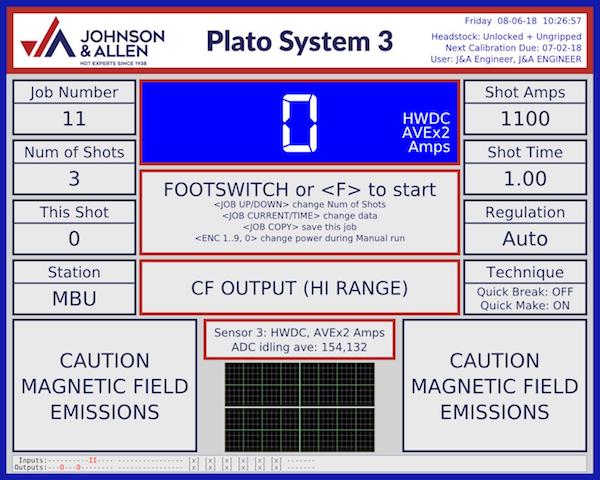 Johnson & Allen Introduces PLATO-3 MPI Control & Monitoring System
Plato-3 is the latest control and monitoring system for MPI bench units and power packs Johnson & Allen are proud to announce the launch of the Plato-3 System. Plato-3 is a control and monitoring system for MPI bench units and power packs with an emphasis on data recording and traceability. Plato-3 can be fitted on MPI bench units such as our Medium and Large Bench Units (MBU and LBU respectively) and our K9 type MPI power packs. Plato-3 includes all the features found in the earlier Plato-2 System
...Read More.
BTX II™ Benchtop XRD Analyzer
Olympus Scientific Solutions
The BTX II benchtop X-ray diffraction (XRD) system is a fast, cost-effective solution for full phase ID of major, minor, and trace components with a fast X-ray fluorescence (XRF) scan of elements calcium (Ca) through uranium (U). Its unique, minimal sample prep technique and sample chamber enable fast analysis, rivaling the performance of large, costly lab units.
...Read More.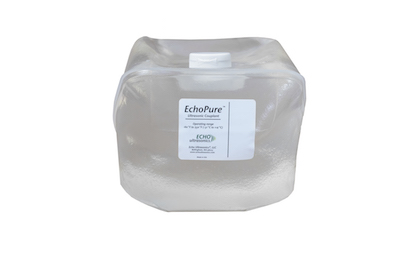 EchoPure™
Echo Ultrasonics LLC
EchoPure is an ideal couplant for very cold inspection (liquid gas piping and refrigerant lines and very cold ambient). EchoPure will not frost or attenuate at temperatures as low as -60°F. EchoPure is excellent for high temperature use such as warm welds up to 350°F and on pipe in the desert summer sun, where slow evaporation and long inspection windows are desired. With its low toxicity, EchoPure is a good choice for inspection in food processing plants. EchoPure is a water-free, water-soluble ul
...Read More.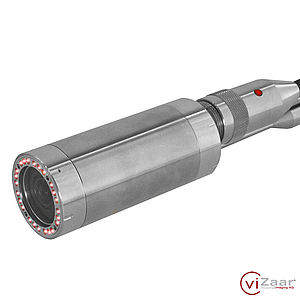 Pipe Inspection Camera INVIZ® Pipe
Vizaar
The Pipe Inspection Camera INVIZ® Pipe for Remote Visual Inspection (RVI) of tubes & welds with inner wall diameter from 1.77" to 31.5". INVIZ Pipe Inspection Camera for Remote Visual Inspection (RVI) in vessels / tanks and for tube & weld inspections Remote Visual Inspection: Remote Visual Inspection in refineries Remote Visual Inspection in tanks / vessels Remote Visual Inspection in nuclear industry Remote Visual Inspection in pharmaceutical industry Remote Visual Inspection in power gen
...Read More.