NDT Jobs, News, Companies and Equipment for Industrial Inspection, Welding, and Nondestructive Testing
Nondestructive Testing News
GXT Tri-Pod Equipment
This is an introduction of the use of the Gimbal X-Ray Tri-Pod (GXT-Standard ) equipment for non-destructive on-stream Radiography thickness and flaw measurements on chemical-, refineries-, power-, gas-, and water-plants. This equipement will save your company money in hiring scaffolding and reduce resourcing cost. Make Radiographic pictures within minutes, without using scaffolding up to a height of 20 meters. Easy to install and to transport from site to site. For more information send an e-mai
...Read More.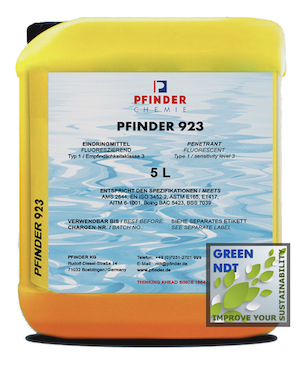 Now AMS2644 approved, PFinder 923 takes off, delivering "Green NDT" to the aviation industry.
We are pleased to confirm that our partners at PFINDER NDT have now gained AMS 2644 approval for Pfinder 923 fluorescent water washable penetrant. Pfinder 923 is now listed in the QPL-SAE-AMS-2644 and is being used especially for aviation components. As ever the GREEN NDT properties of PFINDER's products are multiple and the indications are bright and sharp with high contrast levels. End users will greatly benefit from the low viscosity, ensuring economical material consumption, whilst enhancing t
...Read More.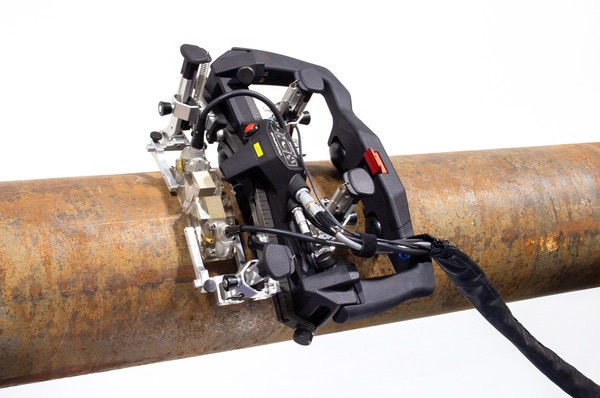 The AxSEAM™ Scanner Simplifies Longitudinal Seam Weld Inspection
WALTHAM, Mass., July 7, 2020—Using Olympus' new AxSEAM scanner, inspectors can easily set up and inspect long seam welds, enabling them to work more independently in the field. Along with the OmniScan™ X3 flaw detector, the scanner is an integral part of the company's portable phased array ultrasonic testing inspection solutions targeting longitudinal weld inspection on pipes and pressure vessels. Helping Ease Critical Infrastructure Integrity Inspection In-service oil and gas pipes that were manufact
...Read More.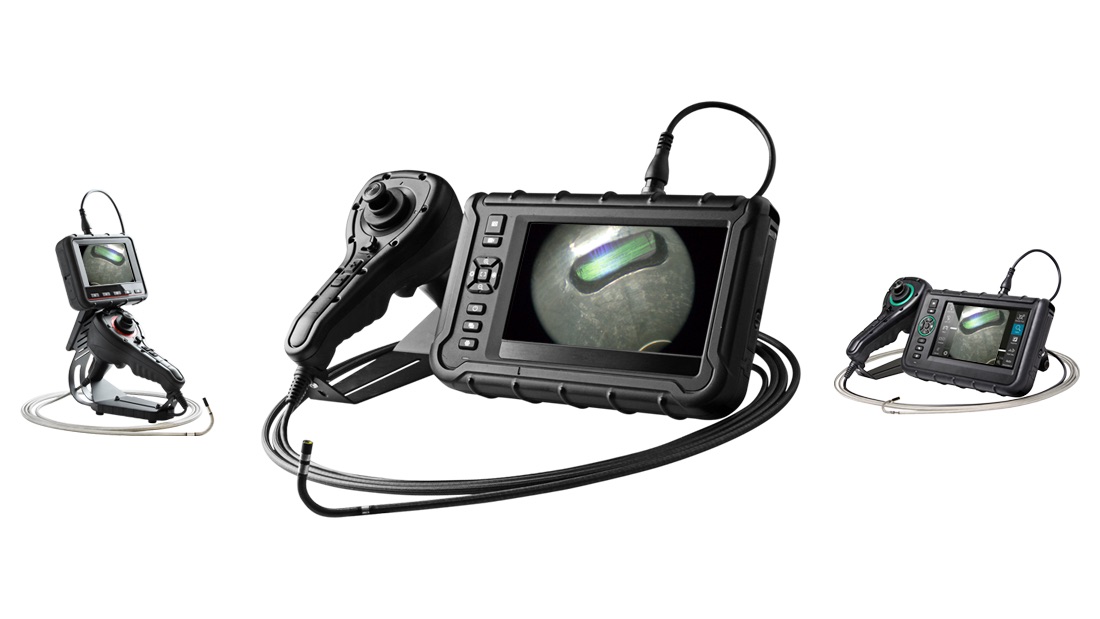 Optronics Releases New Visual Inspection Tools Available on GSA Contract
OPTRONICS. an authorized General Services Administration Contractor, has received approval to add dozens of new video borescopes to their GSA contract. The OPTRONICS GSA Contract number is GS07F0193T. Eligible End Users & Government Buyers can now purchase a wide variety of innovative videoscopes, rigid borescopes, fiberscopes, light sources, cameras and other accessories for technical imaging through the OPTRONICS Federal Supply Schedule on the GSA Advantage website located online https://www.gsaad
...Read More.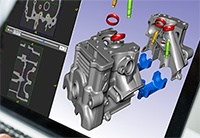 Detecting and Investigating Defects in AM Using Image-Based Modeling
Synopsys and the Manufacturing Technology Centre are teaming up for a webinar this week on detecting and investigating defects in Additive Manufacturing using image-based modeling. This webinar will be of interest for anyone working with AM designs that want to better quantify the impact of differences between an "as-designed" and "as-built part", wherein deviations can cause problems with manufacturing workflows. To register, please visit https://bit.ly/3ggolgH Wed, Jul 8, 2020 6:00 AM - 7:00 AM E
...Read More.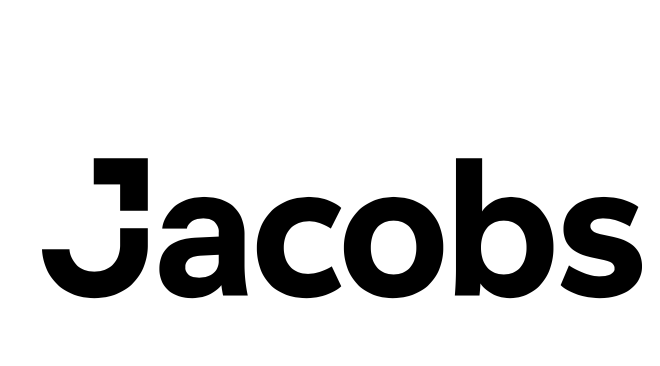 Jacobs to be Sole Provider of Infrastructure Program Support for Low Level Waste Repository in UK
Jacobs (NYSE:J) was selected by LLW Repository Ltd (LLWR) to provide multi-disciplinary technical services at the U.K.'s national disposal facility for low-level radioactive waste as sole service provider on the Repository Infrastructure Framework. The new four-year framework, effective June 2020, covers a wide range of services to help LLWR manage the repository, in West Cumbria, on behalf of the U.K. government's Nuclear Decommissioning Authority. Jacobs' support includes developing strategies for a
...Read More.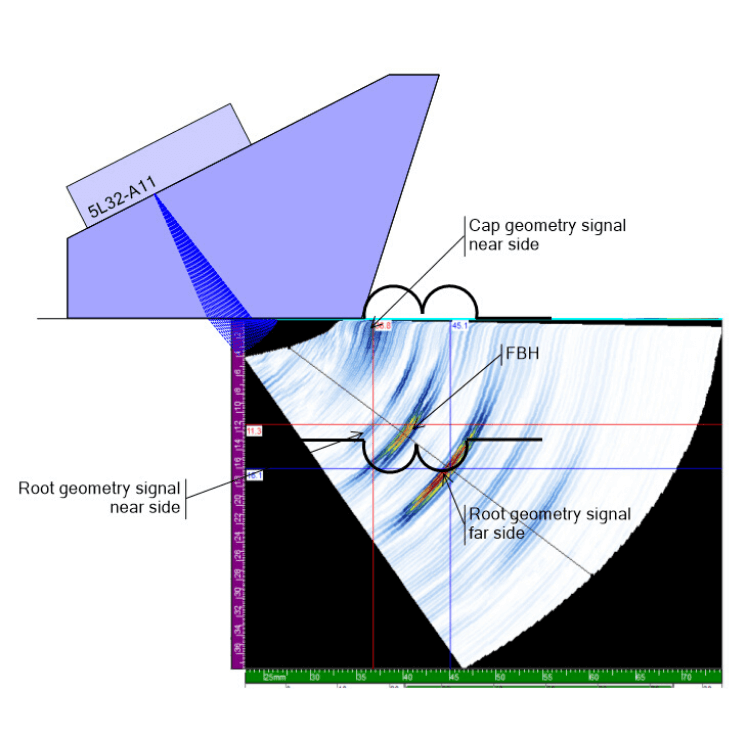 New Elastomeric Wedge Design Improves Phased Array Sectorial Scanning of HDPE Butt-Fusion Joints
In a small footprint that easily adapts to your scanning system… Innovation Polymers in partnership with the Materials Research Institute has developed an innovative phased array wedge design that incorporates a damping material with a low velocity refracting wedge for pulse-echo testing. Until a suitable damping material and processing technique was developed, the advantage of forward refraction from Aqualink™ (a low acoustic velocity and low attenuation elastomer which Innovation Polymers currently sup
...Read More.
Micro-Epsilon Introduces EddyNCDT 3070 Current Controller
The eddyNCDT 3070 is a new, powerful eddy current measurement system from Micro-Epsilon that is suitable for high precision displacement, distance, position, runout, extension, thermal expansion and oil film thickness measurements in harsh industrial environments. The system is designed to work with the sub-miniature range of sensors that offer measuring ranges of less than 1mm and that measure to sub-micron accuracies at a frequency response up to 20kHz. The system comprises a compact controller, sensor
...Read More.
Phoenix ISL Join Forces with Eclipse Scientific to Simplify Phased Array Inspections
Phoenix Inspection Systems Limited have collaborated with Eclipse Scientific to enable customers to easily set up their scan plan through the ES BeamTool 9 software. The latest software release gives customers the ability to easily configure their Phoenix ISL phased array probes and wedges to ensure they have the best scanning coverage possible through great simulation. BeamTool was designed to meet the modern operator's need for speed. Phased array technique development is more complex than that for con
...Read More.
Sensemetrics Moves into Underground Mining Market in Partnership with Yieldpoint
Sensemetrics has signed a co-development and go-to-market partnership with Kingston, Toronto-based Yieldpoint Inc., marking our entrance into the underground mining market — a major new milestone for us. Why underground mining and why now? Many of sensemetrics' existing customers either already have underground operations or are planning to develop them in the foreseeable future, making this a natural next-step for us. While adoption of sensemetrics cloud-based monitoring platform for distributed conditi
...Read More.