NDT Jobs, News, Companies and Equipment for Industrial Inspection, Welding, and Nondestructive Testing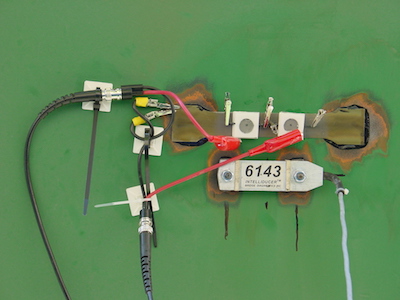 MFS EFS Reliable for Fatigue Crack Growth Detection According to ISU-BEC Study
Metal Fatigue Solutions (MFS), producer of the next generation of advanced Nondestructive Testing (NDT) and Structural Health Monitoring (SHM) technology systems for major civil and industrial infrastructure, today announced that its Electrochemical Fatigue Sensor (EFSTM) technologies have been independently evaluated in a 36-page report by the highly regarded Iowa State University's (ISU) Bridge Engineering Center (BEC) and been determined to ''perform well for crack detection.'' The 13-month ISU BEC St
...Read More.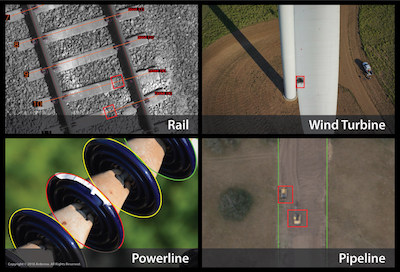 Bihrle Announces Ardenna Spin-off for Automated Inspection Detection
On the heels of its groundbreaking success with BNSF Railway in the achievement of truly automated long-range UAS supplemental track inspections, Bihrle Applied Research (Bihrle) announced today that it is spinning-off its computer vision and machine learning capabilities in a new venture called Ardenna (www.ardenna.com), which will offer solutions for the automated detection, classification and reporting of anomalies found during the inspection of critical infrastructure. While Ardenna will continue to off
...Read More.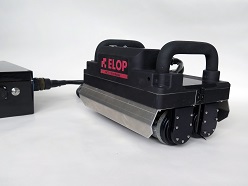 Ultrasound Scans for Damage to Concrete Bridges
The concrete Pantheon in Rome is in excellent condition after 2 000 years. Steel reinforcement can dramatically reduce lifespan of concrete structures however and deterioration can begin after only 10 years. Infrastructures such as bridges and roads are usually reinforced concrete, which need continuous monitoring for regular operation and safety. Large concrete structures pose various challenges mainly due to the wide range of aggregates, fragments compacted together, in the material. 'On a roll' - n
...Read More.
Computational Imaging: Methods, Benefits, and Enabling Technologies
Vision Systems recently had a Q&A with Marc Landman, Vice President, CCS America in which computational imaging technologies, benefits, products, and applications within machine vision are discussed. Click the link above for the full article. You recently released the LSS-2404 lighting controller for computational imaging. What led to this product being developed, and why? Precision illumination is always critical t
...Read More.
New Patent for Positive Material Identification Process
Global pipeline solutions provider T.D. Williamson (TDW) received a patent for its Positive Material Identification (PMI) process from the U.S. Patent Office. The PMI process, patent number US 9,880,056, uses a variety of non-destructive tools and techniques to generate traceable, verifiable and complete pipe records for in-situ pipe material verification, providing trusted results along with considerable cost, time and efficiency benefits. TDW began developing the PMI process in 2011, soon after th
...Read More.
CFM56-7B Engine Fan Blade Inspection - GE Approved Glycerol Supplier
Echo Ultrasonics is approved by GE as a supplier of Glycerol batch # 205 for the inspection of CFM56-7B engine fan blades in accordance with SB 72-1033. Echo's GE approved Glycerol Echo Lot 205 is available in 16-oz / 500 ml bottles for overnight delivery worldwide. Contact: Echo Direct 24/7 at 360-671-9121 or sales@echoultrasonics.com. Part number GLY-16, batch # 205. According to the NTSB May 3rd investigative update, "On April 20, 2018, CFM International issued Service Bulletin 72-1033 applicabl
...Read More.
FlawTech, Inc. has appointed new VP
FlawTech, the world leader in flaw specimen manufacturing technology based in Concord, North Carolina, providing flawed specimens to the global NDT industry, is pleased to announce the appointment of Ricky L. Morgan as their new Vice President. Ricky is a US Army Veteran and a College of Oceaneering Graduate with over 30 years of experience in providing NDT Inspections to the Amusement Park, Construction, Infrastructure, Marine, Petro-chemical and Power Industries. He retains ASNT NDT Level III Certifica
...Read More.
The Importance of Surface Finish when Making NDT Reference Standards and Test Blocks
Surface finish describes the roughness or irregularity of a surface using a measurement system to quantify the results. This system covers a wide range from extremely rough-textured surfaces all the way to those that are highly polished, mirror-like surfaces. The predominant parameter is Roughness Average, denoted by "Ra," which is the arithmetic mean deviation of a profile. The higher the number, the rougher the finish. Roughly milled surfaces will be in the 250 to 500 Ra µin (6.3 to 12.5 µm) range. S
...Read More.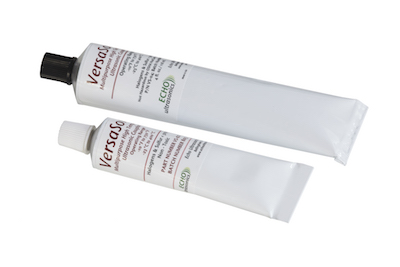 VersaSonic®
Echo Ultrasonics LLC
VersaSonic is the ideal high temperature ultrasonic couplant when working under 750°F (400°C). The response is instant as there are no plastic polymers in VersaSonic that need to melt before transmission occurs. At higher temperatures (above 350°F / 177°C) its useful service life is up to three times longer than competitive couplants. The auto-ignition temperature for VersaSonic is 788°F (420°C). VersaSonic is available in three viscosities: - High Viscosity – ideal for spot inspections - Medium Viscosi
...Read More.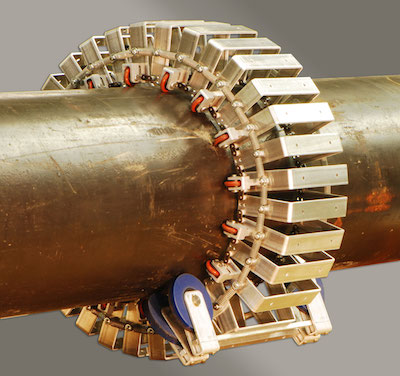 Line CAT (Pipeline Corrosion Assessment tool)
TesTex Inc.
Using the Low Frequency Electromagnetic Technique (LFET), the lightweight, aluminum, TesTex Line CAT quickly and accurately scans the outer diameter (OD) of ferrous and nonferrous pipes and detects gradual wall loss, pitting, gouging, and other defects. The Line CAT comes in many variations, and with its modular design, featuring many interchangeable parts and components, the versatile Line CAT can be quickly adapted to fit many pipes starting from 3 inches (For those pipes less than ten (10) inches in d
...Read More.
TRAPPER Waterproof Video Borescope
Medit Inc.
TRAPPER waterproof video borescope is a compact, cost- effective snake camera. It was designed for to be used under harsh conditions for industrial, construction, automotive and even underwater inspections. Both body and probe are splash- and waterproof. The whole unit is dust- proof and drop-proof up to one meter (3.9"). The camera doesn't have an image capturing option but it is ideal for live inspection. The snake camera is equipped with a flex-and-stay insertion probe. The standard size
...Read More.