Jobs, News, Companies and Equipment for Industrial Inspection, Welding, and Nondestructive Testing

SECU-CHECK to Display at ASNT Fall Conference
See indications like never before at booth 325 at the ASNT Fall conference 2016 in Long Beach, CA, check www.secu-chek.com or send your email request to: marc.breit@secu-chek.de for further information. SECU-CHEK, the technology leading German UV LED lamp manufacturer, grown from its roots in the fluorescent magnetic and penetrant testing process, presents at the ASNT annual conference the largest range worldwide on high qualified, high quality UV LED sources especially designed for NDT worldwide availab
...Read More.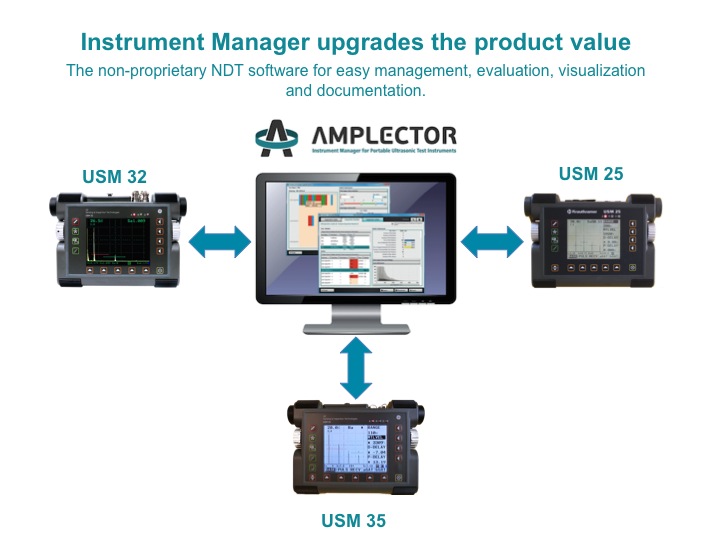 AMPLECTOR Instrument Manager Upgrades Older GE Products
AMPLECTOR Instrument Manager supports now the RS232 interface of older GE-Krautkramer products. So it is finally possible to import and export the data. AMPLECTOR Instrument Manager provides: Easy management of inspection tasks, instrument settings, evaluation, and documentation Non-proprietary instrument interface Uniform, functional, and clear user interface Centralized saving and provision of instrument settings Illustrative visualization of inspection data Open-ended for additional test i
...Read More.
New ASTM Standard for Examination of Plastic Pipe Joints
A new ASTM International practice provides a standardized way for manufacturers and construction professionals to examine plastic pipe joints using sound waves. The new standard (E3044/E3044M, Practice for Ultrasonic Testing of Polyethylene Butt Fusion Joints) provides a non-destructive way to identify flaws inside the pipe's butt-fusion joints and to assess the joint's overall quality. The new standard sets minimum requirements for coverage and sensitivity of ultrasonic testing, helping identify problem
...Read More.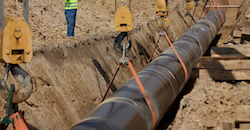 Exova Awarded Materials Testing Contract in Saudi Arabia
Global testing company, Exova, has been awarded a £500,000 contract by SEPCO ARABIA COMPANY to support construction on the main gas pipeline across Saudi Arabia. The project will see Exova testing and validating materials and environments throughout SEPCO ARABIA COMPANY's construction of a gas compressor station for the second phase of the Kingdom's master gas system. When complete in 2018, it is anticipated that pipeline capacity will be boosted to 12.5 billion cubic feet of gas a day. Exova will c
...Read More.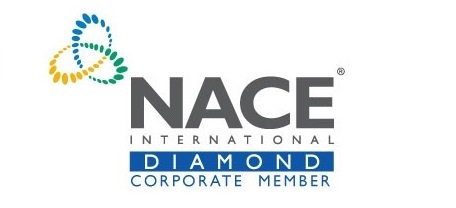 Exova Secures NACE Award
Global testing company Exova has been selected to receive the prestigious 2017 NACE Distinguished Organization Award. The award is the highest given to an organisation by NACE – the worldwide corrosion authority – and is in recognition of the contribution Exova has made in the field of corrosion science and engineering over a sustained period of time. The award will be presented during Corrosion 2017, the largest corrosion conference in the world, which takes place in New Orleans, USA in March 2017. D
...Read More.
DÜRR Industrial X-ray Now REACH Compliant!
Our well-tried NDT X-ray chemicals for industrial film processing have been further improved by DÜRR NDT and have obtained REACH compliance. All toxic and carcinogenic ingredients have been omitted from their formulas: the XR-F-6 NDT Fixer is now free of boric acid and the XR D-6 NDT Developer is free of hydroquinone and aldehyde, as before. This means there is now an alternative to traditional products that is environmentally sound and completely without hazard warnings. As one of the market leaders, D
...Read More.
TRAPPER Waterproof Video Borescope
Medit Inc.
TRAPPER waterproof video borescope is a compact, cost- effective snake camera. It was designed for to be used under harsh conditions for industrial, construction, automotive and even underwater inspections. Both body and probe are splash- and waterproof. The whole unit is dust- proof and drop-proof up to one meter (3.9"). The camera doesn't have an image capturing option but it is ideal for live inspection. The snake camera is equipped with a flex-and-stay insertion probe. The standard size
...Read More.

NDT Training
American Institute of Nondestructive Testing
A new school has opened its doors in Baxter. The American Institute of Nondestructive Testing focuses on nondestructive testing, which helps assure that structural and mechanical components are functioning in a safe and reliable way. Technicians perform tests to find any sign of weakness. For example, students learn to inspect products like car parts or bridges for flaws like corrosion, stress cracking, failure and fatigue. It's just one of five schools of its kind in the country, said D
...Read More.
GE MMS2 Protimeter
GE Inspection Technologies
The moisture you cannot see matters most when surveying a building or cleaning and restoring a property after water damage from storms, floods or fires. From hidden mold to unseen structural damage, undetected moisture damages health and property and its oversight can create liability. That's why the right moisture meter makes all the difference. The Protimeter MMS2, the latest addition to GE's Protimeter product line, is a 4- in-1 instrument, ergonomically designed for easy one-handed operation
...Read More.