NDT Jobs, News, Companies and Equipment for Industrial Inspection, Welding, and Nondestructive Testing
Nondestructive Testing News
FLIR Systems to Acquire Endeavor Robotics
FLIR Systems, Inc. (NASDAQ: FLIR) announced today that it has entered into a definitive agreement to acquire Endeavor Robotic Holdings, Inc., a leading developer of battle-tested, tactical unmanned ground vehicles (UGVs) for the global military, public safety, and critical infrastructure markets, from Arlington Capital Partners for $385 million in cash. Endeavor's highly-mobile and easy to operate ground robots utilize advanced sensing and actuation in providing explosive ordnance disposal, reconnaissance,
...Read More.
Micro-Epsilon Introduces Eddy Current System for Inductive Displacement Measurement
The eddyNCDT 3060 is a new, powerful eddy current measurement system from Micro-Epsilon that is suitable for high speed, high precision displacement measurements in harsh industrial environments. The system comprises a compact controller, a sensor and integrated or non-integrated cable, and is factory-calibrated for ferrous and non-ferrous materials. With more than 400 compatible sensor models, unique ease of use and smart signal processing, the eddyNCDT 3060 sets new standards in inductive displacement mea
...Read More.

DB Engineering & Consulting acquires infraView GmbH
DB Engineering & Consulting acquired the Mainz-based IT company infraView in October. infraView specializes in developing digital solutions for monitoring, inspecting and analyzing infrastructure assets and vehicles. It was infraView who created the DIANA diagnostics and analytics platform for DB. This is one of the world's largest digital switch diagnostics platforms and is connected to more than 20,000 switches. Its intelligent diagnosis and analysis of data allows maintenance and damage repair require
...Read More.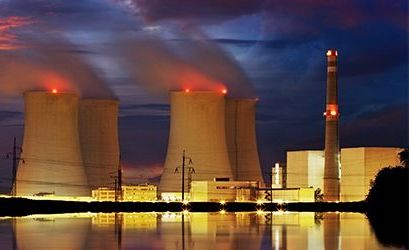 Minimizing Exposure: RVI Videoscopes Take Radiation Exposure to a New Low
For personnel in nuclear power plants, time and distance are critical measurements when it comes to safe inspections. When workers need to enter a high-radiation area to examine a potential problem or make a routine inspection, proximity to radiation and the length of time the inspection takes can increase their effective radiation dose. Suspected corrosion or blocked conduits or vessels in the containment area need to be handled immediately to help avoid accidental radiation leakage. In some cases, the
...Read More.
Barbara Nichtern Named as Vice President Global Sales & Marketing at Yxlon
Barbara Nichtern has taken over as Vice President of Global Sales & Marketing at Yxlon and is thus responsible for the entire product portfolio in the worldwide sales organization of the enterprise, which belongs to the Swiss Comet Group. The internationally experienced graduate marketing manager is pleased with this new challenge. Barbara Nichtern is convinced: "A medium-sized company as part of a publicly listed corporation is the optimal configuration if you want to make a difference." And she wants t
...Read More.
Inspection Equipment
DELTA® Professional XRF Analyzer
Olympus Scientific Solutions
The DELTA Professional provides a good combination of speed, limits of detection, and elemental range. It can analyze magnesium (Mg) and higher for the alloy and mining industries.
...Read More.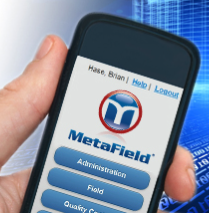 AgilePort
Agile Frameworks
Agile Frameworks provides mobile field information management software systems and associated services for architecture, engineering and construction (AEC) firms. Our goal is to enable clients to experience dramatic improvements in profitability, cash flow and service delivery with a very fast return on investment. Founded in 2011, the company is a combination of an acquisition of a 20-year- old IT consulting firm focused on serving AEC firms, Systems Consulting Group, and intellectual property
...Read More.
Modular Rigid Borescope System with swivel lenses
Medit Inc
Medit's line of rigid borescope with interchangeable objectives is a modular borecope system with many applications in changing industrial environments. The lens and German optics have been designed specifically for critical inspection, providing the customer with sharp, clear, detailed images. A built in focus ring allows adjusting to ensure the clearest image possible. Interchangeable rotating sleeves with different directison fo view can be connected to the rigid scope, the snap-lock conn
...Read More.