NDT Jobs, News, Companies and Equipment for Industrial Inspection, Welding, and Nondestructive Testing
Nondestructive Testing News
COLA Gourmet
With Cola Gourmet, enjoying wholesome, chef-prepared meals couldn't be easier. Simply browse through our online menu to select the items you'd like. Once we receive your order, we'll get to work preparing your dishes. We'll then deliver your custom-made meals directly to your door for you and your family to enjoy! And because all of our meals are delivered fresh and fully cooked – never frozen – all you need to do is gently warm your meal in our microwave-safe containers, or transfer the food to your own ov
...Read More.
NDT of Japanese koto for musicology
Applying computer-aided techniques to musicology is a relatively new field, but one that has great potential for studying instruments. The main challenge for this approach is to characterize instruments that cannot be easily studied physically due to internal parts. CT scanning and modeling an instrument solves this problem and allows for better understanding of the special characteristics of its different components. In this study, Simpleware software was used to segment a CT scan of a Japanese koto, an
...Read More.
Ultrasonic Plotting of ASTM FBH Block Sets
A critical part of any ASTM E428 or E127 Flat-bottom Hole (FBH) Block Set is the plot / graph of the ultrasonic responses from the FBHs. The graph shows the relationship between metal travel distance (MTD) and signal amplitude (for distance amplitude sets,) or hole diameter and signal amplitude (for area amplitude sets.) Any good set of blocks should show a linear, "non-erratic" relationship from block to block. This ensures they will perform properly when used to set inspection sensitivity. For decades,
...Read More.
Ride at Your Own Risk? Keeping Roller Coasters Safe
Every year, millions of people flock to amusement parks seeking the thrill and adrenaline of their favorite roller coasters. With over 400 amusement parks and attractions in the United States alone, amusement parks in North America rack up over 300 million guests annually.* Even though the chances of getting seriously injured on a ride at an amusement park are slim (around one in 18 million),* there is a lot that goes on behind the scenes to maintain such high safety standards, and that's where Olympus' non
...Read More.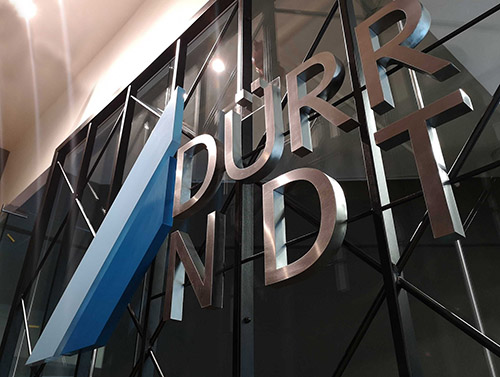 DÜRR NDT Strengthens Software with New HQ in Malaysia
DÜRR NDT, one of the world's leading providers of non-destructive testing (NDT) systems for radiographic testing, inaugurated its new software development headquarters in Malaysia on April 2, 2019. With the new location and extended team of software developers, it will be possible to react even faster to the changing and constantly increasing demands of the NDT industry in the future. Since the introduction of DÜRR NDT's comprehensive X-ray inspection software D-Tect in 2006, it has quickly become one of
...Read More.
Inspection Equipment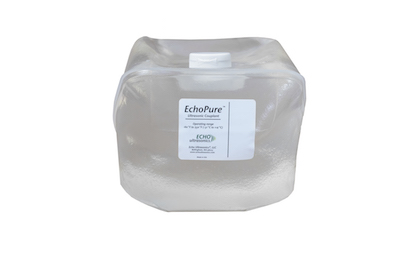 EchoPure™
Echo Ultrasonics LLC
EchoPure is an ideal couplant for very cold inspection (liquid gas piping and refrigerant lines and very cold ambient). EchoPure will not frost or attenuate at temperatures as low as -60°F. EchoPure is excellent for high temperature use such as warm welds up to 350°F and on pipe in the desert summer sun, where slow evaporation and long inspection windows are desired. With its low toxicity, EchoPure is a good choice for inspection in food processing plants. EchoPure is a water-free, water-soluble ul
...Read More.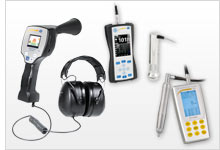 Ultrasonic Testing Equipment
PCE Instruments / PCE Americas Inc.
Whether you're testing metal, glass, plastic or another homogeneous material, PCE Instruments has a user-friendly and budget-friendly solution for your ultrasonic testing needs.
...Read More.
PRX 250 Gas Main Camera
ULC Robotics
ULC Robotics' new 3rd generation PRX250 Gas Camera system is a unique internal inspection device designed for visual assessment of live gas mains through conventional small pits or low-cost keyholes. The system is suitable for internal inspection of 4 to 12 inch cast iron, steel and PE mains at pressures up to 60 psi. The 3rd generation PRX250 incorporates new features which allow you to capture better images than ever before and that make inspecting your live gas mains even more cost effective
...Read More.