NDT Jobs, News, Companies and Equipment for Industrial Inspection, Welding, and Nondestructive Testing
Nondestructive Testing News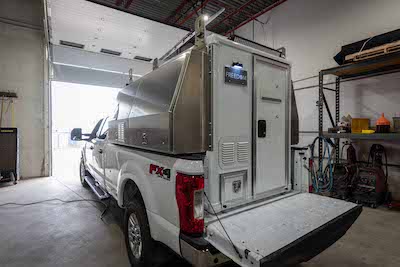 IR Introduces Freedom Lab to NDT Industry
June 17, 2019 IR Introduces Freedom Lab to NDT Industry New Design in NDT Labs is Industry Game Changer Edmonton, Alberta—After months in the making, IR Supplies and Services is unveiling the latest solution in NDT Labs: the Freedom lab. The Freedom lab takes all the best features from existing labs in the market today, adds innovations developed with client feedback, and combines it all using hard-working materials. The results are a lab with a design that not only looks great, but has a layout wi
...Read More.
Webinar Offers Insights Into High-Value Part Inspection and NDT
Synopsys are running a webinar this Wednesday June 12th on how to use Simpleware software for dynamic inspection and non-destructive testing of high-value parts. The webinar will look at routes from industrial CT data to models, including dimensional measurement, surface deviation, and meshing for simulation, among other topics. Registration for this webinar is available using this link: https://www.synopsys.com/simpleware/news-and-events/events/webinar-high-value-parts.html?ndt
...Read More.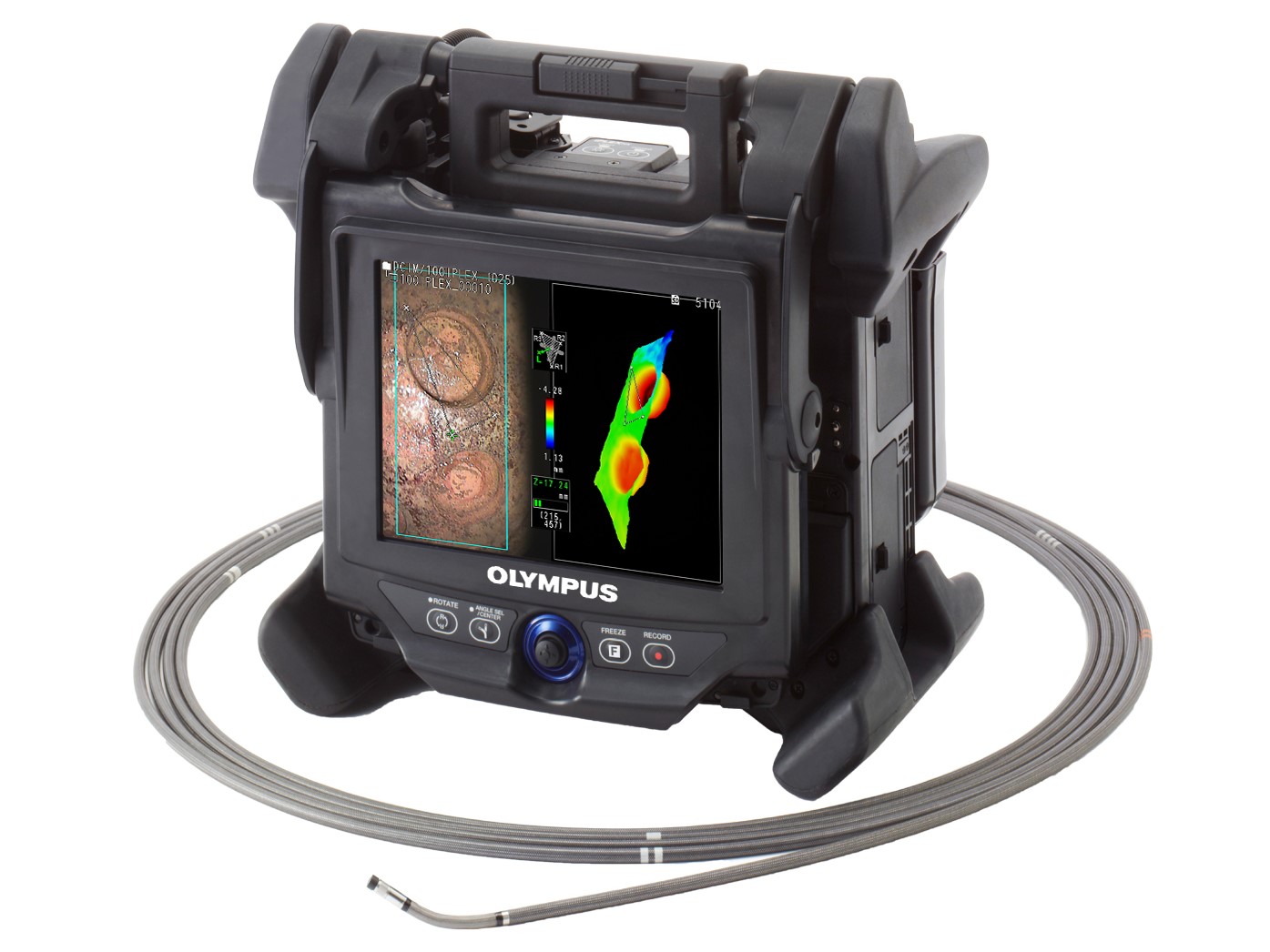 3D Modeling Expands the Measuring Power of the Olympus IPLEX® NX Videoscope
The IPLEX NX industrial videoscope's ground-breaking HD RVI™ imaging is now supported by an advanced software capability, 3 dimensional modeling. The new 3D modeling feature enhances users' ability to make confident measurements. It enables them to examine the details of the inspection target from multiple angles, making it easier to specify the exact location of the measurement points. More precise placement of these points helps increase the reliability of the measurement results. Industrial videoscop
...Read More.
Bureau Veritas Unlocks Smart Torqueing Capabilities
Bureau Veritas a world-leader in testing, inspection, and certification (TIC) services, today announced a key digital addition to its integrated solution for bolted joints management, powered by the Cumulus Smart Torque System. The solution will integrate into the company's industrial inspection services portfolio and be delivered to clients worldwide.
Leveraging emerging technologies to revolutionize traditional TIC services, Bureau Veritas utilizes the power of connected devices (tablets, wr
...Read More.
ISRA Presents Automated Defect Detection and Shape Measurement
A new system for measuring large, complex and curved components ensures maximum speed and reliability through optical inspection. Where manual processes were previously used to inspect reflective surfaces, intelligent automation now enables constant and comparable quality decisions. Sophisticated industrial environments such as automotive production place tough demands on inspection, while complex components with reflective surfaces from the automotive exterior and interior segments make mechanical inspe
...Read More.
Inspection Equipment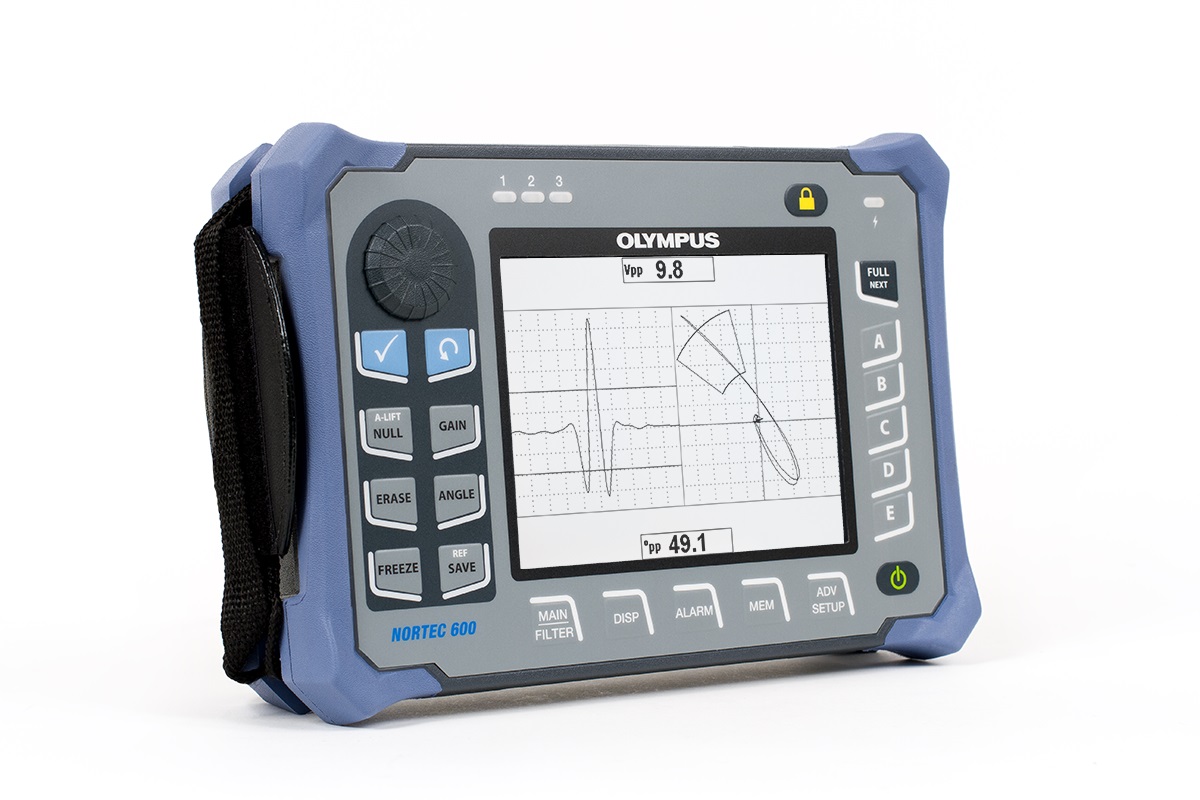 NORTEC® 600 Eddy Current Flaw Detector
Olympus Scientific Solutions
Durable with a vivid 5.7-inch VGA display and true full-screen mode, the NORTEC 600 flaw detector is capable of producing highly visible and contrasting eddy current signals in any lighting condition. The instrument's redesigned interface utilizes intuitive, knob-operated navigation combined with a simple menu structure and efficient direct-access keys. Available in four versatile models, the NORTEC 600 flaw detector offers a wide range of innovative functions, including an Application Selection menu, an
...Read More.
MidBeam 2.0 Zeus UV Inspection Light in compliance with ASTM E3022-15
Labino AB
MidBeam 2.0 Zeus is an extremely robust hand held lamp especially designed for use by heavy industries with very difficult operating environments. The light is compact in size, with four LEDs in a housing diameter of just 3.15 inches (8 cm)! This product is available with our eight distributors located in the US and with 80 more distributors worldwide. Each light consists of 4 LEDs offering an extremely even beam. The switch located at the back of the head provides instant power. It is easy for the batte
...Read More.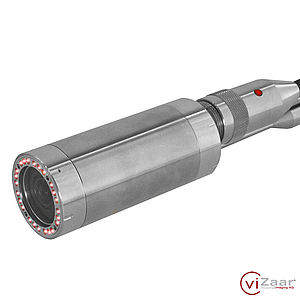 Pipe Inspection Camera INVIZ® Pipe
Vizaar
The Pipe Inspection Camera INVIZ® Pipe for Remote Visual Inspection (RVI) of tubes & welds with inner wall diameter from 1.77" to 31.5". INVIZ Pipe Inspection Camera for Remote Visual Inspection (RVI) in vessels / tanks and for tube & weld inspections Remote Visual Inspection: Remote Visual Inspection in refineries Remote Visual Inspection in tanks / vessels Remote Visual Inspection in nuclear industry Remote Visual Inspection in pharmaceutical industry Remote Visual Inspection in power gen
...Read More.