Jobs, News, Companies and Equipment for Industrial Inspection, Welding, and Nondestructive Testing
Tracking Down Covered Motor-Doping in Cycling
By now, it is well known that e-doping, also common as motor-doping, is a real and urgent threat in cycling. The issue occupies a considerable part in the discussions around the 103rd Tour de France. The struggle of the Union Cycliste Internationale UCI against minimally invasive technical doping systems is to be intensified further and brought to a sustainable basis: High forfeits, long-term bans and the search for effective uncovering methods. For this struggle Fraunhofer IZFP provides adequate tools to d
...Read More.
Pipe Crawlers Go Wireless, Finally
The RMIS crawler is a low cost inspection system that offers state of the art technology, at affordable rates and without compromised quality or features. A team of highly qualified and experienced mechanical, electronic, electrical, mechatronic and software engineers designed the system to be a best-in-class crawler. The system is configurable for various applications and can be fitted with an array of sensory equipment to enable any data acquisition and meet the specific inspection requirements.
...Read More.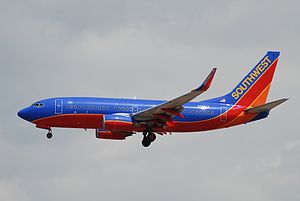 MISTRAS Announces Strategic Partnership With Safran Aircraft Engines
MISTRAS Group, Inc. (NYSE: MG) a leading "one source" global provider of technology-enabled asset protection solutions, announced the award of its French subsidiary's exclusive, decade-long contract to serve as the primary strategic provider of nondestructive (NDT) and destructive testing (DT) services for Safran Aircraft Engines, a Safran Group (EPA:SAF) company. The 10-year agreement with an additional 3-year option utilizes MISTRAS' comprehensive suite of advanced testing services to evaluate the inte
...Read More.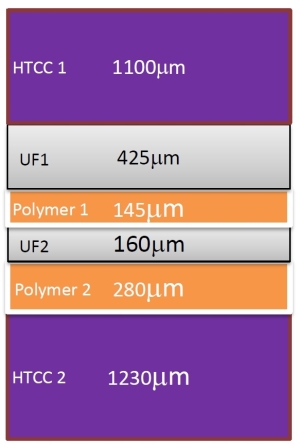 Nondestructive Inspection in Ceramics Packages with SAT
Ceramics packages are being used in the electronics industry to operate the devices in harsh environments. In this paper, we report a study on acoustic imaging technology for nondestructively inspecting underfill layers connecting organic interposers sandwiched between two ceramics substrates. First, we inspected the samples with transmission mode of scanning acoustic tomography (SAT) system, an inspection routine usually employed in assembly lines because of its simpler interpretation criteria: flawed regi
...Read More.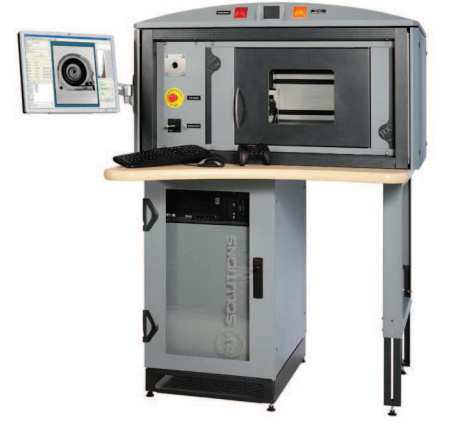 Laser Design to Showcase 3D Scanning and Inspection System at IMTS
Laser Design, Inc., a fully-owned subsidiary of CyberOptics (NASDAQ: CYBE), and premier provider of ultra-precise 3D scanning systems and services, today announced it will showcase its CyberGage360™, a metrology-grade, ultra fast, one-button automated 3D scanning and inspection system at the 2016 International Manufacturing Technology Show (IMTS), America's largest manufacturing show, September 12-17, at McCormick Place, Chicago. Laser Design will be demonstrating the latest in 3D scanning in Booth #E-5810.
...Read More.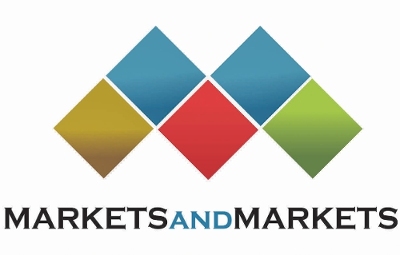 Ultrasonic Testing Market Worth 3.93 Billion USD by 2022
According to the new market research report "Ultrasonic Testing Market by Type (Time-of- Flight Diffraction, Phased Array, Immersion Testing, Guided-Wave), Equipment (Flaw Detectors, Tube Inspection, Transducers & Probes, Bond testers), Service, Vertical, and Geography - Global Forecast to 2022", published by MarketsandMarkets, the market is expected to reach USD 3.93 Billion by 2022, at a CAGR of 8.3% between 2016 and 2022. The factors which are driving the growth of market include development of portab
...Read More.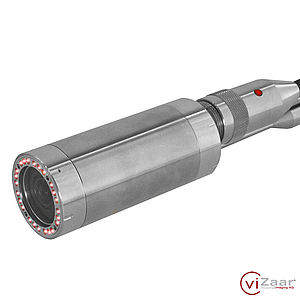 Pipe Inspection Camera INVIZ® Pipe
Vizaar
The Pipe Inspection Camera INVIZ® Pipe for Remote Visual Inspection (RVI) of tubes & welds with inner wall diameter from 1.77" to 31.5". INVIZ Pipe Inspection Camera for Remote Visual Inspection (RVI) in vessels / tanks and for tube & weld inspections Remote Visual Inspection: Remote Visual Inspection in refineries Remote Visual Inspection in tanks / vessels Remote Visual Inspection in nuclear industry Remote Visual Inspection in pharmaceutical industry Remote Visual Inspection in power gen
...Read More.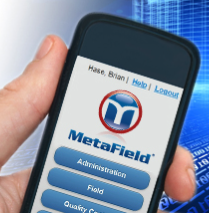 AgilePort
Agile Frameworks
Agile Frameworks provides mobile field information management software systems and associated services for architecture, engineering and construction (AEC) firms. Our goal is to enable clients to experience dramatic improvements in profitability, cash flow and service delivery with a very fast return on investment. Founded in 2011, the company is a combination of an acquisition of a 20-year- old IT consulting firm focused on serving AEC firms, Systems Consulting Group, and intellectual property
...Read More.