NDT Jobs, News, Companies and Equipment for Industrial Inspection, Welding, and Nondestructive Testing
Nondestructive Testing News
Rotterdam to Host World Conference for Inspection and Maintenance Robotics 2019
Global industry leaders of inspection, maintenance and cleaning robotics for capital-intensive infrastructure gather in Rotterdam. The second edition of the World Conference for Inspection and Maintenance Robotics will take place in Rotterdam, the Netherlands. The conference and exhibition are organized by the SPRINT Robotics Collaborative, an end-user driven, not-for-profit foundation. The initiative gathers a global community to share the innovative progress and rapid development of robotics tech
...Read More.
Better Building Façade Inspections With Industrial Rope Access
In 1980, after a piece of masonry fell from a building and killed a passerby, New York City passed Local Law 10/80, requiring periodic inspection of building façades and exteriors for all buildings taller than six stories. This law evolved into Local Law 11/98, and eventually became the Facade Inspection Safety Program, or "FISP" (1-RCNY 103.04), that is in effect today. In 2018, more than 2,635 buildings were inspected in New York City. Of this group, close to 20% were deemed unsafe either due to an exist
...Read More.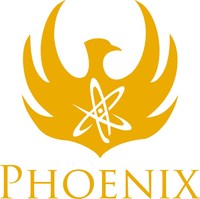 Phoenix Secures $4M for Neutron-based Nondestructive Testing
Phoenix, LLC, a Wisconsin-based nuclear technology company, has secured $4 million in funding from the US Army to demonstrate innovative neutron-based methods of nondestructive testing utilizing its high flux neutron generators. Phoenix's latest contract funds demonstration of a high-throughput, high-resolution thermal neutron imaging system as well as a fast neutron imaging system. Further, Phoenix will take the first steps toward fusing neutron radiographs with X-rays to present inspectors with complem
...Read More.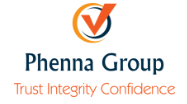 Phenna Group Continues Inspection Buying Spree with Hansen Aerospace
Phenna Group is delighted to announce a record breaking year for our portfolio company, Hansen Aerospace, LLC. Since their investment in July 2018 the business has continued to go from strength to strength, delivering first class services to the aerospace sector. 2018 has seen the business continue to invest in its people and facilities to drive the partnership approach it takes to serving customers which will be their focus in 2019 and beyond. This acquisition has given them the confidence to further
...Read More.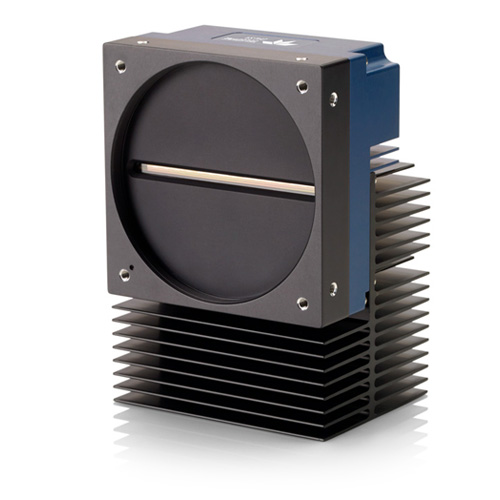 New High-speed and High-sensitivity Linea HS TDI Camera
Teledyne DALSA, a Teledyne Technologies company and global leader in machine vision technology, is pleased to announce that its newest charge-domain CMOS TDI camera–the Linea HS─is in volume production. Based on a multi-array TDI sensor architecture, the 16k camera offers 300 kHz line rate or 5 GPix/sec data throughput for high-performance imaging applications such as flat panel display, PCB and wafer inspection, gene sequencing, digital pathology, and web inspection. The Linea HS family offers ver
...Read More.
Inspection Equipment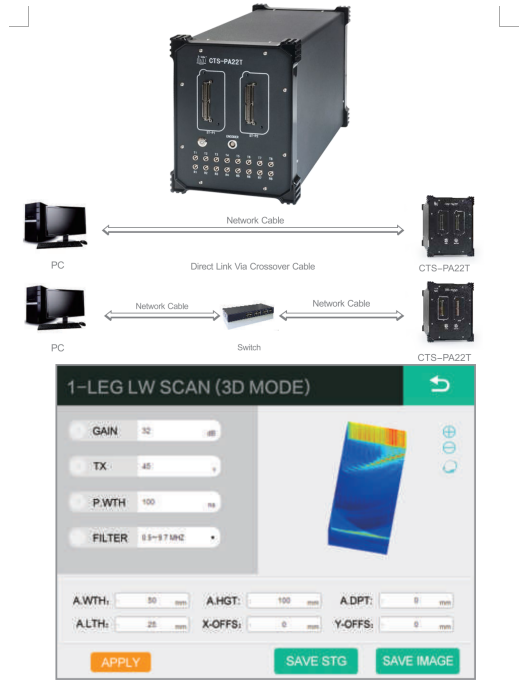 Responsive Phased Array TFM Imaging System CTS-PA22T
Guangdong Goworld Co., Ltd.
CTS-PA22T is a responsive phased array TFM imaging system originally developed by Goworld, with 64 channels working totally in parallel. The system acquires FMC data from wiithin the object of either metal or non-metal and makes precise real-time 2D/3D TFM imaging through rapid hardware running based on FPGA. The innovative RF metadata platforrm can process the original signals on computer. CTS-PA22T goes beyond the stereotype of phased array S/L/B scan modes. The user just needs to customize the size
...Read More.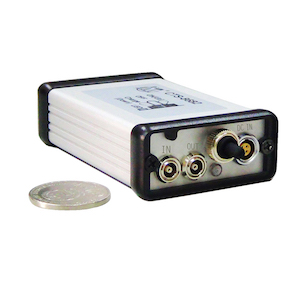 Ultrasonic Preamplifier CTS-8682 Series
Guangdong Goworld Co., Ltd.
The CTS-8682 is an ultrasonic pre-amplifier developed with advanced analog amplifying technique from top processes by the Goworld. This product is to be used as an excellent auxiliary tool to UT device receive relatively weak signals when working on materials like organics, etc. Handy and portable as it is, this type is perfect for remote and hi-sens transmission. Hermetically-sealed housing of Al alloy prevents liquid in-seepage. Currently we have four models for corresponding bandwidth ranges. This type i
...Read More.
Scan3D Phased Array Immersion Scanner
TecScan
TecScan is proud to introduce Scan3D™, a family of High Precision Immersion Scanners. Combined with TecView3D and our Gimbal/Gimbal, Scan3D revolutionizes the ultrasonic scanning process. With Scan3D, the scan- plans of the parts are directly imported from the CAD files and C- Scans are performed simultaneously in Through-Transmission and Pulse-Echo. Results are then displayed on the imported 3D model for analysis. Scan3D allows you to perform advanced contour following with arbitrary
...Read More.