NDT News

Advancing Large Scale Automated Drone Inspection
Posted:

2019-2-7
A team of researchers at Luleå University of Technology in Sweden has developed a framework for visual inspections of very large 3-D infrastructures using autonomous micro aerial vehicles (MAVs). They introduce a system with advanced autonomy, deployable on a large scale for the inspection of old infrastructures. 'Aging infrastructure is becoming a significant issue for developed societies, with an increased cost and a big danger for the human inspectors performing the overall operation' George Nikolako
...Read More.
Concrete Strength Testing with Schmidt Hammers
Posted:

2019-2-7
Concrete is the most widely used construction material in the world, thanks to its high compressive strength, durability, long life, and fire-resistant properties. Every year, millions of tons of concrete are used in large construction projects including dams, bridges, buildings, and roads. In this interview with David Corbett, Product and Application Expert, we learn about the challenge of estimating the strength of concrete, why the economics and insights of destructive testing of concrete structures d
...Read More.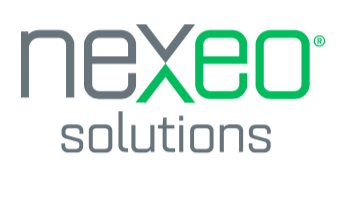 Chemetall Names Nexeo Solutions Distributor for North America
Posted:

2019-2-7
The Surface Treatment global business unit of the Coatings division of BASF, operating under the Chemetall brand, and Nexeo Solutions, Inc. (NASDAQ: NXEO) announces the expanded distribution relationship, in the United States, to include Chemetall's surface treatment portfolio developed for the aerospace industry. Chemetall, a leading global one-stop supplier for Aerospace OEMs and maintenance companies, with its well-known line of products including Ardrox® and Naftoseal® brands, offers sealants, non-de
...Read More.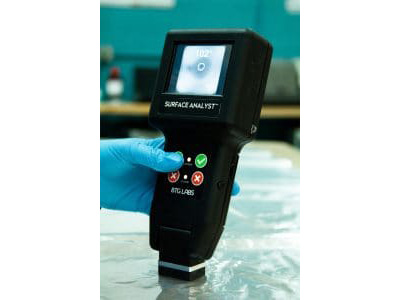 Surface Analyst 2001: The Tool That is Simplifying Adhesion Success
Posted:

2019-2-7
The BTG Labs suite of tools, that enable manufacturers and technicians to fully control their adhesion processes, has a new addition. The Surface Analyst 2001 introduces new levels of ease, simplicity and accuracy to manufacturing processes, providing the confidence that the surface will stick. This handheld tool is an entry-level surface inspection device that harnesses the power of the BTG Labs' technology to precisely meet the needs of any manufacturing plant floor, field service troubleshooting, or p
...Read More.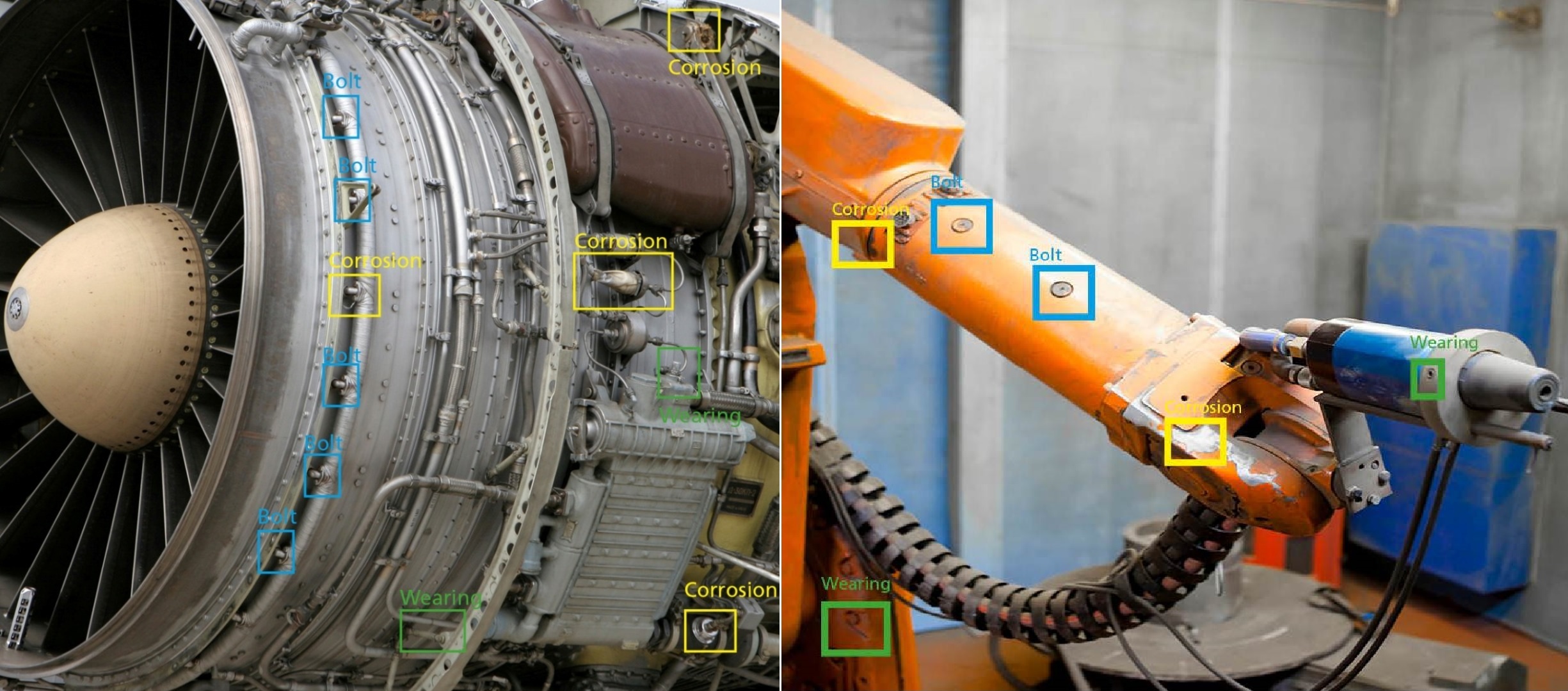 UK Manufacturers Embrace AI for Industrial Inspection
Posted:

2019-2-7
A group of high-profile representatives from across the automotive, aerospace and engineering industries are calling for the widespread use of artificial intelligence (AI) technology during the industrial inspection process to help overcome the challenges associated with manual inspection. Ai411 2Speakers from Airbus, Jaguar Land Rover and Rolls Royce, amongst others, used the Artificial Intelligence for Industrial Inspection (AI4II) event – hosted by the Centre for Modelling & Simulation (CFMS) in colla
...Read More.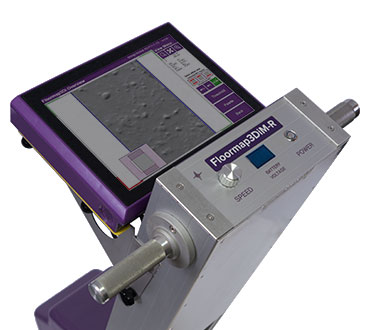 Eddyfi Patents STARS Tank Floor Mapping
Posted:

2019-2-6
NDT Equipment manufacturer Eddyfi Technologies have recently been granted a patent (number EP2506003A1) for their proprietary technology to map near surface discontinuities on ferrous materials through thick coatings in excess of 10 mm. Because magnetic flux leakage (MFL) signals alone are unable to reliably discriminate between near-side and far-side material loss, the complementary surface topology air-gap reluctance sensor (STARS) approach was designed to perform discrimination automatically. STARS te
...Read More.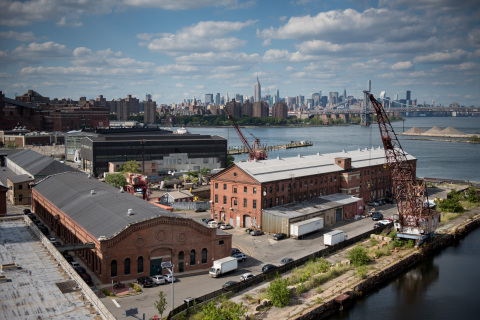 Brooklyn Navy Yard Wins Nanotronics Expansion
Posted:

2019-1-31
Today, Nanotronics, an innovator in AI-enhanced industrial inspection and automation announced the expansion of Nanotronics flagship production center into historic Building 20 at the Brooklyn Navy Yard. The expansion will meet the increasing demand for Nanontronics' AI-powered industrial inspection systems and new factory control products in both domestic and international markets. Nanotronics hopes to be an anchor as the Navy Yard becomes a thriving urban manufacturing center. The projected $11.4 million
...Read More.
Legged Robots Coming Closer to Commercial Reality
Posted:

2019-1-31
ANYmal, which gained recent fame from much publicized door-opening scenarios, is designed by researchers at Robotic Systems Lab at ETH Zurich university in Switzerland. Like the quadrupedal creations you're likely more familiar with out of Boston Dynamics (SpotMini) and MIT (Cheetah), ANYmal is a four-legged dog-like robot weighing about 30 kilograms and is primarily being designed to help with industrial inspection of oil and gas sites. Designing the programs and algorithms that control the robo
...Read More.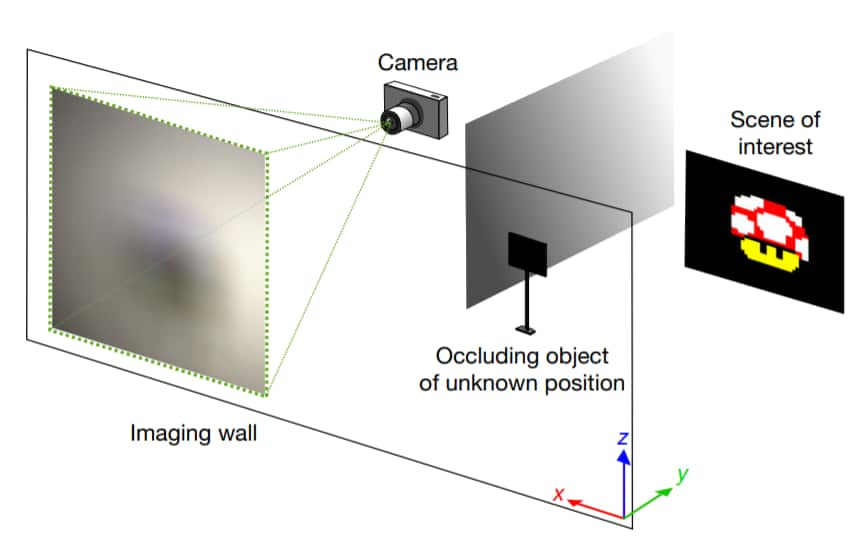 Seeing Around Corners Could Have Inspection Applications
Posted:

2019-1-31
Good news for those who want to know what lies around the corner: electrical engineers have used an ordinary digital camera to reconstruct rough images of hidden objects just by analysing light that bounces off a wall, as if there were a mirror there. Several teams of researchers have demonstrated devices that could do similar things, but the latest technique is entirely based on an algorithm the team built and requires no special equipment. "It was thought to be practically impossible to
...Read More.
NRC Canada Partners with Fives on Aerospace Inspection
Posted:

2019-1-31
As the aerospace industry in Canada and around the world continues to increase its use of automated composite manufacturing techniques to produce large aircraft components, the industry is eager to find solutions to manufacture reliable, safe, and cost effective composite structures. The National Research Council of Canada (NRC) and Fives are working together to improve the efficiency of manufacturing composite parts. They are developing an advanced profilometer that will provide faster and more accurate pa
...Read More.
Next 10 >>>
Displaying 11 through 20 of 200

More Newss: 1 | 2 | 3 | 4 | 5 | 6 | 7 | 8 | 9 | 10 | 11 | 12 | 13 | 14 | 15 | 16 | 17 | 18 | 19 | 20