NDT News
Reformer Services Develops Proprietary Tube Scanning Process
Posted:

2018-5-14
With our newly developed proprietary crack detection system we are able to scan 360° of the tube circumference and the complete thickness of the wall. The current systems available for tube wall scans were developed over 30 years ago and only offer minimum coverage of tube wall (sometimes less than 30%) The Reformer Tube Scanner type Tube Scan-360-OD is equipped with a powerful proprietary technique for sensitive crack detection in reformer pipes up to 23mm wall thickness. As the proprietary technique ne
...Read More.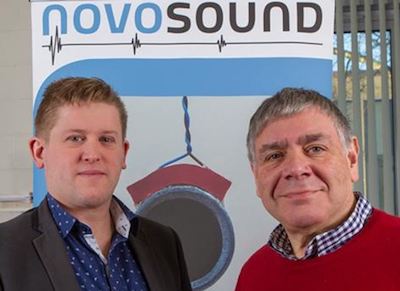 Novosound Spins out of UWS with Ultrasound Technology
Posted:

2018-5-8
The first spin-out company set to emerge from University of the West of Scotland has closed its seed investment round, raising £1.5 million. novosound, the winner of the 2017 Converge Challenge, has developed and patented a ground-breaking technique to mass-manufacture printable ultrasound sensors. The revolutionary method overcomes the limitations of existing technology, improving a manufacturing process, which hasn't majorly changed in more than 40 years. Investors Par Equity, the Edinburgh-based
...Read More.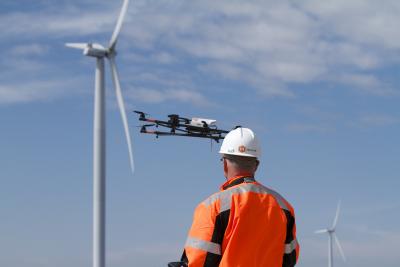 Ardenna and HUVRdata Collaborate on AI-Based Defect Detection
Posted:

2018-5-8
Ardenna, the leading provider of automated detection and classification software for image data from infrastructure inspections and HUVRdata, the leading provider of Enterprise Industrial Asset Management Reporting and Analytic solutions to Fortune 500 Energy and Renewables companies, have announced a collaboration to offer an integrated platform. Industrial customers already enjoying lower O&M expenditures facilitated by HUVRdata's platform will see further cost reductions and improved efficiencies as Arde
...Read More.
Delta Demonstrates Smart Manufacturing at Hannover
Posted:

2018-5-8
Delta, a world-class provider of industrial automation solutions, unveiled today at Hannover Messe 2018 its integrated Smart Factory and Energy Management solutions to enable higher productivity and energy conservation through smart manufacturing. Delta's High-Flexibility Multi-Tasking Smart Production Line features seamless integration of our digital manufacturing monitoring platforms, IIoT technologies, three robot workstations and a smart conveyor to let visitors perform on-site order processing and
...Read More.
Leak Testing 101 From ATEQ
Posted:

2018-5-8
Learn the Who What When Where Why and How's of Leak Testing! What is leak testing? Leak testing is a form of non-destructive quality control testing that tests manufactured parts to make sure fluids can't leak into or out of the part. When is leak testing used? When people think of leak testing, they may think of a leaky water bottle or a gas tank, but there are many less obvious applications from all different types of industries that require leak testing. Medical applications like syringes o
...Read More.

Intero Integrity Services Launches With Significant Investment
Posted:

2018-5-8
Intero Integrity Services today announced the launch of its new brand as a leading inspection and industrial service provider to the oil, gas refining and petrochemical industries around the world. Formerly operating as A.Hak Industrial Services, the company's rebranding recognises its history and excellent track record in providing its customers with technology-driven inspection and industrial services to enhance the integrity and performance of their critical midstream and downstream assets from design
...Read More.
Dam Disasters Prompt Scrutiny of Infrastructure Spending
Posted:

2018-5-8
Dams and other infrastructure throughout the U.S. are deteriorating rapidly and are in dire need of investment and repair. According to the American Society of Civil Engineers, nearly 4,000 dams throughout the U.S. are "deficient," meaning they are weakened to a point where they are susceptible to failure and risk of collapse.1 By 2020, 65% of all dams in the U.S. will have surpassed their designated lifespan of 50 years,2 and without serious investment, could put hundreds of thousands of residents and
...Read More.
SFF and Texo Announce Strategic Joint Venture for Maritime Drone Inspection
Posted:

2018-5-8
SFF Services Limited (SFFSL), commercial division of the Scottish Fishermen's Federation (SFF), has today announced a strategic joint venture with Texo DSI (UKCS), the dedicated offshore division of Texo Drone Survey and Inspection Limited, the owner operators of the world's most advanced fleet of unmanned aerial vehicles (UAV) for industrial survey and inspection. This unique joint venture will see Texo DSI (UKCS) incorporate specific and innovative UAV inspection applications into SFFSL's portfolio of
...Read More.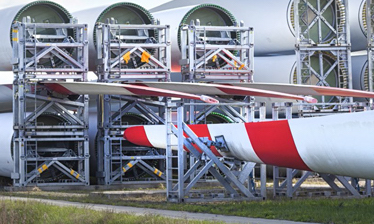 Siemens and Fujitsu Partner for AI Powered Inspection
Posted:

2018-5-8
Siemens Gamesa partners with Fujitsu to co-create an Artificial Intelligence platform that can identify flaws during quality checks more quickly. Siemens must put each of the 5,000 blades it produces annually through a stringent quality assurance process. Any flaws when a blade is in operation could prove catastrophic and could inflict major damage to the company's reputation. However, manually evaluating UT scanning of each blade takes up to six hours. The company wanted a faster solution that wouldn
...Read More.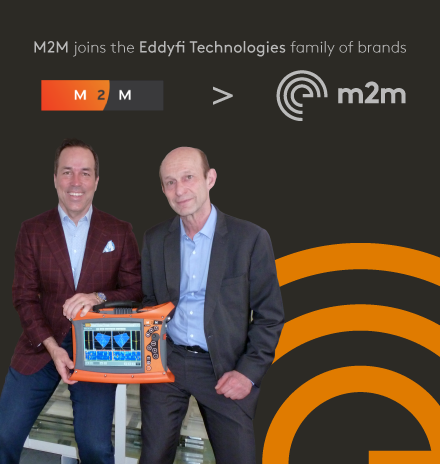 Eddyfi Technologies Confirms the Acquisition of M2M
Posted:

2018-5-7
Québec, Canada, May 7, 2018 — As a world leader in advanced non-destructive testing (NDT) inspection technologies, Eddyfi Technologies is thrilled to confirm the acquisition of M2M, a renowned developer and manufacturer of phased array ultrasonic testing (PAUT) instruments for NDT. With its head office in Paris, France, M2M has become, over recent years, the reference in high-end portable PAUT flaw detectors with real-time total focusing method (TFM) and hot, new products such as Gekko™ and Mantis™.
...Read More.
Next 10 >>>
Displaying 11 through 20 of 200

More Newss: 1 | 2 | 3 | 4 | 5 | 6 | 7 | 8 | 9 | 10 | 11 | 12 | 13 | 14 | 15 | 16 | 17 | 18 | 19 | 20