NDT News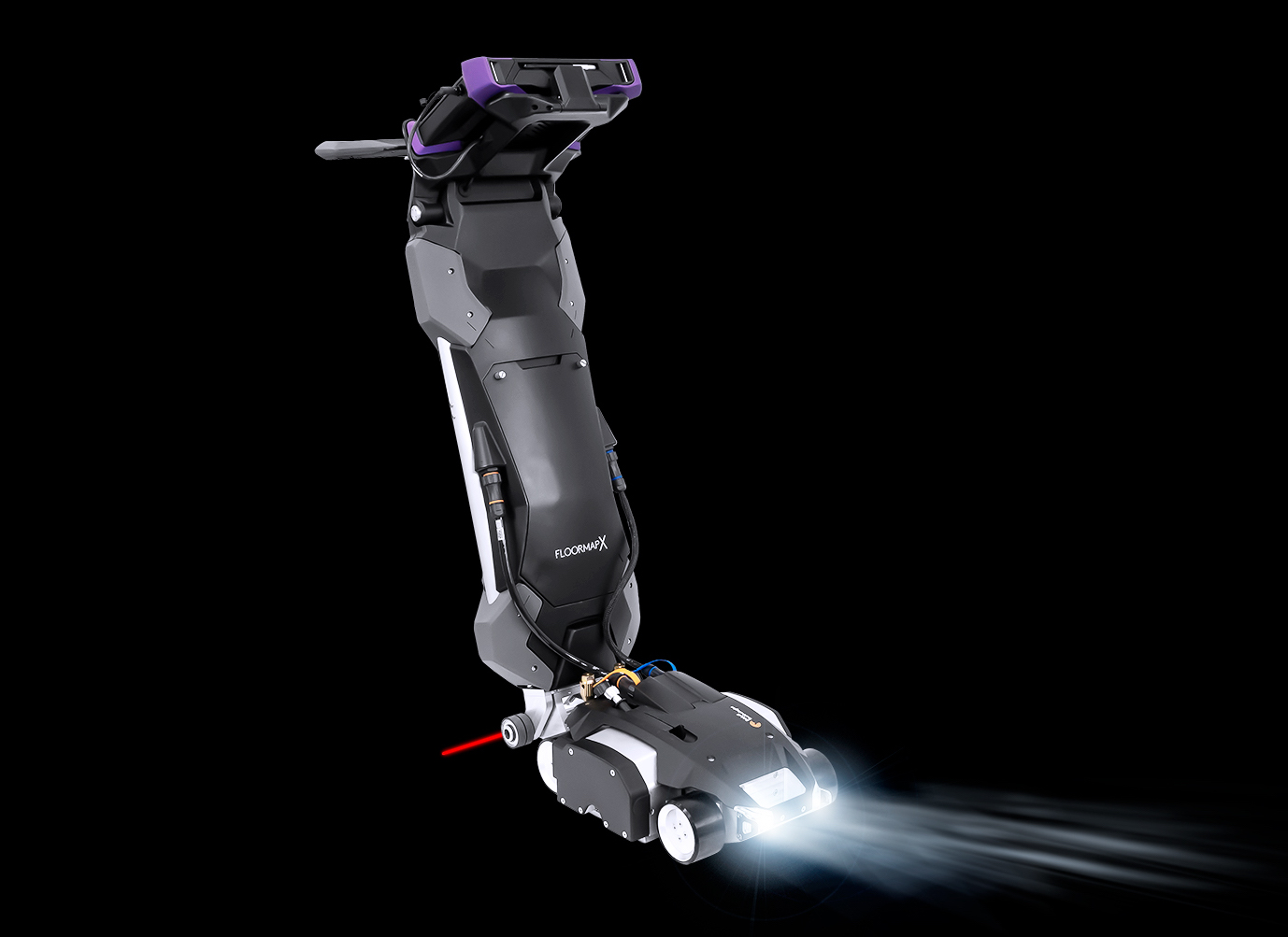 Eddyfi Technologies launches the Floormap for Tank Floors
Posted:

2020-11-10
As the world leader in advanced non-destructive testing (NDT) solutions, Eddyfi Technologies is pleased to announce the release of the new FloormapX, a multi-technology Magnetic Flux Leakage (MFL) Array tank bottom inspection solution aimed at increasing productivity. The patented FloormapX is the only MFL Array tank floor scanner offering such unprecedented efficiency and ability to address almost any tank out there. It offers an unmatched probability of detection – including in the critical zone – and
...Read More.
Edmund Optics Announces Marisa Edmund as Vice Chair to Board of Directors
Posted:

2020-11-9
Edmund Optics®, the premier provider of optical and imaging components, announced today the appointment of Marisa Edmund as vice chair to the board of directors. In Marisa's new role, she will take on greater responsibility in expanding Edmund Optics' global footprint, capabilities and product offerings. As a third-generation owner, Marisa will continue to work closely with Robert Edmund, chair of the board of directors. "Marisa has been involved in almost every aspect of the organization, directly co
...Read More.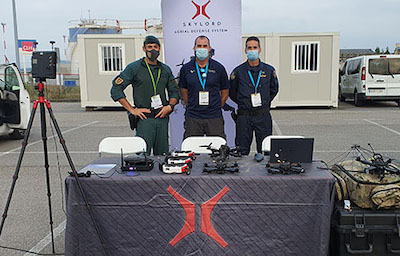 Drone Defense for Aerospace and Industry
Posted:

2020-11-9
XTEND, the world-leading provider of innovative XR human telepresence technology for Defense, National Security, Public Safety, and Industrial Inspection markets, recently participated in a national evaluation event hosted by the Spanish Ministries of Interior and Defense in Asturias Airport, Spain. The event featured 16 state-of-the-art counter drone technology companies to showcase and deploy their product's compatibility with existing airport technologies. Recognizing that counter-unmanned aircr
...Read More.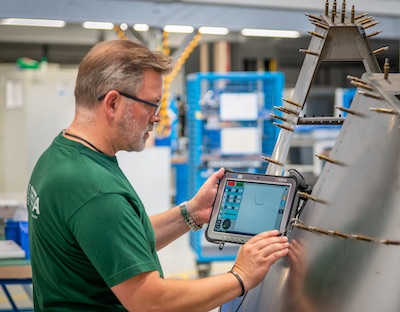 Joramco and Testia Collaborate on UT and Eddy Current Inspection Tool
Posted:

2020-11-7
As Testia constantly strives to improve its digital solutions through automation, and as Joramco is always looking for opportunities to foster excellence and gain efficiency, the two players collaborated on inspection technologies introduction. Since their past agreement during MRO Europe 2019, the two partners have introduced inspection tools in order to bring operational benefits in terms of efficiency, traceability and quality. Today's communication sets a new milestone in the outcome of this collaborati
...Read More.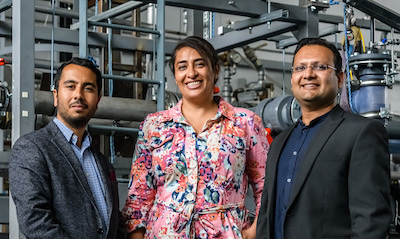 Corrosion Monitoring Firm CorrosionRADAR Raises £900k
Posted:

2020-11-7
A company whose technology can detect and predict corrosion under insulation in pipelines and other safety critical assets has raised a further £900,000 to expand its global client base. CorrosionRADAR, which has offices in Cranfield and Cambridge, secured the investment from the MEIF Proof of Concept & Early Stage Fund, which is managed by Mercia and part of the Midlands Engine Investment Fund, as well as the government's Future Fund and existing shareholders. The latest funding will help the compa
...Read More.
Ultrasonic Inspection Equipment for Divers and ROVs from the Global UTG Specialist Cygnus
Posted:

2020-11-4
One of the first products that Cygnus brought to market in the 1980s was a handheld subsea ultrasonic thickness gauge (UTG). And it is testament to the outstanding original design that little changed in its fundamental form over more than three decades. Indeed, for many the name "Cygnus" became synonymous with a subsea inspection. But as technology, working practises and training have all advanced, Cygnus has introduced new products to cope not only with the changing inspection landscape - but also with
...Read More.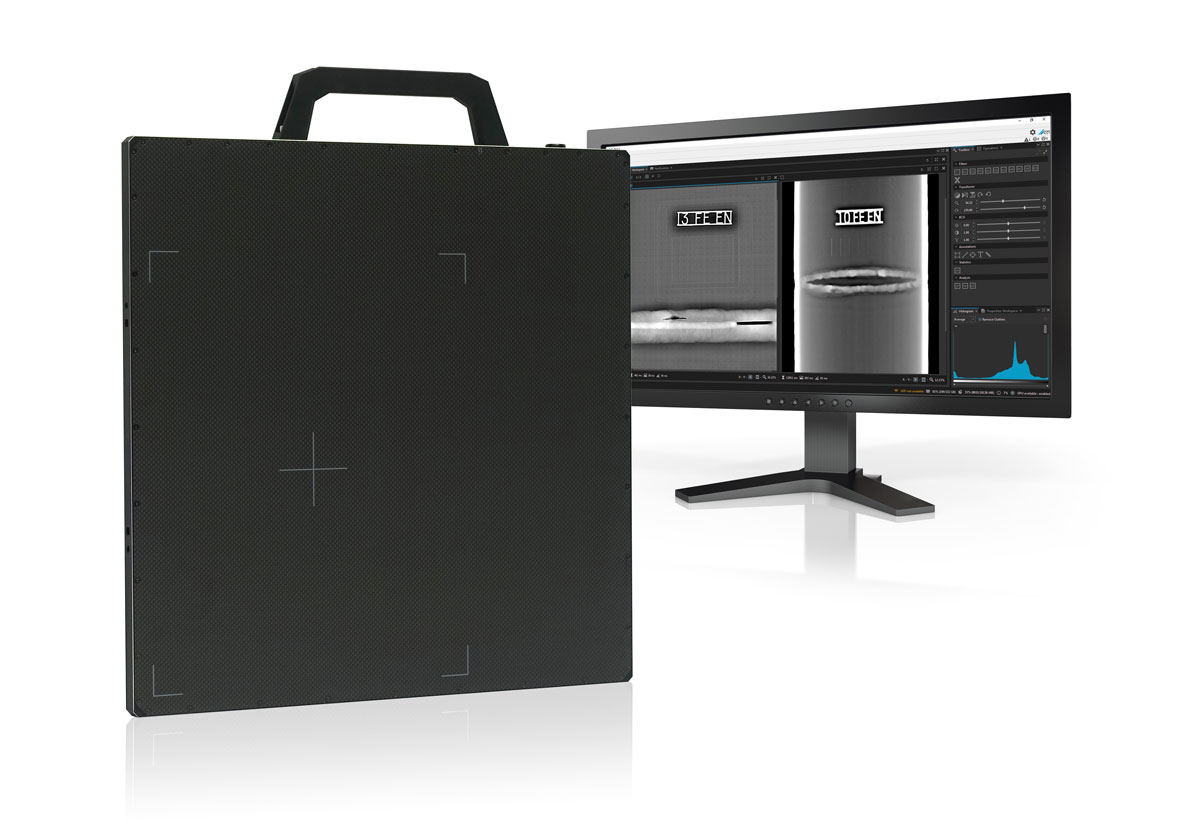 DÜRR NDT Introduces New Flat Panel Detector for High Energies
Posted:

2020-11-3
DÜRR NDT's new DRC 2430HE NDT flat panel detector has been specially developed for applications with high energies and can be used with both X-ray and gamma sources. Due to its special design and shielding, the DRC 2430HE NDT is suitable for energies up to 350 kV; for energies up to 450 kV, an external shielding is available. The rugged housing is dust-tight and waterproof and ensures maximum protection even in harsh environments. To enable wireless operation, the optional Portable Wireless Unit (PWU) wi
...Read More.
Inspectorbots announces the Pan/Tilt Minibot
Posted:

2020-11-1
The Pan/Tilt Minibot, also known as PTM, is one model in a line of small, portable inspection platforms offered by Inspectorbots.com. PTM is a rugged, reliable inspection platform. This small bot features a Go Pro camera mounted on a pan/tilt mechanism which, in turn, is mounted to an all-aluminum crawler. This vehicle can capture and record high definition (up to 4k) video or stills. Live video feed is sent to an operator who uses the pelican case mounted display to navigate the PTM in a
...Read More.

Austin's HUVR Lands $5M for Asset Management
Posted:

2020-11-1
HUVRdata Inc. has raised $5 million to expand its platform that lets industrial companies collect and analyze vast amounts of inspection data. The Austin-based company, which does business as HUVR, develops software used by alternative energy, oil and gas, maritime and other energy and industrial sectors. HUVR, pronounced "hover," allows customers to aggregate inspection data into a single platform to manage the maintenance of equipment such as wind turbines, pipelines, sea vessels and solar ene
...Read More.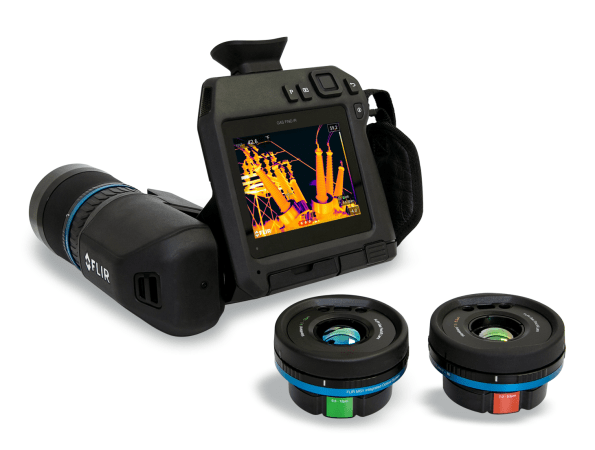 Dual Gas Leak and Thermal Inspection Sensor
Posted:

2020-11-1
The new FLIR GF77 Gas Find IR Series provides professionals with the flexibility to use one uncooled gas detection camera for gas detection and thermal inspections across chemical and industrial manufacturing. The most notable feature updates include visualizing a completely new category of gases in sulfur hexafluoride, ammonia, and ethylene. The GF77 Series also offers IR high-temp ranges, increased temperature measurement accuracy and improved inspection flow/reporting with optional add-ons for FLIR Therm
...Read More.
Next 10 >>>
Displaying 11 through 20 of 200

More Newss: 1 | 2 | 3 | 4 | 5 | 6 | 7 | 8 | 9 | 10 | 11 | 12 | 13 | 14 | 15 | 16 | 17 | 18 | 19 | 20