NDT News
ZEISS to Acquire Capture 3D
Posted:

2021-6-29
ZEISS plans to expand its national coverage in the US for its Industrial Quality & Research segment by acquiring Capture 3D. Headquartered in Santa Ana, California, Capture 3D is the leading US partner for GOM 3D non-contact measuring solutions. With this acquisition customers will benefit from a seamless integrated experience to get the best measuring solutions for their specific tasks. "We are pleased to bring the Capture 3D team and their know-how into the ZEISS Group," states Dr. Jochen Peter, member
...Read More.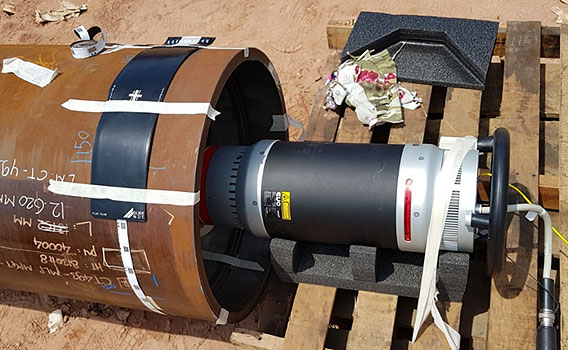 Digitizing Pipe Manufacturing Workflow with DÜRR NDT
Posted:

2021-6-29
PT. Cladtek, located on the island of Batam in Indonesia, is home to Cladtek's flagship manufacturing facility and is the world's largest supplier of weld overlay Corrosion Resistant Alloy (CRA) pipe and a leading global supplier of CRA mechanically lined pipe. The company itself was founded in 2003 and has around 800 employees at its Batam facility and has manufacturing locations in Brazil and Saudi Arabia. PT. Cladtek has been a user of DÜRR NDT's HD-CR 35 Computed Radiography scanner since 2018 and pr
...Read More.
Softbank Invests $15M in China Robot Maker Youibot
Posted:

2021-6-29
On May 7, Youibot, a mobile robot and solution provider, announced it received financing of RMB 100 million led by SoftBank Ventures Asia. The Youibot which won SoftBank Ventures Asia's investment this time is a leading enterprise in China's industrial mobile robotics sector. Compared to the more concerns the research, development and production of the mobile robot itself, Youibot focuses on scenario empowerment and software service and supporting capacity from the perspective of customer's actual needs
...Read More.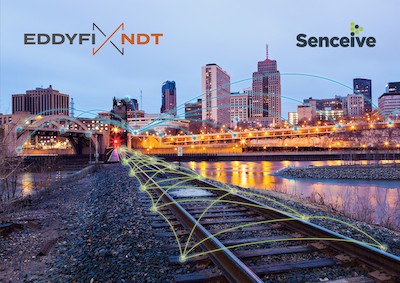 Senceive Acquired by Eddyfi/NDT
Posted:

2021-6-29
Senceive joins international industrial technology group to support continued innovation and growth Eddyfi/NDT announced today the acquisition of Senceive Ltd. Senceive will join Eddyfi/NDT as a separate entity and become the group's fifth platform and business unit, continuing to operate under the Senceive name. In addition, with this acquisition, Eddyfi/NDT reaches an important milestone of 10 acquisitions within the past 5 years. For over 15 years, Senceive has focused on bringing the very best int
...Read More.
DEKRA acquires CMC Testing and Certification
Posted:

2021-6-29
DEKRA, the global expert organization, has acquired Centro Misure Compatibilitá (CMC) in Thiene, Italy. This acquisition sees DEKRA further expand its global network of laboratories for electromagnetic compatibility (EMC) and radio frequency (RF) testing. As a result, DEKRA is further consolidating its position as a global provider of future-ready testing and certification services as well as laying the foundation for further growth in the region. CMC is a testing and certification company founded in 199
...Read More.
HiBot Robotic Arms See Fukushima Applications
Posted:

2021-6-29
They move like snakes and reach places that are too narrow or dangerous for humans. The robust robotic arms of the Tokyo-based company HiBot take inspection, maintenance and repair to new levels. In the past, maintenance was not given much consideration in the construction of industrial plants, buildings or bridges. As a consequence, the maintenance of aged objects is challenging and expensive. However, with the help of modern MRO (Maintenance, Repair and Overhaul) robots, damage can be detected, i
...Read More.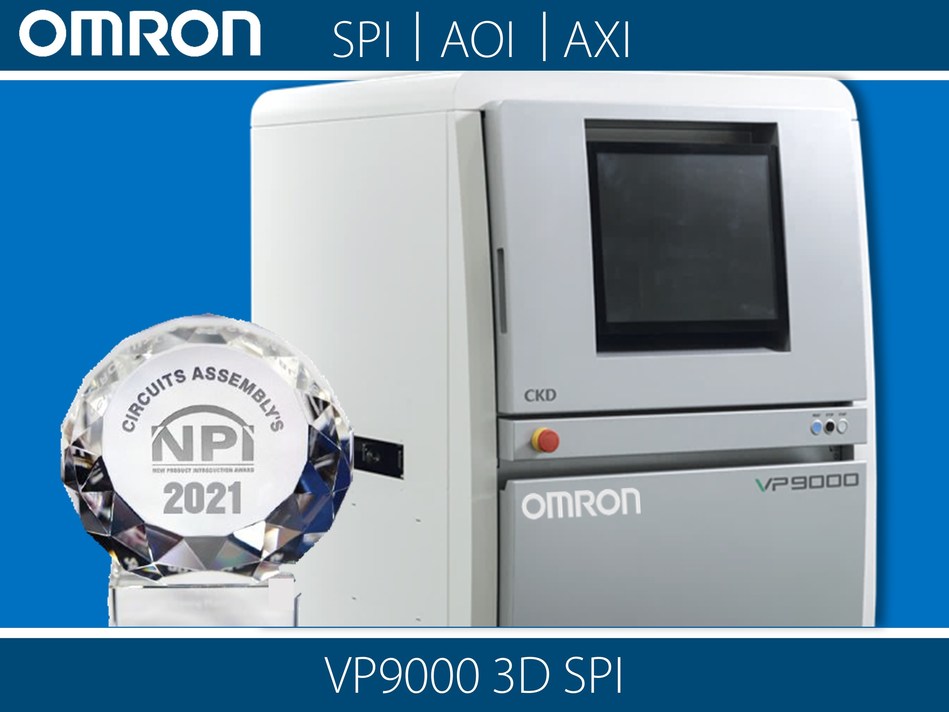 Omron Automation Americas wins 2021 Circuits Assembly NPI award for advanced 3D SPI solution
Posted:

2021-6-28
Omron Automation Americas, a global leader in SPI, AOI and AXI systems, has been acknowledged by Circuits Assembly Online Magazine with a 2021 New Product Innovation (NPI) award in the category of "Test and Inspection – SPI." During the award announcement on Tuesday, April 6th, the new Omron VP9000 3D SPI system was recognized for its innovative technology and outstanding performance for offering additional flexibility, reliability and compatibility. The updated user interface combined with precise, stab
...Read More.
Nanotronics to Open High-Tech Manufacturing Center at Brooklyn Navy Yard
Posted:

2021-6-28
Mayor de Blasio today joined the Brooklyn Navy Yard Development Corporation (BNYDC), Nanotronics, Empire State Development (ESD) and CUNY's Medgar Evers College for a ribbon-cutting ceremony to celebrate the opening of the company's flagship manufacturing center located in the Navy Yard's historic Building 20, a 150-year-old former shipbuilding factory. The opening reinforces the Navy Yard's mission to anchor the rebirth of urban manufacturing, create sustainable urban manufacturing jobs and grow the modern
...Read More.
Exyn Achieves Level 4A Drone Autonomy in Mine Inspection
Posted:

2021-6-28
Exyn Technologies, a pioneer in autonomous aerial robot systems for complex, GPS-denied industrial environments including underground mines, has announced it has achieved the highest documented level of aerial autonomy. At Level 4A Autonomy, Exyn's drones powered by ExynAI are now capable of free-flight exploration of complex spaces, with complete determination of flight path—at 2+ m/second flight speeds (2x the previous standard), and with higher quality data collection in larger volumes. In ideal conditio
...Read More.
Emerging Robotic Technologies for Oil and Gas Operations
Posted:

2021-6-28
Saudi Aramco is accelerating the adoption and scaleup of disruptive and multipurpose robotic technologies to deliver safer, cost-effective, and efficient inspection capabilities, emergency response, aerial mapping, project monitoring, security surveillance, and environmental monitoring. In view of Saudi Aramco's aspiration to be the leading digitalized energy company by 2022, the company is accelerating the adoption and scaleup of robotic technologies to address corporate challenges and introduce n
...Read More.
Next 10 >>>
Displaying 11 through 20 of 200

More Newss: 1 | 2 | 3 | 4 | 5 | 6 | 7 | 8 | 9 | 10 | 11 | 12 | 13 | 14 | 15 | 16 | 17 | 18 | 19 | 20