NDT News

Agility NDE Announces Partnership with Proceq and Abbey Spares
Posted:

2018-2-15
Serving the Scottish and Irish NDT markets, Agility NDE are focused on providing un-paralleled service and local support throughout these regions and are proud to kick off 2018 with a new partnership working with Proceq and Abbey Spares Ltd in Scotland. Proceq, in collaboration with official reseller Abbey Spares in Worcestershire, have provided a first-class sales and calibration service in the UK over many years and continue be at the forefront of the hardness testing market. Founded in 1954, Proceq is
...Read More.
Oceanscan Adds Eddyfi TSC PACE System to Rental Fleet
Posted:

2018-2-7
Oceanscan, Inc. now offers Eddyfi TSC PACE™ Systems in Rental Fleet. ACFM® continues to gain positive recognition in the field of advanced NDT and the PACE™ System provides more flexibility and in a lightweight instrument. PACE™ embodies robust, user-centric, ergonomic features; with a high-contrast toughened screen, long battery life and supported by a new generation of software. Ensuring high levels of data integrity and assurance, PACE™ will be setting new standards for the non-destructive testing for su
...Read More.
NDTMA 2018 Las Vegas Starts February 13
Posted:

2018-2-6
The Nondestructive Testing Management Association (NDTMA) will be holding their Annual Conference at the Golden Nugget in Las Vegas, NV February 13-15, 2018. A technical NDT session as well as sessions on management and regulatory issues are included in the conference. A four-hour business primer seminar on Infrared Thermography will be conducted on Tuesday, February 13, and a four-hour seminar on Improving Employee Retention and Productivity will be conducted on Friday. Presentations on a variet
...Read More.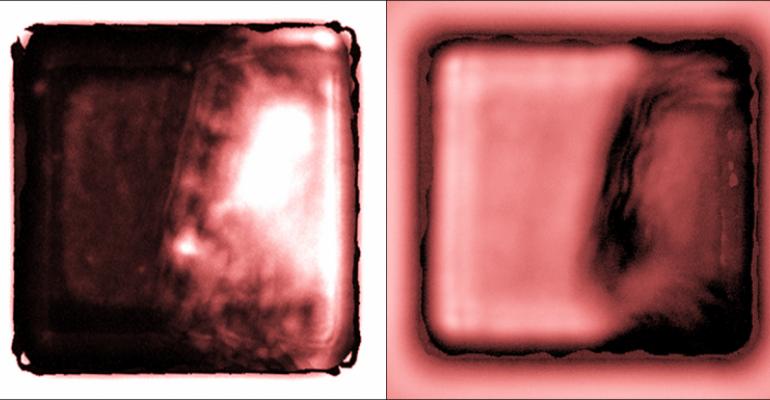 Defects in High-Voltage Ceramic Capacitors Found Acoustically
Posted:

2018-2-5
Acoustic imaging of high-voltage ceramic chip capacitors performs a non-destructive cross section through the capacitor—or, since the method is non-destructive, as many cross sections as desired. All of the imaging modes have the same purpose: to prevent flawed capacitors from causing field failures. Within the body of a high-voltage multi-layer ceramic capacitor, a gap-type defect is beginning its career of destruction. The defect may be a void within the ceramic dielectric, a crack within the d
...Read More.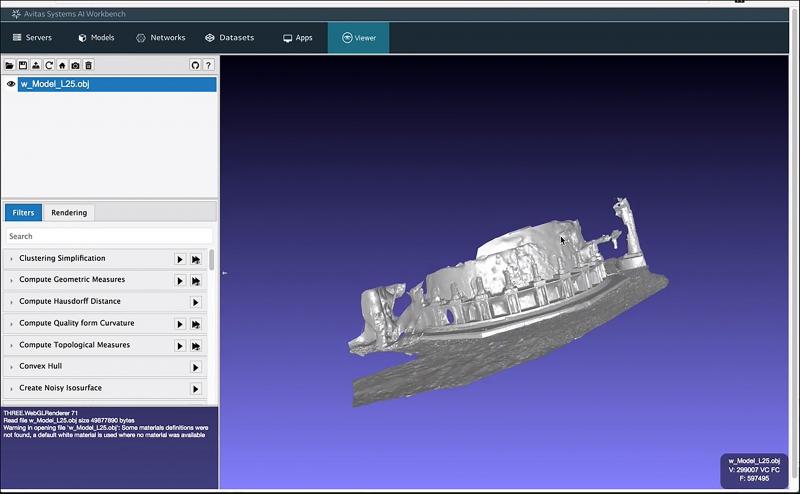 Digitally Transforming Inspection Services
Posted:

2018-2-5
Industrial inspections are typically labor-intensive and conducted on a time-based schedule. The collection of data is generally manual, time-consuming and involves humans being exposed to high-risk environments. For example, ropes teams hang from high places, inspectors enter confined spaces and workers often are exposed to severe elements. These inspections result in suboptimal data collection based on a human's ability to work in such environments. Data collection is subjective, inconsistent
...Read More.
DroneDeploy Launches Web Portal for Structure Inspection
Posted:

2018-2-5
DroneDeploy, the leading drone mapping software platform in the world, today announced the launch of a drone solution for the roofing industry that automatically generates accurate and comprehensive roof analytics. For the first time, roofing, solar, and insurance companies can easily and affordably inspect and measure roofs with industry-leading accuracy. DroneDeploy's roofing solution integrates an autonomous 3D Flight App with a roof-specific flight mode and an application that generates PDF roof repo
...Read More.
Cosasco Partners with Sensorlink for Real-Time Corrosion Monitoring
Posted:

2018-2-5
Cosasco, a global leader in corrosion and erosion monitoring, has signed an exclusive partnership with Sensorlink AS, which manufacturers and supplies high resolution, non-intrusive corrosion and erosion monitoring technologies for the oil and gas, chemical, power and water treatment industries. Under the agreement Cosasco will have unique access to market, sell and distribute Sensorlink's PipeMonit® SWARM technology worldwide. PipeMonit® SWARM is a fixed point, online, non-intrusive ultrasonic monitorin
...Read More.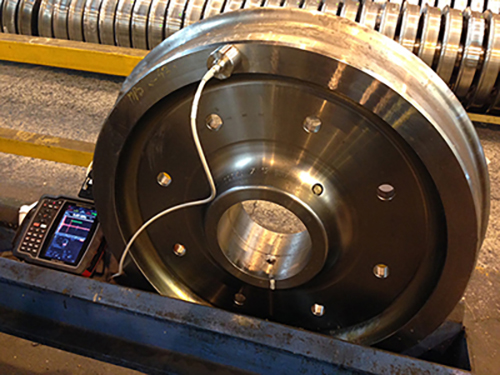 Residual stress measurement in train wheels with Innerspec PowerBox H
Posted:

2018-2-5
The braking process used on railroad cars is known to create tensile stresses in the circumferential direction due to the thermal expansion and subsequent cooling of the wheel rim. The presence of tensile residual stresses can contribute to, and are often the main cause of fatigue failure and cracking. Compressive residual stresses are generally induced by different means in the wheel material during manufacturing process as these are beneficial since they prevent origination and propagation of fatigue c
...Read More.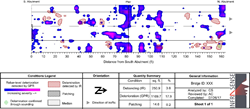 Infrasense Completes GPR and Infrared Thermography on Bridge Decks in Wisconsin
Posted:

2018-2-5
This past summer, Infrasense conducted a multi-faceted non-destructive survey and report for 17 bridge decks in Wisconsin DOT's North Central Region. The project provided the client with a comprehensive set of condition results to facilitate a data-driven approach to programming their bridge inventory. Surveys were performed at normal driving speed with no disruption to traffic. The GPR data collection system included a pair of 2 GHz horn antennas and a SIR 30 control unit, both manufactured by GSSI in t
...Read More.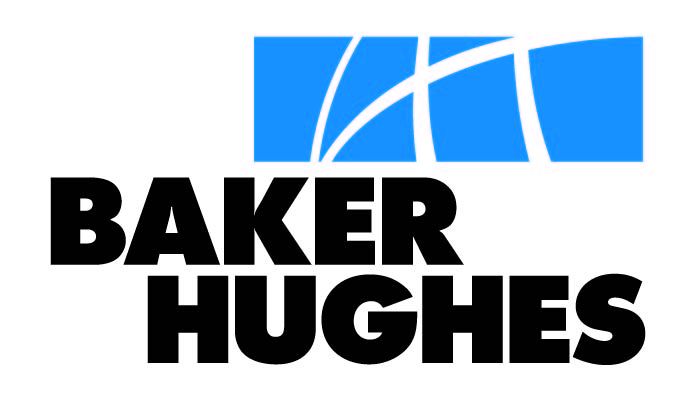 NDT Shaves Days Off BOP Inspection Time
Posted:

2018-2-5
A fingerprint's beauty is found in its uniqueness. In each arch, loop and whorl of the print, lie the identifying characteristics that set one person apart from another. Machines also bear similar telltale marks of individuality. So do the bolts, flanges, nuts and studs holding those machines together. But short of cracking open its exterior, how can one visually inspect the condition of a machine's interior components? One way is through nondestructive testing (NDT) to ensure all components of
...Read More.
Next 10 >>>
Displaying 11 through 20 of 200

More Newss: 1 | 2 | 3 | 4 | 5 | 6 | 7 | 8 | 9 | 10 | 11 | 12 | 13 | 14 | 15 | 16 | 17 | 18 | 19 | 20