NDT News
Microdrones and GE Launch the GE Industrial Drone Line
Posted:

2021-10-1
GE and Microdrones have entered into a worldwide licensing partnership, where Microdrones will bring the GE industrial drone line​​​​​​​ to market globally, providing professionals access to powerful aerial surveying technology that will enable them to work more efficiently, accurately, safely and profitably. The GE industrial drone line brings together two industrial companies which highly complement one another. GE enters the professional UAV market, a natural
...Read More.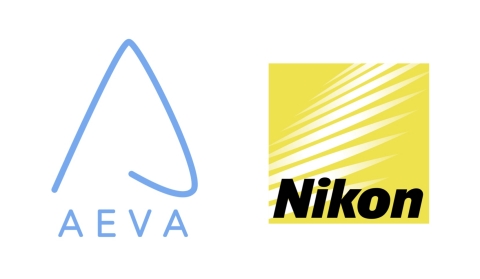 Aeva and Nikon to Bring 4D LiDAR to Industrial Automation and Metrology Markets
Posted:

2021-10-1
Aeva (NYSE: AEVA), a leader in next-generation sensing and perception systems, today announced a strategic collaboration with Nikon Corporation, a global manufacturer and supplier of metrology and inspection equipment for the industrial automation and metrology markets. The companies will focus on bringing Frequency Modulated Continuous Wave (FMCW) 4D LiDAR with unique micron-level measurement capability to high precision industrial automation and metrology applications. Nikon is a leading supplier to th
...Read More.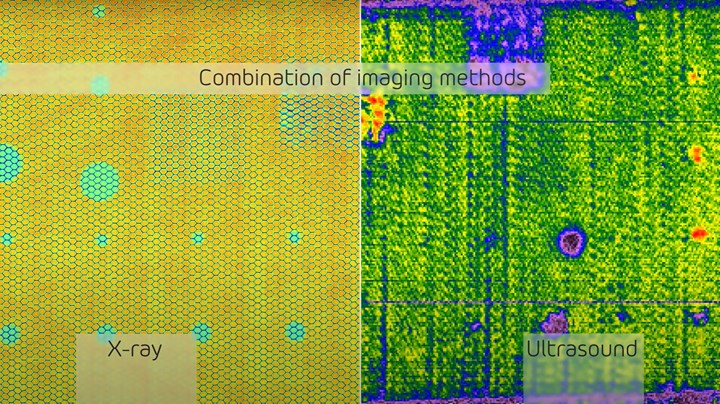 Removing NDT Barriers for Composites with Robotic Computed Tomography
Posted:

2021-10-1
Radalytica (Olomouc, Czech Republic) has developed the unique robotic imaging system "RadalyX", which combines collaborative robots with state-of-the-art x-ray imaging sensors to significantly expand and improve nondestructive testing (NDT) for composite parts. "The photon-counting detectors are produced by Advacam s.r.o., our partner company that began as a startup from a university," explains Martin Josifek, sales manager for Radalytica. "The detector chip technology originates from a collaboration led by
...Read More.
Caley Ocean Systems and IMES International Merge with Pryme Group
Posted:

2021-10-1
Caley Ocean Systems and IMES International (previously part of Seanamic Group) have merged with Pryme Group today to create a business with broad capabilities supplying products, services and solutions to the energy, defence and other industrial markets. Caley Ocean Systems has 50 years' experience of designing, manufacturing and testing offshore handling systems used in launch and recovery, pipe deployment, davits and deep-water lowering. Most recently, it has developed tooling and foundation gripper sy
...Read More.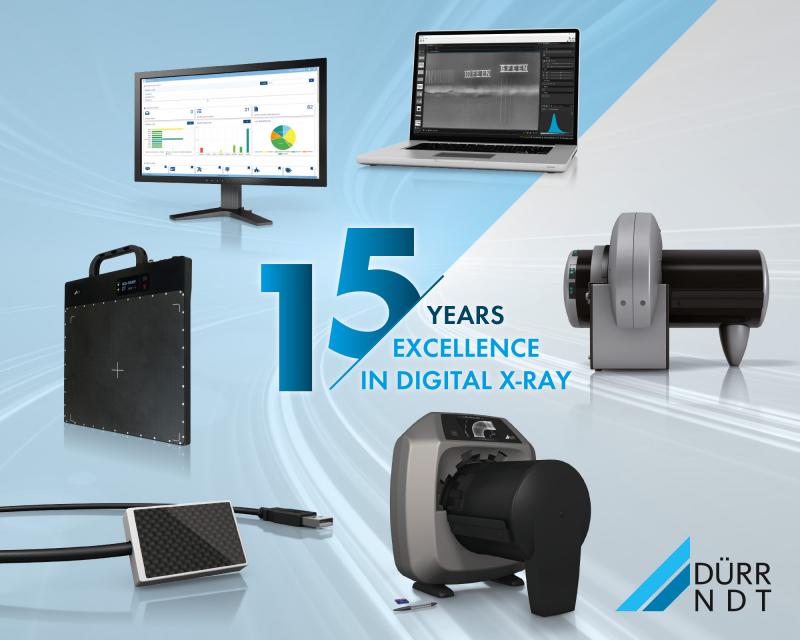 DÜRR NDT Celebrates 15 Years of Excellence
Posted:

2021-10-1
DÜRR NDT looks back in 2021 on 15 years of innovations and milestones in industrial digital radiography. Founded in 2006 as a subsidiary of Dürr Dental SE, DÜRR NDT developed within a very short time to become one of the market-leading manufacturers of imaging plate scanners for non-destructive testing (NDT) with the product launch of its CR 35 models. The technology, known as Computed Radiography (CR), employs reusable imaging plates and offers itself as a digital and environment friendly substitute for
...Read More.
Automated Inspection for Aerospace via CT
Posted:

2021-10-1
Amidst the COVID-19 pandemic, nearly 75% of the world's aviation fleet was grounded at the peak meaning that fewer than 7,500 aircraft remained airborne. Some estimates state are that it will take a minimum of two-and-a-half years post the peak of the Coronavirus pandemic for the grounded 75% to take to the skies once more. As the virus spread is controlled, aviation's globally essential nature means that the sector will continue its pre-COVID-19 growth, and realize a fleet of more than 35,000 by 2030. Pas
...Read More.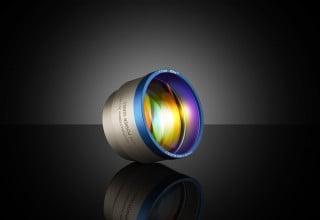 Edmund Optics and Jenoptik Partner to Make F-Theta Lenses More Accessible
Posted:

2021-10-1
Edmund Optics®, leading global manufacturer and supplier of optical components, has partnered with Jenoptik to enhance global access to their F-theta lenses, which focus lasers in high-precision materials processing and laser scanning applications. Stefaan Vandendriessche, Director of Laser Optics Product Development at EO, stated, "EO is excited to offer state-of-the-art, F-theta lenses for the most advanced laser optics applications. Our global network of application engineers and support technicians are
...Read More.
Surface Corrosion Consultants Launches New UAV Service
Posted:

2021-9-28
Surface Corrosion Consultants Ltd., Europe's largest coating inspection company, has announced they launched a new UAV (Unmanned Aerial Vehicles) service to monitor and inspect corrosion for our clients across the UK and Europe. The new service will offer long-term solutions such as reduced overheads and operations costs, as well as a host of health and safety benefits compared with the traditional manual inspection survey methods. The use of UAVs is quickly becoming the preferred technique for Coat
...Read More.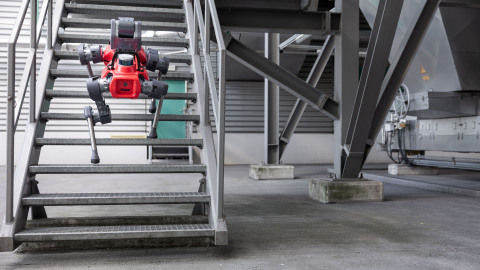 ANYbotics Boosts ANYmal with Velodyne Lidar Sensors
Posted:

2021-9-28
Velodyne Lidar, Inc. (Nasdaq: VLDR, VLDRW) today announced ANYbotics is equipping its autonomous mobile robots with Velodyne's Puck™ lidar sensors. ANYbotics robots provide industrial operators with an automated robotic inspection solution to support efforts in monitoring and maintaining plants. ANYbotics' four-legged robot ANYmal performs inspection and monitoring tasks in challenging industrial terrains such as mining and minerals, oil and gas, chemicals, energy and construction. ANYmal's legs provide
...Read More.
Mitigating Landslides with Ground Penetrating Radar
Posted:

2021-9-28
Non-Destructive Testing (NDT) actually reduces the cost and time of sub-surface characterisation when carried out along with appropriate validation with invasive techniques. The best tools in the NDT category for the hills will be Seismic, Electrical Resistivity and Ground Penetrating Radar (GPR) which is very useful in subsoil investigations and offers concrete characterisation of different layers. The recent incidents of landslides, cloudbursts and flooding in Himachal Pradesh, Uttarakhand and Ja
...Read More.
Next 10 >>>
Displaying 11 through 20 of 200

More Newss: 1 | 2 | 3 | 4 | 5 | 6 | 7 | 8 | 9 | 10 | 11 | 12 | 13 | 14 | 15 | 16 | 17 | 18 | 19 | 20