NDT News

Creaform Launches Latest Version of VXintegrity
Posted:

2023-6-22
Latest upgrade features a game-changing algorithm that automatically assesses surface damage without the need of human intervention Creaform, a business unit of AMETEK, Inc. and the worldwide leader in portable 3D measurement solutions and engineering services, announced today that it released a new version of VXintegrity TM, its acclaimed solution for surface damage assessments that is accessible to all non-destructive testing (NDT) service companies across multiple sectors. Industry-first new algori
...Read More.
photonicSENS introduces apiCAM PRO industrial 3D camera
Posted:

2023-6-22
photonicSENS, the compact 3D camera single lens company announced the third member of its apiCAM 3D camera family – the apiCAM PRO. Designed to add seamless image and depth perception ability for millimetre and submillimetre-scale metrology and inspection, this customizable and affordable depth-sensing solution calculates the 6 DoF pose of a target from a single point of view, in just one shot. Suitable for integration in manufacturing processes and in robot-arm mounted operations, apiCAM PRO has a
...Read More.
MFE Inspection Solutions Teams Up with Voliro: Innovative Voliro T Drone Set to Transform Inspections
Posted:

2023-6-13
Houston, TX, June 13, 2023 --MFE Inspection Solutions, a leading provider of advanced inspection technology, announces a new partnership with Voliro, the innovator behind the revolutionary Voliro T drone. This advanced drone combines omnidirectional capabilities with the ability to exert significant force and torque to structures, opening up new dimensions of maneuverability in any orientation, height, or location. MFE sUAS Product Line Manager Cody Menchaca shared his enthusiasm about the partnership, "
...Read More.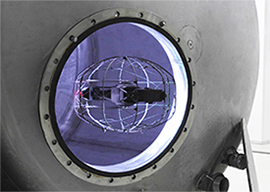 Flybotix Drone Inspections Teams up with Pine Environmental for Remote Visual Inspection (RVI) Equipment Rentals and Sales
Posted:

2023-6-12
Pine Environmental has announced that Flybotix ASIO PRO Drone Inspections is their new channel partner for Remote Visual Inspections (RVI). Pine Environmental is a leading equipment provider in North America, offering various services, including daily, weekly, monthly, and long-term rentals. They also provide sale purchases, rent-to-own, and financing options. Flybotix ASIO PRO Drone is a revolutionary drone designed for fast, efficient, and safe inspections in industrial assets, particularly in indoor a
...Read More.
IR Supplies and Services Teams up with Pine Environmental for Nondestructive Testing (NDT) Equipment Rentals and Sales
Posted:

2023-6-7
NEWS RELEASE | FOR IMMEDIATE RELEASE | June 6, 2023 IR Supplies and Services Teams up with Pine Environmental for Nondestructive Testing (NDT) Equipment Rentals and Sales Pine Environmental Services LLC (Pine) and IR Supplies and Services (IR), are thrilled to announce their partnership marking a significant milestone in the NDT-RVI industry within the Canadian market. This collaboration is driven by a shared commitment to delivering exceptional NDT-RVI rentals for clients of IR as well as repairs,
...Read More.

Software company launches new solution to NDT area
Posted:

2023-6-6
The NADCAP checklist has changed. Inspection departments are now required to track defect rates across operators, part types, and inspection techniques under the updated NADCAP requirements. JetSoft, a software and data company that specialises in non-destructive testing, has announced the launch of software designed to specially meet these new requirements, Inspection Results Monitor (IRM). These New NADCAP requirements mean companies are required to collect inspection results, alongside the insp
...Read More.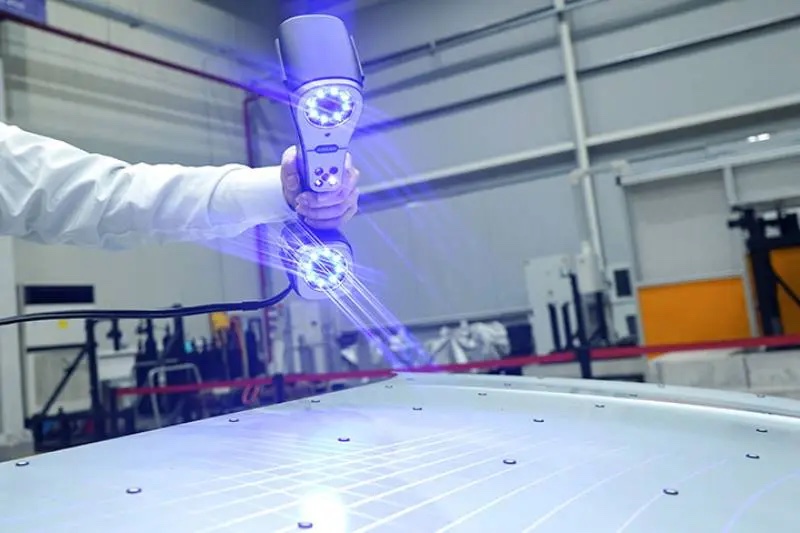 Scantech Partners with Oqton to Offer Professional 3D Scanning
Posted:

2023-5-31
Scantech, a high-tech company that specializes in the development, manufacturing, and sales of 3D scanners, is proud to announce that we have formed a strategic partnership with Oqton, a software provider acquired by 3D Systems in 2021 that helps manufacturers increase innovation and efficiency by intelligently automating production. The alliance is aimed to provide professional 3D measurement solutions for customers worldwide in concert with expanding our global audience and reach. With this strategi
...Read More.
Videray Technologies Inc. Announces the Launch of The Most Powerful Handheld Backscatter X-ray Imager
Posted:

2023-5-31
Videray Technologies Inc., the world leader in the design and development of portable & miniaturized handheld x-ray imagers, has announced the release of the PX Ultra, the industry's first 160 keV Handheld Backscatter X-ray Imager. With the PX Ultra, operators can confidently see through even more material, with the ability to identify anomalies through up to 10mm of steel. In addition to this improved penetration, the PX Ultra packs even more safety features, with a factor of two reduction in its radiation
...Read More.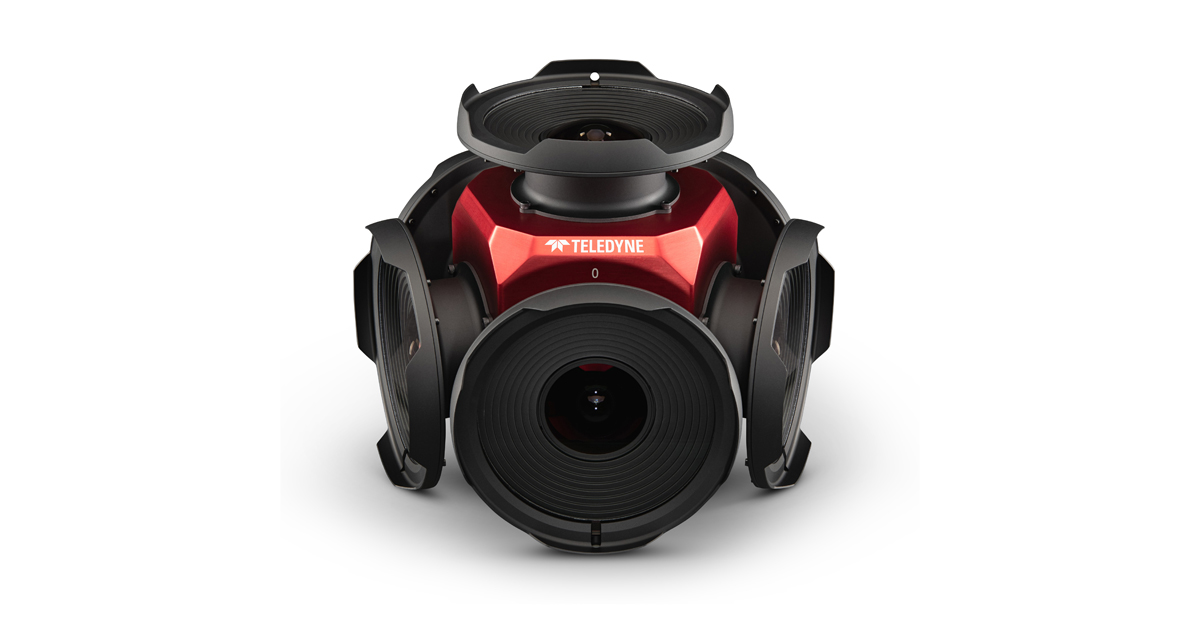 Teledyne Announces New Ladybug6 Cameras
Posted:

2023-5-31
Teledyne FLIR Integrated Imaging Solutions is pleased to announce the all new Ladybug6— the latest addition to its field proven Ladybug series. Ladybug6 is the leading high-resolution camera designed to capture 360-degree spherical images from moving platforms in all-weather conditions. Its industrial grade design and out-of-the-box factory calibration produces 72 Megapixel (MP) images with pixel values that are spatially accurate within +/- 2 mm at 10-meter distance. "The new Teledyne Ladybug6 is design
...Read More.
X-ray Digital Twin for Digital Radiography and Computed Tomography Systems
Posted:

2023-5-31
efX-SIM is North Star Imaging's newest software technology for industrial Digital Radiography & Computed Tomography X-ray imaging. efX-Sim simulates standard North Star Imaging DR and CT systems which enables X-ray equipment operators to develop techniques and motion programs without having to use a physical X-ray system. Importing CAD files or CT scan data is simple and gives you the ability to see how your parts will interact with X-rays. efX-SIM uses a sophisticated X-ray algorithm that simulate
...Read More.
Next 10 >>>
Displaying 11 through 20 of 200

More Newss: 1 | 2 | 3 | 4 | 5 | 6 | 7 | 8 | 9 | 10 | 11 | 12 | 13 | 14 | 15 | 16 | 17 | 18 | 19 | 20