NDT News

UTComp Announces ASNT Compliant Certification Program for UltraAnalytix Inspection Personnel
Posted:

2022-6-26
The UltraAnalytix inspection system is the only ultrasonic non-destructive testing method to provide Fitness-For-Service assessments for FRP composites by inspectors who are certified in accordance with ASNT SNT-TC-1A practice Cambridge, Ont., CANADA— UTComp Inc., a global FRP composites engineering and inspection company, has established a certification program for UltraAnalytix inspection personnel that complies with the requirements of Recommended Practice SNT-TC-1A by the American Society for Nondes
...Read More.
Baker Hughes Acquires Qi2 Elements
Posted:

2022-6-26
Baker Hughes has announced the acquisition of Qi2 Elements, a designer and manufacturer of advanced robotic sensor systems that inspect, assess, and monitor the integrity of critical energy infrastructure. The acquisition complements Baker Hughes' existing capability in gas pipeline inspection, while also delivering new technology to support storage tank inspection. Baker Hughes' range of asset inspection solutions includes pipeline inspection services that detect, characterize, locate and size defects w
...Read More.
Huawei Unveils Power Transmission Line Inspection Solution
Posted:

2022-6-26
At the Mobile World Congress 2022, during the industrial digital transformation summit, Huawei unveiled the Intelligent Power Transmission Line Inspection Solution 2.0. Through two sub-solutions — channel visualization and tower foundation safety — it addresses some of the key issues in manual line inspection and tower foundation perimeter safety. The solution is slated to help electric power enterprises detect each risk and protect each line. Traditional manual inspection of power transmission lines fa
...Read More.
Gecko Robotics Raises $73M to Protect Infrastructure
Posted:

2022-6-26
Gecko Robotics, a leader in robotics and industrial asset management software, today announced their Series C funding round of $73 million, led by XN with participation from Founders Fund, XYZ, Drive Capital, Snowpoint Ventures, Joe Lonsdale, Mark Cuban, Gokul Rajaram, and others. This latest funding round accelerates Gecko's stated mission, "To protect today's critical infrastructure, and give form to tomorrow's." Co-founded by Jake Loosararian (CEO) and Troy Demmer (Chief Product Officer), Gecko focus
...Read More.
Teledyne FLIR Integrates MUVE C360 Chemical Hazard Sensor with Robotics
Posted:

2022-6-26
Teledyne FLIR Defense, part of Teledyne Technologies Incorporated (NYSE:TDY), announced that it has teamed with MFE Inspection Solutions to integrate the FLIR MUVE™ C360 multi-gas detector on Boston Dynamics' Spot® robot and commercial unmanned aerial systems (UAS). The integrated solutions will enable remote monitoring of chemical threats in industrial and public safety applications. The MUVE C360 detects and classifies airborne gas or chemical hazards, allowing industrial safety officers and inspection
...Read More.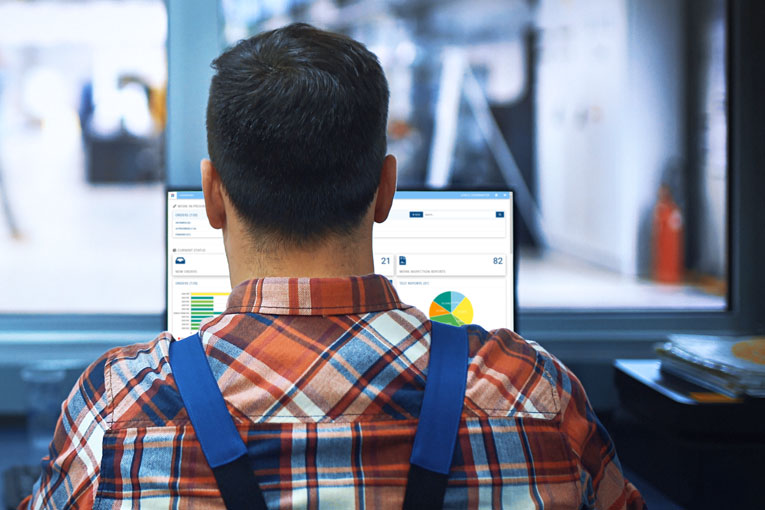 Applus+ Entrusts DRIVE NDT with Digitalization of NDT Workflow
Posted:

2022-6-23
Applus+ Germany is one of the largest providers of non-destructive testing (NDT) services in Germany and with more than 20,000 employees in over 70 countries is one of the largest companies in the industry worldwide. In order to cement its leading position over the longer term, Applus+ is investing in future technologies. One of the key challenges of the future is the digitalization of all NDT processes. "A key promise is that the test report of an accredited company is the last word for the professional
...Read More.
Pleora eBUS Edge Simplifies Sensor Design for Advanced Inspection
Posted:

2022-6-22
Pleora Technologies today expanded its machine vision portfolio with a new software solution that converts embedded platforms, sensors, and cameras into GigE Vision devices. With eBUS Edge™ manufacturers can quickly and cost-effectively design or upgrade imaging solutions for more advanced applications, including 3D inspection and multi-sensor Industrial Internet of Things (IIoT) systems, without investing in new hardware. A leading sensor manufacturer is deploying eBUS Edge in its latest system for 3D i
...Read More.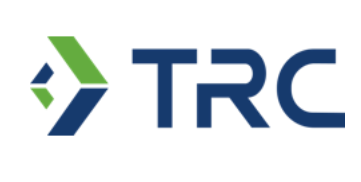 TRC Acquires United Sciences Testing, Inc., Expanding Air Management Capabilities
Posted:

2022-6-22
Today TRC Companies ("TRC"), announced the expansion of its Air Management capabilities with the acquisition of United Sciences Testing, Inc. (USTI), who provides emissions testing services to utility and industrial clients within the Great Lakes and Midwest regions of the US. "The acquisition of USTI's technical experts add strength to our offerings geographically and expand our ability to support our client's energy transformation and ESG goals." said Chris Vincze, CEO of TRC. "As part of our growth, T
...Read More.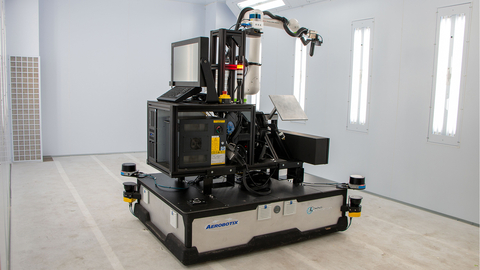 Aerobotix-Powered Mobile Robot Helps Compass Technology Group Win Top Defense Manufacturing Technology Award
Posted:

2022-6-22
Aerobotix, an AS9100 certified FANUC robotics integrator and metrology company, today officially congratulated key partner Compass Technology Group (CTG) on winning the top Defense Manufacturing Technology Achievement Award (DMTAA) at the recent Defense Manufacturing Conference (DMC). Atlanta-based CTG, a leading provider of cutting-edge radio frequency (RF) materials measurement equipment, engaged Aerobotix in building its award-winning project – an adaptive radome diagnostic system, which is also the firs
...Read More.
Nondestructive Inspection Specialists Ensure Aircraft and Mission Integrity
Posted:

2022-6-22
Inside the 908th Maintenance Squadron is a little shop that is full of big energy… electromagnetic energy, that is. The fabrication career field in the Air Force is full of many different specialties, including nondestructive inspection. Other specialties included are machinist metals processing (welding), fabric airframe repair, and corrosion control. Before NDI was its own specialty, each of the aforementioned specialties performed NDI themselves. Once the Air Force realized that there was an increased
...Read More.
Next 10 >>>
Displaying 11 through 20 of 200

More Newss: 1 | 2 | 3 | 4 | 5 | 6 | 7 | 8 | 9 | 10 | 11 | 12 | 13 | 14 | 15 | 16 | 17 | 18 | 19 | 20