NDT News

Alltranstek Restructures Technical Service Department
Posted:

2022-10-18
AllTranstek, LLC has recently restructured its Technical Services Department. "We believe these changes will leverage the incredible talent already on this team to better serve our clients now and well into the future." says AllTranstek President Jeff Wilson. Steve McCullough has been promoted to Vice President of Technical Services, leading the Technical Services Department of AllTranstek. McCullough has 30+ years of rail industry experience and has his NDT Level III certifications in VT, MT, PT, LT
...Read More.

Hitachi Launches Lumada Inspection Insights
Posted:

2022-10-18
Hitachi, Ltd. (TSE:6501) has announced the launch of Lumada Inspection Insights, its end-to-end portfolio of digital solutions for the inspection, monitoring, and optimization of critical assets. Pioneered by Hitachi Energy and Hitachi Vantara, Lumada Inspection Insights enables customers to automate asset inspection, support sustainability goals, improve physical security, and reduce risks and impacts related to storms or fires by using powerful artificial intelligence (AI) to analyze photographs and video
...Read More.
Eddyfi Technologies Supplies Shell with Robotic Solution for Safer Autogas Tank Inspection
Posted:

2022-10-14
Following Shell Bulgaria's formal announcement, Eddyfi Technologies is pleased to confirm its collaboration with the industry leader to identify a safer alternative to manned inspection of autogas tanks: purpose-built inspection robots. Shell has implemented robotic vessel inspection in many of the countries where it operates. It is actively pursuing this remote non-destructive testing (NDT) be legally recognized as an alternative to Bulgaria's official inspection which necessitates confined space entry, or
...Read More.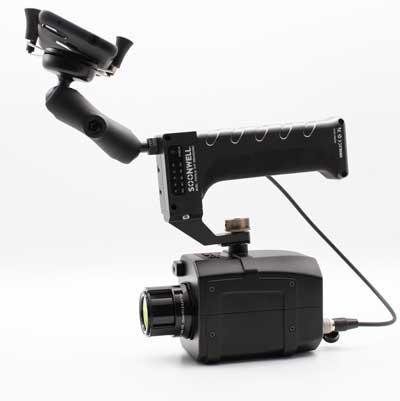 MFE Inspection Solutions Announces New 640x512 Handheld OGI Camera with Android-based User Interface
Posted:

2022-10-10
MFE Inspection Solutions announces the release of the new MFE Handheld Optical Gas Imaging Camera today that will allow operators to visualize harmful gas leaks in real-time and take immediate action. The handheld device features a 640 x 512 HOT mid-wave infrared camera core and sources its power from its 70wh rechargeable battery handle. The camera's handheld functionality allows operators to hone in on targeted areas while also taking advantage of the 640 sensor to survey the whole scene and capture a
...Read More.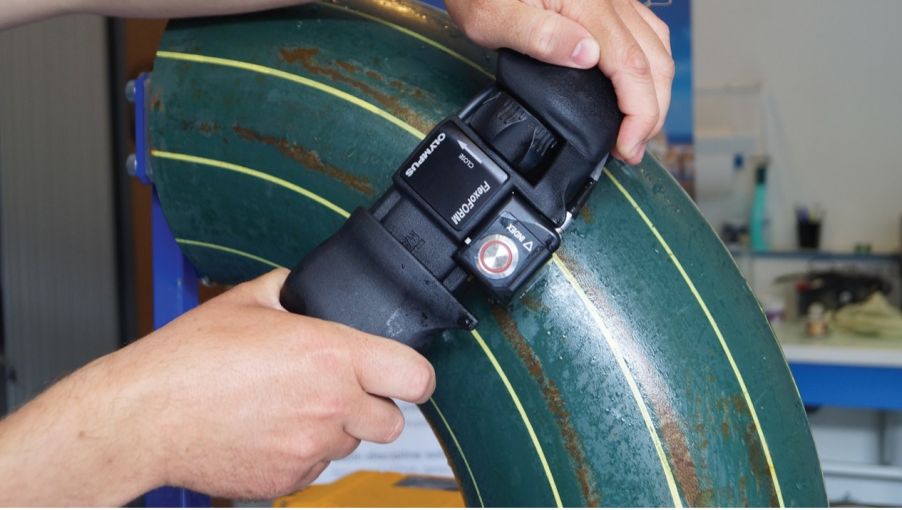 Cornering the Pipe Elbow Inspection Market with the FlexoFORM™ Scanner
Posted:

2022-10-10
Since 1978, the Mistras Group has been building and solidifying its reputation as a leading nondestructive testing (NDT) service and solution provider. Specializing in acoustic emission (AE) and ultrasonic testing (UT) technologies, Mistras develops complete solutions to inspect public and industrial infrastructure. Based in France, Mistras serves a wide range of industries, including aeronautics, railway, renewable energy, and oil and gas. For a recent interview with Contrôles Essais Mesures (CEM) magaz
...Read More.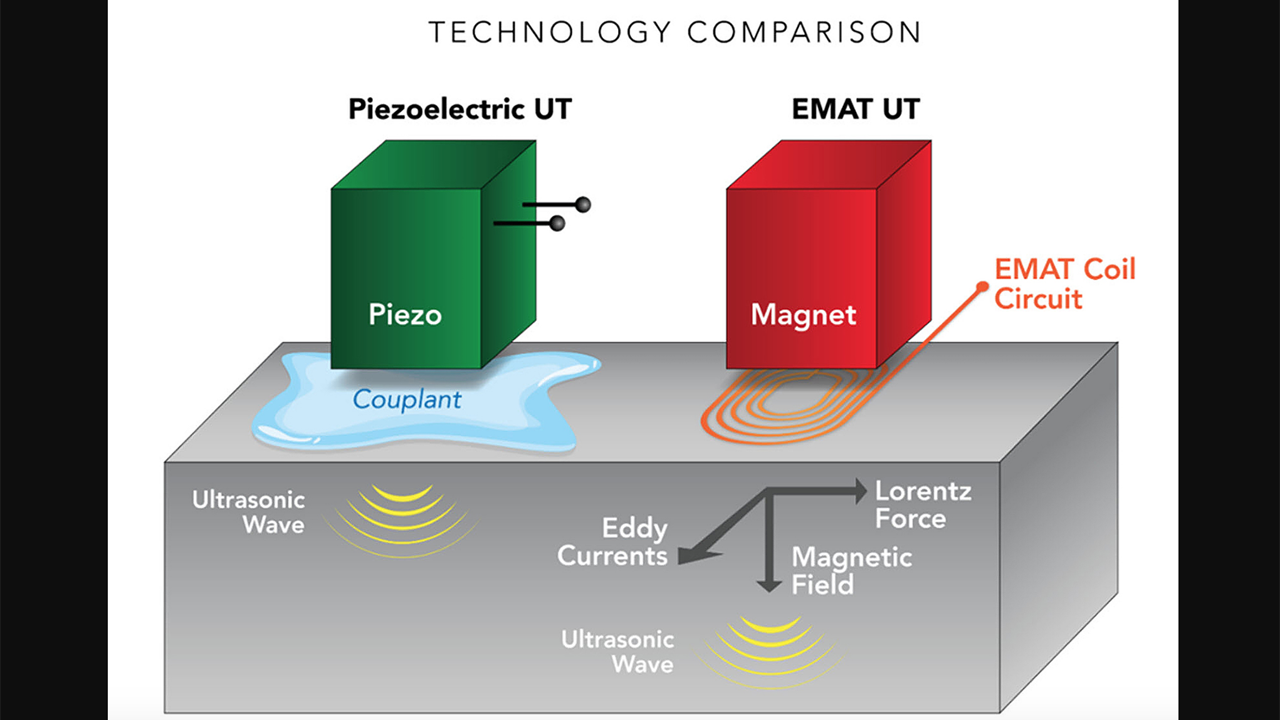 Wheel Defect Detection Using EMATs
Posted:

2022-10-1
RAILWAY AGE MARCH 2022 ISSUE: Since 2020, Transportation Technology Center, Inc. (TTCI) has been conducting tests to evaluate the capability of electromagnetic acoustic transducer (EMAT) nondestructive evaluation (NDE) technology to detect internal defects in railroad wheels. Preliminary tests, sponsored by the Association of American Railroads, were conducted in a laboratory setting using an off-the-shelf EMAT sensor. The sensor demonstrated excellent detection capability with a good signal-to-noi
...Read More.
DroneBase Acquires UK-Based Inspection²
Posted:

2022-9-30
DroneBase, the leader in intelligent imaging, today announced the acquisition of U.K.-based Inspection², the leading provider of AI-enabled aerial inspections in the U.K. and Europe. With the acquisition, DroneBase continues to accelerate its global expansion, adding capabilities and services for the telecommunications, and transmission & distribution sectors globally. This is DroneBase's second acquisition in less than 12 months. In December 2021, the company added India-based AirProbe, a leader in AI-
...Read More.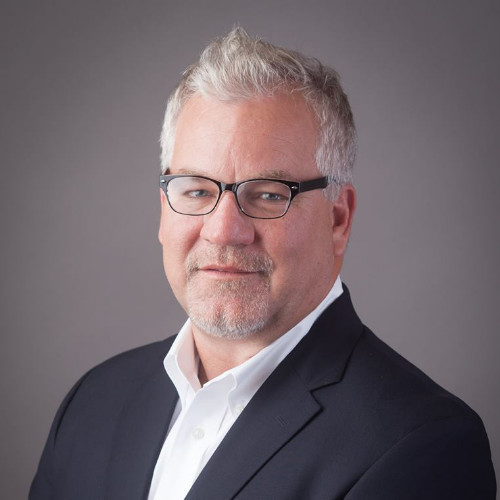 Conco Promotes Tim Meyer to President of Industrial Markets
Posted:

2022-9-30
Conco Services LLC, with its headquarters in Pittsburgh, PA, is pleased to announce it has promoted Timothy Layne Meyer of Lake Charles, Louisiana, to President, Industrial Markets in recognition of his superior performance leading the company's Industrial Division's sales and safety programs as well as establishing its nondestructive testing (NDT) capabilities in the industrial and petrochemical markets. In Meyer's twelve years with Conco, his successes in sales, sales management, and safety management
...Read More.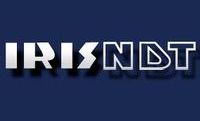 IrisNDT Acquires Significant Assets of Viking Inspection
Posted:

2022-9-30
IRISNDT has announced the acquisition of assets of Viking Inspection Limited ("Viking"). Viking provides EEMUA 159 Tank Inspections and API 570 Pipeline Inspections to the chemical, petrochemical, refining, storage, and construction industries. These services are provided to the global market from Viking's Grimsby office. Viking will move their service location to IRISNDT's Immingham facility. Viking's move will result in mproved facilities, access to capital investment, and additional support from IRISNDT.
...Read More.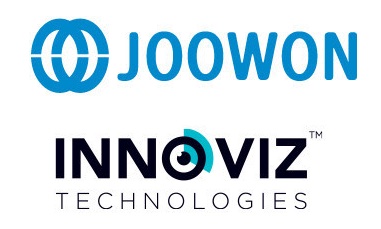 Innoviz and Joowon Accelerate LiDAR in South Korea
Posted:

2022-9-30
Innoviz Technologies Ltd. (NASDAQ: INVZ) (the "Company" or "Innoviz"), a leading provider of high-performance, automotive-grade LiDAR sensors and perception software, and Joowon Industrial, a distributor and supplier of world-class testing equipment, today announced their cooperation to drive sales for Innoviz's LiDAR in the Korean market. Powerline inspection and analysis is currently a highly critical and highly manual process for most utilities, requiring a large number of inspectors who physically in
...Read More.
Next 10 >>>
Displaying 101 through 110 of 200

More Newss: 1 | 2 | 3 | 4 | 5 | 6 | 7 | 8 | 9 | 10 | 11 | 12 | 13 | 14 | 15 | 16 | 17 | 18 | 19 | 20