NDT News
Download Free Nominal Pipe Size Chart from PH Tool
Posted:

2018-7-11
Have you ever been confused by the unconventional system used to delineate pipe dimensions? Why does 10-inch NPS pipe actually measure 10.750 inches, but 14 NPS has an actual outside diameter of 14.000 inches? Is there a difference between schedule 40, STD, and 80S? Rest assured; you are not alone! The American Standards Association authorized the organization of pipe sizes way back in 1927. Ninety-one years ago there were only three wall thicknesses; STD, XS, and XXS. In 1939, realizing more
...Read More.
In Depth: XCEL NDT
Posted:

2018-7-9
Who is XCEL NDT and how do they continue growing? The development of onshore tight oil and shale gas horizontal resource plays has led to record growth of both crude oil and natural gas production, positioning the United States to become the world's largest producer of oil, natural gas and natural gas liquids. All three of these product streams require pipelines to transport them from the wellhead to processing and refining plants, and then on to end-use markets. Consequently, soaring U.S. production
...Read More.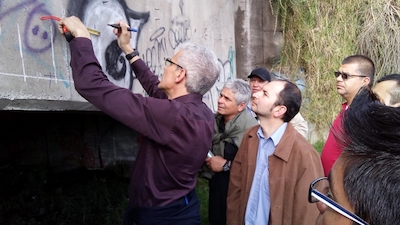 IAEA Holds Course for NDT on Civil Structures In Ecuador
Posted:

2018-7-8
An International Atomic Energy Agency (IAEA) technical cooperation course on non-destructive testing (NDT) techniques for the evaluation of civil structures, held recently in Quito, Ecuador, will help countries in the Latin America region to develop a cohort of personnel trained and qualified in non-destructive testing in accordance with ISO9712 and ISO17024, and competent to carry out inspections of civil and industrial structures. Non-destructive testing, which includes the use of nuclear techniques, is u
...Read More.
Dantec Introduces FlawExplorer Laser Shearography System
Posted:

2018-7-8
Energy prices and environmental concerns are driving development and use of new, lightweight materials and various composite designs. Many of these materials are accompanied with limited material, production knowledge and inspector experience. Speed and time to market constrains are pushing researchers, designers, material and inspection experts to utilize new quality control solutions. Existing processes and methods are being challenged, sometimes delivering limited or inconclusive results. Professionals t
...Read More.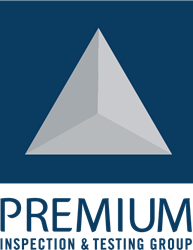 Premium Inspection & Testing Group Acquires Quality Testing Services, Inc.
Posted:

2018-7-8
Premium Inspection & Testing Group today announced the acquisition of Quality Testing Services, Inc. (St. Louis, MO), a recognized leader in nondestructive testing (NDT), calibration, training and consulting throughout the Midwestern United States. Commenting on the announcement, Mr. Scott Zimmer, President of Quality Testing Services, Inc., said: "At Quality Testing Services, we pride ourselves on providing our clients with the best nondestructive testing, training and calibration services available. Ou
...Read More.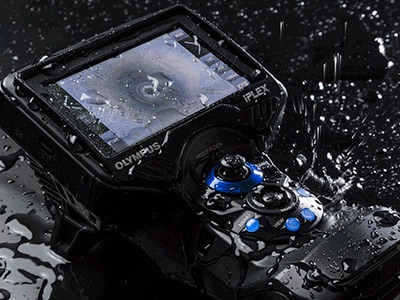 Olympus Releases IPLEX G Lite IP65 Videoscope
Posted:

2018-7-8
Well suited to the often-adverse conditions of industrial inspections, the durable, rugged design of the newly launched Olympus IPLEX G Lite means this videoscope thrives where others fail. It carries an IP65 rating and is resistant to rain, high humidity, salt fog, dust, freezing rain, and even electromagnetic or explosive environments. The IPLEX G Lite is also extremely lightweight (1.15 kg) and can be easily carried and operated with one hand. Despite its compact size, the IPLEX G Lite does not compro
...Read More.
Olympus Shows Three Steps to to Rehab Your Worn Dual Element Transducer
Posted:

2018-7-8
Dual element transducers need to be tough. They're routinely used on many types of surfaces, ranging from rough to reasonably smooth, painted to corroded, and freezing to very hot. Even though they're tough, they're still subject to wear. You can prolong the life of your transducer by making sure that you're applying the least amount of pressure possible when making measurements. For example, if the surface is so rough that it's difficult to obtain a reading, grinding the transducer into the surface prob
...Read More.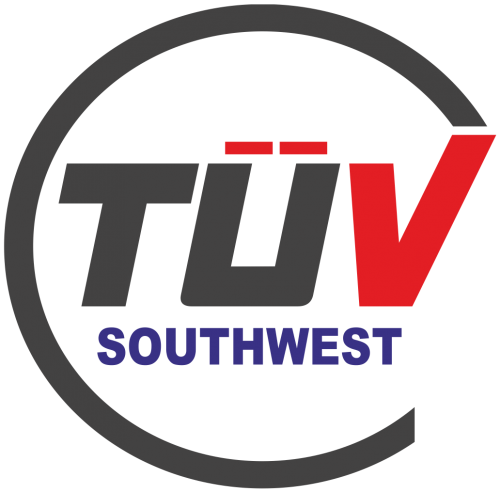 TUV U.K. And Southwest Announce Their New Joint Venture
Posted:

2018-7-8
TUV Southwest is pleased to announce that their TUV SW U.K. and Southwest certification services Dubai have become a joint venture: TUV Southwest. The company will specialize in providing ISO certification and inspection services for organisations. "Simply put, ISO CERTIFICATION is vital for any business that wants to remain credible in their industry and instill confidence in potential clients and customers. Because our team knows how important this is for organisations, we work hard to provide them wit
...Read More.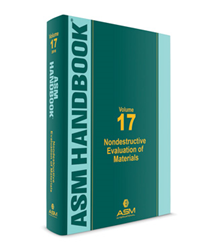 ASM International Publishes New Handbook for NDT
Posted:

2018-7-8
Nondestructive evaluation (NDE) is an area of science and technology that is increasingly important to the field of engineering. NDE is an interdisciplinary endeavor that brings together the expertise of materials science and metrology, along with the underlying physics for inspection methods, as well as statistics, computers, robotics, and software. The adoption of advanced manufacturing requires new metrology tools and methods to provide data for assessing new materials including powder metals (as used in
...Read More.
Ardenna and HUVRdata Announce AI-Based Defect Detection Automation
Posted:

2018-7-8
Ardenna and HUVRdata, who announced a collaboration in April to integrate their respective capabilities into one platform, are excited to reveal a groundbreaking joint solution that provides fully automated defect detection, reporting and analytics to the energy sector. This enhanced platform unites Ardenna's AI-based automated defect detection software with HUVR's Automation and Enterprise Industrial Asset Management Reporting and Analytic toolset to provide customers with a state-of-the-art solution for i
...Read More.
Next 10 >>>
Displaying 101 through 110 of 200

More Newss: 1 | 2 | 3 | 4 | 5 | 6 | 7 | 8 | 9 | 10 | 11 | 12 | 13 | 14 | 15 | 16 | 17 | 18 | 19 | 20