NDT News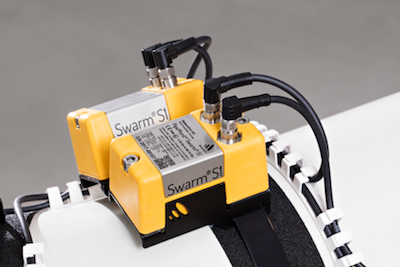 Cosasco to Distribute Sensorlink PipeMonit® Worldwide
Posted:

2018-2-25
Cosasco, a global leader in corrosion and erosion monitoring, has signed an exclusive partnership with Sensorlink AS, which manufacturers and supplies high resolution, non-intrusive corrosion and erosion monitoring technologies for the oil and gas, chemical, power and water treatment industries. Under the agreement Cosasco will have unique access to market, sell and distribute Sensorlink's PipeMonit® SWARM technology worldwide. PipeMonit® SWARM is a fixed point, online, non-intrusive ultrasonic monitorin
...Read More.
Ag Alumni Seed to Fund Bio CT Scanner at Purdue
Posted:

2018-2-25
Ag Alumni Seed, a Purdue University-affiliated seed technology company, has made a $900,000 gift to fund the purchase of a sophisticated computed tomography (CT) root scanner for Purdue's new controlled environment plant phenotyping facility. The scanner will enable researchers to image the roots of plants to observe and record root growth over a full growing cycle without damaging the root structure, according to Shawn Donkin, interim associate dean for research and education. "It is a significant adva
...Read More.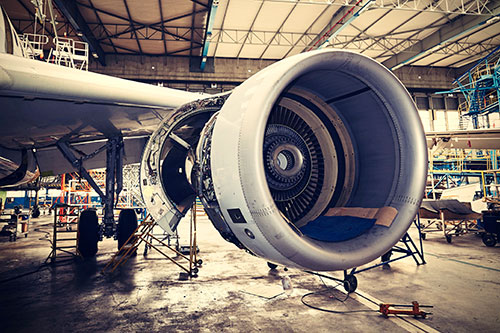 Fully-Automated Weld Inspection of Turbines with Digital Radiography
Posted:

2018-2-19
As the digitization of X-ray technology continues to expand in the NDT inspection world, many manual inspection tasks can now be fully automated. The main benefits are a significant increase in productivity and efficiency as well as higher end-product quality. In this regard, a leading aerospace manufacturer has been seeking improvements to their inspection workflow in order to reduce the time required to perform detailed inspection of welded cylindrical drums used in their aircraft turbines. The use of
...Read More.
Download Presentations from NDTMA 2018
Posted:

2018-2-18
The 2018 Annual Conference was held on February 13-15, 2018 at the Golden Nugget Hotel in Las Vegas, NV. The program content and abstracts of the presentations are are available on the NDTMA web site, click the link above. List of Presentations: NDT Technology for New Jet Engine Designs Henry (Hank) Sikorski, Pratt & Whitney Phased Array Ultrasonics (UT) in Lieu of Radiography (RT) Jeremy Timm, Curtiss Wright Nuclear Division Optimize Inspection Evaluations by Integrating a Digital Data Manage
...Read More.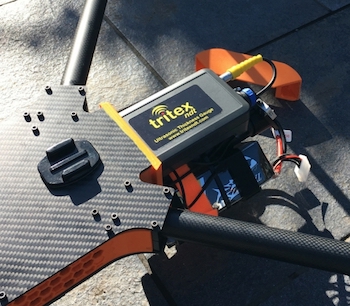 New Tritex Drone Thickness Gauge
Posted:

2018-2-18
Tritex NDT have launched a new ultrasonic metal thickness gauge specifically designed for mounting onto drones for high level inspections. The gauge uses multiple echo to completely ignore coatings up to 20mm thick and the single crystal probe ensures accurate readings on curved surfaces, such as storage tanks and pipelines. Remaining metal thickness and corrosion levels can be quickly and more easily checked without the need for scaffolding or rope access. The Multigauge 6000 Drone Thickness Gauge OEM t
...Read More.
Japan's Mitsubishi Materials Reveals More Product Data Falsification
Posted:

2018-2-18
Mitsubishi Materials Corp. said Thursday it has uncovered more instances of product data falsification at its subsidiaries in a protracted scandal that has tarnished the image of Japanese manufactures. According to an internal probe by the corporation, its subsidiaries Mitsubishi Aluminum Co., Tachibana Metal Co. and Diamet Corp. were all found to have manipulated inspection data. Mitsubishi Aluminum shipped products with falsified data to 115 companies, while Tachibana Metal Co. dispatched products w
...Read More.
Lavender and Skills Training UK Unveil Apprenticeship Standards
Posted:

2018-2-18
Lavender International are excited to announce that we have entered a strategic partnership with innovative skills and employability provider, Skills Training UK (STUK), to deliver two of the NDT Apprenticeship standards. Lavender International will deliver approved NDT training as a sub-contractor to Skills Training UK, in order to provide ether PCN or EN4179 certification in the NDT Operator Apprenticeship and NDT Engineering Technician Apprenticeship. This will include delivering NDT methods such as
...Read More.
ZEISS Signs Strategic Partnership with Xnovo
Posted:

2018-2-18
The ZEISS Microscopy business group announced today that it has signed an exclusive strategic partnership agreement with Denmark-based Xnovo Technology ApS, a company that develops innovative software-based 3D X-ray imaging and analysis solutions. The two companies have already been working together over the past two years. This strategic partnership is targeting to further advance and expand the laboratory-based diffraction contrast tomography technique, commercialized as LabDCT, on ZEISS Xradia 520 Versa.
...Read More.
Panasonic Develops Industry' First 8K Global Shutter Organic CMOS Image Sensor
Posted:

2018-2-18
Panasonic Corporation today announced that it has developed a new technology which realizes 8K high-resolution (36M pixels), 60fps framerate, 450k high-saturation electrons and global shutter [1] imaging with sensitivity modulation function simultaneously, using a CMOS image sensor with an organic photoconductive film (OPF). In this OPF CMOS image sensor, the photoelectric-conversion part and the circuit part are independent. By utilizing this OPF CMOS image sensor's unique structure, we have been able
...Read More.
Clemson Professor Develops Damage Sensing Skin for Aircraft and More
Posted:

2018-2-18
A three-ply "skin" that can sense damage and report it to operators in real time before the damage causes a problem has been developed. Conversely, it can also report when it's still in operational condition and doesn't need to be replaced. The human body is a remarkable machine. When it's damaged, it sends pain signals ("ouch!") to the brain as a kind of damage report. In response, we engage in "maintenance" by attending to the injury before it worsens. Imagine being able to transfer that kind of sentie
...Read More.
Next 10 >>>
Displaying 101 through 110 of 200

More Newss: 1 | 2 | 3 | 4 | 5 | 6 | 7 | 8 | 9 | 10 | 11 | 12 | 13 | 14 | 15 | 16 | 17 | 18 | 19 | 20