NDT News

2019 Wrap-up: Verasonics Expands Innovation in Ultrasound
Posted:

2019-12-20
This year has been an exciting year for Verasonics with many new developments. As a company founded with the objective to help scientists and engineers create new ways of using ultrasound, we want to say thank you to our customers for helping to make the Vantage™ Research Ultrasound platform the leading research ultrasound product in the world. Our goal is to continually provide the best products and the highest levels of support to our customers. Here are some of the organizational and product highlights f
...Read More.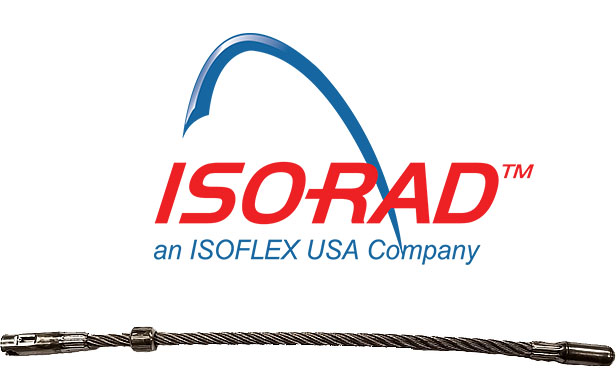 ISO-RAD Source Models Now Available
Posted:

2019-12-19
St. Rose, LA: ISO-RAD™ is pleased to announce the new Source Model ISO150, ISO100 and ISO880! The ISO150, ISO100 and ISO880 are approved for use under Sealed Source and Device Registration (SS&D) LA-1491-S-103-S and LA-1491-S-104-S. The new source models satisfy all regulatory requirements for use with the Source Production and Equipment Company manufactured, Model SPEC-150 Exposure Device/Type B(U) Package, Industrial Nuclear Co., INC, Model IR-100 Exposure Device/Type B(U) Package and QSA Global, Model
...Read More.
The American Institute of Nondestructive Testing Purchases New Training Facility to Expand Their Educational Program
Posted:

2019-12-18
Baxter, MN - The American Institute of Nondestructive Testing is planning to expand its education program with the purchase of a new 21,600 square foot training facility. This top vocational school specializes in a combination of online and hands-on NDT training methods. The school plans to use 15,600 square feet of the new facility space to dedicate to more hands-on learning opportunities for its students. American Institute of Nondestructive Testing offers a unique NDT Certificate Training Program. This
...Read More.
Phoenix Demonstrates Highest Possible Neutron Image Quality at New NDT Facility
Posted:

2019-12-17
FITCHBURG, Wis., Dec. 12, 2019 /PRNewswire/ -- Phoenix, LLC., a nuclear technology company founded in Madison, Wisconsin in 2005, has announced that it has now demonstrated the capability to take ASTM Category I neutron radiographs at its new accelerator-based industrial radiography facility, the Phoenix Neutron Imaging Center (PNIC), which opened in October of this year. ASTM Category I images are the highest image quality level specified by ASTM E545, the gold standard for defining the quality of neutron
...Read More.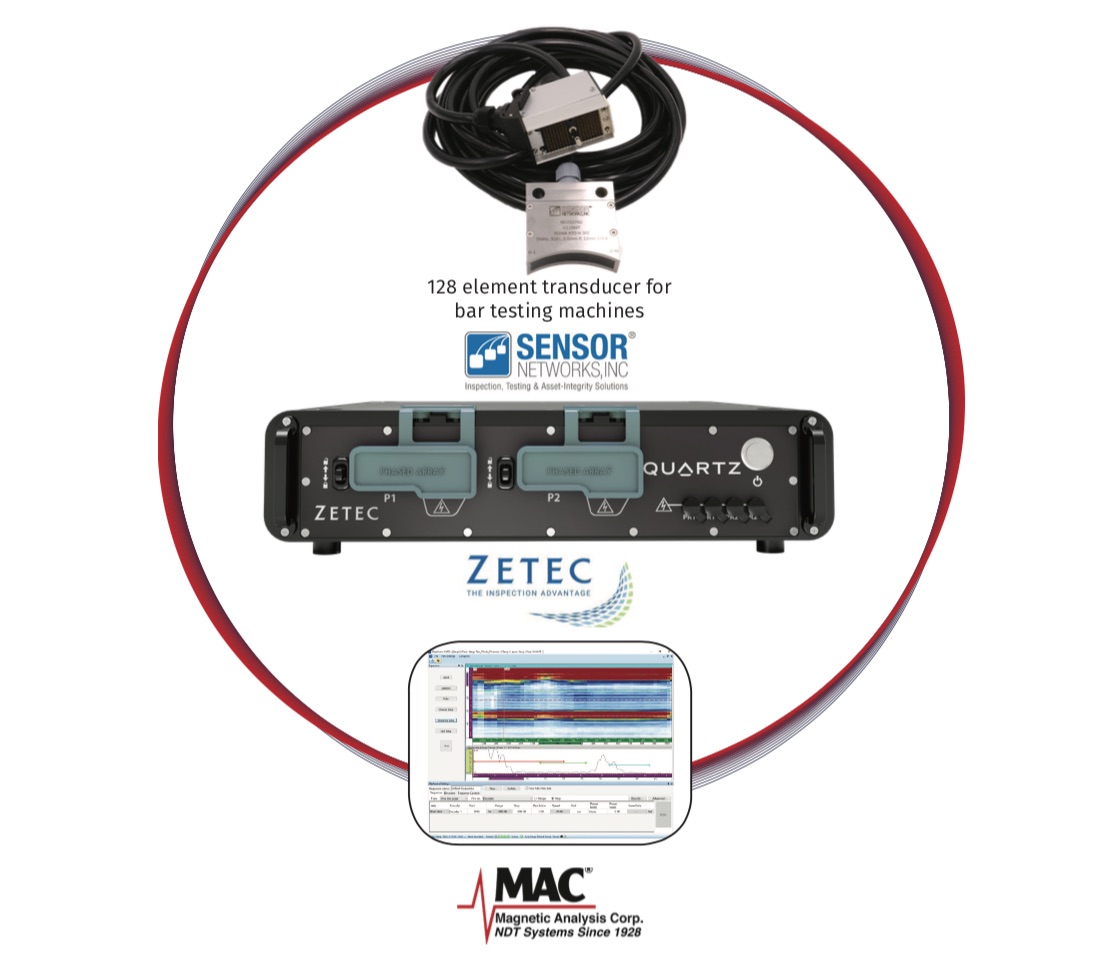 New UT Phased Array Upgrade Program for ROWA & BIS Users
Posted:

2019-12-10
Magnetic Analysis Corp., Sensor Networks, Inc. and Zetec, three NDT leaders, have joined forces to offer the ZMS program, a single alternative for bar and tube producers needing to service and upgrade their phased array systems such as ROWA and BIS for detecting flaw/ wall thickness/ geometry and lamination. With an emphasis on providing customers with fast service for reliable, price-competitive UT array transducers and electronics, along with repair, maintenance, and spare parts, these three companies,
...Read More.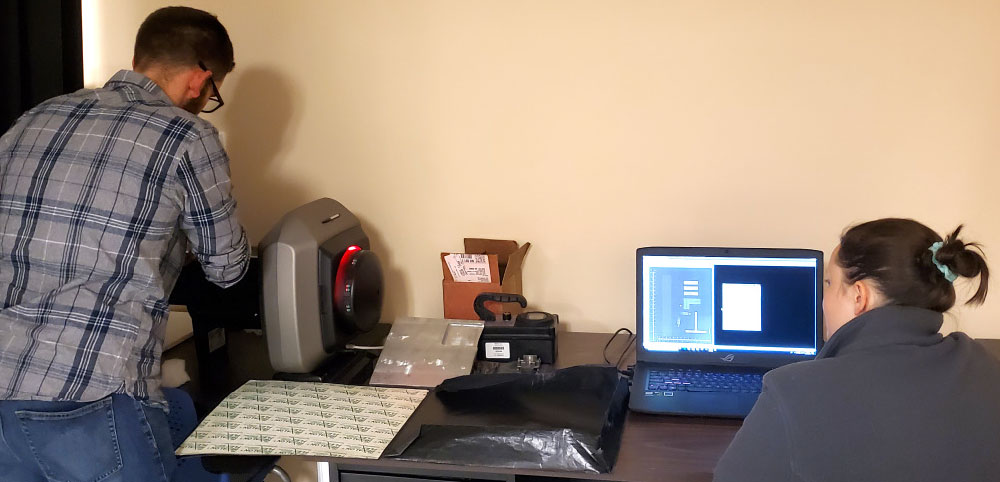 Great Bay Community College Partners with DÜRR NDT
Posted:

2019-12-3
Great Bay Community College in Rochester, NH, offers a Certificate Program in Non-Destructive Testing (NDT), which covers inspection methods including Liquid Penetrant, Magnetic Particle and Radiography. The goal of this certificate program is to prepare students for employment as high-quality entry-level technicians within the diverse industries that NDT serves. GBCC's NDT courses are developed using the American Society for Nondestructive Testing, Inc. (ASNT) and National Aerospace Standard (NAS) guide
...Read More.
New "4-in-1" Multi-DUT Automated Calibration System Supports up to Four Accelerometers in a Single Protocol
Posted:

2019-12-2
Cleveland, Ohio, USA – MB Dynamics, Inc. (www.mbdynamics.com), field-proven industry experts in the design, manufacture and supply of vibration test systems and equipment, including buzz, squeak and rattle (BSR), steering, and suspension component test systems; modal exciters and amplifiers; automated calibration systems; dynamic controllers; transducer calibration systems; and test engineering services, today announced the global market launch of its "4-in-1" multi device-under-test (DUT) automated acceler
...Read More.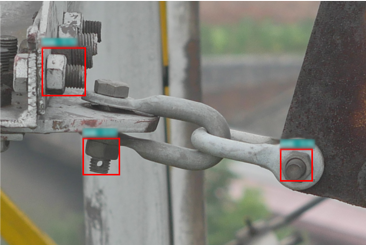 Terra Drone Launches UAV AI-based Solution for Power Asset Inspection
Posted:

2019-12-1
Terra Drone Corporation, the world's largest provider of industrial drone solutions, has launched a new UAV and AI-based solution set for the maintenance of power transmission and distribution equipment. The solution was developed based on the market gaps identified after inspecting over 90,000 km of power lines by BVLOS throughout the world. Acquired data is automatically processed and analyzed by artificial intelligence algorithms which are trained to detect crossovers at the bottom of transmission lin
...Read More.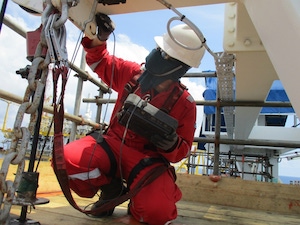 Non-Destructive Testing in Construction
Posted:

2019-12-1
Within the construction industry, nondestructive testing (NDT) technology plays an important role in ensuring that all materials and joining processes used during the fabrication and erection phases are of the highest quality. The applications of NDT technology within the construction industry are vast, ranging from building diagnoses to the testing of concrete structures. Completely vs. Partially Destructive Testing Immediately after concrete has hardened, it is crucial for construction
...Read More.
Optical Coherence Tomography (OCT) produces a better weld
Posted:

2019-12-1
Better-quality welds, reduced cost per part, and shorter cycle times are industrial goals that can be achieved by using highly focused laser light. Precise and reliable dynamic sensing technology is required to operate the automated processing laser without direct human manipulation to accomplish safety requirements. Today, optical coherence tomography (OCT) has gained acceptance as a measurement technique with high precision and reproducibility. OCT as applied to laser welding has already made
...Read More.
Next 10 >>>
Displaying 101 through 110 of 200

More Newss: 1 | 2 | 3 | 4 | 5 | 6 | 7 | 8 | 9 | 10 | 11 | 12 | 13 | 14 | 15 | 16 | 17 | 18 | 19 | 20