NDT News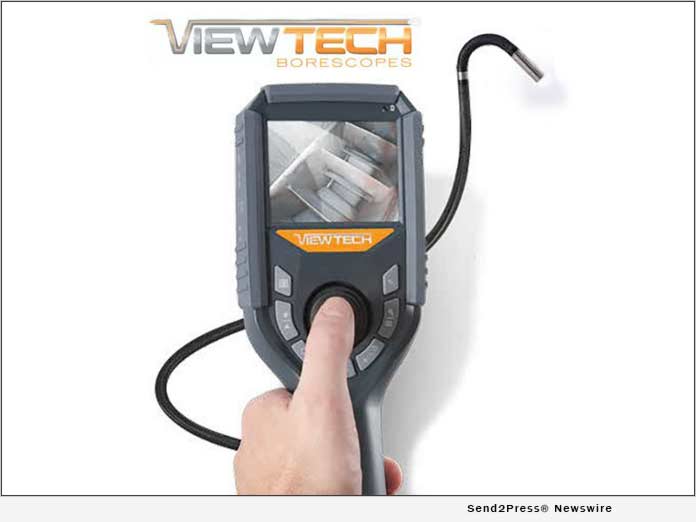 ViewTech Announces New VJ-3 Video Borescope Users
Posted:

2020-9-10
ViewTech Borescopes continues to be the recommended and preferred nondestructive testing (NDT) visual inspection tool utilized across North America with their VJ-3 video borescope. With thousands of users relying on their VJ-3 to improve maintenance, inspection and repair processes, two of ViewTech's newest clients include a semiconductor company and a marine transportation company. One of the world's largest semiconductor companies is utilizing their technology to advance industrial IoT (IIoT) throughou
...Read More.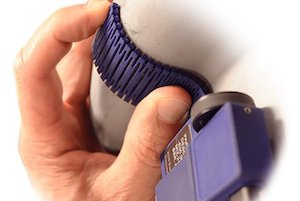 The Use of NDT for Surface Defects
Posted:

2020-9-10
Nondestructive testing (NDT) for surface defects requires solutions that can effectively probe complex surfaces that are rough or include tight corners. Therefore, technicians need a surface-oriented approach—such as eddy current array (ECA)—that can easily overcome the challenges of unconventional contours. However, ECA technology alone is not enough to get the job done. Technicians also need quality instruments and probes that can enhance array capabilities. With efficient equipment, analysts ca
...Read More.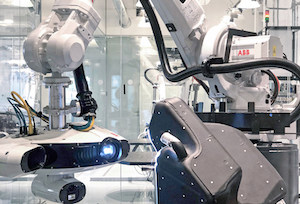 ABB Says New 3D Inspection Robot Ten Times Faster
Posted:

2020-9-10
ABB has unveiled a new 3D inspection robot cell which it claims makes quality control testing "10 times faster". The industrial automation giant says its 3D quality inspection (3DQI) robot cell is "capable of detecting defects of less than half the width of a human hair and imperceptible to the naked eye". It adds that the cell will "dramatically accelerate production by providing fast, accurate testing to make metrology easier and less time consuming". Scalable quality inspection cell accele
...Read More.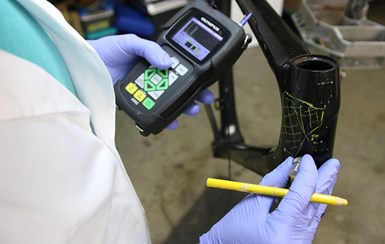 Using Nondestructive Testing to Inspect Carbon Fiber Bicycles
Posted:

2020-9-10
An undetected crack in a carbon fiber bicycle frame or component could present a large catastrophic liability to a cyclist, leading to potential injuries. Despite this, according to carbon fiber inspection and specialty repair shop Ruckus Composites (Portland, Ore., U.S.), a carbon fiber bicycle frame is one of the best bike investments a cyclist can make, due to the light weight, comfortable design, long life and repairability of carbon fiber bicycles. Ruckus Composites has evaluated more than 13,
...Read More.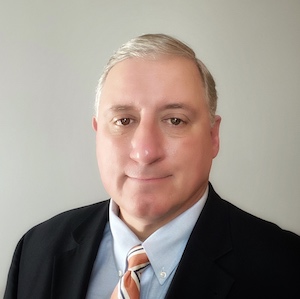 Carestream NDT Executive Honored by British Institute of Non-Destructive Testing
Posted:

2020-9-9
Marty Graen to Receive 2019 Anne Birt Award for Contributions to Commercial Imaging ROCHESTER, N.Y., Sept. 9 — Carestream NDT's Marty Graen will be honored with the British Institute of Non-Destructive Testing's Anne Birt Award for 2019 on September 16. The annual award recognizes contributions to technology innovation, technology transfer or technology strategy in the field of non-destructive testing (NDT). Mr. Graen, Global General Manager for Carestream NDT, will be acknowledged for his ongoing con
...Read More.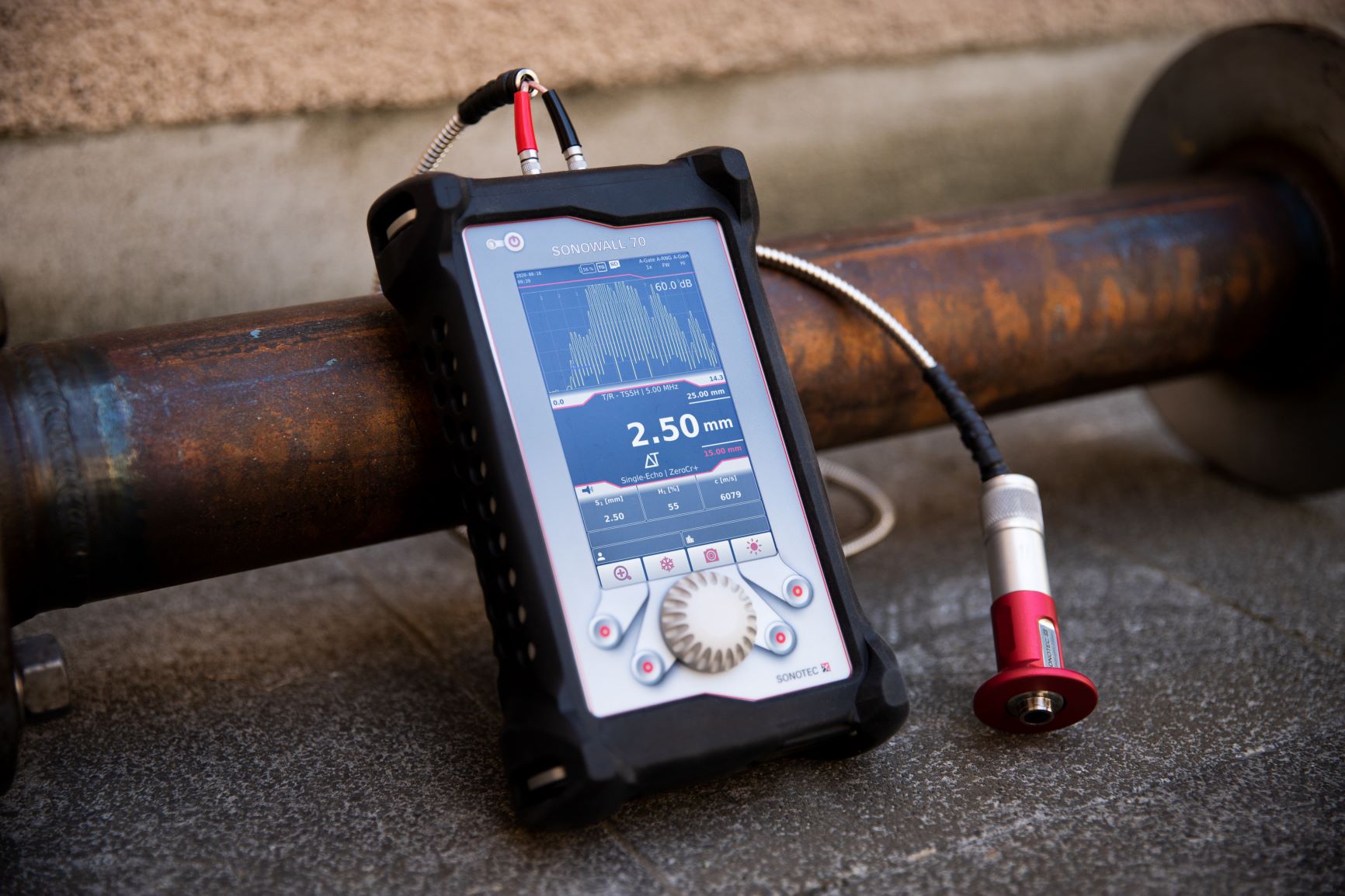 Sonotec Introduces High Temperature Thickness Gauge Kit
Posted:

2020-9-8
SONOTEC® GmbH launches new kit for high temperature corrosion tests A large number of ultrasonic wall thickness measurements are performed on hot test objects. This includes especially hot pipes in oil, gas and chemical industrial plants. The SONOWALL 70 High Temperature Corrosion Kit enables manual high temperature corrosion inspections during plant operation up to 550°C. By using the complete kit, plant availability and productivity can be improved significantly. The kit consists of a high temperat
...Read More.
Rosen Group Experience Applied to Hydrogen Pipelines
Posted:

2020-9-3
With more than 30 years of experience in pipeline integrity management, the ROSEN Group is investing in a new challenge to support operators in the transition towards a low-carbon future. The company has been developing a holistic approach for managing the integrity of hydrogen pipelines. This approach can be applied to the conversion of existing natural gas pipeline grids to hydrogen, or used to new build networks. Hydrogen is a reliable and efficient energy source that will contribute to the increasing
...Read More.
Sensuron's Low-Cost Platform Revolutionizes Structural Health Monitoring
Posted:

2020-8-31
Sensuron announced today the release of Strain Sense, its new low-cost distributed strain sensing platform. Building on the success of its high-end fiber optic sensing product line, Sensuron is now bringing to market a new and unique product that allows users to simultaneously measure strain across thousands of sensing points at an affordable price. "Many customers love the capabilities of our multi-channel and high-speed interrogators but price has remained an impediment for widespread adoption of our
...Read More.
Aircraft Doctors: Non-Destructive Testing Keeps Crews Safe
Posted:

2020-8-31
When we're sick we go to the doctor for a diagnosis but where do aircraft go for unseen issues? Aircraft at Robins Air Force Base, Georgia go to the 558th Aircraft Maintenance Squadron non-destructive inspection office with the 402nd Maintenance Group for their diagnosis. "Each aircraft arriving to Robins Air Force Base for depot level maintenance is in-processed to the base and receives a package describing the type of work to be completed on that aircraft," said Vincent Jernigan, 558th Air Maintenance
...Read More.
Test Equipment Distributors Appoints New Sales Representative
Posted:

2020-8-31
Test Equipment Distributors LLC, located in Troy, Michigan, has appointed Tony Sansavera as a sales representative for the NDT equipment and services division serving the Michigan, Ohio, western Pennsylvania, western New York, and West Virginia territories. Sansavera has almost 40 years of NDT experience and previously served as a business unit manager at X-R-I Testing, a division of Applus+ NDT. He also served as an NDT inspector with the U.S. Air Force. Mr. Sansavera's NDT certifications include Level
...Read More.
Next 10 >>>
Displaying 101 through 110 of 200

More Newss: 1 | 2 | 3 | 4 | 5 | 6 | 7 | 8 | 9 | 10 | 11 | 12 | 13 | 14 | 15 | 16 | 17 | 18 | 19 | 20