NDT News

Kitov.ai CAD2SCAN Simplifies Robotic Visual Inspection
Posted:

2022-8-29
Israel-based smart visual inspection company Kitov.ai has significantly simplified the setup of robotic vision inspection systems with CAD2SCAN, a CAD-based automated inspection planning tool. CAD2SCAN is the latest feature of the Kitov Smart Planner. By combining CAD2SCAN with Kitov's Smart Visual Inspection and Review Station, customers can automate inspection solutions that are too difficult and time-consuming to manually program and deploy. "CAD2SCAN represents a leap forward in the planning of vi
...Read More.

AI Evaluation of Ultrasonic Test Data Successfully Completed
Posted:

2022-8-29
Trueflaw (Finland) and EPRI (USA) used artificial intelligence (AI) to evaluate inspection data at a U.S. nuclear power plant. As part of the first of its kind field trial, the ultrasonic inspection data from non-destructive evaluation (NDE) of pressure vessel head penetrations was evaluated using AI developed by Trueflaw. Critical components in power plants are inspected during scheduled outages using various non-destructive techniques, including ultrasonic testing. Inspections are used to detect any po
...Read More.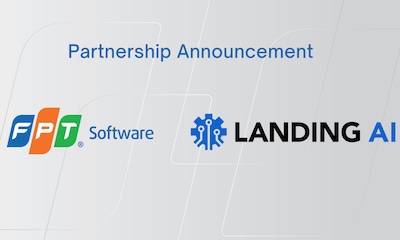 FPT Software and Landing AI Team Up for Visual Inspection
Posted:

2022-8-29
Vietnam's leading IT firm, FPT Software, has recently entered a strategic partnership with Silicon Valley AI and machine vision leader Landing AI. Both companies will tap into their Artificial Intelligence (AI) expertise, deploy end-to-end visual inspection solutions, and promote the adoption of computer vision across industries. FPT Software will promote Landing AI's flagship product, LandingLens™, an enterprise Machine Learning Model Operationalization Management (MLOps) platform that builds, iterates,
...Read More.
SWIR, UV and Polarization cameras
Posted:

2022-8-29
For many industrial inspection tasks, wavelengths outside of visible light are more meaningful than the light spectrum perceivable by humans. For such applications, SVS-Vistek offers new powerful SWIR and UV industrial cameras as well as polarization cameras. The human eye can detect light with wavelengths of about 400 to 750 nanometers. For many years, industrial image processing systems focused almost exclusively on this visible range. Due to the increasing performance of sensors in the short wav
...Read More.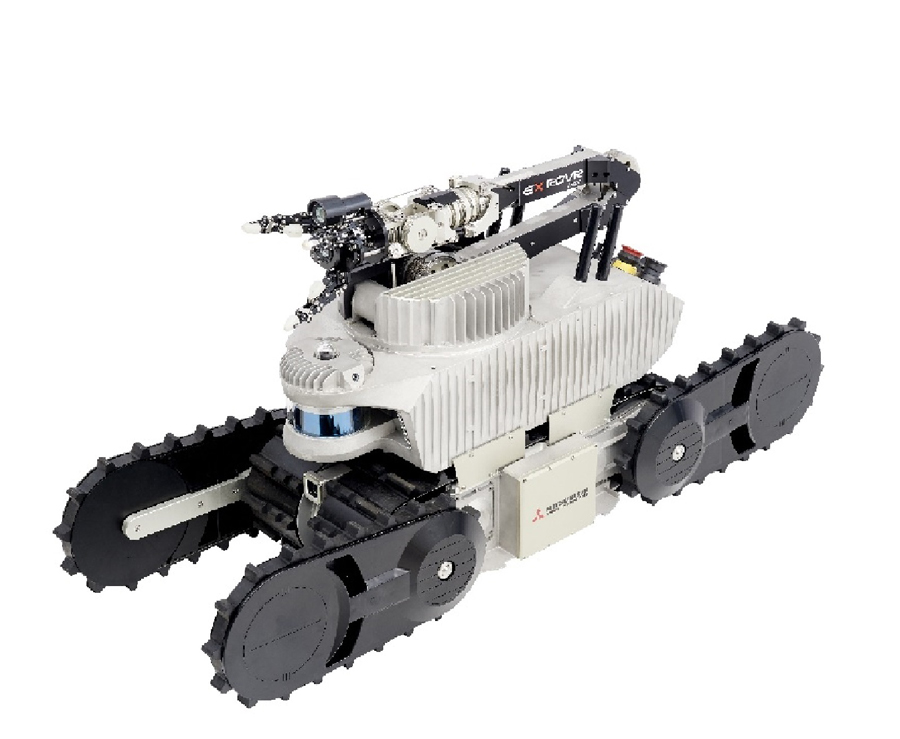 Yokogawa and Mitsubishi Heavy Industries to Undertake AI-enabled Robot System Project
Posted:

2022-8-29
Yokogawa Electric Corporation and Mitsubishi Heavy Industries, Ltd (MHI) announce that they have been selected by the Nippon Foundation, a private, non-profit grant-making organization, to undertake a project as part of the Nippon Foundation - DeepStar(Note1) Joint Research and Development Program for the promotion of decarbonization in the field of offshore oil and natural gas. The project is scheduled to commence on June 1. The aim of this project is to develop an automatic inspection system that utili
...Read More.
Automated Gauging is IMTS 2022 Highlight
Posted:

2022-8-29
New Scale Robotics will highlight its Q-Span® Automated Gauging System at the International Manufacturing Technology Show (IMTS 2022) Sept. 12-17 in Chicago. Continuous live demonstrations in the booth will show this flexible robotic workstation measuring parts and collecting the data using three common gauges. A Monday morning conference session will help QC teams explore how to get started and what benefits to expect from gauging automation. Booth Demos: Automating Micrometer, Caliper and Bore G
...Read More.
Sonyks™, A Guided User Experience
Posted:

2022-8-24
In this article I share my first experience with the guided wave testing (GWT) instrument, Sonyks™. It must have been around 2008 when I first discovered GWT in the field of non-destructive testing (NDT), and I was quite intimidated by the complexity the subject was showing firsthand. As an experienced ultrasonic testing (UT) operator from the '90s, I had trouble understanding parts of the physics, particularly the behaviour of the different waveforms, as guided wave testing does not really compare
...Read More.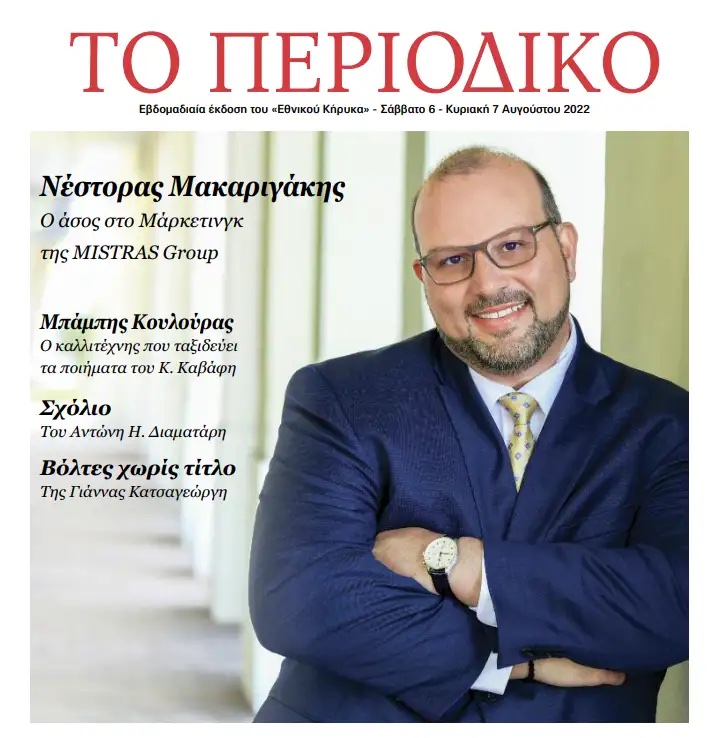 Nestor Makarigakis: The MISTRAS Group's Marketing Wizard
Posted:

2022-8-21
Back in 1990, at the age of 10, his father volunteered him to create 100 posters with the slogan "Macedonia is Greek" and "Never Forget Cyprus 1974" for the massive rally held in Washington, DC. By the age of 11, he started making replicas of emblems from the Batman movie and sold them to children in his neighborhood. Today, Nestor Makarigakis, who started off as a talented artist during childhood has turned into a real-life entrepreneurial superhero, serving as the executive director and vice-president of
...Read More.

MISTRAS OneSuite™ Sees Early Gains
Posted:

2022-8-21
MISTRAS OneSuite™, the first-ever asset protection software ecosystem recently released by MISTRAS Group, Inc. (NYSE: MG) — a leading "one source" multinational provider of integrated technology-enabled asset protection solutions — is continuing to digitally transform asset protection, driven by early gains in customer adoption. OneSuite™ has now been implemented for nearly 40 customers at over 100 unique customer sites, with over 800 individual subscriptions since its inception in January 2021. The ecos
...Read More.
Donecle has acquired Dronétix to Extend Automated Aircraft Inspection
Posted:

2022-8-21
Donecle, the leading company in drone-based automated aircraft inspection, acquired Dronétix Technologie on April 20th to further expand the scope of its robotic inspections for airlines & MROs. Dronétix is a French company that has been developing an autonomous mapping drone for industrial assets since 2018. The technology enables automatic data capture and 3D reconstruction of small assets such as aircraft engines or landing gear. The solution is easy to deploy, with no need for a prior model of the ob
...Read More.
Next 10 >>>
Displaying 141 through 150 of 200

More Newss: 1 | 2 | 3 | 4 | 5 | 6 | 7 | 8 | 9 | 10 | 11 | 12 | 13 | 14 | 15 | 16 | 17 | 18 | 19 | 20