NDT News

ViewTech Announces VJ-3 for Nuclear, Piping, and More
Posted:

2021-3-1
As a new year begins, many organizations start by evaluating their inspection processes and procedures. With each industry adhering to their remote visual inspection (RVI) guidelines and nondestructive testing (NDT) methods, ViewTech Borescopes VJ-3 articulating video borescope caught the attention of engineers working for a nuclear power facility and a dairy industry pioneer. A nuclear fuel fabrication facility required a change in video borescope inspection tools used to visually examine the internal c
...Read More.
Apellix™ Launches Field Services Company Featuring Aerial Robotics
Posted:

2021-2-25
Apellix, protecting the world's built and industrial environments through technology, is proud to announce it is launching APELLIX NDT, a non-destructive testing field services company. Apellix NDT will operate using the Apellix Opus X4 NDT systems. Through its field services company, Apellix is now conducting projects focusing on ultrasonic (UT) inspections of above-ground storage tanks and vessels. UT is a volumetric method that uses sound waves emitted into material to measure, for example, wall thick
...Read More.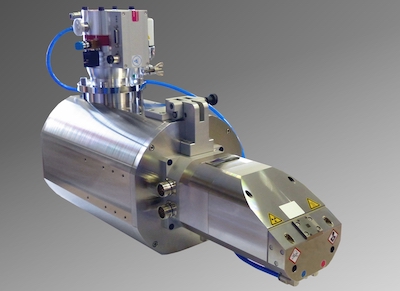 X-RAY WorX Introduces 500W Microfocus CT Tube
Posted:

2021-2-22
X-RAY WorX is improving the flexibility of its microfocus reflection tubes to support increasing requirements for fast computed tomography in several industries. With an optimized target design and the internal cooling, the new product line CT Plus allows continuous scanning at highest power and voltages up to 300 kV. The new open microfocus tubes cover a significantly wider range of operational setting than comparable products. The achievable focal spot sizes between 10 and 450 microns are automaticall
...Read More.
Conco Expands NDT Team and Capabilities
Posted:

2021-2-19
Conco Services LLC, with its headquarters in Pittsburgh, Pennsylvania and offices in LaPorte, Texas, Gonzales, Louisiana and Antioch, California, has seen increased demand for nondestructive testing services in the US industrial sector due to the time and cost savings customers have experienced from using Conco as the same contractor for cleaning and testing heat exchangers. To better serve existing and potential customers, Conco has drastically expanded its testing capabilities and team. Conco is excit
...Read More.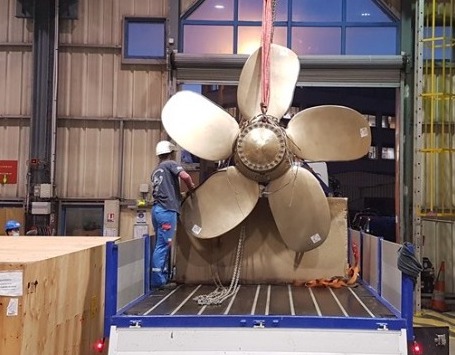 Largest Metal 3D-Printed Propeller Certified by Bureau Veritas
Posted:

2021-2-19
A new generation of technology holds the promise of revolutionizing some of the most traditional elements of the shipping industry. Recently, the classification society Bureau Veritas (BV), responsible for testing and inspection, certified a new-generation 3D printed propeller. The propeller, which was manufactured by the Naval Group achieved several significant milestones, including becoming the largest metal 3D-printed propeller ever manufactured. It was also the first one made using additive ma
...Read More.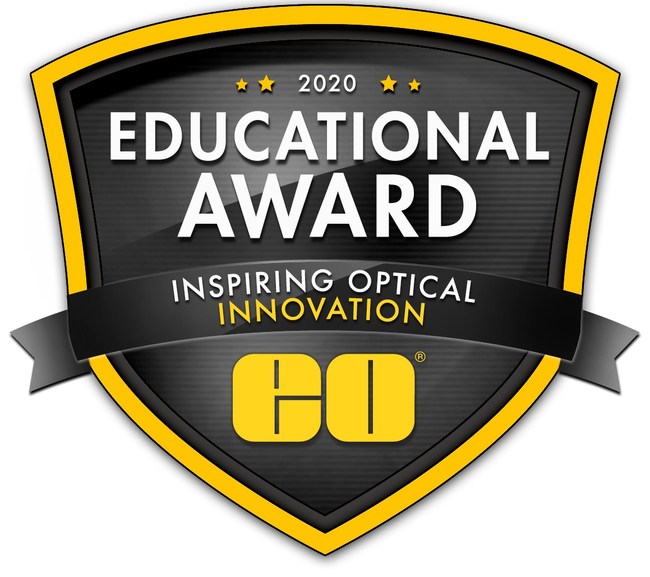 Edmund Optics Announces 2020 Educational Award
Posted:

2021-2-19
Edmund Optics® (EO), the premier provider of optical and imaging components, announces the recipients of its 2020 Educational Award program. This award is given in recognition of outstanding undergraduate and graduate optics research in science, technology, engineering, and mathematics programs at non-profit colleges and universities worldwide. $45,000 USD in EO products will be awarded to the Gold, Silver, and Bronze winners in the Americas and Europe to support their research. The remaining twenty-fou
...Read More.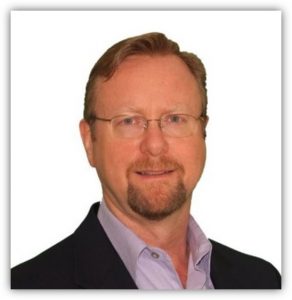 Zetec Names Dave Whitley to Replace Retiring Wayne Wilkinson as President
Posted:

2021-2-19
Zetec Inc., a global leader in nondestructive testing (NDT), today named Dave Whitley president, effective Feb. 1, 2021. He replaces Wayne Wilkinson, who is retiring in March. Whitley brings extensive executive, management, strategic and omni-channel distribution experience across several industries. He joins Zetec from True Brands, a global wholesale distributor of beverage and barware products. As president and chief executive officer, Whitley was responsible for the strategic direction, business devel
...Read More.

LMI Technologies Acquires Inspection AI Company FringeAI
Posted:

2021-2-19
LMI Technologies (LMI), the global leader in 3D inline scanning and inspection, is pleased to announce the acquisition of FringeAI, an innovative AI and IIoT/5G inspection company based in Boston, Massachusetts. The company delivers a software suite that leverages integrated deep learning, dedicated edge devices, and IIoT/5G connected cloud services, to deliver AI-based solutions across many markets. The company will be integrated into the LMI group of companies with FringeAI forming a new AI Solutions grou
...Read More.
Livestreaming Drones for the Future of Site Inspections
Posted:

2021-2-19
As an essential part of industrial operations, site inspections need timely, inexpensive, and accurate methods to keep businesses up and running. And while drones are fast becoming a popular means to support this, their limited capabilities point to the need for a better solution. That's why Telia and our own Ericsson ONE are rolling out the first livestreaming drone service in Sweden. But why is this solution needed? Today's drone capabilities for industrial site inspection are noticeably limited. When
...Read More.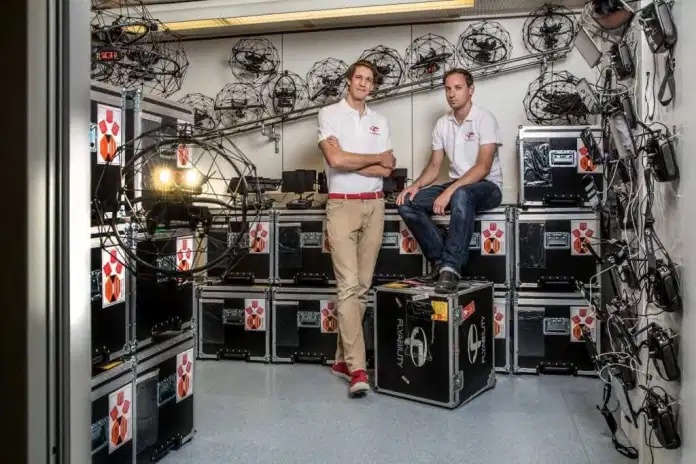 Flyability and MFE Announce Webinar Series on Drone Inspection
Posted:

2021-2-19
Webinars in the series will highlight the benefits of drones for both indoor and outdoor inspections, whether to insource or outsource your drone program, how to manage your drone data, and more. January 28, 2021 – Flyability is partnering with MFE Enterprises, Inc. to offer a series of six webinars focused on drone inspections in both indoor and outdoor scenarios. 2021 is the year of drone inspections. Drones are no longer a novel idea in industrial inspection scenarios—they're now a proven tool to h
...Read More.
Next 10 >>>
Displaying 141 through 150 of 200

More Newss: 1 | 2 | 3 | 4 | 5 | 6 | 7 | 8 | 9 | 10 | 11 | 12 | 13 | 14 | 15 | 16 | 17 | 18 | 19 | 20