NDT News
AMRC Sheffield Develops Optical Scanner for Inspection of Composites
Posted:

2018-7-23
A 3D optical scanner upgraded for the automated inspection of composites is being put through its paces at the University of Sheffield Advanced Manufacturing Research Centre (AMRC) to see how it can improve shop floor productivity for the automotive and aerospace industries. The Hexagon Blaze 600A uses three high-resolution cameras to capture digital imagery to generate 3D models of measured parts. Its enhanced projection technology means it can be used to scan shiny, black and composite materials withou
...Read More.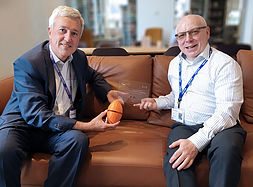 Ploughshare Innovations to License X-Ray Tech to Axi-Tek
Posted:

2018-7-23
Ploughshare Innovations has agreed a license deal with Axi-Tek Ltd for a novel x-ray technology which will be used to develop the next generation of safe and rapid inspection equipment. Developed by the Defence, Science and Technology Laboratory (Dstl), the new technology produces higher resolution images while simplifying product design. The first product to take advantage of the new technology will be the Axi-Tek CSI-100 which will make the inspection of aircraft components quicker and easier due to
...Read More.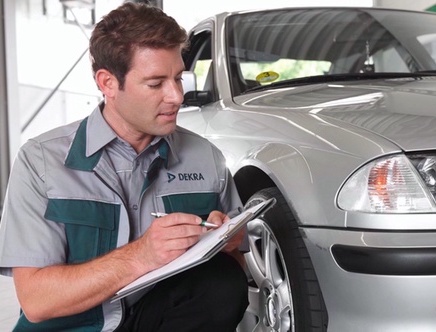 DEKRA Expands Benelux Coverage with Acquisition of Industrial Safety Group
Posted:

2018-7-23
International expert organization DEKRA is expanding its industrial portfolio in the Benelux countries. DEKRA is acquiring the Industrial Safety Group headquartered in Hoogvliet, Rotterdam. The consulting company specializes in safety coordination, occupational health and safety advisory and support in all industries. The Industrial Safety Group, which comprises the companies Arbo Support and Industrial Safety Belgium, operates in the Netherlands, Belgium and Germany. The company is an industry leader
...Read More.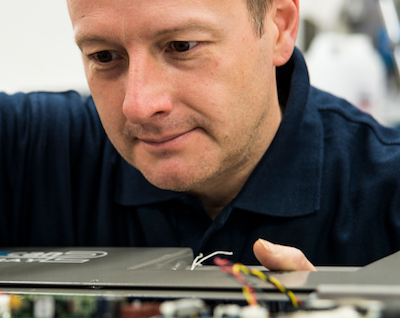 Image Scan to Acquire Todd Research
Posted:

2018-7-23
Image Scan (AIM:IGE), the specialist supplier of X-ray screening systems to the security and industrial inspection markets has announced that, subject to the approval of its shareholders at a General Meeting on 7th August, it will acquire Todd Research Limited, a UK based designer, manufacturer and supplier of X-ray scanners, across a diverse range of public and private market channels. The seller is Supply 999 Holdings Ltd. Image Scan is familiar with Todd Research's products and, under a distribution a
...Read More.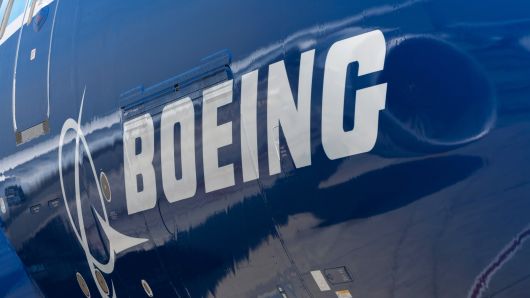 Boeing and SparkCognition Team Up for AI
Posted:

2018-7-23
Boeing has announced it is collaborating with artificial intelligence (AI) technology leader, SparkCognition, to deliver unmanned aircraft system traffic management (UTM) solutions. Boeing and SparkCognition will use artificial intelligence and blockchain technologies to track unmanned air vehicles in flight and allocate traffic corridors and routes to ensure safe, secure transportation. Through the collaboration, they will also provide a standardized programming interface to support package delivery, in
...Read More.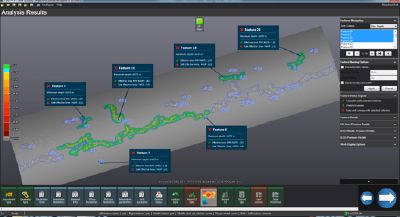 Creaform and Olympus Partner with Pipecheck Software for Corrosion Monitoring
Posted:

2018-7-23
Routine corrosion monitoring in pipelines just got easier. Olympus now offers Pipecheck™ Analyze software from Creaform®, a solution that provides advanced tools for corrosion monitoring. Using phased array data from an OmniScan® flaw detector, the software enables you to gain an accurate, realistic evaluation of your pipeline's integrity. 1. Get More Data More data can lead to greater confidence in your pipeline assessment. Having the true wall thickness data from your flaw detector is good, but the in
...Read More.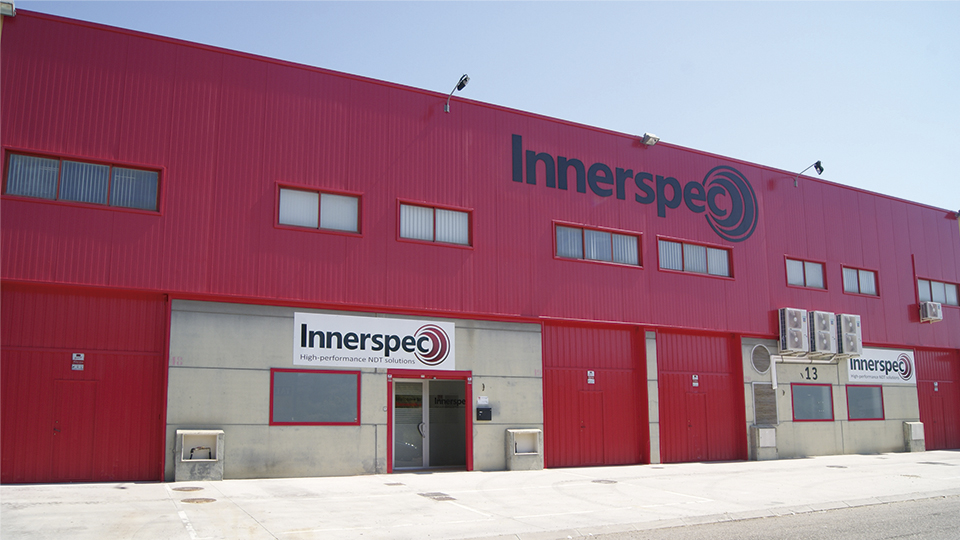 New Inspection Services in Madrid, Spain
Posted:

2018-7-20
After five years of rapid and continuous expansion, we are happy to announce that Innerspec Technologies Europe has moved to a new facility in Madrid (Spain). The new office is located in Loeches (Madrid), conveniently located 20 minutes from Madrid-Barajas airport and 30 minutes from downtown Madrid by car. Have a look at our new office at https://youtu.be/iAtt8crQI_k The new office has more than 1,100 sqm of combined shop and office space, and includes a dedicated classroom and hands-on training area
...Read More.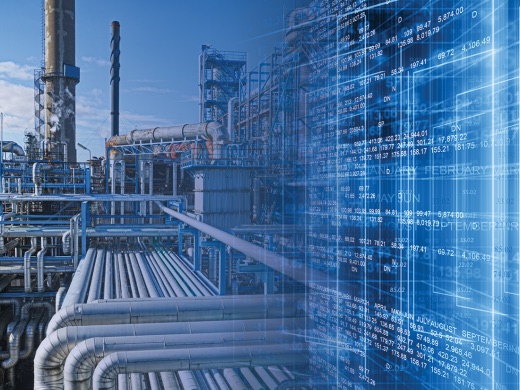 SGS and Baker Hughes Launch Cooperation on Predictive Corrosion Management
Posted:

2018-7-16
SGS and Baker Hughes, a GE company (NYSE: BHGE), announced today a Strategic Alliance Agreement (SAA) for the joint deployment and commercialization of BHGE's real-time software and sensor-based Predictive Corrosion Management (PCM) solution. Leveraging the capability of the Industrial Internet of Things (IIoT), PCM will enable asset owners to increase their ability to monitor their facilities, and detect and predict corrosion issues using real-time data powered by BHGE's ultrasonic sensing technology and a
...Read More.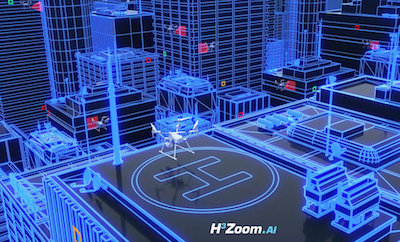 Next Generation Facade Inspection with AI
Posted:

2018-7-16
H3 Dynamics Holdings announces the start of H3 Zoom.AI,a new cloud-based and artificial intelligence enabled services platform that connects with camera drones to offer a safer, faster, and more accurate alternative to dangerous, difficult to reach, or mass-scale maintenance inspection activities around the world, improving worker safety, reducing downtimes and improving productivity. With a first focus on Smart Cities, H3 Zoom is launching Façade Inspector (video), a visual inspection tool that leverag
...Read More.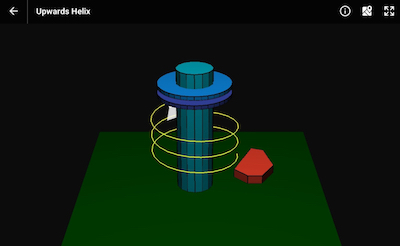 Drone Harmony Helps Automate UAV Cell Tower Inspection
Posted:

2018-7-16
Drone Harmony's Cell Tower Inspection is the first application designed solely for the task of capturing data at cell sites with a drone. In a nutshell, Drone Harmony has made it as easy as possible for the pilot to obtain the quality data that is needed for this task. The flight plans in Drone Harmony are generated automatically and are tailored to a rough 3D model of the inspected tower. The model can be either imported, or easily constructed in the application using a simple wizard. Obstacles can a
...Read More.
Next 10 >>>
Displaying 141 through 150 of 200

More Newss: 1 | 2 | 3 | 4 | 5 | 6 | 7 | 8 | 9 | 10 | 11 | 12 | 13 | 14 | 15 | 16 | 17 | 18 | 19 | 20