NDT News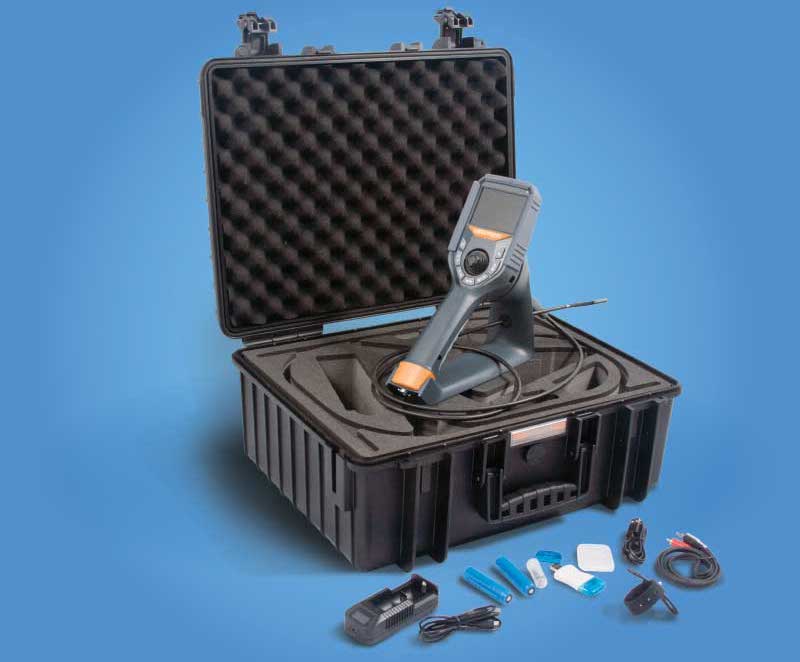 Viewtech Borescopes Announces VJ-3 2.2mm Mechanical Articulating Video Borescope
Posted:

2020-7-18
As inspection areas decrease in size, ViewTech Borescopes insertion tube diameters must follow suit. The VJ-3 2.2-millimeter is the newest and smallest diameter inspection tool available from the industry-leading video borescope professionals at ViewTech. The VJ-3 2.2mm is utilized during many different types of inspection processes, including metal castings, small-scale components, circuitry and more ensuring that every part is up to spec. The VJ-3 2.2mm video borescope is available with an ultra-thin 2
...Read More.
Boston Dynamics Brings Game Changing Robot to Market
Posted:

2020-7-18
Boston Dynamics, the global leader in mobile robotics, today debuted sales for Spot, the agile robot that climbs stairs and traverses rough terrain with ease. This launch marks the first time that businesses can purchase a Boston Dynamics robot, and represents Boston Dynamics' first online sales offering. Spot is designed to go where other robots can't go and to perform a broad number of tasks. The robot can be reconfigured for various use cases to increase efficiency and greatly reduce safety risks in t
...Read More.

Neurala Announces VIA Software For Quality Inspection in Manufacturing
Posted:

2020-7-18
Today, vision AI software company Neurala announced its VIA (Vision Inspection Automation) software: an integrated solution to help manufacturers ensure quality inspection on the production line while scaling to meet product demands. "Historically, AI has been too expensive or complex to deploy at scale in a manufacturing environment. As the world approaches a new normal, manufacturers are facing irregular patterns in consumer demands, and heightened pressures on machine utilization, production efficienc
...Read More.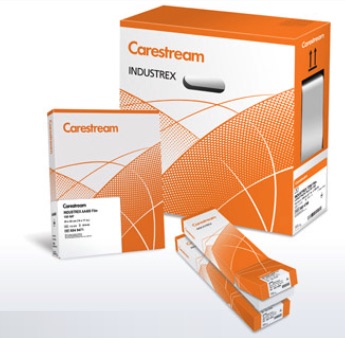 Carestream Non-Destructive Testing Launches New INDUSTREX Software with Sharper Image Quality
Posted:

2020-7-18
Raising the bar in non-destructive testing (NDT) technology, new Carestream NDT INDUSTREX Digital Viewing Software Version 5.2 delivers a higher level of image resolution for digital radiography, resulting in more accurate defect detection for NDT inspections. This software is an all-in-one solution that includes modules for CR, DR and data, eliminating the need to purchase costly add-on modules. It also includes upgrades over the life of users' capture devices, ensuring the latest features and functionalit
...Read More.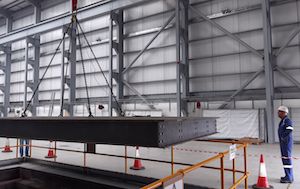 Jacobs Opens Decommissioning Solutions Center
Posted:

2020-7-17
New facility using new and adapted technologies for nuclear decommissioning to support collaborative working with our clients and supply chain. Jacobs has opened a new Engineering and Technology Center in West Cumbria, U.K. to increase its capability to deliver innovative solutions to major decommissioning challenges. The 1,320 m˛ high-bay facility in Egremont, one mile from the Sellafield nuclear site, will service a growing demand for engineering development expertise to design, build and test new t
...Read More.
Sarcos Robotics names MFE an Official Rental and Resale Partner
Posted:

2020-7-14
The Guardian® S Robot Is A Low-Profile, All-Terrain Multi-Sensor Inspection Tool Operated Through Remote Communication Salt Lake City and Houston — July 14, 2020 — Sarcos Robotics and MFE Rentals today announced a partnership giving MFE Rentals customers premier access to the innovative, award-winning Guardian® S robotic crawler system, a compact, multi-purpose remote visual inspection tool designed to traverse challenging terrain while maintaining real-time two-way video, voice and data communication.
...Read More.
Inspecting Long Seam Welds Efficiently and Easily Using the AxSEAM™ Scanner
Posted:

2020-7-10
Typical Challenges of Long Seam Weld Inspection Inspecting a long seam—or axial—weld is challenging both acoustically and mechanically. From an acoustic standpoint, the tube geometry tends to defocalize the ultrasonic beam, reducing the potential imaging resolution. Long seam welds forged using the electrical resistance welding (ERW) manufacturing method are prone to difficult-to-detect defects such as vertical or hook cracks. An acquisition instrument, such as the OmniScan™ X3 flaw detector, that has to
...Read More.
Cowley to Provide Accelerated NDT Training in Texas
Posted:

2020-7-10
Dr. Tina Grillot, Cowley College associate vice president for workforce and community education, recently announced that Cowley College has been contracted by Wichita State University's FirePoint Innovations Center to provide accelerated nondestructive testing (NDT) training at the Corpus Christi Army Depot in Texas. FirePoint, a partnership between Wichita State and the U.S. Army Combat Capabilities Development Command, Aviation and Missile Center (CCDC AvMC), was commissioned to assist in the Moderniza
...Read More.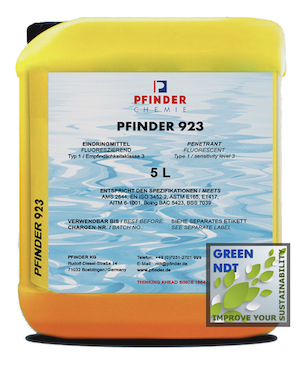 Baugh and Weedon Delivers AMS2644 Approved PFinder 923 Penetrant
Posted:

2020-7-9
We are pleased to confirm that our partners at PFINDER NDT have now gained AMS 2644 approval for Pfinder 923 fluorescent water washable penetrant. Pfinder 923 is now listed in the QPL-SAE-AMS-2644 and is being used especially for aviation components. As ever the GREEN NDT properties of PFINDER's products are multiple and the indications are bright and sharp with high contrast levels. End users will greatly benefit from the low viscosity, ensuring economical material consumption, whilst enhancing t
...Read More.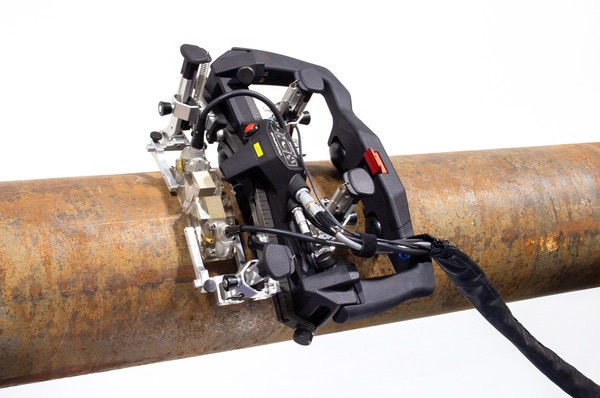 The AxSEAM™ Scanner Simplifies Longitudinal Seam Weld Inspection
Posted:

2020-7-7
WALTHAM, Mass., July 7, 2020—Using Olympus' new AxSEAM scanner, inspectors can easily set up and inspect long seam welds, enabling them to work more independently in the field. Along with the OmniScan™ X3 flaw detector, the scanner is an integral part of the company's portable phased array ultrasonic testing inspection solutions targeting longitudinal weld inspection on pipes and pressure vessels. Helping Ease Critical Infrastructure Integrity Inspection In-service oil and gas pipes that were manufact
...Read More.
Next 10 >>>
Displaying 141 through 150 of 200

More Newss: 1 | 2 | 3 | 4 | 5 | 6 | 7 | 8 | 9 | 10 | 11 | 12 | 13 | 14 | 15 | 16 | 17 | 18 | 19 | 20