NDT News

Zetec Moves to Expanded Headquarters to Serve Europe, the Middle East, Africa, and India
Posted:

2017-10-19
Zetec Inc., a global leader in non-destructive testing (NDT) solutions, has moved to an expanded headquarters in France. The move enables Zetec to better handle the regional growth the company has been experiencing, and more effectively serve customers and its distributor network in Europe, the Middle East, Africa, and India. The office, located 12 km south of Paris, consolidates Zetec executives and staff in the region, including sales, administration, and technical support, and provides space for produ
...Read More.
Fraunhofer Presents Smart Sensors for Efficient Processes
Posted:

2017-10-18
Material defects in end products can quickly result in failures in many areas of industry, and have a massive impact on the safe use of their products. This is why, in the field of quality assurance, intelligent, nondestructive sensor systems play a key role. They allow testing components and parts in a rapid and cost-efficient manner without destroying the actual product or changing its surface. Experts from the Fraunhofer IZFP in Saarbrücken will be presenting two exhibits at the Blechexpo in Stuttgart fr
...Read More.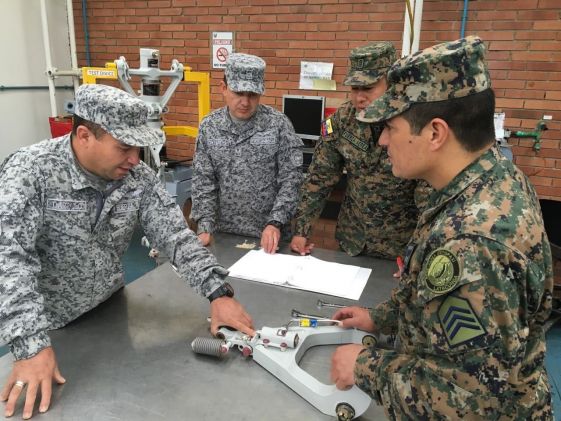 Colombian and Ecuadorean Air Forces Train in Aircraft Maintenance
Posted:

2017-10-18
The Air Maintenance Command (CAMAN, per its Spanish acronym) of the Colombian Air Force (FAC, per its Spanish acronym) exchanged knowledge and experiences with its peers in the Ecuadorean Air Force (FAE, per its Spanish acronym). The meeting was held from June 27th to August 26th at Madrid Air Base in Cundinamarca, Colombia. The training was part of the "Major Aviation Maintenance Training Course and Specialization" for Ecuador's A-29 Super Tucano landing gear. It is part of the current cooperation agree
...Read More.
NDT Classroom Online Courses Now Offered by American Welding Society
Posted:

2017-10-18
NDT Classroom, Inc., the premier online training company for nondestructive testing (NDT), today announced that it has partnered with the American Welding Society (AWS) to offer online NDT classes to AWS's membership of over 73,000 professionals worldwide. This partnership stems from an effort to expand opportunities for those interested in furthering their career by adding NDT education and certifications to their skill set. With NDT Classroom's courses now being offered to members through the AWS webs
...Read More.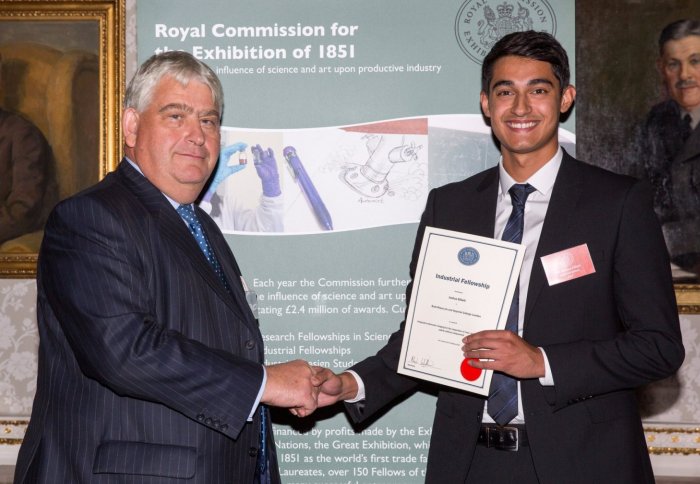 Engineering Student Receives Prince Albert Fellowships for NDT
Posted:

2017-10-18
Joshua Elliott (Non-Destructive Evaluation group) has been awarded an industrial fellowship by the Royal Commission for the Exhibition of 1851. Joshua is one of fourteen young engineers and researchers chosen to receive up to £80,000 to help commercialise their research. His work with Rolls Royce plc and Imperial College London focuses on "Super resolution ultrasonic imaging for inspection of defects on safety critical components for naval programmes". Joshua explains: "Current conventional ultrasonic
...Read More.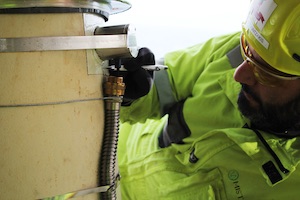 Continuous Monitoring of Risers Using Acoustic Emission
Posted:

2017-10-18
Continuous Monitoring of Offshore Flexible Riser Carcass Failure Using Acoustic Emission by Mistras ABSTRACT The increased use of dynamic riser systems on offshore installations worldwide brings with it complex integrity issues for the operators. In particular, the multi-layer PVDF type flexible risers are prone to a number of failure mechanisms, namely: (i) pressure sheath pull-out from the end termination; (ii) carcass fatigue; (iii) carcass collapse; (iv) carcass pull-out; and (v) carcass unwinding
...Read More.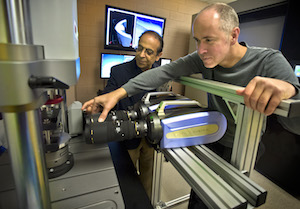 UT Arlington Receives Army Grant for Computed Tomography
Posted:

2017-10-18
A UTA aerospace engineering researcher will improve reconstruction algorithms and software techniques to produce breakthroughs in computed tomography scanning, which will lead to better recognition of manufacturing flaws and structural damage of composites. Andrew Makeev, professor in the University of Texas at Arlington's Department of Mechanical and Aerospace Engineering, received a $900,000 grant from the Army Research Lab to address the Army's need for better structural diagnostics and life assessmen
...Read More.
A4A/SAE Better Way Award Honors Composite Structure Inspection Training Program
Posted:

2017-10-18
Airlines for America (A4A), the industry trade organization for the leading U.S. airlines, and SAE International, the ultimate knowledge source for mobility engineering, jointly presented the 15th annual "Better Way Award" at the recent Nondestructive Testing (NDT) Forum to a team comprising members from Sandia National Laboratories, the Federal Aviation Administration, Delta Air Lines, NORDAM, and NDT Solutions, Inc. for furthering the science and efficacy of nondestructive testing. Recognizing the inc
...Read More.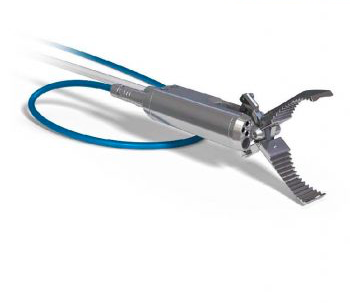 SNI to Exhibit New Video, Retrieval, and Installed UT Sensor Solutions at ASNT
Posted:

2017-10-18
On exhibit at ASNT Nashville 2017 will be all 3 of SNI's major product platforms: Installed Sensors, UT Solutions and RVI products. SNI's RVI Division will launch a unique new product called JAWS 2.0TM which is the world's first ruggedized, waterproof, motorized retrieval tool with integrated color camera and LED lighting. JAWS 2.0 is the result of over 25-years of experience in the specialized field of loose-parts retrieval tooling and knowhow. The JAWS 2.0 tool is ~1.3" (34 mm) in diameter and 7.7"
...Read More.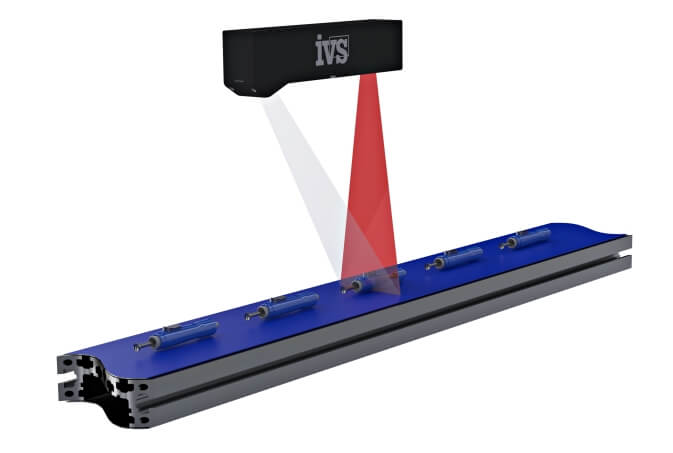 IVS Brings a New Dimension to Quality Control
Posted:

2017-10-18
IVS has launched a range of vision systems for 3D vision operations in industrial environments. This series of products offers a wide range of powerful and flexible sensors, from single point displacement units to full 3D point cloud scanners. These products are designed for reliable operation in harsh industrial surroundings ensuring longevity and low maintenance. The 3D vision systems introduced by IVS can also be used for many challenging inspection and guidance applications where traditional machine
...Read More.
Next 10 >>>
Displaying 151 through 160 of 200

More Newss: 1 | 2 | 3 | 4 | 5 | 6 | 7 | 8 | 9 | 10 | 11 | 12 | 13 | 14 | 15 | 16 | 17 | 18 | 19 | 20