NDT News

Download the PQNDT Annual Salary Survey Results
Posted:

2019-4-30
PQNDT's NDT SALARY SURVEY RESULTS ARE HERE! The results are in, click the link above to download now. Increase Wages in NDT Outpace the National Average! Unemployment in NDT is at a Historic Low! The Demand for NDT Workers Has Never Been Greater! That's the message that comes through in reading the results of the 2018 edition of PQNDT's annual NDT Salary & Benefits Survey. Employment, compensation, and benefits all increased across the board continuing a trend that has paralleled - and c
...Read More.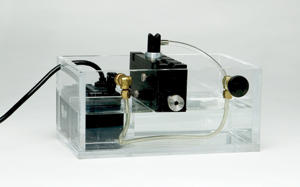 3 Tips for Accurate Small-Diameter Tubing Measurements
Posted:

2019-4-29
Small-diameter metal and plastic tubing is used in a wide variety of industrial and medical applications. Some of these tubes can be smaller than 0.125 inches (3 mm) in diameter, with very thin walls. When their applications are safety-critical, they need to meet tight manufacturing tolerances for wall thickness and concentricity. In the past, manufacturers would have to cut the samples to visually inspect the tube or measure the wall thickness using calipers. Today, there's a fast and nondestructive altern
...Read More.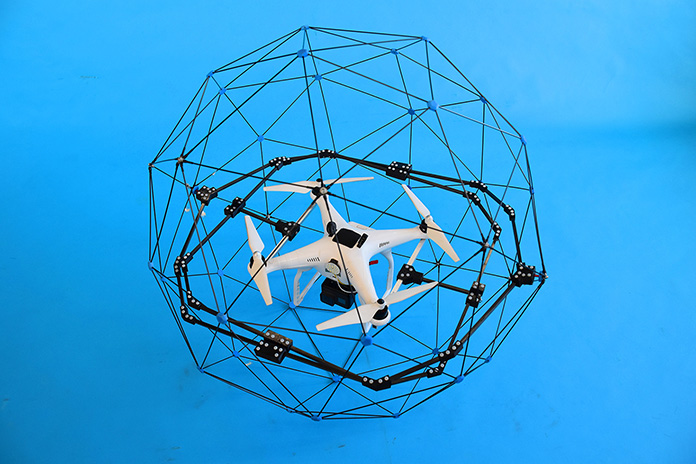 MHPS to Use Drones for Inspecting Power Plant Boilers
Posted:

2019-4-26
Mitsubishi Hitachi Power Systems, Ltd. (MHPS) is putting into practical service unmanned aerial vehicles (UAVs) to more easily and efficiently inspect the interiors of power plant boilers and other large indoor structures. Demonstration testing for manually operated drones was completed last year, and MHPS plans to begin offering the inspection service from April 2019. MHPS is also pursuing development of autonomous UAVs, together with research and development firm A.L.I. Technologies Inc. Basic technology
...Read More.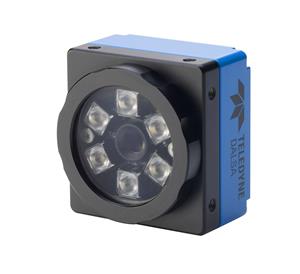 New Vision Sensor Targets Robotic Guidance
Posted:

2019-4-26
Teledyne DALSA, a Teledyne Technologies [NYE:TDY] company and global leader in machine vision technology, announced today its new low cost BOA™ Spot XL vision sensors for industrial automation and inspection. Designed for error proofing, identification, general inspection and robot guidance, BOA Spot XL vision sensors deliver the performance and capabilities to rival any product in its class. The all-in-one BOA Spot XL comes with integrated LED lighting, lens cover and easy-to-use application software,
...Read More.
Teledyne DALSA Introduces 3D Laser Profiler
Posted:

2019-4-26
Teledyne DALSA, a Teledyne Technologies company and global leader in machine vision technology, has added to its successful 1D and 2D camera portfolio by introducing its new, high-accuracy 3D laser profiler series for industrial imaging and factory automation. The Z-TrakTM LP1 series of 3D laser profilers deliver accurate and precise height measurements in an ergonomically designed compact unit, with a powerful FIR-peak detector. Z-Trak LP1 series profilers are factory-calibrated and bundled with Teledyn
...Read More.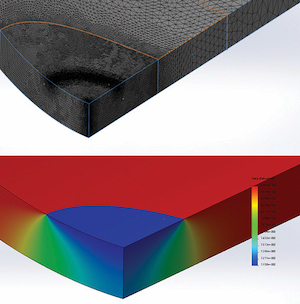 Managing Thermal Quench at Power Plants
Posted:

2019-4-26
Attemperation equipment is necessary to control steam temperatures at many power plants. However, when the equipment functions improperly or the design is flawed, thermal quenching/shock can damage piping. Proper inspections and sound engineering evaluations can identify problems, allowing corrections to be implemented before failure occurs. Most large combined cycle power plants are equipped with steam attemperation equipment to control temperatures below design limits during normal operation an
...Read More.
Librestream and Ecom Announce Wearable Cameras for Inspection
Posted:

2019-4-26
Librestream and ecom, a Pepperl+Fuchs brand, announced today at Hannover Messe the latest innovation for asset analysis and safety inspections in hazardous locations with the Onsight Cube-Ex wearable camera. Librestream and ecom worked collaboratively to design, build, and certify this unique inspection tool for industrial workers in Ex-rated environments. Using the Cube-Ex, workers on an oil rig, in a process facility, or beside an aircraft can safely inspect processes and analyze complex assets. By pai
...Read More.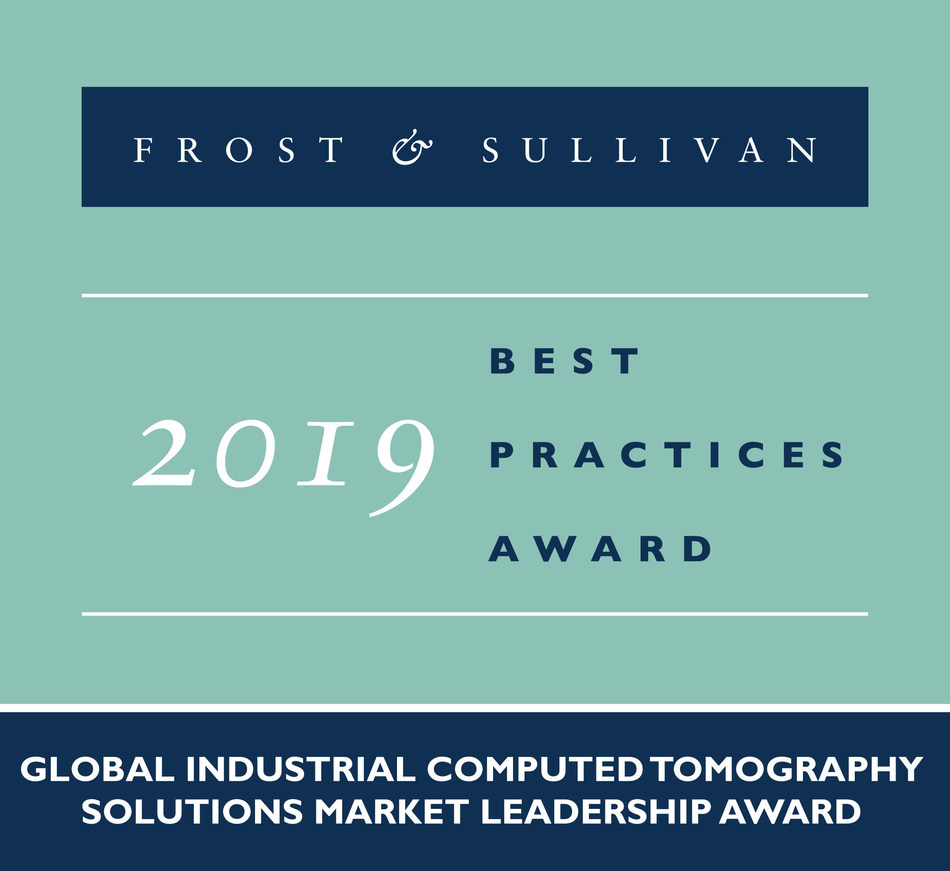 GE Inspection Technologies Recognized for Market Leadership for CT
Posted:

2019-4-26
Based on its recent analysis of the global industrial computed tomography (CT) solutions market, Frost & Sullivan recognizes GE Inspection Technologies, part of Baker Hughes, a GE company (BHGE IT), with the 2019 Market Leadership Award for capturing 22% of the market share. The company covers major industries such as electronics, automotive, oil & gas, power, additives, aerospace and aviation. BHGE IT's commitment to innovation and access to advanced technologies enable it to deliver an automated in-line C
...Read More.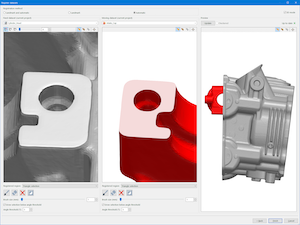 NSI and Synopsys Announce New UK Workshop
Posted:

2019-4-26
North Star Imaging (NSI) and Synopsys are running a workshop in High Wycombe, UK, on June 5th. The workshop will cover methods for going from 3D computed tomography images to simulation-ready models using Simpleware software. This collaboration represents a valuable chance to see some of the latest workshops for simulation and NDT. More information is available here: https://4nsi.com/events/nsi-and-synopsys-technical-workshop Agenda 13:30 - 13:40 Registration & Refreshments 13:40 - 14:10 Introdu
...Read More.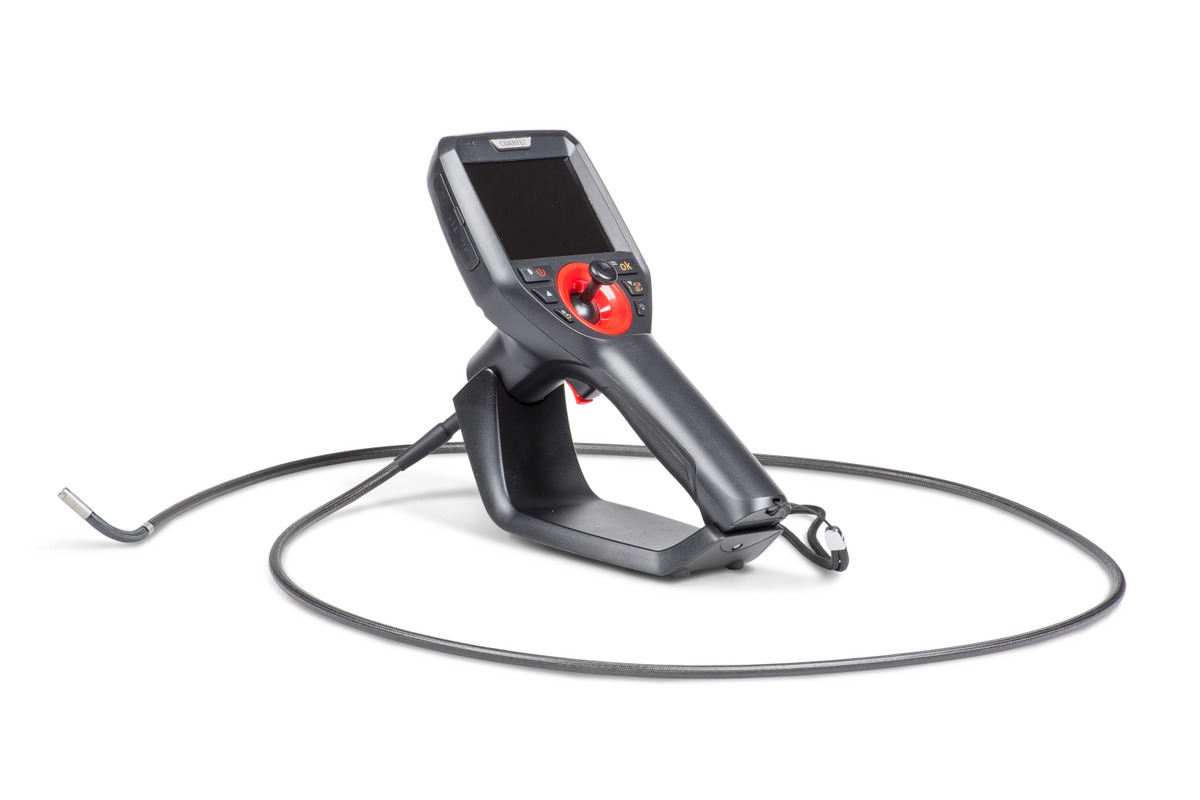 New Snake Scope VOYAGER: Versatility and Convenience Can Be Affordable
Posted:

2019-4-22
Full 4-direction articulation does not have to be expensive, and the Voyager Snake Scope, with joystick controlled articulation, is proof of this fact. Furthermore, this equally applies to the wide selection of probe lengths and diameters, as well as many other useful add-ons that come with the Voyager Snake Scope. The control unit of the scope features a pistol grip ergonomic design equipped with a joystick and control buttons. The joystick allows for 4-way, 360-degree articulation, while control buttons a
...Read More.
Next 10 >>>
Displaying 151 through 160 of 200

More Newss: 1 | 2 | 3 | 4 | 5 | 6 | 7 | 8 | 9 | 10 | 11 | 12 | 13 | 14 | 15 | 16 | 17 | 18 | 19 | 20