NDT News


Valmec to Acquire APTS in Australia
Posted:

2018-1-8
Valmec, a leading provider of services to the oil and gas industry in Australia, entered into a contract to purchase the business and assets of APTS Pty Ltd., a specialist pipeline testing company. APTS provides non-destructive testing (NDT), calibration, pre-commissioning, shutdown and maintenance services to the oil and gas, power and water industries. "We are excited about the synergies and the new business growth opportunities that APTS will ultimately deliver to Valmec," said Valmec Managing Dir
...Read More.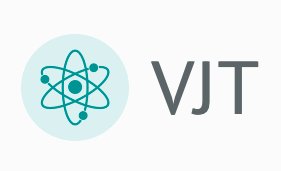 VJ Electronix Turns Fifteen in 2018
Posted:

2018-1-8
VJ Electronix, Inc. is pleased to announce that the company will celebrate its 15th anniversary in 2018. VJ Electronix was formed 15 years ago by wrapping the VJ Electronix division of parent VJ Technologies with then newly acquired NIS (Nicolet Imaging Systems) and SRT Rework. "We, as an industry, faced turbulent times in the late 90s and early 2000s," explains VJ Electronix President, Don Naugler. "The stability we have enjoyed for the last 15 years as part of the VJ Group has allowed us to grow and d
...Read More.
Detecting Structural Issues In Bridges Before They Become Disasters
Posted:

2018-1-8
There are numerous situations that can lead to premature structural issues or the degradation of a bridge. For example, tiny stress cracks that aren't visible to the naked eye could form, and unless caught, could cause a disastrous collapse. Another example might be improperly mixed grout that is used inside the post tension tendons that help hold up a bridge. If the chloride content in the grout mixture is wrong, the high chloride content of the grout can cause the steel cables to corrode prematurely. Infr
...Read More.

Nordson Corporation Acquires Sonoscan to Broaden Test and Inspection Capabilities
Posted:

2018-1-8
Nordson Corporation (Nasdaq: NDSN) has acquired Sonoscan, Inc., an Elk Grove Village, Illinois-based designer and manufacturer of acoustic microscopes and sophisticated acoustic micro imaging systems used in a variety of microelectronic, automotive, aerospace and industrial electronics assembly applications. The transaction is not material to Nordson results, and terms of the deal were not disclosed. "The Sonoscan acquisition broadens the offering to our customers within our Test and Inspection range of
...Read More.
Introducing the FLIR Duo Pro R Thermal Visible Commercial Drone Camera
Posted:

2018-1-8
FLIR hs unveiled its most advanced commercial drone camera and aerial mapping system, the dual sensor FLIR Duo Pro R. Featuring both a thermal sensor with radiometry and a visible camera, the FLIR Duo Pro R gives professional drone operators the range and image detail needed to capture actionable thermal and visible imagery in a single drone flight. Ideal for a wide range of high-performance commercial, industrial, and public safety drone applications, the FLIR Duo Pro R allows operators to switch
...Read More.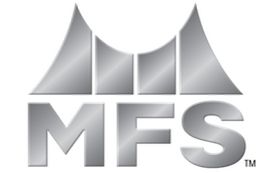 Metal Fatigue Solutions Promotes Marybeth Miceli to Sr. Advisor
Posted:

2018-1-8
Metal Fatigue Solutions, producer of the next generation of advanced Nondestructive Testing technology systems for major civil and industrial infrastructure, today announced that its VP - Global Business Development & amp; Consulting Division, Marybeth Miceli, has been promoted to Senior Advisor. In her new role, Ms. Miceli will have broader oversight and input into all MFS key functions ranging from product R & D and marketing to the Company's Custom Solutions Division (which earlier this year reported
...Read More.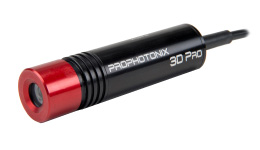 ProPhotonix Awarded IDA Grant for Capital Expansion Program
Posted:

2018-1-8
ProPhotonix Limited (OTC PINK: STKR) and London Stock Exchange (AIM: PPIX), a high technology designer and manufacturer of LED illumination systems and laser diode modules, with operations in Ireland and the United Kingdom, is pleased to announce that it has been awarded a major capital grant to fund an advanced dedicated UV LED curing systems manufacturing line in its Cork facility. The substantial grant is being funded by the Irish Development Authority Ireland ("IDA") through its Business Asset Progra
...Read More.
The Dawn of Corporate Drone Warefare is Upon Us
Posted:

2018-1-8
The KEAS Group, which is one of Delta Drone's three strategic investments, has just secured a very big contract, valued at over €87M, with the Sagi/Telio company, pursuant to a call for tenders by the Direction de l'Administration Pénitentiaire (DAP - the French National Prison Administration), which is part of the French Justice Department. This contract, which has a term of approximately 10 years, covers the supply, installation, implementation and maintenance of jamming systems for mobile telecommunic
...Read More.
Saudi Aramco Deploys Autonomous Underwater Inspection Vehicle
Posted:

2017-12-29
A new autonomous underwater vehicle (AUV) that can conduct offshore platform debris surveys to identify seabed clearance and potential debris was recently inaugurated by Saudi Aramco. The AUV, which can also conduct offshore pipeline inspections to determine subsea asset integrity and accurately locate possible leaks, is also cost efficient. A job that could require a $50 million large survey vessel can now be done swiftly with the $2.5 million AUV. In addition to its cost avoidance benefits, the AUV'
...Read More.
YXLON Launches New Cheetah EVO and Cougar EVO
Posted:

2017-12-26
At this year's productronica exhibition in Munich, YXLON International launched its new X-ray inspection systems series Cheetah EVO and Cougar EVO. As technology advances at an ever increasing rate, YXLON has acknowledged that a "one size fits all" X-ray system in advanced electronics no longer delivers the best solution to the customer. So Yxlon now has custom-built systems for SMT, semiconductor, and laboratory applications perfected for the specific challenges and needs of the respective sectors. Keith B
...Read More.
Next 10 >>>
Displaying 151 through 160 of 200

More Newss: 1 | 2 | 3 | 4 | 5 | 6 | 7 | 8 | 9 | 10 | 11 | 12 | 13 | 14 | 15 | 16 | 17 | 18 | 19 | 20