NDT News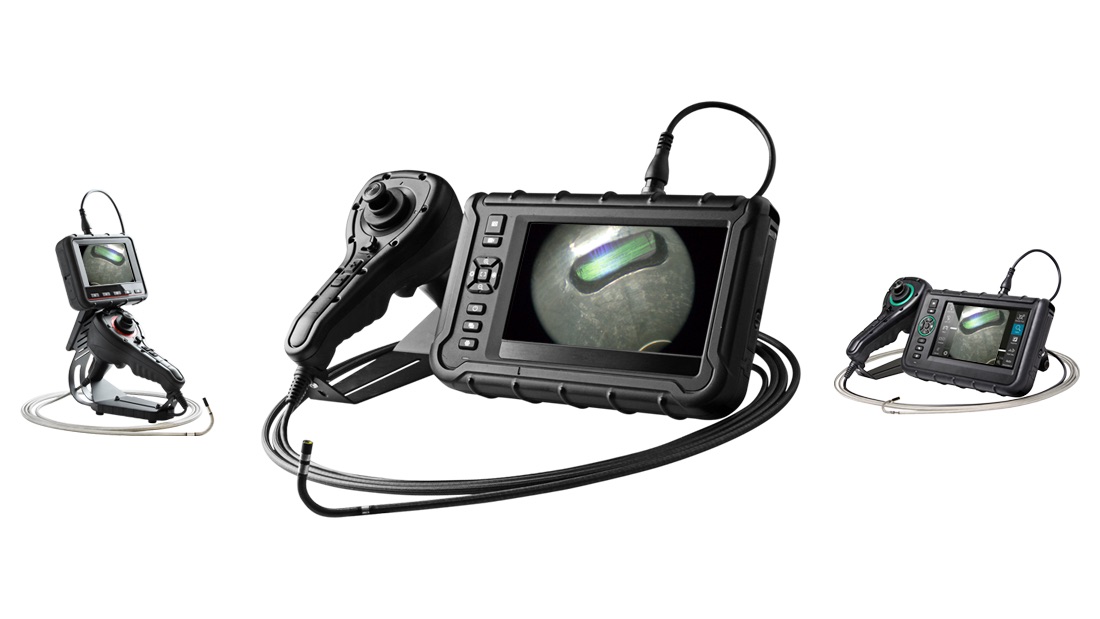 Optronics Releases New Visual Inspection Tools Available on GSA Contract
Posted:

2020-7-6
OPTRONICS. an authorized General Services Administration Contractor, has received approval to add dozens of new video borescopes to their GSA contract. The OPTRONICS GSA Contract number is GS07F0193T. Eligible End Users & Government Buyers can now purchase a wide variety of innovative videoscopes, rigid borescopes, fiberscopes, light sources, cameras and other accessories for technical imaging through the OPTRONICS Federal Supply Schedule on the GSA Advantage website located online https://www.gsaad
...Read More.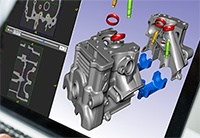 Detecting and Investigating Defects in AM Using Image-Based Modeling
Posted:

2020-7-6
Synopsys and the Manufacturing Technology Centre are teaming up for a webinar this week on detecting and investigating defects in Additive Manufacturing using image-based modeling. This webinar will be of interest for anyone working with AM designs that want to better quantify the impact of differences between an "as-designed" and "as-built part", wherein deviations can cause problems with manufacturing workflows. To register, please visit https://bit.ly/3ggolgH Wed, Jul 8, 2020 6:00 AM - 7:00 AM E
...Read More.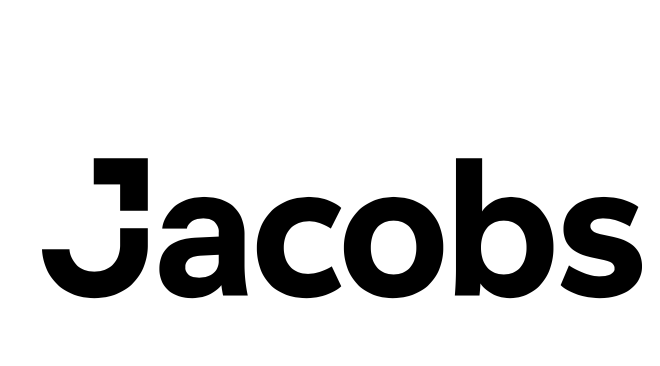 Jacobs to be Sole Provider of Infrastructure Program Support for Low Level Waste Repository in UK
Posted:

2020-7-3
Jacobs (NYSE:J) was selected by LLW Repository Ltd (LLWR) to provide multi-disciplinary technical services at the U.K.'s national disposal facility for low-level radioactive waste as sole service provider on the Repository Infrastructure Framework. The new four-year framework, effective June 2020, covers a wide range of services to help LLWR manage the repository, in West Cumbria, on behalf of the U.K. government's Nuclear Decommissioning Authority. Jacobs' support includes developing strategies for a
...Read More.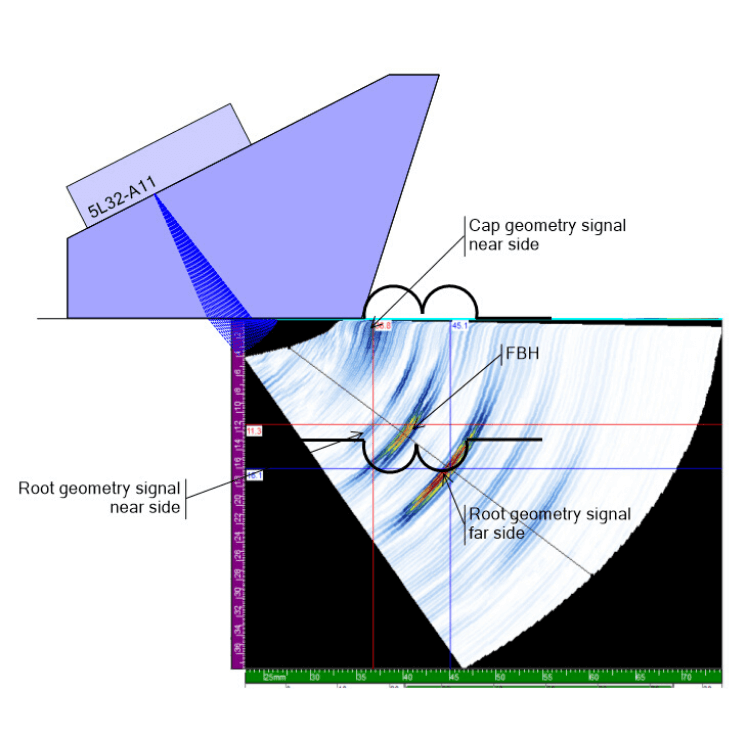 New Elastomeric Wedge Design Improves Phased Array Sectorial Scanning of HDPE Butt-Fusion Joints
Posted:

2020-6-30
In a small footprint that easily adapts to your scanning system… Innovation Polymers in partnership with the Materials Research Institute has developed an innovative phased array wedge design that incorporates a damping material with a low velocity refracting wedge for pulse-echo testing. Until a suitable damping material and processing technique was developed, the advantage of forward refraction from Aqualink™ (a low acoustic velocity and low attenuation elastomer which Innovation Polymers currently sup
...Read More.
Micro-Epsilon Introduces EddyNCDT 3070 Current Controller
Posted:

2020-6-29
The eddyNCDT 3070 is a new, powerful eddy current measurement system from Micro-Epsilon that is suitable for high precision displacement, distance, position, runout, extension, thermal expansion and oil film thickness measurements in harsh industrial environments. The system is designed to work with the sub-miniature range of sensors that offer measuring ranges of less than 1mm and that measure to sub-micron accuracies at a frequency response up to 20kHz. The system comprises a compact controller, sensor
...Read More.
Phoenix ISL Join Forces with Eclipse Scientific to Simplify Phased Array Inspections
Posted:

2020-6-29
Phoenix Inspection Systems Limited have collaborated with Eclipse Scientific to enable customers to easily set up their scan plan through the ES BeamTool 9 software. The latest software release gives customers the ability to easily configure their Phoenix ISL phased array probes and wedges to ensure they have the best scanning coverage possible through great simulation. BeamTool was designed to meet the modern operator's need for speed. Phased array technique development is more complex than that for con
...Read More.
Sensemetrics Moves into Underground Mining Market in Partnership with Yieldpoint
Posted:

2020-6-29
Sensemetrics has signed a co-development and go-to-market partnership with Kingston, Toronto-based Yieldpoint Inc., marking our entrance into the underground mining market — a major new milestone for us. Why underground mining and why now? Many of sensemetrics' existing customers either already have underground operations or are planning to develop them in the foreseeable future, making this a natural next-step for us. While adoption of sensemetrics cloud-based monitoring platform for distributed conditi
...Read More.
YXLON to Present Flagship Cheetah EVO at China SEMICON 2020
Posted:

2020-6-29
YXLON International, the world's leading provider of industrial x-ray and CT inspection systems, is looking forward to the SEMICON China 2020 at the Shanghai New International Expo Center. They will proudly present their flagship product for the semiconductor industry - a Cheetah EVO system, specifically designed for the inspection and analysis of smallest assemblies in consumer electronics, electric vehicles, computer chips, and many more. Visitors are invited to bring their test samples for a detailed
...Read More.
X-ray Worx Releases Nanofocus X-ray Tubes
Posted:

2020-6-29
New nanofocus X-ray tubes from X-RAY WorX - Target cooling now available for highest resolution tubes with 225 kV and 240 kV The product line TCNF Plus addresses scientific and industrial applications with demand for highest resolution down to 0.5 microns. X-RAY WorX extended its TCNF Plus product line with two models of 225 kV and 240 kV maximum voltage – XWT-225-TCNF Plus and XWT-240-TCNF Plus. The most remarkable features of the product line TCNF Plus are the target cooling and the internal cooling
...Read More.
North Star Imaging Moves To A Purpose-Built Imaging Facility
Posted:

2020-6-29
North Star Imaging is proud to announce the move of its West Coast Inspection Services business to a much larger testing facility in Aliso Viejo, California. The new facility provides more space for expansion, more warehousing for larger parts to be brought in for x-ray scanning services, and more room to introduce new innovations as the business continues to grow. "We know that this year is, and continues to be, a very hard year for everyone due to COVID-19. Nonetheless, as a business, we are all very e
...Read More.
Next 10 >>>
Displaying 151 through 160 of 200

More Newss: 1 | 2 | 3 | 4 | 5 | 6 | 7 | 8 | 9 | 10 | 11 | 12 | 13 | 14 | 15 | 16 | 17 | 18 | 19 | 20