NDT News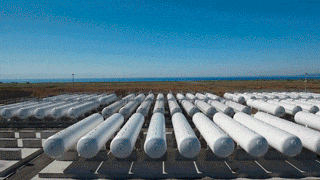 Eddyfi Technologies Launches Integrated Automated Phased-Array UT Solution
Posted:

2019-7-30
Swansea, UK, July 30, 2019 – Eddyfi Technologies is excited to announce the launch of RMS PA, a powerful new corrosion mapping solution that delivers high-resolution imaging without speed compromise. RMS PA is a complete system aimed at significantly improving data quality whilst reducing inspection times for Non-Intrusive Inspections (NII) of critical assets. This high-speed remote access phased-array UT inspection solution is the result of the ingenious integration of flagship products from two brands, pr
...Read More.
Industrial Inspection & Analysis Acquires Advanced Technical Services NW, Inc.
Posted:

2019-7-23
Kent, WA – Industrial Inspection & Analysis, Inc.™ ("IIA") – a leader in providing inspection, testing, and engineering services – expands its service offerings with the recent acquisition of Advanced Technical Services NW, Inc. ("ATS"). Based in Kent, WA, ATS is the largest full-service, independent provider of calibration services in the Pacific Northwest. Founded in 1986, ATS is a leader in providing calibration services of the highest quality. With a focus on customer service and a proven track recor
...Read More.
GPR Leads the Way for DOT Highway Inspection
Posted:

2019-7-23
The average driver can usually see when pavement deterioration becomes problematic—there will be tearing or rutting on the surface of the road or cracking in wheel paths that decreases safety on the roadway. Underneath the surface of the pavement, however, the signs of deterioration existed long before they were visible and experienced by drivers. Delamination between asphalt layers underneath the surface of pavement is often due to layer debonding or stripping, which typically is not visible, especially in
...Read More.
Mitsubishi Develops Explosion Proof Inspection Robot
Posted:

2019-7-23
Mitsubishi Heavy Industries, Ltd. (MHI) has conducted a running test of the prototype EX ROVR, a plant inspection robot with explosion protection features to limit the danger of the robot itself igniting an explosion or fire from electric sparks or heat, even in areas with flammable gas. The test was conducted jointly with JXTG Nippon Oil & Energy Corporation at its Mizushima Refinery in Kurashiki, Okayama Prefecture. During the test, the EX ROVR moved autonomously through several floors of the narrow pl
...Read More.
New UCI Hardness Tester to be Distributed in USA by Berg Engineering
Posted:

2019-7-23
Berg Engineering & Sales, Company Inc., specializing in nondestructive and material testing equipment since 1969, has launched sales of the latest innovative digital UCI hardness tester, the SonoDur3. The SonoDur3 by NewSonic represents the cutting edge of portable hardness testing technology. The SonoDur 3 uses Ultrasonic Contact Impedance Technology to deliver instant and reliable hardness results on difficult to reach surfaces. It is a 3rd generation tool that is built on the successes of previous models
...Read More.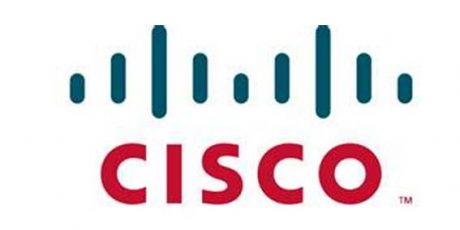 Cisco to Acquire Sentryo IoT
Posted:

2019-7-23
The Internet of Things (IoT) holds tremendous potential for companies to increase their productivity, gain access to deep intelligence and create new revenue opportunities. At the same time many organizations struggle with deploying IoT projects because they can't scale to production and find it difficult to manage and secure a rapidly expanding infrastructure. To help our customers address this challenge, I am pleased to announce Cisco's intent to acquire Sentryo, a company based in Lyon, France that provi
...Read More.
Air Europa Awards Collins Aerospace Nacelle Maintenance Contract
Posted:

2019-7-23
Benefiting from one of the world's largest maintenance, overhaul and repair (MRO) networks, Air Europa has selected Collins Aerospace Systems, a unit of United Technologies Corp. (NYSE: UTX), to provide a decade of exclusive nacelle MRO services support for the Boeing 787 including lease/exchange services. This long-term agreement extends an existing 10-year service agreement between the two companies where Collins Aerospace will carry on supporting the Airbus A330, Boeing 737, ATR 72 and Embraer E-195 oper
...Read More.
Innerspec Shows EMAT and Vision AI for Manufacturing Inspection
Posted:

2019-7-19
Innerspec Technologies Europe, based in Madrid, has developed a new inspection method which detects potential defects during car manufacturing. This method, based on Non-Destructive Testing, combines two technologies: EMAT ultrasound and artificial vision. This combination makes possible to identify 100% of the defects arisen during the welding process of the parts. This technology enables safer cars as well as reduces manufacturing costs and minimizes the environmental impact. The automotive industry l
...Read More.
Materials Testing 2019 to Showcase the Latest in NDT
Posted:

2019-7-9
Materials Testing – the global showcase for the non-destructive testing (NDT) and related industries – returns this year with an exciting new range of technologies and speakers. Materials Testing 2019 will take place from 3-5 September in Telford, UK. The biennial event - which is the world's most comprehensive exhibition of NDT, materials testing, condition monitoring and diagnostic technologies - will feature over 70 exhibitors plus a wide range of seminars and practical workshops. Materials Testi
...Read More.

Neurala Empowers Robotics Industry with Custom Vision AI
Posted:

2019-7-8
Neurala has announced a number of milestones in its work bringing custom vision AI solutions to the robotics industry. Through an engagement with Badger Technologies™, a product division of Jabil, and a new patent for AI that runs and adapts directly at the compute edge and onboard a robot, Neurala is providing robotics companies with AI that is more efficient, cost-effective and perceptive than what was previously possible. Neurala's end-to-end platform, Brain Builder, streamlines creation, deployment a
...Read More.
Next 10 >>>
Displaying 151 through 160 of 200

More Newss: 1 | 2 | 3 | 4 | 5 | 6 | 7 | 8 | 9 | 10 | 11 | 12 | 13 | 14 | 15 | 16 | 17 | 18 | 19 | 20