NDT News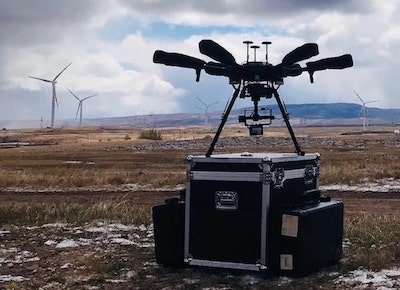 Clobotics Acquires AtSite to Expand Wind Industry Capabilities
Posted:

2020-5-4
Market-leading inspection technology combines with blade specialists to better meet customers' inspection and repair needs As wind turbines get larger, older and installed offshore more, drone-based inspection is becoming an integral part of maintaining assets in this growing segment of the renewable energy industry. Clobotics Holdings Ltd. has acquired AtSite to make it a fully owned subsidiary of the Clobotics Group. The acquisition brings together two industry leading technology platforms, acceleratin
...Read More.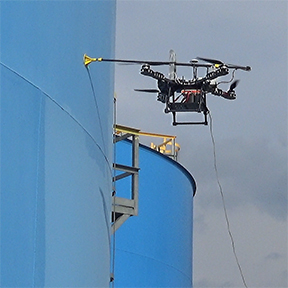 Apellix™ Now Piloting Drone-Based UT Inspections
Posted:

2020-4-27
Apellix™ Now Piloting Drone-Based UT Inspections Jacksonville, Florida...April 28, 2020 - Apellix, protecting the world's built and industrial environments through technology, is proud to announce they are now identifying pilot projects for ultrasonic wall thickness (UT) inspections of above-ground storage and terminal tanks. Using semi-autonomous drones, Apellix performs UT wall thickness measurements on tanks as high as 60 meters. The system can measure up to 100 locations per hour, reporting rea
...Read More.
Carestream NDT Signs Creative Electron as Channel Partner
Posted:

2020-4-23
Carestream's Non-Destructive Testing organization today announced its partnership with California-based Creative Electron Inc. for the NDT product portfolio. Launched in 2008, Creative Electron manufactures and distributes high performance, off-the-shelf and custom X-ray inspection systems, made in the United States. These systems are used for quality assurance, material conformity and counterfeit detection in a wide range of applications. Creative Electron's unique algorithms give new life to X-ray imag
...Read More.
ClassNK Releases Guidelines for Phased Array Ultrasonic Testing
Posted:

2020-4-23
Tokyo – Leading Classification Society ClassNK has released its "Guidelines for Non-destructive Inspection by Phased Array Ultrasonic Testing". Phased array ultrasonic testing is an advanced non-destructive inspection technology that enables the visualizing of flaw detection results and the digitizing of the record-keeping process. It has higher detection performance for defects in materials and welded joints compared to conventional ultrasonic testing. In recent years, the application of phased array
...Read More.
Non-destructive Ring Test for Deepwater Pipes
Posted:

2020-4-23
Prior to 2015 no reliable non-destructive test method existed for measuring the collapse pressure of deepwater pipeline joints, which are typically around 12 m (39.3 ft) long. Historically, the industry has favored testing a few specimen joints to destruction, then combining the results with the best available structural design techniques and a substantial safety factor to determine a conservatively safe pipe wall thickness. This approach on several projects led in turn to creation of the best-known design
...Read More.
ViewTech Announces Ultraviolet Articulating Video Borescope
Posted:

2020-4-23
Dye penetrant (DP) testing, often referred to as a fluorescent penetrant inspections (FPI), is an important method of nondestructive testing of materials that occurs when a fluorescent dye is applied to a non-porous material surface to detect micro-fractures, delamination, seams and other defects with an ultraviolet light. ViewTech Borescopes is debuting the VJ-3 Ultraviolet (UV) video borescope which facilitates endoscopic dye penetrant testing by detecting internal and external surface defects. These insp
...Read More.
Optical 3D Inspection Takes Off In Aerospace Industry
Posted:

2020-4-23
Nadcap accreditation is globally recognized as a company's commitment to excellence and a trusted symbol of compliance. GOM's service provider Physical Digital in the UK is the world's first company to be awarded with Nadcap accreditation for measurement and inspection using 3D Structured Light (3DSL) scanners. To meet the standard, they have invested heavily in developing process, procedure and their equipment, which includes, for example, the introduction of the high-resolution and high-accuracy ATOS Trip
...Read More.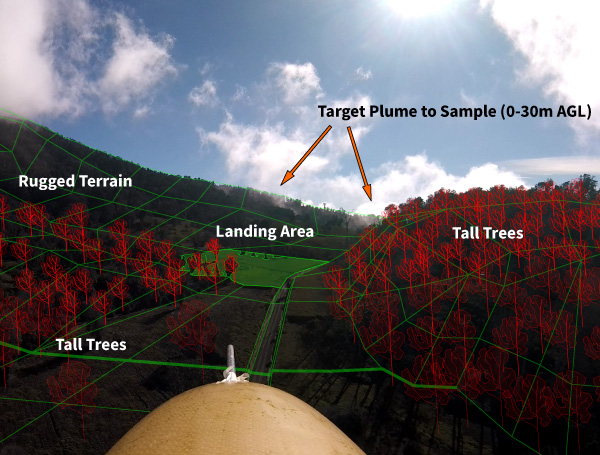 BST Announces USA-Made Autonomous Inspection Drone
Posted:

2020-4-23
Black Swift Technologies (BST), a specialized engineering firm based in Boulder, CO, announced today availability of the Black Swift E2™ UAS, an American-made, advanced unmanned aerial system (UAS) specifically designed for automated industrial and structural inspections. Its advanced navigation enables the Black Swift E2 to conduct highly accurate, up-close inspections of infrastructures (Figure 1), even in extreme environmental conditions. Leveraging advances in computer vision and machine learning, th
...Read More.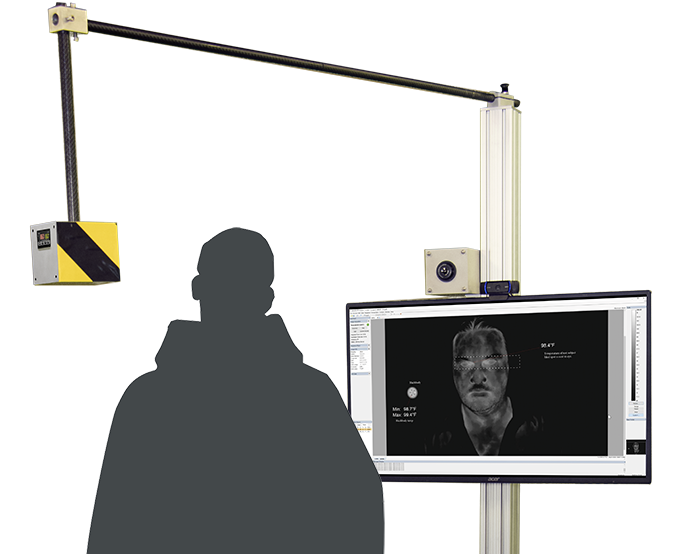 Introducing MFE's New Elevated Body Temperature Thermal Imaging System
Posted:

2020-4-23
Perform mass screenings of elevated body temperatures (EBT) in high-traffic public places such as businesses, refineries, factories, and events. MFE is dedicated to providing you with the very best tool or solution for the job with a focus on dependability, customer service, and safety. With safety in mind, we are proud to announce the launch of our thermal imaging solution business MFE Thermal with the introduction of our new MFE EBT Screener. The MFE EBT Screener is a portable infrared temperature
...Read More.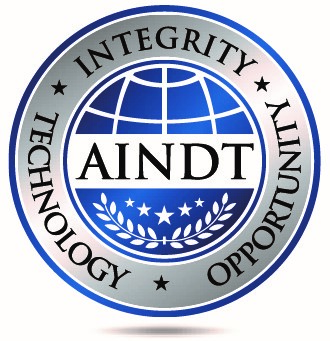 Parts Life Retains the American Institute of Nondestructive Testing as Responsible Level III
Posted:

2020-4-17
Parts life, Inc. has retained the American Institute of Nondestructive Testing as its' responsible NDT Level III and NDT training provider. "Retaining the American Institute of Nondestructive Testing as our Responsible NDT Level III and for additional employee training is a great strategic move for us." Said Rohit Bhalla, Parts Life COO. "The depth of knowledge their team brings to our NDT program will be beneficial for the growth of our company." Parts Life, Inc. was founded in 2007 and provides cust
...Read More.
Next 10 >>>
Displaying 151 through 160 of 200

More Newss: 1 | 2 | 3 | 4 | 5 | 6 | 7 | 8 | 9 | 10 | 11 | 12 | 13 | 14 | 15 | 16 | 17 | 18 | 19 | 20