NDT News
Case Study: Inspecting Boiler Tube Welds with Phased Array UT
Posted:

2019-3-6
Inspecting heat exchanger welds is challenging because of the number of welds to inspect and their close proximity. To be able to reach the welds and to achieve high productivity, it is important to use a tool that is optimized for this type of inspection. Olympus' COBRA® scanner can be used to inspect diameters ranging from 0.84 in. OD up to 4.5 in. OD. It accommodates up to two phased array probes in limited clearance situations. This application note presents a case shared by a customer who successfully
...Read More.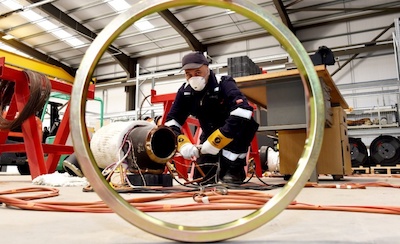 Sonomatic Announces Immediate Expansion Plans in Aberdeen
Posted:

2019-3-6
In response to an increased demand for our unique NDT inspection services in the North-East of Scotland, Sonomatic, a global leader specialising in Advanced and Conventional NDT Inspections, Engineering, Integrity and Rope Access services, is announcing expansion plans to provide additional radiography capacity within its base at The Core, Bridge of Don, bringing the total number of bays available to five. Just three years ago, Sonomatic invested in building a brand multi-disciplined facility covering th
...Read More.
LMI Leads Shift from 2D to 3D Technology
Posted:

2019-3-6
In order to meet the demands of emerging quality control applications, the industry is undergoing a fundamental transition from 2D to 3D technology. The reason? There are many applications where 3D is the only viable solution for automated quality control. As the level of automation increases and product quality becomes more critical given the high volume and cost of goods in industries such as automotive and consumer electronics, there is a corresponding increase in production processes that requir
...Read More.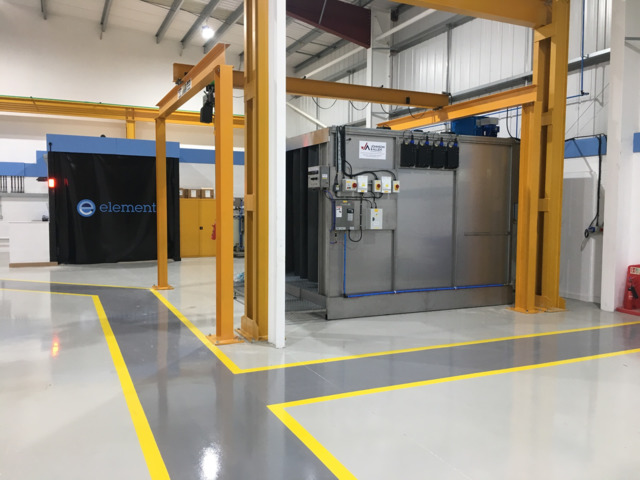 Element Expands NDT Capabilities in Europe
Posted:

2019-3-6
Element has today opened a new 20,700-square-foot testing laboratory in Sheffield, UK. The new center of excellence for non-destructive testing and inspection has been developed in this region, which has seen major investment in Aerospace manufacturing, in response to its science and innovation strategy. Following the deployment of new technology, the facility, which is strategically located close to Sheffield's successful Advanced Manufacturing Innovation District (AMID), will give customers within the
...Read More.
Nanotronics Leads Inspection Convergence: Photoluminescence Imaging and AI
Posted:

2019-3-6
Nanotronics, an innovator in AI-enhanced industrial inspection and automation, is adding Photoluminescence Imaging to its advanced industrial inspection tool, nSpec®. The last several years have seen the rapid adoption of new technologies that converge super-resolution optical microscopy and AI analysis. Nanotronics is at the forefront of bringing these technologies from the lab table to the factory floor, with leading semiconductor, advanced materials, rubber, automotive, and consumer electronics partne
...Read More.
Sulzer & Schmid Slashes Cost for Drone-based Rotor Inspection
Posted:

2019-3-6
Sulzer & Schmid Laboratories AG, a Swiss company pioneering next-generation technology for the inspection of wind turbine rotor blades, announced today that it has launched a new highly competitive inspection platform. The company's new 3DX™ HD product has been developed as a cost-effective solution to cope with large volumes of high definition blade inspections. Based on the compact and flexible DJI M-210 drone, Sulzer Schmid's latest innovation delivers high performance and fully autonomous drone inspe
...Read More.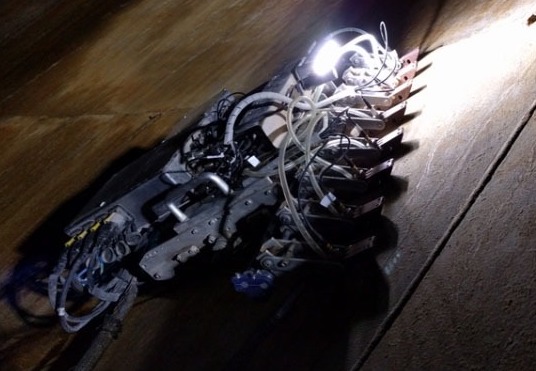 Latest Robotic Technology for the World's Worst Jobs
Posted:

2019-3-6
As reported on nanalyze.com, nary a week goes by that we don't hear about how the latest robotic technology will take our jobs away. The newest piece of news on this theme of "automation taking jobs" comes from the Brookings Institution, a Washington, D.C.-based think tank that spends its time figuring out how much we're screwing up the future based on what we know today. Its report released last month paints a complicated picture. On one hand, about a quarter of the U.S. workforce, about 36 million people,
...Read More.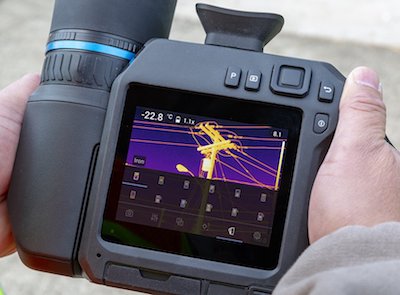 FLIR Launches Addition to High-Performance T-Series Thermal Camera Family
Posted:

2019-3-6
FLIR Systems, Inc. (NASDAQ: FLIR) launched today a new thermal camera in the high-performance T-Series family, the FLIR T840. The high-resolution T840 thermal camera offers a brighter display and an integrated viewfinder to help electrical utility, plant managers, and other thermography professionals find and diagnose failing components in any lighting conditions, helping avoid costly power outages and plant shutdowns. Featuring the award-winning design of the FLIR T-series camera platform, the T840 feat
...Read More.
Metso and Rockwell Automation Team Up for Predictive Maintenance
Posted:

2019-2-28
Metso is expanding its digital Metso Metrics offering with the launch of a new predictive maintenance solution for mining equipment, aimed to help maximize the uptime and performance of comminution circuits. The solution will be introduced at Automation Fair, hosted by Rockwell Automation, on Nov. 14 in Philadelphia. Metso Metrics is designed to provide global mining customers improved visibility and new insights into their equipment and processes with analytics, condition monitoring and predict
...Read More.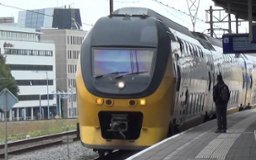 Dutch Rail Employs Sensor Data for Predictive Maintenance
Posted:

2019-2-28
At the Dutch Railways, we are collecting 10s of billions sensor measurements coming from the train fleet and railroad every year. We use these data to conduct predictive maintenance, such as predicting failure of the train axle bearings and detecting air leakage in the train braking pipes. This is extremely useful, as these failures are notoriously difficult to detect during regular maintenance, while occurring frequently and causing severe delays, damage to material and reputy, and costs. In thi
...Read More.
Next 10 >>>
Displaying 151 through 160 of 200

More Newss: 1 | 2 | 3 | 4 | 5 | 6 | 7 | 8 | 9 | 10 | 11 | 12 | 13 | 14 | 15 | 16 | 17 | 18 | 19 | 20