NDT News

TWI Launches Open Project on Early Stage Detection of High Temperature Hydrogen Attack
Posted:

2018-8-19
TWI Ltd has recently launched a new Joint Industry Project to explore and validate detection methods for high temperature hydrogen attack (HTHA). Inspections will be carried out on a carbon steel pressure vessel – operated in a regime calculated to induce accelerated HTHA – and designed to simulate the real world operations and challenges associated with detecting this phenomenon. Carbon steels are used extensively in oil and gas refinery equipment, and have fallen victim to HTHA, as is evident from the
...Read More.
Extech BR250-4 10m 4.5mm Video Borescope for $349
Posted:

2018-8-19
A new era of inexpensive video borescopes is upon us with the introduction of Extech's BR250-4. With a 10m working length and 4.5mm diameter, the non-articulating borescope reaches a price point unheard of until recently, with a suggested list price of $349. Extech's Video Borescope Inspection Camera with a 4.5mm camera provides a glare-free close-up field of view. It includes a 3.5" color TFT LCD wireless monitor that can be detached from the base and viewed from a remote location up to 32ft (9.75m) fr
...Read More.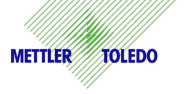 Mettler Toledo Product Inspection Opens Headquarters of the Americas
Posted:

2018-8-19
The Product Inspection Group of METTLER TOLEDO, the largest manufacturer of product inspection systems for the food and pharmaceutical industries, hosted a Grand Opening event for their customers and trade media on July 12 – 13th, 2018. The 265,000 square feet of office and manufacturing space in Lutz, Fla. is the new Product Inspection Headquarters of the Americas and houses all of the Product Inspection business units – Safeline metal detection and x-ray inspection, Hi-Speed checkweighing, CI-Vision machi
...Read More.
Teledyne Portable Digital Radiography Systems featured at ASNT Digital Imaging 2018
Posted:

2018-8-19
Teledyne DALSA, a Teledyne Technologies company and global leader in digital X-ray imaging technology, will showcase its Go-Scan™ Portable Digital Radiography System at the Digital Imaging and Ultrasonics for NDT 2018 ASNT Topical Conference, taking place July 24 to 26, in Mashantucket, CT. Teledyne DALSA will exhibit with its sister company, Teledyne ICM. Teledyne DALSA's newest Go-Scan Integrated Portable Digital X-Ray System is lightweight and ruggedized, housed in a shock-absorbing mechanical design
...Read More.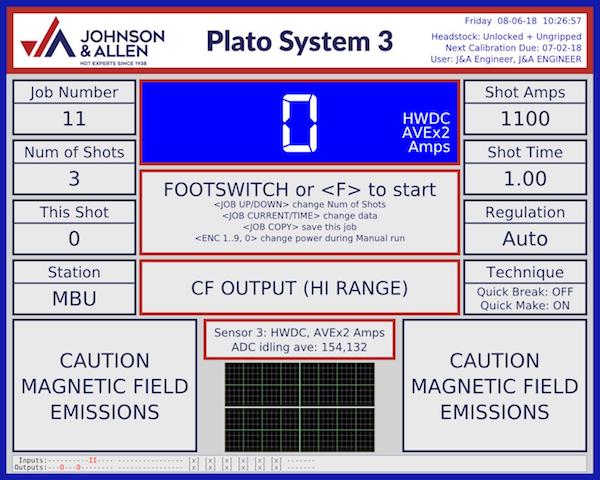 Johnson & Allen Introduces PLATO-3 MPI Control & Monitoring System
Posted:

2018-8-19
Plato-3 is the latest control and monitoring system for MPI bench units and power packs Johnson & Allen are proud to announce the launch of the Plato-3 System. Plato-3 is a control and monitoring system for MPI bench units and power packs with an emphasis on data recording and traceability. Plato-3 can be fitted on MPI bench units such as our Medium and Large Bench Units (MBU and LBU respectively) and our K9 type MPI power packs. Plato-3 includes all the features found in the earlier Plato-2 System
...Read More.
Nordson Launches New Encore® nLighten™ LED Kit
Posted:

2018-8-11
Nordson Corporation (NASDAQ-NDSN), a leading supplier of precision technologies for the application of powder coatings, announced today the launch of a new accessory for its Encore manual powder coating spray gun range. The new product – named Encore nLighten LED Kit* - is a fast, convenient, and safety-approved way to instantly project a powerful beam of LED light from the Encore manual spray gun. This effectively lights up the surface being powder coated, and allows easy inspection and approval of the
...Read More.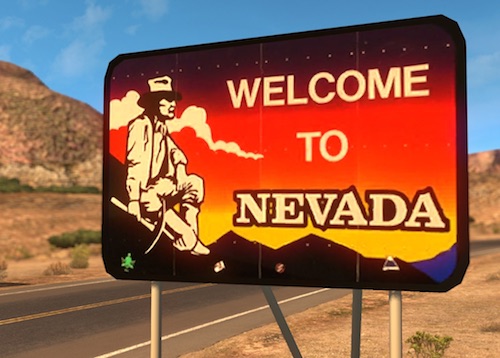 Nevada Launches Drone Center of Excellence for Public Safety
Posted:

2018-8-11
The Nevada Institute for Autonomous Systems (NIAS) today announced the launch of the Nevada Drone Center of Excellence for Public Safety (NDCOE). The mission is to save lives and reduce air hazards from drone incursions by empowering a shared safety vision with the FAA's integration of drones into the commercial air traffic system. Located in Las Vegas, Nevada, with facilities donated by Switch, the NDCOE will provide safety incursion research data, drone technology best practices, educational materials,
...Read More.
Weld Defect Imaging and Characterization Using PAUT and TFM Ultrasonic NDT with Sonatest
Posted:

2018-8-11
Fast and reliable, PAUT technique has dramatically improved the probability of detection of defects inside a weld and became over the years a code compliant replacement solution to the radiographic testing. Nowadays, FMC-TFM technologies can improve even further defects characterisation when used in conjunction with code compliant PAUT solutions. Ultrasonic Testing (UT) methodology has been used as a proven non-destructive technology to assess the volumetric integrity of welded material for decad
...Read More.
Element Acquires Orbit Industries
Posted:

2018-8-8
Element Materials Technology (Element) has today announced the acquisition of Orbit Industries, Inc. (Orbit) in the United States, further strengthening the Group's leadership position in non-destructive testing (NDT) for the aerospace industry. Headquartered near Cleveland Ohio, Orbit is a Nadcap and ISO 17025 accredited laboratory that also operates out of four other satellite inspection facilities across Ohio, Pennsylvania and New York. With over 30 prime approvals, Orbit, a leader in the NDT industry
...Read More.
Application Spotlight – Undercarriage Inspection
Posted:

2018-8-7
In Construction and Mining, machine performance is integral to a project's success and cost efficiency. Undercarriage can make up more than 50% of the maintenance costs of a machine. Any component failures could lead to serious delays or costly replacements. Integrated with Cygnus 4+ Ultrasonic Thickness Gauge, TrackTreads developed an Undercarriage Tool to monitor a machine's undercarriage quickly and effectively. Thickness Measurements are taken on each undercarriage component using Cygnus Ultrasonic T
...Read More.
Next 10 >>>
Displaying 151 through 160 of 200

More Newss: 1 | 2 | 3 | 4 | 5 | 6 | 7 | 8 | 9 | 10 | 11 | 12 | 13 | 14 | 15 | 16 | 17 | 18 | 19 | 20