NDT News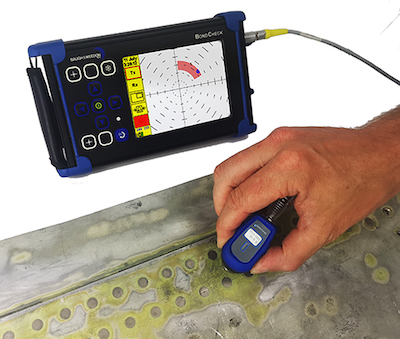 The New BondCheck Makes Multi-mode Bond Testing Simpler,
Posted:

2019-10-28
The new BondCheck is a multi-mode bond testing flaw detector providing high speed bond inspection in pitch-catch or resonance modes, or mechanical impedance analysis (MIA), with excellent defect sensitivity. Inspection applications include those where carbon and metal honeycombs need to be inspected for delaminations, disbonds and core damage as well as small defect detection and dry coupling. The BondCheck is ideal for a wide spectrum of advanced material NDT of required in the aerospace, automotive, wi
...Read More.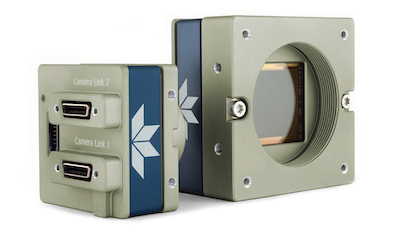 Teledyne Imaging's Newest Cameras Deliver True 16M Resolution
Posted:

2019-10-28
Teledyne Imaging, a Teledyne Technologies [NYE:TDY] company and global leader in machine vision technology, is pleased to introduce the newest models in its Genie™ Nano Camera Link™ series – the CL M4160 and C4160. Engineered around Teledyne DALSA's proven camera platform, and featuring Teledyne e2v's 16M Emerald image sensor, these new models deliver affordability, ease of use, and are designed for industrial imaging applications that require high-speed data transfer. Users with existing Camera Link sys
...Read More.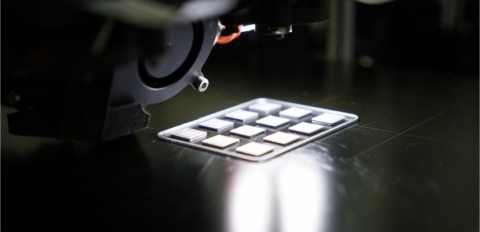 Nanotronics Presents Novel Methods for AI in Applied Manufacturing
Posted:

2019-10-28
Nanotronics, the inventor of a platform that combines AI, automation, and sophisticated imaging for industrial inspection, has announced that Vadim Pinskiy, VP of R&D at the Brooklyn-based manufacturing and microscopy company, presented at the upcoming O'Reilly Artificial Intelligence Conference which took place in San Jose from Sept. 9 to 12. Vadim's session, "Development and application of advanced AI decision making for manufacturing" focused on the theory and development of an AI model for robust r
...Read More.
Valence Offers NDT Services to Safran's Global Manufacturing Suppliers
Posted:

2019-10-28
Valence Surface Technologies (Valence), the largest independent provider of aerospace product finishing services, has received Safran Nacelles approval for chromic acid anodize, HPTR 0150 (HPTR 0066), and paint application, HPTR 0015, at its Valence Los Angeles facility (formerly known as Coast Plating, Inc.). Safran is one of the world's leading manufacturers of nacelle assemblies for commercial and business aircraft, providing engine components to leading aerospace manufacturers such as Airbus and Boei
...Read More.
New FLIR T860 Thermal Camera Streamlines Industrial Inspections
Posted:

2019-10-28
FLIR Systems, Inc. (NASDAQ: FLIR) today announced the FLIR T860, the latest addition to the high-performance T-Series family. This new thermal camera is the first to feature onboard Inspection Route software, ideal for streamlining inspections of critical assets, including power substation components, distribution lines, manufacturing equipment, or facility electrical and mechanical systems. By running a pre-planned route through the camera, thermal inspectors can spend less time in the field and face less
...Read More.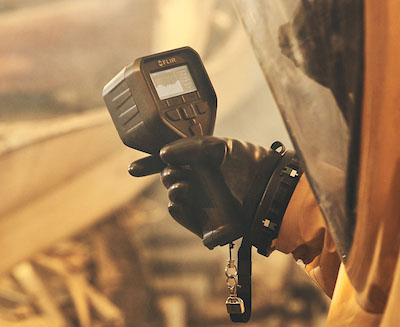 FLIR Introduces identiFINDER R425 Next-Generation Handheld Radionuclide Identification
Posted:

2019-10-28
FLIR Systems, Inc. (NASDAQ: FLIR) today announced the launch of the FLIR identiFINDER® R425, the next-generation of its field-trusted R400 handheld radionuclide identification device (RID). The identiFINDER R425 provides responders with increased sensitivity, flexible power management, and advanced communication features that enable them to safely locate and measure radioactive sources with confidence. A new single cubic detector design, sourceless stabilization, advanced heuristics, and hybrid identific
...Read More.
Velodyne LiDAR and LIDARUSA Unveil Mayan Ruins in 3D
Posted:

2019-10-28
In the summer of 2014, a crew of National Geographic's Discovery Channel program made an amazing discovery in the jungles of the El Mirador Basin, deep in the heart of Guatemala. Using traditional LiDAR, a research team had discovered what looked like ancient buildings, buried deep in the forest. This year, they contacted LiDARUSA to rescan and analyze the data with Velodyne's higher resolution sensors, the HDL-32. "The discovery includes the world's largest pyramid, several temples, and surrou
...Read More.
SeekOps Inc. Secures Venture Funding to Scale Energy Sector Emissions Inspection Solutions
Posted:

2019-10-28
SeekOps Inc., a company which develops and fields advanced sensor technology to detect, localize, and quantify natural gas emissions through integrated drone-based systems, has secured funding from two strategic investors as part of its Series A-1 fundraising. These investors include the OGCI Climate Investments fund (OCGI CI), and Equinor Technology Ventures (ETV), the venture arm of Norwegian multinational energy company Equinor. This press release features multimedia. View the full release here: https
...Read More.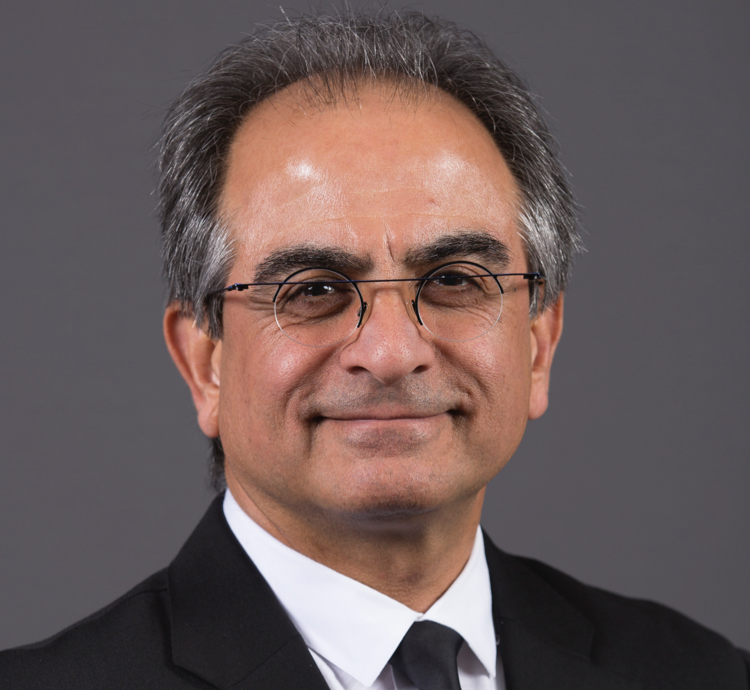 Reza Zoughi joins Iowa State as NDE Director and Chair
Posted:

2019-10-18
Reza Zoughi, a research and teaching leader in nondestructive evaluation, has joined Iowa State University as the director of the Center for Nondestructive Evaluation and the Kirby Gray (Battelle) Chair in Engineering in the Department of Electrical and Computer Engineering. Zoughi replaces Peter Collins, Alan and Julie Renken Professor in Materials Science and Engineering, who led the CNDE for the last 1.5 years. Collins returns to his teaching and research program. Prior to joining Iowa State, Zough
...Read More.

Mistras Acquires New Century Pipeline Software Solutions Company
Posted:

2019-10-18
MISTRAS Group (MG) – a leading, "one source" global provider of technology-enabled asset protection solutions used to maximize the uptime and safety of critical energy, industrial, and public infrastructure – is pleased to announce the acquisition of New Century Software, a leading provider of pipeline integrity management software and services to energy transportation companies. Founded in 1994, New Century is headquartered in Fort Collins, Colorado. New Century provides software solutions, data managem
...Read More.
Next 10 >>>
Displaying 151 through 160 of 200

More Newss: 1 | 2 | 3 | 4 | 5 | 6 | 7 | 8 | 9 | 10 | 11 | 12 | 13 | 14 | 15 | 16 | 17 | 18 | 19 | 20