NDT News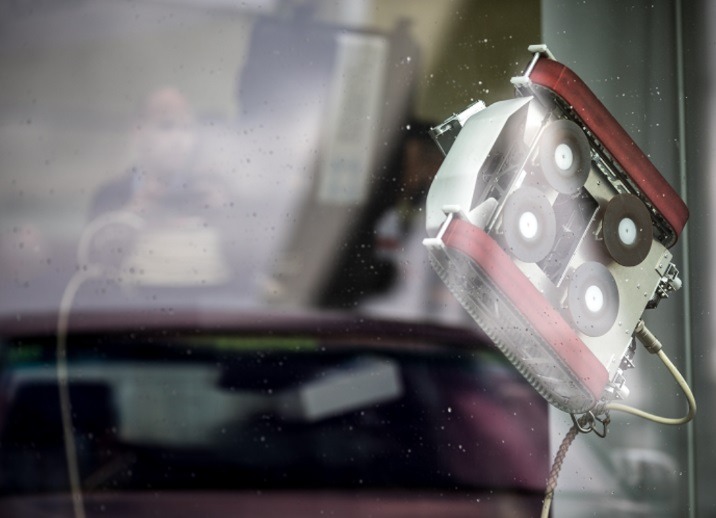 Robotic Inspection for Non-Magnetic Surfaces
Posted:

2020-2-16
Any truly disruptive technology will always have some controversy surrounding it that provokes people's emotions. Gene editing at the germline, DNA testing for IQ, and brain to computer interfaces, are all heavily debated topics by people with various motivations. For artificial intelligence, the controversial topic du jour is to yell "bias" whenever the algorithm provides a result you disagree with. Prior to that, everyone's feathers were being ruffled by the loss of jobs that AI and robotics will potentia
...Read More.
Gecko Robotics Raises $40 Million Series B
Posted:

2020-2-16
Today, Gecko Robotics announces its Series B funding round of $40 million led by Drive Capital's Mark Kvamme. The round was led by Drive Capital with participation from previous investors including Founders Fund, Next47 and Y-Combinator. "We are growing fast solving a critical infrastructure problems that affect our lives, and can even save lives," says Jake Loosararian, Gecko Robotics' 28-year-old co-founder and CEO. "At our core, we are a robot-enabled software company that helps stop life threatening
...Read More.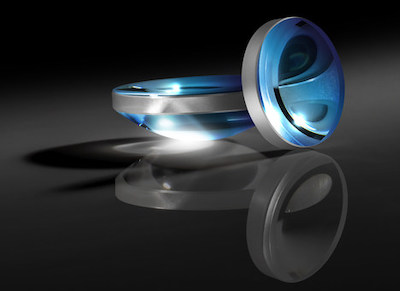 Edmund Optics Features New Near-Infrared Precision Aspheric Lenses
Posted:

2020-2-16
Edmund Optics (EO), a renowned provider of optical components, continuously expands its product offering to reflect market developments and customer needs. New products are added each month to better serve the industry. This release features two recent additions: Near-Infrared (NIR) Precision Aspheric Lenses and TECHSPEC® LS Series Line Scan Lenses. Near-Infrared (NIR) Precision Aspheric Lenses are designed at 780nm and are optimized to eliminate spherical aberration. Manufactured from S-LAH64 or N-BK7 s
...Read More.
Smart Pig Inspections with Cokebusters
Posted:

2020-2-5
By now, most of us are aware of the recent industrial accident that happened on the East Coast at a now-closed refinery. Thousands of pounds of deadly hydrofluoric acid escaped into the atmosphere following a massive blast, according to a recently released federal report. What could have caused the explosions? According to the U.S. Chemical Safety and Hazard Investigation Board, the root cause was a decades-old elbow pipe that had degraded to just 7 percent of total thickness level. The elbow pipe that l
...Read More.
Swimming Robots Saving Time and Money
Posted:

2020-2-5
Simcoa Operations is an Australian-based company committed to producing the world's highest quality silicon that is used in many of the products that make our modern lives easier. The company's manufacturing facility gets its power from the Australian grid through two power transformers (rated at 132/22/11 kV). How serious is the problem? Simcoa Operations sought the expertise of the local ABB Transformer Service team in Australia to perform an internal inspection for one of their power transformers t
...Read More.
Infrasense Surveys Interstate Bridge in Montana
Posted:

2020-2-5
Infrasense recently completed various non-destructive tests on a 1000-ft long bridge carrying Interstate-90 near Alberton, Montana. One of the testing methods used was ground penetrating radar (GPR), which provides maps of rebar depth and rebar level deterioration. Another method, infrared thermography (IR), was used in conjunction with a high-resolution video feed to quantify and map subsurface delaminations, patching, and spalling. The surveys were all performed from a single vehicle, implementing a se
...Read More.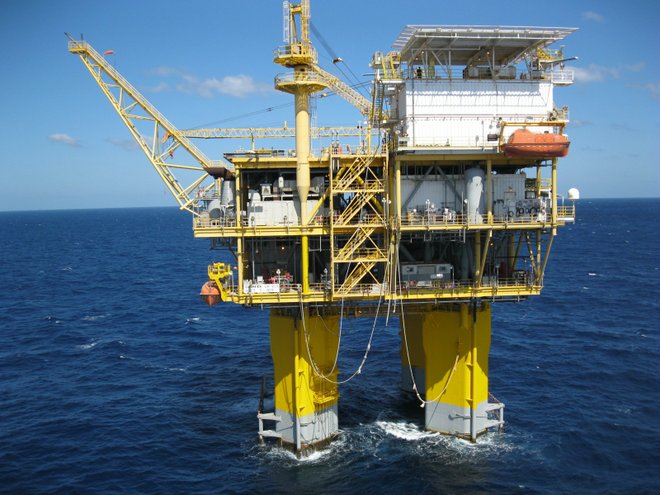 MHT Completes Extended-life Inspection for ENVEN Energy
Posted:

2020-2-5
MHT Access Services Inc. (MHT), based in Houston, provides innovative solutions for industrial inspection, maintenance and repair. To create added value and synergy among these distinct services, MHT utilizes its own multiskilled rope access teams. This approach positions MHT as a leader among service providers. MHT's multiskilled rope access teams recently came into play when the company helped ENVEN Energy complete an extended-life inspection on an offshore oil rig. ENVEN Energy is a private upstream E
...Read More.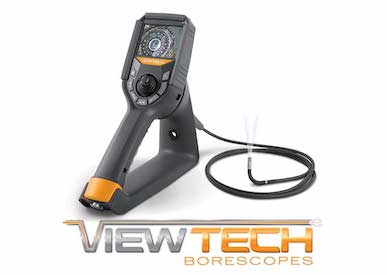 ViewTech Borescopes Announces New Clients
Posted:

2020-2-5
With a wide variety of industries relying on video borescopes for their remote visual inspections (RVI) and nondestructive testing (NDT) needs, ViewTech Borescopes has announced the addition of several new clients that utilize their VJ-3 Articulating Video Borescope. With a strong emphasis being placed on RVI and NDT throughout Oil & Gas, Power Generation, Aviation, Automotive and Manufacturing industries, ViewTech is trending to double their 2019 video borescope sales year-over-year. Some of ViewTech's new
...Read More.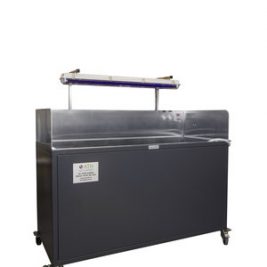 ATH Enters Competitive Fluorescent Penetrant Equipment Market
Posted:

2020-2-5
ATH NDT Ltd, a leading UK NDT service and equipment provides, serving all areas of the non-destructive testing industry, are now renowned throughout the industry for their impressive collection of high quality fluorescent penetrant lines – offering a vast array of competitively priced stock lines to meet the budges of almost all companies, including bespoke fluorescent penetrant line solutions which meet even the most demanding business requirements. Regarded as the best selection of florescent and tock
...Read More.
New Multifield TDI Camera Captures Bright Field, Dark Field and Backlit Images
Posted:

2020-2-5
Teledyne DALSA, a Teledyne Technologies [NYSE:TDY] company and global leader in machine vision technology, is pleased to announce the availability of its newest charge-domain CMOS TDI camera – the Linea HS 16k Multifield TDI camera. Multifield imaging allows end-users to capture multiple images e.g. brightfield, darkfield, and backlit images simultaneously in a single scan. Based on a multi-array TDI sensor architecture, the 16k camera offers 100-kHz x 3 line rate or 5 GPix/sec data throughput for high-p
...Read More.
Next 10 >>>
Displaying 151 through 160 of 200

More Newss: 1 | 2 | 3 | 4 | 5 | 6 | 7 | 8 | 9 | 10 | 11 | 12 | 13 | 14 | 15 | 16 | 17 | 18 | 19 | 20