NDT News
Olympus Shows Three Steps to to Rehab Your Worn Dual Element Transducer
Posted:

2018-7-8
Dual element transducers need to be tough. They're routinely used on many types of surfaces, ranging from rough to reasonably smooth, painted to corroded, and freezing to very hot. Even though they're tough, they're still subject to wear. You can prolong the life of your transducer by making sure that you're applying the least amount of pressure possible when making measurements. For example, if the surface is so rough that it's difficult to obtain a reading, grinding the transducer into the surface prob
...Read More.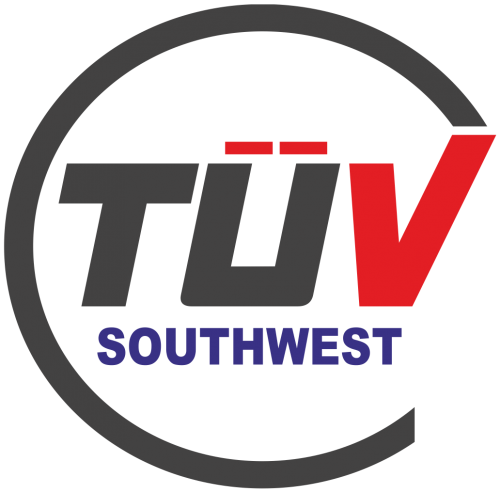 TUV U.K. And Southwest Announce Their New Joint Venture
Posted:

2018-7-8
TUV Southwest is pleased to announce that their TUV SW U.K. and Southwest certification services Dubai have become a joint venture: TUV Southwest. The company will specialize in providing ISO certification and inspection services for organisations. "Simply put, ISO CERTIFICATION is vital for any business that wants to remain credible in their industry and instill confidence in potential clients and customers. Because our team knows how important this is for organisations, we work hard to provide them wit
...Read More.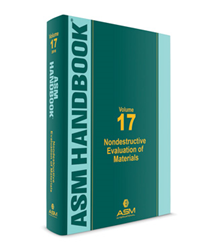 ASM International Publishes New Handbook for NDT
Posted:

2018-7-8
Nondestructive evaluation (NDE) is an area of science and technology that is increasingly important to the field of engineering. NDE is an interdisciplinary endeavor that brings together the expertise of materials science and metrology, along with the underlying physics for inspection methods, as well as statistics, computers, robotics, and software. The adoption of advanced manufacturing requires new metrology tools and methods to provide data for assessing new materials including powder metals (as used in
...Read More.
Ardenna and HUVRdata Announce AI-Based Defect Detection Automation
Posted:

2018-7-8
Ardenna and HUVRdata, who announced a collaboration in April to integrate their respective capabilities into one platform, are excited to reveal a groundbreaking joint solution that provides fully automated defect detection, reporting and analytics to the energy sector. This enhanced platform unites Ardenna's AI-based automated defect detection software with HUVR's Automation and Enterprise Industrial Asset Management Reporting and Analytic toolset to provide customers with a state-of-the-art solution for i
...Read More.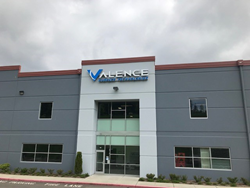 Valence Gains Boeing Approval for Titanium Etch Processing and NDT
Posted:

2018-7-8
Valence Surface Technologies (Valence), the world's largest independent provider of aerospace product finishing services, announced today that it has received Boeing approval for a new, state of the art titanium etch line at its plant in Everett, Washington. The new line is designed to process large aerostructure components up to 12' in the length, and high quantity orders, alleviating a major constraint in the aerospace supply chain. Matthew Alty, VP Operations, explained, "We've seen a pressing need in
...Read More.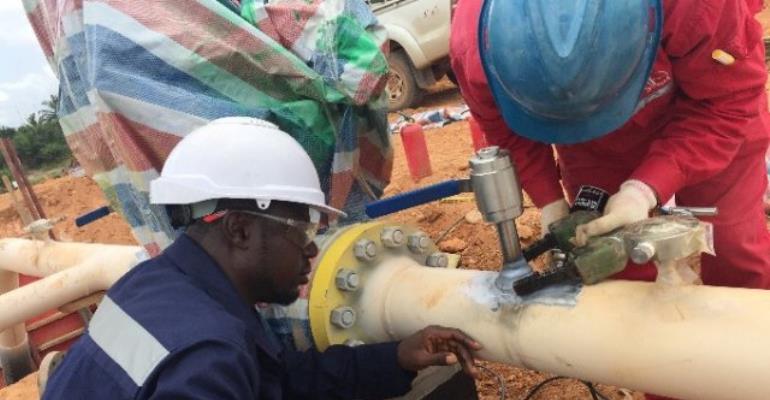 GAEC and COTVET Bring NDT to Ghana
Posted:

2018-7-8
The National Nuclear Research Institute (NNRI) of the Ghana Atomic Energy Commission (GAEC) has called for the use of Non-Destructive Testing (NDT) Technology in industry to avoid potential disasters. Director of Institute, Dr. Gorman Ofosu said the solution to the incessant gas and fuel station explosions in the country to some extent lies with NDT technology. Speaking at a forum last Wednesday at the Ghana Institute of Engineers and Planners in Accra to introduce NDT technology to some engineers and
...Read More.
Inspection Services Labs in San Jose and Ohio Now Fully Equipped with Non-Destructive Testing Technology
Posted:

2018-6-30
Yxlon has completed installation of its latest technology systems in the company's two Inspection Services facilities in North America open for customer trials and outsourced inspection contracting. Comet's Lab One facility in San Jose, California, and Yxlon's Non-Destructive Testing facility in Hudson, Ohio, now offer customers the ability to send samples for Non-Destructive Test (NDT) contract services, as well as provide an opportunity to conduct trials and evaluations on a wide variety of systems fro
...Read More.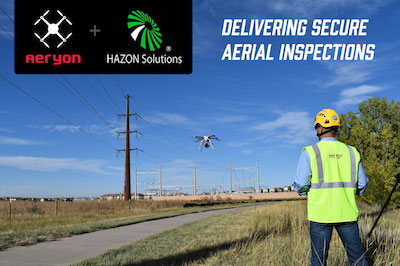 Aeryon Partners with HAZON Solutions to Provide Next-Gen Secure Aerial Inspections
Posted:

2018-6-30
Aeryon Labs Inc, a leading manufacturer of high-performance Unmanned Aircraft Systems (UAS) for military, public safety, and commercial customers, today announced its partnership with HAZON Solutions, a drone service provider focused on critical infrastructure inspections for energy and utility customers throughout North America. "As utilities learn more about the cybersecurity risks inherent with operating drones, they are increasingly turning to Aeryon UAS to inspect their transmission towers, power pl
...Read More.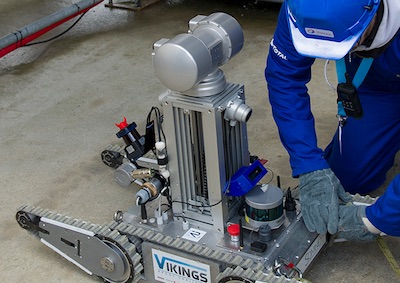 Total Promotes Open Innovation for Robotic Inspection
Posted:

2018-6-30
Currently, no existing autonomous surface robot is able to meet the specific needs of hydrocarbon exploration and production activities. That is why Total launched an unprecedented international competition. Conducted in partnership with the French National Research Agency, the ARGOS (Autonomous Robot for Gas & Oil Sites) Challenge took an open to innovation approach to design and build the first-ever autonomous surface robot for oil and gas sites. Total is the first oil and gas company to trial this type o
...Read More.
Varex To Showcase Industrial Imaging at 12th European Conference on NDT
Posted:

2018-6-30
Varex Imaging Corporation (Nasdaq: VREX) will exhibit its latest industrial imaging components at the 12th European Conference on Non-Destructive Testing in Gothenburg, Sweden from June 11-15, 2018. The annual Conference is attended by a large number of Non-Destructive Testing (NDT) specialists ranging from researchers to leading experts, all meeting to share ideas and expertise. At Booth C05:09, the Varex exhibit will feature an array of its X-ray tubes and linear accelerators, digital detectors and oth
...Read More.
Next 10 >>>
Displaying 161 through 170 of 200

More Newss: 1 | 2 | 3 | 4 | 5 | 6 | 7 | 8 | 9 | 10 | 11 | 12 | 13 | 14 | 15 | 16 | 17 | 18 | 19 | 20