NDT News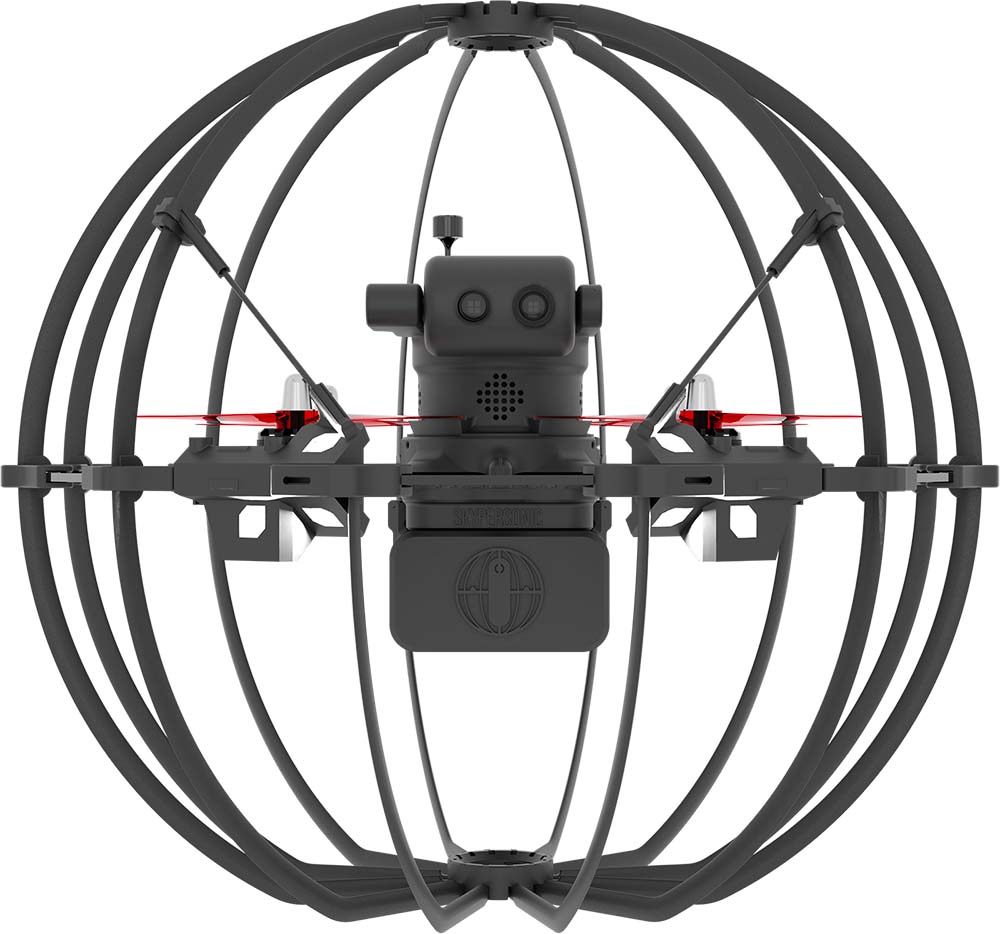 Skypersonic Highlights Two-year Facility Inspection Program with General Motors
Posted:

2022-8-5
Skypersonic, a subsidiary of Red Cat Holdings, Inc. (Nasdaq: RCAT) ("Red Cat'' or the "Company"), a hardware-enabled software provider to the drone industry, highlights a two-year program whereby General Motors used the Skycopterô, a drone specifically designed and equipped to perform inspections safely in challenging environments, to perform crane rail inspections in all 19 of its North American stamping (metalworking) facilities. "Using the Skycopter, we are able to capture information that is releva
...Read More.
D‹RR HD-CR 35 Increases Efficiency for ENOD Argentina
Posted:

2022-8-1
ENOD S.R.L is an NDT service company based in Buenos Aires, serving the energy sector in Argentina since August 1980. ENOD is one of the largest service providers in Argentina, offering a wide range of inspection methods to fit their customers' needs. They have largely invested in the latest technologies to be one of the pioneers in their local market. A few years ago, they stepped into digital radiography to replace traditional film radiography and offer state-of-the-art technologies to anticipate the c
...Read More.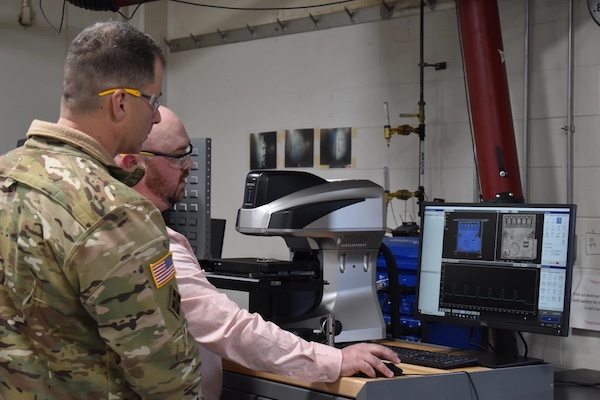 Army Upgrades Quality Assurance Inspection Equipment
Posted:

2022-8-1
The Army's rollout of an overarching 15-year, $16 billion modernization plan for its organic industrial base includes many flagship investments into state of the art military construction projects similar to Crane Army Ammunition Activity's recently completed receiving and plating facilities. But modernization at Crane Army, one of the 23 depots, arsenals and ammunition plants within Joint Munitions Command, is also taking place with vital continuous and incremental changes that will deeply impact its abili
...Read More.
API Launches DYNAMIC 9D LADAR at Control 2022
Posted:

2022-8-1
API launches the DYNAMIC 9D LADAR, an innovative LAser Detection And Ranging system that captures both dimensional and surface geometry data. It incorporates a breakthrough technology that is set to revolutionize automated production measurements. The patent-pending Dynamic 9D LADAR offers the fastest, most accurate interferometry-based LADAR system incorporating Optical Frequency Chirping Interferometry (OFCI) technology. 9D LADARís accurate data collection of production measurements represents the next
...Read More.
Sound Scanner Makes Machinery Noise Visible
Posted:

2022-7-31
The Seven Bel patented innovation of a moving sensor Sound Scanners is able to simulate up to 480 microphone positions on a circular area while using only five built-in microphones. Comparable acoustic cameras are normally equipped with about 100 microphones. This advantage has significant impact on the measurement quality. The unique mobility and handling and high-quality measurement results make the Seven Bel Sound Scanner P132 a high-performance measurement device that can be used and transported easily.
...Read More.
Landing AI joins NVIDIA Metropolis Partner Program to Transform Industrial Inspection with AI
Posted:

2022-7-31
Landing AI, a provider of software that makes building and deploying AI solutions in manufacturing fast and easy, today announced it has joined NVIDIA Metropolis, a program designed to nurture and bring to market a new generation of applications and solutions that make the world's most important spaces and operations safer and more efficient with advancements in AI vision. Landing AI unleashes the next era of AI with its pioneering data-centric approach that brings the benefits of AI to manufacturers tha
...Read More.
VisiConsult Acquiring Majority Stake in CT Specialist Diondo
Posted:

2022-7-31
In a significant move for the industry, VisiConsult X-ray Systems & Solutions GmbH announced today that it has signed an agreement that allows it to acquire a majority stake in the CT specialist diondo GmbH. This strategic cooperation will significantly increase the capabilities of both companies. Hajo Schulenburg, founder of VisiConsult, said both companies share similar values: "From the strategic to the operational level, our companies have much in common. This exciting new chapter offers significant
...Read More.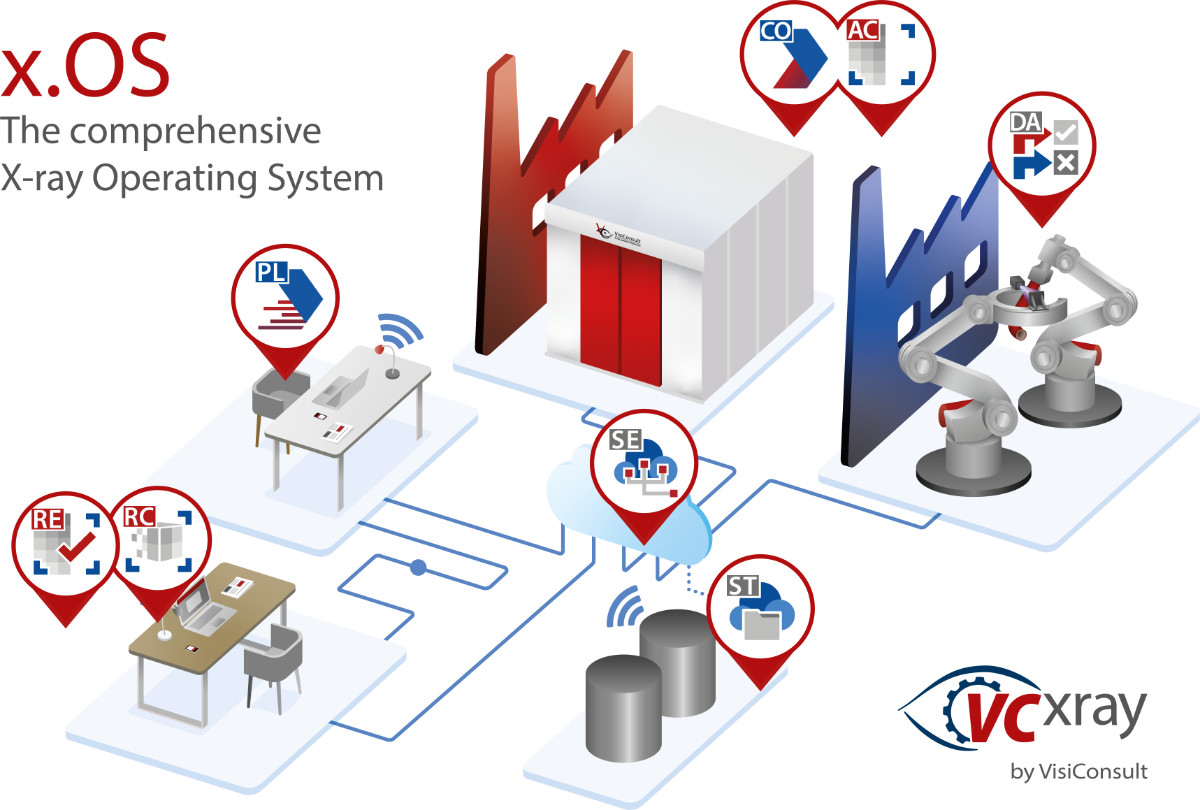 VCxray launches X-ray Operating System for Non-Destructive Testing
Posted:

2022-7-31
After the launch of the ECO line and a new collection of high-end customized solutions, VCxray (a division of the market leader VisiConsult) is introducing a comprehensive X-ray Operating System named x.OS during the Control exhibition in Stuttgart, Germany starting May 3rd. The origins of VisiConsult were based on the development of innovative software solutions for industrial X-ray inspection. This success led to strong growth in the field of machinery and automation, and has since resulted in decades
...Read More.

NDT Global Strengthens Partnership With PRCI
Posted:

2022-7-31
Together with Eddyfi/NDT, NDT Global are delighted to announce the strengthening of their partnership with global collaborative research development organization Pipeline Research Council International (PRCI) to an Associate Member level. In 2006, NDT Global joined PRCI as a Technical Program Associate member; this affiliation has proven instrumental to NDT Globalís ongoing research and technology development. When acquired by Eddyfi/NDT, NDT Global identified the vast opportunities available to the grou
...Read More.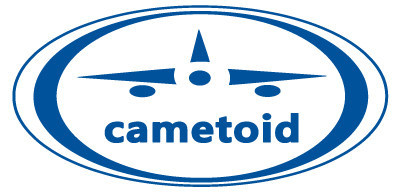 Cametoid Technologies Achieves Preferred Supplier Status with Airbus
Posted:

2022-7-30
Cametoid Technologies, Inc., the global leader in providing protective Ionized Vapor Deposition (IVD) Aluminum Coatings for manufacturing companies in the aerospace, marine, energy, and utilities industries, announced today that Airbus had granted the company approval to supply IVD Aluminum Coatings (Class 1, 2 and 3, both Type I and Type II) to their manufacturing partners effective April 1st, 2022. Cametoid is now the only IVD Aluminum Coating supplier in the U.S. that has achieved preferred supplier stat
...Read More.
Next 10 >>>
Displaying 161 through 170 of 200

More Newss: 1 | 2 | 3 | 4 | 5 | 6 | 7 | 8 | 9 | 10 | 11 | 12 | 13 | 14 | 15 | 16 | 17 | 18 | 19 | 20