NDT News

Ultrasonic testing for Subsea Structures and Ship Surveys
Posted:

2021-11-18
High levels of salt contained in seawater and sea air is responsible for exacerbating severe corrosion - a relentless threat to the integrity of marine structures and vessels. Salt promotes the chemical deterioration of exposed surfaces and the growth of corrosive organisms. The worst is amidst alternating wet and dry conditions, usually at the water's surface - the ' splash zone '. Regular, accurate inspection and maintenance are essential for ensuring the safety of an extensive list of structures compr
...Read More.
Cygnus 1 Intrinsically Safe Certified to ATEX, IECEx and CSA-US
Posted:

2021-11-18
Did you know? The Cygnus 1 Intrinsically Safe ultrasonic thickness gauge is the only one of its kind in the world certified to Class 1, Div 1 ("Zone 0") for ATEX, IECEx and CSA-US. As well as being intrinsically safe, Cygnus 1 is extremely rugged and specifically designed for measuring metal thickness to determine wastage or corrosion in Zone 0, Zone 1 hazardous and potentially explosive environments. Boasting a highly durable, shock-proof and splash-proof (IP65 rated) construction, this heavy-duty unit
...Read More.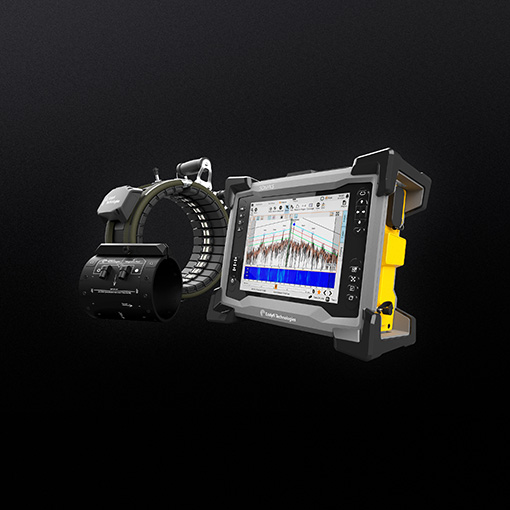 Eddyfi Technologies Proudly Introduces Sonyks™: The Next Generation of Guided Wave Testing
Posted:

2021-11-15
Quebec, November 15, 2021 – It has been nearly 25 years since the commercial launch of Teletest®, the first Guided Wave Ultrasonic Testing (GWUT or GWT) or Long-Range Ultrasonic Testing (LRUT) instrument designed to efficiently screen long pipes, including buried pipelines, for corrosion. With the technology and supporting expertise acquired by Eddyfi Technologies in 2017, significant research and development have been heavily invested into this offering. Today, we are proud to introduce Sonyks™, the result
...Read More.

Nordson Corporation Announces Agreement to Acquire NDC Technologies
Posted:

2021-11-14
Nordson Corporation (Nasdaq: NDSN) has signed a definitive agreement for the acquisition of the NDC Technologies business, a leading global provider of precision measurement solutions for in-line manufacturing process control, from Spectris plc (SXS: LSE). The acquisition expands Nordson's test and inspection platform into new end markets and adjacent technologies. The all-cash transaction, subject to customary post-closing adjustments, is valued at $180 million. "We are excited to welcome NDC Technolog
...Read More.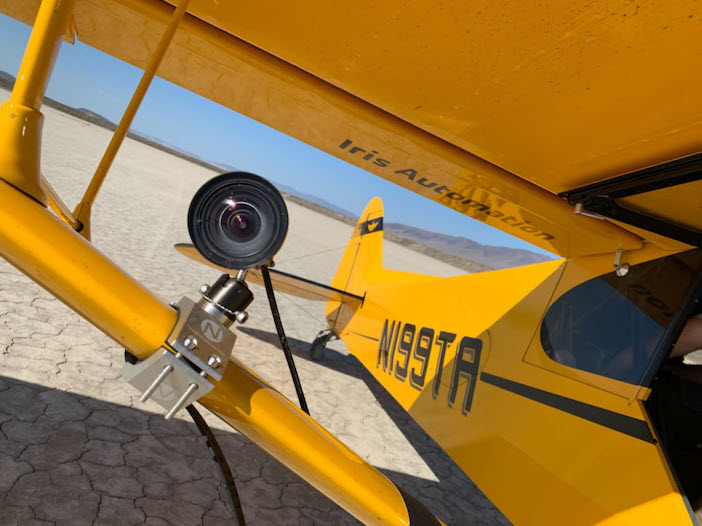 Flight Testing Autonomous Detect and Avoid Technology for Drones
Posted:

2021-11-14
Iris Automation's Casia detect and avoid computer vision system is a leading candidate for equipping drones to avoid other aircraft. The system, which uses off-the-shelf cameras, has been extensively flight tested during the last three years. brought to you by Element Aerospace In the USA the FAA allows waivers and exceptions for drones to operate beyond visual line of sight (BVLOS) under Part 107 and Part 135, but the rules and regulations haven't been written yet by the FAA for more routine ope
...Read More.
Edmund Optics South Korea Expands
Posted:

2021-11-14
Edmund Optics®, leading global manufacturer and supplier of optical components, has announced the relocation of its regional South Korea office to a larger facility in the Mapo district of Seoul. This expansion into one of Korea's largest metropolitan areas is necessary to accommodate growing business demands. The new 2,841-square-foot (264-square-meter) office will accommodate more employees and an improved, state-of-the-art workspace. The office will facilitate internal and external collaboration and comm
...Read More.
Pine Environmental is Now Selling Electromagnetic Tube Inspection Probes for Eddy Current, Remote Field, & Near Field
Posted:

2021-11-13
NEWS RELEASE | FOR IMMEDIATE RELEASE | November 1, 2021 Pine Environmental is Now Selling Electromagnetic Tube Inspection Probes for Eddy Current, Remote Field, & Near Field Electromagnetic tube inspection has rapidly become a routine NDE method for providing reliable and rapid condition assessments of process exchanger tubing. In conjunction with our short-term and long-term instrument rentals, Pine is expanding its inventory to provide the probes required for the general purpose and routine tube ins
...Read More.
IONIX EXPANDS HOTSENSE™ UT WITH NEW PROBES
Posted:

2021-11-12
Ionix has launched a range of new HotSense™ ultrasonic testing probes following the successful release of its HS582i 5 MHz 8mm dual probe in 2020. The range is capable UT inspections up to 550 ºC, with increased wear resistance. Two new variants, the HS2122i and HS5122i, offer a lower frequency and larger tip diameter format of the HotSense™ inspection transducer that have been developed to enable on stream thickness measurements and surveys to be made, even on hot assets. The HS2122i is a 2.5MHz prob
...Read More.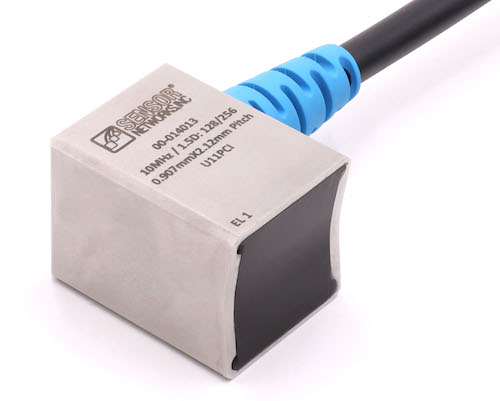 Sensor Networks Expands with 256 Element Matrix Array UT Transducers
Posted:

2021-11-4
Dr. James Barshinger, Chief Technology Officer of Sensor Networks, Inc., (SNI) is pleased to announce the company's expanded capabilities into the design and manufacturing of high-element-count 1.5 and 2D matrix array UT transducers. Their new, advanced manufacturing processes have been refined, allowing efficient and orderly management of up to 1,000 elements in a rugged & robust transducer package with integral cable and connector. The custom-elevation focused 1.5D 128/256-element transducer assembl
...Read More.
How to Implement Phased Array Inspections for Stainless Steel Welds
Posted:

2021-11-2
Phased array technology is well established for the inspection of new welds during fabrication. In recent years, operators have moved away from outside radiography for critical weld inspection and are using phased array as the primary volumetric NDT method for quality assurance. Advanced ultrasonic methods are free from hazardous material, remove safety concerns and are able to provide instantaneous results for weld quality. In addition, phased array has the ability to provide cross sectional information of
...Read More.
Next 10 >>>
Displaying 161 through 170 of 200

More Newss: 1 | 2 | 3 | 4 | 5 | 6 | 7 | 8 | 9 | 10 | 11 | 12 | 13 | 14 | 15 | 16 | 17 | 18 | 19 | 20