NDT News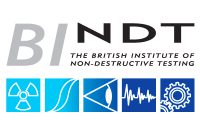 Corrosion Monitoring 2019: Call for Abstracts
Posted:

2019-2-28
The Sixteenth International Conference on Condition Monitoring and Asset Management (CM 2019) will take place from Tuesday 25 to Thursday 27 June 2019 at The Principal Grand Central Hotel, Glasgow, UK. The conference is organised by the British Institute of Non-Destructive Testing (BINDT) in close partnership with the International Society for Condition Monitoring (ISCM) and the US Society for Machinery Failure Prevention Technology (MFPT). To submit an abstract (of no more than 200 words) visit: https
...Read More.
PinnacleART and Solomon Partner for Reliability, Maintenance, and Integrity Assessment
Posted:

2019-2-28
PinnacleART, a global leader in designing, implementing, and maintaining asset reliability and integrity programs, is strategically partnering with Solomon Associates, a performance improvement company that provides benchmarking and advisory services, to build comprehensive asset assessments for facilities in the energy industry. The strategic partnership will allow both companies to offer best-in-class reliability, maintenance, and integrity assessments to the oil and gas, chemical, and manufacturing indus
...Read More.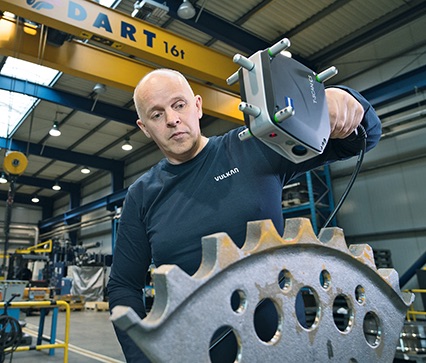 Webinar: Performing First Article Inspection on the Shop Floor
Posted:

2019-2-28
Before a manufacturing process can begin, a check between the final design and actual manufactured result must be completed in some industries like automotive, medical device and aerospace. This is called First Article Inspection (FAI). FAI can be a complex process but with new technology, like 3D scanning and advancements in software, the process can be easily done in a matter of minutes. Webinar Highlights: Learn more about FAI and when it's needed See how FAI can be done on the shop floor for s
...Read More.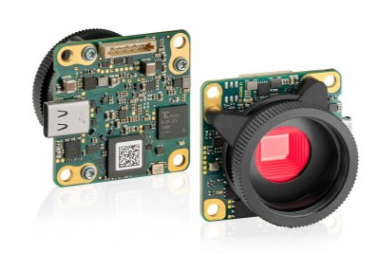 IDS Integrates Sony IMX273 into Eye Camera
Posted:

2019-2-28
The IMX273 1.6 MP global shutter CMOS sensor from Sony provides enormous sensitivity, low noise levels and a high dynamic range. With the integration of this sensor into the uEye LE camera family, IDS has even more USB 3.1 Gen 1 cameras available that deliver up to 247 fps. With a wide choice of configurations, the uEye LE models are particularly well suited for equipment manufacturing and space-critical applications. From April 2019, uEye LE models will complement the uEye CP, uEye FA and uEye SE varian
...Read More.
Webinar: X-Ray Computed Tomography Scanning for Defense Applications
Posted:

2019-2-27
X-ray Computed Tomography (XCT) scanning has been in use for decades, and it remains a key component in non-destructive testing (NDT). XCT allows a user to create a three-dimensional (3D) representation of a scanned object within a computer software program, and to create highly detailed output files for future use and manipulation. XCT has evolved over recent years to be used for research and development, reverse engineering, manufacturing and quality control, and life cycle management. Specifically, fo
...Read More.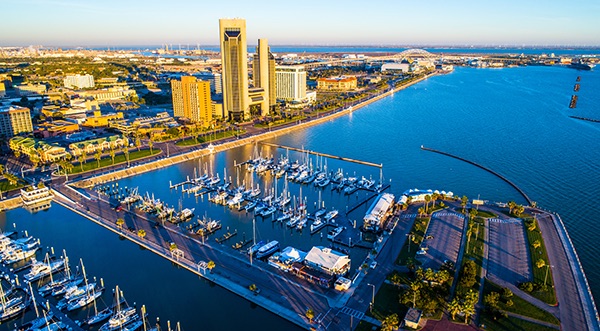 MFE Rentals Expands Gulf Coast Reach with New Corpus Christi Location
Posted:

2019-2-22
MFE Rentals, Inc announced today its expansion into Corpus Christi, Texas in response to a strong demand for its presence in the Gulf Coast region. The new office marks their 12th North American location, including the new Denver, Colorado location opened earlier this year. The new Corpus Christi address at 226 Enterprize Pkwy, Suite 108, Corpus Christi, TX 78405 expands their reach along the coast which is home to many of the world's leading inspection companies. "Our new Corpus Christi location exte
...Read More.
FLIR Systems to Acquire Endeavor Robotics
Posted:

2019-2-15
FLIR Systems, Inc. (NASDAQ: FLIR) announced today that it has entered into a definitive agreement to acquire Endeavor Robotic Holdings, Inc., a leading developer of battle-tested, tactical unmanned ground vehicles (UGVs) for the global military, public safety, and critical infrastructure markets, from Arlington Capital Partners for $385 million in cash. Endeavor's highly-mobile and easy to operate ground robots utilize advanced sensing and actuation in providing explosive ordnance disposal, reconnaissance,
...Read More.
Micro-Epsilon Introduces Eddy Current System for Inductive Displacement Measurement
Posted:

2019-2-15
The eddyNCDT 3060 is a new, powerful eddy current measurement system from Micro-Epsilon that is suitable for high speed, high precision displacement measurements in harsh industrial environments. The system comprises a compact controller, a sensor and integrated or non-integrated cable, and is factory-calibrated for ferrous and non-ferrous materials. With more than 400 compatible sensor models, unique ease of use and smart signal processing, the eddyNCDT 3060 sets new standards in inductive displacement mea
...Read More.

DB Engineering & Consulting acquires infraView GmbH
Posted:

2019-2-15
DB Engineering & Consulting acquired the Mainz-based IT company infraView in October. infraView specializes in developing digital solutions for monitoring, inspecting and analyzing infrastructure assets and vehicles. It was infraView who created the DIANA diagnostics and analytics platform for DB. This is one of the world's largest digital switch diagnostics platforms and is connected to more than 20,000 switches. Its intelligent diagnosis and analysis of data allows maintenance and damage repair require
...Read More.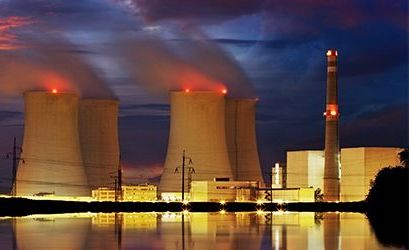 Minimizing Exposure: RVI Videoscopes Take Radiation Exposure to a New Low
Posted:

2019-2-15
For personnel in nuclear power plants, time and distance are critical measurements when it comes to safe inspections. When workers need to enter a high-radiation area to examine a potential problem or make a routine inspection, proximity to radiation and the length of time the inspection takes can increase their effective radiation dose. Suspected corrosion or blocked conduits or vessels in the containment area need to be handled immediately to help avoid accidental radiation leakage. In some cases, the
...Read More.
Next 10 >>>
Displaying 161 through 170 of 200

More Newss: 1 | 2 | 3 | 4 | 5 | 6 | 7 | 8 | 9 | 10 | 11 | 12 | 13 | 14 | 15 | 16 | 17 | 18 | 19 | 20