NDT News

Nanofocus Resolution with ADVACAM WidePIX Detectors
Posted:

2020-10-16
Achieving the limits of resolution in nanofocus X-ray inspection requires finding the most appropriate combination of X-ray detector and X-ray source. A joint project to explore the capabilities of their components was initiated by ADVACAM s.r.o from Prague and X-RAY WorX GmbH from Garbsen. The combination of ADVACAM's photon counting WidePIX detectors with the nanofocus tube XWT-190-TCNF yielded a performance even below the tube's nominal resolution of 0.5 microns. ADVACAM develops the WidePIX line of h
...Read More.
Industrial Grade Terahertz Time Domain Spectroscopy
Posted:

2020-10-14
Intended for inline thickness gauging, an industrial terahertz time-domain spectroscopy system based on electronically controlled optical sampling measures terahertz pulses at kilohertz rates in harsh environments. Inline thickness gauging is currently among the most promising industrial applications for terahertz optical technologies. Acting on this demand, TOPTICA Photonics (Gräfelfing, Germany) has developed a terahertz time-domain system based on electronically controlled optical sampling (ECOP
...Read More.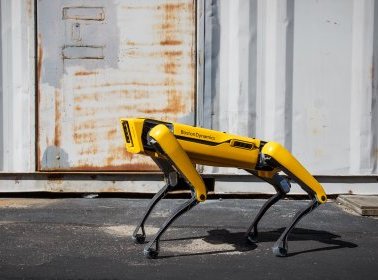 MFE Rentals Partners with Boston Dynamics to Offer Autonomous Agile Robot SPOT to Customers
Posted:

2020-10-14
HOUSTON, TX - Inspection solutions provider MFE Rentals announces its partnership with global mobile robotics leader Boston Dynamics today giving MFE Rentals customers premier access to the groundbreaking SPOT® robot. Boston Dynamics designed SPOT® to go where other robots cannot go and perform a broad number of tasks, making it a revolutionary asset across myriad applications. Operators may use Spot to monitor remote or hazardous environments, automate documentation of construction progress, and provid
...Read More.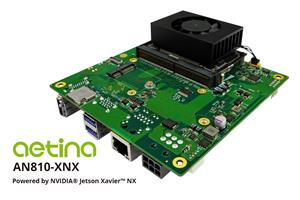 Aetina Launches Platform for Edge AI for Inspection, Drones, and More
Posted:

2020-10-14
Aetina Corporation, the provider of high-performance GPGPU and edge AI computing solutions, announced the new AN810-XNX edge AI computer leveraging powerful capabilities of the NVIDIA® Jetson Xavier™ NX. This edge AI computer provided various alternatives of I/O slot, nicely expand its range of edge AI systems built on the Jetson platform for robotics, drone, UAV, industrial inspection, medical imaging, and deep learning. The AN810-XNX combines the NVIDIA Jetson Xavier NX and Aetina brand new AN810 carri
...Read More.
Olympus and Hellier NDT Extend Collaboration to Train Future NDT Inspectors
Posted:

2020-10-14
WALTHAM, Mass., (October 14, 2020) — Furthering a partnership that began in 1986, Olympus, a leading manufacturer of innovative nondestructive testing (NDT) solutions, has supplied Hellier's Houston, Texas location with advanced NDT inspection equipment. The industry-leading OmniScan™ X3 phased array flaw detector with FMC/TFM and other Olympus instruments will be used to train this next generation of inspectors in ultrasonic testing (UT). Hellier strives to prepare its students for real work scenarios a
...Read More.
Jacobs to Lead European Union-Funded Nuclear Power Plant Research
Posted:

2020-10-14
DALLAS – Jacobs (NYSE:J) was selected to lead an international consortium whose cutting-edge research could lead to extensions in the operational lifespan of nuclear power plants around the world. The INCEFA-SCALE program (INcreasing safety in nuclear power plants by Covering gaps in Environmental Fatigue Assessment) aims to reduce uncertainties about how critical components will perform when subjected to the harsh conditions inside operational nuclear power reactors. Although components and material
...Read More.
Sensor Networks, Inc. Invests in Expanded Capacity to Produce UT Wedges
Posted:

2020-10-6
STATE COLLEGE, PA - Sensor Networks, Inc. (SNI) expanded its capacity to deliver high-precision, standard and custom Ultrasonic Transducer wedges for its NDT customers. "SNI has invested over $300,000 in improved wedge signal-to-noise acoustic performance and additional CNC machines in order to meet new demand caused by supply-chain disruptions in the market. We also increased our engineering and production staff in order to keep up with the expanded workload." said Jeff Anderson, President & GM of SNI.
...Read More.
NDT Products Limited Welcomes Jared Melnyk as Business Development Manager
Posted:

2020-10-5
St. Catharines, ON - Non-Destructive Testing (NDT) Products Limited, a leading supplier of NDT equipment and supplies, is pleased to announce that Jared Melnyk has joined the company as the New Business Development Manager. "I am very excited to join Non-Destructive Testing (NDT) Products Limited," said Melnyk. "They are a great group of professionals representing some of the best technology in the industry with a reputation for putting their customers first. I look forward to contributing to their conti
...Read More.
DURR Introduces D-Tect X Radiography Software
Posted:

2020-10-1
D-Tect X is the new generation of DURR NDT's proven software for industrial radiography and was developed from the ground-up in close cooperation with level 3 experts and users. The result is a software solution that sets new standards in terms of performance and user-friendliness and at the same time is extremely flexible. Everything is covered: from image acquisition, image evaluation and report generation to data import and export. With support for graphics and multi-core processors, D-Tect X is extre
...Read More.
Boeing Slows Deliveries of 787 for Flaws in CF Components
Posted:

2020-10-1
Boeing Co. has slowed deliveries of its 787 Dreamliner as crews check for a new manufacturing flaw involving gaps in the horizontal stabilizer, the small wing in the aircraft tail. The company also is inspecting newly built Dreamliners for slight folds or roughness on the lining of the carbon-composite fuselage, an issue that came to light late last month when Boeing told 787 operators to ground eight of the jets. In both instances, any variation that is greater than 0.005 inch — about the thicknes
...Read More.
Next 10 >>>
Displaying 161 through 170 of 200

More Newss: 1 | 2 | 3 | 4 | 5 | 6 | 7 | 8 | 9 | 10 | 11 | 12 | 13 | 14 | 15 | 16 | 17 | 18 | 19 | 20