NDT News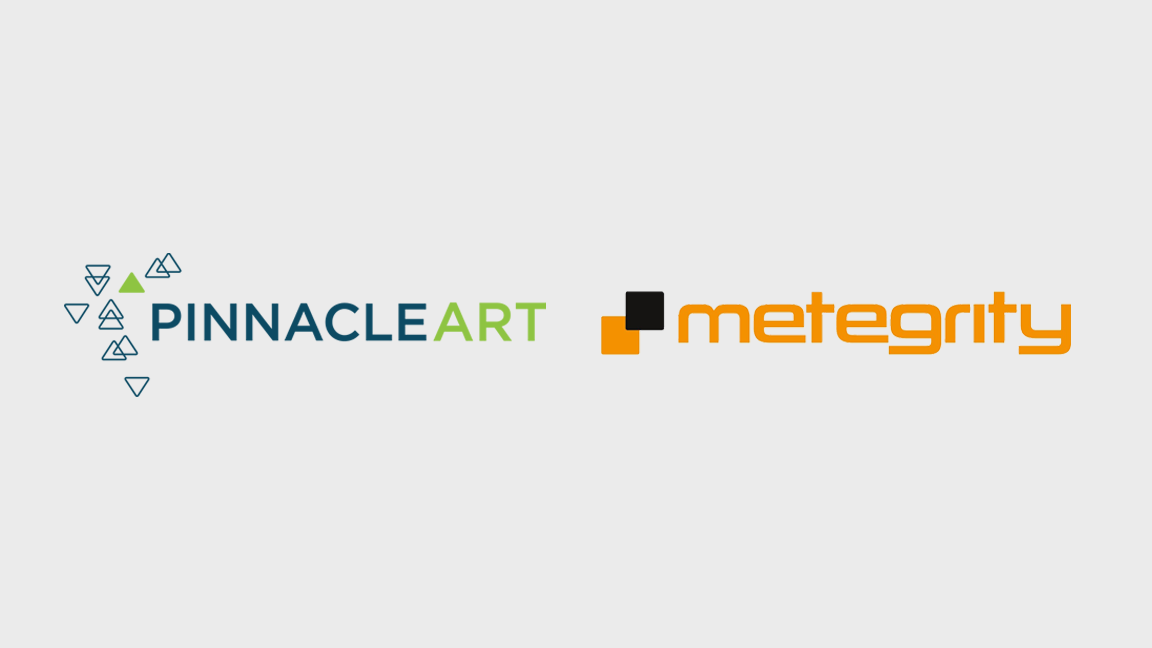 PinnacleART and Metegrity Partner for Inspection Data Management
Posted:

2019-4-16
PinnacleART, a global leader in designing, implementing, and maintaining asset integrity programs, and Metegrity, an asset integrity software company, are strategically partnering to improve the mechanical integrity (MI) program of a natural gas service provider's operations in the southwest region of the United States. The client's MI program has been experiencing integrity-related issues and was recently flagged by OSHA for non-compliance. PinnacleART will be using Metegrity's Inspection Data Management S
...Read More.
Pine Tree Equity Buys XCEL NDT
Posted:

2019-4-14
Pine Tree Equity III, LP ("Pine Tree Equity"), a private equity firm based in Miami, FL, is pleased to announce that Crossbridge Compliance, LLC ("Crossbridge") has acquired XCEL NDT, LLC ("XCEL") in March 2019. XCEL, founded in 2012 and headquartered in Clifton, KS with six additional offices throughout the Midwest, is a leading regional provider of non-destructive testing and pipeline integrity services to the oil and gas industry. Crossbridge, headquartered in Longview, TX, is a leading regional provider
...Read More.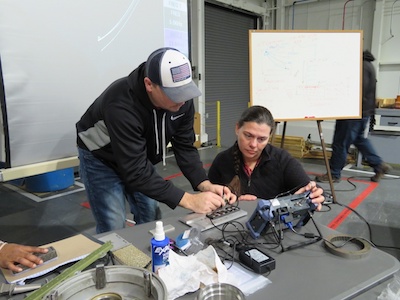 Letterkenny Munitions Center Hosts NDT Training for Joint Munitions Command
Posted:

2019-4-14
Recently, a group consisting of engineers and Non-Destructive Testing technicians from across the Joint Munitions Command enterprise completed a week-long NDT training course planned, funded, and held at Letterkenny Munitions Center. Ms. Toni Bailey, TB3 NDT Consulting LLC., Manorville, New York, presented "Introduction to Non-Destructive Testing", which included 40 hours of classroom training in conjunction with hands-on practical exercises to the group, at LEMC's NDT facility. The group included NDT te
...Read More.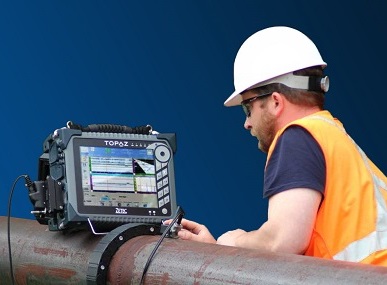 Zetec Integrates Structural Integrity Associates LATITUDE Encoding System with TOPAZ
Posted:

2019-4-14
Zetec Inc., a global leader in nondestructive testing (NDT) solutions, announced an exclusive agreement with Structural Integrity Associates Inc. to integrate and promote its LATITUDE non-mechanized probe position and orientation encoding technology with the Zetec TOPAZ family of portable phased array ultrasonic testing (PAUT) instruments. "We are excited to work with Structural Integrity, a global leader in providing innovative engineering solutions, to bring this exciting encoding technology to the TOP
...Read More.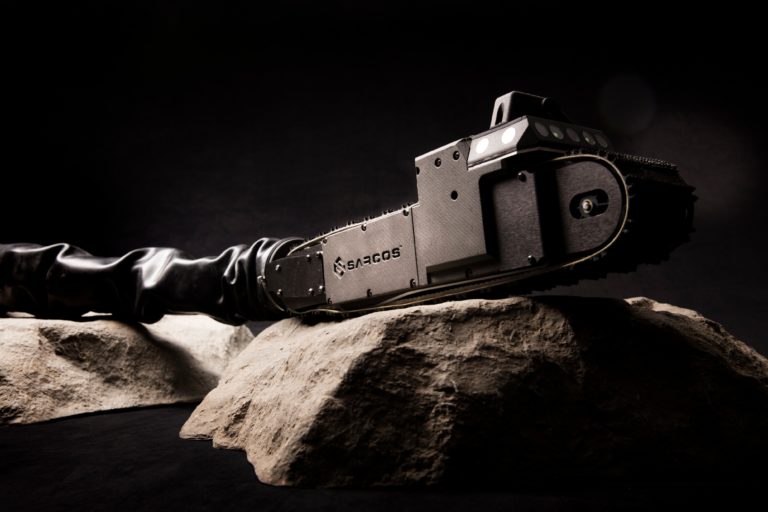 U.S. Navy Partners with Sarcos Robotics for Powered Full-Body Exoskeletons and Inspection Robots
Posted:

2019-4-14
Sarcos Robotics, a global leader in robotic systems that augment rather than replace humans working in the industrial, public safety and military sectors, announced its partnership with Puget Sound Naval Shipyard (PSNS) & Intermediate Maintenance Facility (IMF) to evaluate and deploy robotic technologies, including full-body, powered exoskeletons and man-portable inspection robots, for use in naval shipyards. "Sarcos is revolutionizing the robotics industry and redefining the workforce of the future by d
...Read More.
Zivid Demos High Precision Color 3D for Robotic Inspection
Posted:

2019-4-14
Zivid, the 3D machine vision camera company, will exhibit at Automate for the very first time with newly appointed imaging solutions partner MoviMED (Booth #8114). The company will showcase the Zivid One 3D color camera integrated with a UR5 Universal Robot in a live demonstration of high-speed part inspection and quality control. Using an advanced technique of time-coded structured light projection, Zivid's real-time, high definition, color 3D cameras capture high-quality point cloud XYZ and RGB data t
...Read More.
Carestream Non Destructive Testing Appoints New Leadership for EMEA Regions
Posted:

2019-4-14
Carestream's Non- Destructive Testing (NDT) business has experienced rapid growth and is expanding operations in the Europe, Middle East and Africa region (EMEA). In order to manage and support this growth, Philippe Moreau has joined Carestream NDT as the Regional Business Manager NDT for EMEA. "We are excited to welcome Philippe to the Carestream NDT team. His skill set enhances and strengthens Carestream's growing presence in NDT and in EMEA, and he has proven himself to be a successful customer focuse
...Read More.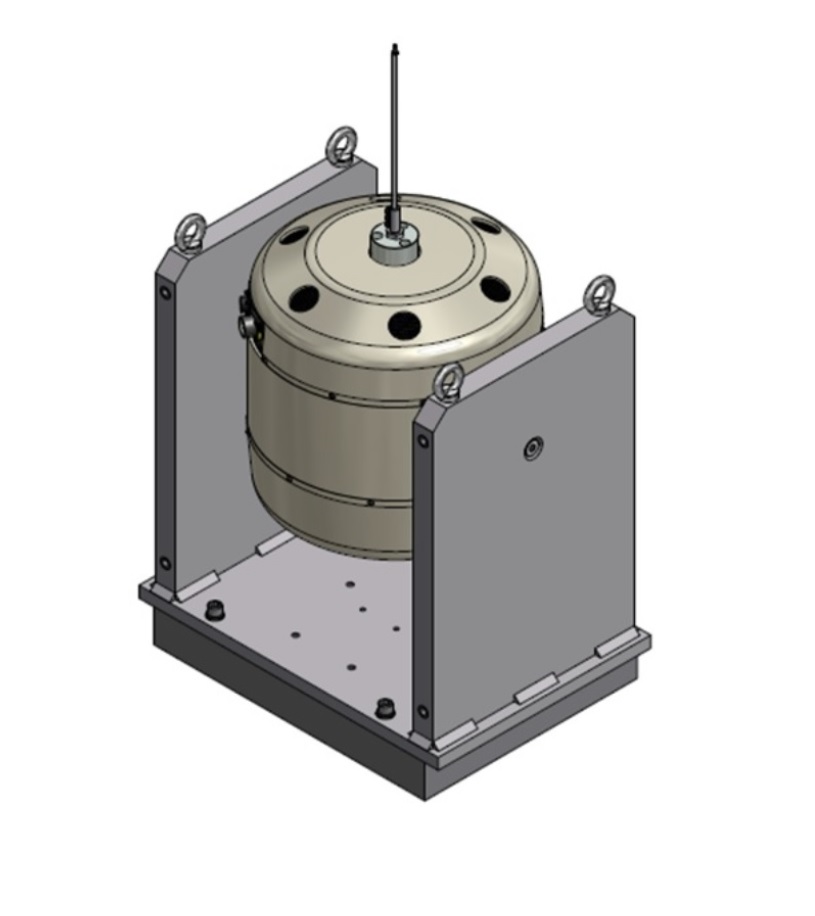 MB Dynamics Introduces Exciter System for Large-Scale Modal Testing
Posted:

2019-4-5
MB Dynamics Introduces Exciter System for Large-Scale Modal Testing Industry-Exclusive Design Excites Sine Forces Up to 4000N April 5, 2019 – Cleveland, Ohio, USA – MB Dynamics, Inc. (www.mbdynamics.com) (MB), field-proven industry experts in the design, manufacture and supply of vibration test systems and equipment, including buzz, squeak and rattle (BSR), steering, and suspension component test systems; modal exciters and amplifiers; automated calibration systems; dynamic controllers; transducer ca
...Read More.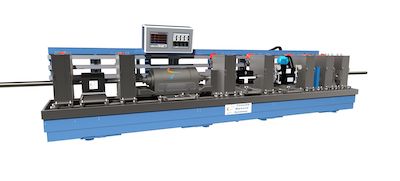 Contrôle Mesure Systèmes Supplies Turnkey NDT System to Salzgitter Mannesmann
Posted:

2019-4-5
Leading company Salzgitter Mannesmann Precision Tubes recently chose the French NDT manufacturer Contrôle Mesure Systèmes (CMS) for the creation of an entirely new production line. Salzgitter Mannesmann Precision Tubes continues to invest in order to maintain a competitive edge within in the automotive, chemical/petrochemical and energy industries. The main aim of this recent phase of investment is to stimulate the market and make the plant even more productive and cost-effective. The new production lin
...Read More.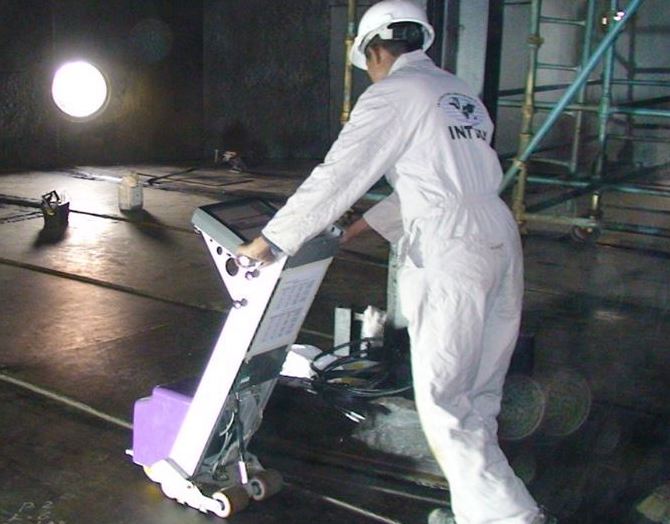 NDT CCS acquires Kuwait's International Inspection Center
Posted:

2019-3-31
Investcorp's portfolio company NDT Corrosion Control Services Co. ("NDT CCS") or (the "Company"), today announced the acquisition of International Inspection Center Co. ("Intrex"), Kuwait's largest provider of industrial non-destructive testing ("NDT") and inspection services. Investcorp acquired a majority stake in NDT CCS in July 2015 from the Al Shuwayer Group. NDT CCS is an essential testing and inspection service provider for the industrial sector namely oil and gas and petrochemical industry. Under
...Read More.
Next 10 >>>
Displaying 161 through 170 of 200

More Newss: 1 | 2 | 3 | 4 | 5 | 6 | 7 | 8 | 9 | 10 | 11 | 12 | 13 | 14 | 15 | 16 | 17 | 18 | 19 | 20