NDT News


Sensor Networks Webinar for Ultrasonic Matrix-Array Transducers
Posted:

2020-5-20
STATE COLLEGE, PA - Today, Sensor Networks, Inc. (SNI) released an on-demand webinar focused on Ultrasonic Matrix-Array Transducers. Matrix, or 2-D arrays, are the latest buzz in ultrasonic examinations enabled by new portable ultrasonic instruments with much higher channel counts. The Webinar is hosted and presented by Dr. James Barshinger, CTO of Sensor Networks, Inc., a 20 + year veteran of the UT community. The 30-minute webinar walks viewers through the practical, technical and commercial b
...Read More.
Eddy Current Testing in Wind Turbines
Posted:

2020-5-19
Eddy current technology has long been used in nondestructive testing (NDT) for wind turbine tower welds, drivetrains and a wide range of spot inspections in O&M programs. It's a fast, accurate, chemical-free method for detecting surface and sub-surface indications that are too small to see with the naked eye, including cracks, pits, corrosion and damage due to impact or fatigue. Eddy current testing has the added benefit of producing an electronic inspection record for advanced analysis and repor
...Read More.
ASTM Test Method For Airborne Ultrasound Technology Advances in Packaging Inspection
Posted:

2020-5-19
PTI is pleased to announce that the Center for Disease and Radiological Health (CDHR/FDA) named ASTM Test Method F3004-13 (Airborne Ultrasound Technology) as a consensus standard for the evaluation of seal quality. This is another breakthrough in recognition of the performance and value of this non-destructive technology developed by PTI. April 1, 2020 Re: SR200003 Standard Designation Number: ASTM F3004-13 Standard Title: Standard Test Method for Evaluation of Seal Quality and Integrity Usin
...Read More.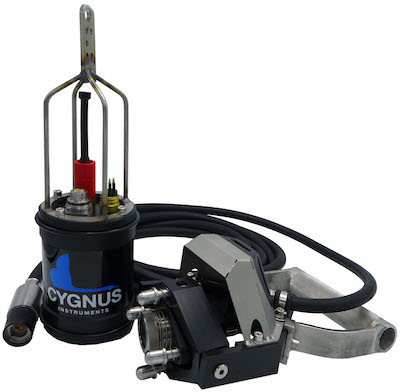 Cygnus FMD System – a Cost Effective Alternative to Gamma
Posted:

2020-5-14
In an interview by Oil & Gas Innovation, Lucinda Crosthwaite-Eyre, Cygnus' Managing Director, speaks about our leading market position in fields such as Ultrasonic Thickness Gauging, Leak Detection and Flooded Member Detection. Best known in the oil and gas sector for Cygnus ultrasonic thickness gauges, Lucinda explains how we employ these technologies in particularly hard to reach places subsea, for example. In addition, Cygnus is paving the way for the industry with its another interesting solution, Flood
...Read More.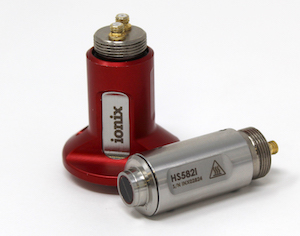 Ionix Launches High Temperature Ultrasonic Thickness Gauging Transducer
Posted:

2020-5-7
Built on the award winning HotSense™ ultrasonic platform, and powered by the proprietary HPZ piezo-ceramic, Ionix is launching a new dual element thickness gauging transducer, HS582i, for use across a wide temperature range, operating up to +550 °C (1022 °F). The probe can be used to measure remaining wall thickness from 1 to 500 mm with compliant thickness gauges in-service assets to. The probe requires no duty cycling below 350 °C (662 °F) allowing corrosion surveys without shutdown or isolation, with fas
...Read More.
MFE Rentals Announces New Thermal Temperature Screening System
Posted:

2020-5-6
MFE is proud to announce the production of our new thermal high-temperature screening system, the MFE EBT Screener. This new equipment conducts mass thermal screenings for elevated body temperatures in high-traffic, public places. "We're ready to help get people back to work," Dylan Duke, Vice President of MFE Enterprises, Inc. said. "This equipment is a hands-free solution for businesses to help prevent the spread of viruses by identifying anyone with fever before they enter a location." The MFE EBT
...Read More.
New Webinar To Show How to Identify Part Defects with Image-Based Methods
Posted:

2020-5-6
Synopsys are running a webinar this May 20th on how to identify part defects using the image-based methods available in Simpleware software. The webinar will show a workflow using a machined simple hole plate (typically used for CT calibration) to explore a number of tools suitable for NDT. Topics will cover automated segmentation and correction, surface deviation, shape fitting, and measurements. Learn more here: https://bit.ly/3bbAtwe
...Read More.
Cygnus 1 IS Gauge Certified to IECEX Standards
Posted:

2020-5-6
Cygnus Instruments is proud to announce that the Cygnus 1 IS Ultrasonic Thickness Gauge now has IECEx Zone 0 Certification. In 1996 the IECEx was established through the initiative of the Ex industry and with support from certification bodies in the UK, France, Canada and Germany. The principle reason for the creation of the IECEx was to create a global (as opposed to regional) system that would provide manufacturers with a single mechanism whereby testing and assessment for the Ex sector would only
...Read More.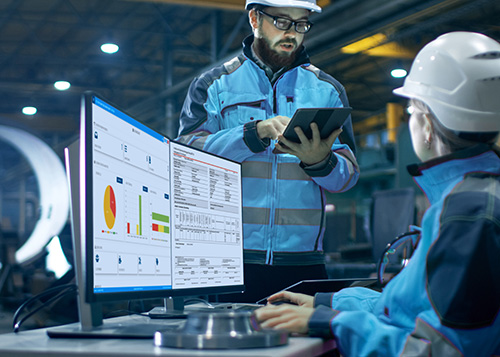 DRIVE NDT Software Unified Workflows
Posted:

2020-5-5
DRIVE NDT, a software solution developed by AAP NDT and DÜRR NDT, for the first time unifies the entire NDT workflow, including all test procedures in a single system: from order entry, the assignment of inspectors, equipment, instructions and standards, to test report generation, approval and archiving. Centralized administration permits the targeted control of all workflows and provides an overview of the status of all inspection orders in real-time. As DRIVE NDT is a web-based application, it can be e
...Read More.
U.S. Air Force Awards FDH Multi-Year Nondestructive Technology Contract
Posted:

2020-5-4
FDH Infrastructure Services, LLC, has been awarded a multi-year contract by the U.S. Air Force to develop a robust method to assess current structural condition and long-term predicted degradation of concrete facilities, using finite element modeling, nondestructive evaluations, and predictive material analysis. FDH's proprietary and patented nondestructive technologies, including dispersive wave propagation methods, have been used to evaluate the integrity and risk of underperformance of critical struct
...Read More.
Next 10 >>>
Displaying 161 through 170 of 200

More Newss: 1 | 2 | 3 | 4 | 5 | 6 | 7 | 8 | 9 | 10 | 11 | 12 | 13 | 14 | 15 | 16 | 17 | 18 | 19 | 20