NDT News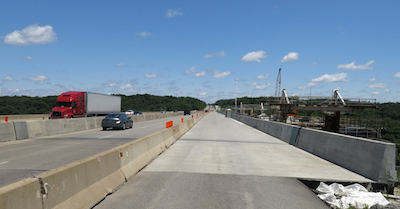 Rebar Mapping on a Bridge Deck with GPR
Posted:

2018-9-11
Infrasense completed a ground penetrating radar (GPR) survey to map the reinforcing steel layout and depth along the underside of a bridge deck in Fond du Lac, Wisconsin. The rebar map will be used by the client to assess the load carrying capacity of the structure and ultimately to update the load rating. The GPR survey was carried out using a high-resolution handheld unit. Longitudinal and transverse data-lines were collected to provide a 3-dimensional dataset of the subsurface. "This project presented
...Read More.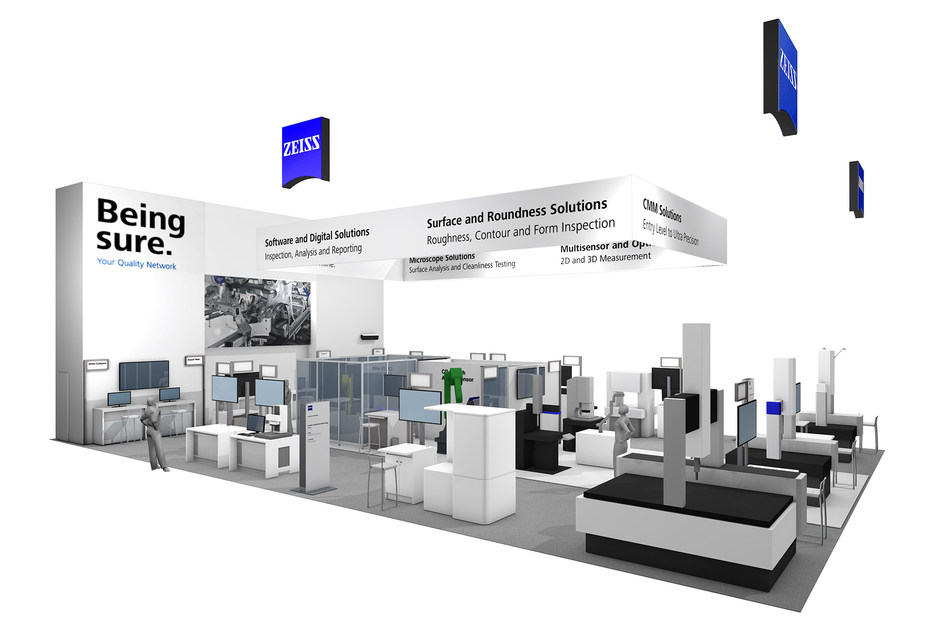 ZEISS Shows Inspection Solutions at IMTS 2018
Posted:

2018-9-11
Being sure is the ZEISS Industrial Metrology theme at IMTS (International Manufacturing Technology Show) in 2018, offering a broad range of customized quality systems and support. Whether in the lab, the measuring room or in production, to ensure efficient and reliable quality assurance processes, more than just inspection systems are needed. Customers need the peace of mind that comes with having an experienced partner—now and in the future. From CT solutions to CMMs to software, there are several customiz
...Read More.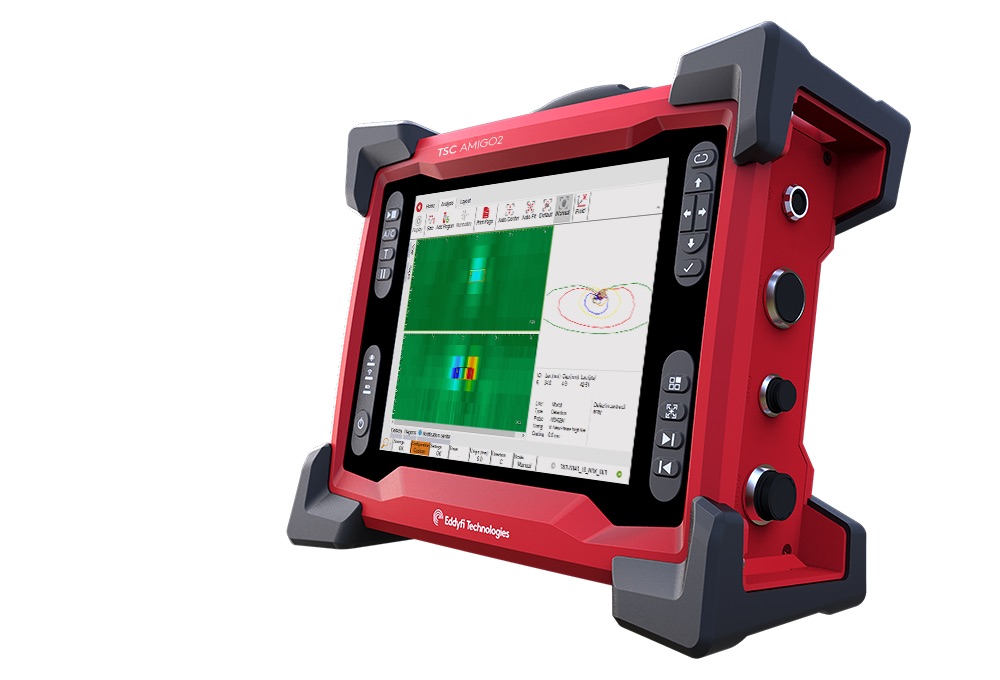 Introducing TSC Amigo2: The Evolution of ACFM
Posted:

2018-9-11
Over its 30-year history, ACFM® technology has developed a solid reputation for accurately detecting and sizing surface-breaking cracks through paint and coatings. The original Amigo ACFM instrument has since earned a reputation for its ruggedness, reliability, and ease of use. As the industry demands better performance in speed, signal quality and portability, it's time for an evolution. It's time for Amigo2. Eddyfi Technologies is proud to bring to the market TSC Amigo2, a solution built on the foundat
...Read More.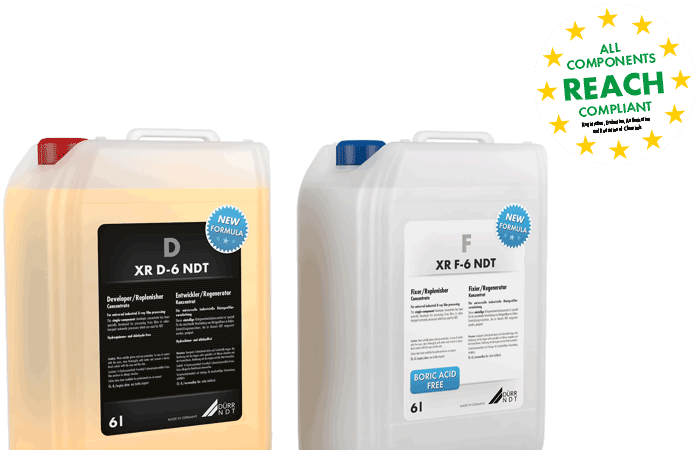 DÜRR NDT X-ray Film Chemicals BAM-certified for FOMA INDUX Films
Posted:

2018-9-11
The well-tried XR D-6 NDT / XR F-6 NDT X-ray chemicals for industrial film processing are now also BAM-certified for use with FOMA INDUX films in accordance with standards DIN EN ISO 11699-1:2012 and ASTM E1815-08. Free of boric acid, hydroquinone and aldehyde, these green chemicals make an important contribution to the protection of people and the environment. Our products are completely devoid of hazard labels and fully compliant with REACH, for the best possible protection of people and na
...Read More.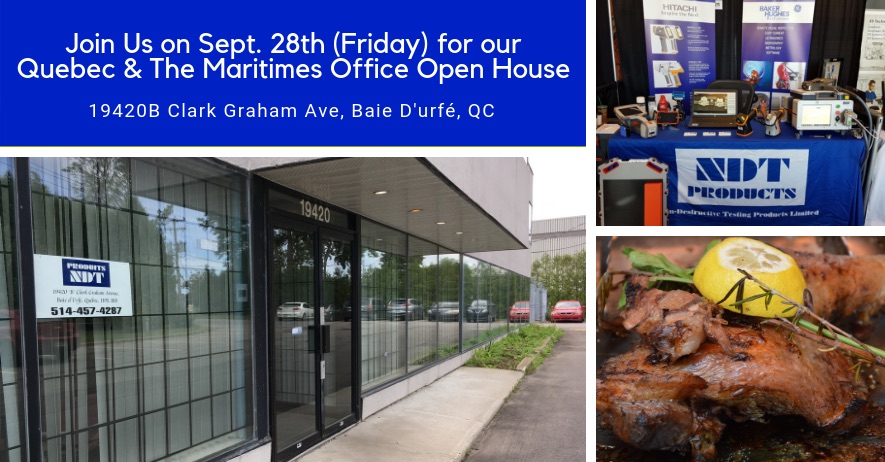 NDT Products Limited Quebec Open House
Posted:

2018-9-10
On March 2017, Non-Destructive Testing (NDT) Products Limited opened its Quebec & The Maritimes Office in Baie D'urfé, Québec. The office location enabled the company to better serve its Eastern Canada customers. To show appreciation to new and existing customers, NDT Products Limited is hosting an Open House on September 28, 2018 from 10 am to 5 pm in the Baie D'urfé Office. During the open house, NDT Products will be showcasing the latest NDT equipment & supplies, Aerospace Sealants, Adhesives & Suppl
...Read More.
TIME Group Inc. Unveils High-end Ultrasonic Thickness Gauge TIME2190
Posted:

2018-9-9
TIME2190 portable thickness gauge is the latest high-end ultrasonic thickness gauge developed by TIME Group Inc. It is designed to test the wall thickness and corrosion of various kinds of plates, pipes, boilers, vessels across industries like metallurgy, shipbuilding, machinery, chemical, petroleum, aerospace, aviation, electric power, nuclear energy, oil and gas pipelines, boiler inspection, pressure vessels and others.It is the best cost-effective choice for you. Features 1. A scan and B scan, vario
...Read More.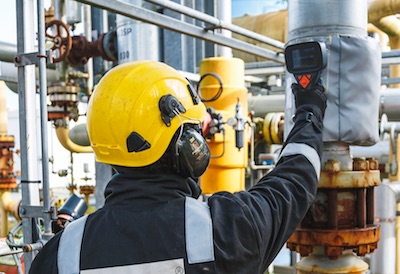 Oceaneering Launches TRND Corrosion Monitoring System
Posted:

2018-9-7
Oceaneering International, Inc. ("Oceaneering") today announced the launch of the TRND system, a new technological collaboration with UK-based partners Ionix Advanced Technologies and Inductosense, that provides innovative and interactive cloud-based corrosion and erosion trend analysis. With TRND, Oceaneering offers the industry cost-effective in-service condition monitoring that removes significant investment in extra infrastructure and hardware. Built on the industry-leading, high-temperature HotSe
...Read More.
Fired Heater Scan 360 Allows Complete Circumferential Scan
Posted:

2018-9-5
Reformer Services LLC has released the Fired Heater Scan 360. The 360 inspects from one accessible side of the tube to perform a complete circumferential scan. The device uses Reformer Services' proprietary technology to inspect carbon, stainless, chrome molly, and Inconel materials. The inspection system has many advantages for working in the heaters as it does not require any couplants or liquids that could either fall on the floor of the refractory or burners. The system can detect ID wall loss, cr
...Read More.
DWFritz Releases ZeroTouch™ Non-Contact Metrology Platform
Posted:

2018-9-3
A precise, high speed metrology and inspection system for processing complex geometries in just a fraction of time versus a traditional CMM. The DWFritz ZeroTouch is a robust, shop floor-ready, non-contact metrology platform that captures millions of data points per second in just one scan, up to 10X faster than a traditional CMM. ZeroTouch utilizes a multisensor array for the rapid measurement of surface finish, color, gloss and complex geometries such as chamfers, knife edges, undercuts and bores to en
...Read More.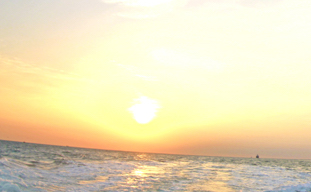 Intertek to Provide NDT Solutions for Australia Submarine Program
Posted:

2018-9-3
Intertek, a leading Total Quality Assurance provider to industries worldwide, was recently awarded a contract for the provision of steel testing services and non-destructive testing (NDT) for the Australian Future Submarine Program. Intertek has signed one of the first total quality assurance contracts with Naval Group, a European leader in naval defense. Intertek will partner with Naval Group during the procurement of locally manufactured steel for the Australian Future Submarine Program, and conduct
...Read More.
Next 10 >>>
Displaying 161 through 170 of 200

More Newss: 1 | 2 | 3 | 4 | 5 | 6 | 7 | 8 | 9 | 10 | 11 | 12 | 13 | 14 | 15 | 16 | 17 | 18 | 19 | 20