NDT News
Fully Digitalised Carbon Defect Inspection System to Boost Manufacturing
Posted:

2020-1-31
Swinburne University of Technology's Factory of the Future, in Australia, is boosted by the installation of a world-first, fully digitalised inspection system that will detect defects in carbon fibre composite production. The system will be reportedly integrated into the University's Industry 4.0 Testlab for 3D printing of carbon fibre composites in 2020. It has the capacity to reduce costs and manufacturing time. What are Carbon Fibres? Carbon fibres are tiny threads of carbon that, when bound to
...Read More.
Profiting from the Fourth Industrial Revolution
Posted:

2020-1-31
Sigma Labs Inc. (NASDAQ: SGLB) (SGLB Profile) is on the verge of unleashing the dynamic forces of additive metal manufacturing that have been restrained. Long heralded as the fourth industrial revolution, 3D metal printing and its full potential have been stalled due to the high cost and complexities of end-product inspection and quality control. Sigma Labs' PrintRite3D(R) software represents a seismic shift in the quality-assurance process in the manufacture of 3D-printed metal components, and the entire s
...Read More.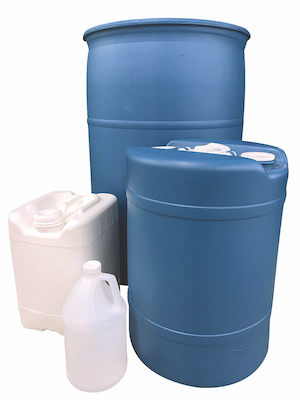 EchoFLOW Fluid Couplant for Extreme Cold
Posted:

2020-1-28
EchoFLOW™ fluid couplant was developed for extreme weather AUT and scanner UT inspections. EchoFLOW is a low cost AUT fluid couplant that is easy to pump in very cold environments (as low as -40°F/C) and will not boil on parts up to 240°F / 115°C. EchoFLOW's increased acoustic impedance reduces surface noise on rough surfaces and enhances ultrasound transmission. EchoFLOW is non-toxic and approved for use in critical environments, including Alaska's Arctic Tundra. Echo Ultrasonics offers a com
...Read More.
Testing Welds in Aerospace Injection Pipes
Posted:

2020-1-24
Thales Alenia Space is one of the major worldwide players in the Aerospace industry, manufacturing satellites for customers all around the world that geo-localize and connect anyone or anything and observe our planet. With more than 40 years expertise in the sector, Thales Alenia Space delivers innovative solutions for telecommunications, navigation, earth observation, exploration, science, and orbital infrastructures. Thales Alenia Space at its headquarters in Turin, Italy, has been using the DR 7 NDT C
...Read More.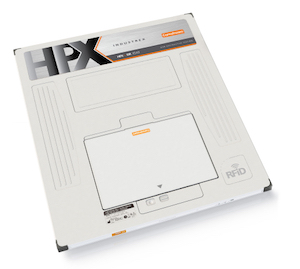 Carestream Unveils New, Durable Non-Glass DR Detector
Posted:

2020-1-23
Carestream's Non Destructive Testing (NDT) business has achieved another technology breakthrough in digital radiography for NDT. The new, next-generation HPX-DR Non-Glass detector—specifically built for durability and reliability in harsh environments—will be on display at the American Society for Nondestructive Testing annual conference in Las Vegas, November 18-21. "We're continuously out in the field working side-by-side with customers to learn how we can leverage technology and provide products that
...Read More.
Varex Showcases New Industrial Imaging Products
Posted:

2020-1-23
Varex Imaging Corporation (Nasdaq: VREX) exhibited its latest industrial Nondestructive Testing (NDT) imaging products at the Annual Meeting for the American Society for Nondestructive Testing in Las Vegas from November 18-21, 2019. ASNT Fall is a global event to share ideas and expertise in the field and is attended by many NDT specialists ranging from researchers to leading experts. At the show, Varex introduced their new 'Varex Industrial' brand which has been created to cover their expanding Industri
...Read More.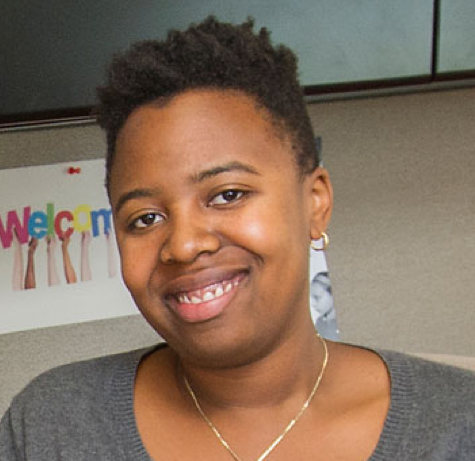 Q&A About NDT Education at Iowa State University
Posted:

2020-1-23
Trishelle Copeland-Johnson is a Ph.D. student in materials science and engineering (MSE). She is currently researching the explosions at the Fukushima Daiichi Power Plant in 2011, and she recently was awarded the American Society for Nondestructive Testing (ASNT) Fellowship. Tell us a little about yourself. Where are you from? What is your academic background? Why did you pursue engineering? I am originally from Florida. I pursued my bachelor's in chemical engineering from the University of South Flor
...Read More.
GPR Imaging Unlocks Images of the Pleistocene Period
Posted:

2020-1-23
Footprint evidence of human-megafauna interactions remains extremely rare in the archaeological and palaeontological records. Recent work suggests ancient playa environments may hold such evidence, though the prints may not be visible. These so-called "ghost tracks" comprise a rich archive of biomechanical and behavioral data that remains mostly unexplored. Here we present evidence for the successful detection and 3-D imaging of such footprints via ground-penetrating radar (GPR), including co-associated mam
...Read More.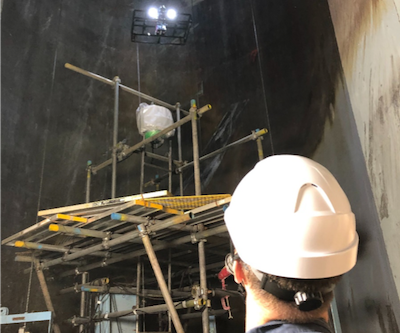 Terra Drone conducts 160m Chimney Inspection
Posted:

2020-1-23
Leading industrial drone solutions provider Terra Drone Corporation has successfully demonstrated its non-destructive testing (NDT) capabilities by inspecting a 160-meter chimney at a thermal power plant in Japan. The chimney inspection was conducted using ultrasonic testing (UT) drone developed by Terra Drone group company Terra Inspectioneering, a market leader in wireless inspection of industrial, hazardous, and enclosed spaces. A major component of the chimney inspection was to measure the thickness
...Read More.
GE and Siena College Scientists to Demonstrate Machine AI
Posted:

2020-1-23
Could industrial machines become MacGyver-like in learning and acting on the fly to solve complex problems? One of the keys will be demonstrating AI that can meaningfully learn from visual and contextual cues. This is the focus of a new research project by scientists from GE and Siena College scientists through DARPA's Grounded Artificial Intelligence Language Acquisition (GAILA) program. DARPA's GAILA program is focused on the development of AI that can achieve childlike language acquisition and underst
...Read More.
Next 10 >>>
Displaying 161 through 170 of 200

More Newss: 1 | 2 | 3 | 4 | 5 | 6 | 7 | 8 | 9 | 10 | 11 | 12 | 13 | 14 | 15 | 16 | 17 | 18 | 19 | 20