NDT News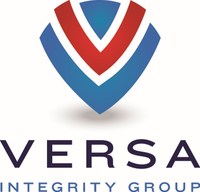 Versa Integrity Group Acquires Avion Solutions Unmanned Aircraft Systems' Commercial Operations
Posted:

2022-4-8
Versa Integrity Group, Inc. ("Versa"), an industry leader in a wide range of non-destructive industrial inspection and testing, has closed the acquisition of the commercial Unmanned Aircraft Systems operations ("Avion Commercial") of Avion Solutions. Avion Commercial is based in Huntsville, AL and provides drone imagery, inspection, data collection, and training services for corporate clients across the US. Avion Solutions will retain its Government services operations. The announcement was made by Darry
...Read More.
Delek US Gains First BVLOS Approval for U.S. Refineries Using Percepto Drone and AI Solution
Posted:

2022-4-8
Percepto, pioneering autonomous inspection by industrial robotics, announced today the Federal Aviation Administration (FAA) approved Beyond Visual Line of Sight (BVLOS) operations for Delek US Holdings' refineries in Tyler, Texas and El Dorado, Arkansas. Percepto drones inspected its facilities and provided visual data management and analysis. The approval makes Delek US's refineries the first to receive such an approval, and one of the first among US energy companies as well. The operational approval is o
...Read More.
Research Improves Mobility for Quadriped Robotics
Posted:

2022-4-8
Legged robots that can operate autonomously in remote and hazardous environments will greatly increase opportunities for exploration into underexplored areas. Exteroceptive perception is crucial for fast and energy-efficient locomotion: Perceiving the terrain before making contact with it enables planning and adaptation of the gait ahead of time to maintain speed and stability. However, using exteroceptive perception robustly for locomotion has remained a grand challenge in robotics. Snow, vegetation, and w
...Read More.
Exyn Achieves World's First Portable Real-time Point Cloud Colourization
Posted:

2022-4-8
Exyn Technologies, a pioneer in multi-platform autonomous artificial intelligence (AI) for complex, GPS-denied industrial environments, has unveiled the world's first real-time colourized point cloud visualization on a handheld LiDAR scanner, the ExynPak. This accomplishment marks one of Exyn's many contributions to autonomous robotics across several industries including mining, infrastructure inspection, and construction. Even in its early beta phase, ExynPak users can capture precise, colourized
...Read More.
High-Speed ECA Inspection for High-Speed Trains
Posted:

2022-4-7
Millions of people around the world depend on rail transportation every day, be it for their daily commute, long distance business trip, or that highly anticipated adventure. More and more of these journeys are made with high-speed trains, also known as "bullet trains," which are designed to travel at speeds above 200 kilometers (124 miles) per hour. Given such speeds, the consequences of a failure could be catastrophic. Fortunately, there's a viable inspection solution designed to help keep commuters not o
...Read More.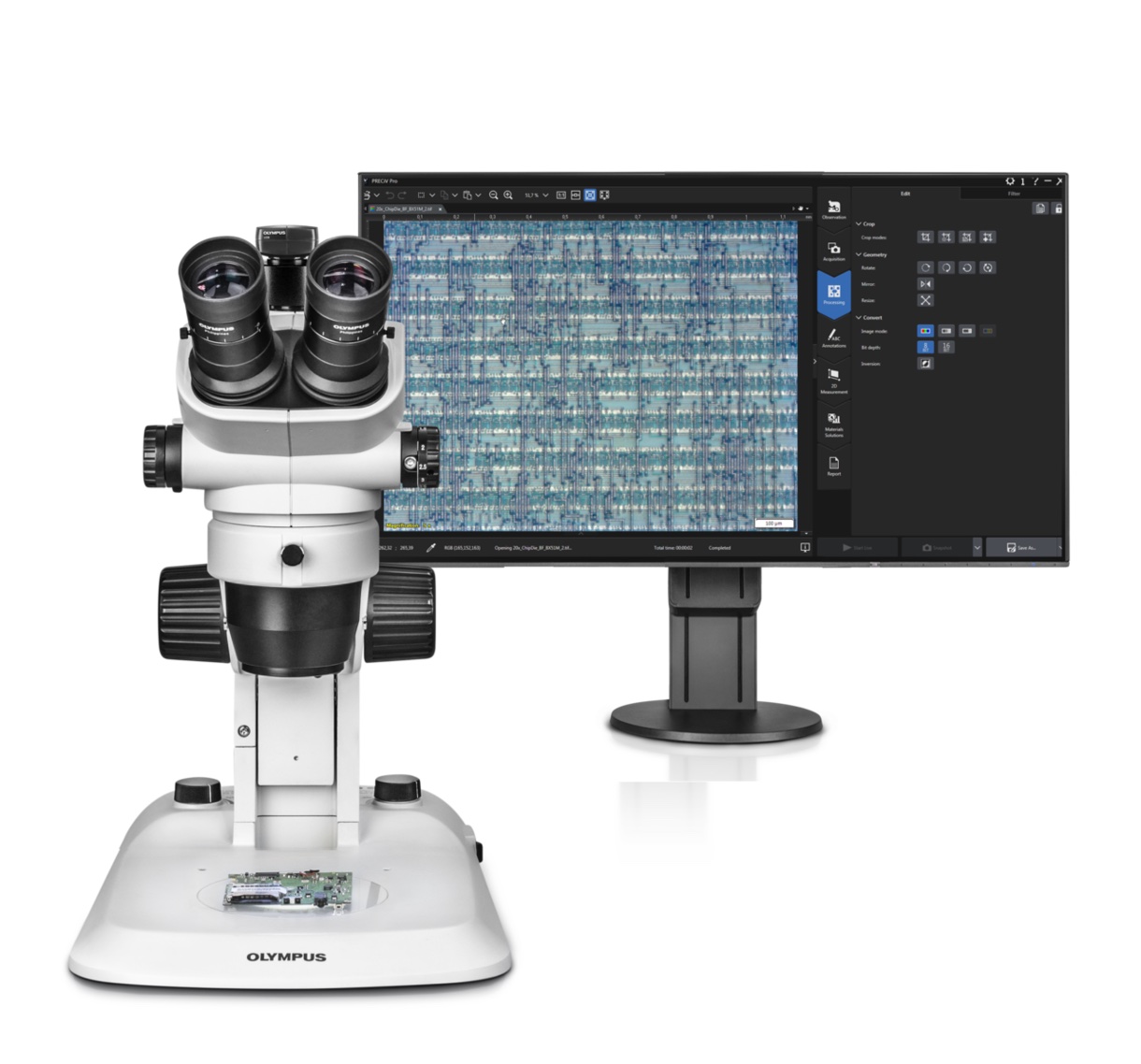 Evident LC35 Digital Microscope Camera Delivers an Outstanding Value for Standard Brightfield Imaging
Posted:

2022-4-7
The LC35 microscope camera makes capturing quality brightfield images affordable. With a 3.5-megapixel CMOS sensor and versatile exposure times and resolution modes, the camera's provides quality brightfield images in a cost-effective package. Value and Performance Flexible for use with a wide range of samples under different observation conditions, the LC35 camera delivers the detail needed for routine imaging, inspection and documentation. The frame rate of up to 40 frames per second (fps) makes nav
...Read More.

Olympus Spins Off Scientific Solutions Division and Rebrands as Evident
Posted:

2022-4-4
Olympus Corporation ("Olympus") announced the completion of the separation of its Scientific Solutions business to a wholly-owned subsidiary, Evident Corporation ("Evident"). Following the divestiture of its Imaging business, this move further signifies the company's long-term strategy to cement its position as a major player in the medtech industry. The proposed split was first announced in June 2021. As a newly-established wholly-owned subsidiary, Evident, headquartered in Japan, continues to operate i
...Read More.
Sulzer Schmid Debuts New Wind Blade Inspection Solution
Posted:

2022-4-1
Sulzer & Schmid Laboratories AG, a Swiss company focused on UAV technology for wind rotor blade inspections, has launched its latest 3DX High Productivity (HP) solution, specifically designed for high-volume inspection campaigns. With advanced automation and AI-enabled analytics, 3DX HP delivers a streamlined single-stop process. The path to net zero requires rapid scaling up of renewable energy sources, which means the installation of more and larger wind farms. Regular inspection of these assets
...Read More.
TTCI Concludes Testing of Automated Cracked Wheel Detector
Posted:

2022-4-1
Transportation Technology Center, Inc. (TTCI) has concluded the research, development and testing of a Tycho-manufactured Automated Cracked Wheel Detector System (ACWDS) capable of inspecting wheels for internal fatigue cracks at speeds of up to 15 mph. The validation of the system, sponsored by the Association of American Railroads (AAR), was performed using the heavy axle load (HAL) test train (a consist of about 120 cars, each with a 39-ton axle load) at the Facility for Accelerated Service Testing (FAST
...Read More.
Patent Issued to Apellix for Drone Mounted Robotic Arms
Posted:

2022-4-1
Apellix, protecting the worlds built and industrial environments through technology, is proud to announce that has been granted its sixth full patent from the United States Patent and Trademark Office UNMANNED AERIAL VEHICLE HAVING AN ELEVATED SURFACE SENSOR, US 11,235,890 for its aerial robotic systems with robotic arms and end effectors that perform physical work or tasks, during flight, while in contact with an elevated surface. Bob Dahlstrom, CEO of Apellix, said: "This patent further establishes our
...Read More.
Next 10 >>>
Displaying 161 through 170 of 200

More Newss: 1 | 2 | 3 | 4 | 5 | 6 | 7 | 8 | 9 | 10 | 11 | 12 | 13 | 14 | 15 | 16 | 17 | 18 | 19 | 20