NDT News

Quasset Test Facility Opens in the Netherlands
Posted:

2019-5-30
Quasset Test Facility (QTF) has opened in the Netherlands to facilitate the experimentation and validation of robotic solutions for inspection and maintenance. The 600-square-meter testing facility offers a highly flexible and controlled environment, housing a range of decommissioned assets which serve to test crawling, flying and swimming robotic systems. As an independent facility, QTF provides third-party assessments of technology for robotic and inspection systems. From start-ups to leading oil and g
...Read More.
National Institute For Aviation Research Hosting CT-Based Inspection Event
Posted:

2019-5-28
The National Institute for Aviation Research and Wichita State University are hosting an event on June 4th 2019 bringing together software leaders in non-destructive inspection of high value parts. Speakers come from the Synopsys Simpleware Product Group, Dassault Systemes, North Star Imaging, and Wichita State University. The event will also include a chance to tour the NIAR facility (available to US citizens only). Those interested in taking part should visit: https://www.synopsys.com/simplewa
...Read More.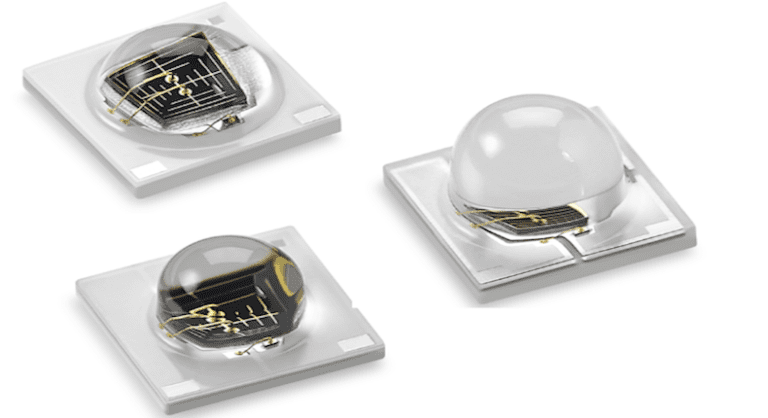 Luminus Devices Adds IR LEDs to Product Line
Posted:

2019-5-27
Luminus Devices has significantly expanded its portfolio of high-power IR LEDs with 11 emitters designed to address the expansion of automotive, consumer, machine vision, medical, and security applications. The Luminus IR SST LEDs are now offered in three wavelengths—810nm, 850nm, and 940nm—and six beam angle options ranging from 40° to 130°. The high radiometric power output and low thermal resistance allow for a reduction in the number of emitters and overall footprint for a broad range of infrared (IR) a
...Read More.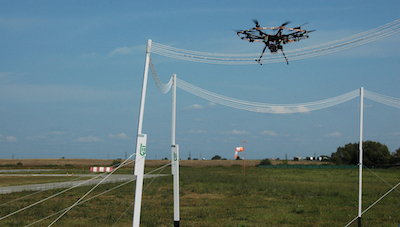 GET Demonstrate Wireless Drone Recharging
Posted:

2019-5-27
Global Energy Transmission is presenting the value of its wireless drone recharging technology to energy and infrastructure inspection industries. The company's technology uses an electromagnetic field to transfer energy from a ring of cables to a drone in flight. Global Energy claims that its Get Air system has a max power transfer rate of 12kW within a circular charging area that has a diameter of about 8m (26ft). The firm says its transmission efficiency is up to 80%. The startup says it's able to
...Read More.
Invert Robotics Raises $8.8 Million for Wall Crawlers
Posted:

2019-5-27
World's First Non-Magnetic, Climbing Inspection Robot for Hazardous Environments Attracts Top-Tier Investors to Support Growth Invert Robotics, a leader in inspection robotics, today announced it has closed an US$8.8 million round of financing led by Finistere Ventures, an agtech/foodtech venture pioneer, with support from Yamaha Motor Ventures & Laboratory Silicon Valley (YMVSV), the corporate venture capital business of Yamaha Motor Co., Ltd. Existing investors such as Allan Moss, Inception Asset Manag
...Read More.
YXLON receives the SMT China Vision Award
Posted:

2019-5-27
On the first day of the Nepcon show in Shanghai, YXLON International received the SMT China Vision Excellence Award 2019 for their x-ray systems Cheetah EVO. The festive award ceremony took place at the Shanghai World Expo Exhibition and Convention Center. Barbara Nichtern, Yxlon Vice President Global Sales & Marketing, was happy to attend the ceremony and proudly explained: "The Cheetah EVO family is Yxlon's answer to the specific inspection needs of our customers in the SMT, Semiconductor and laboratory a
...Read More.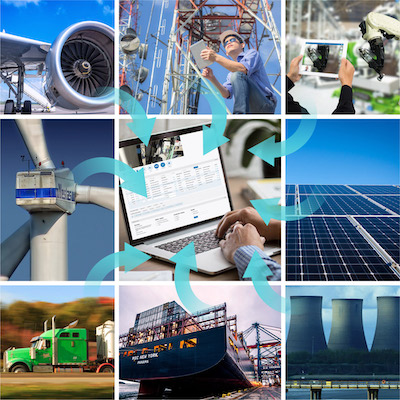 Aviation Maintenance Software Maximizes Aviation Safety
Posted:

2019-5-27
The New York Times (NYT) recently reported airplane manufacturers "often [value] production speed over quality" and this "frenzied pace" has led to aviation safety concerns. Manufacturers' production goals should not be in competition with aviation safety. The Federal Aviation Association (FAA) has approved the use of remote connectivity technology, which can be used in the aircraft manufacturing process. Using this technology, aircraft can be remotely inspected in manufacturing facilities to meet productio
...Read More.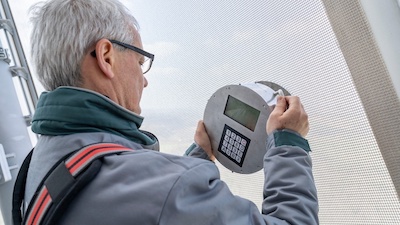 On-site Membrane Stress Measurement from DEKRA
Posted:

2019-5-27
DEKRA Laboratory for Technical Textiles and Films tests membrane structures on site in its capacity as monitoring body and for the preparation of expert reports. The membrane stress measuring device (MSM II), which was specially developed by the laboratory, checks the prestress in tensile membrane surfaces after assembly or as part of recurring inspections, thereby helping to prevent damage. DEKRA Laboratory for Technical Textiles and Films in Stuttgart is an independent testing laboratory recognized in
...Read More.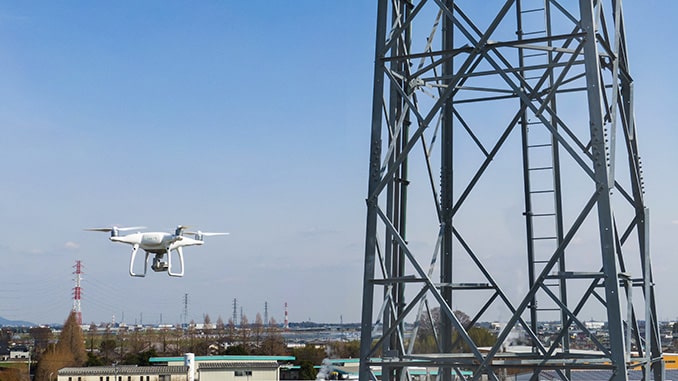 Terra Drone And KDDI Launch Drone Infrastructure Inspection Services
Posted:

2019-5-27
Terra Drone Corporation and KDDI Corporation announce a breakthrough in asset management by launching safe, fast, and cost-effective infrastructure inspection services using drones. The solution uses drones with high-resolution cameras to monitor the structural health of industrial systems, such as, wind turbines, telecom and transmission steel towers, smokestacks, and bridges. The data management and report generation is further automated via Terra Inspection software, an online platform based on Terra
...Read More.
Rotterdam to Host World Conference for Inspection and Maintenance Robotics 2019
Posted:

2019-5-23
Global industry leaders of inspection, maintenance and cleaning robotics for capital-intensive infrastructure gather in Rotterdam. The second edition of the World Conference for Inspection and Maintenance Robotics will take place in Rotterdam, the Netherlands. The conference and exhibition are organized by the SPRINT Robotics Collaborative, an end-user driven, not-for-profit foundation. The initiative gathers a global community to share the innovative progress and rapid development of robotics tech
...Read More.
Next 10 >>>
Displaying 161 through 170 of 200

More Newss: 1 | 2 | 3 | 4 | 5 | 6 | 7 | 8 | 9 | 10 | 11 | 12 | 13 | 14 | 15 | 16 | 17 | 18 | 19 | 20