NDT News


A Showcase for Robotics
Posted:

2021-7-16
The 2021 Robotics & AI Industry Showcase is just around the corner. James Kell, Innovation Specialist at Rolls-Royce and member of the Robotics Growth Partnership, updates us on the robotics project he alluded to at the 2019 Showcase, that is set to improve costs, time and safety in after-market aerospace engineering. Back in 2019, the National Robotics Network invited me to speak at the Robotics & AI Industry Showcase, the KTN event that brings together the entire UK robotics and AI industry to sh
...Read More.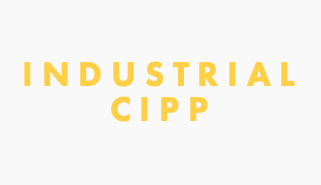 Industrial CIPP Offers Thorough Video Inspections for Pipeline Systems
Posted:

2021-7-16
Industrial CIPP is proud to announce that state-of-the-art video inspections are now available. Dallas, TX (PRUnderground) May 14th, 2021 Industrial CIPP is proud to announce that state-of-the-art video inspections are now available. Thanks to software and tech improvements, these inspection methods are versatile and reliable. With the benefit of flexible technology and CIPP methods, commercial pipelines can now be thoroughly inspected and recorded for your use. A Hallmark Service of Industrial CIPP
...Read More.
Tritex Leading the Way in Drone Thickness Measurements
Posted:

2021-7-16
Tritex NDT have for many years been manufacturing ultrasonic thickness gauges and are now established as one of the leading companies offering multiple echo gauges. Multiple echo technology means that thickness measurements can be taken through 6mm thick coatings, only the metal substrate is measured. It doesn't matter whether the coating is paint, epoxy or bitumen, it is completely ignored. This has huge advantages over having to remove coatings, both in time and money. It also has a big advantage
...Read More.
Cleanliness Inspection System Can Now Be Used as a Digital Microscope
Posted:

2021-7-15
The OLYMPUS CIX100 cleanliness inspection system's latest software update includes a new microscope mode, providing component manufacturers with an all-in-one imaging solution for particle analysis and microscope inspections. The CIX100 system is a turnkey solution dedicated to technical cleanliness inspection with a guided workflow, analysis tools and integrated industry standards. An optimized autofocus routine and optional overview scan in CIX™ software version 1.5 speed up the automated analysis, mak
...Read More.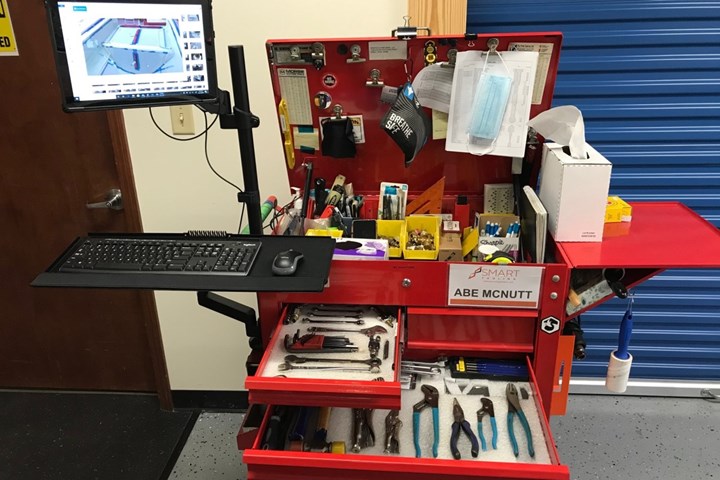 Hawthorn Composites Goes Paperless
Posted:

2021-7-12
Hawthorn Composites (Xenia, Ohio, U.S.), a division of Spintech Holdings Inc. that specializes in manufacturing of low-cost composite moldings and assemblies, reports that it successfully achieved AS-9100D and ISO 9001:2015 certifications on March 19, 2021. Hawthorn Composites combines low-cost raw materials (dry fiber and liquid resin), resin infusion techniques, automated dry fiber preforms and over braiding and novel manufacturing methods to deliver aerospace-quality composites at price points t
...Read More.
ABCorp Expands with 3D Print Automated Inspection
Posted:

2021-6-29
American Banknote Corporation (ABCorp), one of the longest-standing manufacturing service providers, announces the addition of new 3D print capabilities at its Boston-based Center of Excellence. "We are pleased to announce the addition of automated inspection from SolutionIX, and industrial dyeing from Girbau, to complement ABCorp's lineup of cutting-edge technology in our Boston, MA-based Additive Manufacturing Center (AMC)," says William Brown, CEO of ABCorp. The AMC is located in ABCorp's highly se
...Read More.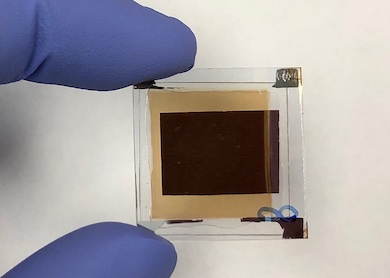 Shortwave-IR Imager Promises New Devices
Posted:

2021-6-29
A project at the University of California, San Diego (UCSD) has developed a novel shortwave infrared (SWIR) imaging platform that could be valuable in several diverse applications. SWIR radiation, from around 1000 to 1400 nanometers, typically consists of photons reflected back from an object, rather than emitted by it in the manner of longer-wavelength IR thermal radiation. This can potentially provide a greater degree of contrast in an imaging operation. In addition, SWIR wavelengths pass t
...Read More.
ZEISS to Acquire Capture 3D
Posted:

2021-6-29
ZEISS plans to expand its national coverage in the US for its Industrial Quality & Research segment by acquiring Capture 3D. Headquartered in Santa Ana, California, Capture 3D is the leading US partner for GOM 3D non-contact measuring solutions. With this acquisition customers will benefit from a seamless integrated experience to get the best measuring solutions for their specific tasks. "We are pleased to bring the Capture 3D team and their know-how into the ZEISS Group," states Dr. Jochen Peter, member
...Read More.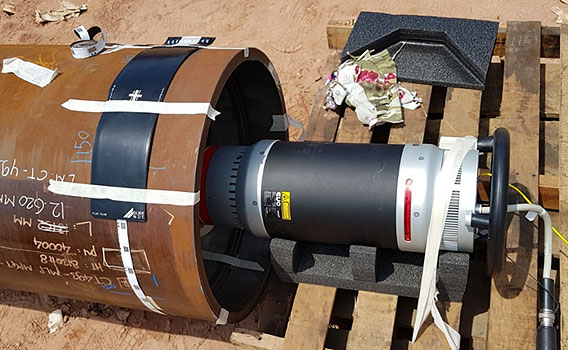 Digitizing Pipe Manufacturing Workflow with DÜRR NDT
Posted:

2021-6-29
PT. Cladtek, located on the island of Batam in Indonesia, is home to Cladtek's flagship manufacturing facility and is the world's largest supplier of weld overlay Corrosion Resistant Alloy (CRA) pipe and a leading global supplier of CRA mechanically lined pipe. The company itself was founded in 2003 and has around 800 employees at its Batam facility and has manufacturing locations in Brazil and Saudi Arabia. PT. Cladtek has been a user of DÜRR NDT's HD-CR 35 Computed Radiography scanner since 2018 and pr
...Read More.
Softbank Invests $15M in China Robot Maker Youibot
Posted:

2021-6-29
On May 7, Youibot, a mobile robot and solution provider, announced it received financing of RMB 100 million led by SoftBank Ventures Asia. The Youibot which won SoftBank Ventures Asia's investment this time is a leading enterprise in China's industrial mobile robotics sector. Compared to the more concerns the research, development and production of the mobile robot itself, Youibot focuses on scenario empowerment and software service and supporting capacity from the perspective of customer's actual needs
...Read More.
Next 10 >>>
Displaying 171 through 180 of 200

More Newss: 1 | 2 | 3 | 4 | 5 | 6 | 7 | 8 | 9 | 10 | 11 | 12 | 13 | 14 | 15 | 16 | 17 | 18 | 19 | 20