NDT News


Ondas Holdings Acquires Ardenna Rail Inspection
Posted:

2022-5-6
Ondas Holdings Inc. (NASDAQ:ONDS), a leading provider of private wireless data, drone and automated data solutions through its wholly-owned subsidiaries, Ondas Networks Inc. and American Robotics, Inc. ("American Robotics" or "AR"), today announced it has entered into a definitive agreement to acquire Ardenna, a leading provider of image processing and machine learning software solutions for rail infrastructure monitoring and inspections. With this acquisition, American Robotics' best-in-class automated dro
...Read More.

HUVR Welcomes Ghost Robotics to their Partner Network
Posted:

2022-5-6
HUVRdata, Inc. (HUVR), creators of the first purpose-built inspection data management platform (IDMP), welcomes Ghost Robotics Corporation (Ghost Robotics) into the HUVR Partner Network (HPN). Ghost Robotics has been supplying the government with robust quadruped technology for many years now, and sought a platform that could allow them to provide similar services to private companies. By partnering with HUVR, the two companies are enabling new industries to utilize military-grade hardware to gather asse
...Read More.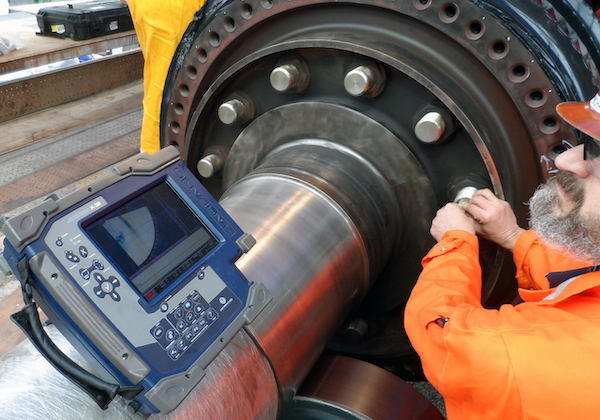 Ultrasonic Testing of Steel with Herzog
Posted:

2022-5-6
Fatigue defects are a common cause of failure of steel components that resist dynamic loads. For this reason, fitness for service assessments of such components nearly always include specific inspections that are designed to detect the presence of fatigue defects. Unfortunately, detecting the defects can be quite difficult. This is primarily because fatigue cracks are usually exceptionally thin, having measurable length and width but negligible thickness. As a result, even when a large fatigue defect extend
...Read More.
Guided Wave Testing: Now Finding a Needle in a Haystack
Posted:

2022-5-3
Guided wave testing, or GWT, uses low-frequency ultrasound operating between 20-150kHz compared to the MHz frequency range for conventional ultrasonics used for thickness checks. This allows the ultrasound to be broadcast away from the tool and axially along the pipe in GWT. When this broadcast ultrasound encounters a change in cross-section, the change in acoustic impedance of this region causes an echo of sound to return to the tool for detection. Using the welds on a pipe for calibration and
...Read More.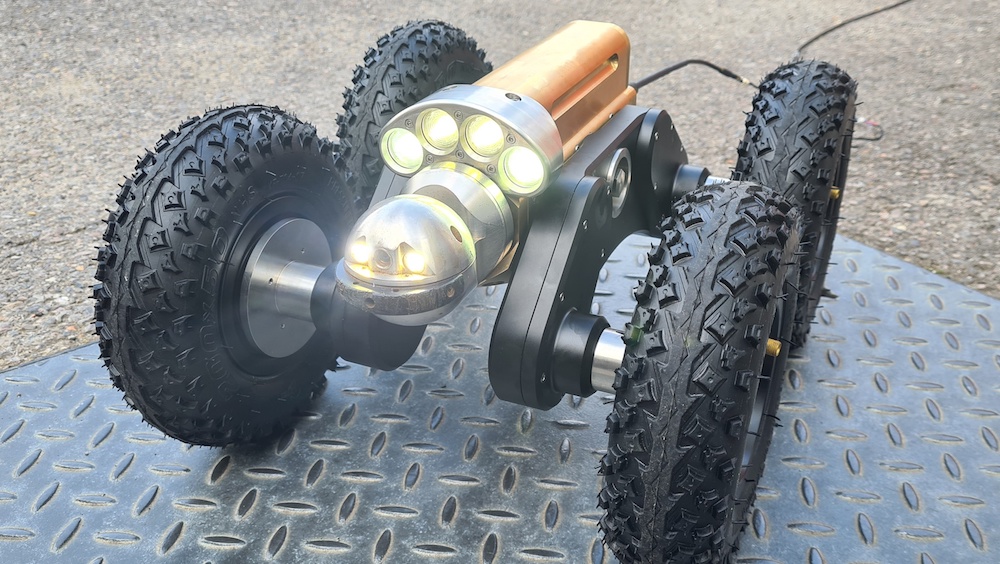 Portable Pipe Crawler Got New Upgrades For Bigger Pipes
Posted:

2022-5-2
The TROGLOTREK portable pipe crawler, which has proved itself to be a highly reliable, handy, and compact tool for pipeline inspection, got a new wheel extension kit. In addition to the 4'' and 6'' wheelsets that the crawler was equipped with, a new pneumatic wheel extension option has been added, which makes the device suitable to navigate pipes of up to 28'' in diameter. The new wheel option also comes in two sizes to provide more choice for the user depending on the project and the diameter of the pip
...Read More.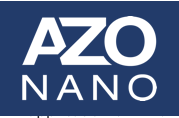 Non-Destructive Testing and Investigating Polymer Nanocomposites
Posted:

2022-5-1
As the usage of polymer nanocomposites in engineering material grows, so does the need for more stringent quality control and assurance to maintain and evaluate performance and efficiency. Well-established worldwide regulations have been used to certify the mechanical characteristics of new-age products like polymer nanocomposites in the industries. To establish a relationship between production process variables and material qualities many tests are are performed, such as stress, compression, ben
...Read More.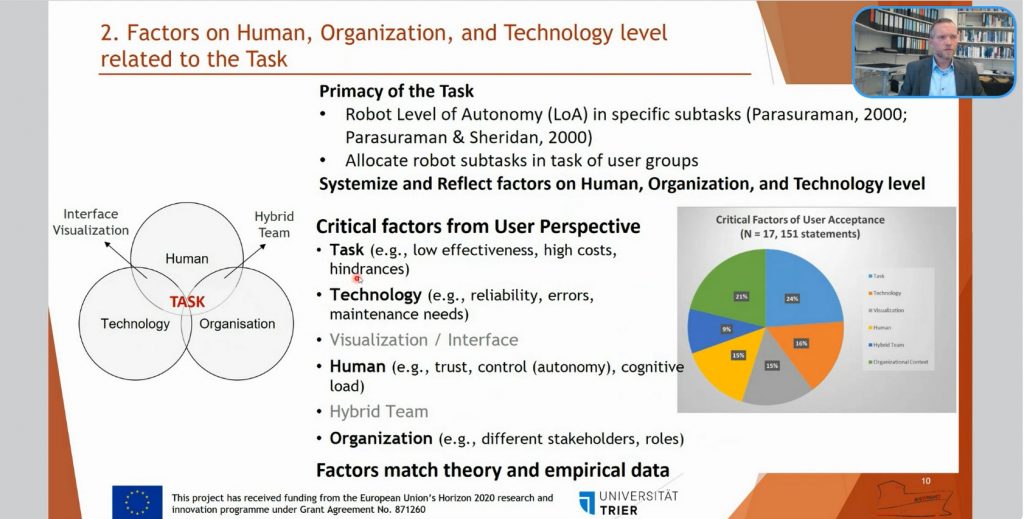 Robots: Friends and Enemies?
Posted:

2022-5-1
Robotics4EU is a 3-years-long EU-funded project which advocates for a wider adoption for AI-based robots in 4 sectors: healthcare, inspection and maintenance of infrastructure, agri-food, and agile production. Thus, Robotics4EU raises awareness about non-technological aspects in robotics through delivering a series of workshops to involve the research community, industry representatives and citizens. Read the full article at ...Read More.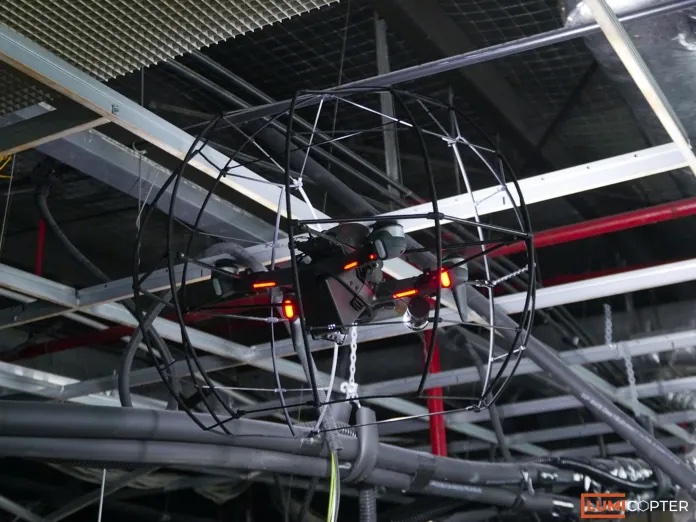 Most Affordable Collision Resistant Drone for Confined Space
Posted:

2022-5-1
Traditional storage tank inspection or inspection in hazardous environments require workers to risk their safety by working at great height or exposing themselves to harmful elements. Today, we launch a solution that will reduce safety risks while improving operational efficiency and cost-effectiveness. Introducing Lumicopter, a collision-resistant drone that increases the safety and efficiency of indoor inspections. Designed to fly in enclosed/hazardous facilities, detects damages, and send a live
...Read More.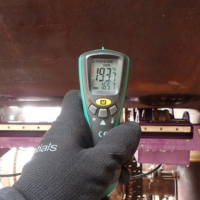 Corrosion Mapping for High Temperature Onstream Piping Circuits
Posted:

2022-4-28
Day in and out, piping circuits can be found in petrochemical, refinery, and energy facilities carrying high-pressure, high-temperature fluids such as hydrocarbons and steam to safely and efficiently perform various processes like distilling crude or driving turbines. The harsh environmental conditions these circuits operate under introduce damage mechanisms such as corrosion/erosion or cracks which can result in a catastrophic release of process fluids. For example, naphthenic acid accelerated sulfidation
...Read More.
Capture™ Evolution Over the Years
Posted:

2022-4-26
Launched in 2015 with the first version of the Gekko®, Capture™ has grown over the years to become a premier acquisition and analysis software for all ultrasonic techniques: conventional Ultrasonic Testing (UT), Phased Array UT (PAUT), Time-of-Flight Diffraction (TOFD), Total Focusing Method (TFM), and Adaptive TFM procedures (ATFM). With an intuitive calibration wizard, Capture software enables phased array inspectors to improve their knowledge without the need for extensive training; moreover, we offer on
...Read More.
Next 10 >>>
Displaying 171 through 180 of 200

More Newss: 1 | 2 | 3 | 4 | 5 | 6 | 7 | 8 | 9 | 10 | 11 | 12 | 13 | 14 | 15 | 16 | 17 | 18 | 19 | 20