NDT News
Action-NDT Sign French Distributorship for Nubitus Cloud Key
Posted:

2018-3-6
Nubitus is very proud to count on Action-NDT as the official distributor in the territory of France for the non-destructive testing industry. The country's inspection companies will now be able to have a direct link with a brilliant distributor. "Action-NDT represents the dynamism and passion of the Nubitus' DNA. Our product is a new technology that will allow hundreds of inspection companies to save time and money. It will ensure the traceability of data recorded during strategic infrastructure. We wan
...Read More.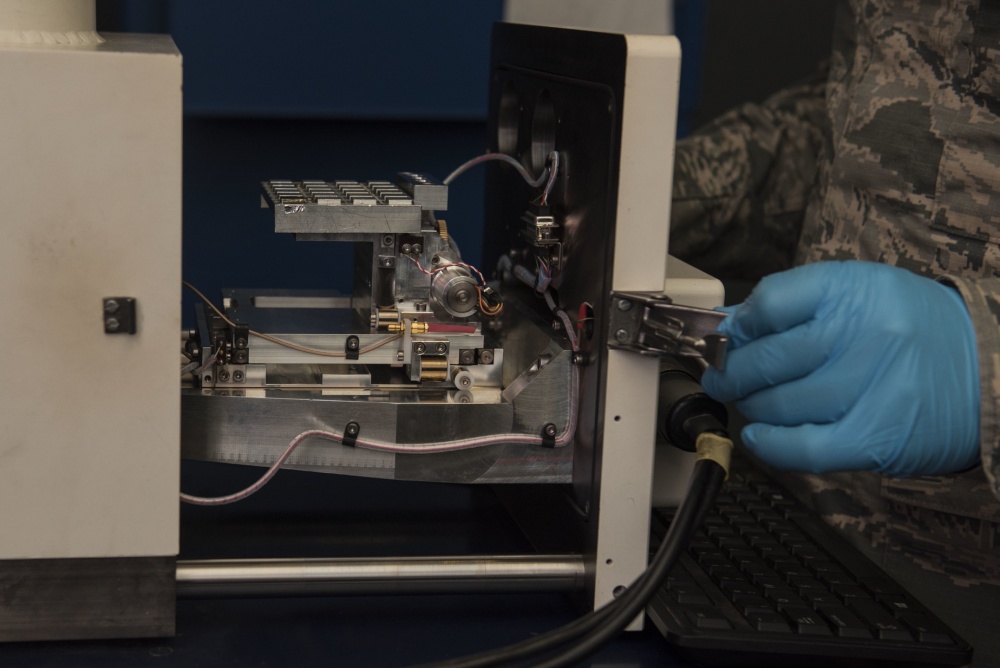 NDI: Microscopic Matters
Posted:

2018-2-28
After an aircraft lands, a small component of the engine is sent to a laboratory off the flightline. There, a technician prepares the part, called a magnetic chip detector, by cleaning it with alcohol and stamping the chip onto a carbon tab to check for materials. Afterward, the nondestructive inspection technician uses a JetScan, a machine that can peer into the microscopic depths of the chip, to ensure foreign materials have not found their way into the engine oil of a multi-million dollar jet. The
...Read More.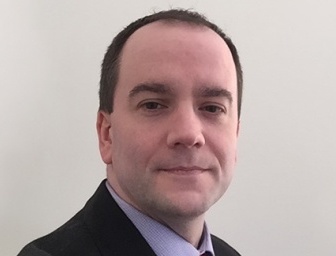 Texo DSI Appoint Professor as Non-exec Director
Posted:

2018-2-28
Texo Drone Survey and Inspection (Texo DSI), the owner operators of the world's most comprehensive and dynamic fleet of unmanned aerial vehicles are pleased to announce the appointment of Dr David Flynn as non-executive director. David will provide strategic support as well as being a special advisor to the business for the development of enabling and disruptive sensor technology and asset management solutions. David is an Associate Professor at Heriot-Watt University, Edinburgh. He has an extensive t
...Read More.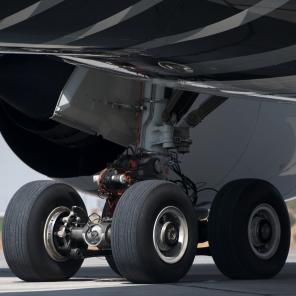 'Birth of a Landing Gear' Video Features Robotic Inspection
Posted:

2018-2-28
Safran Landing Systems is world leader in the design, development, manufacture and support of landing gear systems. A unique combination of advanced engineering capabilities, integrated systems technology and experience on an exhaustive range of programs enables Safran Landing Systems to provide innovative solutions for a diverse range of aircraft. In today's dynamic aerospace environment, the challenges of the market require a holistic view of the product life cycle. Safran Landing Systems, th
...Read More.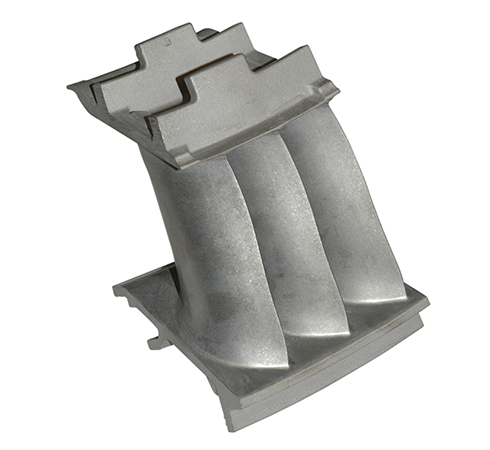 Renishaw Enables Faster Turbine Blade Inspection
Posted:

2018-2-28
Checking critical dimensions of complex, high-volume parts can be difficult and time consuming, particularly when it's necessary to conduct checks on 100% of parts manufactured. At Europea Microfusioni Aerospaziali – a turbine blade manufacturing company based in Morra De Sanctis near Avellino, Italy, these checks are now performed using Renishaw's PH20 5-axis probe head. Compared to using a 3-axis system, cycle times have been reduced by up to 50%. Background Europea Microfusioni Aerospaziali (EMA
...Read More.
Fraunhofer IIS demonstrates 5G solutions for Industrial IoT at Mobile World Congress 2018
Posted:

2018-2-28
Fraunhofer Institute for Integrated Circuits IIS will present its latest mobile communication developments towards 5G at the Mobile World Congress, February 26 to March 1, 2018, in Barcelona, Spain. Live demonstrations will show how advancements in positioning and low-latency communication are accelerating industrial processes. Wireless low-latency communication and high-precision positioning will enhance flexibility in industrial production processes. Moreover, industrial and especially production envir
...Read More.
Coordinate Metrology Society Opens Online Registration
Posted:

2018-2-28
The Coordinate Metrology Society (CMS) today announced online registration is open for the 2018 Coordinate Metrology Society Conference (CMSC). This year, the conference opens its doors from July 23 – 27, 2018 at the Grand Sierra Resort in Reno, NV. The eminent membership association for 3D measurement professionals has traditionally served the portable metrology community for more than 30 years. For the first time, the organization cordially invites the coordinate measurement machine (CMM) industry at larg
...Read More.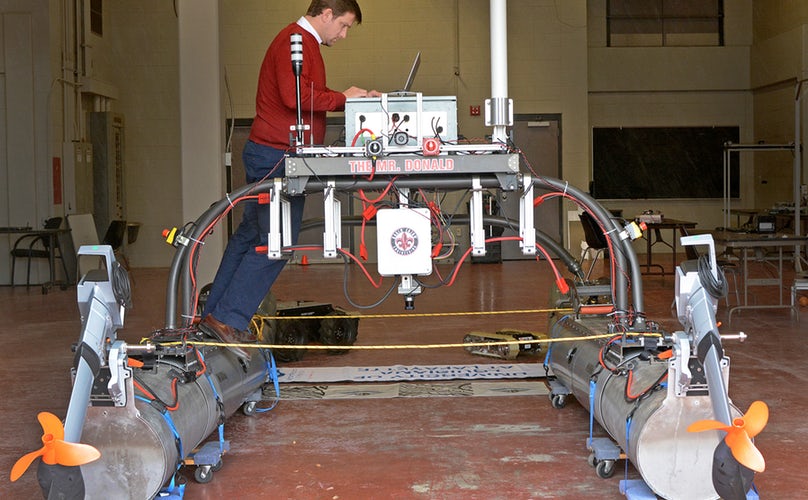 Technology Transforms to Minimize 'At-Risk' Labor Hours
Posted:

2018-2-28
Advances in inspection technology are playing a sizeable role in minimizing "at-risk" labor hours in the industrial space. Ranging from the old school to the high-tech, the process of inspecting vessels and equipment is going through a radical transformation. The desire for change is understandable. According to the U.S. Bureau of Labor Statistics, construction fatalities numbered 991 in 2016 (the most recent data available), comprising more than 20% of all worker deaths in the country. The leading cause
...Read More.
New Couplant Fluids Eliminate Fire, Smoke and Residue
Posted:

2018-2-26
New Fluids for NDT can eliminate fire, smoke and residue, Echo Ultrasonics has recently become the exclusive distributor of SpectrumGlide AUT-NDT Fluid Couplant in the U.S. and Canada. SpectrumGlide, developed by Eclipse Scientific, has a viscosity formulated to reduce runoff and provide longer dwell time at temperatures from -50° F to 730° F (-45° C to 387° C). The addition of SpectrumGlide gives Echo Ultrasonics a full range of automated ultrasonic testing fluids, with viscosities ranging from 1
...Read More.
Case Study: Indoor Drones in Bridge Inspection
Posted:

2018-2-25
Minnesota has nearly 13,000 bridges crossing the state's thousands of rivers and lakes. More than 1 in 10 of these critical infrastructure pieces were built prior to 1948. For the experts at Collins Engineers who inspect a number of these bridges, efficiencies in time and costs must be accompanied by excellent data. The inspection company's primary concern is providing thorough and accurate data to their client. Bridges must be inspected at regular intervals – those considered most vulnerable are inspe
...Read More.
Next 10 >>>
Displaying 171 through 180 of 200

More Newss: 1 | 2 | 3 | 4 | 5 | 6 | 7 | 8 | 9 | 10 | 11 | 12 | 13 | 14 | 15 | 16 | 17 | 18 | 19 | 20