NDT News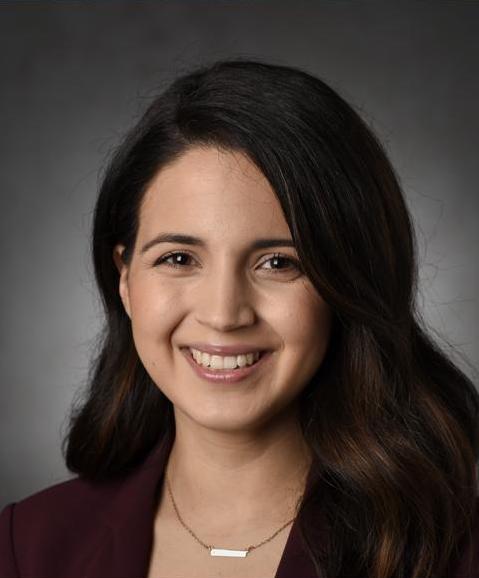 Penn State Professor Receives Recognition from ASNT
Posted:

2021-12-31
Andrea Argüelles, Penn State assistant professor of engineering science and mechanics, was selected as the 2021 American Society of Nondestructive Testing (ANST) Young NDT Professional Recognition award recipient. Bestowed by the ASNT to one recipient a year, the award highlights initial career contributions in nondestructive testing — a critical component of quality control and safety checks in a variety of disciplines. Argüelles will be honored at the organization's annual conference, to be held Nov.
...Read More.
Zetec Introduces the EMERALD Phased Array Ultrasound System
Posted:

2021-12-31
Zetec today introduced EMERALD, an advanced compact, industrial phased array ultrasonic testing (PAUT) system with the most powerful and versatile Total Focusing Method (TFM) image processing capability in its class. EMERALD delivers industrial-grade PAUT acquisition and TFM analysis tools in an easy-to-integrate package. Designed for rugged environments and challenging nondestructive testing applications in oil and gas, power generation, manufacturing, in-service railway and aerospace, EMERALD deliver
...Read More.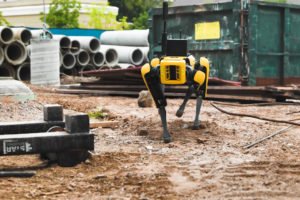 DroneDeploy's New Products Go Far Beyond Drones
Posted:

2021-12-31
Drone software company DroneDeploy unveiled a suite of new products, allowing customers to virtually walk through construction sites, capture and process data across miles of pipelines or electric transmission lines, and control walking inspection robots from across continents. At its virtual DroneDeploy Conference 21, held in October, the company released the following products: its Walkthrough for iOS App and Floor Plan view, to improve the inspection capabilities at construction and industrial s
...Read More.
Pix4D launches the viDoc RTK Rover in the USA and Canada
Posted:

2021-12-31
Pix4D, the market leader in photogrammetry solutions, has just made the viDoc RTK rover available for purchase in the USA and Canada. Already available in Europe, the German-designed rover attaches to the latest iOS devices to bring RTK accuracy to terrestrial scanning on iPhones and iPads. The viDoc rover and PIX4Dcatch solution can replace the need for cumbersome and expensive survey tools such as RTK GNSS rovers and terrestrial scanners for a fraction of the price. "The viDoc RTK is a v
...Read More.
Edmund Optics Welcomes Dr. Ekaterina Golovchenko as SVP Technology
Posted:

2021-12-31
Edmund Optics®, a leading global manufacturer and supplier of optical components, recently announced the appointment of Dr. Ekaterina (Katya) Golovchenko as Senior Vice President of Technology and Development. This newly created position is part of a series of aggressive technology-related investments aimed at delivering greater optical innovation to meet the demands of an increasingly complex market. "Sophisticated technological advancements in optics will be critical in addressing the global challen
...Read More.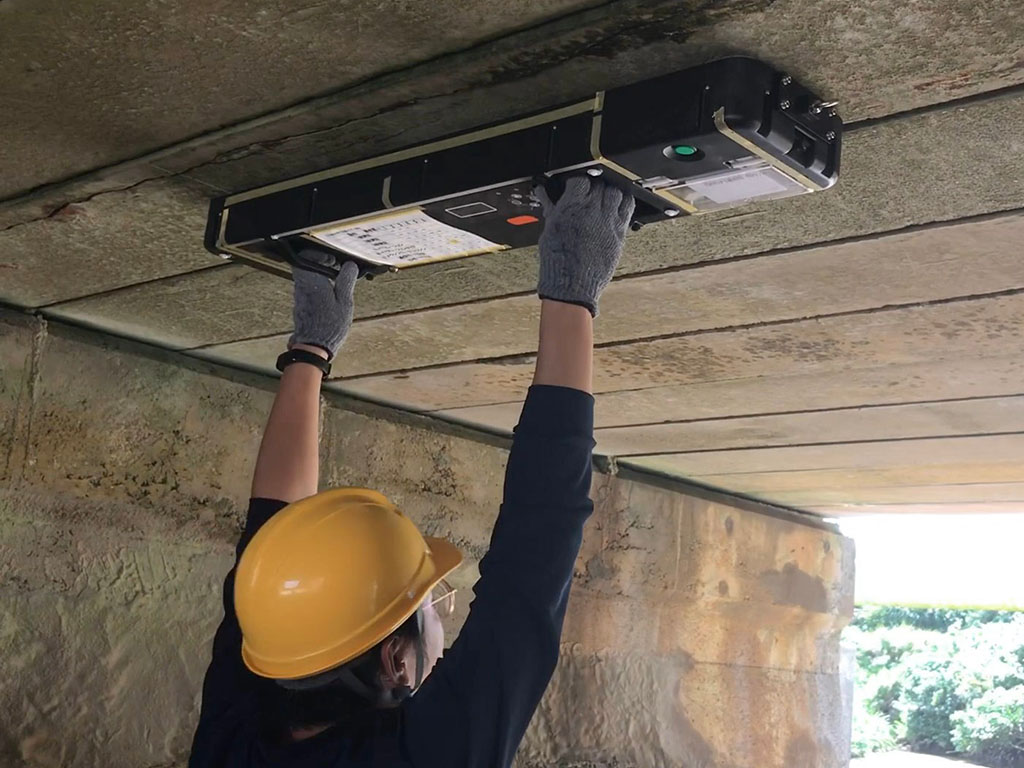 Konica Minolta's SenrigaN Included in the Official Catalog of MLIT
Posted:

2021-12-31
Konica Minolta, Inc. (Konica Minolta) is pleased to announce that SenrigaN, a nondestructive inspection solution, has been included in the "Inspection Support Technology Performance Catalog (Draft)" (Performance Catalog) of the Ministry of Land, Infrastructure, Transport and Tourism (MLIT), Government of Japan. Previously, Konica Minolta offered services using SenrigaN on a trial basis, and has now decided to fully enter the business. Through this business, Konica Minolta will promote efficient maintenan
...Read More.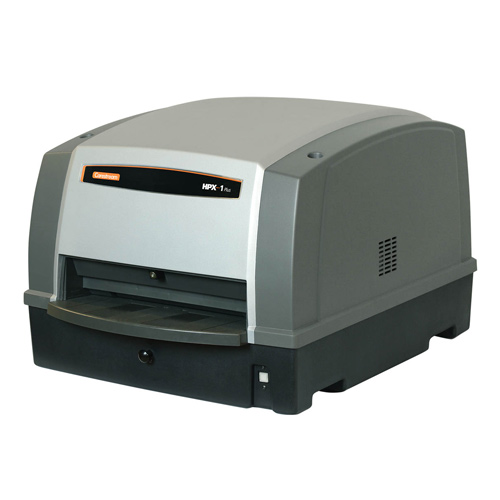 Royal Canadian Air Force Upgrades Radiography with Carestream
Posted:

2021-12-31
The Royal Canadian Air Force (RCAF) has selected Carestream NDT's INDUSTREX HPX-1 Plus Digital System to replace their previous computed radiography scanners. RCAF's multi-system purchase of Carestream's Non-Destructive Testing (NDT) equipment ensures they have advanced computed radiography (CR) assets for future deployment requirements. Ideal for aerospace applications, the HPX-1 Plus Digital System is a full-width computed radiography reader capable of running extra-long imaging plates—up to 60 inches—
...Read More.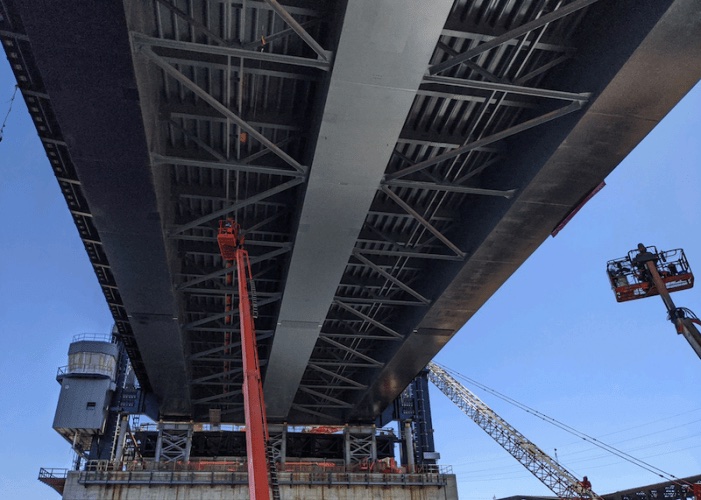 Atlas Evaluation Completes Bridge Deck Inspection in New Jersey
Posted:

2021-12-26
Atlas Evaluation & Inspection Services (AEIS) has completed inspection and testing for New Jersey Department of Transportation's new Wittpenn Bridge, a vertical-lift bridge that extends New Jersey Route 7 over the Hackensack River. The bridge represents the state's first orthotropic bridge deck, a lightweight structural steel deck plate featuring longitudinal ribs and transverse floor beams under a wearing-surface covered steel plate. An orthotropic design offers greater structural efficiency due to reduced
...Read More.
Waygate Technologies Receives Company of the Year Award for Industrial CT
Posted:

2021-12-26
Waygate Technologies has received Frost & Sullivan's 2021 Company of the Year Award for industrial computed tomography (CT). This is the fourth time Frost & Sullivan has honored Waygate Technologies with a Best Practices Award for global leadership and pioneering solutions in this segment. The independent international market research and consulting firm helps companies improve products and services and align themselves even more closely with future market requirements and customer benefits. The Co
...Read More.
Why AI Is Suited To Industrial Inspection
Posted:

2021-12-26
Nowadays there is a ton of buzz on the subject of AI for the factory. For manufacturers, this raises a lot of questions about AI and how it can impact product quality, throughput, and profitability. "What is AI in the context of quality inspection? What are its advantages over manual inspection and existing types of automated inspection? When and why should I implement AI on my production line? Can AI really replace human inspectors with a more reliable quality control process?" Manual inspec
...Read More.
Next 10 >>>
Displaying 171 through 180 of 200

More Newss: 1 | 2 | 3 | 4 | 5 | 6 | 7 | 8 | 9 | 10 | 11 | 12 | 13 | 14 | 15 | 16 | 17 | 18 | 19 | 20