NDT News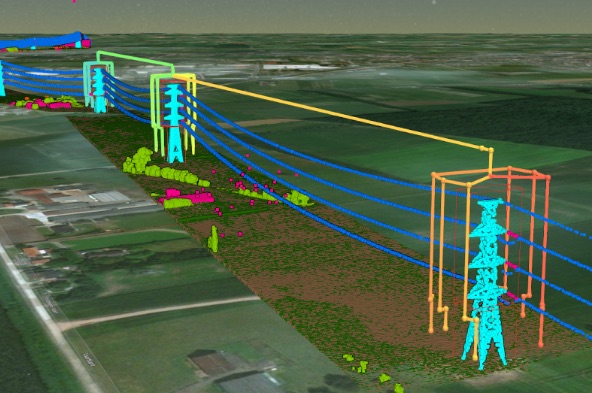 Sterblue's AI Produces Real-World Results for Power Grid Inspections
Posted:

2020-4-10
There is a lot of hype around artificial intelligence (AI) and what it can currently do, but for most applications we are still in the early days of AI. This doesn't mean we aren't seeing some impressive results from these early efforts however. For example, Sterblue was recently able to deliver high-quality results using their AI to conduct power grid inspections, which they outlined in an in-depth blogpost on their site. In order to find out more about their AI solution, Commercial UAV News spoke
...Read More.
Infrasense Performs GPR Survey of 10 Bridge Decks in Buffalo, NY
Posted:

2020-4-10
Infrasense conducted a non-destructive survey and report of ten bridge decks along Interstate-190. The survey utilized Ground Penetrating Radar (GPR) to collect subsurface data, which in turn was used to produce maps of rebar depth and rebar level deterioration. The condition data provided to the client will help to prioritize rehabilitation efforts. The surveys were conducted from a survey vehicle at traffic speed, implementing a 1 GHz horn antenna feeding into a SIR 30 radar acquisition unit, both manu
...Read More.
Zetec Hosts On-Demand Webinar for Detection and Assessment of HTHA
Posted:

2020-4-10
Zetec Inc., a global leader in non-destructive testing (NDT) technology, will host a webinar on ultrasonic testing (UT) techniques for detecting and assessing high-temperature hydrogen attack (HTHA) in oil and gas, chemical processing, and other industries. The webinar, presented by Guy Maes, Sales Engineer Director UT for Zetec, is now available for viewing at gotowebinar.com. "In its early stages,
...Read More.
Sensor Networks Helps Manufacture COVID-19 Protective Gear
Posted:

2020-4-7
It takes a village: Sensor Networks, Inc. (SNI) helps local firm with COVID-19 supply-chain challenges. "If General Motors can repurpose automobile manufacturing plants in Michigan and Indiana, so can SNI convert its transducer factory to support this urgent cause" says Jeff Anderson, President and General Manager. Clear acrylic face shields are in high demand and Mr. Vern Squier, President & CEO of the Chamber of Business & Industry Centre County introduced two local companies to work together and he
...Read More.
Take the PQNDT Salary Survey
Posted:

2020-4-6
Our 25th annual NDT Salary & Benefits Survey is now online and available for you to participate in. The best companies are adequately compensating their workforce. Make sure you're among them by completing the survey and receiving the results before they're released. We're polling professionals in the Nondestructive Testing and Quality Inspection industries across the U.S. to identify the latest compensation, benefits, and employment trends. Participants will receive an early copy of the results, whic
...Read More.
Neurala Partners with Optelos to Deliver AI-Powered Industrial Inspections
Posted:

2020-3-31
AI-powered visual inspection pioneer Neurala today announced a collaboration with Optelos, the developer of the industry's first patented enterprise SaaS platform designed to fully operationalize digital asset inspection and management. Neurala's AI will be integrated with Optelos' platform to deliver AI-powered industrial inspections, increasing the productivity for asset inspectors while reducing the time from defect identification to remediation – saving time and money while reducing risk. Optelos is
...Read More.
Versa Integrity Group Acquires Element Integrity Group
Posted:

2020-3-31
Versa Integrity Group, Inc. ("Versa"), an industry leader in a wide range of non-destructive industrial inspection and testing, has closed a transaction to acquire Element Integrity Group, Inc. ("Element"). Element provides innovative mechanical integrity and non-destructive testing services to the petrochemical industry, including in consulting, program implementation, inspection, verification and testing. Element has over 60 employees across offices in Bartlesville, OK, Karnes City, TX and Houston, TX.
...Read More.
Non-Destructive Testing of Additive Manufactured Parts
Posted:

2020-3-31
It is one of the most exciting developments in manufacturing: a set of technologies that can produce complex objects in a range of materials, from precious metals to glass, or even concrete. Additive manufacturing (AM) was once simply referred to as 3D printing, but given the range of materials, scales, applications and industry sectors it is being utilized in, the term has proved unable to fully describe it. The ability to design a sophisticated part for aviation or space exploration (or even a
...Read More.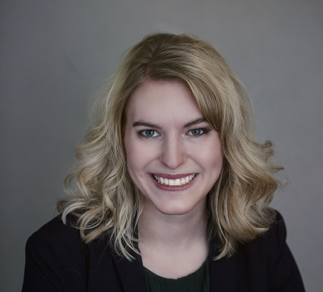 CNDE Grad Student Katelyn Brinker Receives Second NASA Fellowship
Posted:

2020-3-31
Katelyn Brinker, a graduate student in electrical engineering, has received a second NASA Space Technology Research Fellowship (NSTRF). The fellowship will support Brinker's Ph.D. research developing chipless RFID nondestructive evaluation techniques, incorporating new tag designs and microwave imaging to increase utility. NSTRF, which starting in 2020 is now the NASA Space Technology Graduate Research Opportunities (NSTGRO) program, supports graduate students in their education and research into low
...Read More.
ATH NDT Limited Expands NDT Market Penetration
Posted:

2020-3-31
With a marked rise in the demand for non-destructive testing (NDT) supplies in the country and across the globe, ATH NDT Equipment and Services has emerged as a leading go-to company for the best NDT supplies. According to Research and Markets, the NDT market is expected to cross USD 20.25 billion by 2023 at a CAGR of 6.5%. Safety being a major concern in recent years coupled with fluctuation of oil prices and instability in the Middle East, one that happens to be the major point of investment for suppl
...Read More.
Next 10 >>>
Displaying 171 through 180 of 200

More Newss: 1 | 2 | 3 | 4 | 5 | 6 | 7 | 8 | 9 | 10 | 11 | 12 | 13 | 14 | 15 | 16 | 17 | 18 | 19 | 20