NDT News

Better Building Façade Inspections With Industrial Rope Access
Posted:

2019-5-22
In 1980, after a piece of masonry fell from a building and killed a passerby, New York City passed Local Law 10/80, requiring periodic inspection of building façades and exteriors for all buildings taller than six stories. This law evolved into Local Law 11/98, and eventually became the Facade Inspection Safety Program, or "FISP" (1-RCNY 103.04), that is in effect today. In 2018, more than 2,635 buildings were inspected in New York City. Of this group, close to 20% were deemed unsafe either due to an exist
...Read More.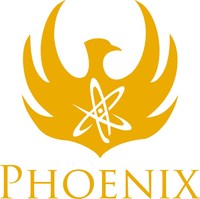 Phoenix Secures $4M for Neutron-based Nondestructive Testing
Posted:

2019-5-22
Phoenix, LLC, a Wisconsin-based nuclear technology company, has secured $4 million in funding from the US Army to demonstrate innovative neutron-based methods of nondestructive testing utilizing its high flux neutron generators. Phoenix's latest contract funds demonstration of a high-throughput, high-resolution thermal neutron imaging system as well as a fast neutron imaging system. Further, Phoenix will take the first steps toward fusing neutron radiographs with X-rays to present inspectors with complem
...Read More.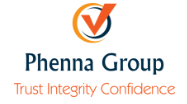 Phenna Group Continues Inspection Buying Spree with Hansen Aerospace
Posted:

2019-5-22
Phenna Group is delighted to announce a record breaking year for our portfolio company, Hansen Aerospace, LLC. Since their investment in July 2018 the business has continued to go from strength to strength, delivering first class services to the aerospace sector. 2018 has seen the business continue to invest in its people and facilities to drive the partnership approach it takes to serving customers which will be their focus in 2019 and beyond. This acquisition has given them the confidence to further
...Read More.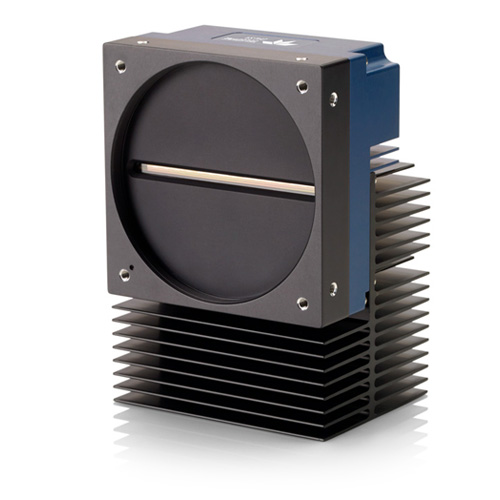 New High-speed and High-sensitivity Linea HS TDI Camera
Posted:

2019-5-22
Teledyne DALSA, a Teledyne Technologies company and global leader in machine vision technology, is pleased to announce that its newest charge-domain CMOS TDI camera–the Linea HS─is in volume production. Based on a multi-array TDI sensor architecture, the 16k camera offers 300 kHz line rate or 5 GPix/sec data throughput for high-performance imaging applications such as flat panel display, PCB and wafer inspection, gene sequencing, digital pathology, and web inspection. The Linea HS family offers ver
...Read More.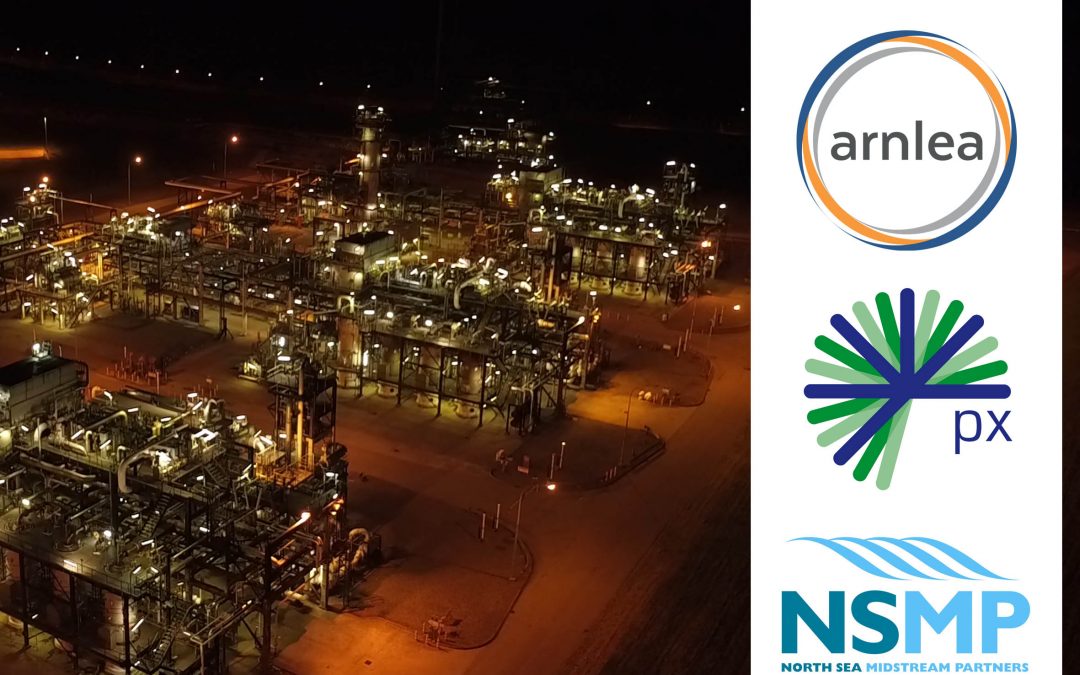 Arnlea-px Contract Extended for Five Years
Posted:

2019-5-22
Arnlea Systems Ltd, global leader in industrial mobile software for tracking, inspection and maintenance for the oil & gas industry, has announced that it has renewed its existing contract with px group for a further five years with a six-figure value. px group, which delivers innovative management and engineering services for high hazard and highly regulated environments, operates and is duty holder for the St. Fergus gas terminal 40 miles from Aberdeen. St. Fergus is a top tier COMAH installation, pro
...Read More.
Telops Launches a New Line of Nondestructive Testing Solutions
Posted:

2019-5-22
Quebec-based infrared camera manufacturer TELOPS adds another string to its bow with a new line of active thermography solutions. Combining its powerful – and astoundingly fast – IR cameras with flash or halogen lamps and a user-friendly post-processing software, Telops now offers complete non-contact, non-destructive testing systems to industrials seeking to ensure the quality and homogeneity of their materials. Thanks to the high frame rates of their cameras, the Telops TESTD systems can detect damage
...Read More.
Oceaneering's TAXI Digital Radiography Solution to Provide Significant Cost Savings
Posted:

2019-5-22
Oceaneering International, Inc. ("Oceaneering") has launched a new digital radiography solution for the oil and gas sector, the Trip Avoidance X-ray Inspection (TAXI™) system, aimed at reducing the number of unplanned shutdowns. Recognized as a finalist at this year's SPE Offshore Achievement Awards' "Innovator" category, the TAXI™ solution represents a step-change in industrial radiography operations. Typically, radiography uses gamma radiation emitting isotopes. This upsets nucleonic level control ins
...Read More.
Ultrasonic Plotting of ASTM FBH Block Sets
Posted:

2019-5-21
A critical part of any ASTM E428 or E127 Flat-bottom Hole (FBH) Block Set is the plot / graph of the ultrasonic responses from the FBHs. The graph shows the relationship between metal travel distance (MTD) and signal amplitude (for distance amplitude sets,) or hole diameter and signal amplitude (for area amplitude sets.) Any good set of blocks should show a linear, "non-erratic" relationship from block to block. This ensures they will perform properly when used to set inspection sensitivity. For decades,
...Read More.
Ride at Your Own Risk? Keeping Roller Coasters Safe
Posted:

2019-5-15
Every year, millions of people flock to amusement parks seeking the thrill and adrenaline of their favorite roller coasters. With over 400 amusement parks and attractions in the United States alone, amusement parks in North America rack up over 300 million guests annually.* Even though the chances of getting seriously injured on a ride at an amusement park are slim (around one in 18 million),* there is a lot that goes on behind the scenes to maintain such high safety standards, and that's where Olympus' non
...Read More.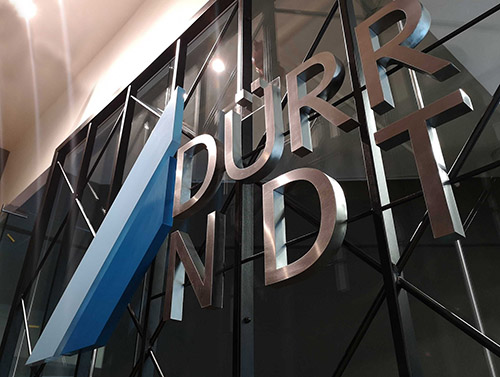 DÜRR NDT Strengthens Software with New HQ in Malaysia
Posted:

2019-5-14
DÜRR NDT, one of the world's leading providers of non-destructive testing (NDT) systems for radiographic testing, inaugurated its new software development headquarters in Malaysia on April 2, 2019. With the new location and extended team of software developers, it will be possible to react even faster to the changing and constantly increasing demands of the NDT industry in the future. Since the introduction of DÜRR NDT's comprehensive X-ray inspection software D-Tect in 2006, it has quickly become one of
...Read More.
Next 10 >>>
Displaying 171 through 180 of 200

More Newss: 1 | 2 | 3 | 4 | 5 | 6 | 7 | 8 | 9 | 10 | 11 | 12 | 13 | 14 | 15 | 16 | 17 | 18 | 19 | 20