NDT News
Barbara Nichtern Named as Vice President Global Sales & Marketing at Yxlon
Posted:

2019-2-15
Barbara Nichtern has taken over as Vice President of Global Sales & Marketing at Yxlon and is thus responsible for the entire product portfolio in the worldwide sales organization of the enterprise, which belongs to the Swiss Comet Group. The internationally experienced graduate marketing manager is pleased with this new challenge. Barbara Nichtern is convinced: "A medium-sized company as part of a publicly listed corporation is the optimal configuration if you want to make a difference." And she wants t
...Read More.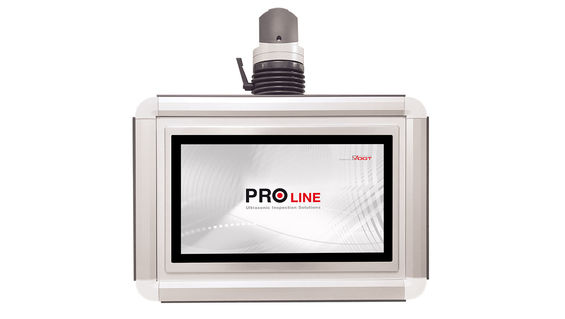 Vogt Introduces PROlineTOP Plug & Play Ultrasonic Inspection Device
Posted:

2019-2-15
PROlineTOP is an All-In-One inspection device for the manual, mechanized and automated non-destructive material testing in laboratory and production. As Plug & Play solution it units all control and operation elements in a small housing and therefore replaces the typical control cabinet. The compact ultrasonic device is ideally suited for the inspection of weld seams for cracks and volume defects, solder and coating joints for adhesion quality, wall thicknesses, shafts, rods, pipes and sheets as well as
...Read More.
Eddyfi Technologies Acquires NDT Robotics Leader Inuktun
Posted:

2019-2-14
Strategic addition to unlock a world of NDT inspection possibilities by combining NDT modalities with remotely operated crawler QUÉBEC, Canada, February 5th 2019 — As a world leader in advanced non-destructive testing (NDT) technologies, Eddyfi Technologies is thrilled to confirm the acquisition of Inuktun, a well-known developer and manufacturer of remotely operated crawlers and camera systems. Headquartered in Nanaimo, BC (Canada), 30-year experienced Inuktun offers robotic systems that bridge the g
...Read More.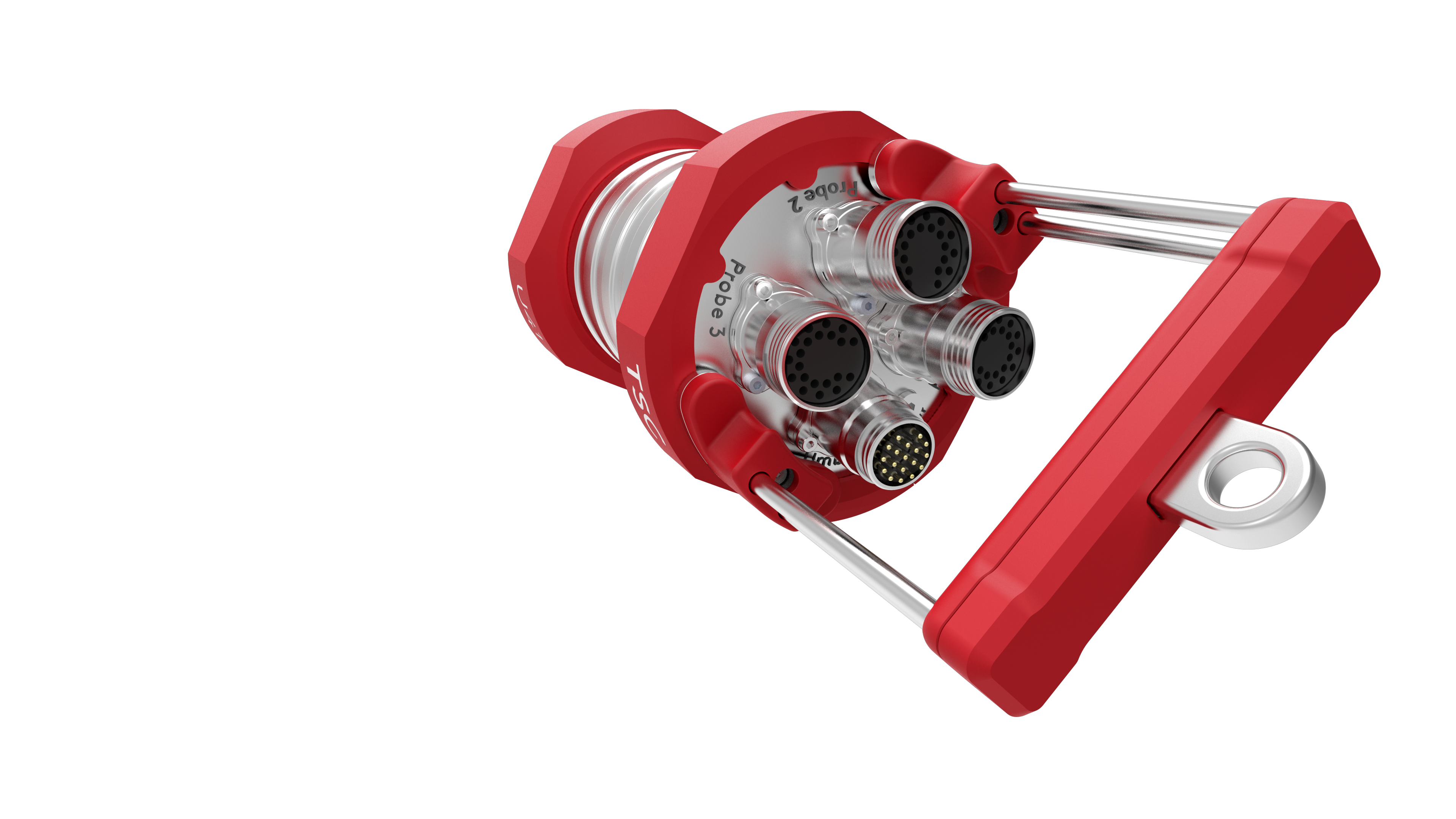 Eddyfi Technologies Launches the New TSC U41™ Subsea Inspection Solution
Posted:

2019-2-12
Eddyfi Technologies Launches the New TSC U41™ Subsea Inspection Solution A diver or ROV deployable ACFM® inspection system for the detection and sizing of surface-breaking cracks. We are excited to announce the launch of our new product, the U41, today. For the last 30 years, ACFM® technology has been used globally as the method of choice for the detection and sizing of subsea surface-breaking cracks. Recognized and approved by many certification bodies, including DNV, ABS and Lloyds, the technique
...Read More.
Visit Workpad at NDTMA to Learn About Cloud Storage for UT Data
Posted:

2019-2-9
Workpad LLC will be demonstrating its cloud NDT data platform at NDTMA in Las Vegas, NV USA Feb. 11-13, 2019. Come visit our booth to see a live demonstration of how to use Workpad to connect any inspection device to the cloud and automate the storage, analysis, and reporting of any type of inspection data including high resolution video and image data, UT and phased array data, and x-ray imaging. The following case study illustrates how Workpad can automate data collection and apply artificial
...Read More.
FLIR Launches Uncooled Methane Gas Detection Camera
Posted:

2019-2-7
The new FLIR GF77 Gas Find IR uncooled thermal camera is designed to detect methane. At roughly half the cost of cooled cameras, it provides more professionals in the oil and gas industry access to this technology. FLIR Systems, Inc. (NASDAQ: FLIR) today announced the FLIR GF77 Gas Find IR, its first uncooled thermal camera designed for detecting methane. This handheld camera offers inspection professionals the features they need to find potentially dangerous, invisible methane leaks at natural gas power
...Read More.
Advancing Large Scale Automated Drone Inspection
Posted:

2019-2-7
A team of researchers at Luleå University of Technology in Sweden has developed a framework for visual inspections of very large 3-D infrastructures using autonomous micro aerial vehicles (MAVs). They introduce a system with advanced autonomy, deployable on a large scale for the inspection of old infrastructures. 'Aging infrastructure is becoming a significant issue for developed societies, with an increased cost and a big danger for the human inspectors performing the overall operation' George Nikolako
...Read More.
Concrete Strength Testing with Schmidt Hammers
Posted:

2019-2-7
Concrete is the most widely used construction material in the world, thanks to its high compressive strength, durability, long life, and fire-resistant properties. Every year, millions of tons of concrete are used in large construction projects including dams, bridges, buildings, and roads. In this interview with David Corbett, Product and Application Expert, we learn about the challenge of estimating the strength of concrete, why the economics and insights of destructive testing of concrete structures d
...Read More.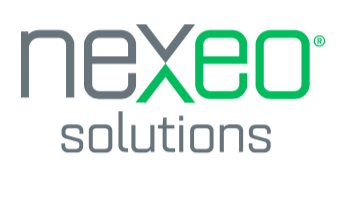 Chemetall Names Nexeo Solutions Distributor for North America
Posted:

2019-2-7
The Surface Treatment global business unit of the Coatings division of BASF, operating under the Chemetall brand, and Nexeo Solutions, Inc. (NASDAQ: NXEO) announces the expanded distribution relationship, in the United States, to include Chemetall's surface treatment portfolio developed for the aerospace industry. Chemetall, a leading global one-stop supplier for Aerospace OEMs and maintenance companies, with its well-known line of products including Ardrox® and Naftoseal® brands, offers sealants, non-de
...Read More.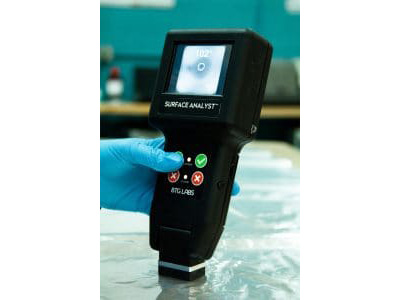 Surface Analyst 2001: The Tool That is Simplifying Adhesion Success
Posted:

2019-2-7
The BTG Labs suite of tools, that enable manufacturers and technicians to fully control their adhesion processes, has a new addition. The Surface Analyst 2001 introduces new levels of ease, simplicity and accuracy to manufacturing processes, providing the confidence that the surface will stick. This handheld tool is an entry-level surface inspection device that harnesses the power of the BTG Labs' technology to precisely meet the needs of any manufacturing plant floor, field service troubleshooting, or p
...Read More.
Next 10 >>>
Displaying 171 through 180 of 200

More Newss: 1 | 2 | 3 | 4 | 5 | 6 | 7 | 8 | 9 | 10 | 11 | 12 | 13 | 14 | 15 | 16 | 17 | 18 | 19 | 20