NDT News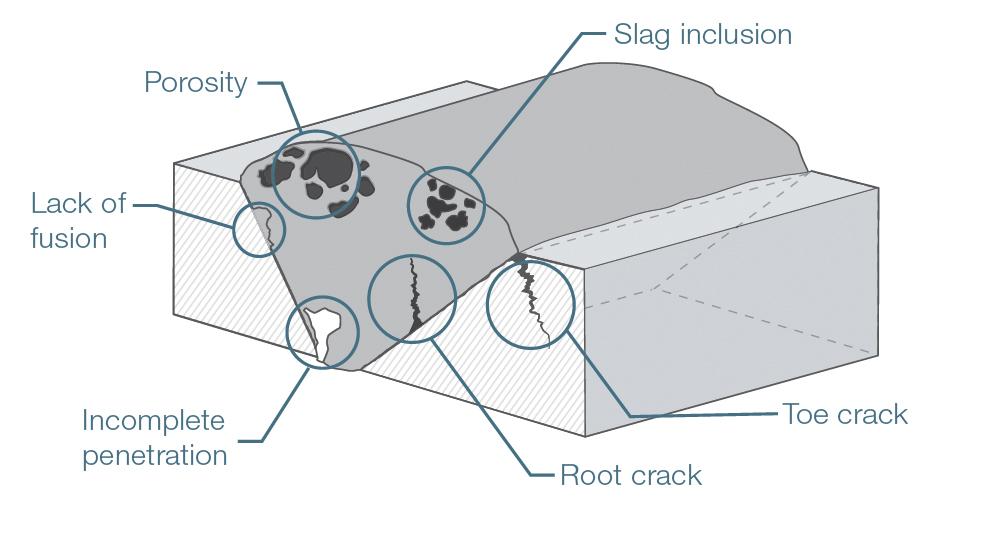 Making the Most of the Total Focusing Method
Posted:

2021-4-1
The total focusing method (TFM) is suitable for ultrasonic inspection of components across a range of different industries. When using the TFM however, the quality of results depends greatly on the setup used. Selecting the most suitable scan plan increases probability of detection, and the use of intelligent modelling tools during setup both saves time and increases chances of success. In nondestructive testing, the TFM is a way to improve the detection capabilities of linear pulse-echo probes. It
...Read More.
Webinar - Outdoor Drone Inspections: Case Studies from the Field
Posted:

2021-4-1
Wondering whether you should hire a team of drone inspection professionals or build your own? The next webinar in our six-part Drone Inspection Webinar Series with Flyability takes place tomorrow, Thursday, April 1. Join this webinar for insights into the different factors to consider when trying to decide whether to insource or outsource your program, includin
...Read More.
DC Series Transducers Provide a Complete Corrosion Monitoring Toolbox
Posted:

2021-3-30
Olympus' new DC series (DC1–DC5) dual element transducers provide inspectors with a complete corrosion monitoring toolbox for pipeline and tank integrity. Optimized for corrosion and thin materials, the transducers work with the NDT instruments and ultrasonic inspection procedures used in the oil & gas, energy and mining industries. Depending on the application, any one or a combination of these five transducers offers improved corrosion monitoring and defect sizing. As field inspections change, inspec
...Read More.

ABS Consulting Brings NASA UT Tech to Offshore Assets
Posted:

2021-3-27
ABSG Consulting Inc. (ABS Consulting) has signed an exclusive global licensing agreement to offer an innovative ultrasonic non-destructive testing (NDT) solution that supports the expanded use of composite materials on offshore assets to extend service life. Developed to test the heat shield on the Orion space capsule, this is the first proven nondestructive evaluation (NDE) technology that can successfully scan layered composite material for defects, offering unprecedented visibility into the integrity
...Read More.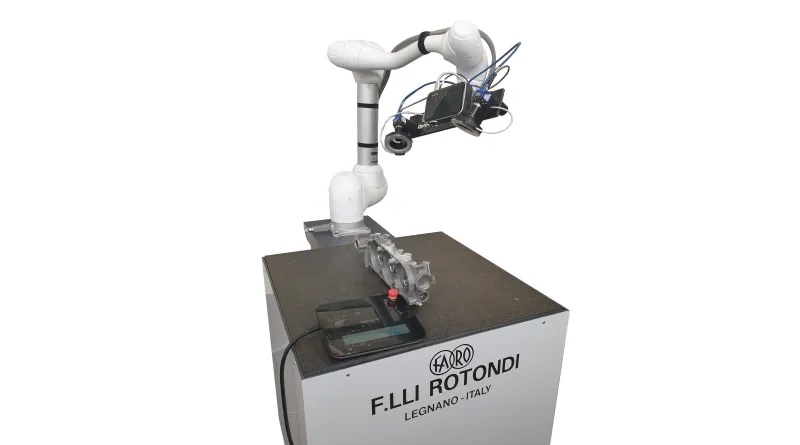 Cobotic Inspection Solution Automates Manufacturing Measurements
Posted:

2021-3-27
Italian CMM manufacturer Fratelli Rotondi has announced a partnership with Homberger Robotica – the Italian technical partner of DOOSAN robotics for collaborative robot applications. Fratelli Rotondi has a long-standing experience in measuring technologies and started working in 2020 with DOOSAN Robotics developing applications in the metrology sector starting with part loading of traditional CMM up to complete automated measuring systems. "Why Cobots? Today there are many reason to choose a
...Read More.
Teledyne Imaging Gives its Advanced Technologies to Vision China 2021
Posted:

2021-3-27
Teledyne Imaging will exhibit at the upcoming Vision China (Shanghai), in Hall W1, W1-1800, at the Shanghai New International Expo Centre from March 17-19. Visitors to the combined Teledyne Imaging booth can expect to see a broad range of leading-edge line and area scan sensors, frame grabbers, vision systems, software, and smart cameras targeted at vision inspection, logistics, robotics and packaging applications. Here are the highlights: 1. Line Scan Cameras & Embedded Vision The industry's fir
...Read More.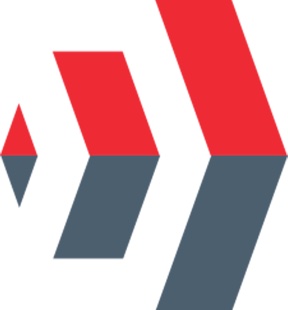 Revolutionary Mobile Vision Inspection System Employs Smartphones
Posted:

2021-3-21
Windsor's AIS Technologies Group has been awarded a provisional patent for creating a mobile vision inspection system using smartphones and incorporating artificial intelligence. The Mobile Vision Solution (MVS) system is suitable for use in a multitude of industries and is 60- to 70-per-cent less expensive than the fixed-camera inspection systems currently being used. "What is the breakthrough is it allows us to step away from having a camera mounted in a 'fix position' and the part comes in
...Read More.
P&C Insurer Chubb Launches Drone Inspection Program In Colombia
Posted:

2021-3-21
International property & casualty insurer Chubb has launched a pilot program in Colombia using aerial drones to conduct inspections a 22-hectare industrial complex of a policy holder. Chubb intends to identify risks in the external structures of the insured companies and develop comprehensive event mitigation plans to avoid losses. With social distancing and quarantines, drone inspections can contribute to worker safety by reducing face-to-face work at heights. A single flight can cover a large are
...Read More.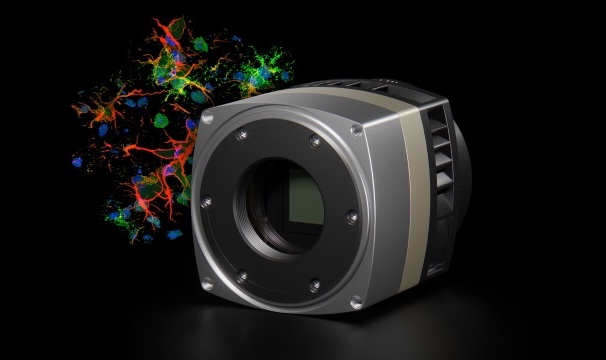 XIMEA Adds New Models To sCMOS xiJ Camera Family
Posted:

2021-3-21
Continuous progress in scientific fields places ever higher demands on the tools used in various research application areas. To meet these increased requirements XIMEA has integrated the newest technologies improving the parameters important for the scientific community. This progress started with the introduction of the newest Scientific CMOS (sCMOS) sensors by Gpixel company, assembled mainly under GSENSE family. The XIMEA team chose to start with models based on GSENSE5130, GSENSE400, GSENSE6060 and
...Read More.

Teledyne e2v and Yumain Announce Collaboration for AI Imaging Solution
Posted:

2021-3-21
Teledyne e2v, a Teledyne Technologies [NYSE: TDY] company and global innovator of imaging solutions, announces a new technology and industrial collaboration with Yumain (Dijon, France), a leading AI vision solution provider serving a broad range of industrial applications. Together, the companies will develop cutting-edge bio-inspired vision solutions that can enable innovation in industrial applications. The recent emergence of AI for industry has rapidly demonstrated its benefits over traditional rule-
...Read More.
Next 10 >>>
Displaying 171 through 180 of 200

More Newss: 1 | 2 | 3 | 4 | 5 | 6 | 7 | 8 | 9 | 10 | 11 | 12 | 13 | 14 | 15 | 16 | 17 | 18 | 19 | 20