NDT News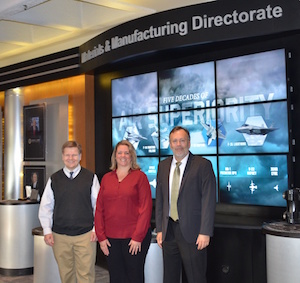 NDE Researchers Win Affiliate Societies Council Awards
Posted:

2017-10-6
WRIGHT-PATTERSON AIR FORCE BASE, Ohio – Three researchers from AFRL's Materials and Manufacturing Directorate were recently named recipients of the 2017 ASC Outstanding Engineers and Scientists Award. Dr. Eric Lindgren, Dr. Joy Haley and Mr. Doug Carter will be recognized at an upcoming ASC awards banquet later this month. The Outstanding Engineers and Scientists Award recognizes individuals with superior accomplishments in research, education, technical leadership, and in specific technical fields an
...Read More.
New Portable Pipe Inspection Camera TRITON M7
Posted:

2017-10-6
The new portable and highly customizable pipe camera TRITON M7 presented by Fiberscope.net consists of three principal parts - a camera head, a push rod on a reel, and a DVR control box. The camera head comes in four sizes (1.23", 1.36", 1.4", and 1.68") and two configurations, either straight view or self-levelling. The smallest size camera head is available in both configurations, while the 1.36'' one features straight view only, and the two larger sizes are self-levelling only. The waterproof (IP67)
...Read More.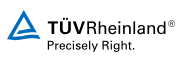 TUV Rheinland Expands with New Facility in Bangalore India
Posted:

2017-10-6
TUV Rheinland India, a subsidiary of the TUV Rheinland Group, Germany, a worldwide leader in testing, training, inspection, consulting and certification, has expanded its footprint in India with a new 2.5 million Euro facility located at Electronic City in Bangalore. The new purpose-built 14,000 sq.mt. facility makes TUV Rheinland India the first international testing, training, inspection, consulting and certification (TIC) organisation operating in the country to house all of its state-of-the-art labor
...Read More.
Aerial Manipulator for Contact Inspection Selected for Innovation Prize
Posted:

2017-10-6
The European project AEROARMS is one of 10 innovations selected to compete for the Innovation Radar Prize in the "Industrial & Enabling Tech" category. AEROARMS is a European project that proposes to develop the first UAV robotic system with multiple arms and advanced manipulation capabilities for industrial inspection and maintenance. The selected innovation is a torque-free contact device for integration into multi-rotor platforms. This technology was developed by CATEC research center, within the
...Read More.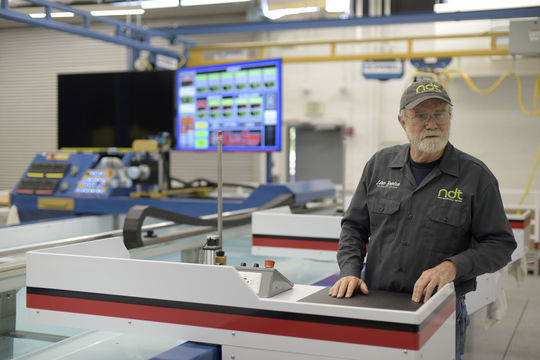 Linn-Benton Community College Adds NDE Training Facility
Posted:

2017-10-6
Officially, the remodeled building at Linn-Benton Community College is the Non-Destructive Test and Evaluation Facility. But to Seaton McLennan, it's nothing short of the Happiest Place on Earth. "This is the Disneyland of training institutions for non-destructive testing," said McLennan, who co-chairs the Non-Destructive Test department with fellow instructor Scott Ballard. "It's all Disneyland to me." A grand opening to celebrate the institution will be held from 2 to 3:30 p.m. Friday
...Read More.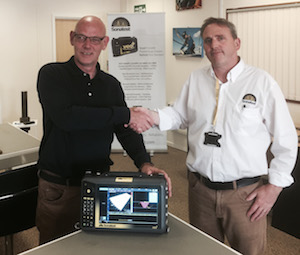 Sonatest Announce a New Initiative with Phoenix ISL
Posted:

2017-10-6
Sonatest announces an initiative with Phoenix Inspection Systems who have taken delivery of a veo+ PHASED ARRAY flaw detector. Phoenix will now be able to demonstrate the compatibility of their dynamic range of ultrasonic scanners interfacing fluently with the veo+ to produce high resolution volumetric scans and record precise data sets. Commenting on the announcement Sonatest Regional Sales Manager, Matthew Davison said: "Connecting the Sonatest veo+ with the impressive Phoenix product range will show w
...Read More.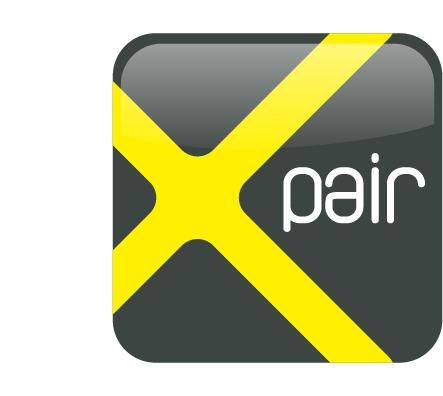 New Remote Access Software Solution from Sonatest
Posted:

2017-10-6
Xpair™ opens the doors of true mobility in the NDT market. It is a is a PC-based software application solution designed to manage data transfer and remote control of instruments in the field wherever a network connection is available. Moreover, with the Xpair™ Cloud option, a user can access and remotely pilot the instrument of a colleague located 1000s of km away using a mobile or wired internet connection. Xpair™ solution is compatible with: veo+ prisma veo 16:64 veo 16:128 This amazing and af
...Read More.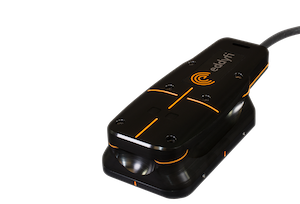 New PEC Solution for Galvanized Steel Cladding
Posted:

2017-10-4
Discover the new dedicated solution to detect CUI under galvanized steel cladding. As a leader in advanced electromagnetic non-destructive testing solutions, Eddyfi Technologies is proud to announce the launch of a patent-pending pulsed eddy current (PEC) probe specifically designed to detect corrosion under insulation (CUI) in the presence of galvanized steel cladding. Simultaneously, to support this new PEC-GS probe and new features, the Eddyfi® Lyft® software version 1.3 is being released. Because
...Read More.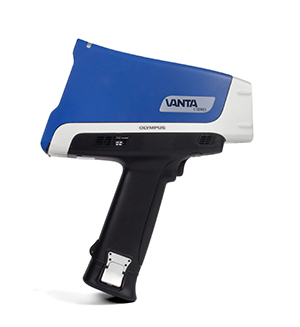 New Vanta™ VCA Handheld XRF Analyzer Measures a Wide Range of Elements
Posted:

2017-10-4
The new Olympus Vanta VCA model delivers power and performance for customers who use their XRF analyzers for multiple applications, such as alloy and RoHS. Rounding out the Vanta family, the VCA model is equipped with a 50 kV silver (Ag) X-ray tube for comprehensive analytical performance. The Vanta VCA model delivers the flexibility to handle multiple applications and works in a diverse range of harsh environments. Built for maximum uptime and reliability, Vanta VCA models are IP65 rated for protection
...Read More.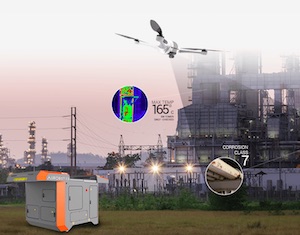 Airobotics Raises $32.5M Round C for Automated Drone Inspection
Posted:

2017-9-30
Airobotics, a global leader in fully automated industrial drones, is announcing today the completion of a $32.5 million funding round, led by BlueRun Ventures China, as well as Microsoft Ventures, OurCrowd.com and another strategic investor. Airobotics has also received funding from existing investors including, CRV, BRV, Noam Bardin (CEO of Waze), Richard Wooldridge (former COO/GTM of building 8 at Facebook and former COO of Google ATAP) and David Roux (Co-Founder and former Chairman of Silver Lake Part
...Read More.
Next 10 >>>
Displaying 171 through 180 of 200

More Newss: 1 | 2 | 3 | 4 | 5 | 6 | 7 | 8 | 9 | 10 | 11 | 12 | 13 | 14 | 15 | 16 | 17 | 18 | 19 | 20