NDT News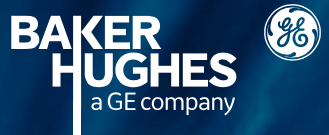 KBC and Baker Hughes GE Announce Partnership
Posted:

2017-9-20
Baker Hughes, a GE company (NYSE: BHGE) and KBC a wholly-owned subsidiary of Yokogawa Electric Corporation (TOKYO: 6841), announced today a preferred partnership that will provide a combination of process simulation, asset performance management and operational software solutions to the oil and gas industry. Leveraging GE's Predix, the platform for the industrial internet, to deliver one unified view, this partnership extends KBC's Petro-SIM process simulation modeling further into the fullstream oil and
...Read More.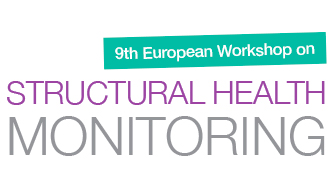 EWSHM Conference 2018: Call for papers
Posted:

2017-9-20
The European Workshop on Structural Health Monitoring Series (EWSHM) is taking place next year from 10-13 July and will be held at the Hilton Manchester Deansgate in Manchester, UK. EWSHM started in 2002 and since then has grown significantly over the years, becoming the strong counterpart to the International Workshop on SHM (IWSHM) held in Stanford, California, USA. The previous conference, which was held in Nantes in 2014, joined more than 500 delegates and 20 industrial exhibitors together. The Br
...Read More.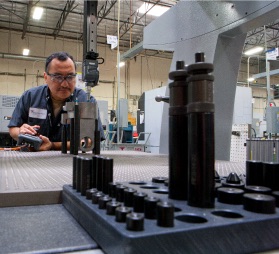 Triumph Group Announces Sale of Embee to All Metals Processing
Posted:

2017-9-20
Triumph Group, Inc. (NYSE:TGI) and All Metals Processing of Orange County ("All Metals Processing") announced today the sale of Triumph Processing – Embee Division, Inc. to All Metals Processing. The transaction was effective September 14, 2017. The Embee Division generated revenues of approximately $42 million in Triumph Group's fiscal year ended March 31, 2017. The new company will operate as Embee Processing. "The team at Embee Processing is committed to quality service, and our goal is to continue to
...Read More.
CWI and Meyn Food Collaborate on 3D Spectral Imaging
Posted:

2017-9-20
CWI's Computational Imaging group and Meyn Food Processing will collaborate in a joint research project with the goal of developing novel 3D spectral imaging techniques that will be applied in the poultry industry. The research will be executed by using the technology made available in CWI's 'FleX-ray' lab. The purpose of the research is to establish a more sustainable and efficient quality control in the poultry industry. In particular, the novel non-descructive 3D spectral imaging will make it possible
...Read More.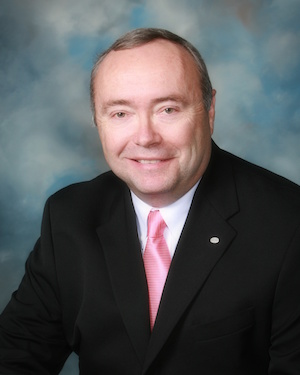 Gary Yesavage Takes the Helm at TEAM
Posted:

2017-9-20
Team, Inc. (NYSE:TISI) today announced that Ted W. Owen has stepped down as Chief Executive Officer and that Gary G. Yesavage, a member of the Team Board of Directors, has been appointed as Team's Interim Chief Executive Officer to serve until a permanent Chief Executive Officer is hired. The Company has engaged a leading executive search firm to assist with identifying qualified external candidates. Following approximately 20 years of dedicated service to the Company, Mr. Owen has transitioned to the po
...Read More.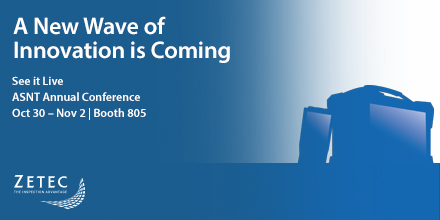 Zetec to Introduce New NDT Products at ASNT 2017
Posted:

2017-9-19
Zetec Inc. will introduce new eddy current and ultrasonic products for the nondestructive testing (NDT) industry at the ASNT Annual Conference in Nashville, Tennessee, from Oct. 30-Nov. 2. The inspection innovations will be on display at the Zetec booth (#805), along with the Zetec current lineup of solutions for oil and gas, aerospace, rail, maritime, power generation, manufacturing, and other industries. In addition, Zetec will participate in the ASNT Innovation Forum presentation sessions located
...Read More.
Conversion from Film to Computed Radiography at Idaho National Laboratory
Posted:

2017-9-19
Idaho National Laboratory (INL) performs neutron radiography of highly-radioactive objects including used nuclear fuel. INL's Neutron Radiography Reactor (NRAD) is a 250kW TRIGA reactor located beneath one of the world's largest hot cells. Prior to installing the ScanX Discover HR computed radiography (CR) system, INL used the foil-film transfer method. Highly-radioactive specimens are positioned for inspection using an elevator. Cassettes containing dysprosium and indium foils are placed behind the spec
...Read More.

Versa Integrity Group Acquires Carbon Steel Inspection, Announces Leadership Additions
Posted:

2017-9-18
Versa Integrity Group, Inc., a leader in the non-destructive testing space, has closed on a transaction to acquire Carbon Steel Inspection, Inc. (CSI) of Pittsburgh, Pennsylvania. CSI specializes in eddy current services and products that are provided to refining, chemical, and power generation customers. The company has over 25 years of history with offices in Pittsburgh, PA, Houston, TX, and Oakley, CA. CSI will operate as a subsidiary of Versa, furthering Versa's eddy current services and product offe
...Read More.
Phoenix ISL Introduces All In One Scanner Controller
Posted:

2017-9-18
Introducing our latest solution, the Drive 1-4 Axis Motor Controller. Drive is an 'all-in-one' scanner controller, capable of manipulating one to four motorised axes simultaneously. Using Linear amplifiers, Drive can produce 150W of motor power, with minimal interference to UT, TOFD, PA and EC signals, enhancing quality and reducing inspection time. Linear amplifiers provide 150w of motor power across all axes Fully contained computer and control system Remote control via Ethernet or consumer jo
...Read More.

Teledyne Completes Acquisition of Scientific Systems
Posted:

2017-9-17
THOUSAND OAKS, Calif. - July 20, 2017 - Teledyne Technologies Incorporated (NYSE:TDY) announced today that its subsidiary, Teledyne Instruments, Inc., has completed the acquisition of assets of Scientific Systems, Inc. (SSI). Headquartered in State College, Pa., SSI manufactures precision components and specialized subassemblies used primarily in analytical and diagnostic instrumentation, such as High Performance Liquid Chromatography (HPLC) systems and specific medical devices. Terms of the transaction wer
...Read More.

Displaying 191 through 200 of 200

More Newss: 1 | 2 | 3 | 4 | 5 | 6 | 7 | 8 | 9 | 10 | 11 | 12 | 13 | 14 | 15 | 16 | 17 | 18 | 19 | 20