NDT News

Verasonics Inc. Launches Scientific Ultrasound Articles Database
Posted:

2021-1-7
Verasonics is committed to delivering premier research ultrasound technology with its leading-edge Vantage™ Ultrasound Research System exclusively designed for academic and commercial investigators. These real-time, software-based, programmable systems accelerate research and development for various ultrasonic and acoustic projects by providing unsurpassed speed and flexibility to simplify data collection and analysis. Vantage Research Ultrasound Systems are now used by scientists and engineers in 34 countr
...Read More.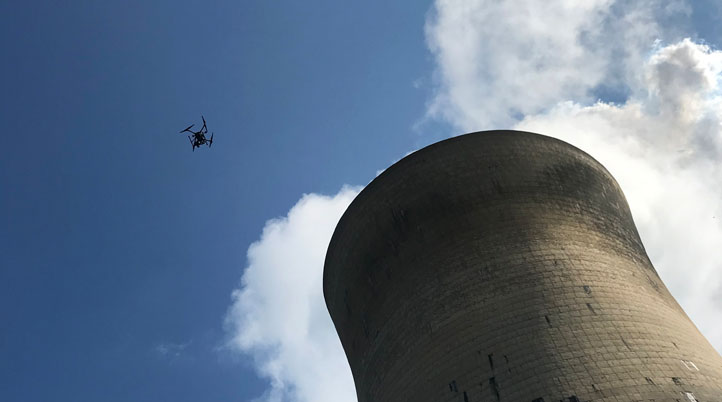 Sterblue Performs the First US Drone Inspection of Hyperbolic Cooling Towers
Posted:

2020-12-31
Instead of having human operators hanging off ropes to inspect huge hyperbolic cooling towers, Sterblue, a software developer for industrial asset inspections and management, developed a fully automated drone solution. Using an off-the-shelf drone connected to Sterblue's mobile app, the company performed an exterior inspection of a power plant's hyperbolic cooling tower concrete shell at a major American utility's site, which they began working with when they were selected through Electric Power Re
...Read More.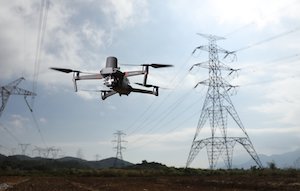 DJI's New Mavic 2 Enterprise Improves Thermal Vision and Accuracy
Posted:

2020-12-31
DJI's new Mavic 2 Enterprise Advanced is the latest addition to DJI's commercial fleet. The Mavic 2 Enterprise Advanced "adds a plethora of performance upgrades to its predecessor," says a DJI press release. The new release is a recognition that the powerful but small Mavic 2 Enterprise has been used for a wide variety of commercial applications, including drone inspections – a major vertical for the commercial drone industry. Adding new features and accessories, DJI has created a tool ideal fo
...Read More.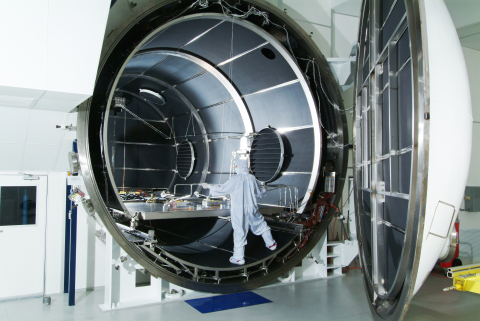 NTS Add Thermal Vacuum Testing Capabilities
Posted:

2020-12-31
NTS, the leader in testing, inspection, and certification solutions in North America, is pleased to announce that its laboratory in Los Angeles, California, has substantially expanded its Thermal Vacuum (TVAC) testing capabilities, further solidifying NTS's leadership position in space qualification testing. The NTS lab secured two additional TVAC Chambers and completed a series of upgrades to increase the lab's overall capacity to provide customers with rapid scheduling options. The upgraded TVAC testing c
...Read More.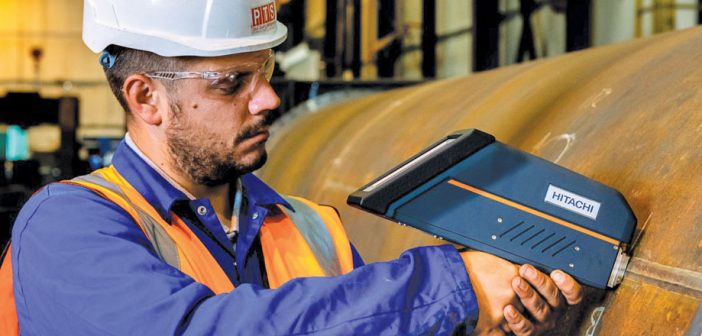 Why Precision Matters in Asset Integrity Inspection
Posted:

2020-12-31
Reliable and accurate positive material identification (PMI) analyzers that can be taken to remote locations or deep within large industrial plants are today's essential kit in asset integrity inspection. Optical emission spectroscopy (OES) technology has been relied upon for years to deliver the full chemistry of a sample with excellent precision and accuracy. However, the rise of handheld laser induced breakdown spectroscopy (LIBS) analyzers that boast their ability to test for carbon has challen
...Read More.
Waygate Relaunches InspectionWorks Industrial Inspection Ecosystem
Posted:

2020-12-31
Waygate Technologies has launched a revised and improved version of its ecosystem for inspection data management, InspectionWorks. The re-launch includes an contemporary user interface and user experience design and new features including fleet management, remote monitoring diagnostics, inspection data storage and advanced analytics. The release is an important milestone for Waygate Technologies in its commitment to offer an integrated software ecosystem for inspection management. InspectionWorks helps
...Read More.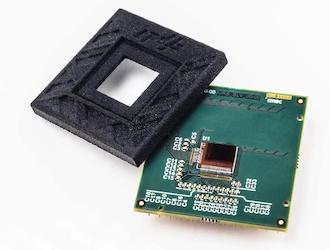 Imec Develops Thin-film Short-wave-infrared Image Sensor
Posted:

2020-12-31
Imec has developed a prototype high-resolution short-wave-infrared (SWIR) image sensor with a record small pixel pitch of 1.82 µm. The sensor is based on a thin-film photodetector that is monolithically integrated on a custom Si-CMOS readout circuit. A fab-compatible process flow paves the way to high-throughput, wafer-level manufacturing. The technology that imec has presented largely exceeds the capabilities of today's InGaAs-based SWIR imagers in terms of pixel pitch and resolution, and offer
...Read More.
ETSU Innovation Lab Welcomes German Companies into Soft Landings Program
Posted:

2020-12-31
Two companies based in Germany, senswork Inc. and Steel Service Krefeld, USA, are receiving an accelerated introduction to United States business practices, regulations, and culture through the Soft Landings Designation held by the East Tennessee State University Innovation Lab. Since 2015, the Innovation Lab, a high-tech business incubator located at 2109 W. Market St., has been a member of the International Business Innovation Association's Soft Landings network that offers support for businesses
...Read More.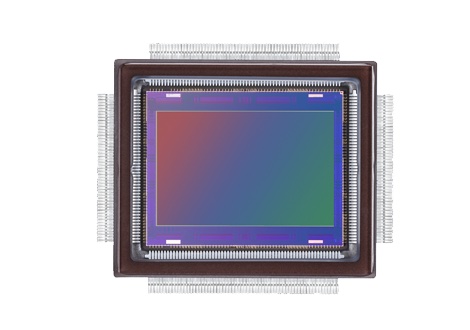 Canon takes on Sony and Samsung Distributing OEM Camera Sensors
Posted:

2020-12-31
Canon has now set up a business website to sell its imaging sensors to external customers. Given the extensive use of Sony and Samsung sensors by phone and camera manufacturers, it's surprising Canon hasn't marketed its own sensors to third parties before now. However, where Sony has succeeded in supplying its sensors to use in some of the best camera phones, Canon's approach is different. The sensors it's offering for sale are aimed squarely at industrial use Four sensors are currently listed on t
...Read More.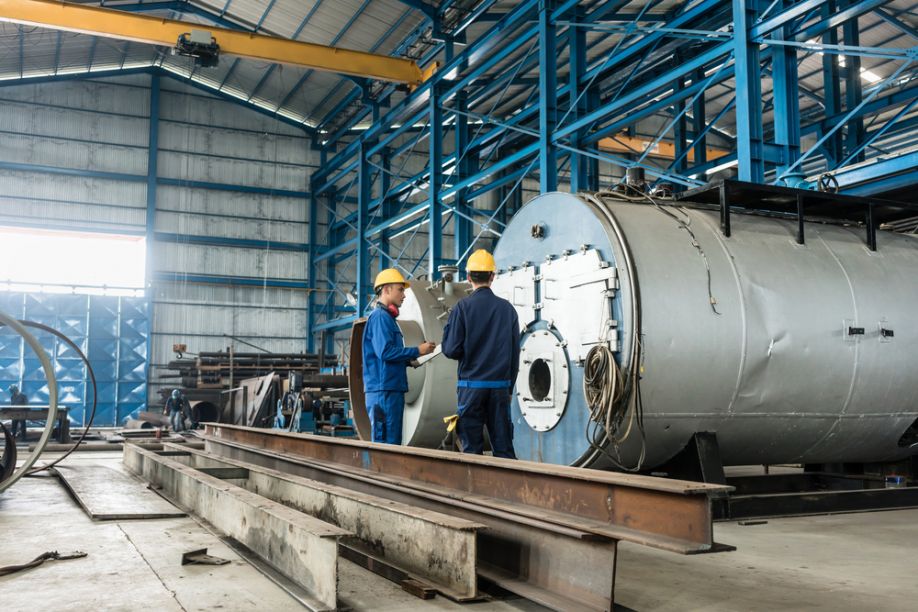 Using Robots For Inspection, Maintenance, And Repairs
Posted:

2020-12-24
Industrial robots are becoming an increasingly popular choice in a variety of industries for different applications. Going by responses to a McKinsey & Company survey, up to 88% of businesses worldwide intend to adopt robotic automation into their infrastructure. Modern robotic units are highly programmable and versatile, and they come in a wide range of models ideal for plant floor activities, from quality control to product assembling and warehousing. However, apart from the manufacturing proces
...Read More.

Displaying 191 through 200 of 200

More Newss: 1 | 2 | 3 | 4 | 5 | 6 | 7 | 8 | 9 | 10 | 11 | 12 | 13 | 14 | 15 | 16 | 17 | 18 | 19 | 20