NDT News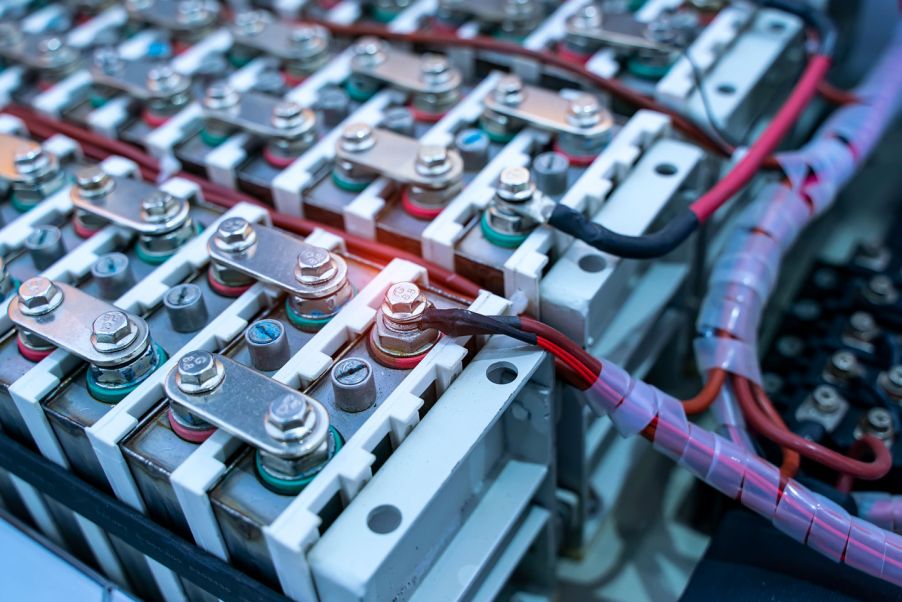 Industrial Microscopes Support Lithium-Ion Battery Safety for Electric Vehicles
Posted:

2022-6-29
The adoption of electric vehicles, also called EVs or battery-electric vehicles, continues to grow rapidly. While electric cars are popular for their lower emissions, higher fuel savings, and lower maintenance costs, battery safety remains a concern. Lithium-ion batteries, which are used to power EVs and many portable electronics, can overheat if they are improperly manufactured or damaged. This can cause the battery to catch fire—or even explode. To prevent these risks, various standards and inspe
...Read More.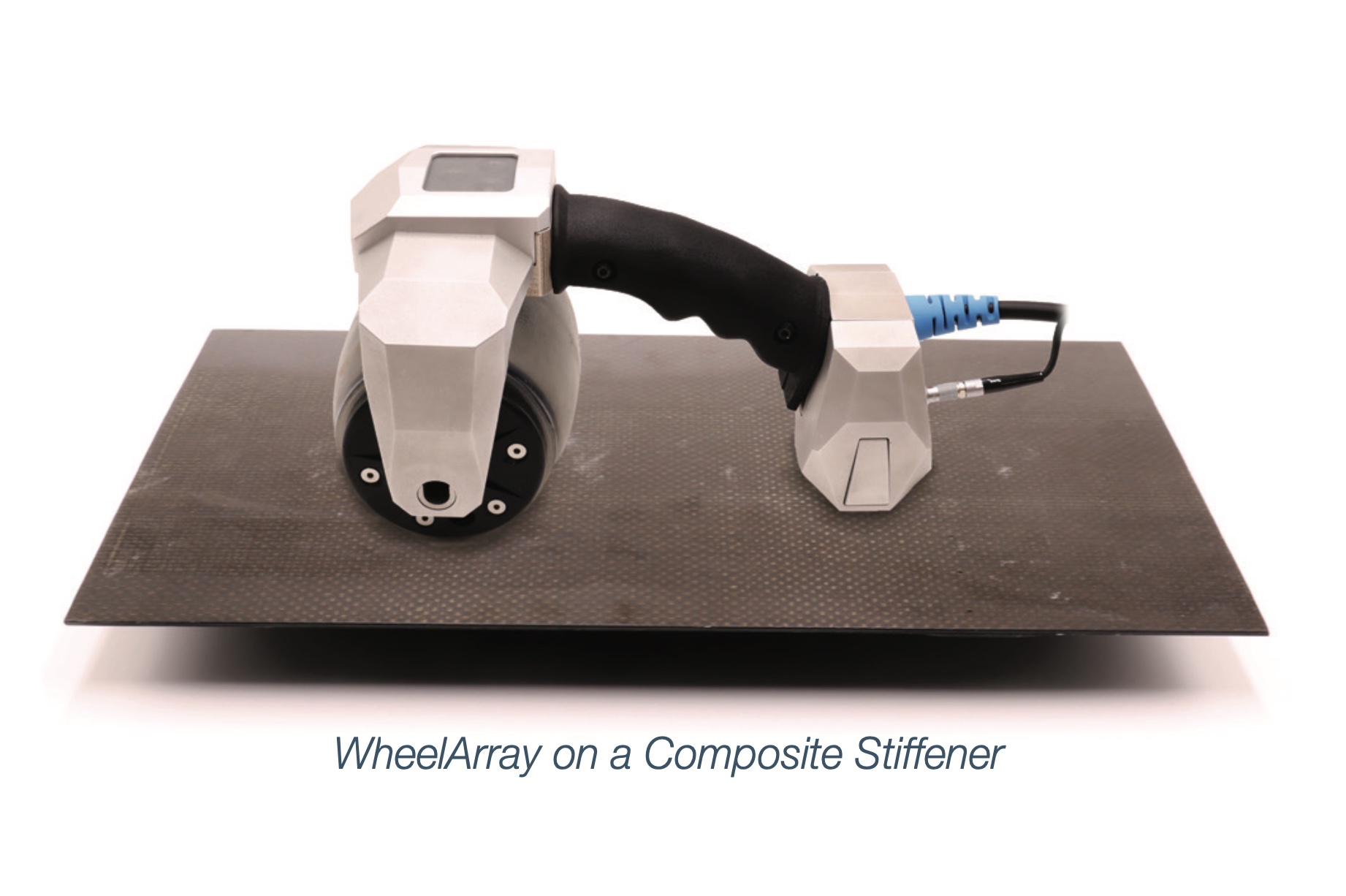 Sensor Networks Inc. introduces WheelArray Phased-Array Transducer for Composite Material
Posted:

2022-6-28
STATE COLLEGE, PA – Sensor Networks, Inc., a leading designer and manufacturer of phased-array transducers, introduces the WheelArray, a transducer designed to inspect composite material or flat metal plate. The WheelArray is a unique ultrasonic test fixture used to increase inspection productivity of large surface areas associated with composite materials and metal plates. WheelArray is offered in five test frequencies and the wheel can be replaced or swapped out by the end-user in the field. In additio
...Read More.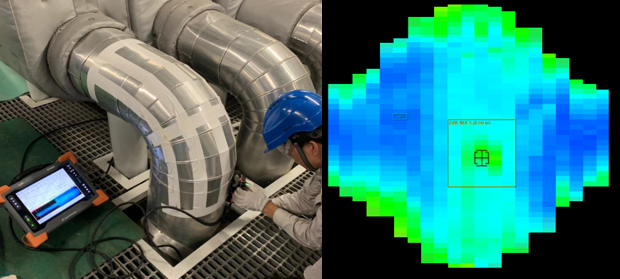 Inspection Challenges Solved with Pulsed Eddy Current Inspection
Posted:

2022-6-28
Pulsed Eddy Current (PEC) is well known for its ability to detect and assess corrosion in areas otherwise inaccessible without the costly stripping of protective insulation and weather jacket layers. The technology is used on an ever-increasing number of refineries and chemical plants around the world. Its versatility, good productivity, and ability to perform in-service inspections make it a technology of choice when facing challenges of real-world conditions. Similar interesting applications exis
...Read More.
DÜRR NDT Introduces New Portable Flat Panel Detector
Posted:

2022-6-26
The new DRC 3643 NDT rounds off DÜRR NDT's DRC product range of robust flat panel detectors for industrial digital radiography. Thanks to its portability and large active area of 36 x 43 cm, the new detector is particularly well suited for corrosion and erosion inspections on pipes in compliance with DIN EN ISO 20769. With a pixel pitch of 140 µm, the DRC 3643 NDT offers an optimum balance between fine resolution and good sensitivity for all popular NDT applications, such as weld inspections according to DI
...Read More.
Benchmarking the DolphiCam2 NDT for Composites Platform
Posted:

2022-6-26
Recently we performed a capability study to provide insight into how effective the dolphicam2 ultrasonic platform is when inspecting composites on aircraft. To perform this study, we used a carbon fiber-reinforced plastic (CFRP) panel representative of the solid laminate composites on commercial aircraft, such as on a Boeing 787 or on an Airbus A350. The inspection panel used to assess the performance of the NDT equipment was made to the specification of a Federal Aviation Administration (FAA) NDI
...Read More.
UTComp Announces ASNT Compliant Certification Program for UltraAnalytix Inspection Personnel
Posted:

2022-6-26
The UltraAnalytix inspection system is the only ultrasonic non-destructive testing method to provide Fitness-For-Service assessments for FRP composites by inspectors who are certified in accordance with ASNT SNT-TC-1A practice Cambridge, Ont., CANADA— UTComp Inc., a global FRP composites engineering and inspection company, has established a certification program for UltraAnalytix inspection personnel that complies with the requirements of Recommended Practice SNT-TC-1A by the American Society for Nondes
...Read More.
Baker Hughes Acquires Qi2 Elements
Posted:

2022-6-26
Baker Hughes has announced the acquisition of Qi2 Elements, a designer and manufacturer of advanced robotic sensor systems that inspect, assess, and monitor the integrity of critical energy infrastructure. The acquisition complements Baker Hughes' existing capability in gas pipeline inspection, while also delivering new technology to support storage tank inspection. Baker Hughes' range of asset inspection solutions includes pipeline inspection services that detect, characterize, locate and size defects w
...Read More.
Huawei Unveils Power Transmission Line Inspection Solution
Posted:

2022-6-26
At the Mobile World Congress 2022, during the industrial digital transformation summit, Huawei unveiled the Intelligent Power Transmission Line Inspection Solution 2.0. Through two sub-solutions — channel visualization and tower foundation safety — it addresses some of the key issues in manual line inspection and tower foundation perimeter safety. The solution is slated to help electric power enterprises detect each risk and protect each line. Traditional manual inspection of power transmission lines fa
...Read More.
Gecko Robotics Raises $73M to Protect Infrastructure
Posted:

2022-6-26
Gecko Robotics, a leader in robotics and industrial asset management software, today announced their Series C funding round of $73 million, led by XN with participation from Founders Fund, XYZ, Drive Capital, Snowpoint Ventures, Joe Lonsdale, Mark Cuban, Gokul Rajaram, and others. This latest funding round accelerates Gecko's stated mission, "To protect today's critical infrastructure, and give form to tomorrow's." Co-founded by Jake Loosararian (CEO) and Troy Demmer (Chief Product Officer), Gecko focus
...Read More.
Teledyne FLIR Integrates MUVE C360 Chemical Hazard Sensor with Robotics
Posted:

2022-6-26
Teledyne FLIR Defense, part of Teledyne Technologies Incorporated (NYSE:TDY), announced that it has teamed with MFE Inspection Solutions to integrate the FLIR MUVE™ C360 multi-gas detector on Boston Dynamics' Spot® robot and commercial unmanned aerial systems (UAS). The integrated solutions will enable remote monitoring of chemical threats in industrial and public safety applications. The MUVE C360 detects and classifies airborne gas or chemical hazards, allowing industrial safety officers and inspection
...Read More.

Displaying 191 through 200 of 200

More Newss: 1 | 2 | 3 | 4 | 5 | 6 | 7 | 8 | 9 | 10 | 11 | 12 | 13 | 14 | 15 | 16 | 17 | 18 | 19 | 20