NDT News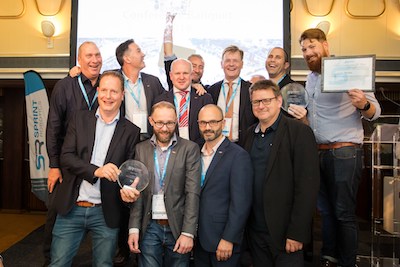 Winners of the SPRINT Robotics Awards 2019 Announced
Posted:

2020-1-5
During the SPRINT Robotics World Conference for Inspection and Maintenance Robotics 2019 in Rotterdam, the winners of the SPRINT Robotics Awards 2019 were announced. The SPRINT Robotics Awards acknowledge and reward exceptional work in inspection and maintenance robotics in our society. In 2019, three awards categories were introduced: Groundbreaking Collaborative Work towards Acceptance of Inspection and Maintenance Robotics, Scaling of a Robotic Solution, and New Innovative Technology in Inspection, Ma
...Read More.
Toshiba Group Develops Inspection Technology for Plant Facilities and Equipment in High Inaccessible Places
Posted:

2020-1-5
Toshiba Corporation (TOKYO: 6502, Toshiba) and Toshiba Energy Systems & Solutions Corporation (hereinafter "ESS"), companies dedicated to providing industry with solutions that raise operational efficiency and productivity, have developed a drone-based inspection technology for complex industrial facilities, such as power plants, oil refineries and chemical manufactures. The new solution comprises 3D laser measurement technology, a drone-mounted video camera, optimized flight route creation technology for t
...Read More.
Precise Location Key to Usable Data for Energy Sector
Posted:

2020-1-5
The critical overall requirements for unmanned aerial vehicles (UAVs) operating in the energy sector are, naturally, reliability and productivity. Reliability takes on added significance in sectors that represent millions of dollars of investment. No margin for error can be tolerated in such complex environments. The distance from an in-flight UAV to the industrial asset that it is observing or inspecting obviously has critical importance for safety, data precision and cost-effectiveness. The adv
...Read More.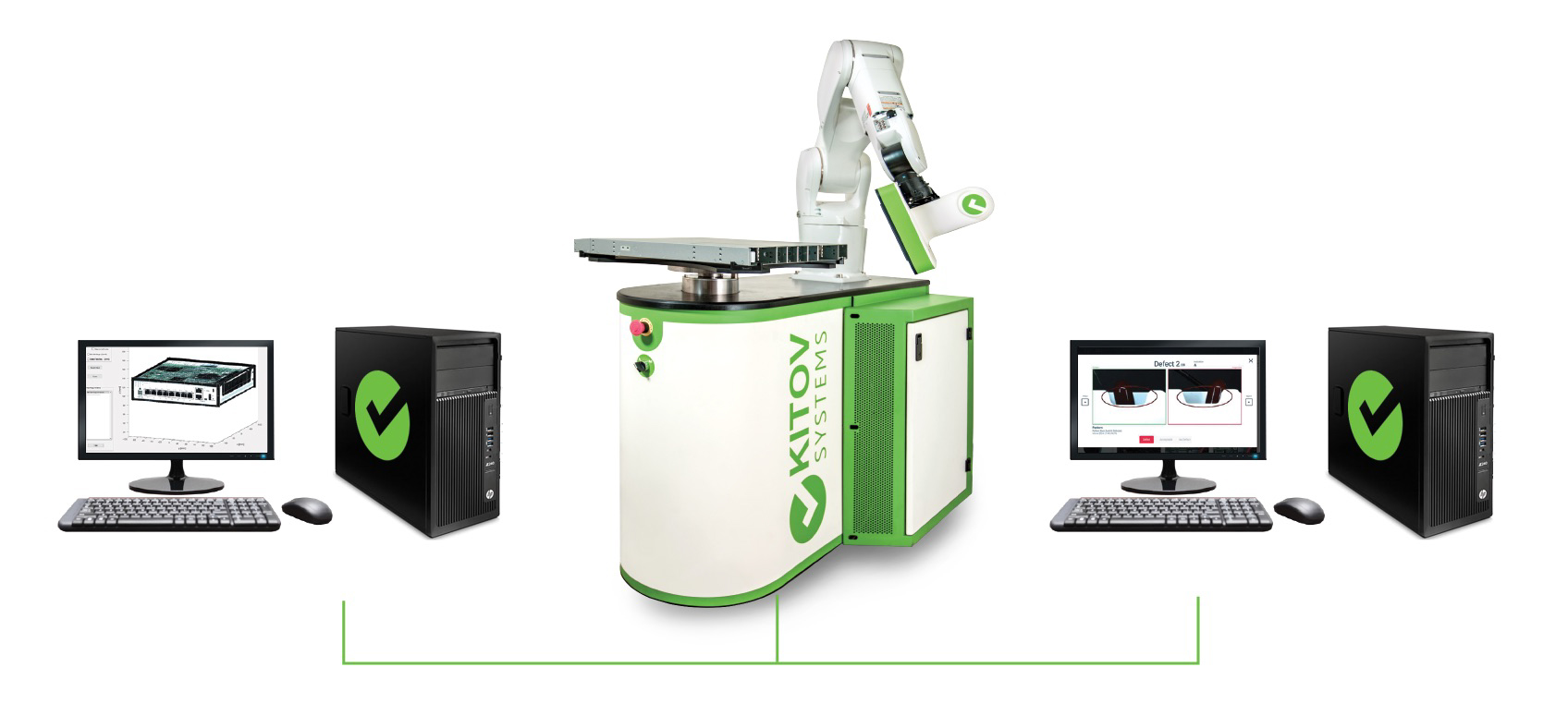 DENSO and Kitov.ai Signed a Partnership Agreement
Posted:

2019-12-31
DENSO, the world's second largest mobility supplier and Kitov.ai, a developer and manufacturer of automated smart visual inspection solutions, announced today the signing of a partnership agreement. The agreement will enable DENSO to adopt Kitov's technology for smart quality inspection across its global manufacturing facilities. According to the terms of the agreement, the parties will co-design a standard smart visual inspection solution, based on Kitov's state-of-the-art technology, that is expected t
...Read More.
ExRobotics and Yokogawa Accelerate Adoption for Inspection of Hazardous Environments
Posted:

2019-12-31
ExRobotics B.V., a Netherlands-based developer of robotics technology for hazardous environments, and Yokogawa Electric Corporation (TOKYO: 6841), a global provider of industrial automation, control, and measurement technology, announce the signing of a licensing agreement that will enable Yokogawa to sell and deploy ExRobotics' inspection robot hardware and software platforms worldwide. ExRobotics was established in 2017 to commercialise robotics technology for use in the potentially explosive atmosphe
...Read More.
AI Now Looks for Cracks in Metro Axles in Helsinki
Posted:

2019-12-31
Artificial intelligence is now used to find cracks in metro axles. Trueflaw Ltd., DEKRA Industrial and HKL have collaborated to deliver an AI-based system, that detects cracks in ultrasonic inspections. This is an industry-first application of AI for the complex ultrasonic data. The automated system works alongside the human experts and helps to make the inspections both faster and more reliable. "The task of finding small flaws from hundreds of axles is massive. Even a single missed flaw can be critical. T
...Read More.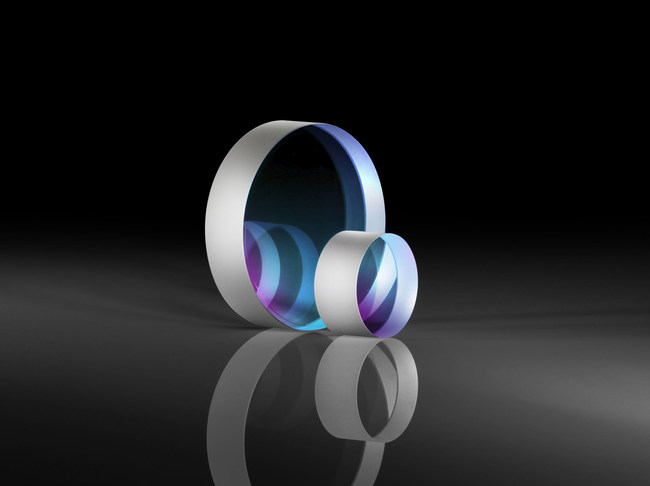 Edmund Optics Features Colored Glass Diffusers and Ultrafast Mirrors
Posted:

2019-12-31
Edmund Optics® (EO), the premier provider of optical components, continuously expands its product offering to reflect market developments and customer needs. New products are added each month to better serve the industry. This release features details about the recent additions including Colored Glass Diffusers and TECHSPEC® Low GDD Ultrafast Mirrors. TECHSPEC Low GDD Ultrafast Mirrors are designed to have high reflectivity at a 45 degree angle of incidence, making them ideal for ultrafast laser beam ste
...Read More.
Autonomous Rig Inspection Drones
Posted:

2019-12-31
Autonomous drones which can fly to offshore energy assets, inspect them for damage, fit sensors and drop off repair materials are among the latest technology to be unveiled by a consortium led by the Edinburgh Centre for Robotics. The ORCA Hub, which involves five universities working with 35 industrial and innovation partners, forms part of the Government's £93m R&D funding on "Robotics and AI for Extreme Environments" through the Industry Strategic Challenge Fund (ISCF). It aims to minimise
...Read More.
Remote Visual Inspection Challenges in Natural Gas Service Lines
Posted:

2019-12-31
Natural gas pipelines transport more than 25 percent of the energy consumed in the United States, making them an important and pervasive component of our energy transportation system. These pipelines range in size and length depending on where along the stream they are located. Here, we are highlighting downstream natural gas service lines. To service and provide natural gas to residential areas, distribution lines run parallel to the roadways in these neighborhoods. Service lines connect this distributi
...Read More.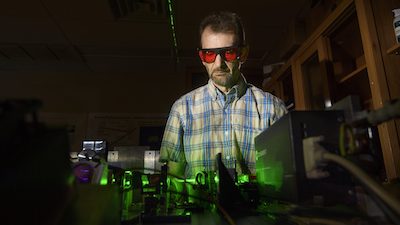 NCPA Researcher Develops Groundbreaking Nondestructive Testing Sensor
Posted:

2019-12-31
OXFORD, Miss. – Buried around the world are millions of landmines – never sleeping and silently waiting for victims. The removal of landmines – both anti-personnel and anti-vehicle mines – is a slow, labor-intensive task, often done by humans on their hands and knees, but a University of Mississippi researcher is developing technology that could greatly speed up the process. The new device is a laser-based sensor developed by Vyacheslav "Slava" Aranchuk at the university's National Center for Physical
...Read More.

Displaying 191 through 200 of 200

More Newss: 1 | 2 | 3 | 4 | 5 | 6 | 7 | 8 | 9 | 10 | 11 | 12 | 13 | 14 | 15 | 16 | 17 | 18 | 19 | 20