NDT News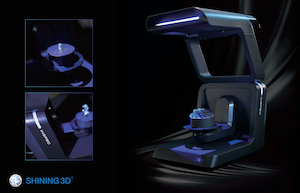 SHINING 3D Launches New Automatic Desktop 3D Inspection Scanner
Posted:

2020-6-1
SHINING 3D launches Automatic Desktop 3D Inspection Scanner – AutoScan Inspec (Inspec, for short). It is a fully automatic desktop 3D inspection scanner that innovatively integrates high-accuracy 3D scanning and 3D inspection and is designed for improving efficiency of scanning small and complex parts. Featuring intuitive user interface, easy operation and AI intelligent scanning algorithm, Inspec brings the conception of automatic + full-size inspection into reality. The latest technology developed by S
...Read More.
MA3Bi2I9 Single-Crystal Enables X-ray Detection Down to Nanograys/s
Posted:

2020-6-1
Sensitive and reliable X-ray detectors are essential for medical radiography, industrial inspection and security screening. Lowering the radiation dose allows reduced health risks and increased frequency and fidelity of diagnostic technologies for earlier detection of disease and its recurrence. Three-dimensional (3D) organic–inorganic hybrid lead halide perovskites are promising for direct X-ray detection – they show improved sensitivity compared to conventional X-ray detectors. However, their high and uns
...Read More.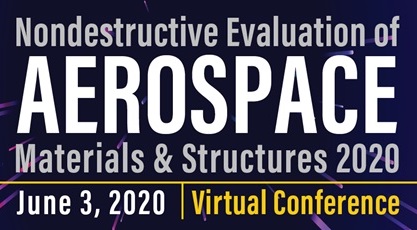 ASNT Aerospace 2020 Goes Online
Posted:

2020-5-29
NDE of Aerospace is Now Virtual In another ASNT first, Aerospace 2020 has been rescheduled as a completely virtual conference. We are excited to connect with attendees from around the globe in a one-day online event on 3 June 2020. Attendees still receive recertification points as well as the same incredible content. NDE of Aerospace is ASNT's foremost conference dedicated to the aerospace NDE / NDT / NDI industry and provides a forum for the exchange of theoretical, practical, and scientific infor
...Read More.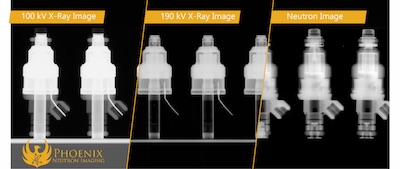 Phoenix to Present Neutron Imaging at Aerospace NDT Online
Posted:

2020-5-29
It's been a light year for industry conferences and conventions, but the Aerospace ASNT conference is still going on as scheduled, albeit entirely online and Phoenix, LLC is going to be there. Join them on June 3 for two technical sessions on neutron imaging, Introduction to Neutron Imaging at 11:45 AM and Advancements in Neutron Imaging for Aerospace NDE at 4:00 PM. If you're interested in attending, there's still plenty of time to register, and all you need is your internet connection. Click the lin
...Read More.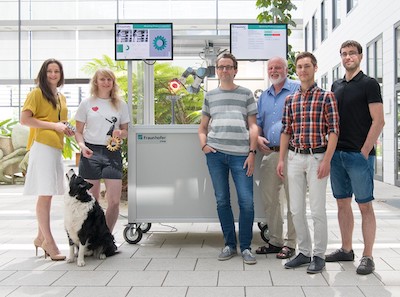 Virtual Image Processing – Paradigm Shift Through Simulation
Posted:

2020-5-27
Factories are becoming increasingly automated. Production facilities are becoming more flexible, so that no new plants have to be built when switching to new products. Visual inspection system hardware configuration – the last nail preventing the inspection systems to be truly purpose-flexible and thus ready for the implementation as a part of Industry 4.0 process chain. Production lines are more and more versatile, and products are changing rapidly, confronting inspection systems with more complex surfaces
...Read More.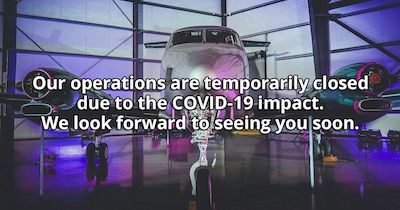 FAA Revokes Repair Station Certificate of Puerto Rico NDT Firm
Posted:

2020-5-27
The U.S. Department of Transportations Federal Aviation Administration (FAA) has issued an emergency order revoking the repair station certificate of Puerto Rico Industrial Non Destructive Testing (PRINDT) of Carolina, Puerto Rico. PRINDT falsified maintenance records, used unqualified personnel, and performed inspections on items it wasnt authorized to work on, the FAA alleges. Between March 4, 2019 and Sept. 16, 2019, PRINDT knowingly falsified maintenance records by stating it performed six Lycomin
...Read More.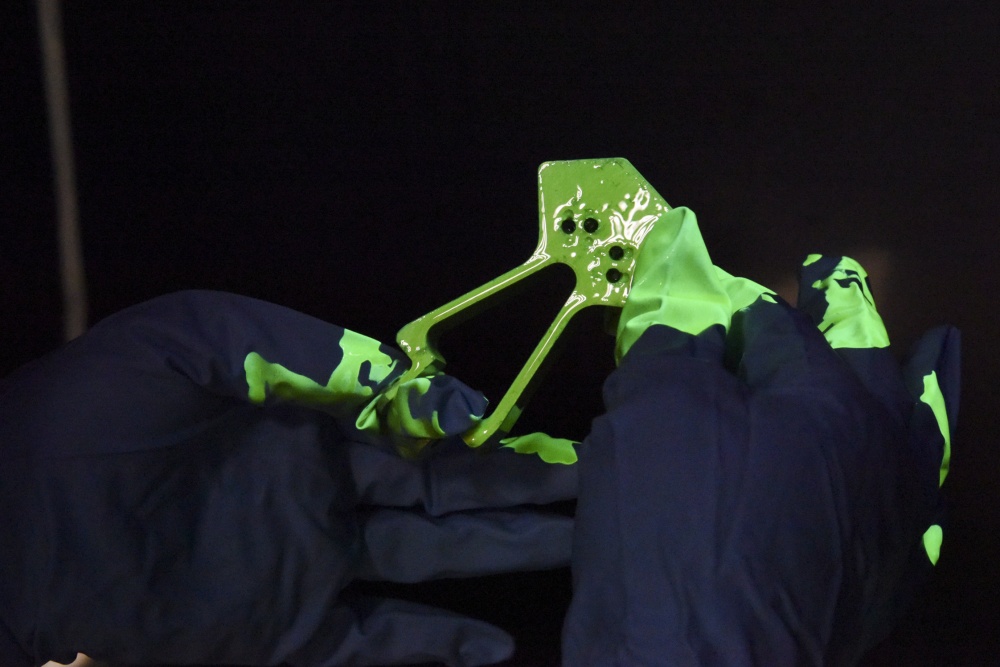 8th MXS NDI Looking Below the Surface
Posted:

2020-5-27
The 8th Maintenance Squadron nondestructive inspection shop is responsible for ensuring the F-16 Fighting Falcon aircraft and its parts are of sound structure by identifying wear and tear before maintenance is necessary. "We inspect things nondestructively by checking the structural integrity," said Staff Sgt. James Douglas, 8th MXS NDI craftsman. "We look for cracks to make sure that something isn't going to break in flight. We take the known breaking point and we basically backtrack from there." NDI
...Read More.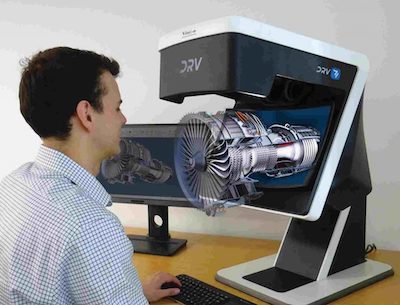 Vision Engineering Discusses Metrology in Aerospace Manufacturing
Posted:

2020-5-27
In this Q&A session, Guven Turemen, group commercial metrology manager, and Stephen Sanderson, group inspection manager, from visual equipment specialists, Vision Engineering discuss how the company's systems are applied to the field of aerospace manufacturing. Founded by motorsport engineer Rob Freeman, Vision Engineering's history dates back to the 1950s when its first borescopes were used for the inspection of racing car engines and early aero engines. Now its microscopes and other vision tech
...Read More.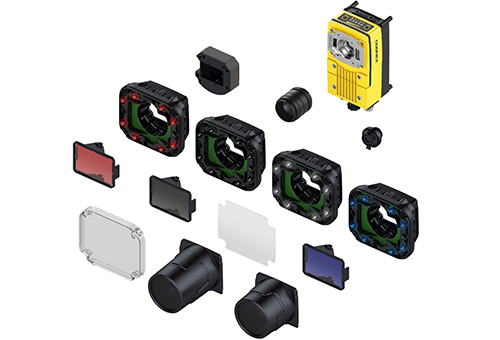 Cognex Introduces World's First Industrial Smart Camera
Posted:

2020-5-27
Cognex Corporation, the leader in industrial machine vision, introduces the In-Sight® D900 embedded vision system. A first-of-its-kind solution, the In-Sight D900 features Cognex's ViDiTM deep learning software inside an In-Sight industrial-grade smart camera. The self-contained system is designed to solve a broad range of complex in-line inspection applications including optical character recognition (OCR), assembly verification, and defect detection. "Sophisticated manufacturers are increasingly turnin
...Read More.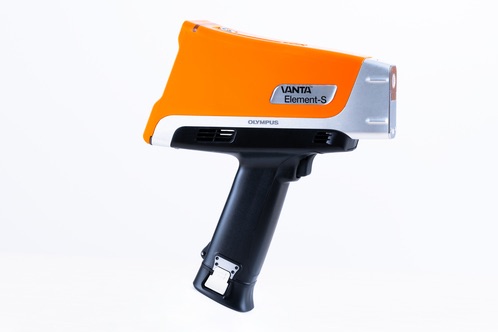 Vanta Element-S XRF Analyzer Offers Fast, Affordable Light Element Detection
Posted:

2020-5-26
WALTHAM, Mass., (May 26, 2020) The new Vanta Element-S handheld X-ray fluorescence (XRF) analyzer delivers fast light element detection at an affordable price, joining a family of cost-effective, entry-level Vanta Element XRF instruments. The S model is equipped with a silicon drift detector (SDD) to analyze light elements like magnesium (Mg), aluminum (Al), silicon (Si), sulfur (S) and phosphorus (P) in alloys. Ideal for scrap recycling, basic PMI, metal manufacturing and precious metals, the Vanta Ele
...Read More.

Displaying 191 through 200 of 200

More Newss: 1 | 2 | 3 | 4 | 5 | 6 | 7 | 8 | 9 | 10 | 11 | 12 | 13 | 14 | 15 | 16 | 17 | 18 | 19 | 20