NDT News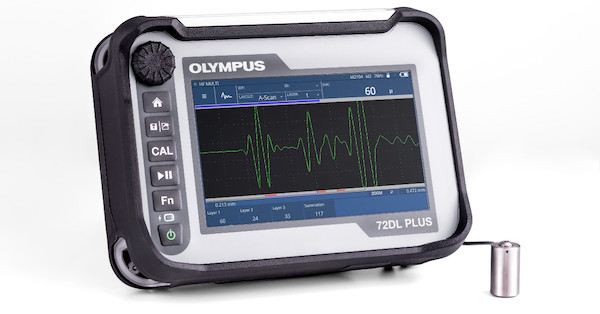 72DL PLUS Thickness Gauge Measures Ultra-Thin Layers and at High Speed
Posted:

2022-3-1
The new 72DL PLUS™ ultrasonic thickness gauge delivers precision thickness measurements at high speed in a portable, easy-to-use device. With fast scanning, advanced algorithms and Olympus'lowest-ever minimum thickness capability, the gauge can measure the thickness of very thin layers for challenging applications across industries. Whether used as a paint thickness gauge, coating thickness gauge or material thickness gauge, the 72DL PLUS instrument delivers reliable, lab-quality measurements to maximize
...Read More.
CASA Approves Percepto to Fly Autonomous Drones BVLOS
Posted:

2022-2-28
Percepto, pioneering autonomous inspection by industrial robotics, today announced that it has been granted operational approval to fly Percepto autonomous drones beyond visual line of sight (BVLOS) at a site in Australia. The waiver, granted by the Civil Aviation Safety Authority (CASA), will allow completely remote inspection of the facility, laying the groundwork for many similar waivers for Percepto customers nationally. The achievement significantly adds value in the Australian market where many fac
...Read More.
New Imaging Technique Allows 3D Video Imaging Through Single Fiber
Posted:

2022-2-28
A new imaging technique, allowing 3D imaging at video rates through a fiber the width of a human hair, could transform imaging for a wide range of applications in industrial inspection and environmental monitoring. In the longer term the technique could be further developed for applications in medical imaging. The system was developed by an international team of scientists led by the University of Glasgow's Optics Group. In a new paper published today in the journal Science, the team describe how t
...Read More.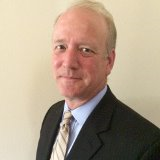 Jeff Darby Joins VisiConsult as General Manager for Americas
Posted:

2022-2-28
VisiConsult is pleased to announce that Jeff Darby joined as General Manager, Americas Region, including Canada, North America, and Mexico. Jeff comes to VisiConsult with 30 years of diverse multi-industry experience working in the X-ray and CT markets with world class companies like Philips, Carestream, and Creative Electron. His work with channel partners and strategic accounts is grounded in a customer-centric philosophy that promotes long-term relationships and mutual success. There are currently two
...Read More.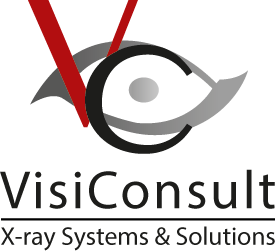 PFW Aerospace Discusses Artificial Intelligence in Industrial X-Ray Testing
Posted:

2022-2-28
The aviation supplier PFW Aerospace, a subsidiary of the French company Hutchinson, is testing the use of artificial intelligence (AI) to ensure demanding quality standards in non-destructive material testing (NDT). The aim is to optimize economic efficiency in quality assessment tasks. As part of a pilot program, supplier of customer-specific X-ray systems, VisiConsult. is evaluating whether the evaluation of the image data can be automated using AI. The core is the qualification of Artificial Intelligence
...Read More.
MFE Unmanned: An Interactive Robotics and Autonomous Tech Event
Posted:

2022-2-22
Corpus Christi, TX – MFE Inspection Solutions launches a lunch & learn event on March 3 where attendees will have the opportunity to operate the robotics and autonomous technology making quite a stir across multiple industries. The heavily coveted Boston Dynamics Spot the Robot Dog will be trampling over obstacles and climbing stairs at the command of event attendees. Flyability's Elios 2 caged drone will conduct collision-tolerant inspections as it captures video data high above in the rafters with eas
...Read More.

NDT in Canada 2022 (Windsor, ON May 17-19) Moves Ahead With in-Person Event
Posted:

2022-2-22
Amidst global uncertainty, you can be sure of one thing – the NDT in Canada 2022 Conference is happening in person this May. CINDE is moving ahead with an in-person event for the conference. It has been too long since the NDT community in Canada has been able to get together since the start of the pandemic. The NDT community in Canada is eager to get together for networking and knowledge sharing after a hiatus on in-person events for 2 years. The conference will have presenters from across the world to p
...Read More.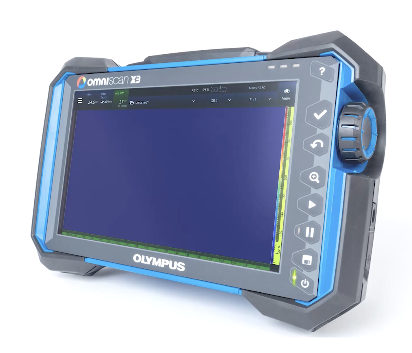 Compact OmniScan™ X3 64-Channel Flaw Detector Improves the Efficiency and Performance of Phased Array and Total Focusing Method
Posted:

2022-2-22
The new OmniScan™ X3 64 flaw detector delivers improved power and performance to Olympus' field-proven phased array ultrasonic testing (PAUT) product line. This 64-channel instrument has the pulser capacity to drive phased array (PA) probes with a larger number of elements, increasing the data acquisition speed for total focusing method (TFM) imaging. Users can exploit its increased capabilities to expand and diversify their application portfolio. Power You Can Carry The high portability and enhanced
...Read More.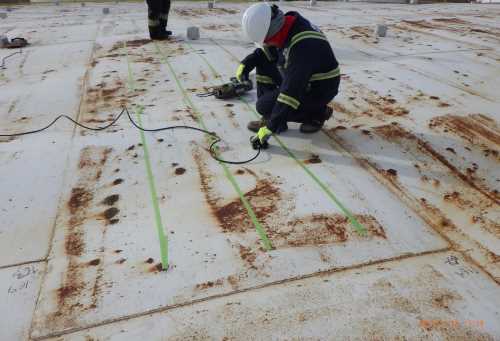 How Pulsed Eddy Current Lightens the Burden of Tank Roof Corrosion Assessment
Posted:

2022-2-22
Aboveground storage tanks are subject to regular inspections prescribed by the applicable codes such as API 653 and EMUUA 159. It is well known that the tank bottoms are typically inspected using Magnetic Flux Leakage (MFL) floor scanners such as the Floormap®X. These sensitive tools enable the detection of the smallest pits and flaws. When it comes to the tank roofs, the damage mechanisms are quite different. Roof plates are thinner and subject to generalized corrosion. Different inspection techniques are
...Read More.
Advancing Metrology at Mach Speed: Drone Mounted Inspection Breaks Barriers for F-35
Posted:

2022-2-22
The F-35 Lightning II is an all-weather stealth combat aircraft that is intended to perform warfare strike missions and electronic surveillance capabilities at speeds up to 1.6 Mach. Composites comprise 35% of the airframe weight, with the majority being bismaleimide, as well as some carbon nanotube-reinforced epoxy, which has a tensile strength of approximately 100 times greater than steel. Any deviations in external dimensions can interfere with stealth capabilities, and at supersonic spe
...Read More.

Displaying 191 through 200 of 200

More Newss: 1 | 2 | 3 | 4 | 5 | 6 | 7 | 8 | 9 | 10 | 11 | 12 | 13 | 14 | 15 | 16 | 17 | 18 | 19 | 20