NDT News

Eddyfi Technologies Launches the First Standard Pulsed Eddy Current Array Solution
Posted:

2018-5-17
The groundbreaking pulsed eddy current array (PECA) technology makes corrosion under insulation (CUI) and corrosion under fireproofing (CUF) inspections as much as 10 times faster than with single-element PEC probes. Québec, Canada, May 17, 2018 — Eddyfi Technologies is proud to be the first to globally market a standard PECA probe dedicated to improving the productivity of corrosion under insulation (CUI) and corrosion under fireproofing (CUF) inspections. As of today, new Lyft® systems will drive array
...Read More.
AATA to Host First Ever All Women 10-week NDT Training Course
Posted:

2018-5-16
In keeping with their continued efforts to promote diversity and offer opportunities to traditionally underrepresented groups in STEM, the American Advanced Technical Academy (AATA) is presenting the first ever all-women NDT training course this July for those wishing to enter the NDT profession. The 10-week course is free for qualifying students and includes classroom and hands-on instruction in all the major NDT techniques. We are thrilled that twelve women have already signed up to attend. However, we ne
...Read More.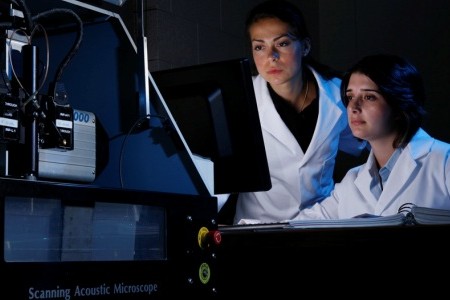 IDIR Funds $5.5 Million for Coatings and Testing
Posted:

2018-5-16
Roman Maev, Director General of UWindsor's Institute for Diagnostic Imaging Research (IDIR), and his research team were joined today by industry partners to announce research funding of $5,488,206 through the Natural Sciences and Engineering Research Council of Canada's (NSERC) Collaborative Research and Development (CRD) program. The IDIR's project, Novel Quantitive Nondestructive Quality Evaluation of Advance Joining and Consolidation Manufacturing Processes, will develop and test resilient coatings an
...Read More.
Utah Air National Guard Veteran Honored as SLCC Graduate of Excellence
Posted:

2018-5-16
"Off and on" for three years, Aaron Christopher Hornok lived on the streets of Salt Lake City. At times he lived out of his car. Other times he stayed with friends, at a shelter or he camped near streams so he could fish for food. He watched fellow homeless veterans die on the streets "and I was the only one with them." "The streets alone can kill you. It's a never-ending pit," Hornok recently wrote in an essay. Not only was he watching lives literally disappear before his eyes, the limited savi
...Read More.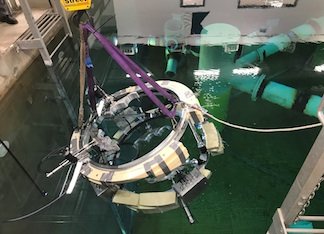 Climbing Robot for Mooring Chain Inspection Passes Field Trials
Posted:

2018-5-16
A robot designed to hook onto, and scale up and down, large mooring chains, both at sub-sea level and in the air – with a non-destructive testing (NDT) ultrasonic imaging system on board that scans for critical defects – has recently undergone successful field trials. The new climbing robot, named RIMCAW (Robotic Inspection of Mooring Chains in Air and Water), is the result of a yearlong fast-track project that secured funding from Innovate UK, the government agency behind finding and driving the innovat
...Read More.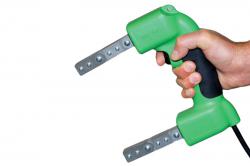 Magnetic Particle Inspection (MPI) - The Basics
Posted:

2018-5-16
Magnetic particle inspection (MPI) is a non-destructive testing (NDT) method that is used primarily for detecting surface or near-surface defects in ferromagnetic materials. The technique emerged first emerged in the 1920s and followed the recognition of X-ray technology as a viable testing method for inanimate materials. Radiography had been found to be extremely useful for detecting defects that were below the surface or deeper inside the component, but industry needed a reliable and cost-effective sol
...Read More.
Exelon AeroLabs Becomes an Authorized Reseller of the Flyability Elios
Posted:

2018-5-16
Flyability announces partnership with Exelon AeroLabs which becomes an authorized reseller of Flyability's Elios, the collision-tolerant indoor inspection and exploration drone. After the acquisition of 15 Elios to equip each of its nuclear sites, Exelon joins forces to Flyability via AeroLabs to help the industry adopt the Elios. The story between Exelon and Flyability started back in 2016 when the engineering team of Peach Bottom bought their first unit to perform some tests in a radioactive environmen
...Read More.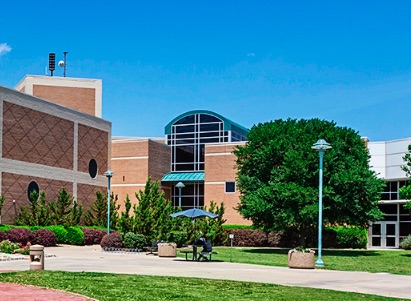 Tarrant County College TX to Add NDT Program
Posted:

2018-5-16
As Zarina Blankenbaker's first year as NW Campus president comes to a close this semester, she described it as "fabulous" and said she intends to "look forward constantly" to bring the campus into the future. "I joined the college at a very exciting time when we were developing our strategic plan," she said. Blankenbaker joined NW's administration last June and spent her first year assessing the campus. "I focused my first year in making sure that I was being transparent in everything that I did,"
...Read More.
Austal USA Acquires ElectraWatch for Aluminum Inspection
Posted:

2018-5-16
Austal USA announced today it has acquired privately held ElectraWatch, Inc. in an all cash stock purchase. The transaction is expected to be immediately accretive to earnings and the business will remain a standalone business, part of the Austal USA portfolio. Headquartered in Charlottesville, Virginia, ElectraWatch is a technology leader in developing and deploying portable probe devices that help efficiently maintain aluminum structures. The acquisition reinforces Austal USA's position as a global lea
...Read More.
Reformer Services Develops Proprietary Tube Scanning Process
Posted:

2018-5-14
With our newly developed proprietary crack detection system we are able to scan 360° of the tube circumference and the complete thickness of the wall. The current systems available for tube wall scans were developed over 30 years ago and only offer minimum coverage of tube wall (sometimes less than 30%) The Reformer Tube Scanner type Tube Scan-360-OD is equipped with a powerful proprietary technique for sensitive crack detection in reformer pipes up to 23mm wall thickness. As the proprietary technique ne
...Read More.

Displaying 191 through 200 of 200

More Newss: 1 | 2 | 3 | 4 | 5 | 6 | 7 | 8 | 9 | 10 | 11 | 12 | 13 | 14 | 15 | 16 | 17 | 18 | 19 | 20