NDT News
LMI Technologies Launches Next Evolution in 3D Scanning and Inspection
Posted:

2019-1-25
LMI Technologies (LMI), the global leader in 3D scanning and inspection, is pleased to announce the official release of three new game-changing products. All three were displayed at Vision 2018 in Stuttgart. Gocator® 2500 Smart Laser Profiler Series - Blazing Speed With dedicated FPGA processing, advanced optics, and a high speed 2.4 MP custom camera, the Gocator 2500 sensors excel at the scanning and inspection of fast-moving parts in a compact, all-in-one industrial package at rates up to 10 kHz. Us
...Read More.
Eckhart Acquires PRI Robotics & Automation
Posted:

2019-1-25
Eckhart, Inc. announced today that it has acquired PRI Robotics & Automation, a specialty robotic systems integrator located in Plymouth, Minnesota. Eckhart is an Industry 4.0 leader that designs, builds, and integrates turn-key systems for the largest industrial companies in the world. Eckhart's suite of solutions includes AUTOCRAFT™ autonomous guided vehicles, collaborative robotics, 3D printing, automated conveyance & assembly systems, mechanical & electrical design services, simulation, and specialized
...Read More.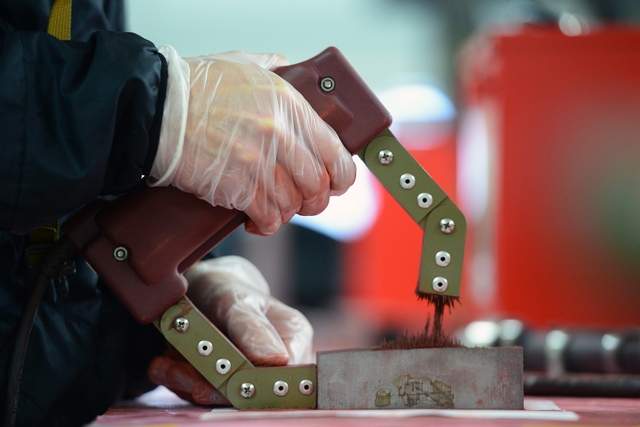 Students Schooled on Careers in NDT and Manufacturing
Posted:

2019-1-25
Current worker shortages nationwide have begun changing community conversations about the future of the next generation and the value of trade-based occupations, according to Kate Lufkin with the Kalispell Chamber of Commerce. On Wednesday, Flathead High School sophomores, juniors and seniors got the opportunity to explore some of those trades through hands-on learning with professors at Flathead Valley Community College and tours of local businesses. Dubbed "Pursuing the Trades," the event, org
...Read More.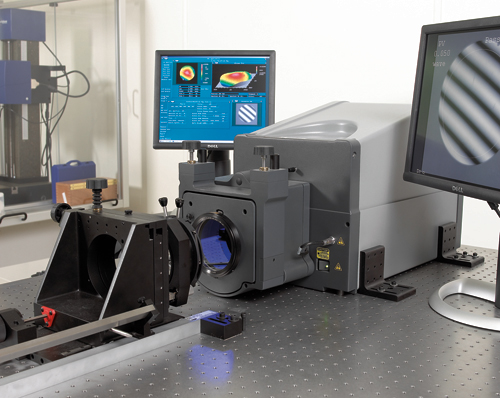 Optics How-to: The Makings of a Successful Imaging Lens
Posted:

2019-1-25
Imaging and machine vision technology is under more pressure than ever to meet the increasingly demanding needs of a diverse set of markets, and truly understanding imaging is becoming quite the valuable skill. The first part of this article series reviewed how to create a specification to meet your application need and finding the proper balance between cost, development time, system size, and weight. In part two, we reviewed how those earlier decisions translate into a design and the possible trade-offs
...Read More.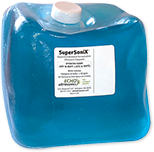 SuperSoniX™ - A new UT Couplant with a Historic Name
Posted:

2019-1-23
In May of 1940, Floyd Firestone, a Professor in the department of Physics at the University of Michigan, filed US patent 2280226 in which he described an instrument for the detection of flaws and measuring thickness in metal objects. Dr. Firestone used the term "Supersonic Vibration Waves" to describe what we now refer to as pulse-echo Ultrasound Testing (UT). The term "Supersonic Inspection" was used in reference to UT officially until the first manned aircraft flight by USAF Captain Chuck Yeager exc
...Read More.
CWI Prep Courses MN and TX
Posted:

2019-1-22
Certified Welding Inspector (CWI) Exam Prep Courses Offered in Texas and Minnesota (Baxter, MN) The interest and talent entering into trades have dropped in the past decade at alarming rates. Mechanics, welders, plumbers and more are now in more demand than ever before and the numbers are dwindling. To help encourage more people to invest their time and energy into these trades, the American Institute of Nondestructive Testing, LLC offers quality training and exam prep courses to help ensure students
...Read More.
Pioneering NDT Researcher Retires from Penn State
Posted:

2019-1-17
During his 45 years of teaching, with 27 of them at Penn State, Joseph Rose often used storytelling and his own life's lessons in class to help students transition from academia to the "real world." Now, Rose has added a new chapter to his story — retirement. An international leader in the fields of wave mechanics, ultrasound and ultrasonic guided waves, Rose served in the Penn State Department of Engineering Science and Mechanics (ESM) since 1992 as the Paul Morrow Professor of Engineering Design and Ma
...Read More.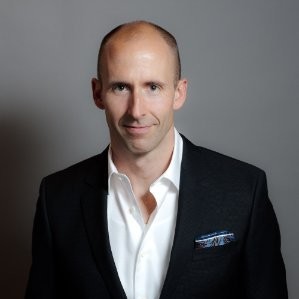 IIA Field Services Appoints Darren Billings as Director of Sales
Posted:

2019-1-17
IIA Field Services (IIAFS), a subsidiary of Industrial Inspection & Analysis (IIA), is pleased to announce the hiring of Darren Billings as Director of Sales. Billings joins IIA Field Services with over 18 years of sales experience in the industrial industry. He will be responsible for directing sales and marketing efforts, including the development and publishing of IIAFS many great stories and the industry problems that they address. Darren will also be accountable for expanding the effectiveness of th
...Read More.
Smart Torque System Wins Industrial IoT Innovation of the Year
Posted:

2019-1-17
Cumulus Digital Systems, a Massachusetts start-up building an Internet of Tools-powered platform to make industrial facilities safer, cleaner, and more productive, today announced that its Smart Torque System (STS) has been selected as the winner of the "Industrial IoT Innovation of the Year" award from IoT Breakthrough, an independent organization that recognizes the top companies, technologies and products in the global Internet-of-Things (IoT) market today. STS improves productivity and work quality d
...Read More.
Bain Studies IoT and Enterprise Adoption in Inspection
Posted:

2019-1-17
Enterprise customers remain bullish on the Internet of Things, but their enthusiasm has been tempered by the realization that complete solutions may take longer to implement and yield a return than they had originally expected. Even so, we expect the markets for IoT hardware, software, systems integration, and data and telecom services to grow to $520 billion in 2021, more than double the $235 billion spent in 2017 (see Figure 1). Since Bain's last extensive survey on the Internet of Things and a
...Read More.

Displaying 191 through 200 of 200

More Newss: 1 | 2 | 3 | 4 | 5 | 6 | 7 | 8 | 9 | 10 | 11 | 12 | 13 | 14 | 15 | 16 | 17 | 18 | 19 | 20