NDT News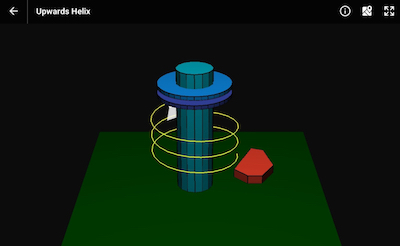 Drone Harmony Helps Automate UAV Cell Tower Inspection
Posted:

2018-7-16
Drone Harmony's Cell Tower Inspection is the first application designed solely for the task of capturing data at cell sites with a drone. In a nutshell, Drone Harmony has made it as easy as possible for the pilot to obtain the quality data that is needed for this task. The flight plans in Drone Harmony are generated automatically and are tailored to a rough 3D model of the inspected tower. The model can be either imported, or easily constructed in the application using a simple wizard. Obstacles can a
...Read More.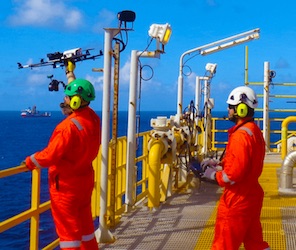 Global Energy Group and Sky-Futures Team Up for UAV Inspection
Posted:

2018-7-16
Global Energy Group (GEG), Scotland's leading energy service company and Sky-Futures, world's leading provider of drone-based inspection services announced today a strategic partnership to offer an end-to-end UAV inspection services to a wide range of industries including Oil & Gas, Renewables (Onshore / Offshore Wind), Utilities, Civils etc. Drawing on Global Energy Group' vast experience as an energy sector-leading service company and Sky-Futures' cutting-edge, drone-based approach to industrial inspec
...Read More.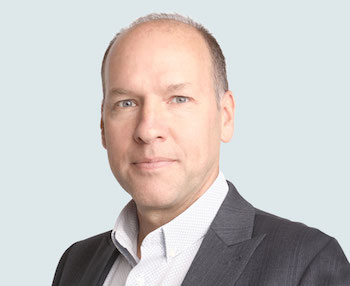 NDT Global Appoints New President
Posted:

2018-7-16
We are pleased to announce the appointment of Mr. Richard Matthews as the President of NDT Global. With more than 30 years' experience in the oil and gas industry and most recently the position of Operations Director for PIMS of London, Mr. Matthews' appointment supports NDT Global's visionary product strategy and continued growth in developing service solutions to meet the future needs of the industry. "I am both honored and delighted to be the President of NDT Global. I believe our customer-driven r
...Read More.
Case Study – Power Generation Inspections with Climbing Robots
Posted:

2018-7-16
Already popular within the food and beverage sector and with global dairy processors such as Fonterra, Murray Goulburn, Friesland Campina and Heineken, Invert Robotics' technology is proving a much safer and faster 'disruptor' in the non-destructive inspection services market. The company is now applying its technological benefits and services to the energy generation industry with stunning results. At the heart of state-owned CS Energy are five coal-fired units (one unit at Kogan Creek Power Station
...Read More.
Innovative Company Offers Triage Solution for Natural Disasters
Posted:

2018-7-16
With total damages from Hurricanes Harvey, Irma and Maria totaling roughly $365 billion, the 2017 hurricane season was the costliest on record in the U.S and revealed the dilapidated state of US Infrastructure, which was completely unprepared to withstand the onslaught of such epic storms. The upcoming 2018 hurricane season could be even more destructive, however, raising fears about the disaster it could wreak on the region's already-crumbling infrastructure. Infrastructure Preservation Corporation, a
...Read More.
Download Free Nominal Pipe Size Chart from PH Tool
Posted:

2018-7-11
Have you ever been confused by the unconventional system used to delineate pipe dimensions? Why does 10-inch NPS pipe actually measure 10.750 inches, but 14 NPS has an actual outside diameter of 14.000 inches? Is there a difference between schedule 40, STD, and 80S? Rest assured; you are not alone! The American Standards Association authorized the organization of pipe sizes way back in 1927. Ninety-one years ago there were only three wall thicknesses; STD, XS, and XXS. In 1939, realizing more
...Read More.
In Depth: XCEL NDT
Posted:

2018-7-9
Who is XCEL NDT and how do they continue growing? The development of onshore tight oil and shale gas horizontal resource plays has led to record growth of both crude oil and natural gas production, positioning the United States to become the world's largest producer of oil, natural gas and natural gas liquids. All three of these product streams require pipelines to transport them from the wellhead to processing and refining plants, and then on to end-use markets. Consequently, soaring U.S. production
...Read More.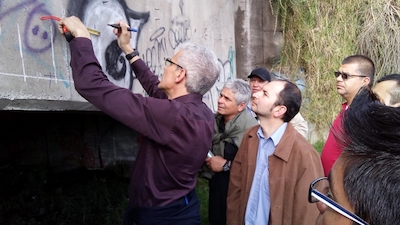 IAEA Holds Course for NDT on Civil Structures In Ecuador
Posted:

2018-7-8
An International Atomic Energy Agency (IAEA) technical cooperation course on non-destructive testing (NDT) techniques for the evaluation of civil structures, held recently in Quito, Ecuador, will help countries in the Latin America region to develop a cohort of personnel trained and qualified in non-destructive testing in accordance with ISO9712 and ISO17024, and competent to carry out inspections of civil and industrial structures. Non-destructive testing, which includes the use of nuclear techniques, is u
...Read More.
Dantec Introduces FlawExplorer Laser Shearography System
Posted:

2018-7-8
Energy prices and environmental concerns are driving development and use of new, lightweight materials and various composite designs. Many of these materials are accompanied with limited material, production knowledge and inspector experience. Speed and time to market constrains are pushing researchers, designers, material and inspection experts to utilize new quality control solutions. Existing processes and methods are being challenged, sometimes delivering limited or inconclusive results. Professionals t
...Read More.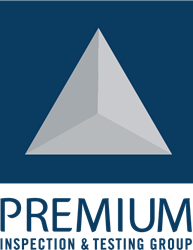 Premium Inspection & Testing Group Acquires Quality Testing Services, Inc.
Posted:

2018-7-8
Premium Inspection & Testing Group today announced the acquisition of Quality Testing Services, Inc. (St. Louis, MO), a recognized leader in nondestructive testing (NDT), calibration, training and consulting throughout the Midwestern United States. Commenting on the announcement, Mr. Scott Zimmer, President of Quality Testing Services, Inc., said: "At Quality Testing Services, we pride ourselves on providing our clients with the best nondestructive testing, training and calibration services available. Ou
...Read More.

Displaying 191 through 200 of 200

More Newss: 1 | 2 | 3 | 4 | 5 | 6 | 7 | 8 | 9 | 10 | 11 | 12 | 13 | 14 | 15 | 16 | 17 | 18 | 19 | 20