NDT News

Zetec Names Wade Jenstead Director of Sales for the Americas
Posted:

2019-3-21
Zetec Inc., a global leader in nondestructive testing (NDT) solutions, announced the hiring of Wade Jenstead as Director of Sales, Americas. Jenstead will manage sales and business development for Zetec's ultrasonic and eddy current technology solutions in Canada, the United States, Mexico, Central America, and South America. He has more than 26 years of global product sales, key account, and channel partner experience in industrial NDT markets, most recently with Baker Hughes and GE Inspection Technolog
...Read More.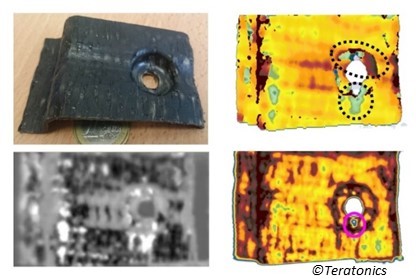 Teratonics Receives Seed Round for Pulsed Terahertz Technology
Posted:

2019-3-20
Teratonics, a Paris-Saclay based Deep Tech startup with a proprietary technology for contactless non-destructive testing (NDT) and imaging received a seed investment from Socomore Ventures. Researchers from the chemical-physical laboratory (LCP) at Paris-Sud University / CNRS founded Teratonics in 2017. They successfully developed a breakthrough pulsed terahertz technology that allows them to perform dimensional measurement and detect defects inside electrical insulating materials. These materials includ
...Read More.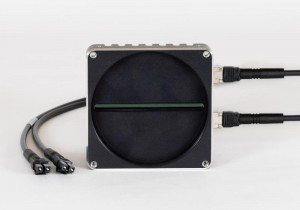 Chromasens Linescan Camera Allows Long Distance Wired Video Transmission
Posted:

2019-3-14
The new allPIXA evo cameras from Chromasens are designed for high-speed line-scan image processing. The cameras are the industry's first to feature a GigE Vision 2.0 compliant, single/dual 10 GigE Over Fiber interface combined with a quad linear CMOS color sensor. While fiber is relatively new to machine vision, it has been relied upon by the IT and telecommunications industries for decades. Not only does fiber offer advances in robustness, flexibility, convenience and affordability, its bandwidth far ex
...Read More.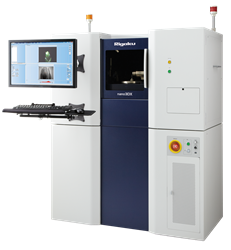 Rigaku Presents Latest XRM and CT Technology at 2019 TSM Meeting
Posted:

2019-3-14
X-ray analytical instrument manufacturer Rigaku Corporation is pleased to announce its attendance at the 54th annual meeting of the Texas Society for Microscopy (TSM). The event is hosted by the Kleberg Advanced Microscopy Center at The University of Texas in San Antonio and takes place February 21st - 23rd, 2019. Several workshops are scheduled, as well as a scientific program with platform and poster presentations, along with a vendor exhibition. On Friday February 22nd, Aya Takase from Rigaku will pre
...Read More.
Zetec to Show TOPAZ 64 Portable Phased Array at MEOS 2019
Posted:

2019-3-14
Zetec Inc., a global leader in non destructive testing (NDT) solutions, will showcase its most advanced inspection technologies for oil and gas applications at MEOS 2019 (Middle East Oil & Gas Show) in Bahrain from 18 – 21 March. Zetec will exhibit its TOPAZ®64 portable phased array UT device, which combines code-compliant phased array UT with the most advanced and highest live total focusing method (TFM) resolution in its class. The company will demonstrate how the TOPAZ64 instrument can help solve the
...Read More.
Carestream Non Destructive Testing Appoints New Leadership for EMEA
Posted:

2019-3-14
Carestream's Non- Destructive Testing (NDT) business has experienced rapid growth and is expanding operations in the Europe, Middle East and Africa region (EMEA). In order to manage and support this growth, Philippe Moreau has joined Carestream NDT as the Regional Business Manager NDT for EMEA. "We are excited to welcome Philippe to the Carestream NDT team. His skill set enhances and strengthens Carestream's growing presence in NDT and in EMEA, and he has proven himself to be a successful customer focuse
...Read More.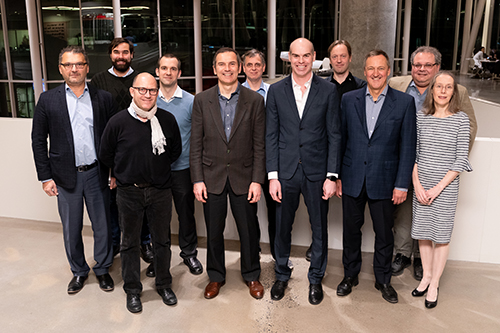 Olympus Supports New Industrial Research Chair at ÉTS
Posted:

2019-3-14
Professors, students and partners gathered at the École de technologie supérieure (ÉTS) last week for the official launching of the Olympus Industrial Research Chair on Ultrasonic Nondestructive Testing. Professor Pierre Bélanger and his team were joined by representatives of the new chair's industrial partner to outline the challenges they will tackle over the next five years. Widespread applications The chair's purpose – nondestructive testing – can be used in many sectors, ranging from the
...Read More.
New ICC CEU Courses Offered at The American Institute of Nondestructive Testing
Posted:

2019-3-13
The American Institute of Nondestructive Testing is pleased to announce that they are now offering ICC Preferred Education Provider CEU courses. The new ICC continuing education courses include Welding Inspection Fundamentals, Understanding Welding Joint Geometry, and eight more courses designed to help students maintain very high-level, highly-prized technical certifications within the industry and help them thrive in an exceptionally rewarding career. "We are very pleased to offer these new courses to
...Read More.
Advanced Ultrasonic Couplant for Long Term Probe Placement
Posted:

2019-3-12
Applications exist where ultrasonic probes are required to be in place for long periods of time, sometimes in relatively extreme conditions. Typically, ultrasonic corrosion monitoring and ultrasonic flow metering place probes on a surface and take readings on a continuous or periodic basis. Water soluble gels eventually dry and the coupling effect is reduced and then lost. Innovation Polymers has developed a new ultrasonic couplant that permits long term probe placement without significant coupling losse
...Read More.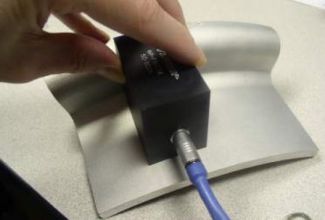 Touch Down: Eddy Current Wheel Probes Help Ensure a Safe Landing
Posted:

2019-3-6
Traveling at 170 miles per hour, a nearly 100-ton aircraft skims the surface above the tarmac. A few seconds later, the airplane touches down, small puffs of smoke emerging from the tires when they touch the ground. This scene occurs thousands of times a day. Airplane wheels are essential for ensuring that each landing happens safely. They experience a tremendous amount of stress and brake-generated heat during landing, so they must be strong. But they also need to be lightweight. Consequently, most
...Read More.

Displaying 191 through 200 of 200

More Newss: 1 | 2 | 3 | 4 | 5 | 6 | 7 | 8 | 9 | 10 | 11 | 12 | 13 | 14 | 15 | 16 | 17 | 18 | 19 | 20