NDT News

Landing AI joins NVIDIA Metropolis Partner Program to Transform Industrial Inspection with AI
Posted:

2022-7-31
Landing AI, a provider of software that makes building and deploying AI solutions in manufacturing fast and easy, today announced it has joined NVIDIA Metropolis, a program designed to nurture and bring to market a new generation of applications and solutions that make the world's most important spaces and operations safer and more efficient with advancements in AI vision. Landing AI unleashes the next era of AI with its pioneering data-centric approach that brings the benefits of AI to manufacturers tha
...Read More.
VisiConsult Acquiring Majority Stake in CT Specialist Diondo
Posted:

2022-7-31
In a significant move for the industry, VisiConsult X-ray Systems & Solutions GmbH announced today that it has signed an agreement that allows it to acquire a majority stake in the CT specialist diondo GmbH. This strategic cooperation will significantly increase the capabilities of both companies. Hajo Schulenburg, founder of VisiConsult, said both companies share similar values: "From the strategic to the operational level, our companies have much in common. This exciting new chapter offers significant
...Read More.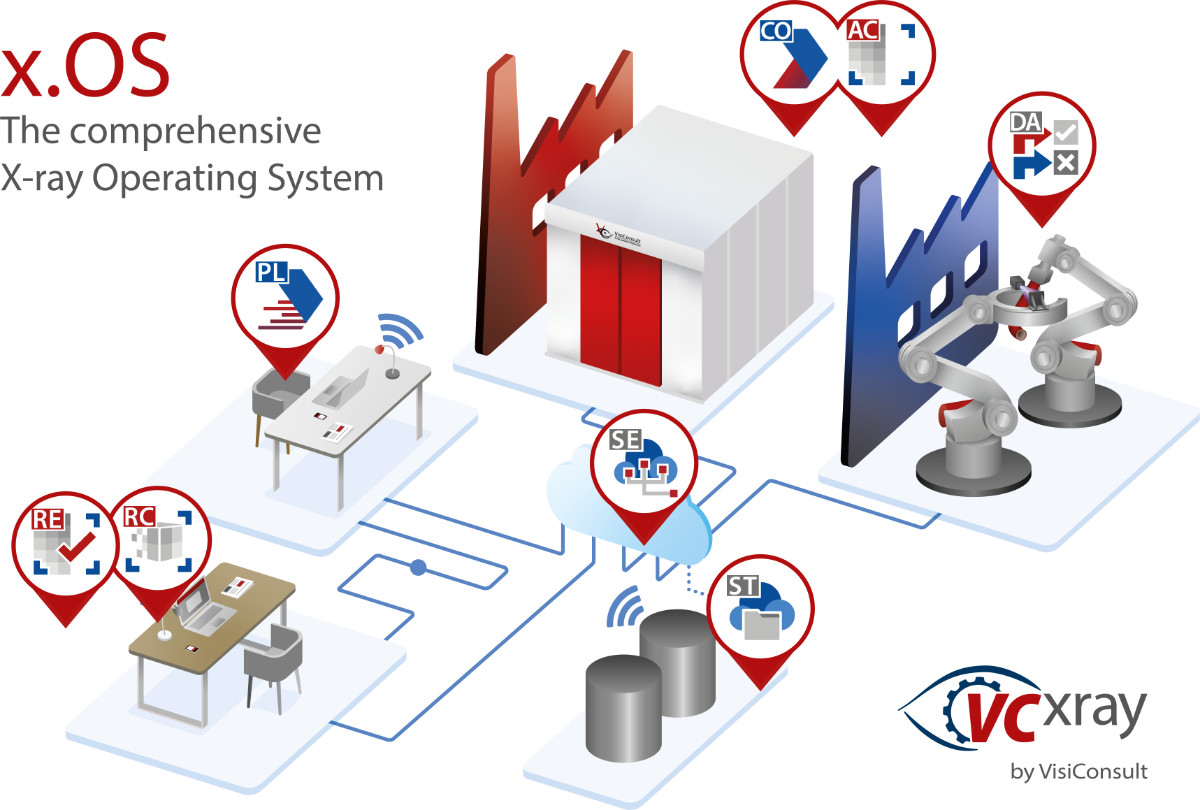 VCxray launches X-ray Operating System for Non-Destructive Testing
Posted:

2022-7-31
After the launch of the ECO line and a new collection of high-end customized solutions, VCxray (a division of the market leader VisiConsult) is introducing a comprehensive X-ray Operating System named x.OS during the Control exhibition in Stuttgart, Germany starting May 3rd. The origins of VisiConsult were based on the development of innovative software solutions for industrial X-ray inspection. This success led to strong growth in the field of machinery and automation, and has since resulted in decades
...Read More.

NDT Global Strengthens Partnership With PRCI
Posted:

2022-7-31
Together with Eddyfi/NDT, NDT Global are delighted to announce the strengthening of their partnership with global collaborative research development organization Pipeline Research Council International (PRCI) to an Associate Member level. In 2006, NDT Global joined PRCI as a Technical Program Associate member; this affiliation has proven instrumental to NDT Global's ongoing research and technology development. When acquired by Eddyfi/NDT, NDT Global identified the vast opportunities available to the grou
...Read More.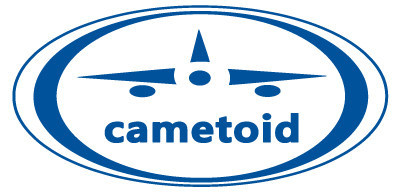 Cametoid Technologies Achieves Preferred Supplier Status with Airbus
Posted:

2022-7-30
Cametoid Technologies, Inc., the global leader in providing protective Ionized Vapor Deposition (IVD) Aluminum Coatings for manufacturing companies in the aerospace, marine, energy, and utilities industries, announced today that Airbus had granted the company approval to supply IVD Aluminum Coatings (Class 1, 2 and 3, both Type I and Type II) to their manufacturing partners effective April 1st, 2022. Cametoid is now the only IVD Aluminum Coating supplier in the U.S. that has achieved preferred supplier stat
...Read More.
NCMS Report Demonstrates Thermography Innovations
Posted:

2022-7-30
The National Center for Manufacturing Sciences (NCMS, Ann Arbor, Mich., U.S.) has announced the publication of a new report featuring the benefits of large-standoff/large-area thermography (LASLAT), an advanced thermal imaging tool that has expanded the capabilities of non-destructive inspection (NDI). The technology brief highlights how NCMS' collaborations with a thermography innovator and the U.S. Air Force (USAF) have enabled military aircraft maintainers to enhance the readiness of aircraft in less tim
...Read More.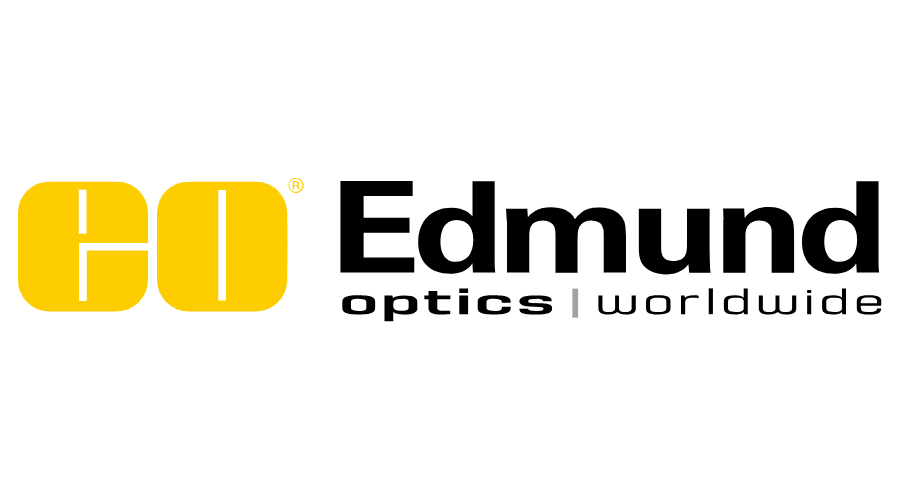 Edmund Optics Expands in Response to Rapid Growth
Posted:

2022-7-30
Edmund Optics®, a leading global manufacturer and supplier of optical components, has announced the opening of a new facility in Cherry Hill, NJ, USA. This building, which is less than three miles from the company's headquarters in Barrington, NJ, is necessary to accommodate its growing employee base in response to business demands. The new, 28,000 square foot (~2600 square meters) office will facilitate internal and external collaboration and communication, enhanced services, a lab for specialized technica
...Read More.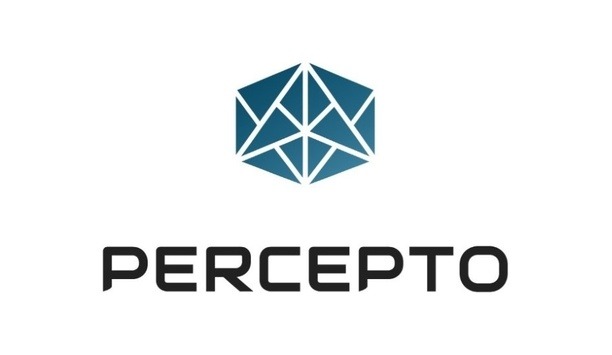 Percepto Unveils Largest Autonomous Commercial Drone Deployment
Posted:

2022-7-30
Percepto, pioneering autonomous inspection by industrial robotics, today announced it will deploy autonomous drones to monitor Florida Power & Light's substations and power distribution grids across the state. The first electric utility to deploy drone-in-a-box (DIB) technology statewide, the arrangement represents the largest commercial autonomous drone project in the world. It's also the first operation using autonomous drones within an urban setting for infrastructure inspection to ensure quality service
...Read More.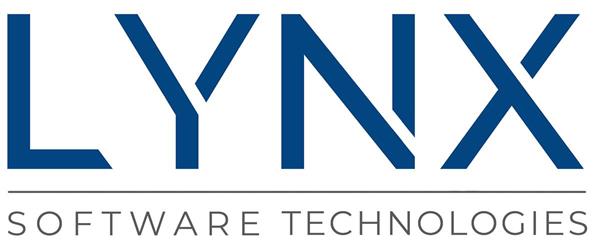 Lynx Partners with Google to Support Anthos Bare Metal and Visual Inspection AI Service
Posted:

2022-7-30
Lynx Software Technologies (Lynx), a leader in Mission Critical Edge, today announced that the LYNX MOSA.ic platform supports deployment of Google Anthos Bare Metal at the mission-critical edge. This enables delivery of containerized software services from the cloud such as Google Cloud Visual Inspection AI service, providing a validated solution for secure, video-based quality inspection in industrial and energy facilities. Through this partnership, the new solution enables easy deployment of a) real-ti
...Read More.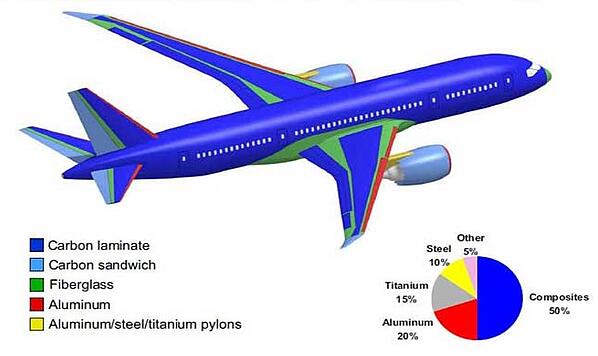 Futureproof Your Composite Structure Inspections with Time Reversal Technique
Posted:

2022-7-26
With the evolution in composite material technologies, aircraft composition has shifted with the commercial aircraft industry incorporating increasingly more composite materials such as CFRP in their structures. And no wonder with CFRP components offering the advantages of being lightweight yet robust. These composite structures are typically shaped in complex and variable geometries. And that's where the challenge for NDT inspection of CFRP components comes in. The preferred NDT technology for co
...Read More.

Displaying 191 through 200 of 200

More Newss: 1 | 2 | 3 | 4 | 5 | 6 | 7 | 8 | 9 | 10 | 11 | 12 | 13 | 14 | 15 | 16 | 17 | 18 | 19 | 20