NDT News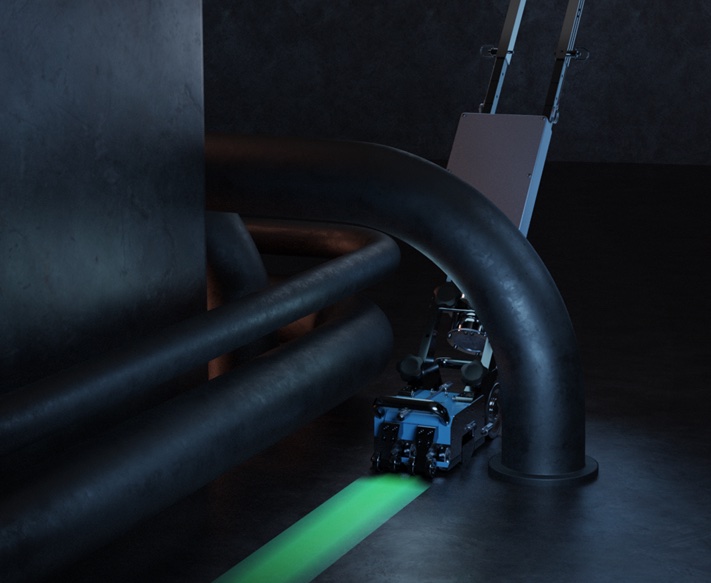 Approach 100% Inspection with Rosen TBIT Tank Scanner
Posted:

2022-5-12
The Blind Zone Scanner introduces a new feature for the ROSEN TBIT Ultra Service for inspection of aboveground storage tanks. This service is capable of accurately detecting and sizing even the smallest metal loss defects, enabling decision-making for the integrity management of storage tanks. Up to this point, floor scanners have been unable to reach ALL areas of the tank floor, leaving behind "blind zones," which typically occur at corners of tank bottom plates and when obstacles such as piping or heating
...Read More.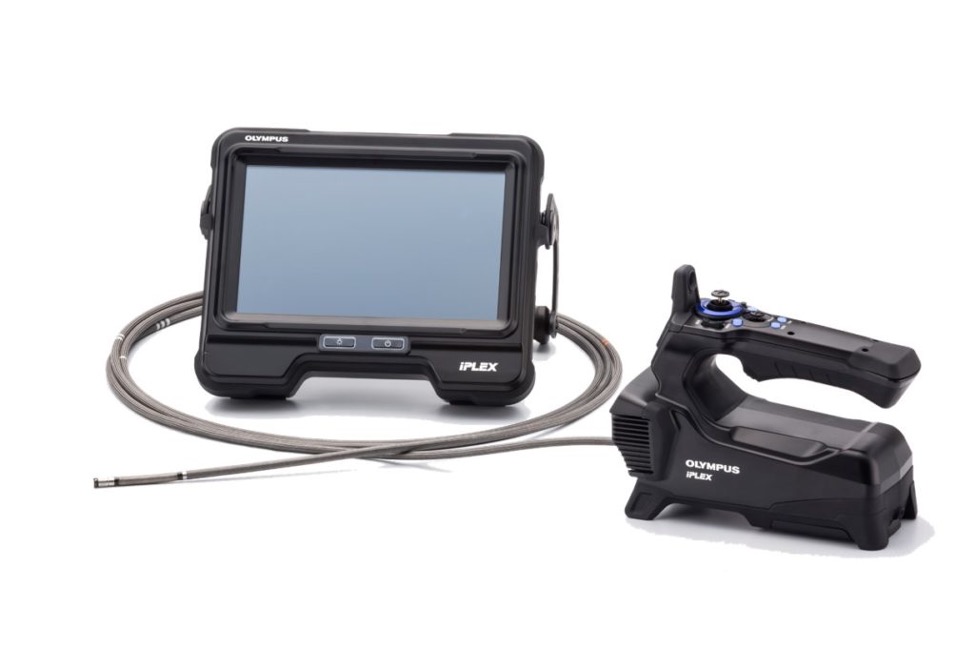 Borescopes Accelerate Automotive Research and Development
Posted:

2022-5-11
Modern borescopes, also called a videoscope as it uses an image sensor, are driving efficiency and improving research in the automotive industry. One example is at the Institute for Advanced Automotive Propulsion Systems (IAAPS), where engineers are using specialized borescope equipment from Olympus to perform visual inspections of internal combustion engines (ICEs) and other powertrain subsystems as part of their research and testing projects. Dr. Andrew Lewis, IAAPS principal engineer, and
...Read More.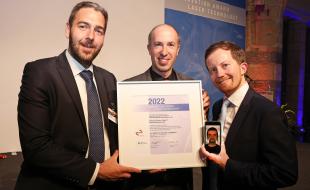 Project Team Become Third Place Finalists for the Innovation Award Laser Technology 2022
Posted:

2022-5-10
A team from the sister companies Blackbird Robotersysteme GmbH and SCANLAB GmbH submitted a joint solution for the Innovation Award Laser Technology 2022. On May 4, the project team was awarded third place for its innovative scan solution with integrated OCT process monitoring. The system primarily impresses due to its flexibility and high practical suitability for the automotive sector. The ability to synchronize scanner and sensor data developed in-house also enables use in other application areas such as
...Read More.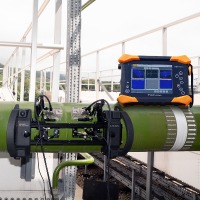 What You May Not Know About the LYNCS™ Advanced Ultrasonic Scanner
Posted:

2022-5-10
Originally conceived for efficient Phased Array Ultrasonic Testing (PAUT) and Time-of-Flight-Diffraction (TOFD) weld inspection, the LYNCS™ multifunctional hybrid scanner by Eddyfi Technologies is also capable of PA corrosion mapping. Launched in 2020 to address the need for maximizing functionality and use, LYNCS tackles a wide range of everyday advanced UT inspections. In this article we will explain how the LYNCS NDT scanner is the precise arsenault necessary for adapting to demanding field condi
...Read More.

Valence Adds Nondestructive Testing Capabilities in Southern California
Posted:

2022-5-6
Valence Garden Grove Operations (formerly known as Coastline Metal Finishing) has completed the installation and commissioning of their new Nondestructive testing (NDT) line. Additionally, the new line, along with inspection personal, have passed several key audits including obtaining Nadcap NDT accreditation. Valence Garden Grove is now offering the following processes for aluminum alloys: Pre-penetrant Etch (Currently aluminum only) Fluorescent Penetrant Inspection – MIL-STD-6866/ASTM-E-1417
...Read More.

Ondas Holdings Acquires Ardenna Rail Inspection
Posted:

2022-5-6
Ondas Holdings Inc. (NASDAQ:ONDS), a leading provider of private wireless data, drone and automated data solutions through its wholly-owned subsidiaries, Ondas Networks Inc. and American Robotics, Inc. ("American Robotics" or "AR"), today announced it has entered into a definitive agreement to acquire Ardenna, a leading provider of image processing and machine learning software solutions for rail infrastructure monitoring and inspections. With this acquisition, American Robotics' best-in-class automated dro
...Read More.

HUVR Welcomes Ghost Robotics to their Partner Network
Posted:

2022-5-6
HUVRdata, Inc. (HUVR), creators of the first purpose-built inspection data management platform (IDMP), welcomes Ghost Robotics Corporation (Ghost Robotics) into the HUVR Partner Network (HPN). Ghost Robotics has been supplying the government with robust quadruped technology for many years now, and sought a platform that could allow them to provide similar services to private companies. By partnering with HUVR, the two companies are enabling new industries to utilize military-grade hardware to gather asse
...Read More.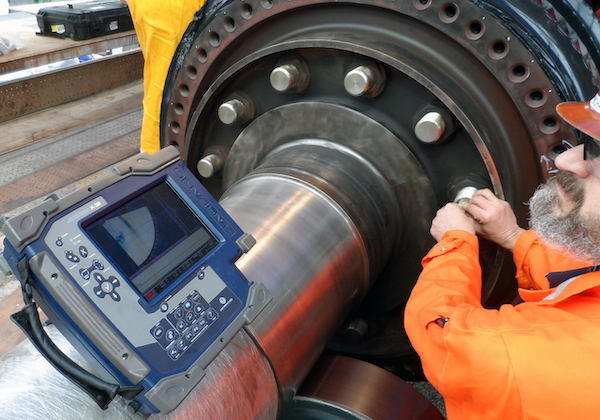 Ultrasonic Testing of Steel with Herzog
Posted:

2022-5-6
Fatigue defects are a common cause of failure of steel components that resist dynamic loads. For this reason, fitness for service assessments of such components nearly always include specific inspections that are designed to detect the presence of fatigue defects. Unfortunately, detecting the defects can be quite difficult. This is primarily because fatigue cracks are usually exceptionally thin, having measurable length and width but negligible thickness. As a result, even when a large fatigue defect extend
...Read More.
Guided Wave Testing: Now Finding a Needle in a Haystack
Posted:

2022-5-3
Guided wave testing, or GWT, uses low-frequency ultrasound operating between 20-150kHz compared to the MHz frequency range for conventional ultrasonics used for thickness checks. This allows the ultrasound to be broadcast away from the tool and axially along the pipe in GWT. When this broadcast ultrasound encounters a change in cross-section, the change in acoustic impedance of this region causes an echo of sound to return to the tool for detection. Using the welds on a pipe for calibration and
...Read More.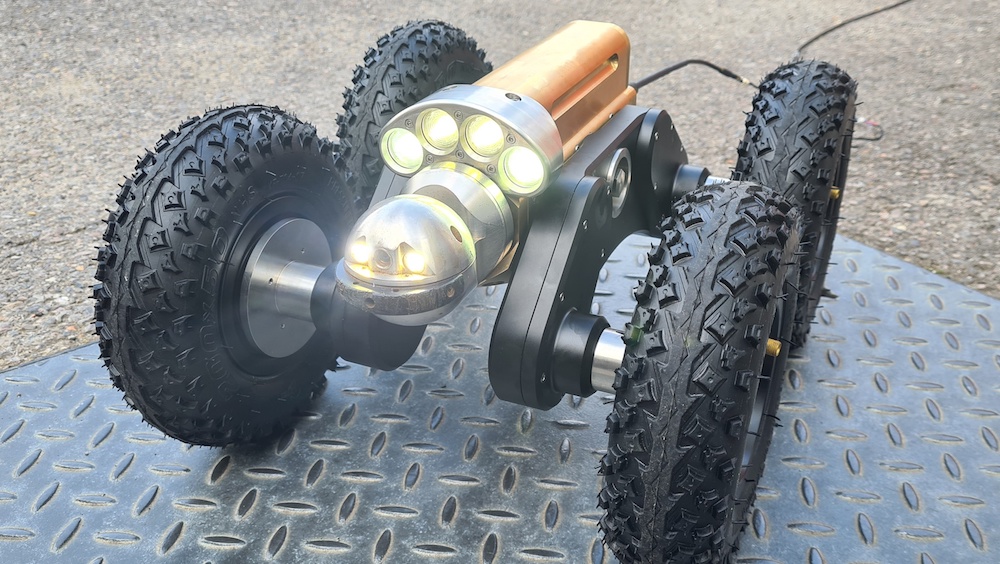 Portable Pipe Crawler Got New Upgrades For Bigger Pipes
Posted:

2022-5-2
The TROGLOTREK portable pipe crawler, which has proved itself to be a highly reliable, handy, and compact tool for pipeline inspection, got a new wheel extension kit. In addition to the 4'' and 6'' wheelsets that the crawler was equipped with, a new pneumatic wheel extension option has been added, which makes the device suitable to navigate pipes of up to 28'' in diameter. The new wheel option also comes in two sizes to provide more choice for the user depending on the project and the diameter of the pip
...Read More.

Displaying 191 through 200 of 200

More Newss: 1 | 2 | 3 | 4 | 5 | 6 | 7 | 8 | 9 | 10 | 11 | 12 | 13 | 14 | 15 | 16 | 17 | 18 | 19 | 20