NDT News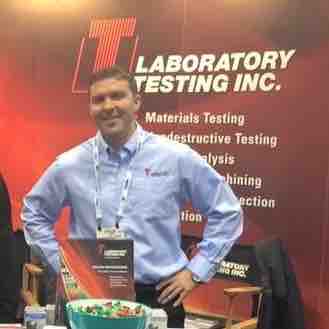 Laboratory Testing Inc. Promotes Chris Mecleary to Biz Dev Manager
Posted:

2017-12-6
Laboratory Testing Inc. (LTI) of Hatfield, PA has promoted Chris Mecleary of Macungie, PA to New Business Development Manager. In this position, he is responsible for establishing and developing relationships with new and existing material testing, nondestructive testing and calibration customers. Mecleary was hired as an Inside Sales Representative in October 2014, and had actively managed many of LTIís larger account relationships for the past three years. He also worked closely with the New Business T
...Read More.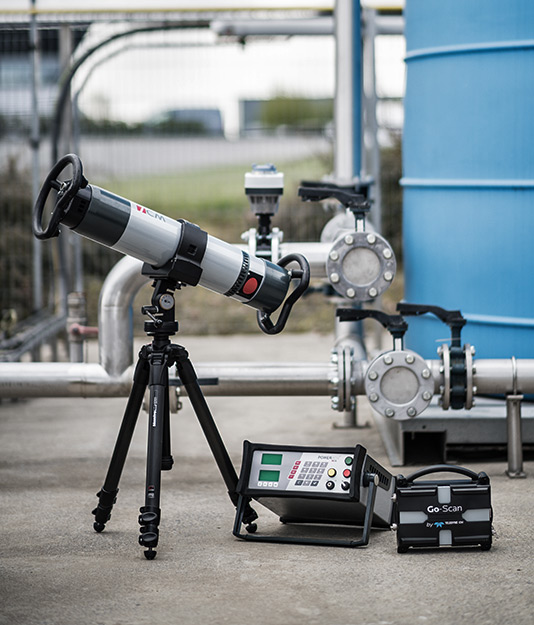 Teledyne Portable Digital Radiography Systems featured at ASNT Nashville
Posted:

2017-12-6
Teledyne DALSA and Teledyne ICM showcased their Go-Scanô Portable Digital Radiography System and their newest detectors and generators at the American Society for Non-Destructive Testingís Annual Conference on October 30 in Nashville, TN. The companies highlighted their latest Go-Scan Integrated Portable Digital X-Ray Systems for Non-Destructive Testing (NDT). Systems are lightweight and ruggedized, housed in a shock-absorbing mechanical design, and deliver unsurpassed image quality with native resolut
...Read More.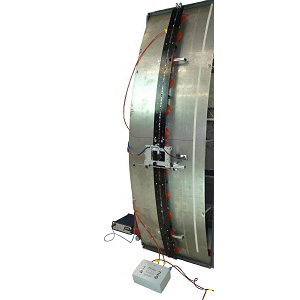 Phoenix ISL Develops New Flexible Track Scanner
Posted:

2017-12-6
Phoenix Inspection Systems Limited have developed a new solution for the inspection of welds on large diameter aluminium cylinders, the Flexible Track Scanner (FTS) inspects linear and circumferential welding lines. Light-weight in design, FTS can be operated by a single inspector, using pneumatic suction cups to position the guide track on the curved or straight surface of the component and is securely fixed in place using a foot-operated vacuum valve switchbox. Two interlocking sections of track ena
...Read More.
Aerotech Inspection Expands Into India
Posted:

2017-12-6
or many years Aerotech Inspection & NDT Ltd have been a market leading supplier of non-destructive testing across the UK. Offering a multitude of non-destructive testing services including radiography, surface inspection and ultrasonic testing Aerotech have served a wide spectrum of industries from their head office in Cradley Heath, West Midlands and their satellite facility in Yeovil. Now, recognising that India is one of the fastest growing economies in the world, Aerotech have opened their first inte
...Read More.
Pioneering RPAS Blade Inspections at Sheringham Shoal
Posted:

2017-12-6
For the first time ever on Sheringham Shoal offshore wind turbine farm, drones were used to inspect all 264 turbine blades across the 88 offshore locations. Sheringham Shoal, operated by Statoil, a key player in the UKís offshore wind sector, partnered with Martek Aviation to carry out the inspections in August 2017. 200 UAS flights were deployed, taking 8 minutes each to collect the relevant data. This allowed Statoil to instantly assess the condition of their assets on site. Due to the advancements
...Read More.
Using Scanning Probe Technology to Measure Coating Thickness
Posted:

2017-12-1
Coating thickness measurement is one of the most common quality assessments made during industrial coating applications. SSPC-PA 2, Procedure for Determining Conformance to Dry Coating Thickness Requirements is frequently referenced in coating specifications. As SSPC-PA 2 has evolved over the past four decades, a number of procedures and measurement frequencies are referenced in both the mandatory portions of the standard and in the non-mandatory appendices. While the measurement frequencies were never i
...Read More.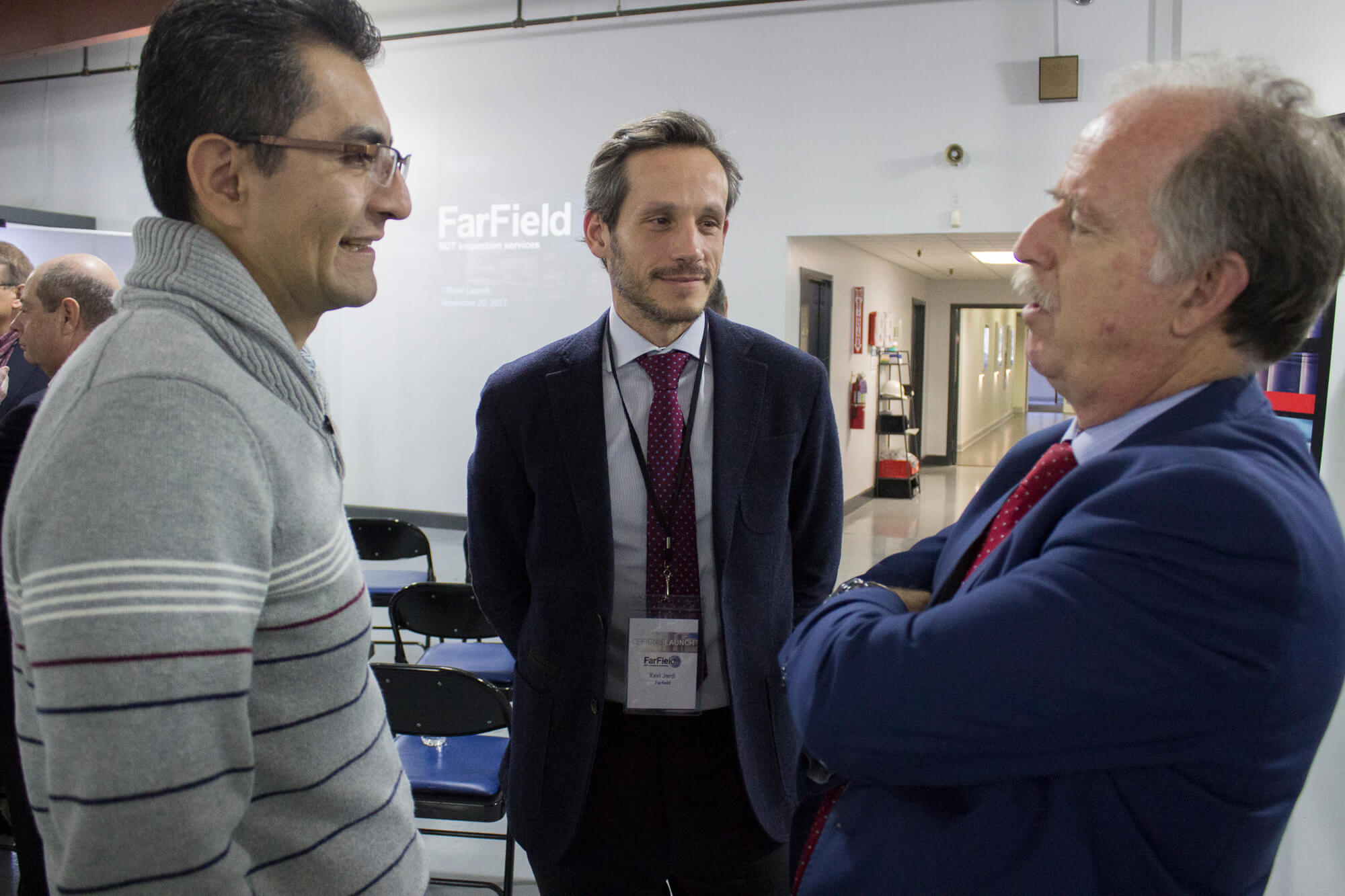 Innerspec and Tecnatom Launch Venture with Farfield NDT
Posted:

2017-11-29
Innerspec, the global leader in EMAT technology, and Tecnatom, the global leader in Piezoelectric UT and Eddy Current instrumentation, announced the official launch of their joint venture Farfield NDT. Combining Innerspecís and Tecnatomís complementing expertise, Farfield is a huge asset to any company needing NDT solutions. The mission of Farfield is to contribute to the safety and economic effectiveness of industrial facilities and infrastructure by providing advanced knowledge and expertise in non-destru
...Read More.
Infrasense performs GPR evaluation of Pavement Network in VA
Posted:

2017-11-28
One of the leading subsurface detection firms in the nation, Infrasense, has recently completed the subsurface pavement structure evaluation of approximately 79.93 lane-miles of public roadways in Falls Church, Virginia using Ground Penetrating Radar (GPR) testing to determine the thicknesses of the pavement structure layers. It was performed along the centerline of each roadway, centerline of each lane, and at an offset approximately 1 foot from the outside edge of each lane. The resulting pavement structu
...Read More.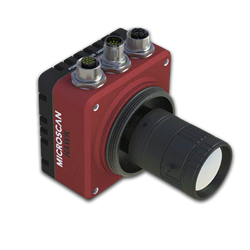 Omron Microscan Releases New High-Performance Smart Camera
Posted:

2017-11-28
A brand-new, ultra-powerful smart camera is about to hit the market to help businesses in a wide range of industries streamline their operations. This smart camera, the HAWK MV-4000 from Omron Microscan Systems, Inc., quadruples the processing power of the previous generation. It boasts up to six times the frame rate of its predecessor, achieving real-time trigger response using an FPGA. Building upon a 35-year history of development in Automatic Identification and Machine Vision, the HAWK MV-4000 does code
...Read More.
Nondestructive Adhesive Bond Strength Testing to be Presented at Defense Mfg. Conference
Posted:

2017-11-28
LSP Technologies has pioneered several innovative material processing solutions for the defense manufacturing industry, including Laser Shock Peening for metal fatigue enhancement, and Laser Bond Inspection for nondestructive bond strength evaluation. LSP Technologies, Inc. (LSPT) will be attending the Defense Manufacturing Conference (DMC) from December 4-6 in Tampa, Florida. LSPT Vice President David Lahrman and Director of Sales Doug Eberhart will host industry professionals at booth 806 on the DMC ex
...Read More.

Displaying 191 through 200 of 200

More Newss: 1 | 2 | 3 | 4 | 5 | 6 | 7 | 8 | 9 | 10 | 11 | 12 | 13 | 14 | 15 | 16 | 17 | 18 | 19 | 20