NDT News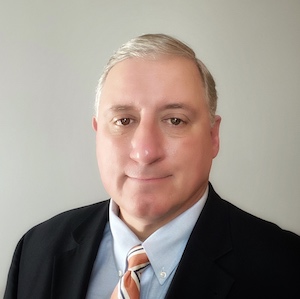 Carestream NDT Executive Honored by British Institute of Non-Destructive Testing
Posted:

2020-9-9
Marty Graen to Receive 2019 Anne Birt Award for Contributions to Commercial Imaging ROCHESTER, N.Y., Sept. 9 — Carestream NDT's Marty Graen will be honored with the British Institute of Non-Destructive Testing's Anne Birt Award for 2019 on September 16. The annual award recognizes contributions to technology innovation, technology transfer or technology strategy in the field of non-destructive testing (NDT). Mr. Graen, Global General Manager for Carestream NDT, will be acknowledged for his ongoing con
...Read More.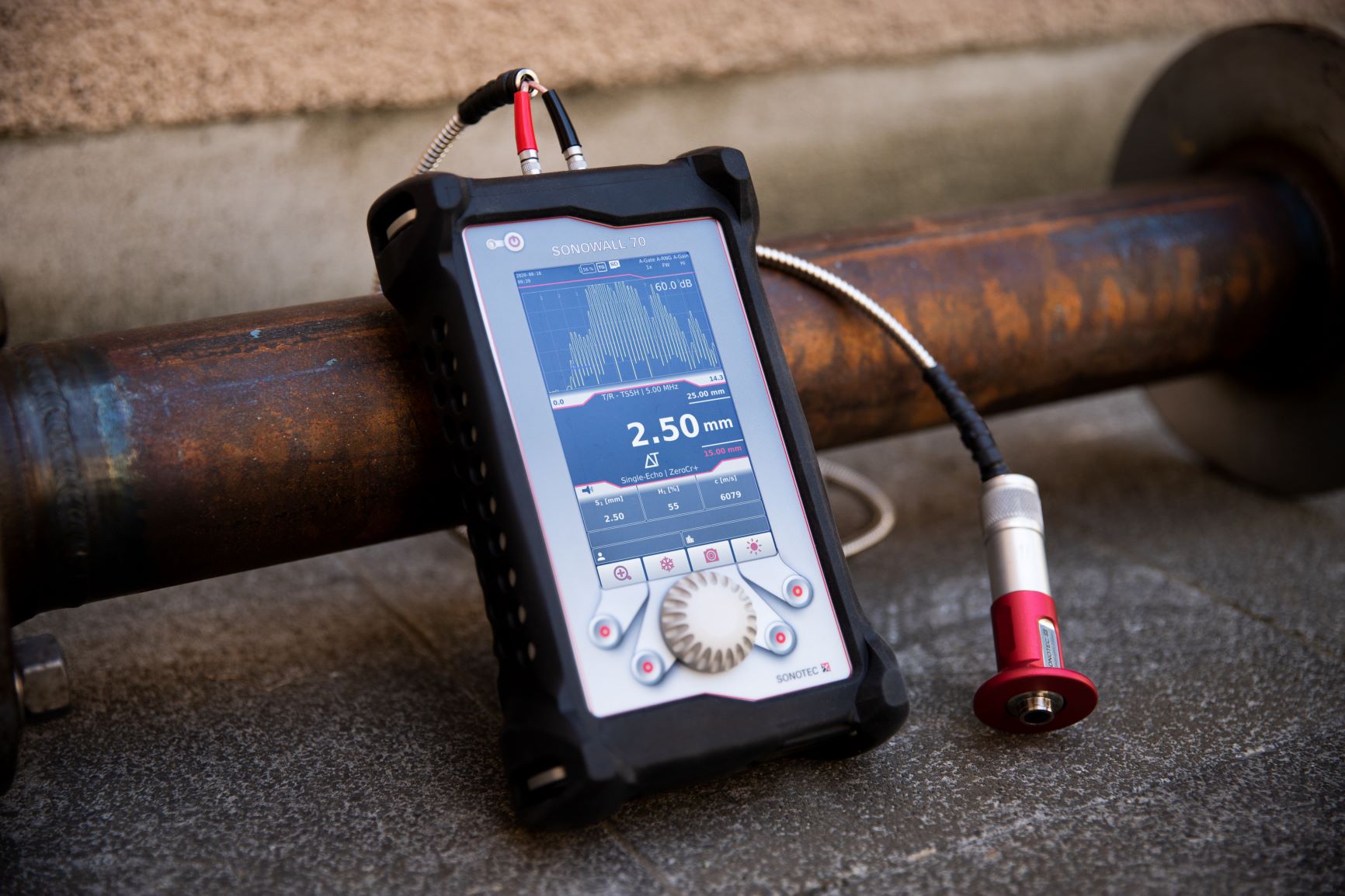 Sonotec Introduces High Temperature Thickness Gauge Kit
Posted:

2020-9-8
SONOTEC® GmbH launches new kit for high temperature corrosion tests A large number of ultrasonic wall thickness measurements are performed on hot test objects. This includes especially hot pipes in oil, gas and chemical industrial plants. The SONOWALL 70 High Temperature Corrosion Kit enables manual high temperature corrosion inspections during plant operation up to 550°C. By using the complete kit, plant availability and productivity can be improved significantly. The kit consists of a high temperat
...Read More.
Rosen Group Experience Applied to Hydrogen Pipelines
Posted:

2020-9-3
With more than 30 years of experience in pipeline integrity management, the ROSEN Group is investing in a new challenge to support operators in the transition towards a low-carbon future. The company has been developing a holistic approach for managing the integrity of hydrogen pipelines. This approach can be applied to the conversion of existing natural gas pipeline grids to hydrogen, or used to new build networks. Hydrogen is a reliable and efficient energy source that will contribute to the increasing
...Read More.
Sensuron's Low-Cost Platform Revolutionizes Structural Health Monitoring
Posted:

2020-8-31
Sensuron announced today the release of Strain Sense, its new low-cost distributed strain sensing platform. Building on the success of its high-end fiber optic sensing product line, Sensuron is now bringing to market a new and unique product that allows users to simultaneously measure strain across thousands of sensing points at an affordable price. "Many customers love the capabilities of our multi-channel and high-speed interrogators but price has remained an impediment for widespread adoption of our
...Read More.
Aircraft Doctors: Non-Destructive Testing Keeps Crews Safe
Posted:

2020-8-31
When we're sick we go to the doctor for a diagnosis but where do aircraft go for unseen issues? Aircraft at Robins Air Force Base, Georgia go to the 558th Aircraft Maintenance Squadron non-destructive inspection office with the 402nd Maintenance Group for their diagnosis. "Each aircraft arriving to Robins Air Force Base for depot level maintenance is in-processed to the base and receives a package describing the type of work to be completed on that aircraft," said Vincent Jernigan, 558th Air Maintenance
...Read More.
Test Equipment Distributors Appoints New Sales Representative
Posted:

2020-8-31
Test Equipment Distributors LLC, located in Troy, Michigan, has appointed Tony Sansavera as a sales representative for the NDT equipment and services division serving the Michigan, Ohio, western Pennsylvania, western New York, and West Virginia territories. Sansavera has almost 40 years of NDT experience and previously served as a business unit manager at X-R-I Testing, a division of Applus+ NDT. He also served as an NDT inspector with the U.S. Air Force. Mr. Sansavera's NDT certifications include Level
...Read More.
Gecko Robotics Scales to New Heights with Digital Manufacturing Partnership
Posted:

2020-8-31
Persistent underfunding of critical infrastructure worldwide is hampering economic progress and exposing businesses and communities to significant risks, according to the World Economic Forum. In fact, the forum's Global Risks 2019 report said, worldwide investment in infrastructure is expected to be $79 billion by 2040, while the actual global investment needs to be closer to $97 trillion. For a world that relies on that infrastructure for essential access to everything from water to electricity,
...Read More.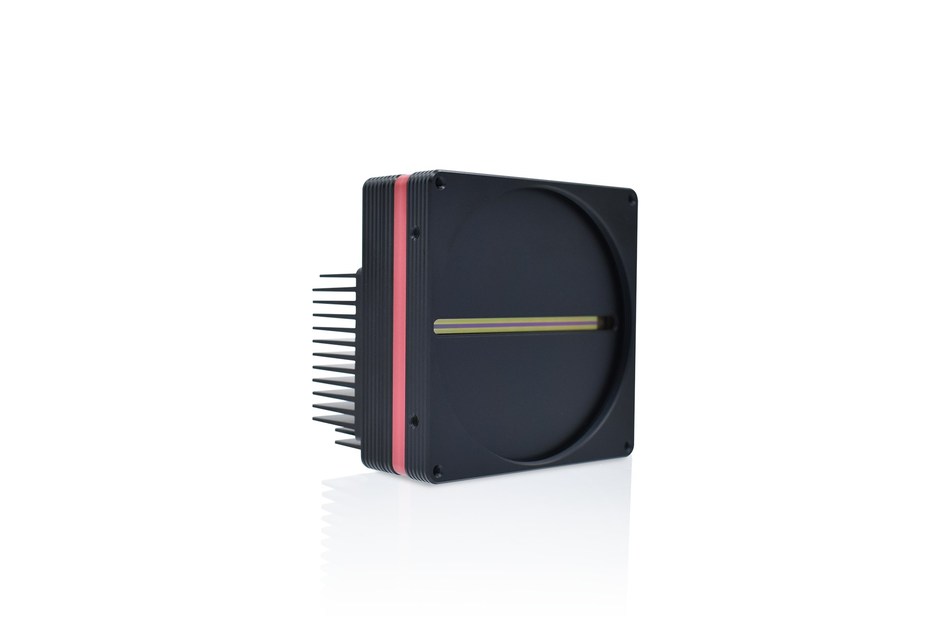 Vieworks to reinforce its portfolio with superfast 16k TDI Line Scan Camera
Posted:

2020-8-31
Vieworks, a global leader in machine vision industry, launched its newest 16k hybrid Time Delayed Integration (TDI) line scan camera – VT-16K5X-H300. The latest model in Vieworks' VT Series of TDI cameras achieves a maximum line rate of up to 300 kHz with up to 256 x higher sensitivity. With such improved speed and sensitivity, VT-16K5X-H300 is expected to respond to market's ever-increasing need for high performance cameras for demanding applications such as flat panel display inspection, wafer inspection,
...Read More.
Using Positron Beams to Probe Radiation Damage
Posted:

2020-8-31
A multi-institution team has used positron beams to probe the nature of radiation effects, providing new insight into how damage is produced in iron films. This exploration can improve the safety of materials used in nuclear reactors and other radiation environments. "Positrons do not damage the material and they can reveal defects involving single atoms at very small concentrations," said Blas Uberuaga, a Los Alamos National Laboratory materials scientist on the project. "They are thus one of the
...Read More.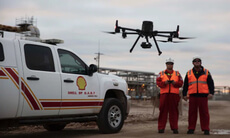 Shell and DJI Partner To Innovate Drone Technology
Posted:

2020-8-31
DJI, the world's leader in civilian drones and aerial imaging technology, announced a Solution Development Partnership with Shell Oil Company to create, test and deploy DJI drone technology at its Deer Park Manufacturing Complex to improve efficiency and worker safety during industrial inspections and emergency incident response. "As one of the world's largest energy companies, Shell has provided us with valuable insight into the unique challenges of conducting aerial inspections at one of its largest f
...Read More.

Displaying 191 through 200 of 200

More Newss: 1 | 2 | 3 | 4 | 5 | 6 | 7 | 8 | 9 | 10 | 11 | 12 | 13 | 14 | 15 | 16 | 17 | 18 | 19 | 20