NDT News

Beyond the Boundaries: Breaking Barriers in Storage Tank Critical Zone Inspection Coverage
Posted:

2023-5-10
Every day, behind the scenes, reports are being prepared that could impact the spend of millions of dollars, local environments, and even risk to life. These reports are generated from storage tank floor inspections, which are essential for asset owners to ensure their aboveground storage tanks are in optimal condition. However, the quality of these reports is only as good as the equipment used, and the correlation between report quality and equipment capability is significant. This is where Magnetic Flux L
...Read More.
MISTRAS GROUP'S ANCHORAGE, AK - USA BRANCH EARNS CONOCOPHILLIPS 2022 SUPPLIER RECOGNITION AWARD
Posted:

2023-5-2
PRINCETON JUNCTION, N.J. – APRIL, 2023 – MISTRAS Group, Inc. (NYSE: MG), a leading "one source" global provider of technology-enabled asset protection solutions, announced that the company's Anchorage, AK – USA team has earned a ConocoPhillips 2022 Supplier Recognition Award. The Supplier Recognition Awards honor recipient companies for exhibiting exceptional leadership in observance of ConocoPhillips' SPIRIT Values. The ConocoPhillips global business units generated nominations internally, with winners
...Read More.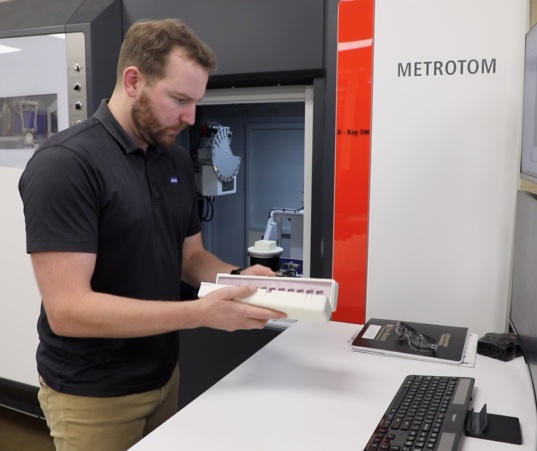 Deep Learning Improves CT Inspection of 3D Printed Parts
Posted:

2023-4-30
A new deep-learning framework developed at the Department of Energy's Oak Ridge National Laboratory is speeding up the process of inspecting additively manufactured metal parts using X-ray computed tomography, or CT, while increasing the accuracy of the results. The reduced costs for time, labor, maintenance and energy are expected to accelerate expansion of additive manufacturing, or 3D printing. "The scan speed reduces costs significantly," said ORNL lead researcher Amir Ziabari. "And the quality is hi
...Read More.
Nonlinear Resonance Testing for 3D Printing
Posted:

2023-4-30
The latest work to put nonlinear resonance NDT under the microscope is a collaborative project between Theta Technologies and the French National Metrology Institute (NMI), Laboratoire National de Métrologie et d'Essais (LNE) whose primary objective was to provide a comprehensive comparison of different non-destructive testing techniques to the ISO/ASTM standardisation joint group JG59 standards group for NDT for AM parts. RD1-TT would be tasked with testing 3D-printed metal star artefacts, produced by
...Read More.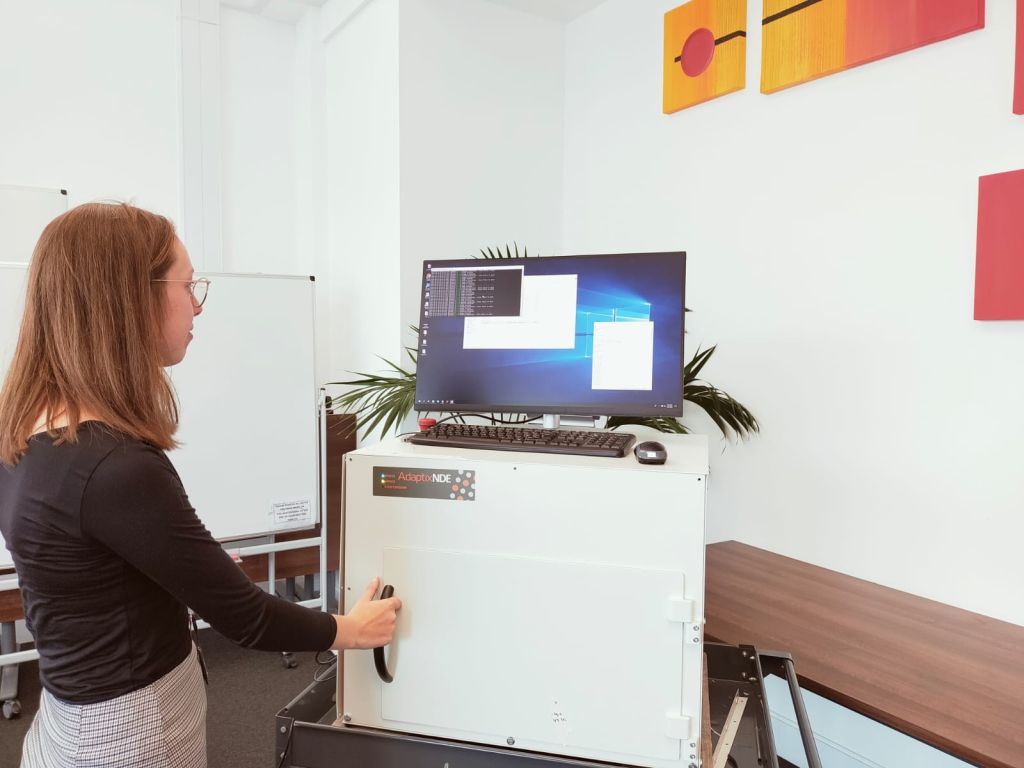 The Next Generation of NDE
Posted:

2023-4-30
In a Q&A session, AdaptixNDE's commercial director NDE, Andy Barnes explains why the next generation of aircraft will require the next generation of NDE. Based on the Oxford University Science Park's Centre for Innovation & Enterprise, AdaptixNDE is a deep-tech company at the cutting edge of imaging technology. The company says it enables evaluation to start earlier in the aerospace manufacturing process, for instance when a composite device is still in dry preform, allowing assessment befor
...Read More.
Advanced Robotic Inspections Strengthen Critical Infrastructure
Posted:

2023-4-30
Gecko Robotics, a leader in using advanced robotics and enterprise software to help ensure the availability, reliability and sustainability of critical infrastructure, today announced a three-year collaboration with Siemens Energy's European Field Service organization to market and perform advanced ultrasonic robotic inspections services across Europe. These advanced robotic inspections are poised to strengthen critical infrastructure and transform how installed equipment is inspected and maintained. Tog
...Read More.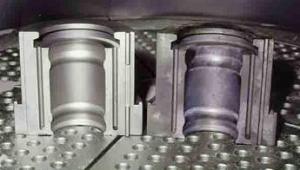 Unified Technologies Announces NuSoft Die & Mold Blast Cleaning Media
Posted:

2023-4-30
FlexShot UltraSoft Metalbead Blast Cleaning Media NuSoft, Nondestructive Blasting Applications Where Little Or No Damage To The Surface Can Be Tolerated PAINESVILLE, OHIO, USA -- This revolutionary nondestructive blasting media is the most advanced way to blast when no damage to the surface can be tolerated, it is the safe, fast, and an economical blasting media. NuSoft the UltraSoft, spherical, microscopic low-carbon steel shot media. It is a gray / silver metallic in appearance and can be used in ce
...Read More.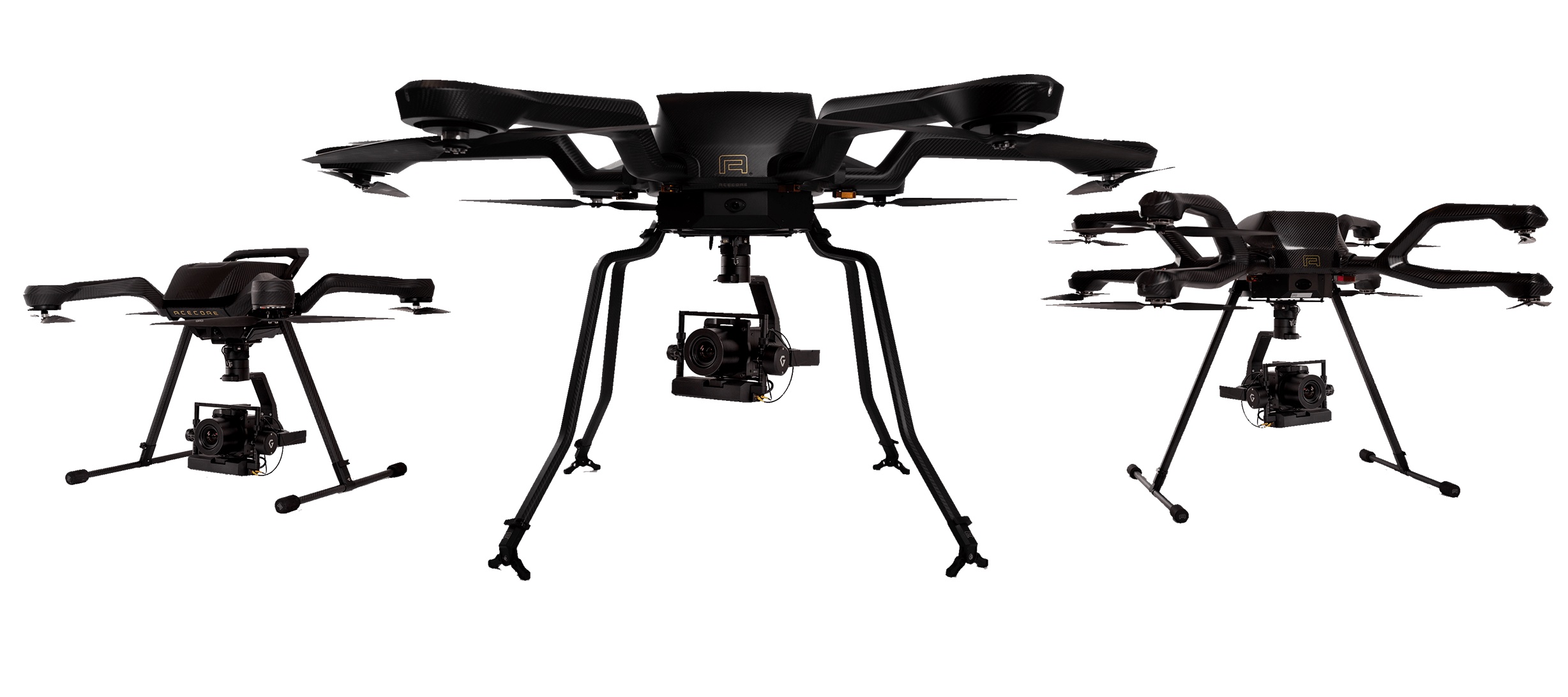 Phase One Industrial and Acecore Integrage Camera and Drone Technologies
Posted:

2023-4-30
Phase One Industrial, a world-leading provider of medium- and large-format metric cameras and imaging solutions for aerial applications, has signed an agreement with Acecore Technologies, a developer and manufacturer of Unmanned Aerial Vehicles (UAVs) for cinema and creative, industrial, and security markets. Together, these companies' high-end products are opening new opportunities in drone-based high-accuracy mapping and inspection markets. Ground control "The integration of the Phase One iXM camera
...Read More.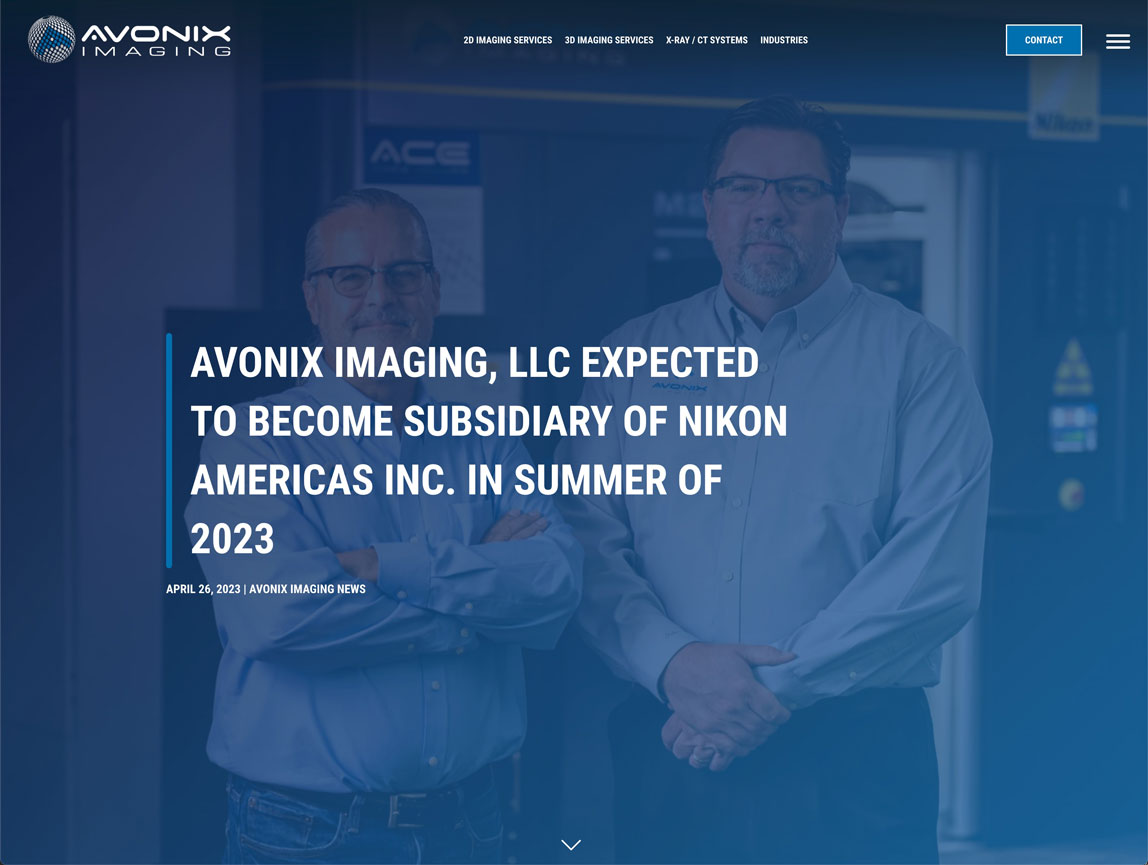 Avonix Imaging, LLC expected to become subsidiary of Nikon Americas Inc. in Summer of 2023
Posted:

2023-4-27
Two leading companies in the Industrial X-ray and CT market have agreed to further their collaboration in providing innovative X-ray and CT Systems and services. Nikon Americas Inc. (Ryota Satake, Director & President, "NAI"), a subsidiary of Nikon Corporation ("Nikon"), has executed an equity purchase agreement with Avonix Imaging, LLC (Jeffrey Diehm and Brian Ruether, Co-Managing Directors, "Avonix"), which will make Avonix a subsidiary of NAI, subject to applicable regulatory clearances and other cust
...Read More.
Maximizing Offshore Integrity Assessments While Minimizing Marine Growth Removal Requirements
Posted:

2023-4-26
Marine growth is a common issue that plagues offshore assets, obstructing direct access and making it challenging to determine their structural integrity. Non-destructive testing operations are particularly affected by this pesky biological material, necessitating its removal. This article will examine how long-range ultrasonic testing (LRUT) is already being employed for offshore riser and caisson inspections and how Eddyfi Technologies complementary technologies are significantly enhancing the efficiency
...Read More.
Next 10 >>>
Displaying 31 through 40 of 200

More Newss: 1 | 2 | 3 | 4 | 5 | 6 | 7 | 8 | 9 | 10 | 11 | 12 | 13 | 14 | 15 | 16 | 17 | 18 | 19 | 20