NDT News

Training the Next-Generation of NDT Inspectors in FMC/TFM
Posted:

2020-8-27
Olympus and Lavender International collaborate to support advanced NDT training. WALTHAM, Mass., (August 26, 2020) Olympus, a leading manufacturer of nondestructive testing (NDT) inspection equipment, has provided its new OmniScan™ X3 phased array flaw detectors with FMC/TFM to Lavender International's US facility to support their advanced training courses. Lavender International is a leading NDT training provider, offering courses in NDT techniques for internationally-recognized central and employer-
...Read More.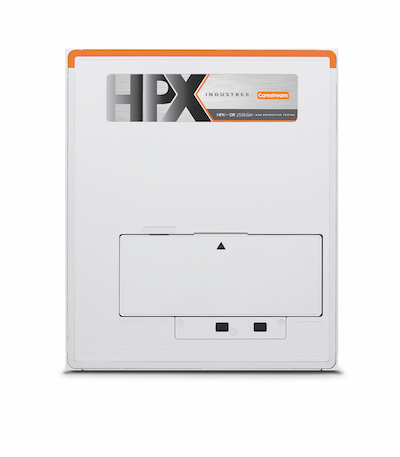 Carestream NDT Unveils New, High-Resolution and Compact Detector For Nondestructive Testing Market
Posted:

2020-8-20
ROCHESTER, N.Y., Aug. 20 — Carestream's Nondestructive Testing (NDT) group is adding another product to their family of digital radiography (DR) products: the HPX-DR 2530 high-resolution, compact detector. The detector has a 98μm resolution for a higher level of defect detection and analysis. Measuring only 250 x 300mm and with a thin profile at 14.7mm, it also adds the capability of NDT inspections in confined spaces. Both features combined make this detector especially useful for a broad range of
...Read More.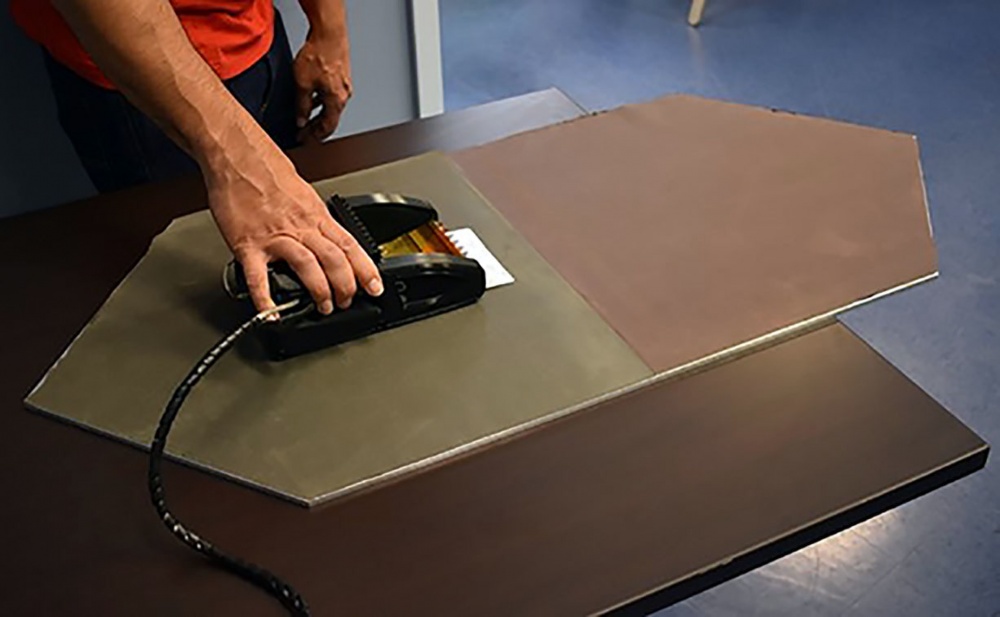 AFRL and Compass Technology Group Collaborate on Specialty Material Inspection
Posted:

2020-8-17
The Air Force Research Laboratory and Compass Technology Group signed a cooperative agreement for two projects that have direct impact on Air Force programs in advanced specialty materials. These projects provide much-needed diagnostic capability to be used in manufacturing and/or field measurements and maintenance. These technologies are key in developing novel inspection devices with high payback to the government. The first of these projects, the Rectangular Coaxial Transmission Line (R-Coax 17), i
...Read More.
Next Generation Handheld Eddy Current Tester Now Distributed in US by Berg Engineering
Posted:

2020-8-17
Berg Engineering & Sales Company, Inc. provides equipment and services for industrial nondestructive testing. Berg announces the immediate availability of Zetec's MIZ-21C, the next generation of advanced, handheld eddy current testers. Eddy current testers solve the challenging and labor-intensive problem of inspecting for cracks, flaw and defects in conductive materials without damaging the test subjects. They are used by aerospace, oil and gas, and power generation companies worldwide and Zetec has been a
...Read More.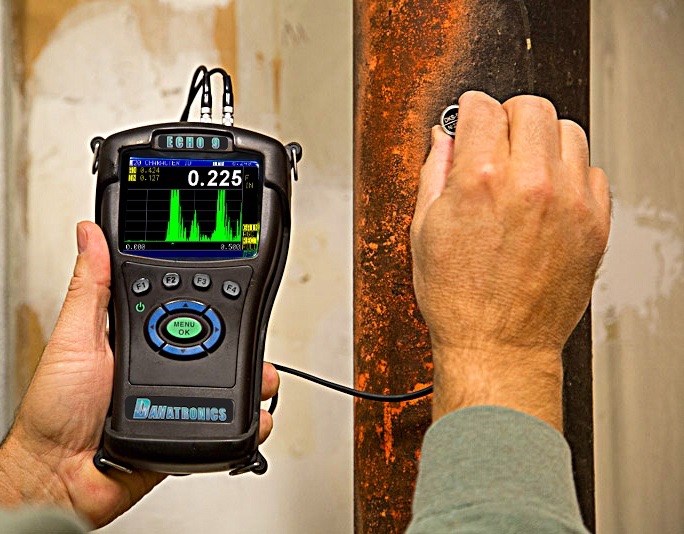 Danatronics Announces Trade-In Promotion for ECHO 9DLW
Posted:

2020-8-17
Danvers, MA - August, 2020 - At Danatronics, we understand how many companies are under budget restraints caused by the pandemic. For the next six weeks, Danatronics Corporation is pleased to offer a limited time promotion to our valued customers. When you trade in a competitor's ultrasonic thickness gage (working or not), you will receive 15% off the list price of our ECHO 9DLW, limit of 5 gages. Please see below for additional product details and promotion regulations regarding this offer. The ECHO 9DL
...Read More.
Introducing SoniVue™ QuickScan from Verasonics
Posted:

2020-8-14
The Vantage Research Ultrasound System is designed to provide engineers with unparalleled flexibility for leading-edge research in many ultrasound and related applications. Based on user feedback, we addressed a need for an easy-to-use Vantage user interface for situations that involve researchers who may not have an engineering background. This article is written by Dr. Daniel Rohrbach, scientist and software engineer at Verasonics, describing his experience as a customer before he became an employee.
...Read More.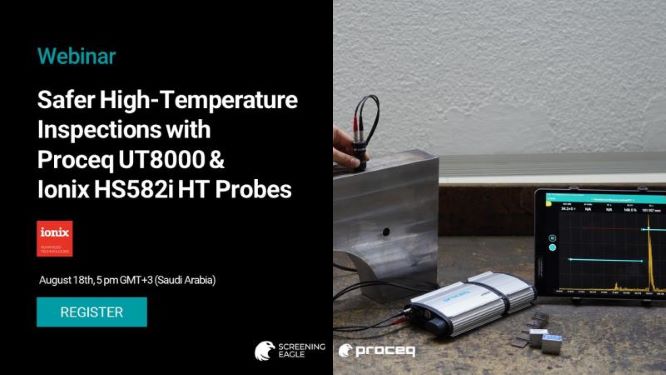 Ionix and Proceq collaborate to deliver safer high-temperature inspections
Posted:

2020-8-13
In collaboration with the Saudi Arabia branch of ASNT, Proceq - a Screening Eagle Technologies company and Ionix Advanced Technologies Ltd will be presenting a joint webinar "Safer high-temperature inspections with the Proceq UT8000 and the Ionix HS582i HT probes." Proceq & Ionix UT Specialists will provide an overview of the latest wireless Flaw Detector, the Proceq UT8000 and demonstration of the Ionix HotSense™ ultrasonic technology for making thickness measurements using the Proceq UT8000 at high te
...Read More.
Olympus and Metal Analysis Group to Deliver API RP 578 Training
Posted:

2020-8-4
Olympus and Metal Analysis Group announced a collaboration to offer API RP 578 global training courses for alloy verification and positive material identification (PMI) experts who want to sharpen their skills, advance their careers or earn their certificate of completion. Using the right alloy in the right component is critical to help prevent accelerated corrosion or even part failure. API RP 578 is a recommended practice from the American Petroleum Institute that provides guidelines for a material and
...Read More.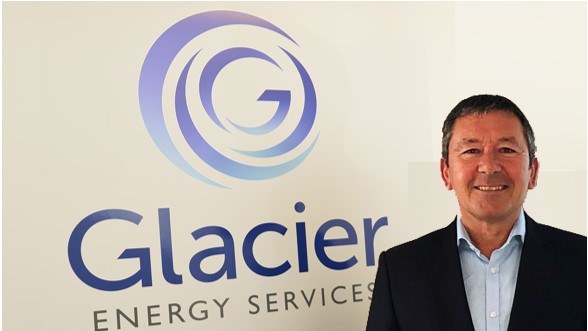 New Appointment to Drive Glacier's Inspection Business
Posted:

2020-7-29
Glacier Energy Services, a leading international provider of specialist products, services and engineering solutions for energy infrastructure, has appointed Tom Gollan as Director of its Inspection Services division. Tom, who has over 40 years' experience working in senior engineering, project management and construction roles will oversee the international growth of Glacier's inspection business which specialises in conventional and advanced non-destructive testing services to support the safety and in
...Read More.
Carestream NDT Partnering with AINDT to Offer Advanced Industrial Radiographic Training Academy in New AINDT Facility
Posted:

2020-7-25
ROCHESTER, N.Y., July 21 — Two leaders in the nondestructive testing industry are joining forces to provide new, hands-on training for NDT technicians and companies who want to optimize their use of digital radiography. The American Institute of Nondestructive Testing (AINDT) recently acquired a 21,600 sq. ft. facility in Baxter, MN, that will feature a new Carestream NDT Digital Imaging Training Center. Carestream is equipping the center with the latest digital imaging technology for the digital radiogr
...Read More.
Next 10 >>>
Displaying 31 through 40 of 200

More Newss: 1 | 2 | 3 | 4 | 5 | 6 | 7 | 8 | 9 | 10 | 11 | 12 | 13 | 14 | 15 | 16 | 17 | 18 | 19 | 20