NDT News

Xiris Appoints Polytec GmbH as Distributor
Posted:

2022-11-28
Xiris Automation Inc. is pleased to announce that Polytec GmbH of Waldbronn, Germany has been appointed an official distributor of Xiris Weld Inspection Systems for Germany, Austria, and Switzerland. As experts in industrial measurement technology solutions, Polytec will be able to provide consulting, demos, sales, and service for the turnkey weld inspection systems that serve the tube and pipe industry. In entering this relationship with Polytec, Cameron Serles, President of Xiris Automation comments, "We
...Read More.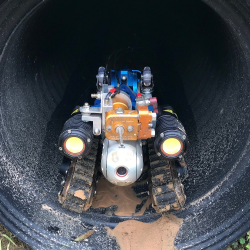 Leave Pipeline Abandonment to ProFoam
Posted:

2022-11-23
ProFoam is a family run operation that has well over 300,000 manhours completed on thousands of miles of pipeline projects. This includes providing pipe pads that cushion pipelines to prevent coating damage; the ProFoam motto is, "You lay it, we spray it!" Foam breakers are another innovative solution we offer to assist with pipeline erosion control; they are ideal for blocking subsoil from entering into wetlands and water resources. Finally, we offer void filling thanks to a proprietary foam and leading-ed
...Read More.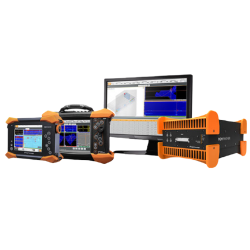 Capture™ Software Extends to Panther™ for Unparalleled Performance
Posted:

2022-11-15
Launched in 2015 with the first version of the Gekko®, Capture™ has grown over the years to become a premier acquisition and analysis software for all ultrasonic techniques: conventional ultrasonic testing (UT), phased array ultrasonic testing (PAUT), time-of-flight diffraction (TOFD), total focusing method (TFM), and adaptive TFM procedures (ATFM). In 2018, compatibility was extended to the Mantis™, a smaller and lighter PAUT flaw detector providing advanced features on an entry-level PAUT unit. On the oth
...Read More.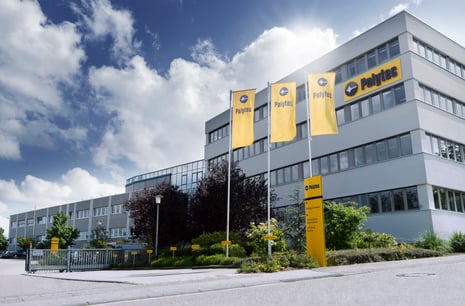 Xiris Appoints Polytec GmbH as Distributor
Posted:

2022-11-12
Burlington, Ontario, Canada, 2022 – Xiris Automation Inc. is pleased to announce that Polytec GmbH of Waldbronn, Germany has been appointed an official distributor of Xiris Weld Inspection Systems for Germany, Austria, and Switzerland. As experts in industrial measurement technology solutions, Polytec will be able to provide consulting, demos, sales, and service for the turnkey weld inspection systems that serve the tube and pipe industry. In entering this relationship with Polytec, Cameron Serles, Presiden
...Read More.
UW Spinout Company Receives $1.2M to Fund NDT for Nano Materials
Posted:

2022-11-12
A Laramie business that originated at the University of Wyoming has received a $1.2 million Small Business Innovation Research (SBIR) Phase II grant from the U.S. Department of Energy that will be used to fund the continued development and commercialization of instrumentation platforms for the nondestructive manipulation and analysis of micro- and nano-sized materials. "Particle identification and manipulation on the micro- to nanoscale level are increasingly necessary for advanced technologies, such as
...Read More.
FDH Infrastructure Group Acquires Smart Tower Systems for Structural Health Monitoring
Posted:

2022-11-12
FDH Infrastructure Services, LLC (FDH), a leader in engineering investigations of critical structures and developer of global technology solutions, today announces the acquisition by its parent, FDH Infrastructure Group, LLC, of Smart Tower Systems, LLC (Smart Tower), a wholly-owned subsidiary of Rohn Products, LLC (Rohn). Smart Tower is a structural health monitoring (SHM) system designed and manufactured in the U.S. to support telecom, transmission, and wind turbine towers, as well as petrochemical struct
...Read More.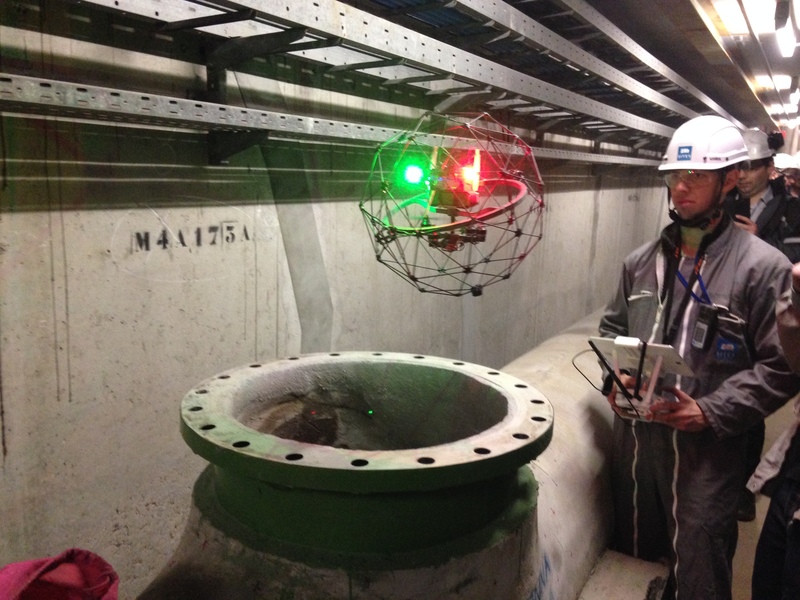 Flyability and DJI Partner for Collision Tolerant Drones
Posted:

2022-11-12
In another industry first, DJI has partnered with Swiss aerial technology company Flyability to integrate the Lightbridge 2, an ultra-reliable image transmission system, with the collision-tolerant Elios aircraft. Elios is the first UAV designed for inspection and exploration of inaccessible or confined spaces. With a robust enclosure giving the system the ability to withstand impact, the Elios leverages Lightbridge 2 technology to reliably navigate complex structures and metallic environments. Thanks t
...Read More.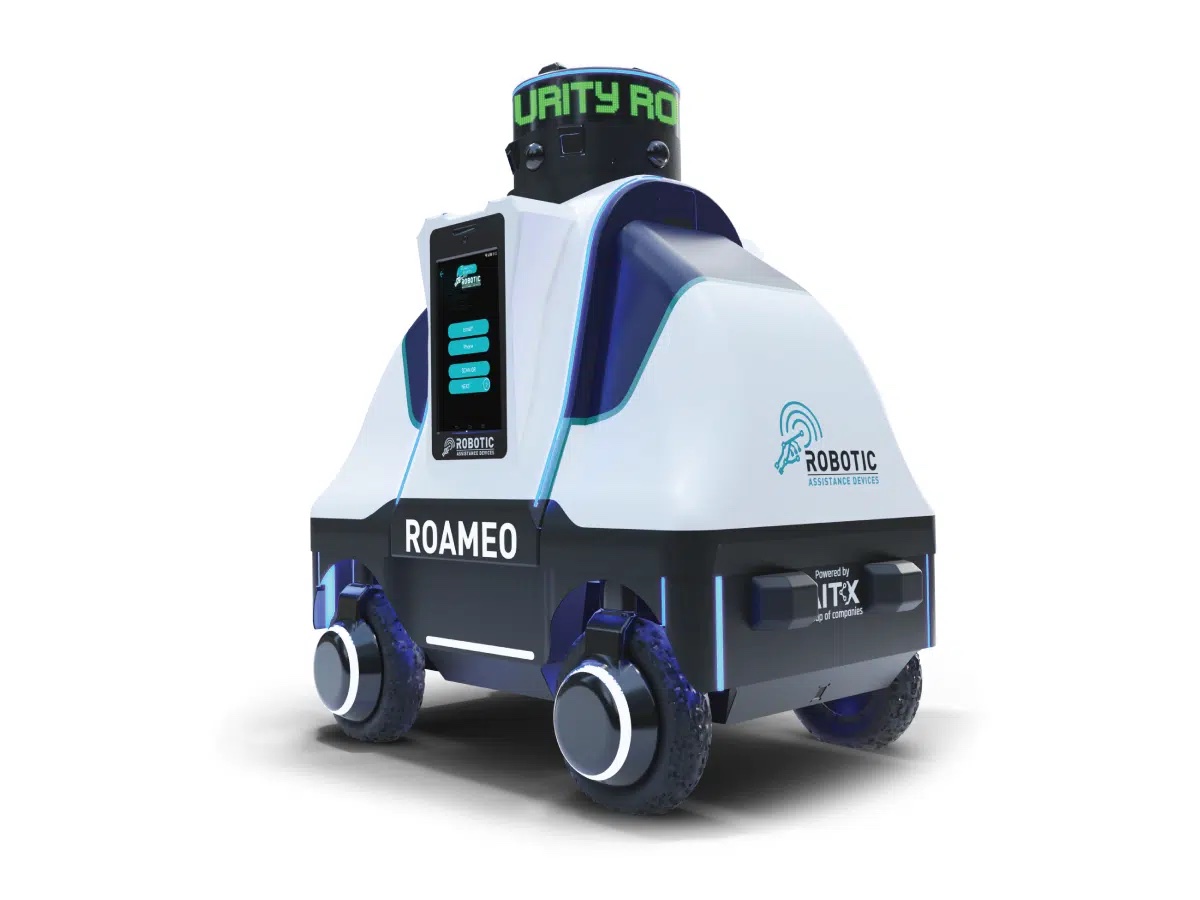 AITX Announces Robotic Security and Inspection
Posted:

2022-11-12
Artificial Intelligence Technology Solutions, Inc., (OTCPK:AITX), along with its wholly owned subsidiary Robotic Assistance Devices, Inc. (RAD) today announced revisions to its plans and positioning for a robotic dog for the security services, logistics, utilities, and property management industries. "We're seeing a larger and more cost-conscious market emerge for a RAD dog," said Steve Reinharz, CEO of AITX and RAD. "These market conditions have prompted our team to revise plans and develop a new dog, o
...Read More.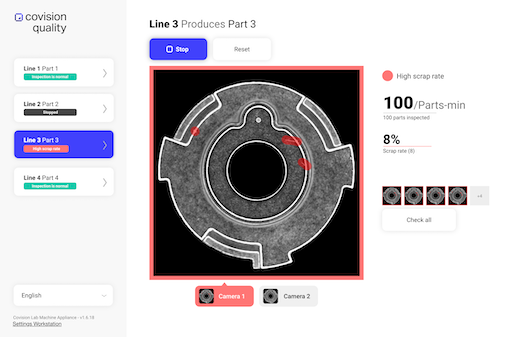 Covision Quality joins NVIDIA Metropolis to Scale Industrial Visual Inspection Software
Posted:

2022-11-12
Covision Quality, a leading provider of visual inspection software based on unsupervised machine learning technology, today announced it has joined NVIDIA Metropolis — a partner program, application framework, and set of developer tools that bring to market a new generation of vision AI applications that make the world's most important spaces and operations safer and more efficient. Covision Quality's interface from the perspective of the end-of-line quality control operator. In this case, the red border
...Read More.
Quality Assurance: Breaking Open the Silos
Posted:

2022-11-12
There's an old saying in the accuracy business: To measure is to know. The 200+ exhibitors in the Quality Assurance Pavilion at IMTS 2022 are promising fresh looks at traditional approaches to determining quality, such as gages, probes, and micrometers, to entirely new cloud-based digital platforms delivering data-based fresh perspectives on what determines quality in manufacturing. Earlier this year, Hexagon's Manufacturing Intelligence division announced Nexus, an open platform for smart manufa
...Read More.
Next 10 >>>
Displaying 31 through 40 of 200

More Newss: 1 | 2 | 3 | 4 | 5 | 6 | 7 | 8 | 9 | 10 | 11 | 12 | 13 | 14 | 15 | 16 | 17 | 18 | 19 | 20