NDT News

An Overview of Microwave Nondestructive Testing
Posted:

2022-4-19
Microwave nondestructive testing (MNDT) of substances is an essential discipline that includes the creation of sensors/probes, procedures, and calibration techniques for detecting flaws, fractures, faults, vacancies, heterogeneity, moisture levels, and other problems using microwaves. Microwave inspection can be done in two ways: a reflection phase or transmission phase. The microwave information is passed through the element in the sample in reflection mode. The microstructural reflection of the s
...Read More.
ASNT Statement on Pittsburgh Bridge Collapse
Posted:

2022-4-19
The recent collapse of a bridge in Pittsburgh illustrates the wisdom of the bipartisan Infrastructure Investment and Jobs Act (IIJA) which provides $1.2 trillion for improvements in America's infrastructure. Major improvements to bridges, roads and mechanical systems are clearly needed. American Society for Nondestructive Testing...Creating a Safer World American Society for Nondestructive Testing...Creating a Safer World Yet the new legislation continues the federal government practice of affording st
...Read More.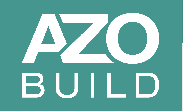 NDT Methods Applied to Welding Defects
Posted:

2022-4-19
Manufacturers require non-destructive testing (NDT) to analyze the qualities of a material, component, structure, or system for distinctive variations, welding faults, and discontinuity without causing harm to the original part. Why NDT for Welding is Significant The assessment of weld quality is one of the most prevalent applications of nondestructive testing (NDT). This is due to the fact that welds are used in a wide range of vital industrial applications all over the world. Because damagi
...Read More.
NDI Airmen Detect to Protect
Posted:

2022-4-13
MOODY AIR FORCE BASE, Ga. - April 8, 2022 - Ignore the headline, and let's play a guessing game. What job do these Airmen have? They are trained to use ultrasound and x-ray machines. Nope, not medical. They also work with fluorescent dyes, but they're not sheet metal technicians, either. How about magnetic particle testing, eddy current testing and spectrometric oil analysis? That's right. They're chemists! Well, chemistry-friendly maintainers who perform nondestructive inspections on all manner of ae
...Read More.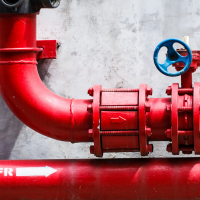 When Less is More: Sonyks™ for Guided Wave Inspection of Fire Line Ring Mains
Posted:

2022-4-12
Guided Wave Testing (GWT) or Long-Range Ultrasonic Testing (LRUT) has two main benefits: the ability to test inaccessible areas without the probes being directly over the area of inspection, and the rapid testing of long lengths of pipes efficiently. The latter is often thought to be achieved by pushing the range to the longest diagnostic range possible. However, with the new Sonyks™ guided wave system, the equipment setup and data collection are so quick and straightforward that this idea is
...Read More.
Wood Secures Funding for Autonomous Inspection of Oil Platforms
Posted:

2022-4-8
Wood has received funding from the Canadian Province of Newfoundland and Labrador to maximise employment for residents and support the recovery of the offshore oil and gas industry in the area. The project was secured under the Newfoundland and Labrador Offshore Oil and Gas Industry Recovery Assistance Fund and aims to establish an autonomous robotic inspection and maintenance offering in the region. It is focused on supporting onshore and offshore oil and gas infrastructure assets and the successful
...Read More.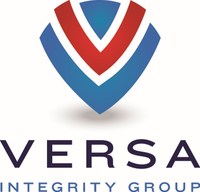 Versa Integrity Group Acquires Avion Solutions Unmanned Aircraft Systems' Commercial Operations
Posted:

2022-4-8
Versa Integrity Group, Inc. ("Versa"), an industry leader in a wide range of non-destructive industrial inspection and testing, has closed the acquisition of the commercial Unmanned Aircraft Systems operations ("Avion Commercial") of Avion Solutions. Avion Commercial is based in Huntsville, AL and provides drone imagery, inspection, data collection, and training services for corporate clients across the US. Avion Solutions will retain its Government services operations. The announcement was made by Darry
...Read More.
Delek US Gains First BVLOS Approval for U.S. Refineries Using Percepto Drone and AI Solution
Posted:

2022-4-8
Percepto, pioneering autonomous inspection by industrial robotics, announced today the Federal Aviation Administration (FAA) approved Beyond Visual Line of Sight (BVLOS) operations for Delek US Holdings' refineries in Tyler, Texas and El Dorado, Arkansas. Percepto drones inspected its facilities and provided visual data management and analysis. The approval makes Delek US's refineries the first to receive such an approval, and one of the first among US energy companies as well. The operational approval is o
...Read More.
Research Improves Mobility for Quadriped Robotics
Posted:

2022-4-8
Legged robots that can operate autonomously in remote and hazardous environments will greatly increase opportunities for exploration into underexplored areas. Exteroceptive perception is crucial for fast and energy-efficient locomotion: Perceiving the terrain before making contact with it enables planning and adaptation of the gait ahead of time to maintain speed and stability. However, using exteroceptive perception robustly for locomotion has remained a grand challenge in robotics. Snow, vegetation, and w
...Read More.
Exyn Achieves World's First Portable Real-time Point Cloud Colourization
Posted:

2022-4-8
Exyn Technologies, a pioneer in multi-platform autonomous artificial intelligence (AI) for complex, GPS-denied industrial environments, has unveiled the world's first real-time colourized point cloud visualization on a handheld LiDAR scanner, the ExynPak. This accomplishment marks one of Exyn's many contributions to autonomous robotics across several industries including mining, infrastructure inspection, and construction. Even in its early beta phase, ExynPak users can capture precise, colourized
...Read More.
Next 10 >>>
Displaying 31 through 40 of 200

More Newss: 1 | 2 | 3 | 4 | 5 | 6 | 7 | 8 | 9 | 10 | 11 | 12 | 13 | 14 | 15 | 16 | 17 | 18 | 19 | 20