NDT News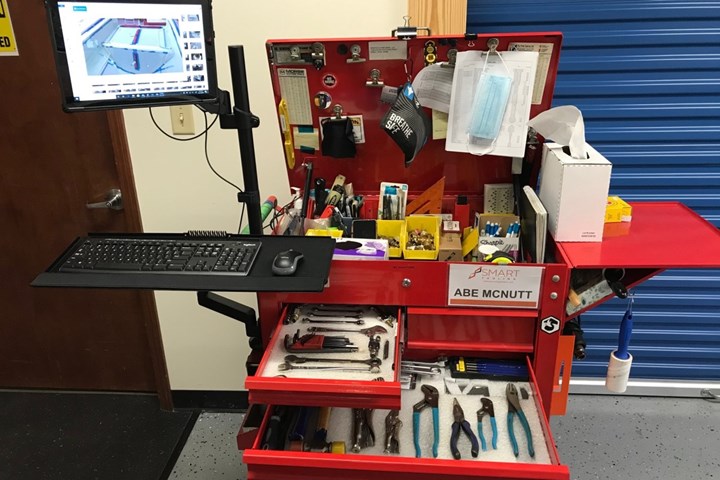 Hawthorn Composites Goes Paperless
Posted:

2021-7-12
Hawthorn Composites (Xenia, Ohio, U.S.), a division of Spintech Holdings Inc. that specializes in manufacturing of low-cost composite moldings and assemblies, reports that it successfully achieved AS-9100D and ISO 9001:2015 certifications on March 19, 2021. Hawthorn Composites combines low-cost raw materials (dry fiber and liquid resin), resin infusion techniques, automated dry fiber preforms and over braiding and novel manufacturing methods to deliver aerospace-quality composites at price points t
...Read More.
ABCorp Expands with 3D Print Automated Inspection
Posted:

2021-6-29
American Banknote Corporation (ABCorp), one of the longest-standing manufacturing service providers, announces the addition of new 3D print capabilities at its Boston-based Center of Excellence. "We are pleased to announce the addition of automated inspection from SolutionIX, and industrial dyeing from Girbau, to complement ABCorp's lineup of cutting-edge technology in our Boston, MA-based Additive Manufacturing Center (AMC)," says William Brown, CEO of ABCorp. The AMC is located in ABCorp's highly se
...Read More.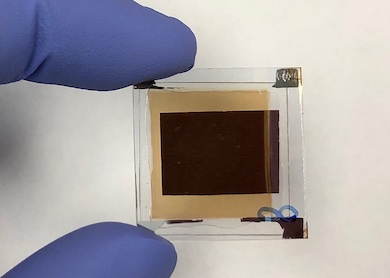 Shortwave-IR Imager Promises New Devices
Posted:

2021-6-29
A project at the University of California, San Diego (UCSD) has developed a novel shortwave infrared (SWIR) imaging platform that could be valuable in several diverse applications. SWIR radiation, from around 1000 to 1400 nanometers, typically consists of photons reflected back from an object, rather than emitted by it in the manner of longer-wavelength IR thermal radiation. This can potentially provide a greater degree of contrast in an imaging operation. In addition, SWIR wavelengths pass t
...Read More.
ZEISS to Acquire Capture 3D
Posted:

2021-6-29
ZEISS plans to expand its national coverage in the US for its Industrial Quality & Research segment by acquiring Capture 3D. Headquartered in Santa Ana, California, Capture 3D is the leading US partner for GOM 3D non-contact measuring solutions. With this acquisition customers will benefit from a seamless integrated experience to get the best measuring solutions for their specific tasks. "We are pleased to bring the Capture 3D team and their know-how into the ZEISS Group," states Dr. Jochen Peter, member
...Read More.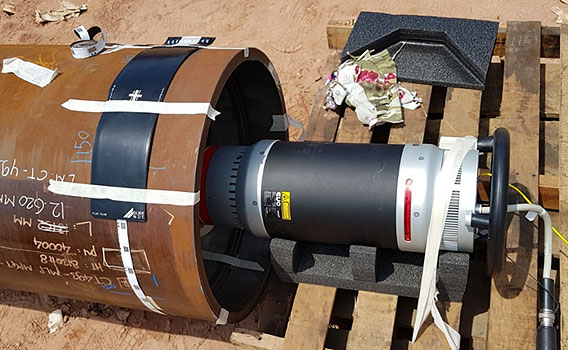 Digitizing Pipe Manufacturing Workflow with DÜRR NDT
Posted:

2021-6-29
PT. Cladtek, located on the island of Batam in Indonesia, is home to Cladtek's flagship manufacturing facility and is the world's largest supplier of weld overlay Corrosion Resistant Alloy (CRA) pipe and a leading global supplier of CRA mechanically lined pipe. The company itself was founded in 2003 and has around 800 employees at its Batam facility and has manufacturing locations in Brazil and Saudi Arabia. PT. Cladtek has been a user of DÜRR NDT's HD-CR 35 Computed Radiography scanner since 2018 and pr
...Read More.
Softbank Invests $15M in China Robot Maker Youibot
Posted:

2021-6-29
On May 7, Youibot, a mobile robot and solution provider, announced it received financing of RMB 100 million led by SoftBank Ventures Asia. The Youibot which won SoftBank Ventures Asia's investment this time is a leading enterprise in China's industrial mobile robotics sector. Compared to the more concerns the research, development and production of the mobile robot itself, Youibot focuses on scenario empowerment and software service and supporting capacity from the perspective of customer's actual needs
...Read More.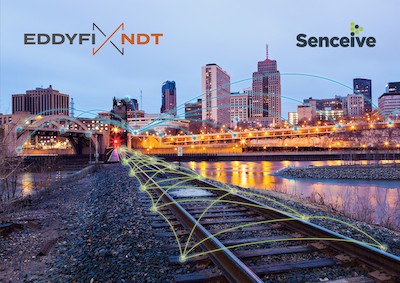 Senceive Acquired by Eddyfi/NDT
Posted:

2021-6-29
Senceive joins international industrial technology group to support continued innovation and growth Eddyfi/NDT announced today the acquisition of Senceive Ltd. Senceive will join Eddyfi/NDT as a separate entity and become the group's fifth platform and business unit, continuing to operate under the Senceive name. In addition, with this acquisition, Eddyfi/NDT reaches an important milestone of 10 acquisitions within the past 5 years. For over 15 years, Senceive has focused on bringing the very best int
...Read More.
DEKRA acquires CMC Testing and Certification
Posted:

2021-6-29
DEKRA, the global expert organization, has acquired Centro Misure Compatibilitá (CMC) in Thiene, Italy. This acquisition sees DEKRA further expand its global network of laboratories for electromagnetic compatibility (EMC) and radio frequency (RF) testing. As a result, DEKRA is further consolidating its position as a global provider of future-ready testing and certification services as well as laying the foundation for further growth in the region. CMC is a testing and certification company founded in 199
...Read More.
HiBot Robotic Arms See Fukushima Applications
Posted:

2021-6-29
They move like snakes and reach places that are too narrow or dangerous for humans. The robust robotic arms of the Tokyo-based company HiBot take inspection, maintenance and repair to new levels. In the past, maintenance was not given much consideration in the construction of industrial plants, buildings or bridges. As a consequence, the maintenance of aged objects is challenging and expensive. However, with the help of modern MRO (Maintenance, Repair and Overhaul) robots, damage can be detected, i
...Read More.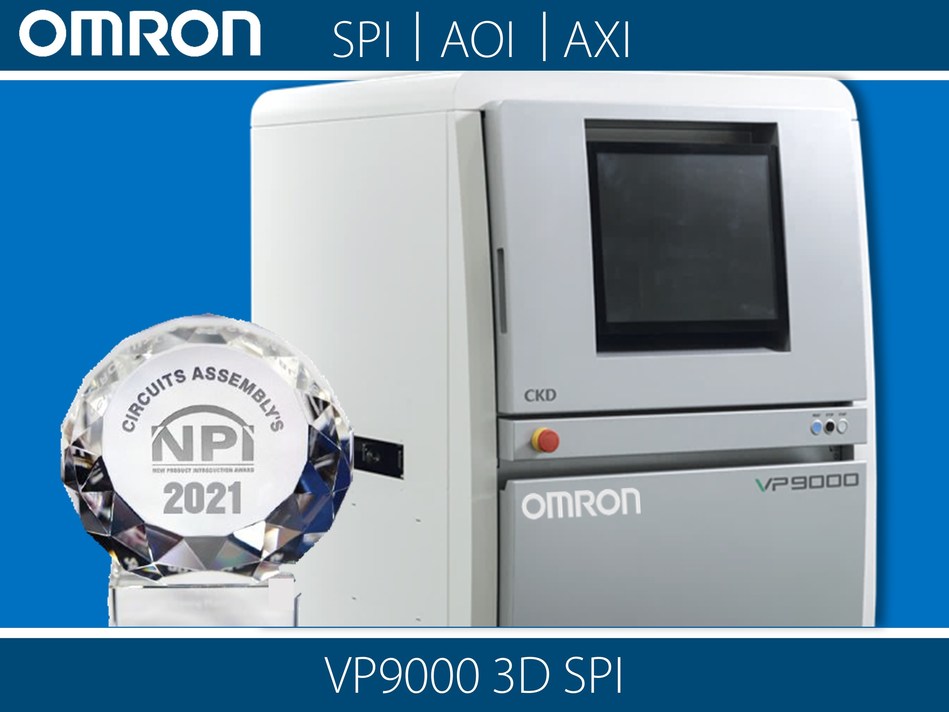 Omron Automation Americas wins 2021 Circuits Assembly NPI award for advanced 3D SPI solution
Posted:

2021-6-28
Omron Automation Americas, a global leader in SPI, AOI and AXI systems, has been acknowledged by Circuits Assembly Online Magazine with a 2021 New Product Innovation (NPI) award in the category of "Test and Inspection – SPI." During the award announcement on Tuesday, April 6th, the new Omron VP9000 3D SPI system was recognized for its innovative technology and outstanding performance for offering additional flexibility, reliability and compatibility. The updated user interface combined with precise, stab
...Read More.
Next 10 >>>
Displaying 31 through 40 of 200

More Newss: 1 | 2 | 3 | 4 | 5 | 6 | 7 | 8 | 9 | 10 | 11 | 12 | 13 | 14 | 15 | 16 | 17 | 18 | 19 | 20