NDT News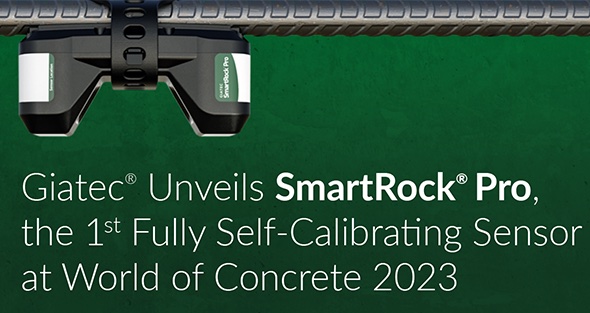 Giatec Unveils SmartRock Pro Self-Calibrating Sensor
Posted:

2023-4-1
Giatec®, world leader in concrete testing technologies, announces SmartRock® Pro, the latest addition to their award-winning product lineup, at World of Concrete 2023. This first-of-its-kind technology is a fully self-calibrating concrete sensor, making it the world's most powerful innovation in concrete strength monitoring. "On a construction site, you never know what changes will come your way; from weather conditions to scheduling, even down to last-minute changes in your mix order and delivery," say
...Read More.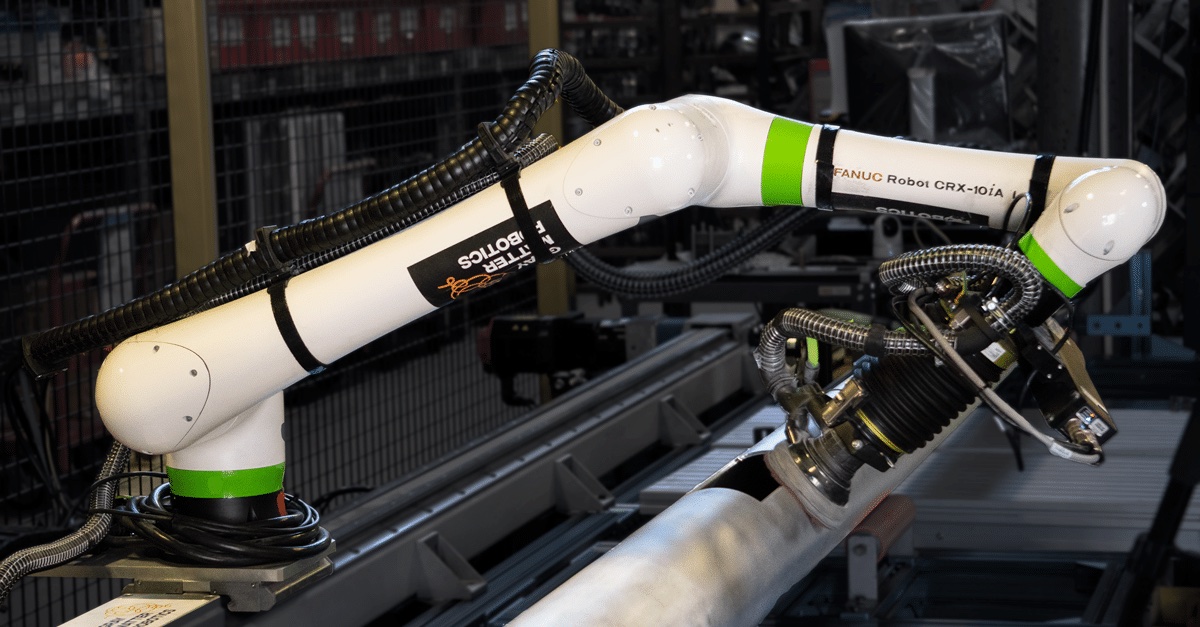 Smart Robotic Cells Powered by Physics-Informed AI Advance Manufacturing
Posted:

2023-4-1
Over the last few years, data-driven artificial intelligence has delivered impressive results in applications such as recommendation engines (e.g., books and movies), playing games, facial recognition, text translation, text synthesis, and fraud detection. This type of AI uses vast data to train the system. In many applications, a large amount of data is readily available such as images on Instagram, and large amounts of text on Wikipedia pages can be easily generated like a computer playing a game against
...Read More.
Palfinger: Reaching New Heights with DNV Approval
Posted:

2023-4-1
PALFINGER Megarme has been accredited for Non-Destructive Testing (NDT) on classification projects until 2025. Receiving this specific certificate confirms that PALFINGER fulfils the international requirements to perform NDT inspections. To prove the outstanding quality of its products and services, PALFINGER is strongly committed to obtain all necessary approvals and certifications. Recently, the world-leading certification company DNV has renewed the DNV NDT (Non-Destructive Testing) class approval c
...Read More.
NDT Solutions and NDE Labs Announce Partnership to Deliver Comprehensive Nondestructive Engineering Services
Posted:

2023-3-29
New Richmond, WI and Benbrook, TX – NDT Solutions and NDE Labs are proud to announce a strategic partnership to deliver a single point of contact for all non-destructive engineering and testing services. With over 50 years of combined non-destructive inspection (NDI) experience, this alliance positions the two companies at the forefront of Industry 4.0. Together, NDT Solutions and NDE Labs will provide a comprehensive range of non-destructive equipment, training, consulting, and testing services. Clients
...Read More.
Allied Resources Group Welcomes Pete Howe as EVP of Technical Services
Posted:

2023-3-29
Allied Resources Group (ARG), the holding company for a family of technical service providers, welcomes its newest team member, Pete Howe, Executive Vice President of Technical Services. Spanning an impressive career in the energy industry, Howe joins the ARG executive leadership group having served in various high-level technical and strategic roles. Leaning on his engineering and operational background, Howe's ability to identify areas of opportunity and implement efficient processes will be the cataly
...Read More.
Best Practices for Utilizing Non-Destructive Testing for In-Service Bridge Inspection
Posted:

2023-3-29
Like an X-ray is used to see inside the human body, non-destructive testing (NDT) can be a powerful and effective means of understanding a bridge's structural integrity without damaging the structure—and the key to achieving greater structural health, efficiency and safety on large-scale projects. But sometimes, common NDT tools–from ultrasound and dye penetrant, to eddy current and magnetic particle testing, can be a "knee jerk" reaction—and get misapplied by those not as familiar or conversant wi
...Read More.
Aerobotix Develops All-In-One System for Defense Manufacturer with ATI End-Effectors
Posted:

2023-3-29
Producing the world's most advanced air defense missile requires technological innovation, especially when annual production is set to increase to 500 by 2024. And like any other defense product developed, missiles undergo rigorous inspection processes before deployment. So how will one of the United State's largest defense contractors meet demand? Using robots. Aerobotix (ABX) harnesses their expertise in aerospace manufacturing and deep knowledge of robotics to develop robust, innovative manufact
...Read More.
Innovation Polymers Receives Top Sensor Solutions Provider Award in Canada
Posted:

2023-3-29
Kitchener, Ontario – Innovation Polymers, a leader in sensor solutions for the non-destructive industry, has been recognized by Applied Technology Review as the top sensor solutions provider in Canada for 2023. The award highlights the company's commitment to delivering innovative, high-quality solutions to its customers across a range of industries. "We are honoured to be recognized as the top sensor solutions provider in Canada by Applied Technology Review," said Rick MacNeil, President of Innovation P
...Read More.
Don't Crack Under Pressure: How Eddy Current Array Helps Spot Chloride Stress Corrosion Cracking in Stainless Steel Pipes
Posted:

2023-3-28
There are many non-destructive testing (NDT) techniques, but not all of them are suited to every type of application. For example, X-rays, or radiography, and computed tomography cannot be deployed without access to both sides of the asset and require extensive operator training. Similarly, ultrasonic testing is very versatile but requires direct contact and appropriate coupling with the surface under test, which is not always possible. When it comes to chloride stress corrosion cracking (ClSCC or
...Read More.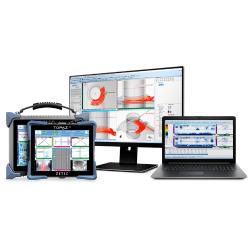 The Evolution of UltraVision Software: A Story of NDT Innovation
Posted:

2023-3-22
For more than 25 years, UltraVision® software has been at the forefront of non-destructive testing (NDT) inspection software, providing reliable and innovative solutions for a wide range of industries. Originally developed in 1996 as TomoView, UltraVision has evolved over time, revolutionizing the way we approach NDT inspections. In this article, we'll take a closer look at the history of UltraVision, its evolution, and just how this software has transformed the NDT industry. 1996: TomoView, the Fi
...Read More.
Next 10 >>>
Displaying 31 through 40 of 200

More Newss: 1 | 2 | 3 | 4 | 5 | 6 | 7 | 8 | 9 | 10 | 11 | 12 | 13 | 14 | 15 | 16 | 17 | 18 | 19 | 20