NDT News
Pioneering NDT Researcher Retires from Penn State
Posted:

2019-1-17
During his 45 years of teaching, with 27 of them at Penn State, Joseph Rose often used storytelling and his own life's lessons in class to help students transition from academia to the "real world." Now, Rose has added a new chapter to his story — retirement. An international leader in the fields of wave mechanics, ultrasound and ultrasonic guided waves, Rose served in the Penn State Department of Engineering Science and Mechanics (ESM) since 1992 as the Paul Morrow Professor of Engineering Design and Ma
...Read More.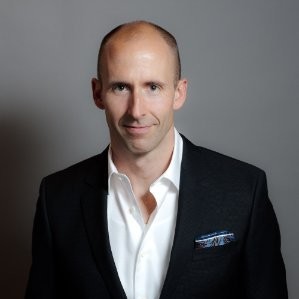 IIA Field Services Appoints Darren Billings as Director of Sales
Posted:

2019-1-17
IIA Field Services (IIAFS), a subsidiary of Industrial Inspection & Analysis (IIA), is pleased to announce the hiring of Darren Billings as Director of Sales. Billings joins IIA Field Services with over 18 years of sales experience in the industrial industry. He will be responsible for directing sales and marketing efforts, including the development and publishing of IIAFS many great stories and the industry problems that they address. Darren will also be accountable for expanding the effectiveness of th
...Read More.
Smart Torque System Wins Industrial IoT Innovation of the Year
Posted:

2019-1-17
Cumulus Digital Systems, a Massachusetts start-up building an Internet of Tools-powered platform to make industrial facilities safer, cleaner, and more productive, today announced that its Smart Torque System (STS) has been selected as the winner of the "Industrial IoT Innovation of the Year" award from IoT Breakthrough, an independent organization that recognizes the top companies, technologies and products in the global Internet-of-Things (IoT) market today. STS improves productivity and work quality d
...Read More.
Bain Studies IoT and Enterprise Adoption in Inspection
Posted:

2019-1-17
Enterprise customers remain bullish on the Internet of Things, but their enthusiasm has been tempered by the realization that complete solutions may take longer to implement and yield a return than they had originally expected. Even so, we expect the markets for IoT hardware, software, systems integration, and data and telecom services to grow to $520 billion in 2021, more than double the $235 billion spent in 2017 (see Figure 1). Since Bain's last extensive survey on the Internet of Things and a
...Read More.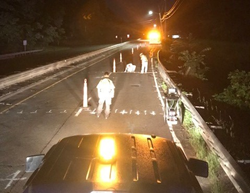 Infrasense Evaluates Condition of Stone Arch Bridge
Posted:

2019-1-17
In July of 2018, Infrasense mobilized a two-man team to perform a ground coupled GPR survey of the road surface on a stone arch bridge in Orange, CT. With the help of a traffic control unit and a local police officer, the condition survey was carried out during overnight hours with minimal disruption to traffic. The survey implemented a ground coupled 900-MHz antenna and SIR-4000 control unit manufactured by GSSI, Inc. of Nashua, NH. The antenna was maneuvered across the roadway surface of the bridge in
...Read More.
Phoenix Extends Transducer Range with Phased Array Probes
Posted:

2019-1-17
Phoenix Inspection Systems Limited has expanded its product offering with the addition of a new range of Linear Phased Array transducers. The high performance probes are available to order from stock in a range of 5MHz – 7.5MHz and from 16 to 64 elements. Designed with piezo-composite elements, Phoenix phased array probes provide; high resolution imaging - to maximise sensitivity, accurate ultrasonic detection and sizing of defects in welds and effective corrosion mapping of various materials. Housed in
...Read More.
Weld Titanium Video Using PurgEye Weld Purge Monitor
Posted:

2019-1-17
At the end of 2018, WeldTube filmed a two-part welding class on titanium, which features the very talented Travis Field. Travis travelled down to The South Coast Welding Academy in Houston TX from Alberta Canada. Travis welded the pipe with the addition of our Weld Trailing Shield® and PurgEye® Weld Purge Monitiors. Travis shares his experience and skills and the videos are very inspirational to anyone welding titanium or looking to get into the field. The low cost, hand held, battery oper
...Read More.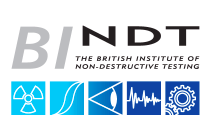 International Conference on Condition Monitoring and Asset Management Call for Papers
Posted:

2019-1-14
The Sixteenth International Conference on Condition Monitoring and Asset Management (CM 2019) will take place from Tuesday 25 to Thursday 27 June 2019 at The Principal Grand Central Hotel, Glasgow, UK. The conference is organised by the British Institute of Non-Destructive Testing (BINDT) in close partnership with the International Society for Condition Monitoring (ISCM) and the US Society for Machinery Failure Prevention Technology (MFPT). Following feedback received after the deadline for abstract subm
...Read More.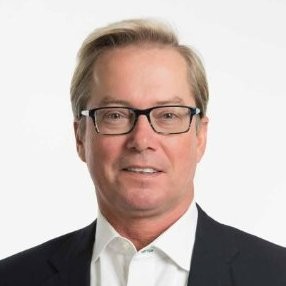 Industrial Inspection & Analysis Announces New Leadership
Posted:

2019-1-9
Industrial Inspection & Analysis (IIA), a high-growth inspection, testing and analytical business, is pleased to announce the appointment of Harold E. Queen as chief executive officer, effective Jan. 1, 2019. Queen is an accomplished leader with more than 40 years of industry experience. His long-term vision for IIA centers is around Story-Worthy customer service and technical leadership serving a diversified group of promising sub-sectors and a commitment to aggressively growing IIA for years to come.
...Read More.
Managing Reliability and Production in the Primary Steam Reformer
Posted:

2019-1-9
The primary steam reformer often ranks highly in plant risk assessments, due to complex damage mechanisms and large consequences of failure. However, the risk associated with the primary reformer is highly dependent on its operation. A balance exists between reliability and production, and in some cases it is necessary to operate close to limits. This may be either intentional (i.e. in order to maximise production), or simply a consequence of a separate issue (i.e. catalyst deactivation). In order to do
...Read More.
Next 10 >>>
Displaying 31 through 40 of 200

More Newss: 1 | 2 | 3 | 4 | 5 | 6 | 7 | 8 | 9 | 10 | 11 | 12 | 13 | 14 | 15 | 16 | 17 | 18 | 19 | 20