NDT News

KiloX Robots Inspect Industrial Sites
Posted:

2021-10-26
KiloX, a Chinese startup focused on developing robots that inspect industrial facilities, has raised several tens of million yuan ($3 million to $4.6 million) from an angel round led by Plum Ventures, the company said. Founded in 2019, KiloX is a tech company that researches mobile robots, industrial computer vision and ways to utilize the internet of things technologies. By using its inspection robots, the company provides total solutions and customized services to clients to help ensure the safet
...Read More.
Sarcos Robotics Conducts First Field Demonstrations of Guardian XT
Posted:

2021-10-26
Sarcos Robotics ("Sarcos"), a leader in the development of robotic systems that augment humans to enhance productivity and safety, today announced it has successfully completed its first product demonstrations of real-world use cases in the field using the company's Guardian® XT™ highly dexterous mobile robotic system—a significant milestone on the path to product commercialization, which is expected by the end of 2022. These field demonstrations were conducted both in the Pacific Northwest and in Southern
...Read More.
Nexxis Wins WHS Award for Inspection Technology
Posted:

2021-10-26
Nexxis has been recognised at the IFAP CGU SafeWay Awards, winning an award for its innovative technology revolutionising worker safety in industrial environments. The Innovation in WHS Award, received at a gala event at the Crown Towers on Friday evening, recognises Nexxis's Magneto-EX technology – the world's first ex-rated robotic crawler. Developed by Nexxis, the Magneto platform is a versatile, spider-like, climbing inspection robot able to negotiate hazardous and confined space inspections, with
...Read More.
Nordson to Acquire NDC Technologies
Posted:

2021-10-26
Nordson Corporation (Nasdaq: NDSN) has signed a definitive agreement for the acquisition of the NDC Technologies business, a leading global provider of precision measurement solutions for in-line manufacturing process control, from Spectris plc (SXS: LSE). The acquisition expands Nordson's test and inspection platform into new end markets and adjacent technologies. The all-cash transaction, subject to customary post-closing adjustments, is valued at $180 million. "We are excited to welcome NDC Technologi
...Read More.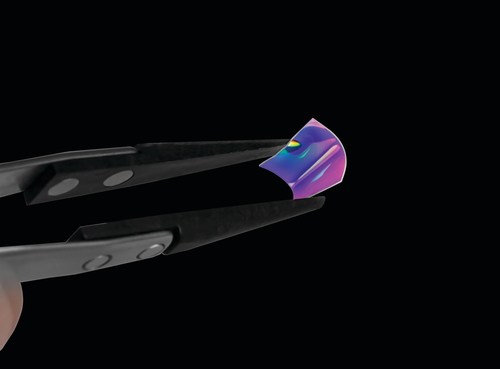 Edmund Optics Named Distributor for Everix Ultra-Thin Filters
Posted:

2021-10-26
Everix has partnered with Edmund Optics to provide global access to its growing ultra-thin optical filter product line. With this, Edmund Optics becomes the exclusive distributor of the entire selection of Everix ultra-thin filters, which are in-stock and ready to ship worldwide. Everix Ultra-Thin Shortpass Filters are constructed from layers of ultra-thin polymers and dyes that deliver the same performance as thick traditional filters but in a compact, flexible filter design. Everix Ultra-Thin Shortp
...Read More.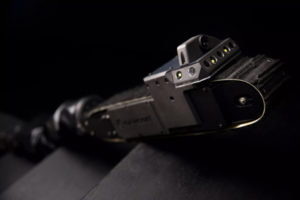 Sarcos Robotics Names Pine Environmental an Official Distribution Partner
Posted:

2021-10-26
Sarcos Robotics ("Sarcos"), a leader in the development of robotic systems that augment humans to enhance productivity and safety, and Pine Environmental Services LLC, a professional services company providing equipment for environmental monitoring, nondestructive testing (NDT), visual inspection, and continuous emissions monitoring (CEMS), today announced an agreement in which Pine Environmental will become an official distributor of the award-winning Guardian® S remote visual inspection and surveillance r
...Read More.
Game of Drones: Mining Inspection
Posted:

2021-10-26
With safety the driving factor, ALS continue to integrate inspection approaches that improve safety without tradeoffs to the inspection itself – whether that be from a productivity, quality or financial perspective. In modern inspection applications, unmanned aerial systems are no longer considered novelty – having found practical utilisation across inspections within the mining sector. Drones, as they are most frequently referred to, offer compelling benefits, landing them in prime position
...Read More.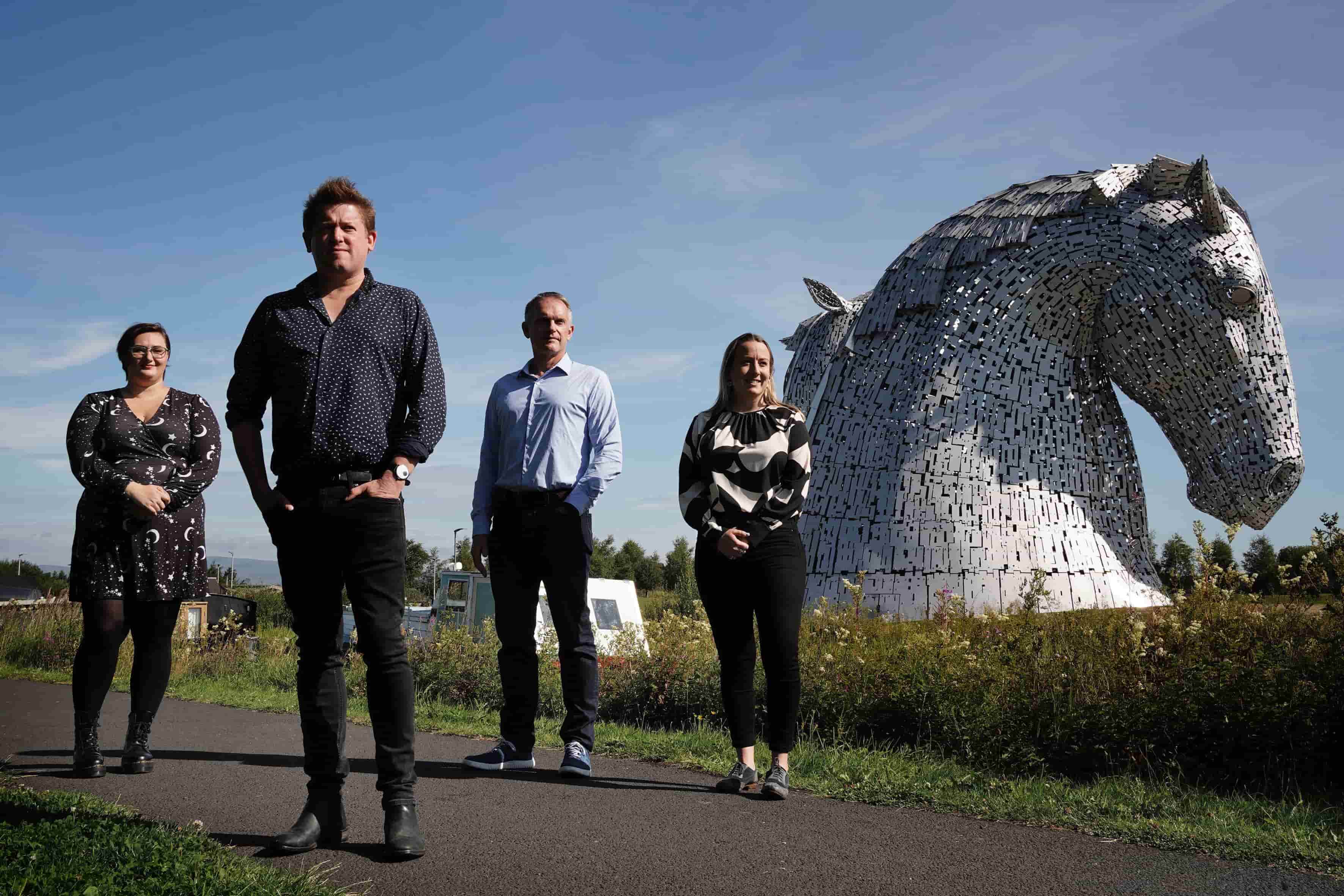 Novosound Wins Contracts from Major Industrial Suppliers
Posted:

2021-10-26
Scottish remote sensor specialist Novosound has secured a series of global customer wins, with the Glasgow-based startup led by Dave Hughes converting sales in the aerospace, oil and gas, power generation, and nuclear sectors. Recent contract wins include international energy company Uniper and, in the aerospace sector, BAE Systems and GE Aviation. CEO and co-founder Dave Hughes, who featured on a panel at the Boeing Innovation Forum in Glasgow earlier this month, said: "The team and I are really please
...Read More.
Burloak and Kinectrics to Develop Additively Manufactured Parts for Nuclear
Posted:

2021-10-22
Burloak Technologies Inc., a division of Samuel, Son & Co., Limited, and Kinectrics are pleased to announce a collaboration agreement to develop additively manufactured parts for the global nuclear power generation industry. Under the terms of the agreement, Burloak and Kinectrics will join forces to optimize the design and manufacturability of a range of components and replacement parts for a range of applications used in the nuclear power generating process. The two companies will jointly qualify all c
...Read More.
SkyX to Provide Denbury With Aerial Monitoring Solution
Posted:

2021-10-22
SkyX, a leading provider of global aerial data solutions for infrastructure assets, and Denbury Onshore, LLC, a subsidiary of Denbury Inc., have entered into a multi-year asset monitoring agreement. Under the agreement, SkyX will deploy a fleet of long-range aerial Unmanned Autonomous Vehicles (UAVs) to monitor portions of Denbury's extensive Enhanced Oil Recovery (EOR) asset base and Carbon Capture, Use and Storage (CCUS) pipeline infrastructure in the Gulf Coast. The UAVs will acquire high-quality aeri
...Read More.
Next 10 >>>
Displaying 31 through 40 of 200

More Newss: 1 | 2 | 3 | 4 | 5 | 6 | 7 | 8 | 9 | 10 | 11 | 12 | 13 | 14 | 15 | 16 | 17 | 18 | 19 | 20