NDT News
Introduction to Nondestructive Testing
Posted:

2018-11-6
Non-destructive testing (NDT) is a way to detect and evaluate flaws in materials. Within aerospace NDT plays a vital role in the design, manufacture and maintenance of aircraft. The simplest and most accurate way of testing materials and components is often to test them to destruction. Destructive testing is used in aerospace to determine the physical properties of materials, components and assemblies. It can reveal useful information about characteristics of materials including ductility, tensile streng
...Read More.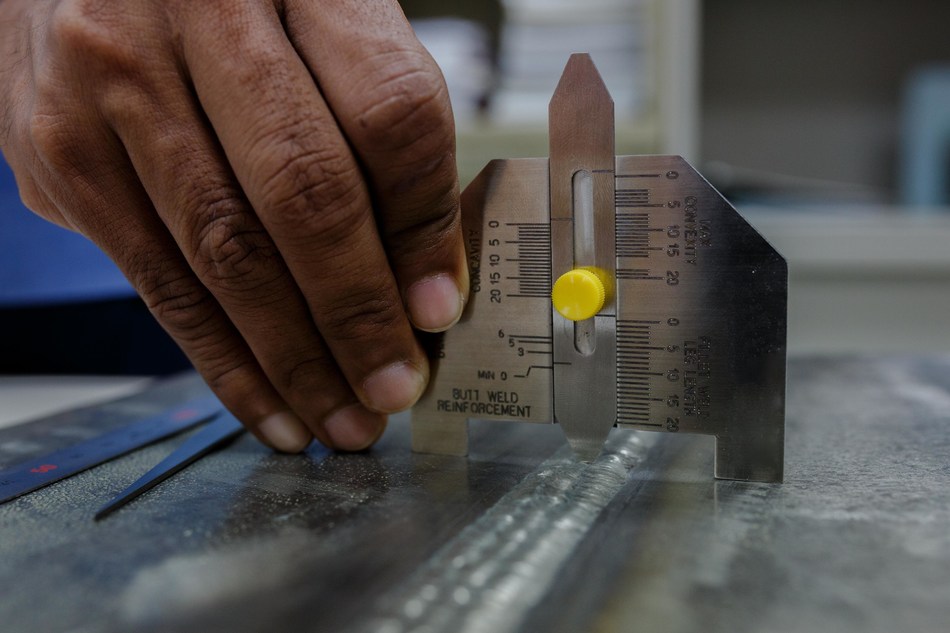 AINDT Schedules CWI Exam Prep Course in Houston Texas
Posted:

2018-11-6
Starting in 2019 the American Institute of Nondestructive Testing will provide CWI exam prep courses in Houston, Texas. The booming economy and dramatic increase in construction across the country has spurred a renewed effort to rectify the shortage of skilled labor. Paramount in that effort is to increase the number of qualified welders, and where there is welding there needs to be welding inspectors. The various industries are working diligently to increase the number of skilled welders and with that
...Read More.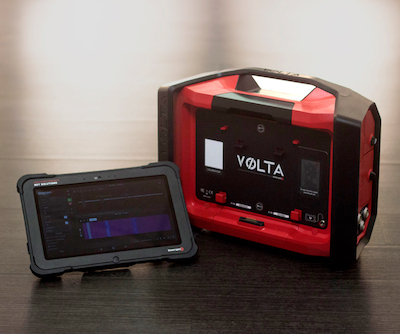 VOLTA: Industry-First MRUT & LRUT Instrument
Posted:

2018-11-1
VOLTA by Innerspec: High-Performance NDT Solutions. Innerspec introduced the first portable EMAT instrument for guided waves in 2012, and we are proud to announce another industry-first with VOLTA. VOLTA is a 2-channel multi-purpose portable EMAT instrument with a frequency range from 20 kHz to 8 MHz capable of running both Medium Range UT (MRUT) and Long Range UT (LRUT) applications, as well as other standard and custom EMAT applications from Innerspec (e.g. weld inspection, railhead inspection).
...Read More.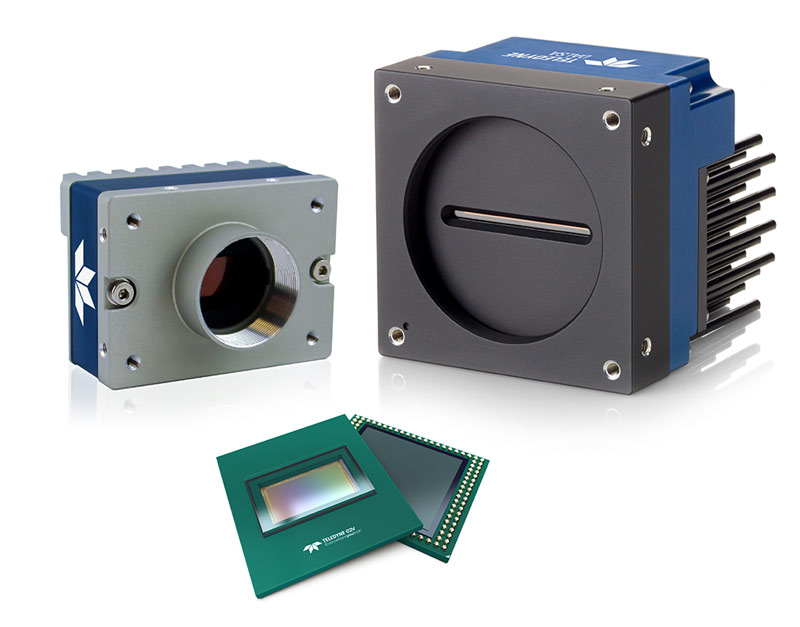 Teledyne Imaging To Showcase Innovations At Vision 2018
Posted:

2018-10-31
Teledyne DALSA and Teledyne e2v, both Teledyne Technologies [NYSE: TDY] companies and global leaders in machine vision, combine as Teledyne Imaging to showcase their newest and most advanced vision solutions in a combined display including presentations and live demonstrations at the VISION show, November 6-8 in Hall 1, Stand F62 in Messe Stuttgart, Germany. Subject matter experts will be on hand to provide insight on planned product development and advanced, enabling technology for future imaging challe
...Read More.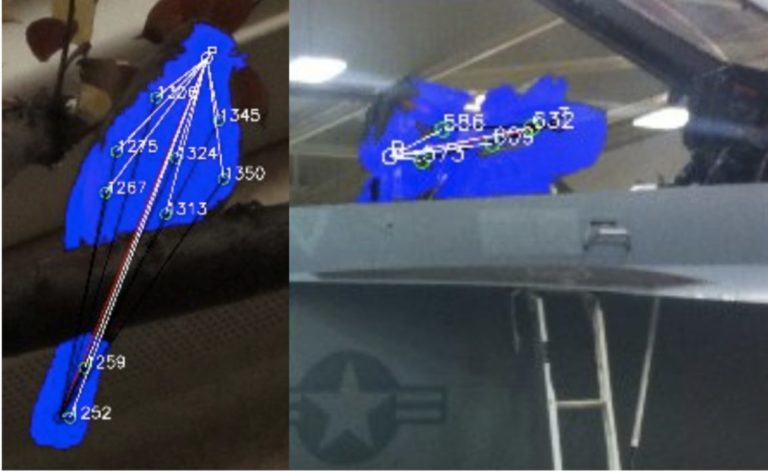 OpenVDNA Project Will Accelerate AI Adoption for Inspection and More
Posted:

2018-10-31
Fans of open source Machine Learning got a boost today with the launch of an Exascale Visual AI initiative to sequence Visual DNA from images using Volume Learning to enable new applications. The OpenVDNA project provides public resources for visual AI solutions, including a visual DNA catalog, visual AI search engine, and a visual AI toolkit. Visual DNA are taken from thousands of small pieces of images composing the fabric of the image. Each visual DNA puzzle piece is analyzed and compared us
...Read More.
Vanderbilt Researchers Inspect 3D Printed Parts with Gold Nanoparticles
Posted:

2018-10-31
The ability to accurately assess the structural integrity of 3D printed parts is a critical step in advancing additive manufacturing (AM). Oak Ridge National Laboratory has identified fault detection and overall part quality as one of the fundamental challenges that is currently limiting the use and applications of polymer-based additive manufacturing. As a result, quality assurance and inspection methodologies for additive manufacturing are being pursued relentlessly in both academia and industry.
Premium Inspection & Testing Welcomes New Leaders
Posted:

2018-10-31
Premium Inspection & Testing Group is pleased to announce the appointment of Mr. Bradford Edwards and Mr. Ethan Nelson to key leadership roles in the companyís Pipeline Integrity Services team. Mr. Bradford Edwards has recently joined Premium Group as Service Line Manager, Pipeline Integrity. Mr. Edwards is a 20+ year operations and business process inline inspection (ILI) veteran who leverages client and provider expertise in ILI inspection and the pipeline industry to bring quality nondestructive testi
...Read More.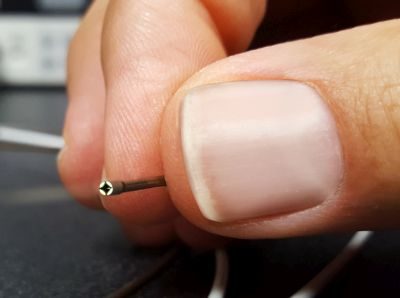 Toshiba Imaging Releases 1.6mm Chip-on-Tip Video Borescope
Posted:

2018-10-31
Toshiba America Information Systemsí (TAIS) Imaging Systems Division introduces a small, digital video borescope with illumination, the SV-1000. The small, water- resistant chip-on-tip inspection camera measures only 1.6 mm diam. and features an integrated LED light for illumination within the 1.9-meter flexible shaft. The new 1 mm x 1 mm CMOS sensor provides 400 x 400 pixel resolution with a 120-degree field-of-view (FOV) lens. The SV-1000 is a two piece system comprising the flexible shaft inspection came
...Read More.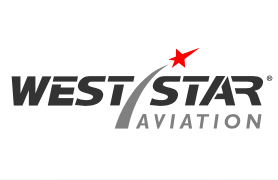 West Star Aviation Receives Cessna Approval as an Authorized Independent NDI Facility
Posted:

2018-10-31
West Star Aviationís Chattanooga facility has received Cessna approval as an authorized independent Nondestructive Inspection (NDI) facility. This approval allows West Star to perform Nondestructive Testing and Inspections (NDT) requirements on Cessna models, as well as access to documentation and the required standards/kits needed to perform this work. This approval is in addition to a wide-variety of approvals and capabilities West Star currently has to service Cessna aircraft, which extend beyond bein
...Read More.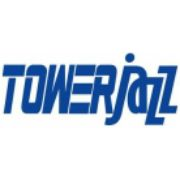 TowerJazz Adds 65nm Capability for Image Sensor Processing
Posted:

2018-10-31
TowerJazz, the global specialty foundry leader, today announced the Company is increasing its technology portfolio that is compliant with ITAR (International Traffic in Arms Regulations) by adding 65nm technology access for next-generation ROICs (Readout Integrated Circuits), enabling essential military and space applications critical to national defense. ROICs are used for reading infrared and ultraviolet detectors in military surveillance and other applications ranging from x-ray astronomy to security and
...Read More.
Next 10 >>>
Displaying 31 through 40 of 200

More Newss: 1 | 2 | 3 | 4 | 5 | 6 | 7 | 8 | 9 | 10 | 11 | 12 | 13 | 14 | 15 | 16 | 17 | 18 | 19 | 20