NDT News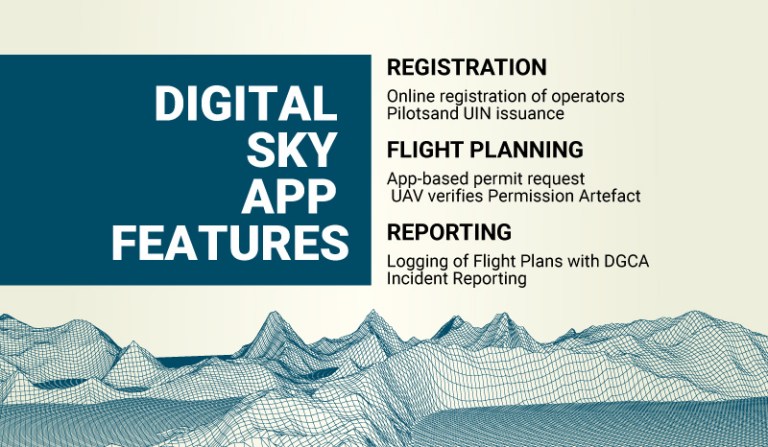 India Delays Rules for Industrial Drones
Posted:

2018-4-11
India's ambitious plans for a drones policy built on a so-called digital sky framework has hit a roadblock over clearances from the ministry of home affairs and various defence establishments. This will further delay regulations that are already behind schedule and may even end up amending some of the proposed rules. "The CAR is not finalised yet. We are currently awaiting comments from the Ministry of Home Affairs, only after which we will be able to finalise and release the CAR," a senior offic
...Read More.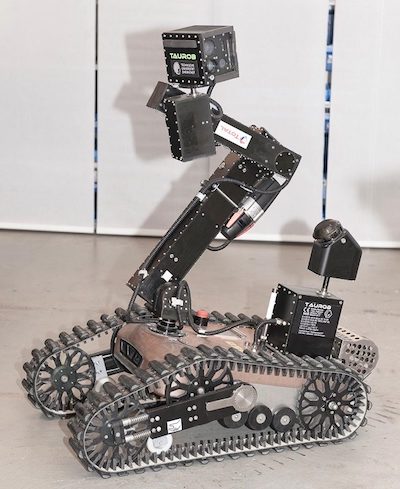 Total to Test Inspection Robot on North Sea Platform
Posted:

2018-4-11
The Total Alwyn drilling platform in the North Sea will be the first testing site for a autonomous ground robot inspection device. The 18-month project to develop the robot for it's first trial at Alwyn and onshore at Total's Shetland Gas Plant, which receives production from the Laggan-Tormore fields, will be carried out by the Oil & Gas Technology Centre, Total E&P, Austria's Taurob and Germany's Technische Universitaet Darmstadt (TU Darmstadt). The TU Darmstadt and Taurob collaboration won Total
...Read More.
Air Force NDT Goes Digital
Posted:

2018-4-11
The Air Force Life Cycle Management Center expects to save the Air Force money while protecting the environment and streamlining operations as they roll out their new nondestructive inspection process to inspect aircraft across the service. Computed radiography uses an imaging plate instead of film to produce X-ray images of airframes and their components digitally and will eventually eliminate the existing chemical process used by some 1,200 Total Force NDI technicians across the Air Force. While reduc
...Read More.
UC San Diego Develops Flexible Ultrasound Patch
Posted:

2018-4-11
Researchers have developed a stretchable, flexible patch that could make it easier to perform ultrasound imaging on odd-shaped structures, such as engine parts, turbines, reactor pipe elbows and railroad tracks—objects that are difficult to examine using conventional ultrasound equipment. The ultrasound patch is a versatile and more convenient tool to inspect machine and building parts for defects and damage deep below the surface. A team of researchers led by engineers at the University of California Sa
...Read More.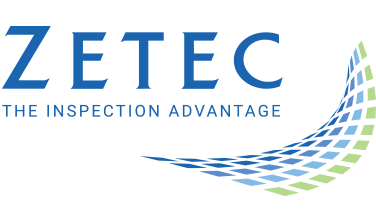 Zetec Moves to Expanded Headquarters
Posted:

2018-4-11
Zetec Inc, a global leader in non-destructive testing (NDT) solutions, has moved to expanded headquarters in France. The move enables Zetec to better handle the regional growth that the company has been experiencing and more effectively serve customers and its distributor network in Europe, the Middle East, Africa and India (EMEAI). The office, located 12 km south of Paris, consolidates Zetec executives and staff in the region, including sales, administration and technical support, and provides space for
...Read More.
Monitran to Display 32 Channel Condition Monitoring System
Posted:

2018-4-11
A 32 channel condition monitoring system will be featuring on Monitran's stand at the Maintenance 2018 exhibition in Antwerp this March. Known as the MTN/5032, it can monitor velocity, envelope g and temperature on all channels. The microcontroller-based system has an easy-to-navigate touch screen that enables users to set thresholds and delays for up to 96 alarms individually or across all channels, as well as data sampling periods, ranges and accuracy levels. AC output data for each channel is acces
...Read More.
Element Awarded Gold Boeing Performance Excellence Award
Posted:

2018-4-11
Element has announced that its Huntington Beach laboratory has been awarded the 2017 Gold Boeing Performance Excellence Award (BPEA) – an annual accolade which recognizes superior supplier performance. Element Huntington Beach achieved this superior supplier status by maintaining a Gold composite performance rating for each month of the 12-month performance period, from October 1, 2016 to September 30, 2017, highlighting its commitment to excellence in aerospace testing and customer service. The labor
...Read More.
BINDT Holds Workshop for Marine NDT
Posted:

2018-4-9
This year saw the fourth NDT requirements workshop run by the British Institute of Non-Destructive Testing (BINDT). The Workshop on NDT Requirements for Marine Composites took place on 27 February 2018 at St Mary's Stadium, Southampton, UK. Whilst a significant amount of non-destructive testing (NDT) is already performed on marine composites, the sector needs further support in a number of areas, including the development of NDT acceptance criteria at the design stage for manufacturing and in-service de
...Read More.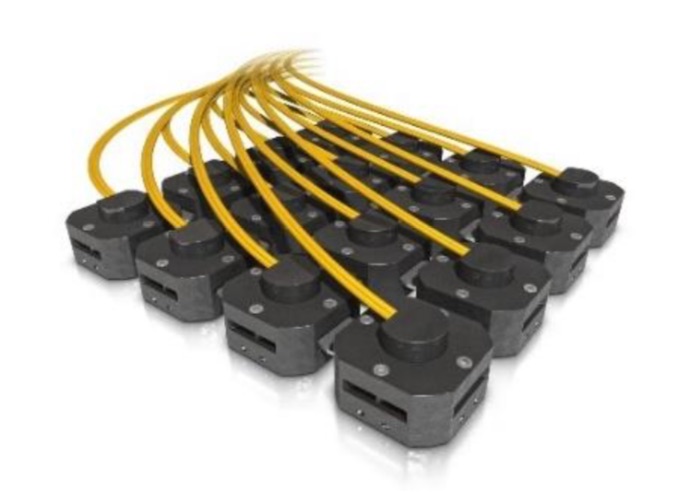 Explore Network Distributed Ultrasound with Sensor Networks Inc.
Posted:

2018-4-3
Abstract: High-frequency analog RF ultrasonic signals, typically in the 1 – 10 Mhz range, are transmitted over coaxial cables. In order to maintain signal amplitude, quality and fidelity, the cables should be as short as possible – generally less than 150' (45.7 m). For applications where very long distances are required, it becomes necessary to place the UT instrumentation close to the transducer and digitize the data before sending it the required longer distances. This paper discloses and compares thr
...Read More.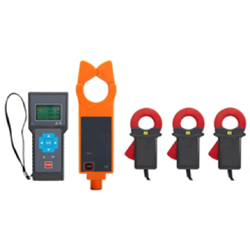 GAOTek Introduces Its Three-Channel Wireless HV CT Ratio Tester
Posted:

2018-4-3
GAOTek Inc., a leading provider of fiber optic and telecommunication testers, electronic measurement instruments and other advanced engineering products, introduces its Three-Channel Wireless HV CT Ratio Tester, a core technological product which is specific for the on-line measurement and is useful in the detection for primary and secondary current, transformation ratio, error, phase (group) angle difference, polarity, phase sequence, and leaker in the high & low voltage current transformer and the voltage
...Read More.
Next 10 >>>
Displaying 41 through 50 of 200

More Newss: 1 | 2 | 3 | 4 | 5 | 6 | 7 | 8 | 9 | 10 | 11 | 12 | 13 | 14 | 15 | 16 | 17 | 18 | 19 | 20