NDT News

Flyability Releases the Elios 3 Indoor LiDAR Drone for Industry 4.0
Posted:

2022-8-5
Lausanne, SWITZERLAND and SINGAPORE and SHANGHAI, May 20, 2022 /PRNewswire/ -- Flyability unveils the Elios 3, the world's first collision-tolerant drone equipped with a LiDAR sensor for indoor 3D mapping. The drone is powered by a new SLAM engine called FlyAware™ that lets it create 3D models as it flies and accompanied by a new version of Flyability's software for inspectors, Inspector 4.0. Elios 3, the first mapping and inspection indoor drone that turns asset data into digital insights. Elios 3, the
...Read More.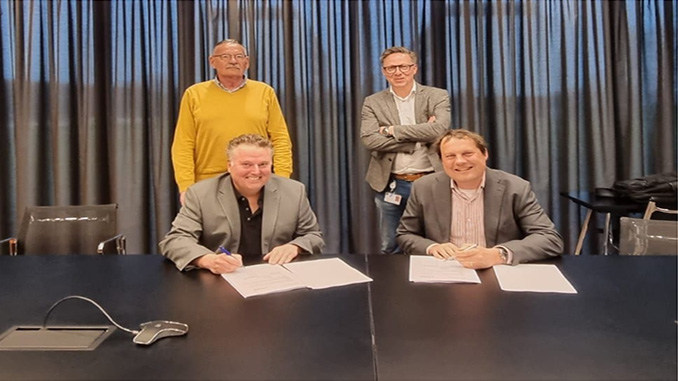 Terra Inspectioneering and Sitech Services Announce Strategic Alliance
Posted:

2022-8-5
Terra Inspectioneering B.V. and Sitech Services B.V. entered into a Service Level Agreement (SLA) for the next three years. The main goal of this SLA is the deployment of innovative inspection technologies based on the latest robotic/drones technology at the Chemelot site. Chemelot stands for a multi-user chemical/industrial site of over 800 hectares in Limburg, Netherlands. The representative of Sitech Services, Wilbert Derks mentioned: "Innovative inspections using robots and dro
...Read More.
QC Labs Achieves American Bureau of Shipping's Service Supplier Recognition
Posted:

2022-8-5
QC Laboratories, Inc., a leading non-destructive testing and inspection lab supporting the Additive Manufacturing, Aerospace, Defense, & Space Industries, announced today it has successfully completed the certification process to become a Recognized Service Supplier under the rigorous American Bureau of Shipping(ABS) process. Categorized under the Nondestructive Inspection (NDT, NDE, NDI) category, QC labs has demonstrated a commitment to safety and quality and conformity to recognized industry standards an
...Read More.
Achieving End-to-end Automation With Autonomous Machine Vision
Posted:

2022-8-5
Inspekto, the pioneer of Autonomous Machine Vision, has created off-the-shelf, flexible machine vision systems that can now be integrated into automated production lines, either specifically engineered or in standardised automation cells, to achieve end-to-end automation. Here Yonatan Hyatt, the company's CTO, explains the benefits of this innovative automation setup. An increasingly competitive landscape and evolving consumers' demands have changed manufacturing, which has become more focused on a
...Read More.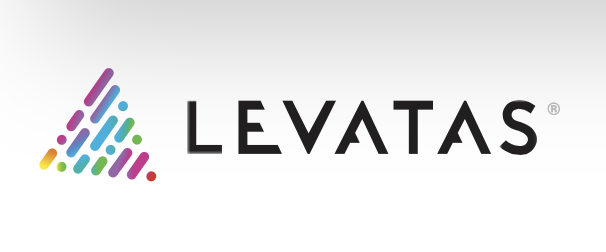 Levatas Raises $5.5 Million to Expand Development of Cognitive Intelligence for Robots
Posted:

2022-8-5
Levatas, developers of AI software that enables robots, drones, remote sensors, and fixed cameras to execute operational tasks at industrial sites, announced that it has raised $5.5 million in a seed round led by Castellan Group. Levatas was founded by CEO Chris Nielsen, along with partners Ryan Gay and Daniel Bruce, who serve as Chief Financial Officer and Chief Product Officer, respectively. The funding will be used to grow the machine learning engineering team, help the company extend into additional
...Read More.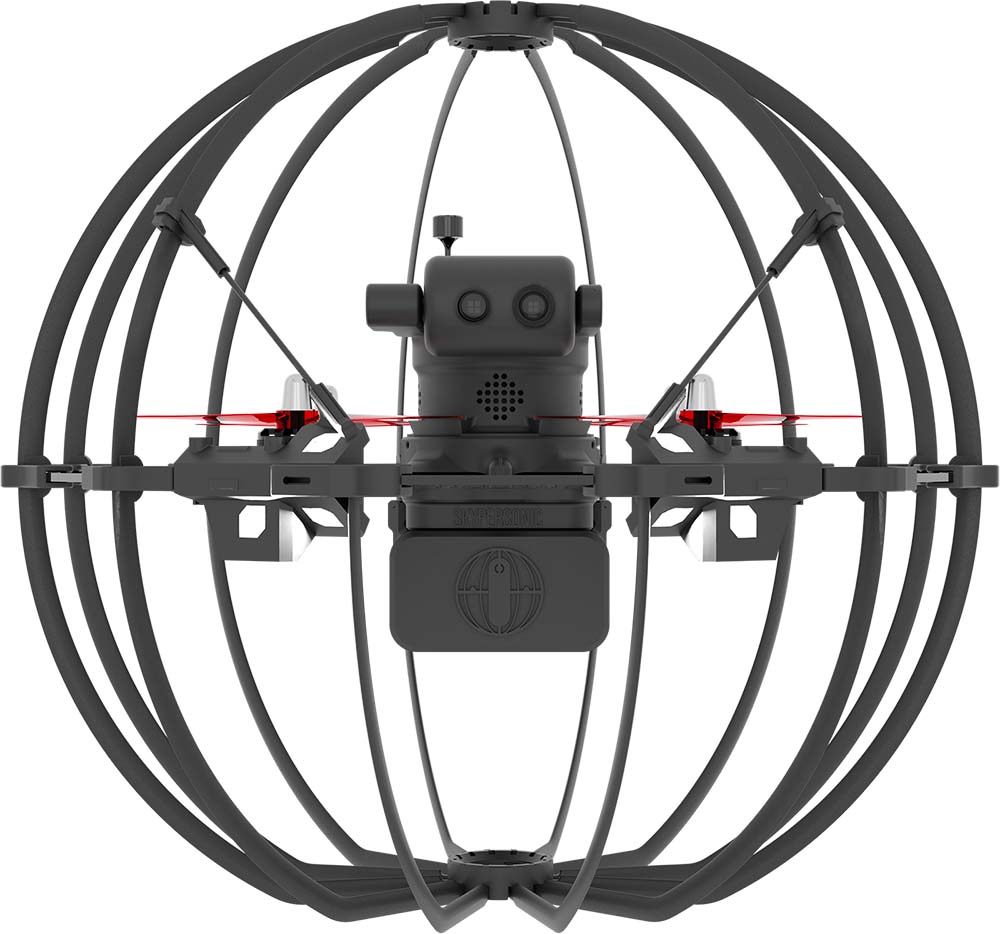 Skypersonic Highlights Two-year Facility Inspection Program with General Motors
Posted:

2022-8-5
Skypersonic, a subsidiary of Red Cat Holdings, Inc. (Nasdaq: RCAT) ("Red Cat'' or the "Company"), a hardware-enabled software provider to the drone industry, highlights a two-year program whereby General Motors used the Skycopter™, a drone specifically designed and equipped to perform inspections safely in challenging environments, to perform crane rail inspections in all 19 of its North American stamping (metalworking) facilities. "Using the Skycopter, we are able to capture information that is releva
...Read More.
DÜRR HD-CR 35 Increases Efficiency for ENOD Argentina
Posted:

2022-8-1
ENOD S.R.L is an NDT service company based in Buenos Aires, serving the energy sector in Argentina since August 1980. ENOD is one of the largest service providers in Argentina, offering a wide range of inspection methods to fit their customers' needs. They have largely invested in the latest technologies to be one of the pioneers in their local market. A few years ago, they stepped into digital radiography to replace traditional film radiography and offer state-of-the-art technologies to anticipate the c
...Read More.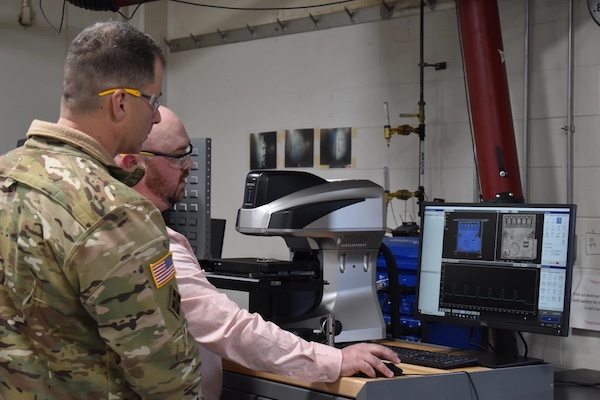 Army Upgrades Quality Assurance Inspection Equipment
Posted:

2022-8-1
The Army's rollout of an overarching 15-year, $16 billion modernization plan for its organic industrial base includes many flagship investments into state of the art military construction projects similar to Crane Army Ammunition Activity's recently completed receiving and plating facilities. But modernization at Crane Army, one of the 23 depots, arsenals and ammunition plants within Joint Munitions Command, is also taking place with vital continuous and incremental changes that will deeply impact its abili
...Read More.
API Launches DYNAMIC 9D LADAR at Control 2022
Posted:

2022-8-1
API launches the DYNAMIC 9D LADAR, an innovative LAser Detection And Ranging system that captures both dimensional and surface geometry data. It incorporates a breakthrough technology that is set to revolutionize automated production measurements. The patent-pending Dynamic 9D LADAR offers the fastest, most accurate interferometry-based LADAR system incorporating Optical Frequency Chirping Interferometry (OFCI) technology. 9D LADAR's accurate data collection of production measurements represents the next
...Read More.
Sound Scanner Makes Machinery Noise Visible
Posted:

2022-7-31
The Seven Bel patented innovation of a moving sensor Sound Scanners is able to simulate up to 480 microphone positions on a circular area while using only five built-in microphones. Comparable acoustic cameras are normally equipped with about 100 microphones. This advantage has significant impact on the measurement quality. The unique mobility and handling and high-quality measurement results make the Seven Bel Sound Scanner P132 a high-performance measurement device that can be used and transported easily.
...Read More.
Next 10 >>>
Displaying 41 through 50 of 200

More Newss: 1 | 2 | 3 | 4 | 5 | 6 | 7 | 8 | 9 | 10 | 11 | 12 | 13 | 14 | 15 | 16 | 17 | 18 | 19 | 20