NDT News

Special Ops Ranger to Give NDTMA Las Vegas Keynote
Posted:

2018-1-16
The keynote address for the 2018 NDTMA annual conference in Las Vegas will be give by Keni Thomas, a former elite special ops Ranger in the US Army. Join NDTMA Las Vegas February 13-16 at the Golden Nugget. In the summer of 1993 Staff Sergeant Keni Thomas was deployed to Mogadishu Somalia with the 3rd Ranger Battalion as part of an elite special operations package called Task Force Ranger. Their mission was to find and capture a criminal warlord named Mohammed Farrah Aidid. On the 3rd of October, Keni a
...Read More.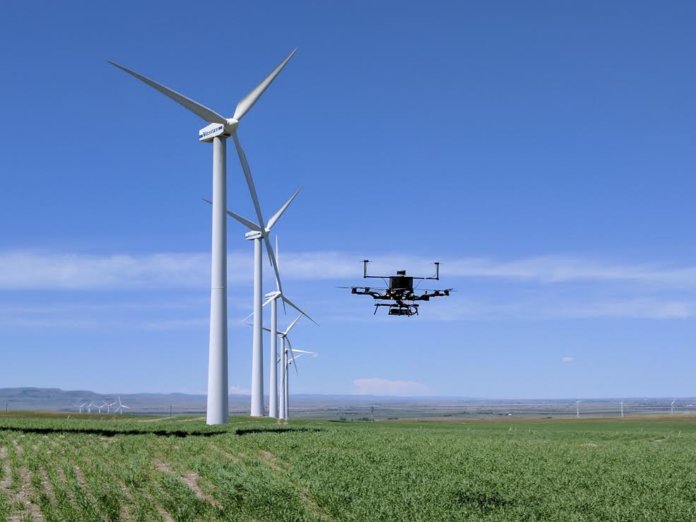 SkySpecs Lands $8M for Automated Drone Inspection
Posted:

2018-1-16
SkySpecs, the leading automated infrastructure inspection company, announces an $8 million Series B financing led by Statkraft Ventures together with UL Ventures and Capital Midwest with follow-on investments from Venture Investors, Huron River Ventures and additional existing investors. Founders and Forbes 30 Under 30 honorees Danny Ellis and Tom Brady along with the SkySpecs team will use the investment to scale the company's international operations and develop world-class inspection software to enable
...Read More.
Amobile Displays Smartphone Integrated Thermal Imager with PTT Communications
Posted:

2018-1-16
AMobile Intelligent Corp., a joint venture by Arbor, MediaTek, and Konka group, is an expert in industrial mobile computers and solutions, will exhibit the world's first 3-in-one mobile inspection assistant G60 at Intersec 2018 in Dubai (Hall 3, A33) from Jan. 21st to 23rd. Integrating with a thermal imager, push-to-talk radio, and smartphone, G60 is designed for field inspections of fire and rescue, security and surveillance, transportation, and the electric grid. According to Mordor Intelligence's repo
...Read More.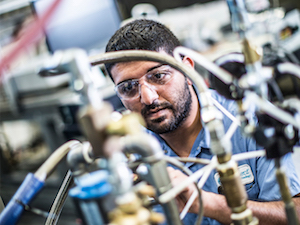 Exova Laboratories in US and Mexico Rebrand as Element
Posted:

2018-1-16
Element Materials Technology (Element) has completed the rebrand of four aerospace laboratories in the USA and Mexico following its recent acquisition of Exova Group Limited (Exova). Laboratories in Portland, Oregon; Glendale Heights, Illinois; Gary, Indiana; and Monterrey, Mexico are now operating under the Element brand, with the Glendale Heights location now identified as 'Element Chicago'. These are the first laboratories to be rebranded in a comprehensive program of integration the Group is undertak
...Read More.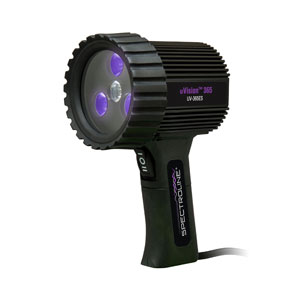 Spectroline Releases uVision LED UV-A Lamps
Posted:

2018-1-16
Spectronics Corporation, the originator of ultraviolet fluorescent technology, is releasing the uVision™ UV-365HC and mobile UV-365MHC, a new group of high-intensity ASTM E3022-2015 Compliant LED UV-A lamps for non-destructive testing, aerospace, and other fluorescent inspection applications. The high-intensity feature provides superior fluorescent response while remaining within ASTM E3022-15 compliance. Fluorescent indications are apparent and easily spotted. NDT inspectors can be confident discontinu
...Read More.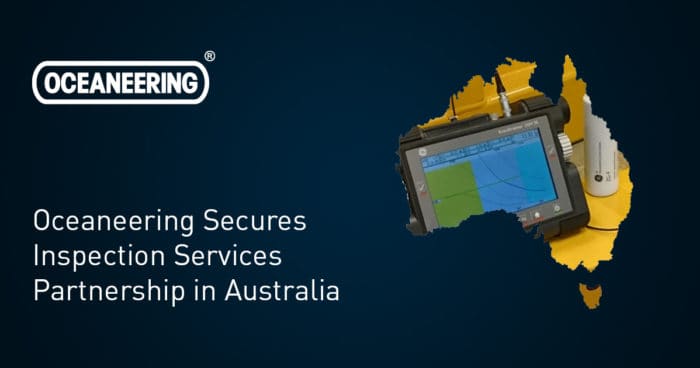 Oceaneering Secures Inspection Services Partnership in Australia
Posted:

2018-1-16
Oceaneering International, Inc. ("Oceaneering") is pleased to announce that is subsidiary, Oceaneering Australia Pty Ltd, has formed a partnership with Australian owned and operated NDT Tech Ops to provide asset integrity services, including integrated inspection, non-destructive testing, and evaluation services, in the country. The combination of Oceaneering's technology and training resources with NDT Tech Ops' established presence is aimed at creating job opportunities in local communities through tra
...Read More.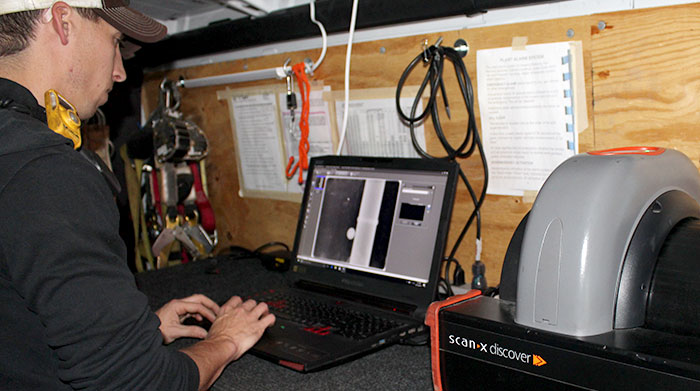 Integrity Testlabs Speeds Up Inspection Process Using Computed Radiography
Posted:

2018-1-15
Integrity Testlabs LLC provides NDT services using a wide variety of non-destructive inspection methods and disciplines. As their company commitment statement says, "This company is driven by hard work with commitment to quality while performing the task safely. This company recognizes the fact that customers demand integrity services with emphasis on reliability." Brian Duke, Regional Manager, adds: "We at Integrity Testlabs, LLC take great pride in our work to ensure a quality product and result every tim
...Read More.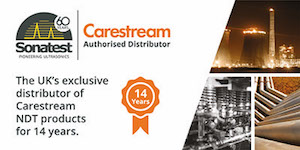 Sonatest and Carestream Mark 14 Year Anniversary in 2018
Posted:

2018-1-10
Sonatest are proud to celebrate 14 years as the UK's exclusive distributor for Carestream Industrial film and chemicals. The natural fit between Carestream industrial products and Sonatest NDT expertise is an obvious one, our ability to supply the industrial film and chemical needs of the UK and Ireland NDT industry is underpinned by our reputation for technical knowledge and service excellence. We understand the specific needs our customers and are uniquely qualified to provide them with quality Carestr
...Read More.

Valmec to Acquire APTS in Australia
Posted:

2018-1-8
Valmec, a leading provider of services to the oil and gas industry in Australia, entered into a contract to purchase the business and assets of APTS Pty Ltd., a specialist pipeline testing company. APTS provides non-destructive testing (NDT), calibration, pre-commissioning, shutdown and maintenance services to the oil and gas, power and water industries. "We are excited about the synergies and the new business growth opportunities that APTS will ultimately deliver to Valmec," said Valmec Managing Dir
...Read More.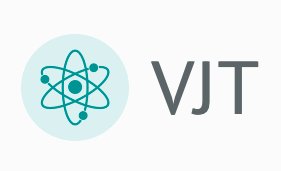 VJ Electronix Turns Fifteen in 2018
Posted:

2018-1-8
VJ Electronix, Inc. is pleased to announce that the company will celebrate its 15th anniversary in 2018. VJ Electronix was formed 15 years ago by wrapping the VJ Electronix division of parent VJ Technologies with then newly acquired NIS (Nicolet Imaging Systems) and SRT Rework. "We, as an industry, faced turbulent times in the late 90s and early 2000s," explains VJ Electronix President, Don Naugler. "The stability we have enjoyed for the last 15 years as part of the VJ Group has allowed us to grow and d
...Read More.
Next 10 >>>
Displaying 41 through 50 of 200

More Newss: 1 | 2 | 3 | 4 | 5 | 6 | 7 | 8 | 9 | 10 | 11 | 12 | 13 | 14 | 15 | 16 | 17 | 18 | 19 | 20