NDT News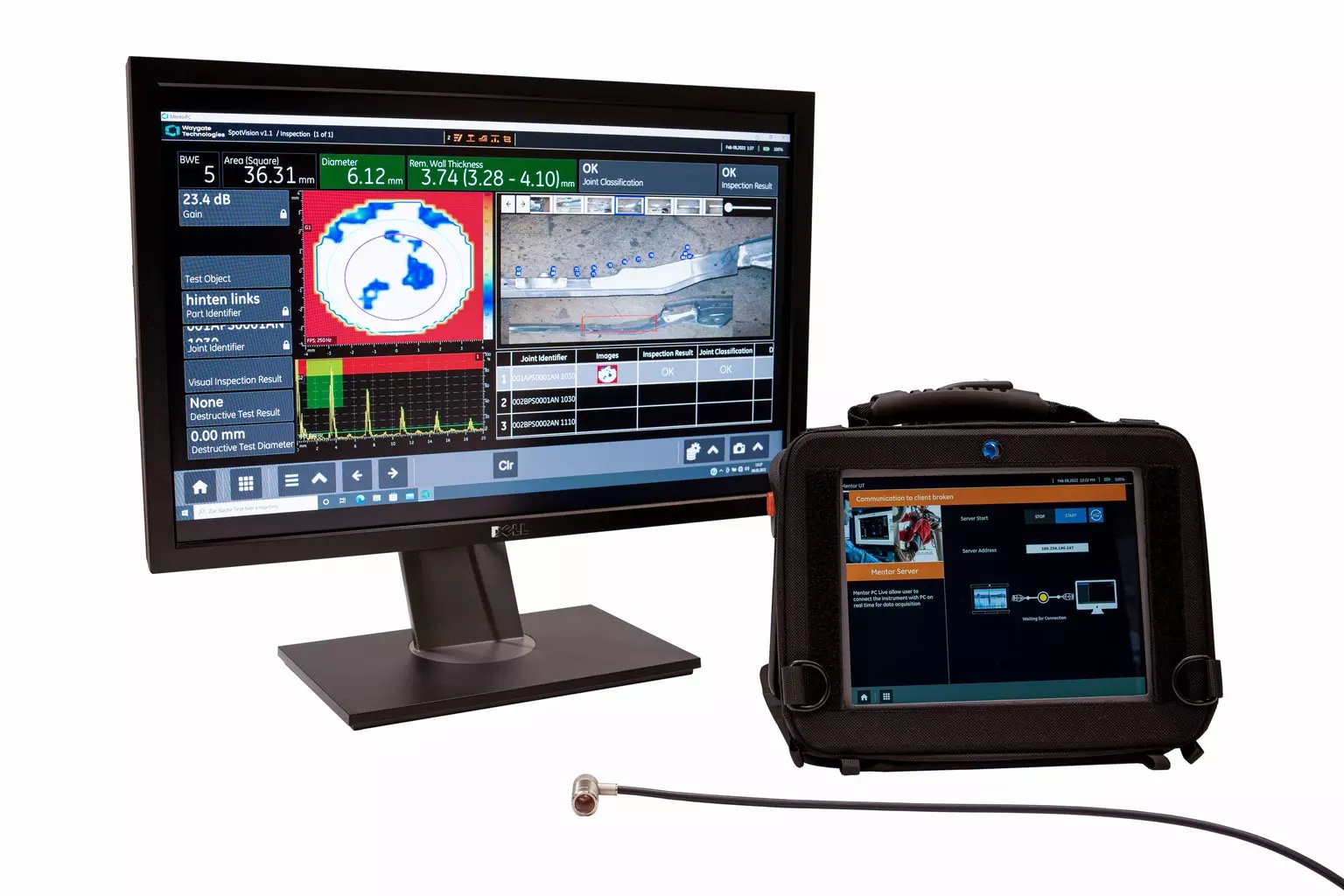 Waygate Technologies Launches Krautkrämer SpotVision
Posted:

2023-4-26
Waygate Technologies, a Baker Hughes business and world leader in nondestructive testing (NDT) solutions for industrial inspection, introduces Krautkrämer SpotVision, a new phased array ultrasonic solution for spot weld inspection. Krautkrämer SpotVision was developed specifically for the requirements of spot weld inspection in the automotive industry: By using the inspection device, e.g. on chassis parts during the manufacturing process, car companies can reduce downtime while ensuring that their produc
...Read More.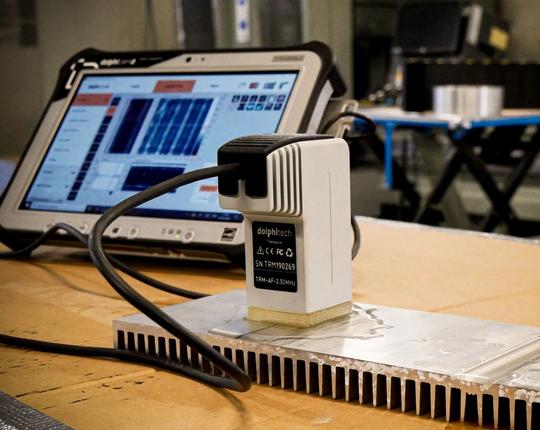 New ASTM Standard Practice for Matrix Array UT (MAUT)
Posted:

2023-4-26
In response to growing demand for Matrix Array UT (MAUT) standards, ASTM International have recently published E3370-22, "Standard Practice for Matrix Array Ultrasonic Testing of Composites, Sandwich Core Constructions, and Metals used in Aerospace Applications". The Standard has its origins in ASTM E2580-17 "Standard Practice for Ultrasonic Testing of Flat Panel Composites and Sandwich Core Materials used in Aerospace Applications", which is intended for use with single element transducers. The new E3370-2
...Read More.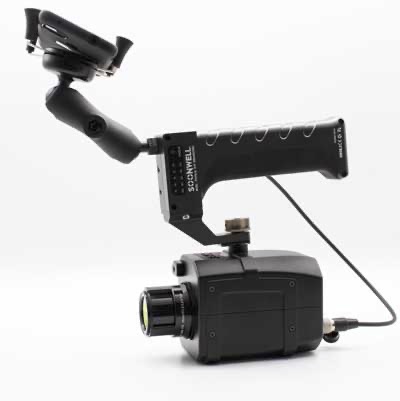 MFE Inspection Solutions Announces New 640x512 Handheld OGI Camera
Posted:

2023-4-26
MFE Inspection Solutions is pleased to announce the release of the new MFE Handheld Optical Gas Imaging Camera that will allow operators to visualize harmful gas leaks in real-time and take immediate action. The handheld device features a 640 x 512 HOT mid-wave infrared camera core and sources its power from its 70wh rechargeable battery handle. The camera's handheld functionality allows operators to hone in on targeted areas while also taking advantage of the 640 sensor to survey the whole scene and ca
...Read More.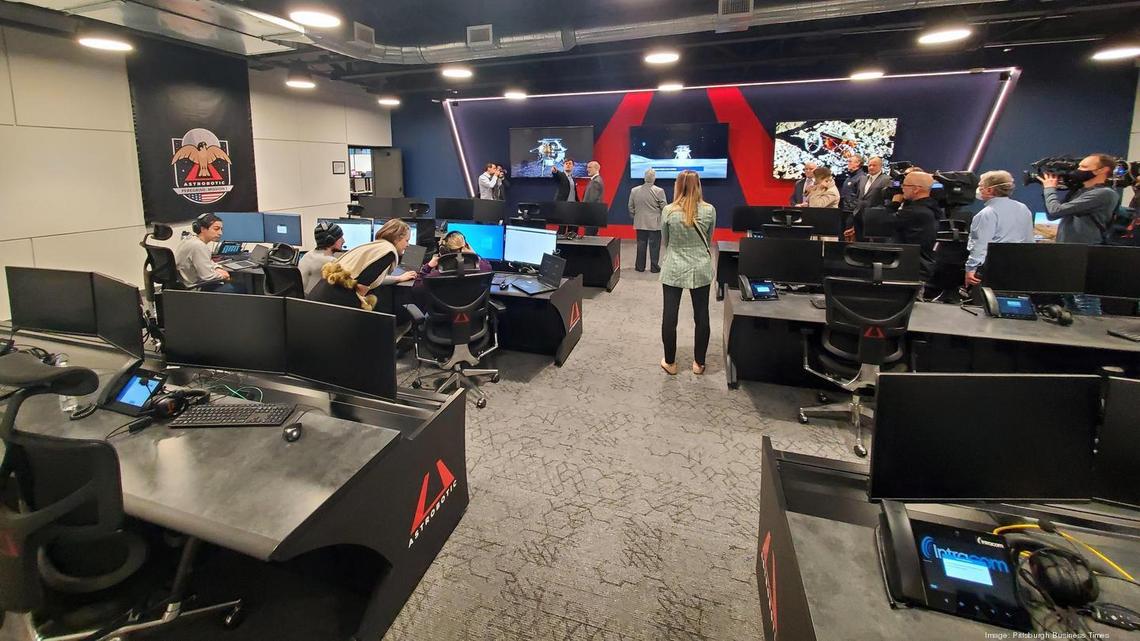 Pittsburgh Leads Autonomous Technology in Space
Posted:

2023-4-26
Several regions around the country have historically been connected with space exploration, manufacturing products, aircraft and systems, and providing services to NASA, the Defense Department and others as space travel evolves and conquers new frontiers. In recent years, Pittsburgh has become a force in this field, as entrepreneurial companies with their roots in the development of robotics, artificial intelligence and autonomous technologies lead it into the aerospace and defense industries. Carnegie M
...Read More.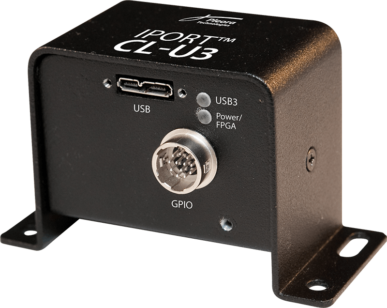 Pleora Technologies Expands AI Manufacturing Solutions
Posted:

2023-4-26
Performance advances for manual and automated inspection solutions help manufacturers reduce errors that result in poor product quality, damage brand, and increase costs Ottawa, Canada – Pleora Technologies had introduced new production-ready and customizable performance advances for its AI solutions to help manufacturers improve frontline processes and collect inspection data for analytics. The company is demonstrating its AI solutions at the upcoming Future of Automation Technology Forum, Vision Stuttg
...Read More.
Double Hoist Overhead Cranes: Heavy-Duty Lifting Made Easy
Posted:

2023-4-23
When it comes to lifting heavy loads in industrial settings, overhead cranes are an indispensable tool. And when the lifting capacity required is particularly high, a double hoist overhead crane can be the perfect solution. In this article, we'll take a closer look at what double hoist overhead cranes are, their advantages, how to choose the right crane, and the applications of this heavy-duty lifting equipment. What are Double Hoist Overhead Cranes? Double hoist overhead cranes are a type of overhead
...Read More.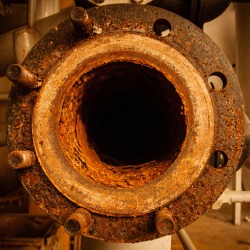 Revolutionizing Flange Inspection: The Power of Phased Array Ultrasonic Testing for Detecting Crevice Corrosion
Posted:

2023-4-18
Flanged joints play a crucial role in connecting pipes, valves, fittings, and pressure vessels in various industries. However, the design of these joints makes them vulnerable to corrosion, with crevice corrosion being the most common and aggressive type. Crevice corrosion occurs when corrosive substances become trapped within the sealing gasket, leading to serious risks and hazards. This problem is more pronounced in extremely corrosive environments, making regular inspection and maintenance essential to c
...Read More.
Interview Series: Brett Hovland on Why Shell Chooses Eddyfi Robotics
Posted:

2023-4-12
Currently the Principal Design Engineer for Alternative Fuels Global Network, Brett Hovland has spent over 27 years of his career with Shell Oil Company. As the team lead for development and global implementation of retail fuel system design including liquefied petroleum gas (LPG), compressed natural gas (CNG), and liquefied natural gas (LNG) systems, Brett is also an active participant of numerous industry work groups. With risk management responsibilities and technical authority for Shell Retail Business,
...Read More.
Plane Wave Imaging: The Benefits of Total Focusing Method at High Speed
Posted:

2023-4-4
Plane Wave Imaging (PWI) is an advanced firing mode used by Phased Array Ultrasonic Testing (PAUT)instruments that achieve the high-resolution of Total Focusing Method (TFM) imaging at ultra-fast scanning speeds. In many cases, Signal-to-Noise Ratio (SNR) can also be improved through PWI implementation, optimizing data quality for challenging inspections at the same time as efficiency. What is Plane Wave Imaging? A good place to start when talking about advanced imaging is with Full Matrix Ca
...Read More.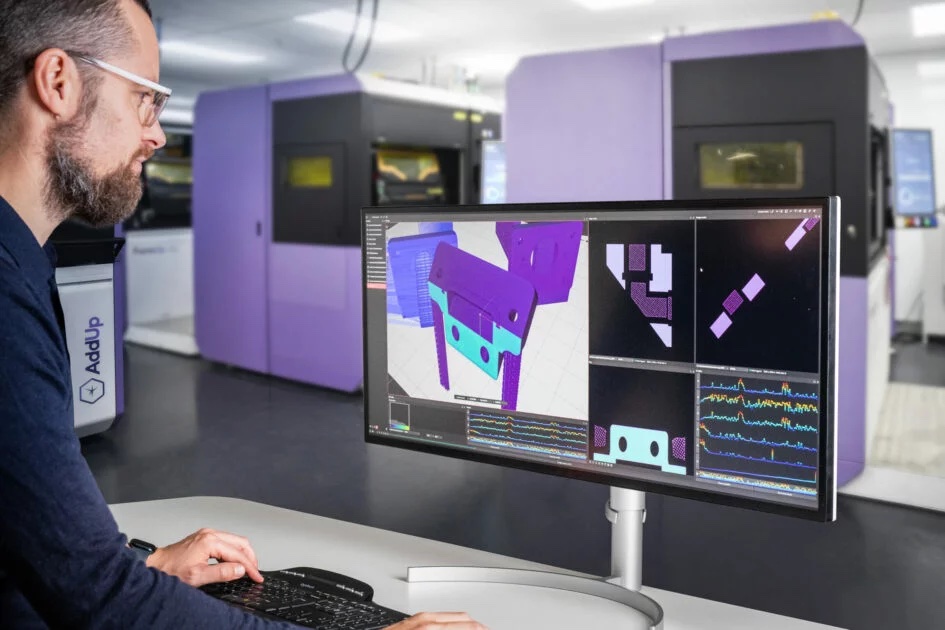 AddUp And Interspectral Join Forces To Reduce Quality Inspection Costs
Posted:

2023-4-1
AddUp, a global metal additive manufacturing OEM offering multi-technology production systems, well known for its FormUp® and BeAM 3D printers, has entered a development and license agreement with the Swedish 3D visualization and data fusion software company Interspectral. AddUp's FormUp® 350 includes one of the most advanced monitoring suites available on the market, based on three solutions working in synergy. After the successful launch of AddUp Dashboards last February and the introduction of a close
...Read More.
Next 10 >>>
Displaying 41 through 50 of 200

More Newss: 1 | 2 | 3 | 4 | 5 | 6 | 7 | 8 | 9 | 10 | 11 | 12 | 13 | 14 | 15 | 16 | 17 | 18 | 19 | 20