NDT News

New "4-in-1" Multi-DUT Automated Calibration System Supports up to Four Accelerometers in a Single Protocol
Posted:

2019-12-2
Cleveland, Ohio, USA – MB Dynamics, Inc. (www.mbdynamics.com), field-proven industry experts in the design, manufacture and supply of vibration test systems and equipment, including buzz, squeak and rattle (BSR), steering, and suspension component test systems; modal exciters and amplifiers; automated calibration systems; dynamic controllers; transducer calibration systems; and test engineering services, today announced the global market launch of its "4-in-1" multi device-under-test (DUT) automated acceler
...Read More.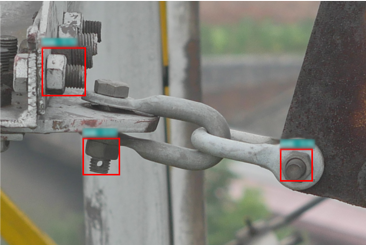 Terra Drone Launches UAV AI-based Solution for Power Asset Inspection
Posted:

2019-12-1
Terra Drone Corporation, the world's largest provider of industrial drone solutions, has launched a new UAV and AI-based solution set for the maintenance of power transmission and distribution equipment. The solution was developed based on the market gaps identified after inspecting over 90,000 km of power lines by BVLOS throughout the world. Acquired data is automatically processed and analyzed by artificial intelligence algorithms which are trained to detect crossovers at the bottom of transmission lin
...Read More.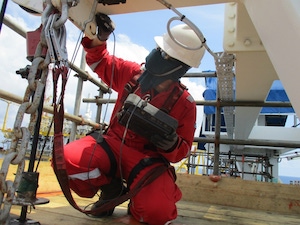 Non-Destructive Testing in Construction
Posted:

2019-12-1
Within the construction industry, nondestructive testing (NDT) technology plays an important role in ensuring that all materials and joining processes used during the fabrication and erection phases are of the highest quality. The applications of NDT technology within the construction industry are vast, ranging from building diagnoses to the testing of concrete structures. Completely vs. Partially Destructive Testing Immediately after concrete has hardened, it is crucial for construction
...Read More.
Optical Coherence Tomography (OCT) produces a better weld
Posted:

2019-12-1
Better-quality welds, reduced cost per part, and shorter cycle times are industrial goals that can be achieved by using highly focused laser light. Precise and reliable dynamic sensing technology is required to operate the automated processing laser without direct human manipulation to accomplish safety requirements. Today, optical coherence tomography (OCT) has gained acceptance as a measurement technique with high precision and reproducibility. OCT as applied to laser welding has already made
...Read More.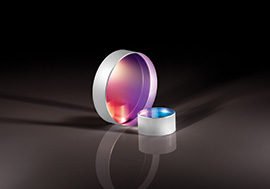 Edmund Optics Releases TECHSPEC BOROFLOAT Borosilicate Windows and TECHSPEC λ/10 Ultra-Low Reflectivity Windows
Posted:

2019-12-1
Edmund Optics® (EO), the premier provider of optical components, continuously expands its product offering to reflect market developments and customer needs. New products are added each month to better serve the industry. This release features details about the recent additions including TECHSPEC® BOROFLOAT® Borosilicate Windows and TECHSPEC® λ/10 Ultra-Low Reflectivity Windows. The new Edmund Optics® TECHSPEC® BOROFLOAT® Borosilicate Windows offer high resistance to thermal shock and high temperatu
...Read More.
Allegiant Air Achieves 87% Time Savings in DentCHECK Tests
Posted:

2019-12-1
At the 62nd annual A4A NDT Forum in Long Beach, California, Allegiant Air presented a comprehensive case study detailing the impact of 8tree's dentCHECK tool for inspecting and reporting damage during the aircraft induction process. The study, which spanned four aircraft and almost a hundred damage locations, demonstrated 87% time-savings when using dentCHECK, compared to traditional manual methods. "Pre-owned aircraft comprise a majority of Allegiant's fleet, and thus, mapping pre-existing damage is a c
...Read More.
Percepto Launches AI-Powered Autonomous Drone-in-a-Box
Posted:

2019-12-1
Percepto, the global market leader for autonomous industrial drone solutions, today launched the next generation of its AI-powered autonomous industrial Drone-in-a-Box (DIB). Available now, the solution includes a highly portable, smaller, lighter-weight and extreme weather resistant base station. Adding field-proven 5G compatibility, the new DIB also features seamless integration of 2D mapping and 3D modeling, highly customized reporting, comprehensive compliance and enhanced safety functions. The awardi
...Read More.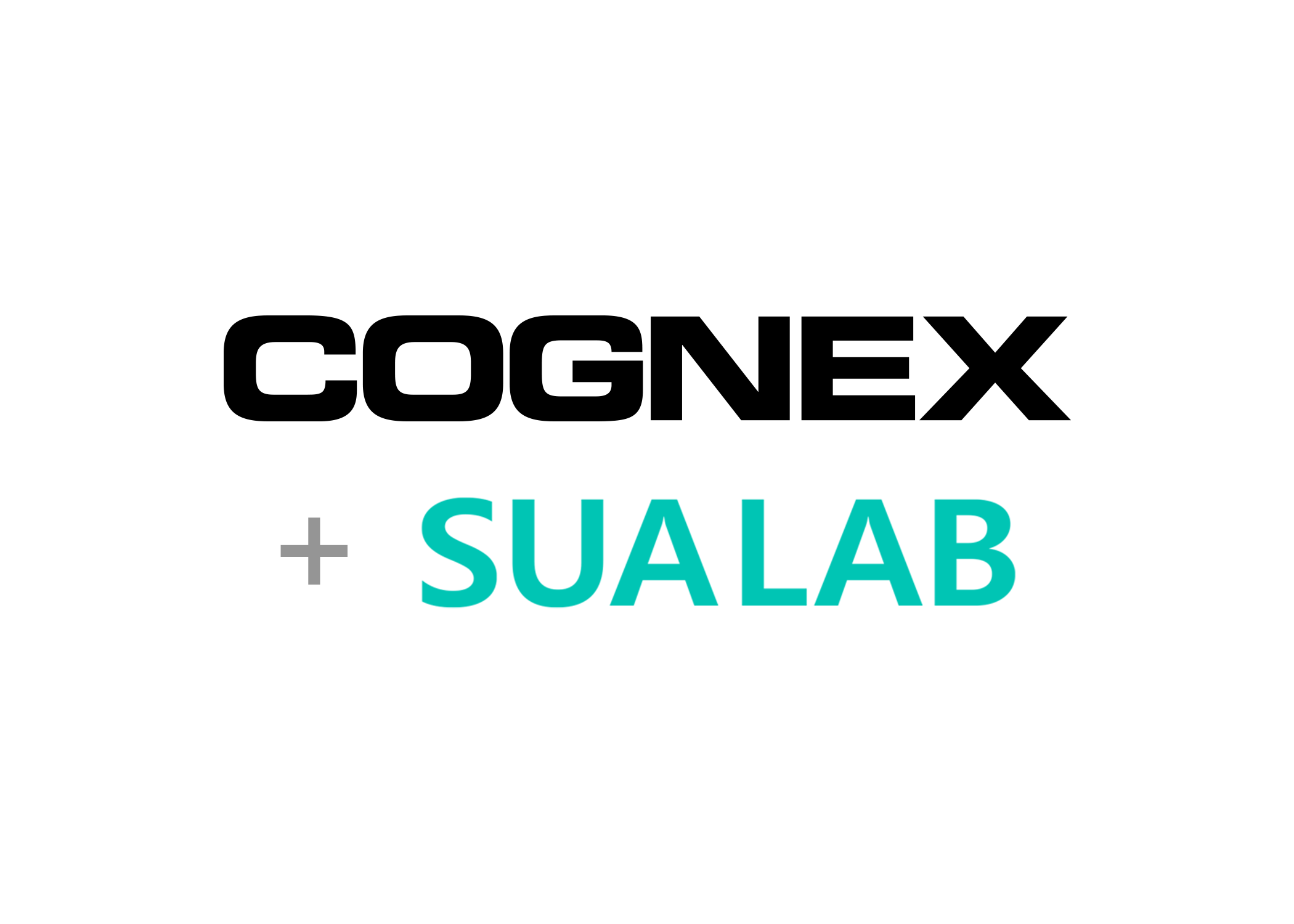 Cognex Acquires SUALAB to Advance Deep Learning-Based Machine Vision
Posted:

2019-12-1
Cognex Corporation (NASDAQ: CGNX), the leader in machine vision for factory automation and industrial barcode reading, today announced the acquisition of SUALAB, a leading Korean-based developer of vision software using deep learning for industrial applications. The addition of SUALAB's engineering team and intellectual property is expected to enhance Cognex's existing deep learning capabilities based on technology acquired from ViDi Systems in April of 2017. "Deep learning enables Cognex to solve man
...Read More.
Training Seminar at NDTMA - Role of CT in Additive Manufacturing
Posted:

2019-11-20
Training Seminar In conjunction with the 2020 NDTMA Annual Conference Friday, February 14, 2020 8:00 AM to 12:00 PM Pebble Beach Room Golden Nugget, Las Vegas, NV The Role of X-Ray and Computed Tomography for Additive Manufactured (AM) Parts and Components by Matt Gormley, Pinnacle X-Ray Solutions The seminar will focus on qualification steps for X-Ray and Computed Tomography supporting the development of AM produced parts and components. AM products are being used in space, aerospace, automoti
...Read More.
Deep Learning and Machine Vision for Next-Generation Inspection
Posted:

2019-11-20
Combining machine vision and deep learning will give companies a powerful mean on both operational and ROI axles. So, catching the differences between traditional machine vision and deep learning, and understanding how these technologies complement each other – rather than compete or replace – are essential to maximizing investments. Over the last decade, technology changes and improvement have been so much various: device mobility… big data… artificial intelligence (AI)… internet-of-things… robotics… bl
...Read More.
Next 10 >>>
Displaying 41 through 50 of 200

More Newss: 1 | 2 | 3 | 4 | 5 | 6 | 7 | 8 | 9 | 10 | 11 | 12 | 13 | 14 | 15 | 16 | 17 | 18 | 19 | 20