NDT News
North Star Imaging Brings New High Energy X-ray System to the West Coast
Posted:

2020-6-4
North Star Imaging is proud to announce the move of its West Coast Inspection Services business to a much larger testing facility in Aliso Viejo, California. The new facility provides more space for expansion, more warehousing for larger parts to be brought in for x-ray scanning services, and more room to introduce new innovations as the business continues to grow. "We know that this year is, and continues to be, a very hard year for everyone due to COVID-19. Nonetheless, as a business, we are all very e
...Read More.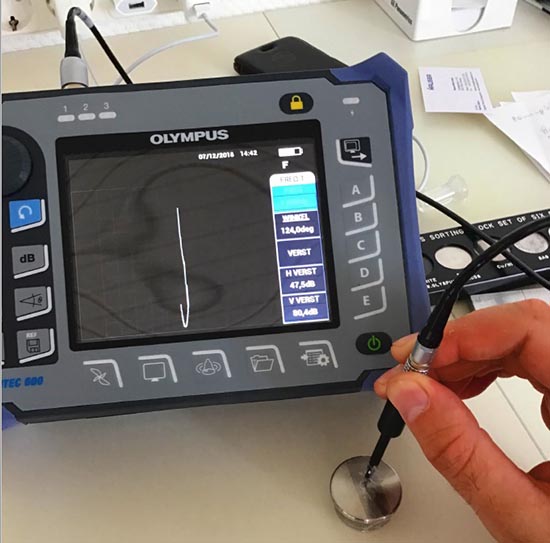 Olympus Remote Demonstration FAQs
Posted:

2020-6-1
We love connecting with our customers in person and conducting product demonstrations at a customer's site location or at one of our worldwide Olympus office locations. When we can't meet in person, a remote demonstration is the next best thing. If you're interested in learning more about our Olympus IMS Scientific Solutions and how our products can work for you and your application, schedule a remote demonstration below to find out! How does a remote demo work? Our remote demos include live aud
...Read More.
ViewTech Borescopes 2nd Quarter Sales Begin with New VJ-3 Video Borescope Clients
Posted:

2020-6-1
With some industries being allowed to return to near-normal operations, ViewTech Borescopes started their second quarter of sales with the VJ-3 video borescope being utilized for a variety of remote visual inspections throughout North America. ViewTech highlights the addition of two of their newest clients who added a ViewTech borescope to their inspection tool kit: IMCA Jamaica Limited and St. Louis Testing Laboratories. IMCA Jamaica Limited, a distributor of Caterpillar and John Deere equipment, requir
...Read More.

Industrial Inspection & Analysis Acquires IHI Southwest Technologies, Inc. From IHI Corporation
Posted:

2020-6-1
Industrial Inspection & Analysis, Inc.™ ("IIA") – a leader in providing inspection, testing, and analytical services – expands its service offerings with the acquisition of IHI Southwest Technologies, Inc. ("ISwT") from IHI Corporation, a publicly-traded Japanese industrial firm. Based in San Antonio, TX, ISwT is a non-destructive testing and engineering services company with a 21-year history of providing inspection and engineering services to the nuclear industry both domestically and internationally. In
...Read More.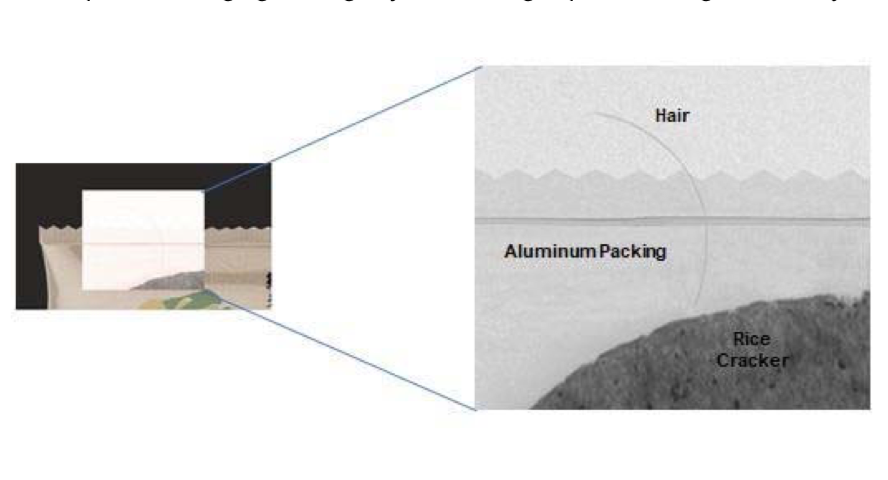 Hamamatsu Develops Ultra-Sensitive X-ray TDI Camera
Posted:

2020-6-1
Hamamatsu Photonics has developed an X-ray TDI camera with enhanced sensitivity to low energy X-rays for in-line non-destructive inspection of thin objects and light-element materials. Sales of this new X-ray TDI camera begin April 22th, 2020. Hamamatsu Photonics has developed an X-ray TDI (*1) camera, the model C15400-30- 50A, that has enhanced sensitivity to low energy X-rays by applying a new technique for detecting low-energy X-rays with high sensitivity. This X-ray TDI camera gives sharp high- co
...Read More.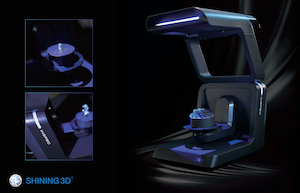 SHINING 3D Launches New Automatic Desktop 3D Inspection Scanner
Posted:

2020-6-1
SHINING 3D launches Automatic Desktop 3D Inspection Scanner – AutoScan Inspec (Inspec, for short). It is a fully automatic desktop 3D inspection scanner that innovatively integrates high-accuracy 3D scanning and 3D inspection and is designed for improving efficiency of scanning small and complex parts. Featuring intuitive user interface, easy operation and AI intelligent scanning algorithm, Inspec brings the conception of automatic + full-size inspection into reality. The latest technology developed by S
...Read More.
MA3Bi2I9 Single-Crystal Enables X-ray Detection Down to Nanograys/s
Posted:

2020-6-1
Sensitive and reliable X-ray detectors are essential for medical radiography, industrial inspection and security screening. Lowering the radiation dose allows reduced health risks and increased frequency and fidelity of diagnostic technologies for earlier detection of disease and its recurrence. Three-dimensional (3D) organic–inorganic hybrid lead halide perovskites are promising for direct X-ray detection – they show improved sensitivity compared to conventional X-ray detectors. However, their high and uns
...Read More.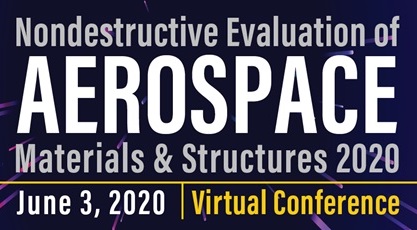 ASNT Aerospace 2020 Goes Online
Posted:

2020-5-29
NDE of Aerospace is Now Virtual In another ASNT first, Aerospace 2020 has been rescheduled as a completely virtual conference. We are excited to connect with attendees from around the globe in a one-day online event on 3 June 2020. Attendees still receive recertification points as well as the same incredible content. NDE of Aerospace is ASNT's foremost conference dedicated to the aerospace NDE / NDT / NDI industry and provides a forum for the exchange of theoretical, practical, and scientific infor
...Read More.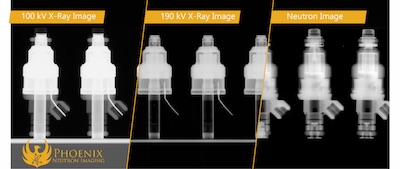 Phoenix to Present Neutron Imaging at Aerospace NDT Online
Posted:

2020-5-29
It's been a light year for industry conferences and conventions, but the Aerospace ASNT conference is still going on as scheduled, albeit entirely online and Phoenix, LLC is going to be there. Join them on June 3 for two technical sessions on neutron imaging, Introduction to Neutron Imaging at 11:45 AM and Advancements in Neutron Imaging for Aerospace NDE at 4:00 PM. If you're interested in attending, there's still plenty of time to register, and all you need is your internet connection. Click the lin
...Read More.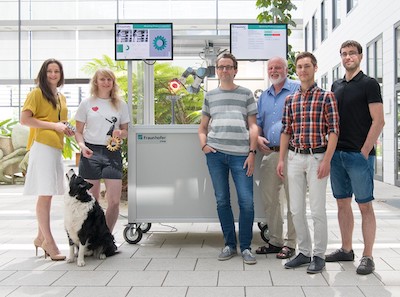 Virtual Image Processing – Paradigm Shift Through Simulation
Posted:

2020-5-27
Factories are becoming increasingly automated. Production facilities are becoming more flexible, so that no new plants have to be built when switching to new products. Visual inspection system hardware configuration – the last nail preventing the inspection systems to be truly purpose-flexible and thus ready for the implementation as a part of Industry 4.0 process chain. Production lines are more and more versatile, and products are changing rapidly, confronting inspection systems with more complex surfaces
...Read More.
Next 10 >>>
Displaying 41 through 50 of 200

More Newss: 1 | 2 | 3 | 4 | 5 | 6 | 7 | 8 | 9 | 10 | 11 | 12 | 13 | 14 | 15 | 16 | 17 | 18 | 19 | 20