NDT News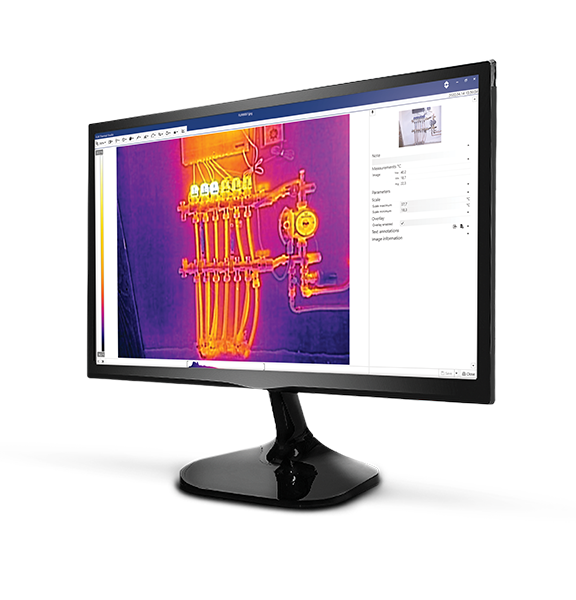 PFE Ltd. Relies on FLIR Thermal Studio to Accelerate Asset Inspections
Posted:

2022-9-1
British inspection specialist PFE Limited uses FLIR Thermal Studio software to accelerate site inspections and reporting, and to deliver consistent reporting quality to its demanding customer base. Based in Wallasey, North-West England, PFE Limited is a family-owned business, specializing in a wide range of inspection and reliability services for industrial customers. To provide trustworthy and repeatable reporting quality, PFE engineers make use of the latest technology on the market for vibration analysis
...Read More.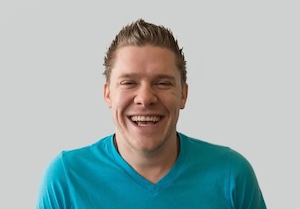 Unite.AI Interview with Chris Nielsen, Founder and CEO of Levatas
Posted:

2022-9-1
Chris Nielsen is the Founder and CEO of Levatas. Levatas builds end-to-end AI solutions, machine learning models, and human-in-the-loop systems that supercharge the way businesses are automating visual inspection. Levatas and its patented machine learning technology, the Cognitive Inspection Platform™, fully automates industrial inspection programs for its global, market-leading customers. The Cognitive Inspection Platform™ integrates with advanced robotics, cameras and drones, as well as pre-train
...Read More.
Visualize Properties of Plant Cell Walls at Nanoscale
Posted:

2022-9-1
To optimize biomaterials for reliable, cost-effective paper production, building construction, and biofuel development, researchers often study the structure of plant cells using techniques such as freezing plant samples or placing them in a vacuum. These methods provide valuable data but often cause permanent damage to the samples. A team of physicists including Ali Passian, a research scientist at the Department of Energy's Oak Ridge National Laboratory, and researchers from the French National Centre
...Read More.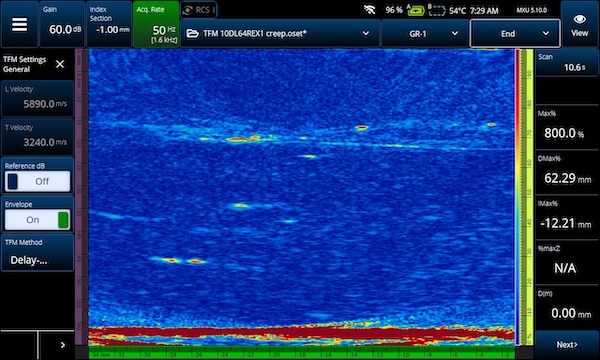 Advantageous Applications for Phase Coherence Imaging (PCI)
Posted:

2022-8-31
The introduction of phase coherence imaging (PCI) in the OmniScan™ X3 64 flaw detector has vastly improved the visualization and characterization capabilities for some of most difficult-to-detect defects using today's conventional ultrasound techniques. PCI's imaging enhancements offer improvements not only for these challenging use cases, but also for common use cases such as weld inspections and crack sizing. Unlike current ultrasonic testing technologies—including conventional phased array (PA)
...Read More.

Evident Sold to Bain Capital
Posted:

2022-8-29
Tokyo, August 29, 2022 – Olympus Corporation ("Olympus") and EVIDENT Co., Ltd. ("Evident"), a wholly-owned subsidiary of Olympus announced today that Olympus concluded a definitive agreement with Bain Capital Private Equity, LP ("Bain Capital"), regarding the transfer of Evident. Based on this agreement, all shares of Evident will be transferred to Bain Capital on January 4, 2023, subject to regulatory approvals and closing conditions. To achieve sustainable growth as a global medical technology company,
...Read More.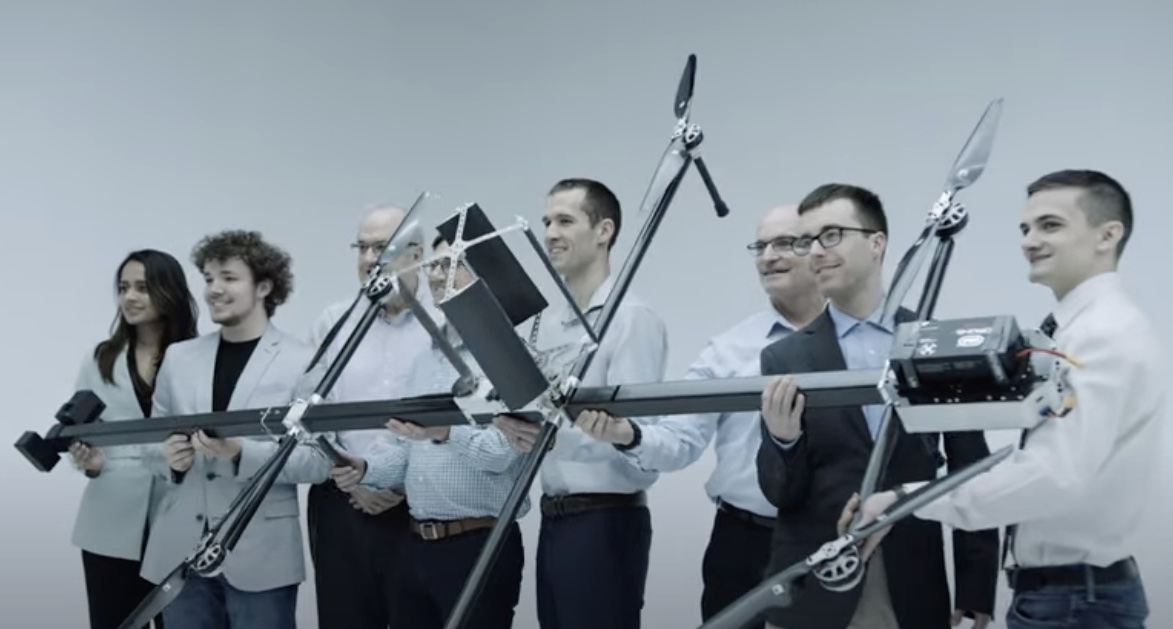 Video: Astria Gets Up Close and Personal for Drone Inspection
Posted:

2022-8-29
Born from the desire to help with inspection climbing, Astria by Pitch Aeronautics is a hybrid-cyclorotor drone optimized for up-close and touch-based robotic tasks. It can put a five to 10lb payload near or in contact with an elevated target as the company states. "The way industrial inspections are done today is largely unchanged from how they were done decades ago. They are ascending to great heights, putting themselves in harm's way, and performing these inspections that are very manual and l
...Read More.
Kitov.ai CAD2SCAN Simplifies Robotic Visual Inspection
Posted:

2022-8-29
Israel-based smart visual inspection company Kitov.ai has significantly simplified the setup of robotic vision inspection systems with CAD2SCAN, a CAD-based automated inspection planning tool. CAD2SCAN is the latest feature of the Kitov Smart Planner. By combining CAD2SCAN with Kitov's Smart Visual Inspection and Review Station, customers can automate inspection solutions that are too difficult and time-consuming to manually program and deploy. "CAD2SCAN represents a leap forward in the planning of vi
...Read More.

AI Evaluation of Ultrasonic Test Data Successfully Completed
Posted:

2022-8-29
Trueflaw (Finland) and EPRI (USA) used artificial intelligence (AI) to evaluate inspection data at a U.S. nuclear power plant. As part of the first of its kind field trial, the ultrasonic inspection data from non-destructive evaluation (NDE) of pressure vessel head penetrations was evaluated using AI developed by Trueflaw. Critical components in power plants are inspected during scheduled outages using various non-destructive techniques, including ultrasonic testing. Inspections are used to detect any po
...Read More.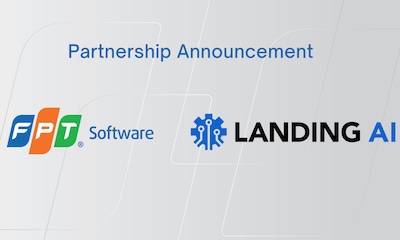 FPT Software and Landing AI Team Up for Visual Inspection
Posted:

2022-8-29
Vietnam's leading IT firm, FPT Software, has recently entered a strategic partnership with Silicon Valley AI and machine vision leader Landing AI. Both companies will tap into their Artificial Intelligence (AI) expertise, deploy end-to-end visual inspection solutions, and promote the adoption of computer vision across industries. FPT Software will promote Landing AI's flagship product, LandingLens™, an enterprise Machine Learning Model Operationalization Management (MLOps) platform that builds, iterates,
...Read More.
SWIR, UV and Polarization cameras
Posted:

2022-8-29
For many industrial inspection tasks, wavelengths outside of visible light are more meaningful than the light spectrum perceivable by humans. For such applications, SVS-Vistek offers new powerful SWIR and UV industrial cameras as well as polarization cameras. The human eye can detect light with wavelengths of about 400 to 750 nanometers. For many years, industrial image processing systems focused almost exclusively on this visible range. Due to the increasing performance of sensors in the short wav
...Read More.
Next 10 >>>
Displaying 61 through 70 of 200

More Newss: 1 | 2 | 3 | 4 | 5 | 6 | 7 | 8 | 9 | 10 | 11 | 12 | 13 | 14 | 15 | 16 | 17 | 18 | 19 | 20