NDT News

Rolling on to Better Tank Inspection Data and Decision Making
Posted:

2023-3-7
Many owners of storage tanks understand the burden of inspecting tank shells and roofs for corrosion degradation. On one hand, the inspection quality needs to be met, while on the other hand personnel safety needs to be ensured. To make it even more complicated, downtime of the asset must be minimized. A traditional way of performing tank wall thickness degradation inspection is by ultrasonic wall thickness spot check measurements using a rope access approach or by building scaffolding. This approach leads
...Read More.
When PoD Matters – Microbially Induced Corrosion
Posted:

2023-2-21
Quality assurance during manufacturing is being extended to online inspection and integrity management for aging plants given the increased awareness of the consequences of in-service damage mechanisms. Microbially Induced Corrosion, or MIC, is a common problem in carbon steel pipelines, often causing isolated corrosion pitting due to biological growth. The main risk of MIC is its ability to eat through a pipe or tube wall in a matter of weeks, particularly if equipment is left with stagnant, untreated wate
...Read More.
25th Annual International Aboveground Storage Tank Conference & Trade Show
Posted:

2023-2-21
Cygnus Instruments will be exhibiting at the 25th Annual International Aboveground Storage Tank Conference & Trade Show in the Orlando, USA. If you are attending this event, why not pop over to the Cygnus Instruments booth or if you'd prefer, you can pre-arrange a chat with a member of the Cygnus team by clicking on the link below: https://cygnus.tiny.us/ycxzyecv NISTM's 25th Annual International Aboveground Storage Tank C
...Read More.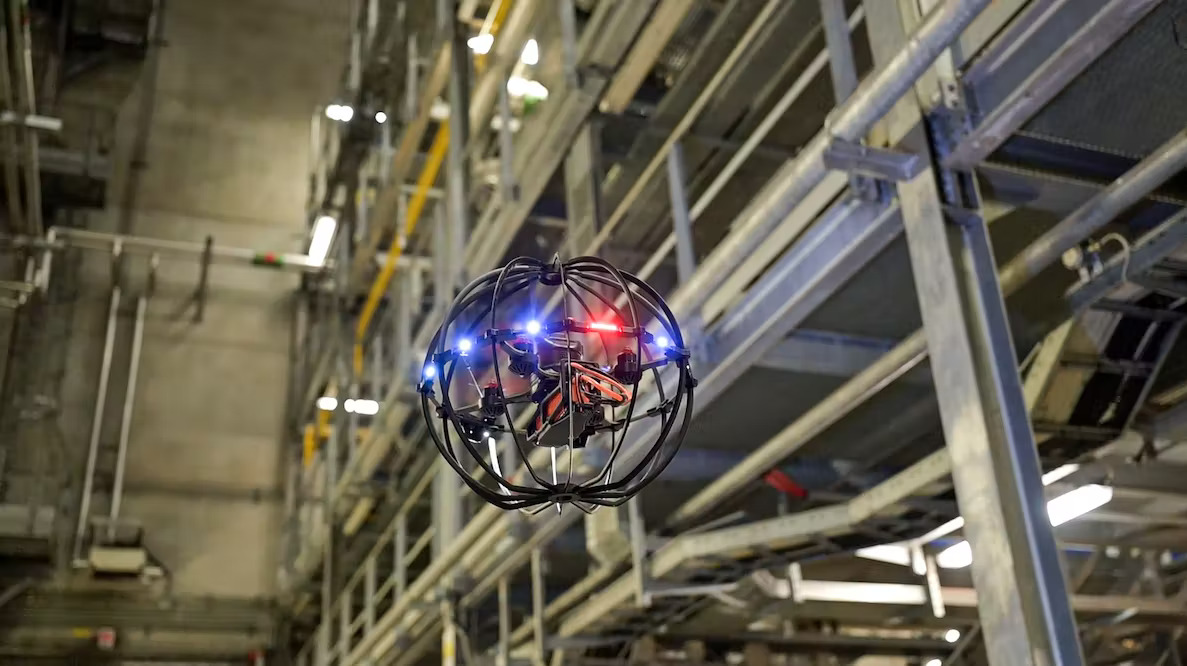 The Aerial Advantage: New Confined Space Inspection Drone is Available at Fiberscope.net
Posted:

2023-2-16
Drones or unmanned aerial vehicles (UAVs) have entered many industries recently. It is not an exaggeration to say that drones have revolutionized certain areas of our life. The industrial inspection business was not left behind, and the enhanced model of the Skycopter Cobra inspection drone is tangible proof of this. The Skycopter inspection drone consists of a quadcopter encircled by an ultra-light yet durable protective cage and equipped with a camera, an intuitive remote control, first-person view gog
...Read More.
Heat Exchanger Defect Detection Near Support Plates Enhanced by New RFA Technology
Posted:

2023-2-14
Critical defect detection and characterization during petrochemical plant shutdowns is non-negotiable. Remote-field testing (RFT) technology is a standard method for inspecting carbon steel heat exchanger tubing, but the technology has its limits. Critical defects like pitting, corrosion, and baffle wear can be hidden underneath or near support plates and are nearly impossible to distinguish from the support plate signal itself using RFT technology. Even a single petrochemical heat exchanger can contain ove
...Read More.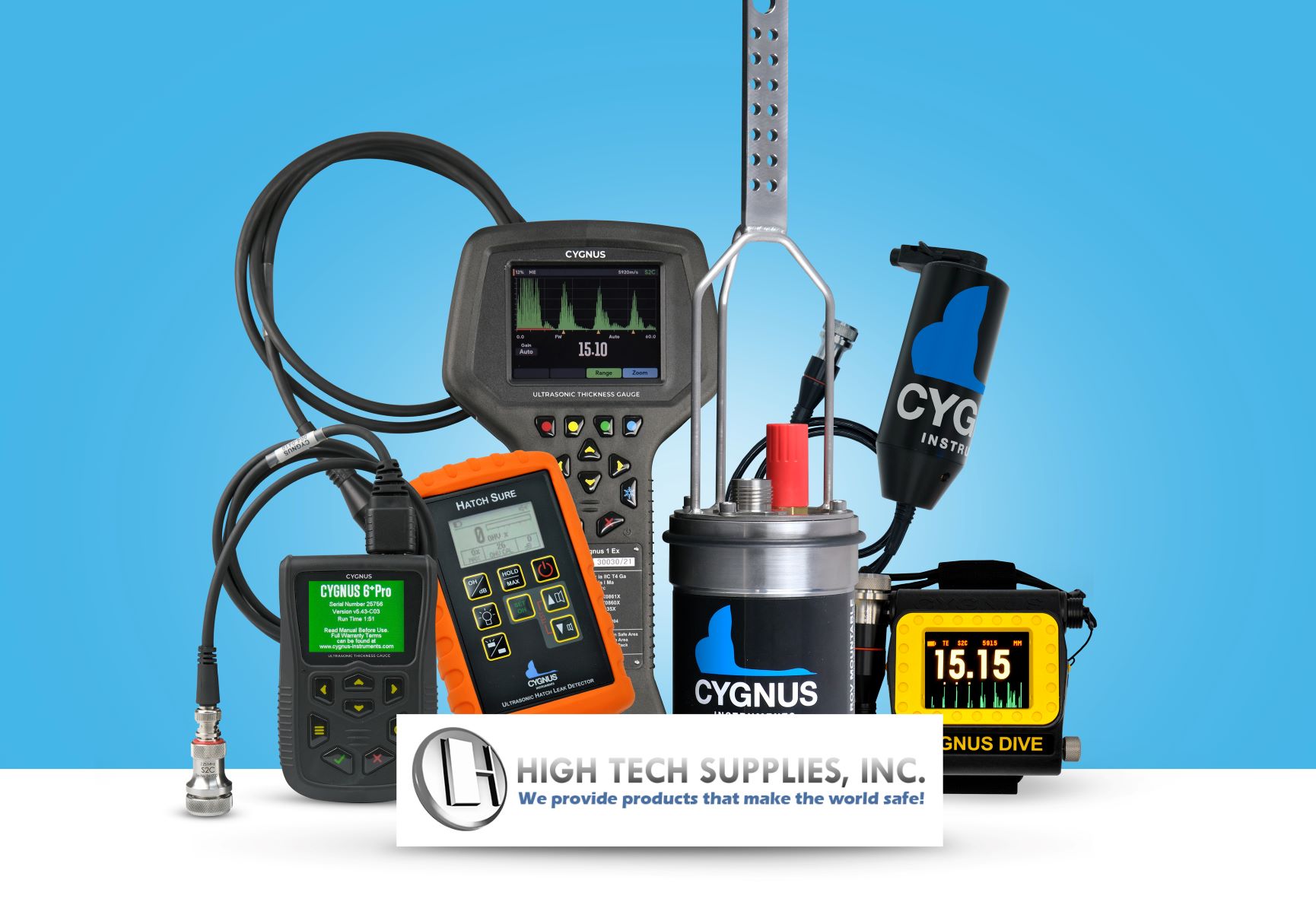 New Cygnus Service Centre & Sales Representative Company in USA
Posted:

2023-2-8
Cygnus is extremely pleased to be collaborating closely with High Tech Supplies, Inc. for both product sales and service in the USA. High Tech has been an NDT manufacturer, training school and distributor for USA and Latin America for 30 years. The team at High Tech come from a background of NDT inspection across all disciplines. Their empathetic knowledge of what NDT technicians and engineers truly need underpins the quality their own manufactured products and their sales and service of NDT equipment.
...Read More.
Putting Ultrasonic Nozzle Weld Inspection into Perspective With a 3D Environment
Posted:

2023-1-31
The non-destructive testing inspection of welds in nozzles can be a difficult application to get right, ensuring all defect types of interest can be properly detected and located within the weld. The use of Phased Array Ultrasonic Testing (PAUT) gives many benefits compared to radiography and is widely adopted as the method of choice for these complex configurations. However, there are many technical challenges that Level III inspectors and operators must consider when designing and carrying out PAUT weld i
...Read More.
Danatronics Teams up with Pine Environmental for Nondestructive Testing (NDT) Equipment Rentals and Sales
Posted:

2023-1-23
Danatronics Nondestructive Testing (NDT) equipment technology and Channel Partner is now available for rentals and sales through Pine Environmental. Pine provides daily, weekly, monthly, and long-term rentals. Pine also provides sale purchases, rent-to-own, and financing options. Danatronics has been a leader in NDT Technology for the last four decades in the areas of Ultrasonic Flaw Detectors, Ultrasonic Corrosion Thickness Gages, Precision Thickness Gages, Interface Program, Transducers, Magnetic Thick
...Read More.

Phil Schnyder Joins Apellix as COO
Posted:

2023-1-22
Apellix™ Moving from Product Development to Sales and Production with New COO Jacksonville, Florida...January 23, 2019 – Phil Schnyder, a software executive with over 30 years in the tech industry working with multiple startups and public companies, has joined Apellix as Chief Operating Officer. Phil has led teams that have sold over a quarter billion dollars of software. In 1984, Phil helped start North American Software, a company based in Munich, Germany, that republished U.S. software titles in Europ
...Read More.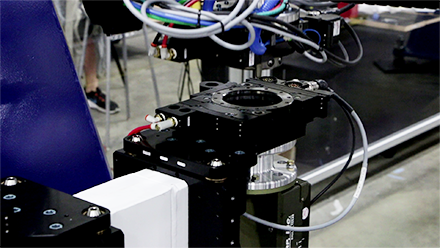 Aerobotix Develops All-In-One System for Defense Manufacturer with ATI End-Effectors
Posted:

2023-1-17
Producing the world's most advanced air defense missile requires technological innovation, especially when annual production is set to increase to 500 by 2024. And like any other defense product developed, missiles undergo rigorous inspection processes before deployment. So how will one of the United State's largest defense contractors meet demand? Using robots. Aerobotix (ABX) harnesses their expertise in aerospace manufacturing and deep knowledge of robotics to develop robust, innovative manufacturing
...Read More.
Next 10 >>>
Displaying 61 through 70 of 200

More Newss: 1 | 2 | 3 | 4 | 5 | 6 | 7 | 8 | 9 | 10 | 11 | 12 | 13 | 14 | 15 | 16 | 17 | 18 | 19 | 20