NDT News

Digital Aerolus Introduces New Commercial Drone Products
Posted:

2021-11-1
Digital Aerolus, Inc., an autonomous technology developer and provider of confined space UAVs, introduces four new products at the Commercial UAV Expo, September 7 to 9 in Las Vegas. Digital Aerolus CEO Jeffery Alholm will be presenting Exhibit Hall Theater on 9/8, and he is featured on a panel at the conference on September 9 on "Mining & Aggregates." "We excited to announce our latest products for scanning and products designed for mine inspections, as well as broad use of confined space inspections,"
...Read More.
Nexxis Launches Magneto-EX Robotic Inspection Device
Posted:

2021-11-1
The world's first, fully design-approved EX-rated robotic camera inspection device — Magneto-EX. The brainchild of WA-based robotics firm Nexxis, the spider-like device with its magnetic feet is the first system to be developed which is suitable for use in hazardous area inspections. Nexxis' managing director Jason De Silveira says Magneto-EX is a game changer not only for the oil and gas sector, but any industry where there is a need for hazardous, confined space inspections. "Whether it's operati
...Read More.
Rope Access Repair Creates Added Synergy and Value
Posted:

2021-11-1
MHT Access Services Inc. (MHT), based in Houston, provides innovative solutions for industrial inspection, maintenance and repair. To create added value and synergy between these distinct services, MHT utilizes its own multiskilled rope access teams. This value-added approach positions MHT as a leader among service providers. image: MHT's trained employees repair pipe via rope access. And this value-added approach utilizing multiskilled rope access teams came into play when MHT recently wo
...Read More.
Removing the Risk of Confined Space Entry with Robotics
Posted:

2021-10-26
Possibly becoming most well known for their role in searching for victims in the rubble of what used to be the World Trade Center after the September 11 attack, Eddyfi Technologies robots have built a solid reputation for providing visual access into areas otherwise unreachable. With deep roots in power generation, oil & gas and petrochemical, and municipal water sectors, our remotely operated crawlers are routinely deployed for visual testing of capital assets and critical components in environments too da
...Read More.
KiloX Robots Inspect Industrial Sites
Posted:

2021-10-26
KiloX, a Chinese startup focused on developing robots that inspect industrial facilities, has raised several tens of million yuan ($3 million to $4.6 million) from an angel round led by Plum Ventures, the company said. Founded in 2019, KiloX is a tech company that researches mobile robots, industrial computer vision and ways to utilize the internet of things technologies. By using its inspection robots, the company provides total solutions and customized services to clients to help ensure the safet
...Read More.
Sarcos Robotics Conducts First Field Demonstrations of Guardian XT
Posted:

2021-10-26
Sarcos Robotics ("Sarcos"), a leader in the development of robotic systems that augment humans to enhance productivity and safety, today announced it has successfully completed its first product demonstrations of real-world use cases in the field using the company's Guardian® XT™ highly dexterous mobile robotic system—a significant milestone on the path to product commercialization, which is expected by the end of 2022. These field demonstrations were conducted both in the Pacific Northwest and in Southern
...Read More.
Nexxis Wins WHS Award for Inspection Technology
Posted:

2021-10-26
Nexxis has been recognised at the IFAP CGU SafeWay Awards, winning an award for its innovative technology revolutionising worker safety in industrial environments. The Innovation in WHS Award, received at a gala event at the Crown Towers on Friday evening, recognises Nexxis's Magneto-EX technology – the world's first ex-rated robotic crawler. Developed by Nexxis, the Magneto platform is a versatile, spider-like, climbing inspection robot able to negotiate hazardous and confined space inspections, with
...Read More.
Nordson to Acquire NDC Technologies
Posted:

2021-10-26
Nordson Corporation (Nasdaq: NDSN) has signed a definitive agreement for the acquisition of the NDC Technologies business, a leading global provider of precision measurement solutions for in-line manufacturing process control, from Spectris plc (SXS: LSE). The acquisition expands Nordson's test and inspection platform into new end markets and adjacent technologies. The all-cash transaction, subject to customary post-closing adjustments, is valued at $180 million. "We are excited to welcome NDC Technologi
...Read More.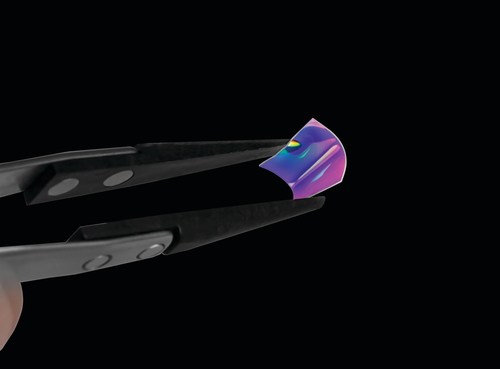 Edmund Optics Named Distributor for Everix Ultra-Thin Filters
Posted:

2021-10-26
Everix has partnered with Edmund Optics to provide global access to its growing ultra-thin optical filter product line. With this, Edmund Optics becomes the exclusive distributor of the entire selection of Everix ultra-thin filters, which are in-stock and ready to ship worldwide. Everix Ultra-Thin Shortpass Filters are constructed from layers of ultra-thin polymers and dyes that deliver the same performance as thick traditional filters but in a compact, flexible filter design. Everix Ultra-Thin Shortp
...Read More.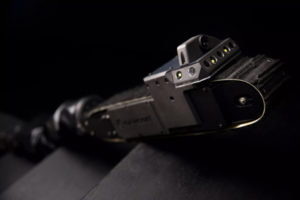 Sarcos Robotics Names Pine Environmental an Official Distribution Partner
Posted:

2021-10-26
Sarcos Robotics ("Sarcos"), a leader in the development of robotic systems that augment humans to enhance productivity and safety, and Pine Environmental Services LLC, a professional services company providing equipment for environmental monitoring, nondestructive testing (NDT), visual inspection, and continuous emissions monitoring (CEMS), today announced an agreement in which Pine Environmental will become an official distributor of the award-winning Guardian® S remote visual inspection and surveillance r
...Read More.
Next 10 >>>
Displaying 61 through 70 of 200

More Newss: 1 | 2 | 3 | 4 | 5 | 6 | 7 | 8 | 9 | 10 | 11 | 12 | 13 | 14 | 15 | 16 | 17 | 18 | 19 | 20