NDT News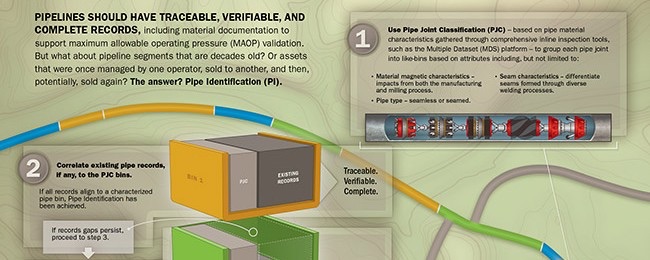 Meeting Specs for Safety: The Role of Material Properties Assurance
Posted:

2018-9-25
In this webinar, T.D. Williamson Product Line Director Rich Kehl will help operators worldwide understand how they can meet codes and safety specifications — and improve pipeline integrity — through improved material properties assurance. He'll discuss the importance of material compatibility in equipment that gets attached to pipelines; he'll also talk about how manufacturing approaches relate to material assurance and describe an innovative way for operators to overcome missing or incomplete pipeline data
...Read More.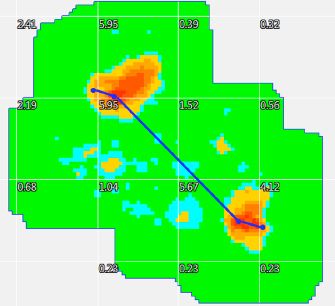 Olympus® and Creaform® Simplify Pipeline Corrosion Monitoring with Pipecheck® Analyze Software
Posted:

2018-9-17
WALTHAM, Mass. July 10, 2018—Olympus now distributes Pipecheck® Analyze software from Creaform, a solution that provides advanced tools for corrosion monitoring, including code-compliant burst pressure calculations. Pipecheck Analyze software supports phased array ultrasonic testing (PAUT) data files for corrosion analysis. When paired with an OmniScan® flaw detector, Pipecheck provides true wall thickness analysis based on a combination of integrity assessment calculations. • Comprehensive data: Provid
...Read More.
Olympus' Versatile SteerROVER™ Motorized Steerable Scanner Performs Remote Weld Inspection and Corrosion Mapping
Posted:

2018-9-17
Olympus' Versatile SteerROVER™ Motorized Steerable Scanner Performs Remote Weld Inspection and Corrosion Mapping QUEBEC, QC., June 6, 2018—Olympus today announced the addition of a motorized steerable scanner to its line of solutions for ultrasonic and phased array testing. The field-tested, remote-controlled SteerROVER™ scanner is the most advanced and versatile motorized scanner offered by Olympus. Like its forerunner the MapROVER™ scanner, the SteerROVER scanner performs circumferential weld inspection
...Read More.
Olympus Launches IPLEX® G Lite Ultra-Portable Industrial Videoscope
Posted:

2018-9-17
Olympus Launches IPLEX® G Lite Ultra-Portable Industrial Videoscope Remote visual inspection of small aircraft engines, industrial piping, wind turbines, and more HOUSTON, Tex., (May 24, 2018)—Olympus today launched its all-new IPLEX® G Lite ultra-portable industrial videoscope for fast, easy visual inspections of small or difficult-to-access locations such as aircraft engines and piping. The lightweight, 2.5-pound (1.15 kg) videoscope features powerful imaging and measurement tools and is rugged enough
...Read More.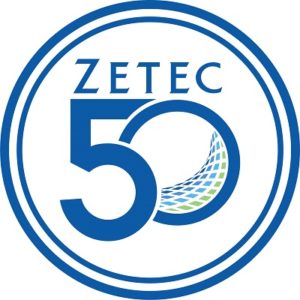 Zetec Celebrates 50th Anniversary
Posted:

2018-9-16
Zetec is celebrating its 50th anniversary, marking the company's legacy as a global leader in nondestructive testing (NDT) solutions for power generation, oil and gas, aerospace, and other vital industries. "Thanks to our customers, channel partners, our innovative products and a highly skilled workforce, we've accomplished far more than anyone could have imagined back in 1968 when Zetec began developing analog eddy current testers in a small office and dairy barn near Seattle, Washington" said Wayne Wil
...Read More.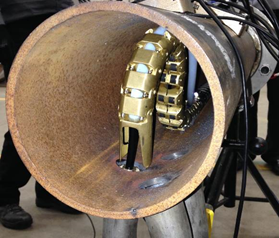 Using a Novel Technique for HRSG Tube Inspection
Posted:

2018-9-16
Heat recovery steam generators (HRSGs) are susceptible to various degradation mechanisms—Flow Accelerated Corrosion (FAC), pitting and fatigue cracking. In order to harvest maximum heat from the exhaust gas, thousands of tubes are stacked together with narrow gaps between tubes. The compact design imposes access restrictions for inspection and repair. Failures are often unpredicted, resulting in undesirable, forced outages. In this paper, they describe a technique to internally inspect HRSG fi
...Read More.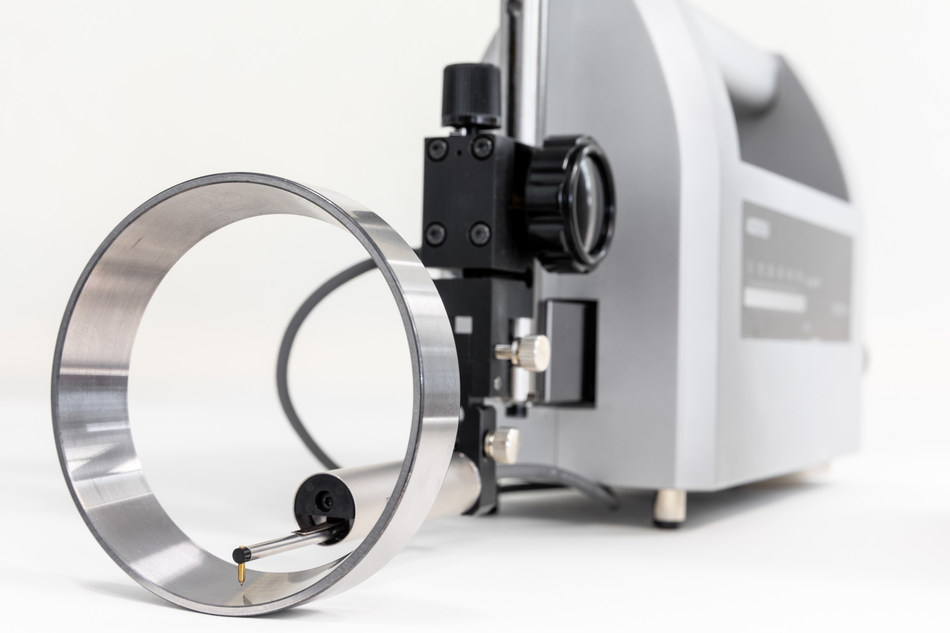 ZEISS Presents New Portable Roughness Inspection Solutions at IMTS
Posted:

2018-9-16
ZEISS Industrial Metrology will introduce a new line of surface roughness inspection systems, SURFCOM TOUCH, at IMTS (International Manufacturing Technology Show) in Chicago, September 10-15. An entry-level portable model with three small tracing drivers handles measurements with different attributes, offering a large touch screen for easy operation. For surface and roughness measurements in one portable, compact system, the SURFCOM 50 is ideal. ZEISS also offers a desktop SURFCOM 550 system for high accura
...Read More.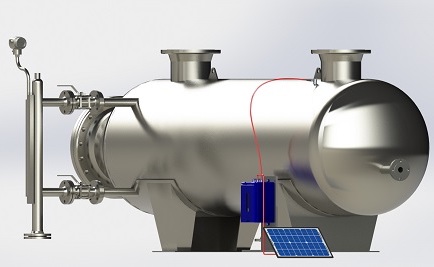 TWI and Lloyd's Register Launch Fullagar Technologies
Posted:

2018-9-16
TWI has joined with Lloyd's Register, one of the world's leading providers of professional services for engineering and technology, to launch Fullagar Technologies. The venture will see TWI and Lloyd's Register working together to deliver innovative new inspection systems, products and services. This global launch draws upon the latest industry research from the National Structural Integrity Research Centre (NSIRC) alongside TWI's advanced welding and non-destructive testing (NDT) expertise and Lloyd's R
...Read More.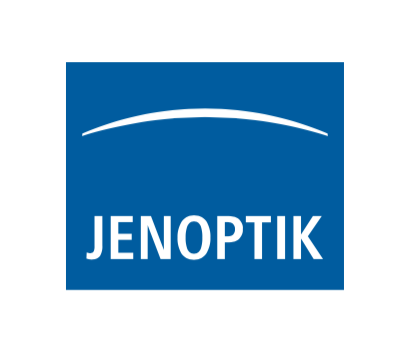 Jenoptik Buys Metrology Companies Otto and Ovitec
Posted:

2018-9-16
Jenoptik has acquired 100 percent of the shares in both sister companies OTTO Vision Technology and OVITEC. All conditions precedent for the transaction are fulfilled as of today. OTTO Vision Technology GmbH and OVITEC GmbH specialize in optical inspection systems for quality assurance and process optimization, as well as in complex imaging systems for applications in the field of part dimensioning, surface inspection and position detection. The main customers of OTTO Vision Technology GmbH and OVITEC Gm
...Read More.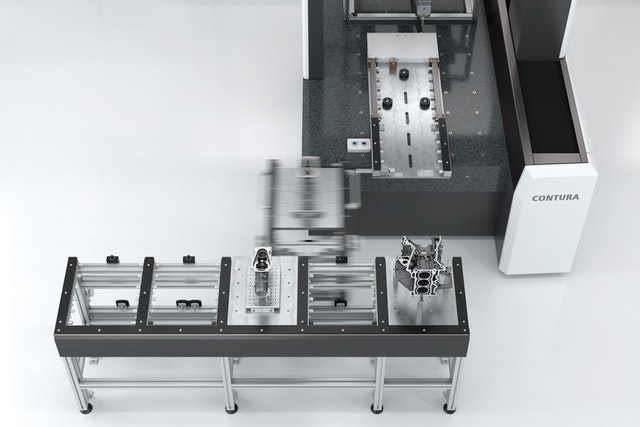 ZEISS Presents Photorealistic 3D Scanner at Hannover Messe
Posted:

2018-9-16
At Hannover Messe, the trade fair for Smart Production, ZEISS will be presenting RealScan, its first-ever 3D scanner and 3D scan service used to create photorealistic 3D models. "This new product is the result of the expertise of the ZEISS core disciplines metrology and photography", says Andreas Klavehn, Director of Virtual Media at ZEISS, summarizing the product innovation. From product presentation in the online shop to realistic representations in games and interactive training applications based on
...Read More.
Next 10 >>>
Displaying 61 through 70 of 200

More Newss: 1 | 2 | 3 | 4 | 5 | 6 | 7 | 8 | 9 | 10 | 11 | 12 | 13 | 14 | 15 | 16 | 17 | 18 | 19 | 20