NDT News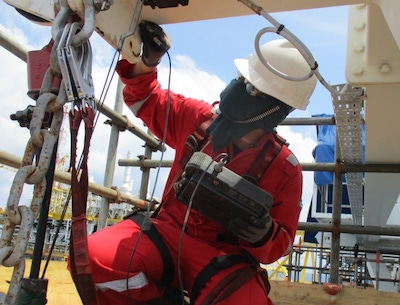 Non-Destructive Testing in Construction
Posted:

2019-10-31
Within the construction industry, nondestructive testing (NDT) technology plays an important role in ensuring that all materials and joining processes used during the fabrication and erection phases are of the highest quality. The applications of NDT technology within the construction industry are vast, ranging from building diagnoses to the testing of concrete structures. Completely vs. Partially Destructive Testing Immediately after concrete has hardened, it is crucial for construction work
...Read More.

StandardAero Celebrates 30,000 Square Foot Expansion
Posted:

2019-10-31
StandardAero Component Services recently celebrated the grand opening of the company's 30,000 sq. ft. expansion of its Hillsboro, Ohio, engine component manufacturing and engine component repair facility. The additional working space and capital improvements included the building and additional equipment to support aerospace engine low pressure turbine vane manufacturing. The expansion also provides additional space for further growth. Kerry O'Sullivan, Chief Operating Officer of StandardAero, and Ri
...Read More.
UTComp Inc. Launches Automated Inspection for Composites
Posted:

2019-10-31
UTComp Inc. (Cambridge, Ontario, Canada), a global provider of composite materials inspection and engineering, introduces QCAnalytix, a fully automated in-line inspection solution for composite fabrication and manufacturing. QCAnalytix is an in-line quality control system designed to ensure the strength and reliability of composite industrial materials and products used in oil and gas, chemical processing, mining, pulp and paper, and other industries. It extends UTComp's patented UltraAnalytix inspection
...Read More.

Plastic Pipes Inspection Methods Report Now Available
Posted:

2019-10-31
The Plastics Pipe Institute, Inc. (PPI) has published a new document that provides an overview of non-destructive testing and evaluation techniques that have been introduced into the plastic pipe industry. Included in TN-60, Inspection of Plastic Pipes, Fittings and Joints Using Non-Destructive Test Methods and Evaluation, are sections about research, NDT/NDE considerations, inspector qualification and evaluation procedures. It is available for free at the PPI webpage: https://plasticpipe.org/publications/t
...Read More.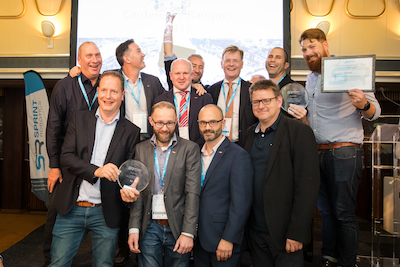 Winners of the SPRINT Robotics Awards 2019 Announced
Posted:

2019-10-31
During the SPRINT Robotics World Conference for Inspection and Maintenance Robotics 2019 in Rotterdam, the winners of the SPRINT Robotics Awards 2019 were announced. The SPRINT Robotics Awards acknowledge and reward exceptional work in inspection and maintenance robotics in our society. In 2019, three awards categories were introduced: Groundbreaking Collaborative Work towards Acceptance of Inspection and Maintenance Robotics, Scaling of a Robotic Solution, and New Innovative Technology in Inspection,
...Read More.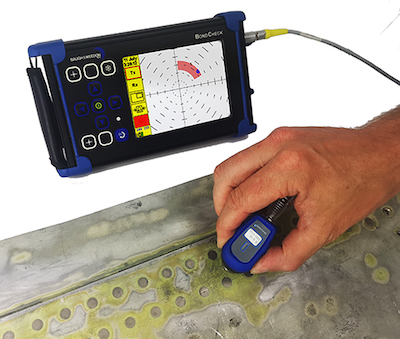 The New BondCheck Makes Multi-mode Bond Testing Simpler,
Posted:

2019-10-28
The new BondCheck is a multi-mode bond testing flaw detector providing high speed bond inspection in pitch-catch or resonance modes, or mechanical impedance analysis (MIA), with excellent defect sensitivity. Inspection applications include those where carbon and metal honeycombs need to be inspected for delaminations, disbonds and core damage as well as small defect detection and dry coupling. The BondCheck is ideal for a wide spectrum of advanced material NDT of required in the aerospace, automotive, wi
...Read More.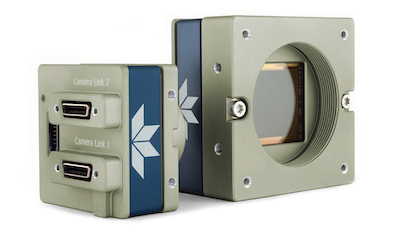 Teledyne Imaging's Newest Cameras Deliver True 16M Resolution
Posted:

2019-10-28
Teledyne Imaging, a Teledyne Technologies [NYE:TDY] company and global leader in machine vision technology, is pleased to introduce the newest models in its Genie™ Nano Camera Link™ series – the CL M4160 and C4160. Engineered around Teledyne DALSA's proven camera platform, and featuring Teledyne e2v's 16M Emerald image sensor, these new models deliver affordability, ease of use, and are designed for industrial imaging applications that require high-speed data transfer. Users with existing Camera Link sys
...Read More.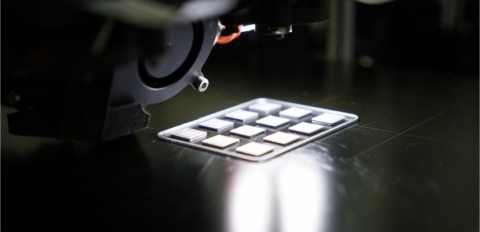 Nanotronics Presents Novel Methods for AI in Applied Manufacturing
Posted:

2019-10-28
Nanotronics, the inventor of a platform that combines AI, automation, and sophisticated imaging for industrial inspection, has announced that Vadim Pinskiy, VP of R&D at the Brooklyn-based manufacturing and microscopy company, presented at the upcoming O'Reilly Artificial Intelligence Conference which took place in San Jose from Sept. 9 to 12. Vadim's session, "Development and application of advanced AI decision making for manufacturing" focused on the theory and development of an AI model for robust r
...Read More.
Valence Offers NDT Services to Safran's Global Manufacturing Suppliers
Posted:

2019-10-28
Valence Surface Technologies (Valence), the largest independent provider of aerospace product finishing services, has received Safran Nacelles approval for chromic acid anodize, HPTR 0150 (HPTR 0066), and paint application, HPTR 0015, at its Valence Los Angeles facility (formerly known as Coast Plating, Inc.). Safran is one of the world's leading manufacturers of nacelle assemblies for commercial and business aircraft, providing engine components to leading aerospace manufacturers such as Airbus and Boei
...Read More.
New FLIR T860 Thermal Camera Streamlines Industrial Inspections
Posted:

2019-10-28
FLIR Systems, Inc. (NASDAQ: FLIR) today announced the FLIR T860, the latest addition to the high-performance T-Series family. This new thermal camera is the first to feature onboard Inspection Route software, ideal for streamlining inspections of critical assets, including power substation components, distribution lines, manufacturing equipment, or facility electrical and mechanical systems. By running a pre-planned route through the camera, thermal inspectors can spend less time in the field and face less
...Read More.
Next 10 >>>
Displaying 61 through 70 of 200

More Newss: 1 | 2 | 3 | 4 | 5 | 6 | 7 | 8 | 9 | 10 | 11 | 12 | 13 | 14 | 15 | 16 | 17 | 18 | 19 | 20