NDT News

Kespry Snags $33M VC Round for Industrial Drone Tech
Posted:

2017-12-21
Kespry, the leading aerial intelligence solution provider, today announced it has raised $33 million in its Series C round of funding, led by G2VP with Shell Technology Ventures, Cisco Investments, and ABB Ventures joining as new investors in the company. Each investor has a significant track record in supporting the growth of organizations focused on transforming the future of industrial work. Existing investors also participating in this round include Lightspeed Venture Partners, DCM Ventures, Spectrum
...Read More.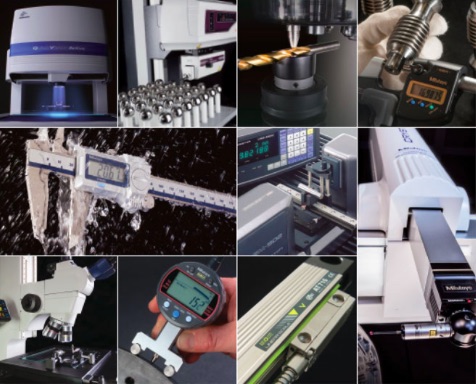 Mitutoyo Establishes Industrial Optics Subsidiary in Washington, USA
Posted:

2017-12-21
Mitutoyo Corporation, a global leader in contact and non-contact metrology solutions, announces the establishment of a new U.S. subsidiary, Mitutoyo Optics Manufacturing America Corporation (MOMAC). Located in Kirkland, Wash., MOMAC is Mitutoyo's first optical manufacturing site in North America, and will focus on manufacturing specialized optical equipment. The first product to be produced by MOMAC will be the Mitutoyo TAGLENS, the world's fastest varifocal lens. Invented at Princeton University by a te
...Read More.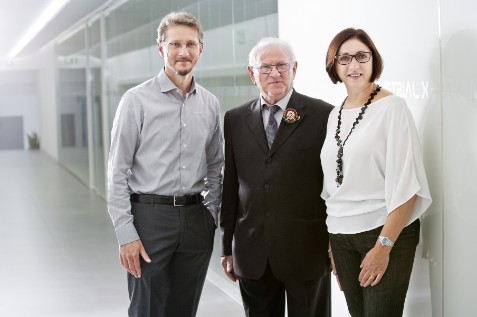 Zeiss Acquires Majority Stake in Italian X-ray Provider Bosello
Posted:

2017-12-20
EISS (Germany) and BOSELLO HIGH TECHNOLOGY (BOSELLO) (Italy) have announced that the ZEISS Group will acquire a majority stake in the provider of industrial X-ray solutions. For ZEISS, BOSELLO's tailor-made solutions are a further step in the process of evolving into a one-stop provider of non-destructive measuring and inspection technology. The shared goal is to strengthen inline computed tomography in the production environment, a technology that increases the level of quality in the inspection of alum
...Read More.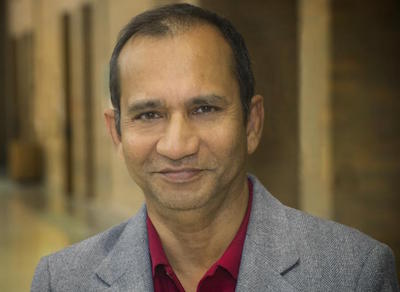 UTA Researcher Earns TX DOT Bridge Contracts
Posted:

2017-12-20
Texas has hundreds of bridges, most of which are concrete. After some time, bridges deteriorate or may get damaged, and a University of Texas at Arlington researcher is working with the Texas Department of Transportation to inspect, evaluate and monitor bridges to ensure their safety for years to come. Nur Yazdani, a professor in UTA's Department of Civil Engineering, recently was awarded a three-year, $735,133 contract to inspect and evaluate new and existing concrete bridge components using non-destruc
...Read More.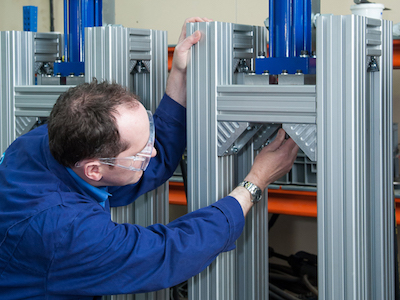 Element Continues Acquisition Charge with Metals Testing Company
Posted:

2017-12-20
Element Materials Technology has today announced that it has entered into a binding agreement to purchase Metals Testing Company (MTC), a non-destructive testing (NDT) service provider located in Connecticut, United States. MTC is a Nadcap accredited special processor, providing a complete range of NDT testing services and related chemical processing, primarily servicing the aerospace industry, with a unique niche service focused on titanium critical rotating parts. Inspection services include fluorescen
...Read More.
GE's Avitas and Bureau Veritas Team Up on Analytics-Based Inspections
Posted:

2017-12-19
Bureau Veritas, a world leader in testing, inspection, and certification services, and Avitas Systems, a GE Venture, announced a strategic alliance to bring to market cross-industry, analytics-based inspection. This partnership will provide enhanced end-to-end inspection services to customers at a global scale. Through the partnership, Bureau Veritas will advance its independent inspection services with the Avitas Systems cloud-based platform, combining automated data collection and artificial intelligen
...Read More.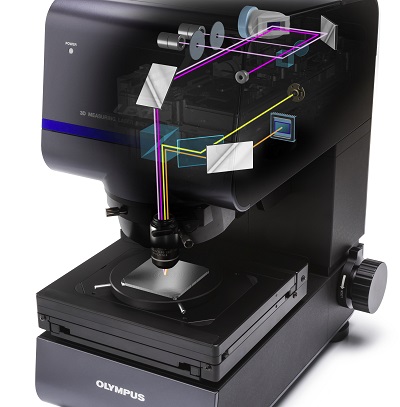 Olympus Launches LEXT OLS5000 3D Measuring Laser Microscope
Posted:

2017-12-19
Olympus Corporation (President: Hiroyuki Sasa) is pleased to announce the simultaneous worldwide launch of the LEXT OLS5000 3D measuring laser microscope on October 18, 2017, as a new product from its Scientific Solutions business. The OLS5000 microscope is used in research and development and quality inspection in the automotive, electronic component and semiconductor industries. The OLS5000 3D measuring laser microscope scans laser light over the surface of a sample to provide enlarged images of micro-
...Read More.
New Nuclear Reactor Quality Assurance Method Tested in Russia
Posted:

2017-12-19
A new electroanalytical non-destructive testing technique has shown promise effectively diagnosing potential problems in nuclear reactors in a simulated environment. The so-called scanning contact potentiometry method was developed in a lab at Moscow's top nuclear research university. Brought to you by the National Research Nuclear University MEPhI The new non-destructive testing (NDT) method of quality assurance of nuclear reactors, which makes it possible to identify potential weaknesses in th
...Read More.
WesDyne Completes Industry-first MRP-227-A Examination
Posted:

2017-12-19
In August, personnel from WesDyne Sweden AB, along with colleagues from WesDyne International LLC (both fully owned Westinghouse subsidiaries), and Westinghouse Electric Company LLC, used specialized robots to inspect all required boiling water reactor core shroud weld seams at the Kernkraftwerk Mühleberg (KKM) Nuclear Power Plant in Mühleberg, Switzerland. To successfully perform this inspection, the team used WesDyne's T-crawler robot family, together with a novel time-saving nondestructive t
...Read More.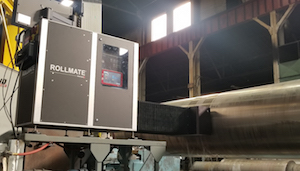 Rollmate G3 Latest Generation of Roll Inspection Systems Unveiled
Posted:

2017-12-15
Innerspec Technologies in partnership with WHEMCO has developed a new roll inspection system that permits inspection of rolls of any alloy, forged and cast, with unparalleled performance and capabilities. The Rollmate G3 incorporates a patented hybrid technique with 20 ultrasonic and magnetic sensors to detect roll defects as small as 0.1mm in depth, and perform a variety of quality and life-expectancy measurements. The modular design permits detection of surface and sub-surface defects in all orientatio
...Read More.
Next 10 >>>
Displaying 61 through 70 of 200

More Newss: 1 | 2 | 3 | 4 | 5 | 6 | 7 | 8 | 9 | 10 | 11 | 12 | 13 | 14 | 15 | 16 | 17 | 18 | 19 | 20