NDT News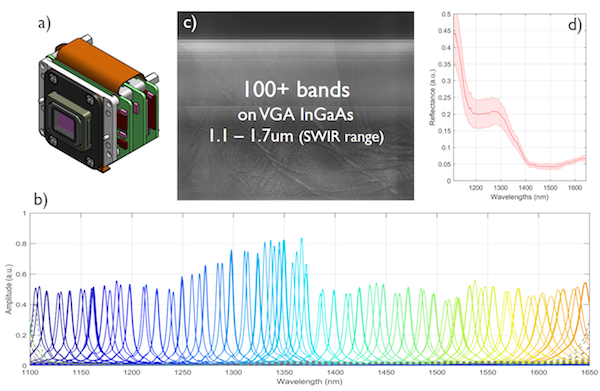 Imec Demonstrates Revolutionary Hyperspectral Imaging Cameras
Posted:

2018-4-3
Hyperspectral imaging acquisition in less than one second Imecís second-generation high-speed SNAPSCAN hyperspectral imaging camera uses an ultrasonic speed piezo motor stage and innovative software to enable the acquisition of high resolution hyperspectral images in less than 200ms. It will enable imecís partners to develop consistent spectral libraries and customized solutions faster than ever possible before, and this for a wide range of new applications in the medical market. The SNAPSCAN hyperspe
...Read More.
Phase One Industrial and Aerialtronics Sign Partnership Agreement
Posted:

2018-4-3
Enabling new opportunities in drone-based high-end aerial imaging Phase One Industrial, a world-leading provider of medium format metric cameras and imaging solutions for aerial applications, today announced that it has signed an agreement with Aerialtronics DV, a developer of end-to-end aerial data capture solutions. Together, these companiesí high-end products are opening up new opportunities in high-accuracy mapping and inspection markets. Under this agreement, the companies will cooperate to deliv
...Read More.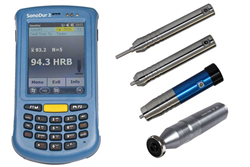 Berg Engineering Releases NewSonic SonoDur2 Hardness Tester
Posted:

2018-4-3
Berg Engineering & Sales, Company Inc., specializing in nondestructive and material testing equipment and service, has launched sales of the latest model of digital UCI hardness testers Ė the SonoDur2. With a more durable, larger probe base, data logging in line with current Windows software, and automatic software updates, the SonoDur2 replaces GEís MIC 10 and 20 as the new standard for reliable UCI hardness testing. Crafted by NewSonic, the SonoDur2 utilizes manual and motorized probes with test force
...Read More.
Zetec Introduces the First Truly Affordable Eddy Current Instrument with Surface Array Capability
Posted:

2018-4-3
Zetec Inc., a global leader in nondestructive testing (NDT) solutions, announced the launch of the MIZ-21C, the first truly affordable handheld eddy current instrument with surface array capabilities. The MIZ-21C can deliver fast, accurate inspections in demanding NDT applications including aerospace, oil and gas, manufacturing, and power generation. The surface array solution can reduce inspection time by up to 95% compared to traditional handheld pencil probes. The ergonomic design, long battery life,
...Read More.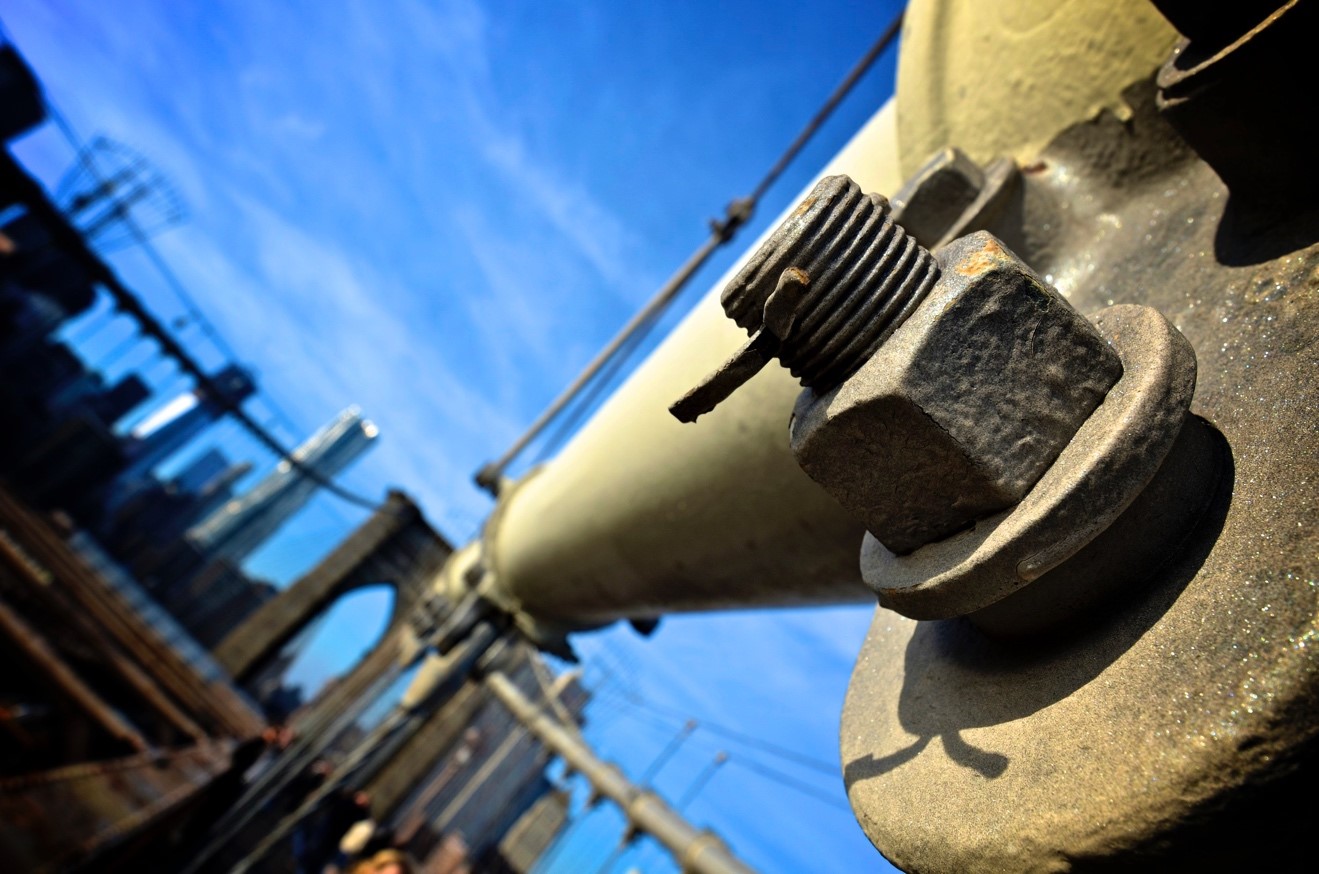 PRAGMA: Our Phased Array Ultrasound Solution for Bolt Inspection
Posted:

2018-3-27
Bolts, like any other structural component, are susceptible to defects such as corrosion and cracking. In order to comply with safety regulations and to maintain structural integrity, these bolts are required to be inspected and if defective, monitoring and/or replacement would be required. Phased array inspection using bolt scanner enables hard copy output and easy-to-interpret imaging. It also provides the ability to monitor component condition. It can be applied to bolts, studs, bridge pins and other
...Read More.
Southeastern Louisiana University Receives $1M Donation for Welding Inspection
Posted:

2018-3-26
Southeastern Louisiana Universityís industrial technology program has received a $1 million donation from CEO and co-founder of Performance Contractors Art Favre as part of a partnership to establish a welding inspection and supervision concentration for students interested in the field of welding. Industrial Technology instructor Anthony Blakeney explained how the relationship with Performance Contractors came to be. "I have known Art Favre through the American Welding Society," said Blakeney. "In ta
...Read More.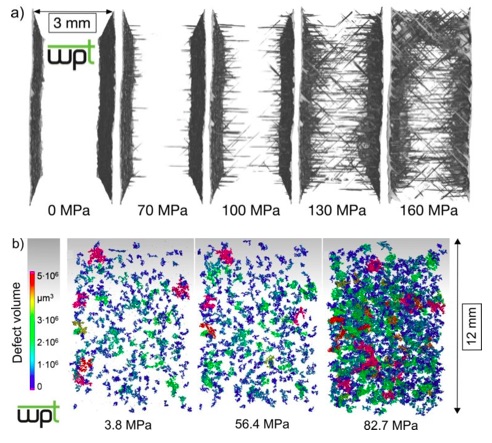 Composite Material Studies Using Debenís CT5000TEC X-ray Tomography Tensile Stage
Posted:

2018-3-26
Ronja Scholz is a scientific assistant and PhD student in the group of Prof. Dr. Frank Walther, Head of the Department of Materials Test Engineering (WPT) at TU Dortmund University. She specialises in the use of computed tomography (CT) to characterise composite materials contributing to the scientific and industrial research projects. These deal with investigations concerning metals, additively manufactured materials and composites using modern measurement and inspection processes, supported by optimized a
...Read More.
Low Profile Air Bearing Rotation Stage Provides 0.0015Ķrad Resolution
Posted:

2018-3-26
PI (Physik Instrumente), a leader in precision motion control solutions, will show its latest rotary air bearing stage series at this yearís LAM/LME (Laser Additive Manufacturing / Laserís for Manufacturing Event) show on March 27/8 in the Schaumburg Convention Center. PIís new A-635/A-637 PIglide low-profile stages have no rolling or sliding elements and deliver frictionless, non-contact motion, resulting in negligible reversal error, better wobble, eccentricity and velocity stability Ė ideal prerequisites
...Read More.
Industrial Inspection & Analysis Acquires Diversified Inspections
Posted:

2018-3-26
Industrial Inspection & Analysis, Inc. ("IIA") the USA expands its service offerings with the recent acquisition of Diversified Inspections / Independent Testing Laboratories, Inc. ("DI/ITL") and CraneCare, Inc. Founded in 1969, DI/ITL is the largest independent, third-party, safety and integrity inspection firms in the country specializing in on-site inspections of vehicle-mounted aerial lifts, digger derricks, fire trucks, airline ground support equipment and live-line tools for a variety of companies,
...Read More.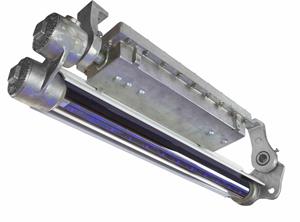 Larson Electronics LLC Releases 20W Explosion Proof LED Ultraviolet Light
Posted:

2018-3-26
Larson Electronics LLC, leader in industrial lighting, has released an ultraviolet LED light that is explosion proof and approved for use in paint spray booths, UL1598A wet locations and Class I Divisions 1 & 2 and Class II Divisions 1 & 2 areas. The EPL-24-1L-GSLED-UVA is a UL listed explosion proof LED light fixture that emits light in the ultraviolet spectrum between the 400nm - 315nm, with a peak wavelength of 365nm. This light is T6 rated for hazardous locations where UV lamps are used for a variety
...Read More.
Next 10 >>>
Displaying 61 through 70 of 200

More Newss: 1 | 2 | 3 | 4 | 5 | 6 | 7 | 8 | 9 | 10 | 11 | 12 | 13 | 14 | 15 | 16 | 17 | 18 | 19 | 20