NDT News

Putting Ultrasonic Nozzle Weld Inspection into Perspective With a 3D Environment
Posted:

2023-1-31
The non-destructive testing inspection of welds in nozzles can be a difficult application to get right, ensuring all defect types of interest can be properly detected and located within the weld. The use of Phased Array Ultrasonic Testing (PAUT) gives many benefits compared to radiography and is widely adopted as the method of choice for these complex configurations. However, there are many technical challenges that Level III inspectors and operators must consider when designing and carrying out PAUT weld i
...Read More.
Danatronics Teams up with Pine Environmental for Nondestructive Testing (NDT) Equipment Rentals and Sales
Posted:

2023-1-23
Danatronics Nondestructive Testing (NDT) equipment technology and Channel Partner is now available for rentals and sales through Pine Environmental. Pine provides daily, weekly, monthly, and long-term rentals. Pine also provides sale purchases, rent-to-own, and financing options. Danatronics has been a leader in NDT Technology for the last four decades in the areas of Ultrasonic Flaw Detectors, Ultrasonic Corrosion Thickness Gages, Precision Thickness Gages, Interface Program, Transducers, Magnetic Thick
...Read More.

Phil Schnyder Joins Apellix as COO
Posted:

2023-1-22
Apellix™ Moving from Product Development to Sales and Production with New COO Jacksonville, Florida...January 23, 2019 – Phil Schnyder, a software executive with over 30 years in the tech industry working with multiple startups and public companies, has joined Apellix as Chief Operating Officer. Phil has led teams that have sold over a quarter billion dollars of software. In 1984, Phil helped start North American Software, a company based in Munich, Germany, that republished U.S. software titles in Europ
...Read More.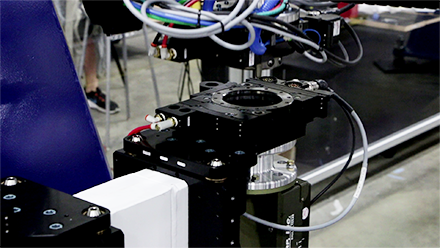 Aerobotix Develops All-In-One System for Defense Manufacturer with ATI End-Effectors
Posted:

2023-1-17
Producing the world's most advanced air defense missile requires technological innovation, especially when annual production is set to increase to 500 by 2024. And like any other defense product developed, missiles undergo rigorous inspection processes before deployment. So how will one of the United State's largest defense contractors meet demand? Using robots. Aerobotix (ABX) harnesses their expertise in aerospace manufacturing and deep knowledge of robotics to develop robust, innovative manufacturing
...Read More.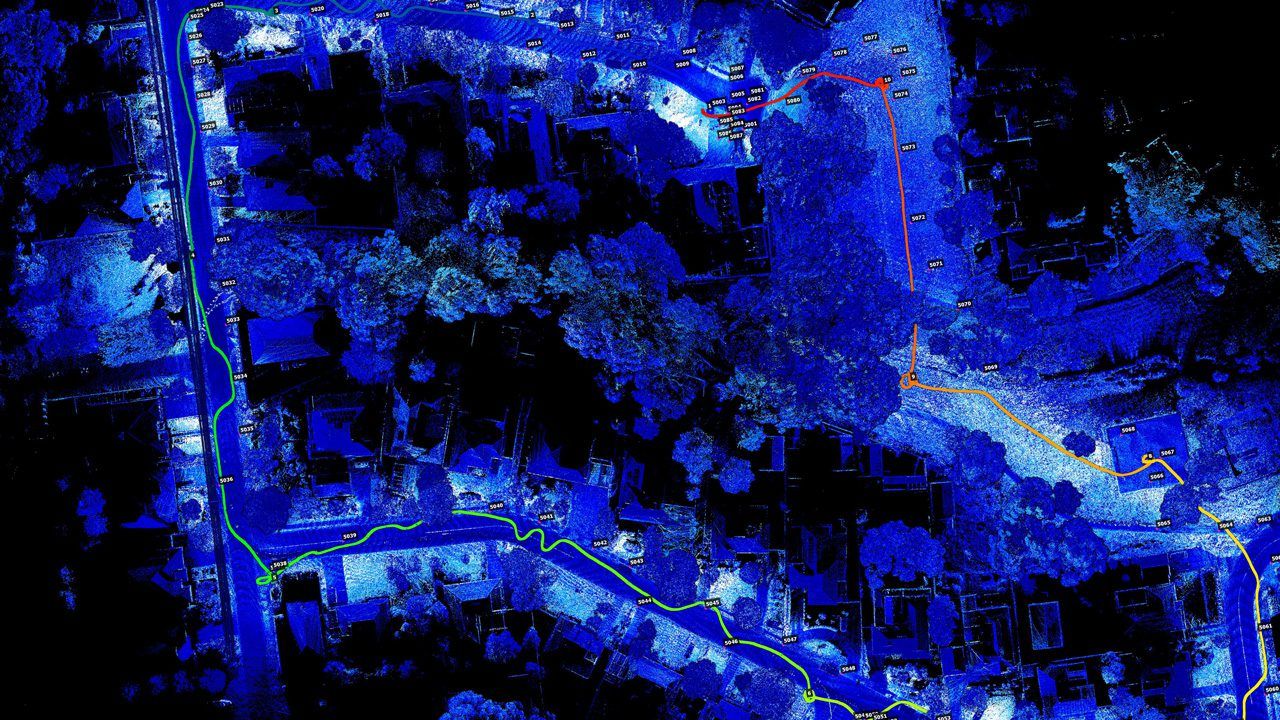 MFE Inspection Solutions Offers Autonomous LiDAR Mapping with Emesent Partnership
Posted:

2023-1-17
MFE Inspection Solutions has announced its appointment as a reseller of Emesent, a world leader in drone autonomy. This partnership will give MFE customers access to the full line of Emesent products including their flagship product Hovermap ST, an autonomy and mapping payload. Hovermap is widely used in the mining, infrastructure, surveying, and mapping industries to scan complex environments quickly and safely. Equally capable above ground or underground, indoors or out, Hovermap has built a worldwide re
...Read More.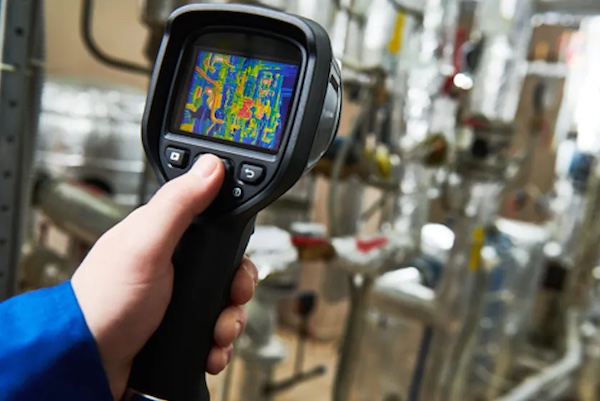 Infrared Cameras Spot Problems from a Distance
Posted:

2023-1-17
Infrared (IR) thermography scanning and inspection tools are getting more sophisticated and user friendly at the same time. Trained, certified thermographers armed with modern IR devices can safely detect and record adverse safety, environmental, or operational conditions such as hot spots, air and gas leaks, and excessive emissions. A new online marketplace and updated IR standards further bolster success. Infrared cameras designed for low size, weight, and power consumption (SWaP) deliver efficie
...Read More.
Teledyne FLIR debuts SIRAS Drone for Industrial Inspection
Posted:

2023-1-17
Teledyne FLIR, part of Teledyne Technologies Incorporated (NYSE:TDY), today launched SIRAS™, a professional drone that includes a quick-connect dual radiometric thermal and visible camera payload. Engineered for data security, performance, and affordability, SIRAS is optimized for industrial and utility inspection, public safety, firefighting, and search and rescue missions. "Designed to provide pilots with flexibility to get the job done, SIRAS delivers a geofence-free flight experience with thermal a
...Read More.
How To Maximize Automation with Eddyfi Technologies RMS Inspection Scanner
Posted:

2023-1-10
We've come a long way since the introduction of the first Rapid Motion Scanner (RMS) corrosion mapping solution in 2009. The journey began with the Single Crystal Ultrasonic Testing (SCUT) immersion integrated solution, which enabled users to perform large-area ultrasonic mapping of vessels, spheres, tanks, and pipelines. The RMS platform continued to build on its strong reputation adding phased array corrosion mapping and bringing the ability to speed up the inspection of large areas, while increasing the
...Read More.
JIREH releases automated solution for non-ferrous inspection.
Posted:

2023-1-9
JIREH launches MOTIX: a powerful new scanner for various plastic, fibreglass, non-ferrous materials and ferrous surfaces. This multi-faceted scanner helps users detect delamination, corrosion or weld defects using any number of supported probes and instruments. The all-new quick-release chain system assembles for corrosion inspection on pipes from 20 – 106.7 cm (8 to 42 inches) in diameter. Intricate scan paths, system settings and driving are adjusted using the colour touchscreen controller. The MOTIX c
...Read More.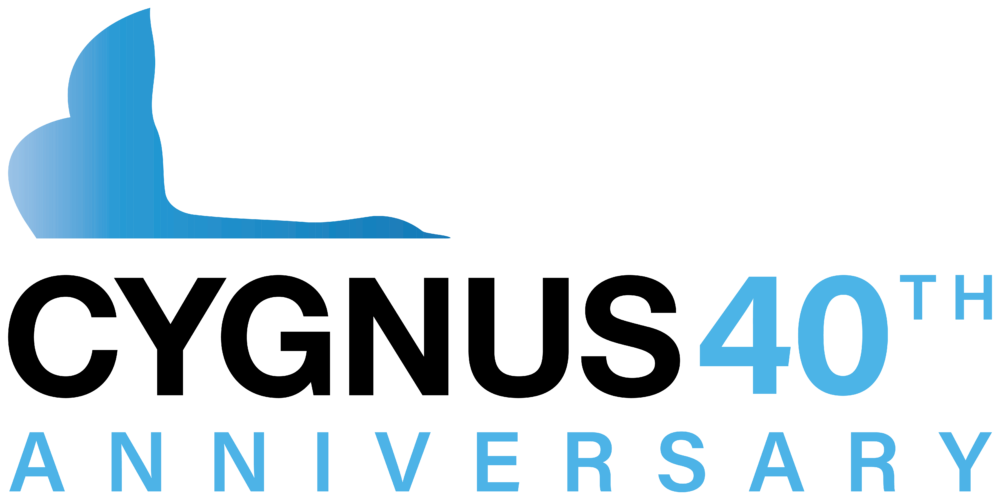 End of an era
Posted:

2023-1-5
Cygnus Instruments, Inc (Florida USA) has now officially closed. Originally incorporated in 1987, as a subsidiary of Cygnus Instruments Ltd (our UK design and manufacturing base), the US distribution company flew the Cygnus flag across the Americas for 35 years. This is truly the end of an era. Acknowledgement and thanks are extended to the US team for their dedication to Cygnus' products and brand, spanning 5 decades. At Cygnus' main headquarters in the UK, we can only view this as an opportunity to do
...Read More.
Next 10 >>>
Displaying 71 through 80 of 200

More Newss: 1 | 2 | 3 | 4 | 5 | 6 | 7 | 8 | 9 | 10 | 11 | 12 | 13 | 14 | 15 | 16 | 17 | 18 | 19 | 20