NDT News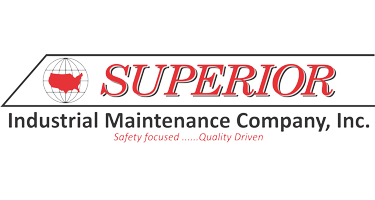 Warren Equity Expands Industrial Coatings Business with Acquisition of SIMCO
Posted:

2018-5-31
Warren Equity Partners, a lower middle market private equity fund, is pleased to announce the acquisition of Superior Industrial Maintenance Company ("SIMCO" or the "Company"). SIMCO, based in Concord, NC, provides corrosion protection services for mission critical assets in the infrastructure sector. SIMCO will serve as a platform investment in Warren Equity's strategy to build a leading industrial coating services company. Financial terms of the transaction were not disclosed. "We are excited to partne
...Read More.
Lamp posts inspection with EMAT Medium-Range Guided Waves
Posted:

2018-5-31
Corrosion detection becomes especially challenging when a section of the object being inspected is buried, covered, or coated, as the frequent presence of moisture and chemicals in the non-accessible areas can aggravate the degradation process. Due to that reason the investigation of inaccessible areas e.g. lamp posts inspection becomes a matter of vital importance. The loss in metal thickness caused by corrosion can cause sudden failure and significant damage to people and surrounding property. While wa
...Read More.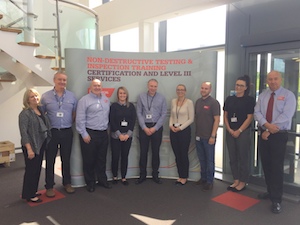 Ultrasonic Testing Training Suite Revamped Amongst Major NDT Investment
Posted:

2018-5-29
Since the beginning of 2018, there have been a number of changes at IMechE Engineering Training Solutions to improve the student's training experience to ensure they are as best prepared for their examination as possible. Ultrasonic Testing experts Andrew King and Richard Horsfall are now heading up the new UT training suite at IMechE. They are supported by James Caruth and new starter Jordan Wood to provide expert knowledge and experience to those studying for their standard UT certifications and advanc
...Read More.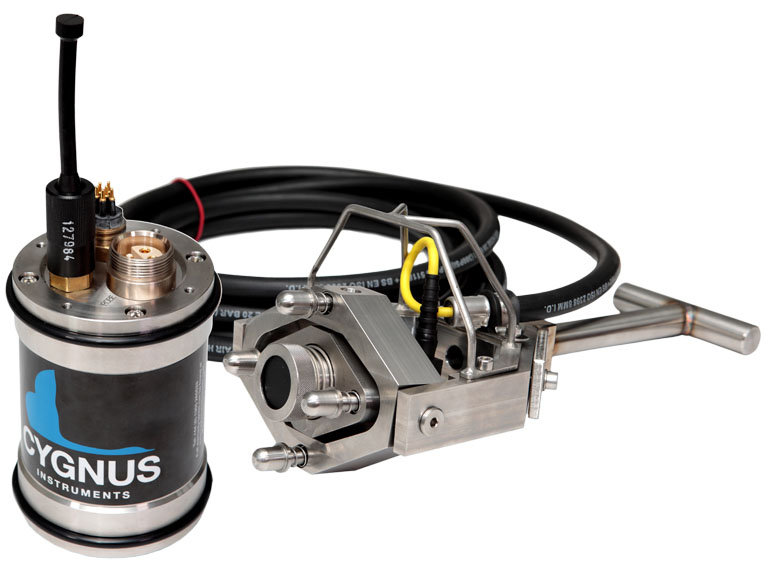 Cygnus UT FMD Offers Operational Flexibility and the Potential for Big Savings
Posted:

2018-5-29
BACKGROUND Flooded Member Detection is an inspection regime designed to screen subsea platform structural members for defects. A cracked weld, for example, can allow the ingress of sea water into the member which may create a point of failure for the structure. Operators therefore inspect these members on a regular basis to gain confidence that there has been no sea water ingress. TECHNIQUES There are two recognised non-destructive testing techniques that allow for Flooded Member Inspection; the us
...Read More.
Bahrain Distributor Receives Full Service Training From Cygnus
Posted:

2018-5-29
It was our great pleasure to welcome Mr Salman Mohamed Almalek of Vibrant Machines for Technical Services from Bahrain for service training. Vibrant Machines for Technical Services have been an exclusive distributor of Cygnus Instruments since 2012 and are now committed to offer full aftersales support, since receiving service training at our UK Head Office. Vibrant Machines are now a fully authorised Cygnus Service Centre and are equipped to provide calibration and full after sales support in Bahrain.
...Read More.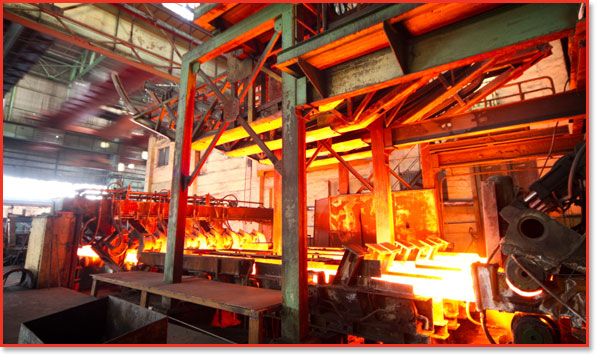 Webinar: How to Deploy 3D Imaging Technology for Industrial Inspection
Posted:

2018-5-28
How to deploy 3D imaging technology into your inspection application Date: June 15, 2018 11:00 AM Eastern Daylight Time 10:00 AM Central Daylight Time 08:00 AM Pacific Daylight Time 15:00 Greenwich Mean Time Cost: Free to attend. Duration: One hour. Presented by: Craig Borsack, President, G2 Technologies For certain machine vision inspection applications, 2D cameras do not provide sufficient data to accomplish specific inspection tasks. Luckily, numerous methods of implementing 3D vision sy
...Read More.
Hexagon Acquires NEXTSENSE Industrial Measurement and Inspection Solutions
Posted:

2018-5-28
Hexagon AB, a leading global provider of information technology solutions, announced today the acquisition of NEXTSENSE, a leading innovator in non-contact profile measurement and surface inspection. NEXTSENSE specialises in solutions that enhance product quality with speed and efficiency at micrometre accuracy in the automotive, railway, steel and aerospace industries. Founded in 2007 and headquartered in Graz, Austria, NEXTSENSE employs more than 80 people worldwide. Its advanced manual, inline and aut
...Read More.
Avoid 'Dead Ends' with Amotus NDT Data Solutions
Posted:

2018-5-28
The fact is that regulations and standards are now requesting that inspection data is to be recorded and traceable. This means that inspectors of nuclear plants, airplanes, refineries, and aerospace equipment need a strategic plan to store the data. Many factors should be considered to choose the right solution. At Amotus we were interested to get a deeper understanding of companies' criteria. And this is a portion of what we discovered. We have asked 150 businesses in the NDT market what is their cur
...Read More.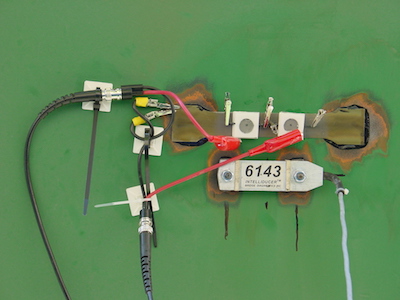 MFS EFS Reliable for Fatigue Crack Growth Detection According to ISU-BEC Study
Posted:

2018-5-22
Metal Fatigue Solutions (MFS), producer of the next generation of advanced Nondestructive Testing (NDT) and Structural Health Monitoring (SHM) technology systems for major civil and industrial infrastructure, today announced that its Electrochemical Fatigue Sensor (EFSTM) technologies have been independently evaluated in a 36-page report by the highly regarded Iowa State University's (ISU) Bridge Engineering Center (BEC) and been determined to ''perform well for crack detection.'' The 13-month ISU BEC St
...Read More.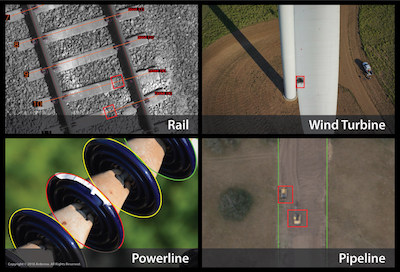 Bihrle Announces Ardenna Spin-off for Automated Inspection Detection
Posted:

2018-5-22
On the heels of its groundbreaking success with BNSF Railway in the achievement of truly automated long-range UAS supplemental track inspections, Bihrle Applied Research (Bihrle) announced today that it is spinning-off its computer vision and machine learning capabilities in a new venture called Ardenna (www.ardenna.com), which will offer solutions for the automated detection, classification and reporting of anomalies found during the inspection of critical infrastructure. While Ardenna will continue to off
...Read More.
Next 10 >>>
Displaying 71 through 80 of 200

More Newss: 1 | 2 | 3 | 4 | 5 | 6 | 7 | 8 | 9 | 10 | 11 | 12 | 13 | 14 | 15 | 16 | 17 | 18 | 19 | 20