NDT News


LMATS Australia Acquires Mechanical Testing Services
Posted:

2021-1-31
Another milestone for LMATS Australia! Mechanical Testing Services Pty Ltd (MTS), Brisbane's leading NATA accredited testing facility has been acquired by LMATS (Laboratories for Materials Advanced Testing Services). Acquisition of MTS has further reinforced LMATS' position in the Western industrial region of Brisbane, Queensland offering niche metallurgical and advanced NDT capabilities to MTS customers. MTS has been offering NATA accredited testing services to its customers since 2002. Mr Adrian P
...Read More.
Nine Reasons to Automate Material Analysis with Vanta
Posted:

2021-1-25
We recently launched the Vanta iX in-line X-ray fluorescence (XRF) analyzer for automating material analysis and alloy identification (ID) on the manufacturing line. Like all Vanta electronics, the Vanta iX analyzer works fast while delivering reliable, actionable results to guide critical decisions. The system is IP54 rated and vibration tested for greater uptime in production facilities. Here are nine reasons to consider the analyzer for your in-line XRF automation needs: Integrated in-line XRF m
...Read More.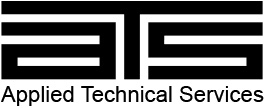 Odyssey Investment Partners Acquires Applied Technical Services
Posted:

2021-1-25
Odyssey Investment Partners ("Odyssey") announced that a fund it manages has acquired Applied Technical Services, Inc. ("ATS" or "the Company"), a premier provider of high-quality testing, inspection, and calibration services, in partnership with Jim J. Hills, the Company's President, and the existing ATS management team. Financial terms of the transaction were not disclosed. ATS, headquartered in Marietta, Georgia with more than 40 offices across the US, is a leading technical service platform that depl
...Read More.
ANYbotics raises $23 million in Series A funding
Posted:

2021-1-25
ANYbotics, a maker of four-legged robots, has raised CHF20 million ($23 million) in its Series A financing round led by Swisscom Ventures. The startup says the funding will serve to accelerate the commercialization of its autonomous robots for industrial inspection applications. ANYbotics enhances safety and productivity in industrial operations through autonomous mobile robots capable of navigating complex environments. The Swiss company spun out in 2016 from ETH Zurich and works with a team of
...Read More.
Nanotronics Unveils nTelligence4G AI Software
Posted:

2021-1-25
Nanotronics, developer of the world's most advanced robotic industrial microscope that combines AI, automation, and sophisticated imaging for industrial inspection, is announcing the release of its fourth generation of artificial intelligence software, nTelligence™. The new innovations include broad improvements to the nSpec® platform by adding two new AI models with improved performance and increased flexibility. In addition to Nanotronics' extensive library of analyzers, nTelligence™ adds the ability t
...Read More.
Smart Internet Lab Accelerate UK Drone Capabilities
Posted:

2021-1-25
Experts from the University of Bristol are among a UK-wide consortium that is pushing the boundaries of drone development and aviation capabilities. The consortium of 16 entities, led by specialist drone command and control solution developer, sees.ai, and including aviation, aerospace and industry giants BAE Systems, NATS and Sellafield, has won a share of £30 million to develop and test a remotely operated drone system for industrial and urban environments. The futuristic system will enable remote i
...Read More.
Vanta iX In-Line XRF Analyzer Automates Material Analysis and Alloy ID
Posted:

2021-1-20
The new Vanta iX in-line X-ray fluorescence (XRF) analyzer automates material analysis and alloy ID on the manufacturing line, delivering instant results for real-time process monitoring and 100% inspection. Designed to operate 24/7, the analyzer streamlines quality inspections for metal fabrication and geo processing. Metal fabrication requires 24/7 process control to verify that products are being manufactured using the correct alloy to avoid costly material mix-ups. The Vanta iX analyzer provides clear
...Read More.
Non-destructive Testing of Composite Materials with UNX Taiwan
Posted:

2021-1-19
In yacht and boat building the most commonly used materials are the so-called composites. By cleverly combining the positive properties of at least two components, they often have outstanding features - some of them even specially adapted to their respective areas of application. It is hardly surprising that they are also used for high-performance applications in the aerospace industry, in power engineering, e.g. for wind turbines, in medical technology, in sports equipment manufacturing and in the automoti
...Read More.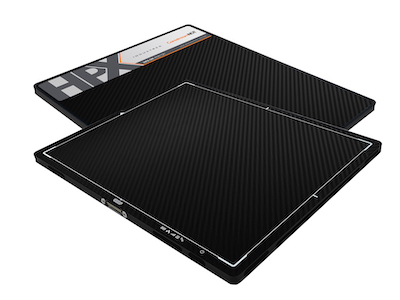 Carestream NDT Introduces New Large Format Detector
Posted:

2021-1-19
Carestream's Non-Destructive Testing (NDT) group has expanded their portfolio of market-leading digital radiography (DR) detectors to support a broad range of customer applications. The new HPX-DR 4336's 100-micron resolution enhances a customer's ability to detect defects in quality control inspections that meet demanding industry standards. The large format, 43 x 36 panel allows a broader size of parts to be inspected with one shot so customers can carefully examine a greater number of parts in less time.
...Read More.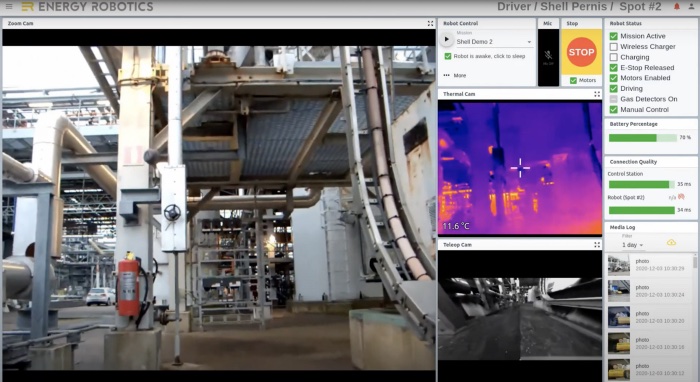 Revolutionizing Industrial Inspection - the Rationale Behind Investment in Energy Robotics
Posted:

2021-1-19
We are excited to lead the € 2 million seed financing round of Darmstadt-based Energy Robotics alongside a syndicate of experienced angel investors. The exceptional team around the founders Marc Dassler, Dr. Dorian Scholz, Dr. Stefan Kohlbrecher, and Dr. Alberto Romay built a hardware-independent software operating platform for mobile inspection robots that will change industries. Rigorous inspection prevents catastrophes March 2012. Uncontrolled gas leaked out on the "Elgin'' drilling rig in
...Read More.
Next 10 >>>
Displaying 71 through 80 of 200

More Newss: 1 | 2 | 3 | 4 | 5 | 6 | 7 | 8 | 9 | 10 | 11 | 12 | 13 | 14 | 15 | 16 | 17 | 18 | 19 | 20