NDT News
Sensor Networks Releases On-demand Webinar for Loose Parts Retrieval
Posted:

2020-7-21
Sensor Networks, Inc. (SNI) recently released an on-demand webinar focused on industrial retrievals of loose parts including information on best practices in retrieving, developments in tooling, and real-world retrieval examples. The Webinar is co-authored and presented by Bruce Pellegrino, Co- Founder and VP of Marketing at Sensor Networks. Bruce is a 40-year veteran in the Remote Visual Inspection (RVI) industry. Co-author of this webinar is Jeff Drost, RVI Product Manager at Sensor Networks. Jef
...Read More.
Carestream NDT Partnering with AINDT to Offer Advanced Industrial Radiographic Training
Posted:

2020-7-21
Two leaders in the nondestructive testing industry are joining forces to provide new, hands-on training for NDT technicians and companies who want to optimize their use of digital radiography. The American Institute of Nondestructive Testing (AINDT) recently acquired a 21,600 sq. ft. facility in Baxter, MN, that will feature a new Carestream NDT Digital Imaging Training Center. Carestream is equipping the center with the latest digital imaging technology for the digital radiography classroom and laborato
...Read More.
Equipcon Group Welcomes Nordinkraft as Its Newest Partner
Posted:

2020-7-21
NOBLESVILLE, IN – July 20, 2020 – EQUIPCON GROUP, today announced the recent signing of an exclusive partnership agreement with NORDINKRAFT AG, a world-leading developer and manufacturer of modern high-tech NDT systems for non-destructive examination of products in the primary metals: ingot, slab, plate, strip, billet, bar, rod, wire, tube & pipe industries as well as in the energy, automotive and aerospace industries. Nordinkraft technologies include: Piezoelectric, Arrays, Phased array, Non-contact EM
...Read More.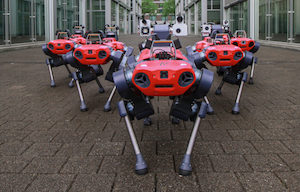 First ANYmal C Legged Robot Customer Deliveries
Posted:

2020-7-18
ANYbotics is proud to announce that the first production batch of ANYmal C robots has been delivered to engineering partners and research customers worldwide. This marks a significant milestone for ANYbotics as a mobile robot manufacturer as well as an important step in revolutionizing the industrial inspection and maintenance workflow. Since the launch of the new ANYmal C robot last year, the ANYbotics team has been focusing on a growing number of partnerships with several key industry vendors and operator
...Read More.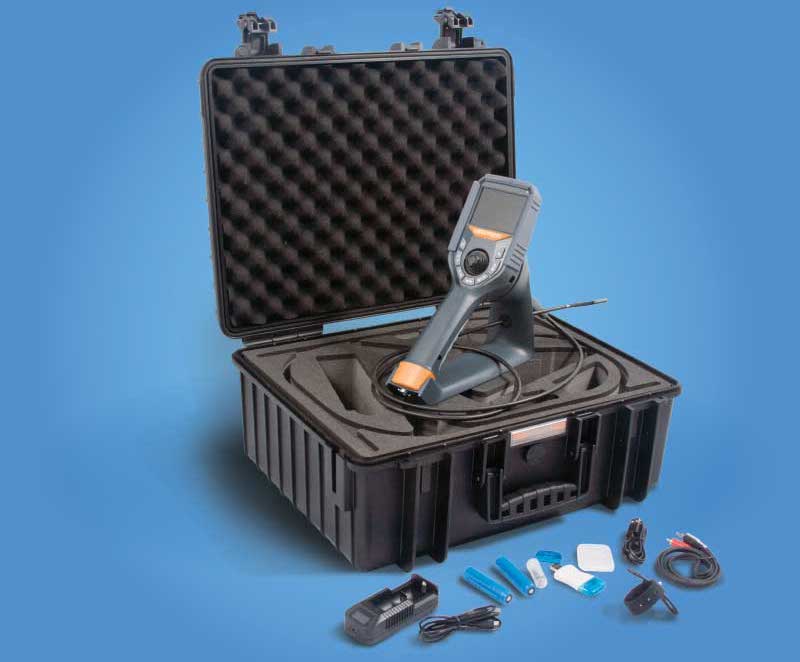 Viewtech Borescopes Announces VJ-3 2.2mm Mechanical Articulating Video Borescope
Posted:

2020-7-18
As inspection areas decrease in size, ViewTech Borescopes insertion tube diameters must follow suit. The VJ-3 2.2-millimeter is the newest and smallest diameter inspection tool available from the industry-leading video borescope professionals at ViewTech. The VJ-3 2.2mm is utilized during many different types of inspection processes, including metal castings, small-scale components, circuitry and more ensuring that every part is up to spec. The VJ-3 2.2mm video borescope is available with an ultra-thin 2
...Read More.
Boston Dynamics Brings Game Changing Robot to Market
Posted:

2020-7-18
Boston Dynamics, the global leader in mobile robotics, today debuted sales for Spot, the agile robot that climbs stairs and traverses rough terrain with ease. This launch marks the first time that businesses can purchase a Boston Dynamics robot, and represents Boston Dynamics' first online sales offering. Spot is designed to go where other robots can't go and to perform a broad number of tasks. The robot can be reconfigured for various use cases to increase efficiency and greatly reduce safety risks in t
...Read More.

Neurala Announces VIA Software For Quality Inspection in Manufacturing
Posted:

2020-7-18
Today, vision AI software company Neurala announced its VIA (Vision Inspection Automation) software: an integrated solution to help manufacturers ensure quality inspection on the production line while scaling to meet product demands. "Historically, AI has been too expensive or complex to deploy at scale in a manufacturing environment. As the world approaches a new normal, manufacturers are facing irregular patterns in consumer demands, and heightened pressures on machine utilization, production efficienc
...Read More.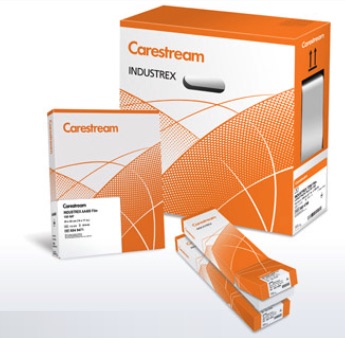 Carestream Non-Destructive Testing Launches New INDUSTREX Software with Sharper Image Quality
Posted:

2020-7-18
Raising the bar in non-destructive testing (NDT) technology, new Carestream NDT INDUSTREX Digital Viewing Software Version 5.2 delivers a higher level of image resolution for digital radiography, resulting in more accurate defect detection for NDT inspections. This software is an all-in-one solution that includes modules for CR, DR and data, eliminating the need to purchase costly add-on modules. It also includes upgrades over the life of users' capture devices, ensuring the latest features and functionalit
...Read More.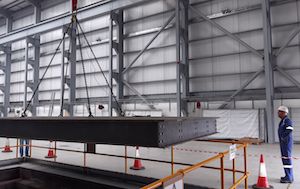 Jacobs Opens Decommissioning Solutions Center
Posted:

2020-7-17
New facility using new and adapted technologies for nuclear decommissioning to support collaborative working with our clients and supply chain. Jacobs has opened a new Engineering and Technology Center in West Cumbria, U.K. to increase its capability to deliver innovative solutions to major decommissioning challenges. The 1,320 m² high-bay facility in Egremont, one mile from the Sellafield nuclear site, will service a growing demand for engineering development expertise to design, build and test new t
...Read More.
Sarcos Robotics names MFE an Official Rental and Resale Partner
Posted:

2020-7-14
The Guardian® S Robot Is A Low-Profile, All-Terrain Multi-Sensor Inspection Tool Operated Through Remote Communication Salt Lake City and Houston — July 14, 2020 — Sarcos Robotics and MFE Rentals today announced a partnership giving MFE Rentals customers premier access to the innovative, award-winning Guardian® S robotic crawler system, a compact, multi-purpose remote visual inspection tool designed to traverse challenging terrain while maintaining real-time two-way video, voice and data communication.
...Read More.
Next 10 >>>
Displaying 71 through 80 of 200

More Newss: 1 | 2 | 3 | 4 | 5 | 6 | 7 | 8 | 9 | 10 | 11 | 12 | 13 | 14 | 15 | 16 | 17 | 18 | 19 | 20