NDT News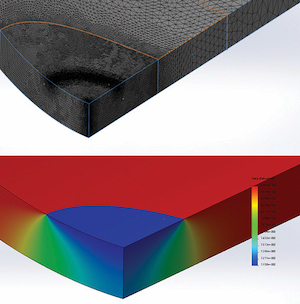 Managing Thermal Quench at Power Plants
Posted:

2019-4-26
Attemperation equipment is necessary to control steam temperatures at many power plants. However, when the equipment functions improperly or the design is flawed, thermal quenching/shock can damage piping. Proper inspections and sound engineering evaluations can identify problems, allowing corrections to be implemented before failure occurs. Most large combined cycle power plants are equipped with steam attemperation equipment to control temperatures below design limits during normal operation an
...Read More.
Librestream and Ecom Announce Wearable Cameras for Inspection
Posted:

2019-4-26
Librestream and ecom, a Pepperl+Fuchs brand, announced today at Hannover Messe the latest innovation for asset analysis and safety inspections in hazardous locations with the Onsight Cube-Ex wearable camera. Librestream and ecom worked collaboratively to design, build, and certify this unique inspection tool for industrial workers in Ex-rated environments. Using the Cube-Ex, workers on an oil rig, in a process facility, or beside an aircraft can safely inspect processes and analyze complex assets. By pai
...Read More.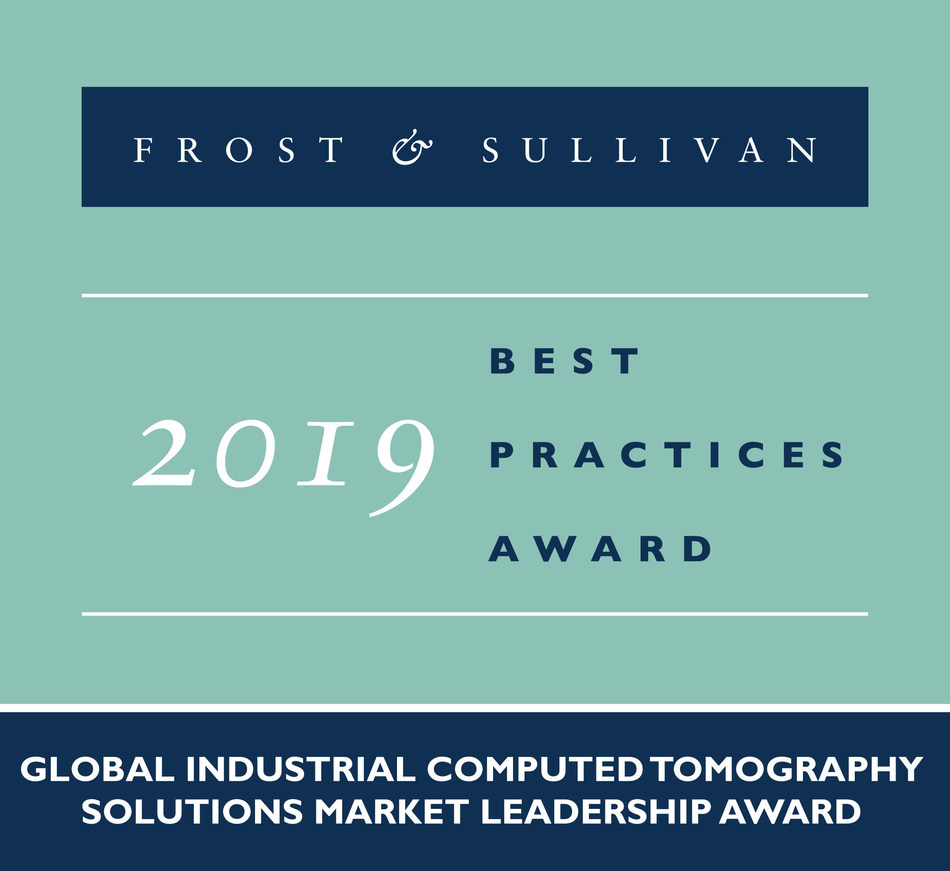 GE Inspection Technologies Recognized for Market Leadership for CT
Posted:

2019-4-26
Based on its recent analysis of the global industrial computed tomography (CT) solutions market, Frost & Sullivan recognizes GE Inspection Technologies, part of Baker Hughes, a GE company (BHGE IT), with the 2019 Market Leadership Award for capturing 22% of the market share. The company covers major industries such as electronics, automotive, oil & gas, power, additives, aerospace and aviation. BHGE IT's commitment to innovation and access to advanced technologies enable it to deliver an automated in-line C
...Read More.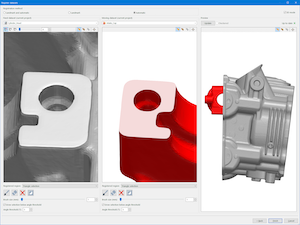 NSI and Synopsys Announce New UK Workshop
Posted:

2019-4-26
North Star Imaging (NSI) and Synopsys are running a workshop in High Wycombe, UK, on June 5th. The workshop will cover methods for going from 3D computed tomography images to simulation-ready models using Simpleware software. This collaboration represents a valuable chance to see some of the latest workshops for simulation and NDT. More information is available here: https://4nsi.com/events/nsi-and-synopsys-technical-workshop Agenda 13:30 - 13:40 Registration & Refreshments 13:40 - 14:10 Introdu
...Read More.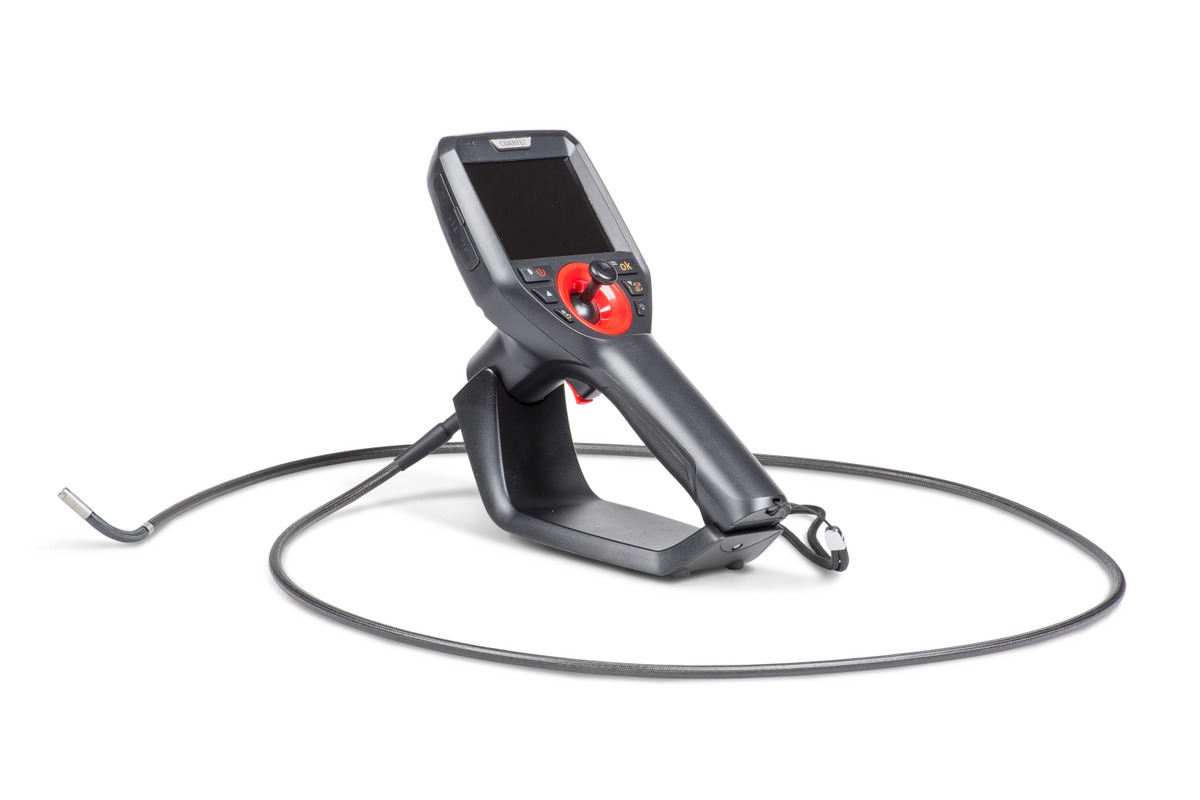 New Snake Scope VOYAGER: Versatility and Convenience Can Be Affordable
Posted:

2019-4-22
Full 4-direction articulation does not have to be expensive, and the Voyager Snake Scope, with joystick controlled articulation, is proof of this fact. Furthermore, this equally applies to the wide selection of probe lengths and diameters, as well as many other useful add-ons that come with the Voyager Snake Scope. The control unit of the scope features a pistol grip ergonomic design equipped with a joystick and control buttons. The joystick allows for 4-way, 360-degree articulation, while control buttons a
...Read More.
ICI Releases Multi-Sensor UAV Payloads for Industry
Posted:

2019-4-20
Infrared Cameras Inc (ICI) is releasing a line of multi-sensor payloads specifically designed for the unmanned aerial inspection market. Working closely over the past few years with many industry leaders, ICI has developed the equipment and methods for efficiently inspecting critical assets via unmanned aerial vehicles (UAVs). These industries include petrochemical (upstream, midstream and downstream), power distribution, alternative energy, and infrastructure. ICI has developed and integrated many senso
...Read More.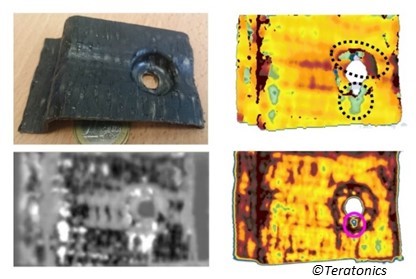 Teratonics Expands into NDT Market with Socomore Ventures
Posted:

2019-4-20
Teratonics, a Paris-Saclay based Deep Tech startup with a proprietary technology for contactless non-destructive testing (NDT) and imaging received a seed investment from Socomore Ventures. Researchers from the chemical-physical laboratory (LCP) at Paris-Sud University / CNRS founded Teratonics in 2017. They successfully developed a breakthrough pulsed terahertz technology that allows them to perform dimensional measurement and detect defects inside electrical insulating materials. These materials includ
...Read More.
Oceaneering's TAXI™ Digital Radiography Solution to Provide Significant Cost Savings
Posted:

2019-4-20
Oceaneering International, Inc. ("Oceaneering") has launched a new digital radiography solution for the oil and gas sector, the Trip Avoidance X-ray Inspection (TAXI™) system, aimed at reducing the number of unplanned shutdowns. Recognized as a finalist at this year's SPE Offshore Achievement Awards' "Innovator" category, the TAXI™ solution represents a step-change in industrial radiography operations. Typically, radiography uses gamma radiation emitting isotopes. This upsets nucleonic level control ins
...Read More.
Webinar: Robotic Inspection April 23
Posted:

2019-4-20
Making sure the pipelines that serve the oil, gas, petrochemical, and other industries are sound is critically important but not easy. Until now, operators have had only one option—send people into the field to inspect for corrosion, leaks, structural damage, and wear. Today, crawler robots and unmanned aerial vehicles (UAV) offer a way to inspect pipelines thoroughly, more frequently, and more affordably. ASME's webinar, Inspection Robots: Pipeline Leaks, at 2:00 pm Eastern on April 23 will feature two
...Read More.
Neurala Launches Brain Builder Platform for Industrial Vision and Inspection AI
Posted:

2019-4-20
Today, Neurala announced the launch of Brain Builder: an end-to-end SaaS platform to streamline the creation of custom vision AI solutions. By giving organizations an all-in-one tool for data tagging, training, deployment, and analysis, Brain Builder makes custom vision AI creation more efficient and accessible for AI beginners and experts alike. "While investments in AI have increased exponentially in recent years, a staggering 91 percent of organizations still face significant barriers to adoption, inc
...Read More.
Next 10 >>>
Displaying 71 through 80 of 200

More Newss: 1 | 2 | 3 | 4 | 5 | 6 | 7 | 8 | 9 | 10 | 11 | 12 | 13 | 14 | 15 | 16 | 17 | 18 | 19 | 20