NDT News

The Cygnus Subsea Stars Rising to Challenges
Posted:

2021-9-23
Cygnus Instruments are renowned worldwide as masters of robust, user-friendly ultrasonic testing equipment. Their first-class subsea range is designed to perform quick, efficient routine maintenance surveys on subsea structures and equipment, from offshore rigs, UWILD and IWS class surveys, to caissons, canal locks and pipelines. A resounding success nearly 40 years strong It's hard to believe Cygnus Underwater - one of the first products Cygnus brought to the market nearly 4 decades ago, remains the
...Read More.
RAE Recommends Dye Testing for Auto Repair
Posted:

2021-9-22
A welding supply distributor this month advised collision repairers to double-check welding and parts with dye penetrant inspection testing. "You should be doing this all the time," SCRS board member Dave Gruskos (Reliable Automotive Equipment) told an SCRS open board meeting July 14. The process is simple, according to instructions posted online by Magnaflux, one dye testing kit manufacturer. Clean the component, spray the dye, wait for it to penetrate the metal, wipe it away, and apply developer
...Read More.

MilTouch Solutions Develops Lead-Free High kV X-ray Visible Scales for NDT
Posted:

2021-9-22
MilTouch Solutions, LLC (http://www.miltouch.com) has released the MilTouch™ High kV X-Ray Visible Scale for use in high kV radiographic non-destructive testing (NDT). This lead-free scale is available in four lengths, 3 inches (3"), 6 inches (6"), 15 centimeters (15 cm) and 12 inches (12"). It is designed to be visible next to plates of up to two inch (2") thickness under 300 kilovolts (kV). MilTouch™ High kV X-Ray Visible Scales meet the requirements for measurement scale comparators set forth in the ASME
...Read More.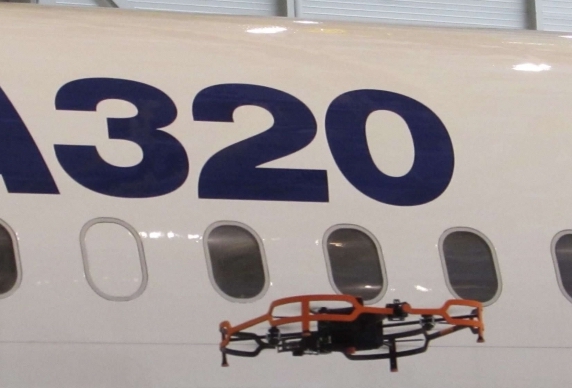 Are Drones the Future of MRO? (Video)
Posted:

2021-9-22
Drone technology has revolutionized many industries. As remotely piloted drones continue to be utilized to inspect and maintain industrial plants and power lines, it would be a logical move by the aviation industry to adopt such equipment in MRO operations. While several companies have already presented their solutions, drone technology is not being rolled out as fast as one might have predicted. Initially confined to military surveillance roles or leisure activities, drones are now being trusted w
...Read More.
Tichawa Vision Releases RingCIS Tube Profiling Sensors
Posted:

2021-9-22
It was not long ago that Tichawa Vision in Friedberg brought a world novelty to the international market with the BoroCIS. Now, within a very short time, another sensation follows. With the RingCIS, a unique sensor ring from the 'CIS-Profile-Scan' product family is on the market, which revolutionises the quality assurance of the outer sides of tubes, profiles and pipes. As a result, the smallest scratches, cracks and other defects of test objects can be crystallised. The industrial scanner detects 100 per c
...Read More.
NVIDIA Unveils Jetson AGX Xavier Industrial Module
Posted:

2021-9-22
From factories and farms to refineries and construction sites, the world is full of places that are hot, dirty, noisy, potentially dangerous — and critical to keeping industry humming. These places all need inspection and maintenance alongside their everyday operations, but, given safety concerns and working conditions, it's not always best to send in humans. Robotics and automation are increasingly used in manufacturing, agriculture, construction, energy, government and other industries, but many com
...Read More.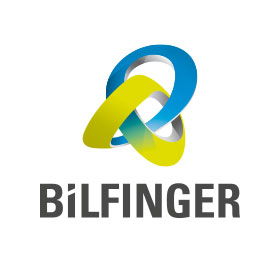 Bilfinger Wins Hinkley Point Contract for Piping Systems
Posted:

2021-9-22
Bilfinger has won a contract from Hinkley Point C for the execution design, supplier management, fabrication and installation of piping systems for the construction of the new nuclear power plant in the South West of England. Worth ~€68 million (~£58 million), the contract is to be completed by 2025 and will be booked under Bilfinger's Engineering & Maintenance Europe and Technologies segments. "The award of this first major contract by EDF marks a key milestone in our work on the Hinkley Point C project
...Read More.

CMTC Helps X-Ray System Manufacturer Increase Throughput
Posted:

2021-9-22
California Manufacturing Technology Consulting® (CMTC) recently engaged with Creative Electron to deliver Lean Manufacturing Training in an effort to increase throughput and improve the organization's teamwork and collaboration. Since 2008, Creative Electron has manufactured digital X-ray inspection systems for a variety of industries including military, aerospace, medical device, and automotive. The company's innovative X-ray systems reduce quality issues and improve inspections to solve commercial and
...Read More.
OCIMF Replacing SIRE Tanker Inspection Programme with New Regime from 2022
Posted:

2021-9-19
The Oil Companies International Marine Forum (OCIMF) is currently developing an updated and enhanced version of its Ship Inspection Report Programme (SIRE) tanker risk assessment tool, the ship inspection regime that has become central to supporting safety and best practice in the marine industry. The new regime, SIRE 2.0, will replace the current system from Q2 2022, delivering a more comprehensive inspection regime with enhanced tools, strengthened governance processes and more in-depth reporting outcomes
...Read More.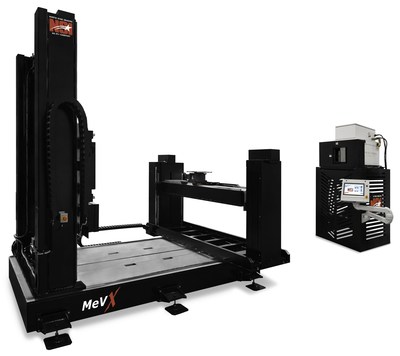 MeVX High Energy Computed Tomography X-Ray Solutions
Posted:

2021-9-19
North Star Imaging introduces a new range of High Energy X-ray systems that are available in 3, 6 and 9 Million Electron Volts. The MeVX product line. Timothy Lebens, Global Sales Director NSI says: "The MeVX line answers the need for higher energy X-ray inspection to deeply penetrate, dense parts, that cannot be scanned using standard, lower energy, X-ray equipment. Use of a 3, 6 or a 9 MeVX is a huge time saving solution, especially for aerospace, defense, automotive and other emerging technologies
...Read More.
Next 10 >>>
Displaying 71 through 80 of 200

More Newss: 1 | 2 | 3 | 4 | 5 | 6 | 7 | 8 | 9 | 10 | 11 | 12 | 13 | 14 | 15 | 16 | 17 | 18 | 19 | 20