NDT News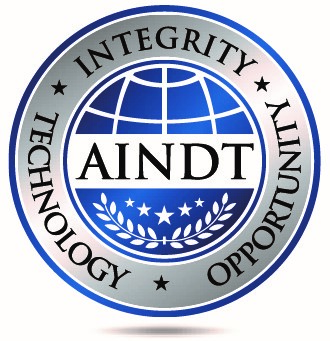 Parts Life Retains the American Institute of Nondestructive Testing as Responsible Level III
Posted:

2020-4-17
Parts life, Inc. has retained the American Institute of Nondestructive Testing as its' responsible NDT Level III and NDT training provider. "Retaining the American Institute of Nondestructive Testing as our Responsible NDT Level III and for additional employee training is a great strategic move for us." Said Rohit Bhalla, Parts Life COO. "The depth of knowledge their team brings to our NDT program will be beneficial for the growth of our company." Parts Life, Inc. was founded in 2007 and provides cust
...Read More.
Unilux Integrates Machine Learning To Coil Edge Inspection System
Posted:

2020-4-16
Unilux, the world's leading designer and manufacturer of surface and edge inspection systems for the metals industry, has just announced the ability to provide Automatic Defect Detection using the industry's first database of coil edge defects. High definition examples of typical trim defects, captured by the Edge Tech remote inspection system, provide a rare in-process view of coil edge defects typically only seen on finished coils. Image: Edge Tech gives operators a real-time view of edge quality from
...Read More.
Teledyne CARIS Invites Attendees to "Bring the Noise"
Posted:

2020-4-16
Teledyne CARIS, a Teledyne Technologies [NYSE:TDY] company, will demonstrate their newly released AI tool at Oceanology International 2020 in London, UK, March 17-19. Meet with our experts at booth H500 to learn about the industry's first COTS (commercial off-the-shelf) AI solution for cleaning sonar noise. Leveraging deep learning techniques, the new solution will bring fundamental change to how sonar data is processed. Powered by the CARIS Mira AI platform, the tool is available with CARIS' HIPS & SIPS
...Read More.
Eddyfi Acquires Halfwave and ART Technology
Posted:

2020-4-16
Eddyfi/NDT announced today the acquisition of Halfwave, headquartered in Bergen, Norway. Halfwave is the owner of the proprietary Acoustic Resonance Technology (ART), an ultrasound-based technique which allows high-precision measurements in imperfect conditions and without the need for liquid couplant. The company is currently active worldwide in the field of Subsea inspection and Pipeline inline inspection (ILI). The company has over 70 employees and additional offices in Oslo, Norway, and Houston, USA.
...Read More.
Wood Grows US Renewables Business
Posted:

2020-4-16
Wood, the global engineering and consulting company, has secured a number of engineering, procurement and construction (EPC) onshore wind contracts in the United States worth a combined $100m. The largest of the recently awarded contracts is the next phase in American Electric Power (AEP) Renewables' wind farm development in south-central Kansas, where Wood will provide the entire EPC services for the milestone project. The Flat Ridge 3 wind farm is an extension of the success of Flat Ridge 1 and 2, which
...Read More.
New Nanofocus X-ray Tubes from X-RAY WorX
Posted:

2020-4-16
New nanofocus X-ray tubes from X-RAY WorX - Target cooling now available for highest resolution tubes with 225 kV and 240 kV Garbsen, April 15th, 2020. The product line TCNF Plus addresses scientific and industrial applications with demand for highest resolution down to 0.5 microns. X-RAY WorX extended its TCNF Plus product line with two models of 225 kV and 240 kV maximum voltage – XWT-225-TCNF Plus and XWT-240-TCNF Plus. The most remarkable features of the product line TCNF Plus are the target cooli
...Read More.
59th Annual British Conference on Non-Destructive Testing
Posted:

2020-4-16
NDT 2020: Book now to secure your place Registration is now open for the 59th Annual British Conference on Non-Destructive Testing, taking place from 15-17 September 2020 at The Park Inn by Radisson Hotel, Northampton, UK. Register online before 14 August 2020 to receive your early registration discount! Visit https://www.bindt.org/events/ndt-2020/registration/ for further information and to register. Abstract submission Abstracts should be submitted via Manuscript Central by 8 May 2020. To su
...Read More.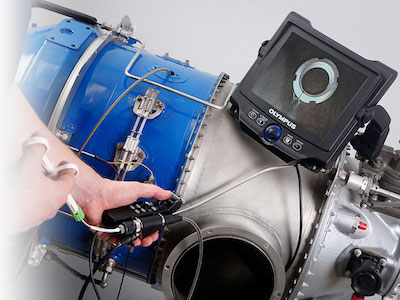 IPLEX™ NX Working Channel Solution Features Six Internal Retrieval Tools
Posted:

2020-4-15
With similar functionality as a standard videoscope insertion tube, the IPLEX NX working channel scope is a useful backup while offering the versatility to detect and remove foreign object debris (FOD). A Versatile Tool for FOD and Visual Inspection When an aircraft is on the ground due to FOD, speed and efficiency are critical for completing inspections promptly to get the asset back in service. The IPLEX NX working channel scope features six retrieval tools so that inspectors can locate foreign obje
...Read More.
Jacobs to Supply NDT Services for Fusion Project
Posted:

2020-4-14
Jacobs (NYSE:J) is continuing its leadership in clean energy with the award of several contracts, with an estimated combined value of more than $25 million, by Fusion for Energy (F4E), ITER Organization and the United Kingdom Atomic Energy Authority (UKAEA). ITER awards for leading edge research and engineering support in fusion energy Selected to support leading-edge research in fusion, a potential source of safe, non-carbon emitting and virtually limitless energy, Jacobs is delivering a range of tec
...Read More.
Artificial Intelligence Drives New Industrial Inspection Drones
Posted:

2020-4-10
Digital Aerolus has created autonomous industrial inspection drones using a combination of artificial intelligence and multi-dimensional mathematics, allowing them to operate without external sensors or navigational aids such as GPS. Digital Aerolus is an autonomous technology company. We develop autonomous mobility systems for any vehicle that flies, drives, dives or swims. Digital Aerolus has a cutting-edge framework for autonomy combining A.I. with math from deep space navigation. We've
...Read More.
Next 10 >>>
Displaying 81 through 90 of 200

More Newss: 1 | 2 | 3 | 4 | 5 | 6 | 7 | 8 | 9 | 10 | 11 | 12 | 13 | 14 | 15 | 16 | 17 | 18 | 19 | 20