NDT News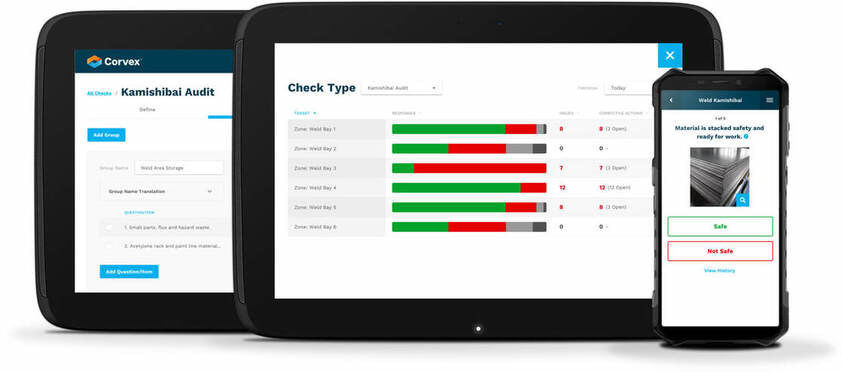 Corvex Connected Worker™ Drives Industrial Innovation
Posted:

2021-2-13
With the addition of Checks™, Corvex Connected Worker™ (Corvex) continues to enhance the functionality of its industry-leading connected workforce execution platform. The Checks™ functionality builds upon the Company's core belief in the untapped value of frontline workforce enablement by adding new technology that reimagines traditional audit and inspection processes. Checks™ helps capture and analyze critical process and business insights from the frontline in real time. According to founder and Co-CEO
...Read More.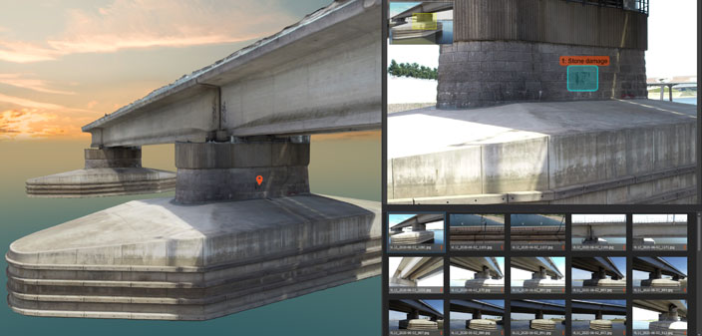 TwinSpect Tool Facilitates Virtual Inspections
Posted:

2021-2-13
Twinsity, a German-based startup with a focus on innovative software solutions for the AEC industry, has released a new tool, TwinSpect, that leverages true-to-life digital replicas for simple, efficient, and reliable virtual inspections. Designed for infrastructure, industrial assets, telecom towers, and oil & gas, TwinSpect enables every asset stakeholder to be involved in digital and virtual inspections by focusing on easy-to-use and intuitive user experiences. Engineers, safety and maintenance
...Read More.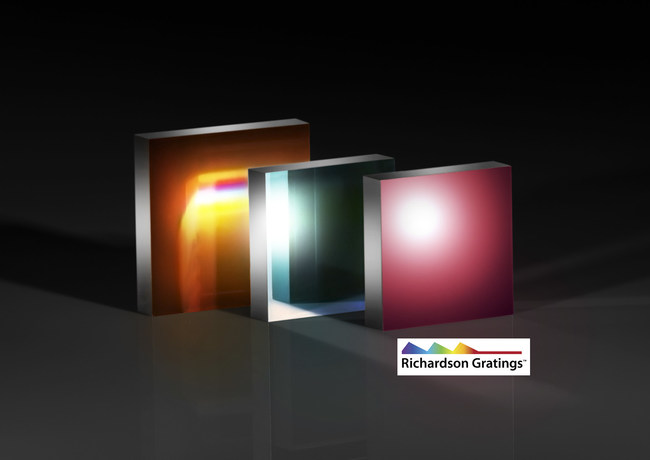 Edmund Optics and MKS Instruments Partner to Provide Richardson Gratings
Posted:

2021-2-13
Edmund Optics® (EO) has partnered with MKS Instruments to provide global access to Richardson Gratings™ high-precision ruled and holographic gratings. EO is now a global distributor of Richardson Gratings products and offers a large selection of gratings in stock and ready to ship. Richardson Gratings is an industry leader in designing, manufacturing, and characterizing diffraction gratings. Their minimized reflected wavefront distortion and superior dimensional and groove spacing tolerances maximize opt
...Read More.
Berg to Distribute Penetrant-resistant Labino UV Lights
Posted:

2021-2-13
The GX Orion gives NDT professionals a penetrant-resistant, overhead UV system that can operate in inspection areas prone to water intrusion. The GX Orion – certified with an ingress protection marking of IP68 waterproof and dustproof – can be used to cover large areas because of its modular design. The oil & gas industry is just one example of where a unit such as this is a critical addition to NDT testing capabilities. Most impressively, since launching four years ago, there have been zero failures record
...Read More.
Telia and Ericsson ONE to Transform Industrial Inspection
Posted:

2021-2-13
Swedish industry is set to benefit from a new partnership between Nordic communications provider Telia and Ericsson's internal accelerator, Ericsson ONE, to perform livestream industrial inspections via drones navigating Telia's mobile network. The companies have created the first video streaming service in Sweden for industrial drones operating in hard-to-reach places. The innovation is the latest development in the longstanding Ericsson-Telia strategic partnership. Built with Ericsson ONE's new dron
...Read More.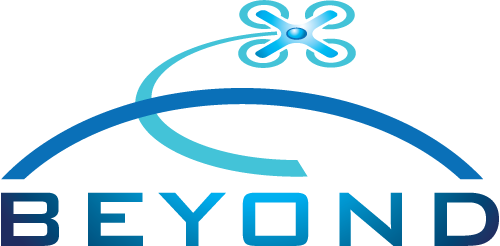 FAA's BEYOND Drone Initiative Welcomes New Partners
Posted:

2021-2-13
A Presidential Memorandum established the Unmanned Aircraft Systems (UAS) Integration Pilot Program (IPP) on October 25, 2017. The U.S. Department of Transportation (DOT) instituted it as a three-year program to enable state, local, and tribal governments, in collaboration with industry to advance more complex UAS operations in the National Airspace System (NAS). Under the IPP, the Federal Aviation Administration (FAA) executed Memoranda of Agreement (MOAs) with 10 state, local, and tribal governments to co
...Read More.

NDT Global Completes Acquisition of Halfwave
Posted:

2021-2-13
NDT Global is delighted to announce the integration of Halfwave inspection services into the NDT Global business. Halfwave is the owner of the proprietary Acoustic Resonance Technology (ART), an ultrasound-based technique which allows high-precision measurements in imperfect conditions and without the need for liquid couplant. The ART technique allows NDT Global to officially enter the in-service gas pipeline segment and present a competitive alternative to MFL and EMAT testing. Halfwave AS was acquired by
...Read More.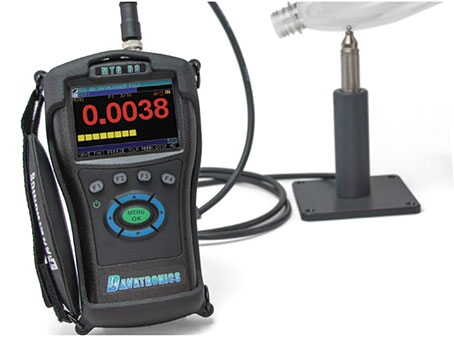 Baugh and Weedon Introduces Danatronic's MTG-99
Posted:

2021-2-10
Baugh & Weedon Ltd is pleased to now be able to offer Danatronic's MTG-99, magnetic thickness gauge, to the UK inspection market. Simple to use, the MTG-99 non-destructively measures the thickness of any non-ferrous material up to 2.5cms thick, with access to both sides. Typical applications include plastic bottles, toys, containers, tubing, titanium, aluminium and copper tubes and pipes as well as composite structures. A broad range of target balls are available to work with different shapes and sur
...Read More.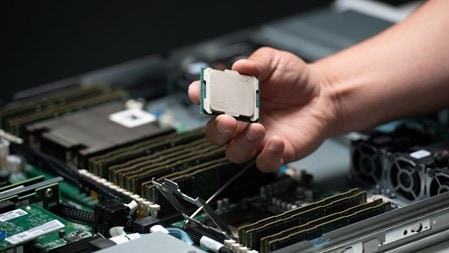 Ericsson wins OnGo Award for Industrial IoT
Posted:

2021-2-7
The OnGo Alliance today announced that Ericsson has won an OnGo award for "Excellence in OnGo Industrial IoT Deployment." The first annual OnGo Awards highlights the market impact of shared spectrum in the 3.5 GHz CBRS band. Ericsson was selected based on its accomplishments deploying OnGo-based 4G private networks for six use cases at the Ericsson USA 5G smart factory in Lewisville, Texas. "Putting Ericsson's Industry Connect solution on OnGo shared spectrum has led our 5G smart factory operations to be
...Read More.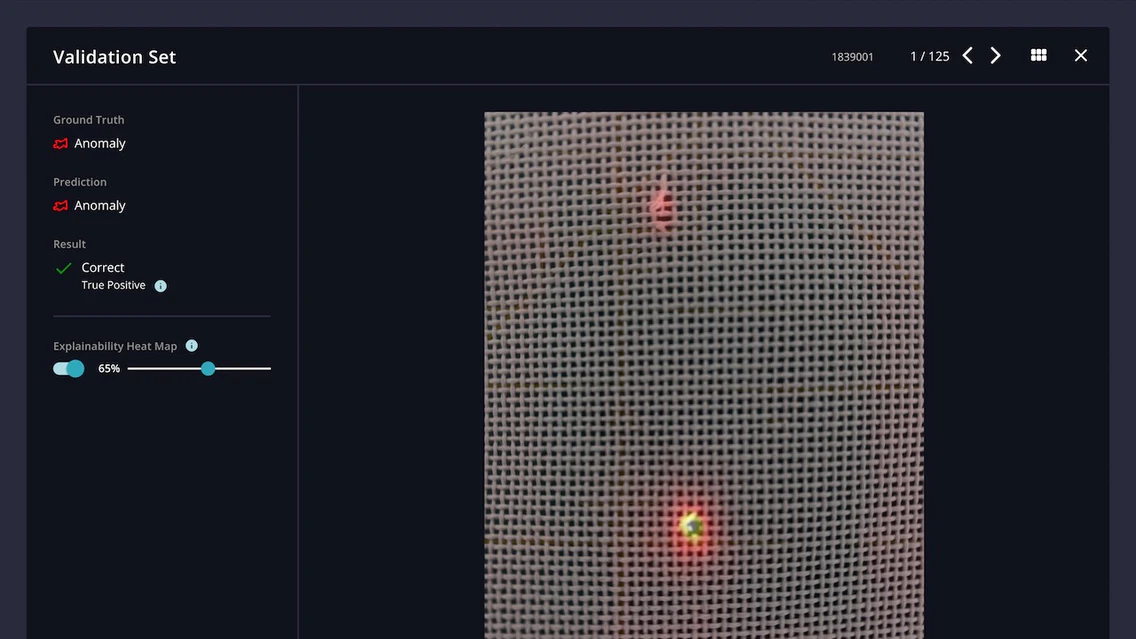 Can Artificial Intelligence Explain Itself?
Posted:

2021-2-7
As an end user, you may never have to work with artificial intelligence from a developer's perspective, but knowing how it works is key to ensuring its successful use. Fortunately, the technology can explain itself. Though the use of artificial intelligence (AI) is increasing across the industrial automation spectrum, many in industry are still unclear about its application and benefits. This is not surprising considering that AI applications are not something most end users will ever knowingly dir
...Read More.
Next 10 >>>
Displaying 81 through 90 of 200

More Newss: 1 | 2 | 3 | 4 | 5 | 6 | 7 | 8 | 9 | 10 | 11 | 12 | 13 | 14 | 15 | 16 | 17 | 18 | 19 | 20