NDT News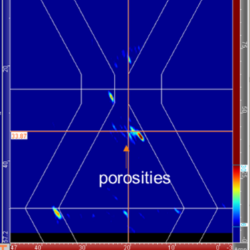 The Pros and Cons of Phase Coherence Imaging (PCI)
Posted:

2023-1-3
Phase Coherence Imaging, or PCI, is a technique proposed in 2009 to improve resolution and contrast in ultrasonic testing images. It is based on evaluating the coherence between the signals detected by all the elements of phased array ultrasonic testing probe. The intensity of a PCI image depends on the nature of the indications. Omnidirectional sources such as porosities, tip diffractions, and slags tend to display high intensity as a lot of emitter-receiver pairs of the Full Matrix Capture (FMC) see them
...Read More.
Roboverse Reply Wins AIRA Challenge 2022
Posted:

2022-12-15
Roboverse Reply, the Reply Group company specialised in integration scenarios around robotics and the industrial metaverse, is the winner of the AIRA Challenge (Advanced Industrial Robotic Applications), an international competition to automate inspection in chemical production facilities by leveraging on robotics technology. The challenge was held during ACHEMA 2022 in Frankfurt am Main, the world's largest trade fair for the process industry. The competition, launched by a consortium of five of the wor
...Read More.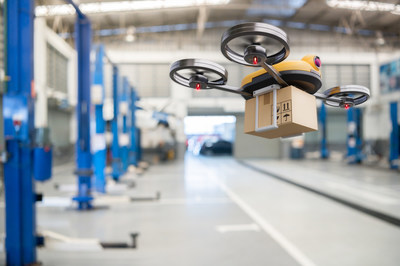 DarkPulse Acquires Drone Based A.I., Remote Intelligence and Wildlife Specialists
Posted:

2022-12-15
DarkPulse, Inc. (OTC Markets: DPLS) ("DarkPulse" and the "Company"), a technology company focused on the manufacture, sale, installation, and monitoring of laser sensing systems based on its patented BOTDA dark-pulse sensor technology (the "DarkPulse Technology") which provides a data stream of critical metrics for assessing the health and security of infrastructure, today announced it has entered into agreements to increase its equity ownership to 100% in both Remote Intelligence, Limited Liability Company
...Read More.
SICK and Aeva Partner to Bring 4D LiDAR to Industrial Sensing Applications
Posted:

2022-12-15
WALDKIRCH, Germany & MOUNTAIN VIEW, Calif.--(BUSINESS WIRE)--Aeva® (NYSE: AEVA), a leader in next-generation sensing and perception systems, and SICK AG today announced a strategic multi-year collaboration to bring Aeva's FMCW (Frequency Modulated Continuous Wave) 4D LiDAR™ to a variety of industrial sensing applications including long range sensing, starting with Aeries™ II. "We are pleased to partner with Aeva and work closely together to bring its FMCW technology to high performance industrial sensing
...Read More.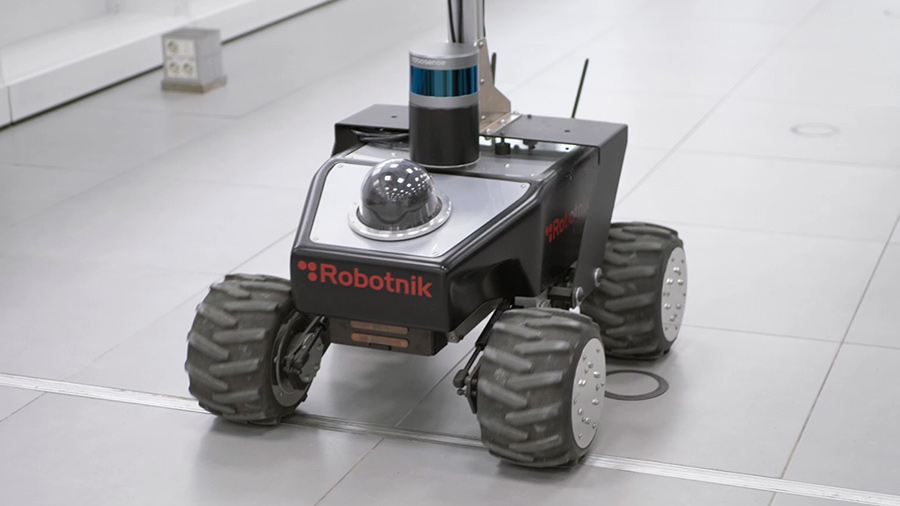 Robot Platform for Inspection in Construction
Posted:

2022-12-15
Robotnik answers about what is a mobile robot platform and the applications in construction sector. The use of robotic platforms is spreading to more and more sectors. Among the most popular environments are manufacturing or warehouses, but Robotnik's experience in numerous R&D projects shows that nowadays the use of a robotic platform is not limited to a factory, and its applications go far beyond the transport of goods. What are mobile robotic platforms? A mobile robotic platform is a machine wit
...Read More.

Oceaneering Selects HUVRdata IDMS Platform
Posted:

2022-12-15
From ONS 2022, HUVRdata, the next generation Inspection Data Management Software (IDMS) Platform, is pleased to announce that Oceaneering International, Inc. has selected HUVR's IDMS and has also joined the HUVR Partner Network (HPN). As a global technology company delivering engineered services and products and robotic solutions to the offshore energy, defense, aerospace, manufacturing and entertainment industries, Oceaneering brings a wealth of knowledge and expertise to HUVRdata's partner ecosystem. "
...Read More.
Optimas Re-Opens Quality Lab
Posted:

2022-12-15
WOOD DALE, Ill. — Optimas Solutions, a global industrial manufacturer-distributor and supply chain solutions provider, on Thursday announced the re-opening of its Quality Lab in Columbus, Indiana. This move is an outcome of the company's "Forward Faster" strategy introduced last year to be closer to and more intimate with customers. "Over the last two years, we've gathered key learnings, many of which include quality services, which has helped us develop our Forward Faster strategy. Based on customer
...Read More.
Glass Coated Magnetic Microwires for Testing Composites
Posted:

2022-12-15
Although some types of microwire sensors and their applications in composites have been discussed previously by CW (see "Measuring temperature inside composites and bondlines" and "Contactless monitoring of temperature and pressure inside composites"), the present state-of-the-art, as well as current and future applications of magnetic microwires, are much broader. It is worth noting that researchers in applied magnetism have worked with glass-coated microwires for decades [1-4]. Magnetic microwire
...Read More.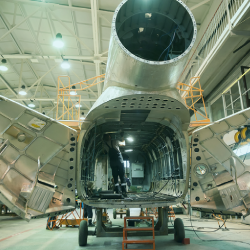 How To Effectively Inspect Friction Stir Welds in Manufactured Components for the Aerospace Industry
Posted:

2022-12-8
Friction stir welding is a solid-state joining process frequently used in the aerospace industry. Depending on manufacturing parameters such as rotation and translation speed, the friction stir welding process sometimes creates discontinuities within the weld; therefore, a non-destructive testing method must be applied to ascertain weld integrity. High productivity, efficiency, and accuracy are at the core of these mandatory assessments during the quality assurance stage of newly manufactured aircraft.
...Read More.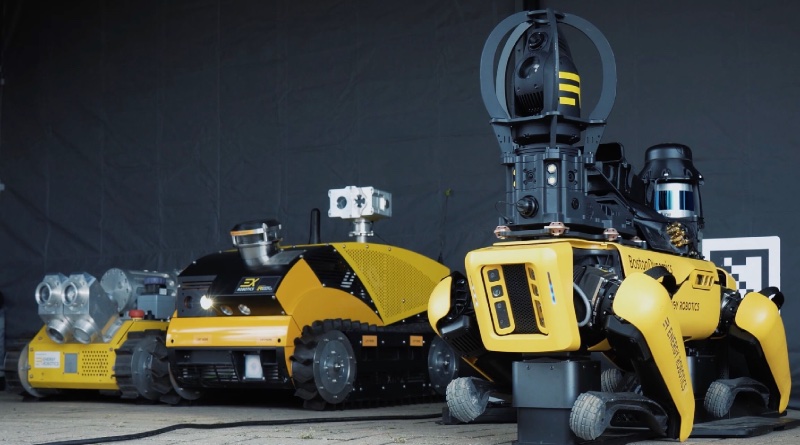 Enabling Predictive Maintenance Through Robotic Inspection
Posted:

2022-12-1
Maintenance can be a complex undertaking, requiring thorough planning and an astute understanding of a facility's risk profile. This is particularly true of high-risk facilities. Maintenance does not occur in a 'vacuum' and can result in costly downtimes if it is unexpected or unplanned. Even planned maintenance can lead to lengthy downtimes resulting in huge losses. For example, oil refineries in the US alone lose an estimated $47 billion from 213,000 hours of downtime each year. What is required is a main
...Read More.
Next 10 >>>
Displaying 81 through 90 of 200

More Newss: 1 | 2 | 3 | 4 | 5 | 6 | 7 | 8 | 9 | 10 | 11 | 12 | 13 | 14 | 15 | 16 | 17 | 18 | 19 | 20