NDT News

Testia Announces Box Concept Data Acquisition and SDK
Posted:

2020-12-2
Testia, an Airbus Company, stays true to its values by developing technology and solutions that stimulate innovation for the industry as a whole. Its current acquisition systems portfolio, comprised by the multi-method UE1 Box and phased array U32 Box, are now open to those who need to exploit their flexibility at maximum to meet multiple technical specifications and accomplish different inspection goals, all within the same device. The current economic context is pushing industrial players and R&D cente
...Read More.
Nikon Metrology Partners with NSI Microscopy Inspection Automation
Posted:

2020-12-1
Nikon Metrology has announced a new partnership with NSI Microscopy Inspection Automation of Wexford, Ireland. This agreement will help customers with Continuous Process Improvement by making use of automated microscopy. NSI is a leader in the field of Continuous Process Improvement by using Automated Microscopy Software. The company specializes in medical device, pharmaceuticals, electronics, wafer technology, and other sectors involving challenging inspection requirements. The company's breakthrough pl
...Read More.
FLIR Systems Announces Industry-First Thermal and Visible Videoscope for Underground Utility Vaults
Posted:

2020-12-1
FLIR Systems, Inc. (NASDAQ: FLIR) today announced the FLIR VS290-32™, an industry-first, videoscope that combines thermal imaging and a visible camera specifically designed for safer and more efficient inspections of hard-to-reach underground utility vaults. The VS290-32 is the company's first industrial-grade, electrical safety-rated, flexible dual-sensor videoscope on a replaceable, two-meter-long camera probe. For use in the most demanding environments, the VS290-32 is CAT IV 600 V safety rated for el
...Read More.
TÜV SÜD will present services for AM certification at 10th Aviation Forum
Posted:

2020-12-1
TÜV SÜD will participate in the 10th Aviation Forum, presenting extensive services in fields including additive manufacturing (AM), certification, environmental and non-destructive testing (NDT). In addition to the above, AM expert Gregor Reischle will present his talk, "Digital part approval of 3D printed components enabled by advanced manufacturing solutions", in the Tech Talks of the conference program. Due to the COVID-19 pandemic, the international exhibition and conference for the aviation industry wi
...Read More.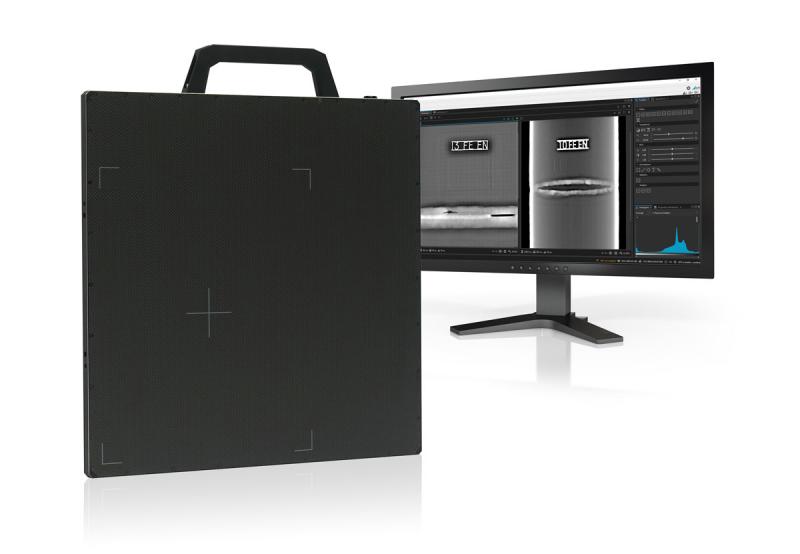 DÜRR NDT Introduces New Flat Panel Detector for High Energies
Posted:

2020-12-1
DÜRR NDT's new DRC 2430HE NDT flat panel detector has been specially developed for applications with high energies and can be used with both X-ray and gamma sources. Due to its special design and shielding, the DRC 2430HE NDT is suitable for energies up to 350 kV; for energies up to 450 kV, an external shielding is available. The rugged housing is dust-tight and waterproof and ensures maximum protection even in harsh environments. To enable wireless operation, the optional Portable Wireless Unit (PWU) wi
...Read More.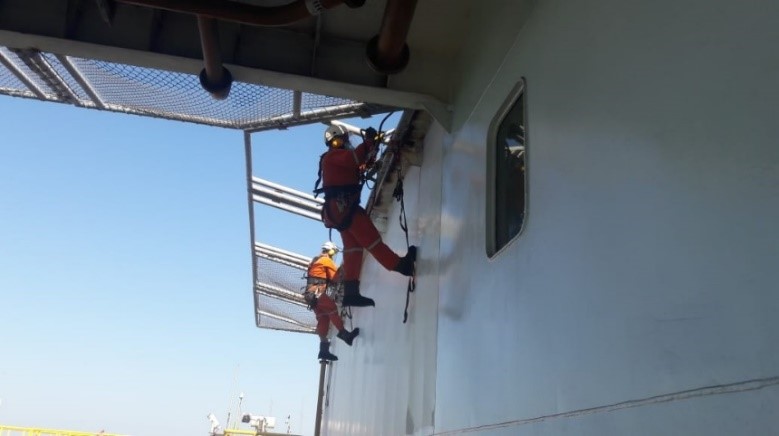 Applus Develops Procedures to Mitigate Dropped Parts
Posted:

2020-12-1
Applus+ K2 is an expert in engineering and industrial inspection and prevention management services to ensure safety in the Oil & Gas industry, providing services to drilling, production, engineering, procurement, and construction companies around the world. We have earned the confidence of these companies by consistently providing high quality work supported by a company-wide commitment to the best practices in the field. At present, one of the most requested services is Drops Inspection Survey to devel
...Read More.
Research in NDE Leads to National Award for Cyclone Engineers
Posted:

2020-12-1
A team of Cyclone Engineers are the recipients of a national award in part because of advancements they have made in the field of nondestructive evaluation, specifically in thermal imaging. Hantang Qin, assistant professor of industrial and manufacturing systems engineering (IMSE) at Iowa State University, is the lead on the project titled "Data fusion approaches to improve real-time capabilities of in-situ NDE via a thermal imaging case study on a hybrid machine." Qin, who is also affiliated with Iowa S
...Read More.
CT Scanner "Scans around the Clock"
Posted:

2020-12-1
Waygate Technologies (formerly GE Inspection Technologies), a world leader in industrial inspection solutions, is further expanding its Computed Tomography (CT) product portfolio with the new Phoenix Speed|scan HD. The high-performance microCT system was developed for production environments with high throughput, and can be used in a variety of industries. The new system is particularly suitable for increasing inspection requirements in the electronics and automotive industries, medical technology
...Read More.
CNDE's Zhang Zhan Named to ASNT Inaugural RISE
Posted:

2020-12-1
Zhang Zhan, associate scientist at Iowa State University's Center for Nondestructive Evaluation (CNDE), has been selected for the American Society for Nondestructive Testing's inaugural class of the RISE Leadership Development Program for NDT Professionals. RISE is designed to give nondestructive evaluation professionals the tools they need to guide the industry into the future. The 15-month program includes nondestructive evaluation skill training, leadership preparation, mentoring, and networking with
...Read More.
Training for Flaw Detection is Vital Prior to Assembly
Posted:

2020-11-25
A supply chain is only as strong as the weakest link and when it comes to the rotary aviation industry, weakness is prohibited. Notwithstanding unexpected delays in production and training due to the COVID-19 pandemic, the Corpus Christi Army Depot's (CCAD) Non-destructive Testing (NDT) program ensures that it is the strongest link in the supply chain for the U.S. Army. At CCAD, the ability to examine the internal structure of manufactured components identifying any flaws or defects is paramount prior to
...Read More.
Next 10 >>>
Displaying 81 through 90 of 200

More Newss: 1 | 2 | 3 | 4 | 5 | 6 | 7 | 8 | 9 | 10 | 11 | 12 | 13 | 14 | 15 | 16 | 17 | 18 | 19 | 20