NDT News

High-Speed ECA Inspection for High-Speed Trains
Posted:

2022-4-7
Millions of people around the world depend on rail transportation every day, be it for their daily commute, long distance business trip, or that highly anticipated adventure. More and more of these journeys are made with high-speed trains, also known as "bullet trains," which are designed to travel at speeds above 200 kilometers (124 miles) per hour. Given such speeds, the consequences of a failure could be catastrophic. Fortunately, there's a viable inspection solution designed to help keep commuters not o
...Read More.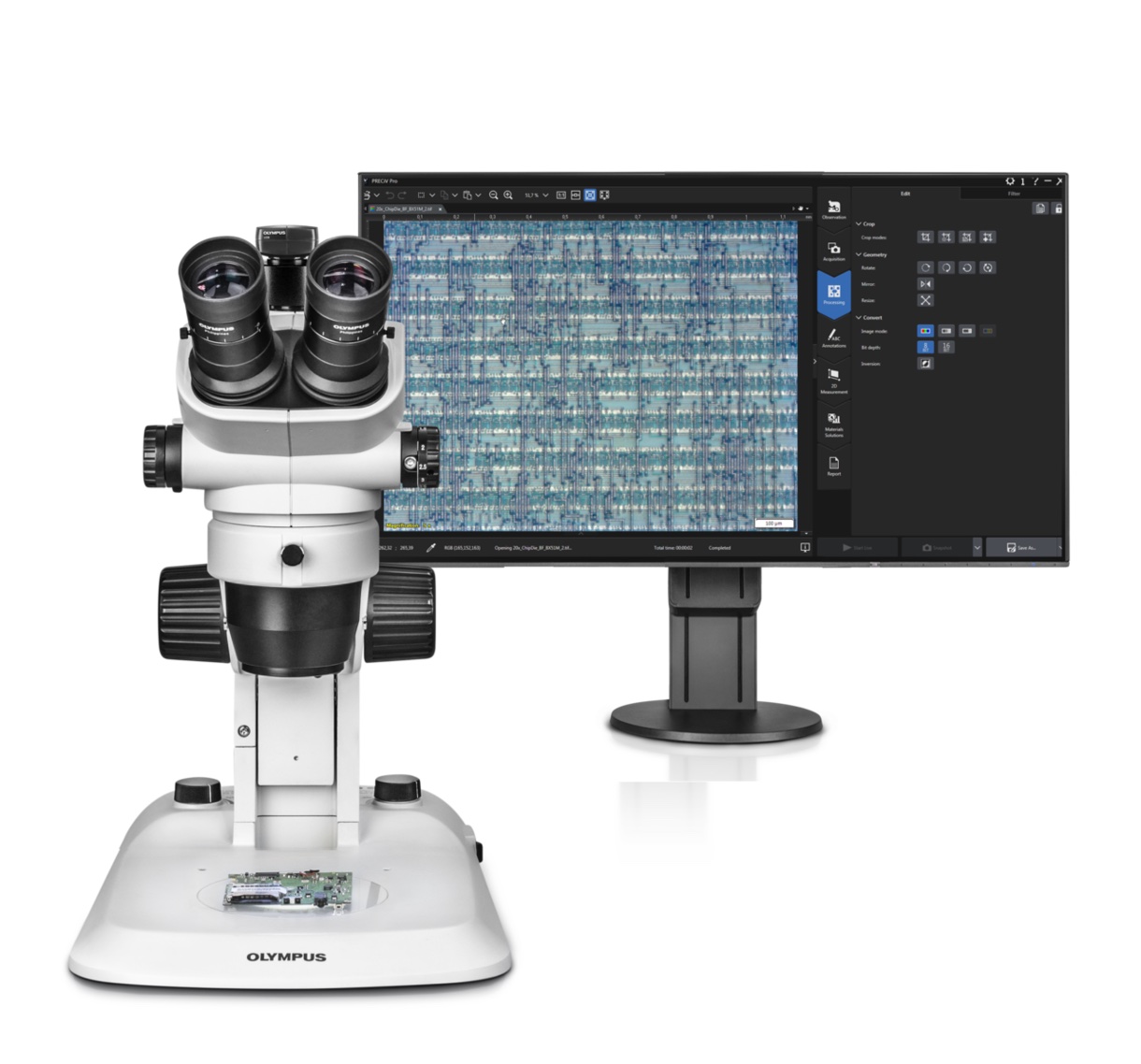 Evident LC35 Digital Microscope Camera Delivers an Outstanding Value for Standard Brightfield Imaging
Posted:

2022-4-7
The LC35 microscope camera makes capturing quality brightfield images affordable. With a 3.5-megapixel CMOS sensor and versatile exposure times and resolution modes, the camera's provides quality brightfield images in a cost-effective package. Value and Performance Flexible for use with a wide range of samples under different observation conditions, the LC35 camera delivers the detail needed for routine imaging, inspection and documentation. The frame rate of up to 40 frames per second (fps) makes nav
...Read More.

Olympus Spins Off Scientific Solutions Division and Rebrands as Evident
Posted:

2022-4-4
Olympus Corporation ("Olympus") announced the completion of the separation of its Scientific Solutions business to a wholly-owned subsidiary, Evident Corporation ("Evident"). Following the divestiture of its Imaging business, this move further signifies the company's long-term strategy to cement its position as a major player in the medtech industry. The proposed split was first announced in June 2021. As a newly-established wholly-owned subsidiary, Evident, headquartered in Japan, continues to operate i
...Read More.
Sulzer Schmid Debuts New Wind Blade Inspection Solution
Posted:

2022-4-1
Sulzer & Schmid Laboratories AG, a Swiss company focused on UAV technology for wind rotor blade inspections, has launched its latest 3DX High Productivity (HP) solution, specifically designed for high-volume inspection campaigns. With advanced automation and AI-enabled analytics, 3DX HP delivers a streamlined single-stop process. The path to net zero requires rapid scaling up of renewable energy sources, which means the installation of more and larger wind farms. Regular inspection of these assets
...Read More.
TTCI Concludes Testing of Automated Cracked Wheel Detector
Posted:

2022-4-1
Transportation Technology Center, Inc. (TTCI) has concluded the research, development and testing of a Tycho-manufactured Automated Cracked Wheel Detector System (ACWDS) capable of inspecting wheels for internal fatigue cracks at speeds of up to 15 mph. The validation of the system, sponsored by the Association of American Railroads (AAR), was performed using the heavy axle load (HAL) test train (a consist of about 120 cars, each with a 39-ton axle load) at the Facility for Accelerated Service Testing (FAST
...Read More.
Patent Issued to Apellix for Drone Mounted Robotic Arms
Posted:

2022-4-1
Apellix, protecting the worlds built and industrial environments through technology, is proud to announce that has been granted its sixth full patent from the United States Patent and Trademark Office UNMANNED AERIAL VEHICLE HAVING AN ELEVATED SURFACE SENSOR, US 11,235,890 for its aerial robotic systems with robotic arms and end effectors that perform physical work or tasks, during flight, while in contact with an elevated surface. Bob Dahlstrom, CEO of Apellix, said: "This patent further establishes our
...Read More.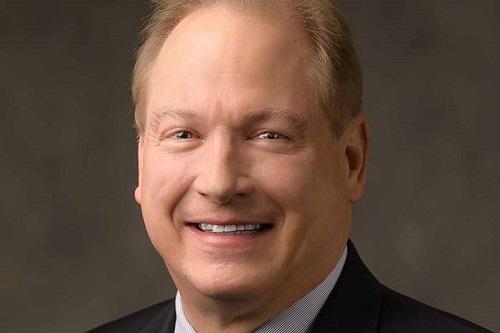 David Dechow Joins Landing AI as VP of Vision Tech
Posted:

2022-4-1
David Dechow, formerly of Integro Technologies, has joined AI software firm, Landing AI, as VP of outreach and vision technology. Landing AI was founded by AI veteran, Andrew Ng, to bring AI technologies to manufacturing and industrial inspection. The company said that Dechow's 35 years of experience in machine vision will 'further enhance Landing AI's mission of bringing the benefits of deep learning-based inspection to all industries including electronics, automotive, and medical devices.' Before jo
...Read More.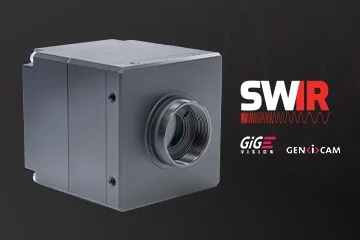 LUCID Launches Atlas™ SWIR IP67 Camera
Posted:

2022-4-1
LUCID Vision Labs, Inc., a designer and manufacturer of unique and innovative industrial vision cameras, today announced the launch of the new Atlas™ SWIR IP67-rated 1.3 MP and 0.3 MP cameras. The Atlas SWIR is a GigE PoE+ camera featuring wide-band and high-sensitivity Sony SenSWIR 1.3 MP IMX990 and 0.3 MP IMX991 InGaAs sensors, capable of capturing images across both visible and invisible light spectrums, and boasting a miniaturized pixel size of 5μm. The camera's capability of imaging on the shor
...Read More.

IrisNDT buys James Fisher NDT
Posted:

2022-4-1
IRISNDT is pleased to announce the acquisition of James Fisher NDT from James Fisher and Sons PLC. James Fisher NDT has served the Aerospace, Defense, Automotive, Petrochemical, Utilities, and Nuclear markets since 2006, offering a wide array of field and laboratory NDT services. The component testing division of James Fisher NDT, providing quality control of manufactured parts, will continue to operate from its state-of-the-art 33,000 square foot facility, that includes eight radiographic bays, in Deeside,
...Read More.

Innoviz LiDAR Pilot Launched to Enhance Twinner Vehicle Inspection
Posted:

2022-4-1
Innoviz Technologies (Nasdaq: INVZ), a leading provider of high performance, solid-state LiDAR sensors and perception software, today announced its collaboration with Twinner, a German-based vehicle scanner provider for remarketing and inspection purposes within the automotive industry, to enhance the capabilities of its sophisticated car scanner. Twinner is testing InnovizOne LiDAR with its Digital Twinn® platform to provide a high-quality 360-degree view of the vehicle in order to better assess, inspect a
...Read More.
Next 10 >>>
Displaying 81 through 90 of 200

More Newss: 1 | 2 | 3 | 4 | 5 | 6 | 7 | 8 | 9 | 10 | 11 | 12 | 13 | 14 | 15 | 16 | 17 | 18 | 19 | 20