NDT News

GE and Siena College Scientists to Demonstrate Machine AI
Posted:

2020-1-23
Could industrial machines become MacGyver-like in learning and acting on the fly to solve complex problems? One of the keys will be demonstrating AI that can meaningfully learn from visual and contextual cues. This is the focus of a new research project by scientists from GE and Siena College scientists through DARPA's Grounded Artificial Intelligence Language Acquisition (GAILA) program. DARPA's GAILA program is focused on the development of AI that can achieve childlike language acquisition and underst
...Read More.

Stress Engineering Services, Inc. Acquires Laserstream, LP
Posted:

2020-1-20
Stress Engineering Services, Inc., (SES) the global leader in consulting engineering services and solutions, has acquired Laserstream, LP, a technical service company specializing in laser mapping of tubular assets. The acquisition will provide high-resolution pipe ID scanning hardware and imaging software while enhancing SES's competencies within upstream, midstream, downstream, aerospace, consumer, and medical services. The acquisition adds to the strength of SES's present technology portfolio of se
...Read More.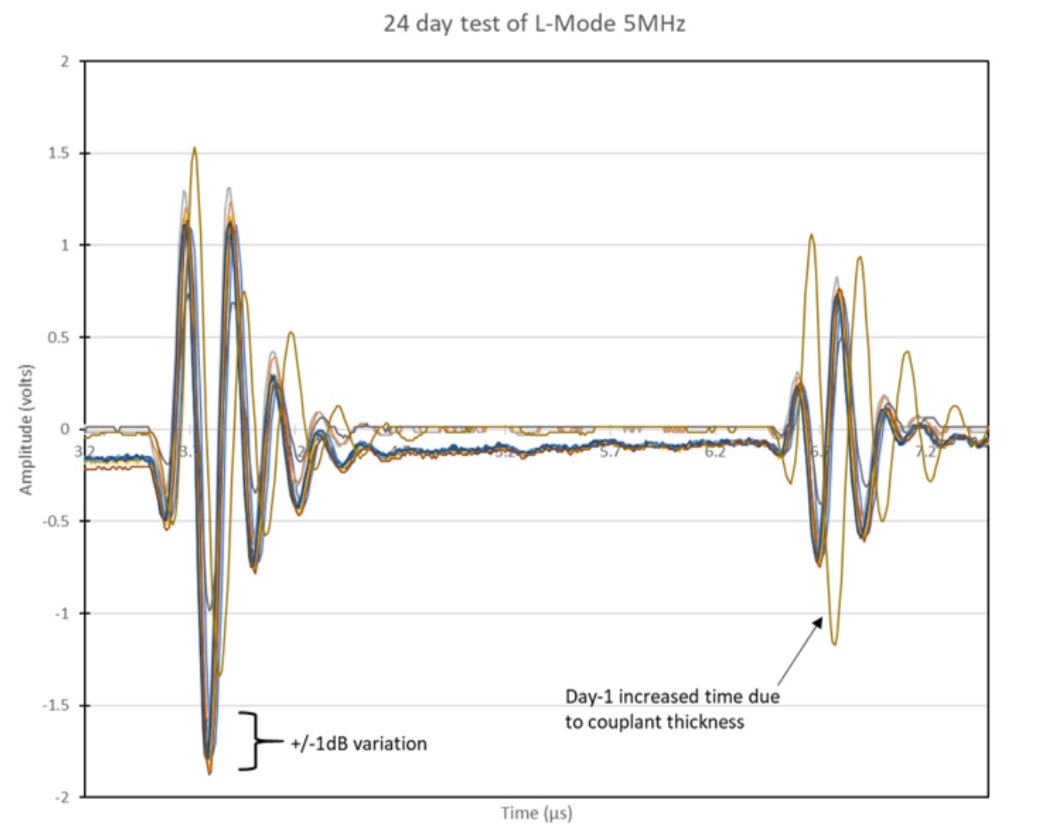 Innovation Polymers Introduces Aquabond 200 Couplant for Long Term Probe Placement
Posted:

2020-1-20
Innovation Polymers introduces a new formulation couplant for long term acoustic coupling. Aquabond 200 is a lower viscosity polymeric couplant than the initially introduced Aquabond 100. The new couplant can be easily applied without the aid of heating. Due to its lower viscosity, Aquabond 200 provides an excellent means of coupling probes to refracting wedges or probes and wedges to test components under long term tests, such as flow metering and acoustic emission tests. Aquabond 200 support
...Read More.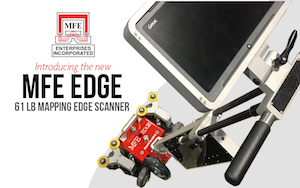 MFE Enterprises Announces New 61 lb. Mapping Edge Scanner, the MFE EDGE
Posted:

2020-1-16
MFE Enterprises announces the launch of its new 61 lb. manual and mapping edge scanner today, the MFE Edge. MFE Enterprises applied the superior mapping software and reliable technology of its coveted Mark IV Tank Scanner to the functionality of an edge scanner when designing the MFE Edge. One of the most exciting features of the Edge is its ability to map the critical zone. Mapping an impressive 1/8 inch from the shell wall takes inspectors to unprecedented territory. Operators may utilize the MFE Edge
...Read More.
MFE Adds New Dubai Location to MFE Middle East
Posted:

2020-1-14
DUBAI, UAE, January 14, 2020 -- MFE announced today the opening of a new MFE Middle East location in Dubai, UAE. MFE Middle East brings the comprehensive inspection support of its North American MFE counterparts across the globe. This new office will serve as the MFE Middle East headquarters and will provide full-service support to inspectors including equipment rentals and sales. The new Dubai office joins the MFE Middle East in Cairo in MFE's efforts to bring top inspection equipment to the Middle
...Read More.
Signal Conditioning in the Vantage Research Ultrasound System
Posted:

2020-1-14
The Vantage™ Research Ultrasound System includes a high-performance data acquisition platform that provides multiple transceiver channels, receive signal conditioning electronics, deep local memory and a very rapid data transfer rate to its host computer over PCI-express. This Plane Wave issue will describe the Vantage receive path architecture and the programmable signal conditioning available to its users, and how it is designed to maximize data quality while minimizing the digital data rate. T
...Read More.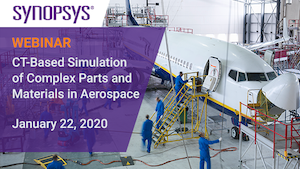 New Webinar On Simulating Aerospace Parts and Materials
Posted:

2020-1-13
Synopsys are running a webinar on Wed, Jan 22, 2020 5:00 PM - 6:00 PM GMT on solutions for simulating, testing, and inspecting high-value and critical parts. The webinar will cover challenges for working with complex materials and manufacturing processes, particularly from scan data such as computed tomography. Those interested can sign up to attend here: https://register.gotowebinar.com/register/8775218093675911437?source=NDTInspection This webinar will look at solutions for simulation, testing, and
...Read More.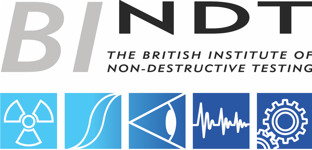 BINDT Aerospace Workshop and Event 2020
Posted:

2020-1-10
Registration is now open for the 2020 Aerospace Workshop and Event, taking place from 21-23 April 2020 at the BAWA Centre, Filton, Bristol, UK. Aerospace Workshop This workshop is run by the BINDT Aerospace Executive Committee in order to pull together the latest thinking regarding NDT of metallic airframe parts. It will consider NDT of parts manufactured by a number of different processes, such as friction stir welding, metallic bonding and/or additive manufacturing. The aim is to define the chal
...Read More.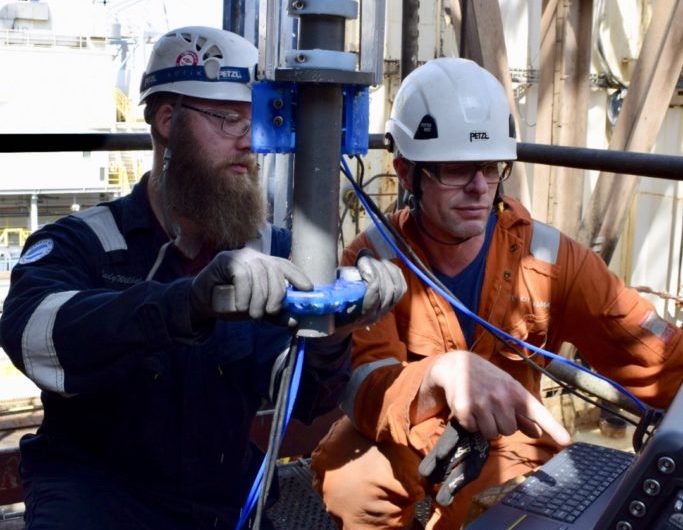 Control Union Receives DNV-GL Approval for Phased Array Shaft Scanner
Posted:

2020-1-8
After a year of testing, design and development, Control Union (CU) and its sister company International Test Solutions (ITS) have developed a phased array topdrive shaft scanning tool that has recently been approved by DNV-GL as first of its kind in the world. This approval adds to the general DNV-GL NDT approvals and various Phased Array applications that have been developed over the years. The benefits of this topdrive shaft scanner (called ScalaShaft®) are numerous. As the phased array tool scans the
...Read More.
Computed Radiography Better Than Film for Aircraft Inspection
Posted:

2020-1-8
NDE Services, Inc. has been providing Nondestructive Testing services throughout the country since 1979. NDE Services, Inc. is a recognized leader in the field of Nondestructive Testing. NDE Services, Inc. has the personnel to respond to all Nondestructive Testing requirements. NDE Services is certified to meet the requirements of NAS 410 and ASNT-SNT-TC-1A. Personnel experience levels vary from 10 years to 45 years in the field of Nondestructive Testing. NDE Services prides itself on keeping up to date
...Read More.
Next 10 >>>
Displaying 81 through 90 of 200

More Newss: 1 | 2 | 3 | 4 | 5 | 6 | 7 | 8 | 9 | 10 | 11 | 12 | 13 | 14 | 15 | 16 | 17 | 18 | 19 | 20