NDT News
Versa Integrity Group Acquires Element Integrity Group
Posted:

2020-3-31
Versa Integrity Group, Inc. ("Versa"), an industry leader in a wide range of non-destructive industrial inspection and testing, has closed a transaction to acquire Element Integrity Group, Inc. ("Element"). Element provides innovative mechanical integrity and non-destructive testing services to the petrochemical industry, including in consulting, program implementation, inspection, verification and testing. Element has over 60 employees across offices in Bartlesville, OK, Karnes City, TX and Houston, TX.
...Read More.
Non-Destructive Testing of Additive Manufactured Parts
Posted:

2020-3-31
It is one of the most exciting developments in manufacturing: a set of technologies that can produce complex objects in a range of materials, from precious metals to glass, or even concrete. Additive manufacturing (AM) was once simply referred to as 3D printing, but given the range of materials, scales, applications and industry sectors it is being utilized in, the term has proved unable to fully describe it. The ability to design a sophisticated part for aviation or space exploration (or even a
...Read More.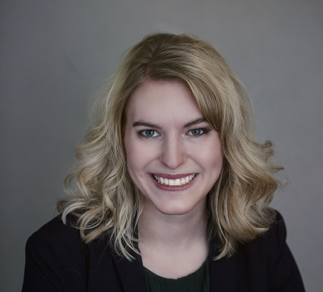 CNDE Grad Student Katelyn Brinker Receives Second NASA Fellowship
Posted:

2020-3-31
Katelyn Brinker, a graduate student in electrical engineering, has received a second NASA Space Technology Research Fellowship (NSTRF). The fellowship will support Brinker's Ph.D. research developing chipless RFID nondestructive evaluation techniques, incorporating new tag designs and microwave imaging to increase utility. NSTRF, which starting in 2020 is now the NASA Space Technology Graduate Research Opportunities (NSTGRO) program, supports graduate students in their education and research into low
...Read More.
ATH NDT Limited Expands NDT Market Penetration
Posted:

2020-3-31
With a marked rise in the demand for non-destructive testing (NDT) supplies in the country and across the globe, ATH NDT Equipment and Services has emerged as a leading go-to company for the best NDT supplies. According to Research and Markets, the NDT market is expected to cross USD 20.25 billion by 2023 at a CAGR of 6.5%. Safety being a major concern in recent years coupled with fluctuation of oil prices and instability in the Middle East, one that happens to be the major point of investment for suppl
...Read More.
NDT program at Cowley College Recognized by Berg Engineering
Posted:

2020-3-31
Cowley College's Non-Destructive Testing program was recognized in a recent article by Berg Engineering as one of "The 20 best NDT Schools in the United States". NDT is testing that does not destroy the test object. NDT is vital for constructing and maintaining all types of components and structures. To detect different defects such as cracking and corrosion, there are different methods of testing available, such as X-ray and ultrasound. Along with face-to-face classroom instruction, Cowley also offer
...Read More.
ICI Reveals Ethernet-based FMX 320 and FMX 640 Infrared Cameras
Posted:

2020-3-31
Infrared Cameras Incorporated, a long-time player in the thermal and infrared camera industry, has just launched its series of fixed mounted Ethernet based cameras which can be used for process control, research and development, machine vision, medical research, security, and many other applications. The FMX 640 and FMX 320 cameras are sensitive, extremely accurate, and are Dynamic Data Exchange (DDE) compliant. They are available for purchase today and are made to order in the USA. The FMX 640 and FMX 3
...Read More.
MB Dynamics Announces 600th Successful Field Installation of Vibration Exciter System
Posted:

2020-3-30
March 30, 2020 – Cleveland, Ohio, USA – MB Dynamics, Inc. (www.mbdynamics.com) (MB), field-proven industry experts of nearly 40 years in the design, manufacture, and supply of vibration test systems and equipment, including buzz, squeak and rattle (BSR) test systems, steering test systems, and suspension component test systems; modal exciters and amplifiers; single- and multi-DUT automated accelerometer calibration systems; dynamic controllers; transducer calibration systems; and test engineering services,
...Read More.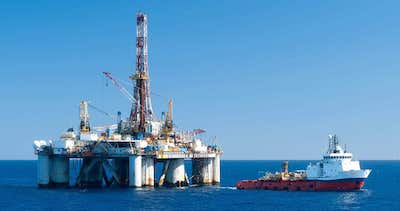 Oceaneering Secures Maintenance and Inspection Contract with GOLAR for FLNG
Posted:

2020-3-26
Houston, March 25, 2020 – Oceaneering International, Inc. (Oceaneering) has been awarded a contract by Golar LNG for a FLNG vessel maintenance build, and inspection and maintenance program. The scope of work – commencing in January 2020 – will include an asset register build, a full maintenance build program, a risk-based inspection assessment, and the development of a corrosion management strategy. Oceaneering will add valuable insight through thorough forensic maintenance and inspection planning, detai
...Read More.
Olympus Scientific Cloud 3.0 Delivers Even More Value
Posted:

2020-3-25
Data handling can be heavy, disorganized and complicated, but the Olympus Scientific Cloud (OSC) version 3.0 offers powerful new tools that simplify it, enabling users to leverage the Internet of Things and Industry 4.0 for their inspection and analytical applications. Accessed directly from the Olympus-IMS website, users will experience a streamlined UI, a new App Marketplace, instrument fleet and personnel management tools, cloud data storage and more. Expanded Capabilities The OSC 3.0 is a single-s
...Read More.
Eddyfi on Demand E-Learning Platform Available Now
Posted:

2020-3-24
At Eddyfi Technologies, our mission is to push the limits of Advanced NDT to new heights. While this remains a challenging time for us all globally, we are inspired to empower our community to achieve new NDT levels and prepare for what comes after. We introduce Eddyfi on Demand, an online platform accessible to those suddenly finding themselves more often in front of a screen rather than out in the field performing an inspection. Fill your schedule with webinars, how-to videos, informative techn
...Read More.
Next 10 >>>
Displaying 91 through 100 of 200

More Newss: 1 | 2 | 3 | 4 | 5 | 6 | 7 | 8 | 9 | 10 | 11 | 12 | 13 | 14 | 15 | 16 | 17 | 18 | 19 | 20