NDT News

Electron Paramagnetic Resonance: A Non-destructive Method for Analyzing Ancient Artifacts
Posted:

2021-1-10
Ancient Egyptian mummies have many tales to tell, but unlocking their secrets without destroying delicate remains is challenging. Now, researchers reporting in ACS' Analytical Chemistry have found a non-destructive way to analyze bitumen — the compound that gives mummies their dark color — in Ancient Egyptian embalming materials. The method provides clues to the bitumen's geographic origin and, in one experiment, revealed that a mummy in a French museum could have been partially restored, likely by collecto
...Read More.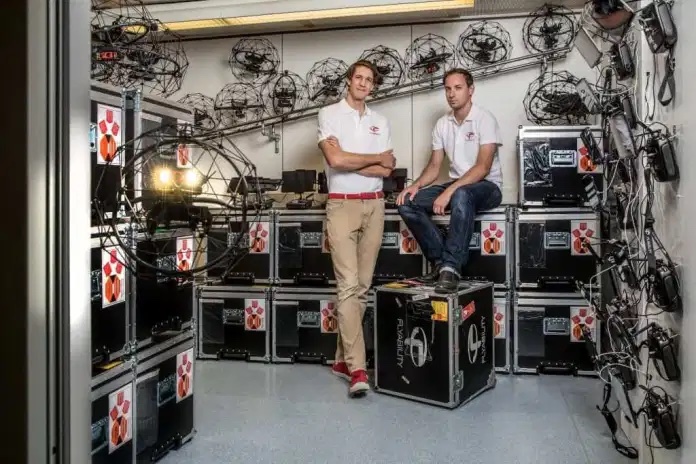 Flyability Raises $11M in Series C Funding
Posted:

2021-1-9
Flyability announces the closing of its 11M USD Series B, bringing the total amount raised by the company to $16M US since its founding in 2014. Flyability's Series A investor ETF Partners co-led the round together with Swisscom Ventures. The Dow Chemical Company (U.S.) joined the round with a significant stake, along with historical investors GoBeyond, and MKS (Switzerland) SA. "The continued support from ETF and historic investors was instrumental to our success, and we are very proud to see them re
...Read More.
Pinnacle Acquires Trinity Bridge, Specialty Risk-Based Inspection Firm
Posted:

2021-1-9
Pinnacle, the world's leading provider of data-driven reliability and integrity programs, today announced it has acquired Houston-based Trinity Bridge, LLC, a consulting company specializing in Risk-Based Inspection programs for the refining and petrochemical industries. This comes on the heels of Pinnacle's announced rebrand and reinvestment into technology and systems to create next generation reliability solutions for the industry. "Reliability will be the key to sustainability for industries like oil
...Read More.
Jeff Ames is New President and CEO of Tekscan
Posted:

2021-1-7
Tekscan, Inc. today announced that its board of directors has appointed Jeff Ames as President & CEO, effective immediately. Jeff will lead all strategic and operational initiatives to position Tekscan for successful growth and value creation. Tekscan was acquired by Artemis Capital Partners (Artemis) earlier this year. Jeff brings over 25 years of experience in engineered product businesses, with past roles spanning commercial, technical, and operational responsibilities. Before joining Tekscan, Jeff
...Read More.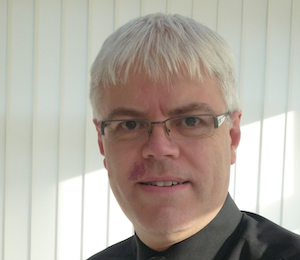 BINDT Appoints Chair of NDT Leadership Forum
Posted:

2021-1-7
The British Institute of NDT (BINDT) Advisory Group on Strategic NDT Leadership has appointed Mark Dowell as founding Chair of the NDT Leadership Forum. The objective of the NDT Leadership Forum is to provide an effective, independent and long-term national forum that can: • Brief government and influence other engineering professions about the benefits of non-destructive testing (NDT), condition monitoring (CM) and structural health monitoring (SHM); • Advise on future supply of well-trained perso
...Read More.
Verasonics Inc. Launches Scientific Ultrasound Articles Database
Posted:

2021-1-7
Verasonics is committed to delivering premier research ultrasound technology with its leading-edge Vantage™ Ultrasound Research System exclusively designed for academic and commercial investigators. These real-time, software-based, programmable systems accelerate research and development for various ultrasonic and acoustic projects by providing unsurpassed speed and flexibility to simplify data collection and analysis. Vantage Research Ultrasound Systems are now used by scientists and engineers in 34 countr
...Read More.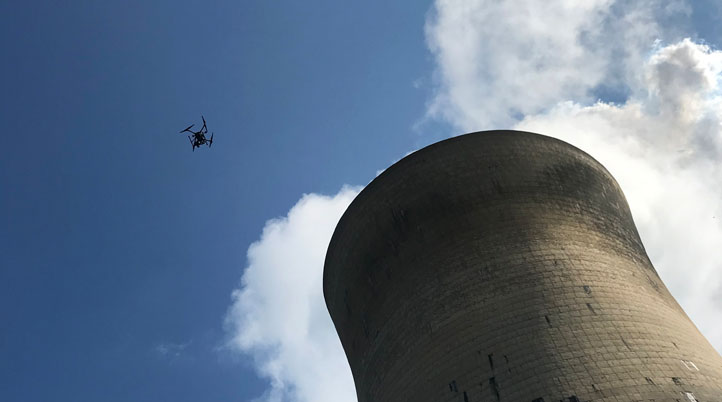 Sterblue Performs the First US Drone Inspection of Hyperbolic Cooling Towers
Posted:

2020-12-31
Instead of having human operators hanging off ropes to inspect huge hyperbolic cooling towers, Sterblue, a software developer for industrial asset inspections and management, developed a fully automated drone solution. Using an off-the-shelf drone connected to Sterblue's mobile app, the company performed an exterior inspection of a power plant's hyperbolic cooling tower concrete shell at a major American utility's site, which they began working with when they were selected through Electric Power Re
...Read More.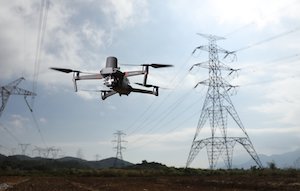 DJI's New Mavic 2 Enterprise Improves Thermal Vision and Accuracy
Posted:

2020-12-31
DJI's new Mavic 2 Enterprise Advanced is the latest addition to DJI's commercial fleet. The Mavic 2 Enterprise Advanced "adds a plethora of performance upgrades to its predecessor," says a DJI press release. The new release is a recognition that the powerful but small Mavic 2 Enterprise has been used for a wide variety of commercial applications, including drone inspections – a major vertical for the commercial drone industry. Adding new features and accessories, DJI has created a tool ideal fo
...Read More.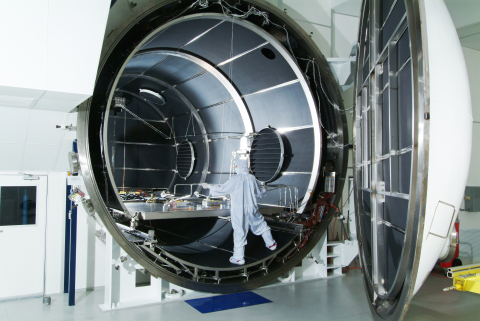 NTS Add Thermal Vacuum Testing Capabilities
Posted:

2020-12-31
NTS, the leader in testing, inspection, and certification solutions in North America, is pleased to announce that its laboratory in Los Angeles, California, has substantially expanded its Thermal Vacuum (TVAC) testing capabilities, further solidifying NTS's leadership position in space qualification testing. The NTS lab secured two additional TVAC Chambers and completed a series of upgrades to increase the lab's overall capacity to provide customers with rapid scheduling options. The upgraded TVAC testing c
...Read More.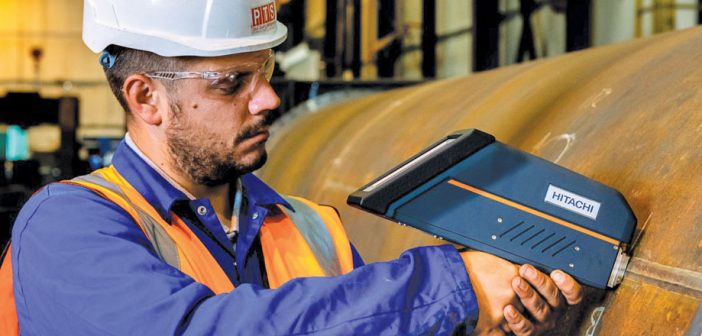 Why Precision Matters in Asset Integrity Inspection
Posted:

2020-12-31
Reliable and accurate positive material identification (PMI) analyzers that can be taken to remote locations or deep within large industrial plants are today's essential kit in asset integrity inspection. Optical emission spectroscopy (OES) technology has been relied upon for years to deliver the full chemistry of a sample with excellent precision and accuracy. However, the rise of handheld laser induced breakdown spectroscopy (LIBS) analyzers that boast their ability to test for carbon has challen
...Read More.
Next 10 >>>
Displaying 91 through 100 of 200

More Newss: 1 | 2 | 3 | 4 | 5 | 6 | 7 | 8 | 9 | 10 | 11 | 12 | 13 | 14 | 15 | 16 | 17 | 18 | 19 | 20