NDT News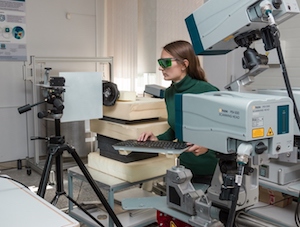 TPU Combines Ultrasonic, Vibration and Heat for Composite Inspection
Posted:

2018-12-14
Composite or multicomponent materials are widespread in the aviation and automotive industry since they compete with metals in their characteristics but weigh much less. Due to this multicomponent composition, it is difficult to test the quality of such materials. Materials can contain very small hidden defects, i.e. delamination, cracks, impact damage. Their size is literally a few millimeters. The exploitation of such products, for example, in aviation, can lead to a disaster. Daria Derusova, Project
...Read More.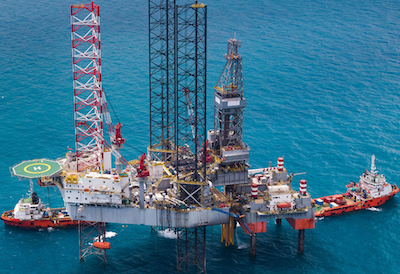 Addressing Inspection Challenges in Nigeria's O&G Industry
Posted:

2018-12-14
The oil and gas industry and other sectors of the nations economy are currently in need of indigenous experts, who specialize in Non-Destructive Testing (NDT). With only eight in-country level three NDT practitioners, foreign exchange conservation as well as reduction of expatriates, particularly from India and China into Nigeria's petroleum sector could remain elusive if government and stakeholders failed to act proactively. Nondestructive testing (NDT) is regarded as an analysis techniques used in scienc
...Read More.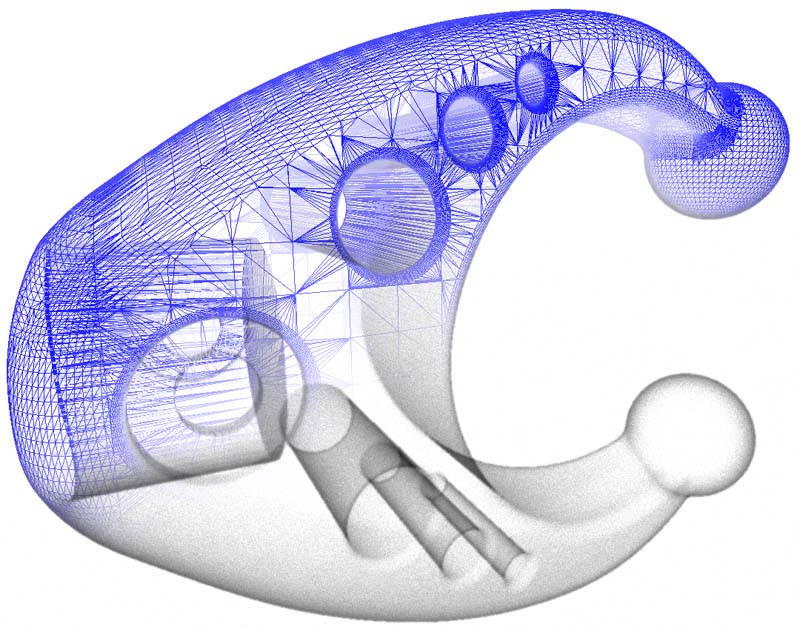 Lynx Inspection Announces Predictive 3D Radiography
Posted:

2018-12-14
On it's 30th anniversary INO announces the creation of its 34th subsidiary, LynX Inspection, a developer of cutting-edge digital vision solutions focused on industrial inspection. LynX Inspection began a partnership with INO one year ago with the Entrepreneur-in-Residence Program, a joint initiative began by INO in the City of Québec, Canada and the Anges Québec network. During the past year, LynX gained access to INO's resources, helping to develop technologies at the core of its inspection systems.
...Read More.

Amazon AWS Offers Tools to Control Automated Inspection Robots
Posted:

2018-12-14
Amazon Web Services, Inc. (AWS), an Amazon.com company (NASDAQ: AMZN), today announced the availability of AWS RoboMaker, a new service that makes it easy for developers to develop, test, and deploy robotics applications, as well as build intelligent robotics functions using cloud services. AWS RoboMaker extends the most widely used open source robotics software framework, Robot Operating System (ROS), with connectivity to AWS services including machine learning, monitoring, and analytics services to en
...Read More.
Honeywell Launches Drone Assisted Service For Industrial Users In India
Posted:

2018-12-14
Honeywell is launching its commercial Unmanned Aerial Vehicle (UAV) Inspection and Data Analytics Service in India. Targeted at utilities and oil and gas companies, the new service is designed to help customers across the country improve and modernize critical structural inspections. Using UAVs to carry out this work and collate necessary data reduces the need for employees to conduct inspections manually, which in turn increases safety by eliminating many of the risks associated with dangerous structural e
...Read More.
Cyberhawk Discusses Digitization and Plant Asset Management
Posted:

2018-12-14
Phil Buchan, Commercial Director of Cyberhawk, has been featured int he latest newsletter from Gastech Insights. (click link above). He discusses how new technology, specifically developments in drones for inspection, and the digitisation of drone-captured data is transforming how plant and asset management is approached around the world. Reliable, well-performing assets are crucial to the efficient running of gas and LNG plants, however, as assets begin to age, ensuring integrity becomes an ever-gro
...Read More.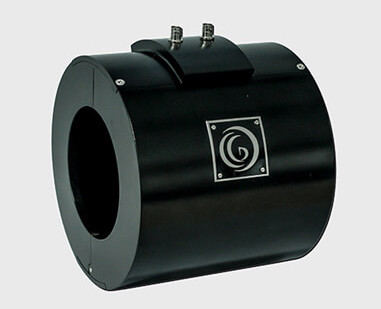 Chennai-based DeTect Raises $3.3M for Pipeline Monitoring
Posted:

2018-12-14
Chennai, India startup Detect Technologies raised $3.3 million from SAIF Partners in a Series-A round of funding, marking the VC's third investment in the Internet of Things space. Bharath Innovation Fund, Axilor Ventures, BlueHill Capital and angel funds from the Keiretsu Forum also participated. Founded in 2016 by IIT-Madras alumni Daniel Raj David, Harikrishnan AS, Karthik R and Tarun Mishra, DeTect Technologies has 50 employees. The company has operations in Chennai, Bengaluru, Jamnagar and the Lon
...Read More.
Innovation Polymers Releases Multiple Angle TOFD Wedge for HDPE
Posted:

2018-11-30
Rick MacNeil, P. Eng., CEO of Innovation Polymers, experts in acoustic-capable polymers, announces the release of a new multiple-angle TOFD wedge that eliminates testing frustrations associated with HDPE pipes. High Density Poly Ethylene (HDPE) pipe has become a popular substitute for steel pipe due to its chemical and corrosion resistance. But, when it comes to TOFD inspection, the various kinds of polyethylene used in the industry can require expensive custom wedges, produce inaccurate results, and req
...Read More.
Industrial Inspection & Analysis Acquires IBB Technology of America, Inc.
Posted:

2018-11-30
Industrial Inspection & Analysis, Inc. ("IIA") expands its service offerings with the recent acquisition of IBB Technology of America, Inc. Originally founded in 2000, IBB Technology is a leader in providing calibration services and measuring systems of the highest quality. With a proven track record of helping companies achieve the increasing demands for quality and service, the addition of IBB is a great complement to IIA's LaboratoryServices group, which includes NDT Labs, QC Group, and Timco Enginee
...Read More.
NDT Global Appoints Nathan Leslie as Chief Sales Officer
Posted:

2018-11-30
We are pleased to announce the senior appointment of Mr. Nathan Leslie to the role of Chief Sales Officer. Having joined NDT Global in 2014, Mr. Leslie held the position of USA Key Account Team Manager, supporting several of our largest clients identify critical corrosion and crack like features in their pipeline assets, utilizing high-resolution ultrasonic technologies. With over a decade of experience in the oil and gas industry, Mr. Leslie brings an in-depth knowledge and proven record of accomplis
...Read More.
Next 10 >>>
Displaying 91 through 100 of 200

More Newss: 1 | 2 | 3 | 4 | 5 | 6 | 7 | 8 | 9 | 10 | 11 | 12 | 13 | 14 | 15 | 16 | 17 | 18 | 19 | 20