NDT News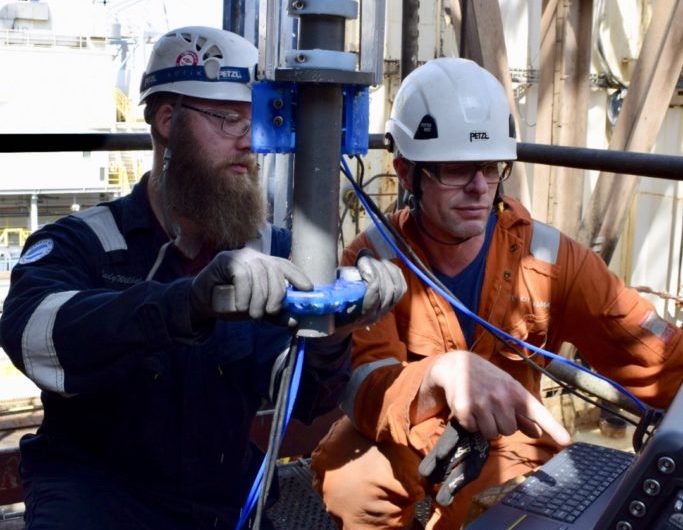 Control Union Receives DNV-GL Approval for Phased Array Shaft Scanner
Posted:

2020-1-8
After a year of testing, design and development, Control Union (CU) and its sister company International Test Solutions (ITS) have developed a phased array topdrive shaft scanning tool that has recently been approved by DNV-GL as first of its kind in the world. This approval adds to the general DNV-GL NDT approvals and various Phased Array applications that have been developed over the years. The benefits of this topdrive shaft scanner (called ScalaShaft®) are numerous. As the phased array tool scans the
...Read More.
Computed Radiography Better Than Film for Aircraft Inspection
Posted:

2020-1-8
NDE Services, Inc. has been providing Nondestructive Testing services throughout the country since 1979. NDE Services, Inc. is a recognized leader in the field of Nondestructive Testing. NDE Services, Inc. has the personnel to respond to all Nondestructive Testing requirements. NDE Services is certified to meet the requirements of NAS 410 and ASNT-SNT-TC-1A. Personnel experience levels vary from 10 years to 45 years in the field of Nondestructive Testing. NDE Services prides itself on keeping up to date
...Read More.
Biodegradable Red Dye Penetrant Comes to Market
Posted:

2020-1-6
BIODEGRADABILITY is the future of NDT Chemicals. Many customers have problems in order to treat the waste of penetrant testing (water + red dye penetrant). FLUXO P172 is the first BIODEGRADABLE penetrant on the market based on GREEN Solvent. A Standard Red Dye Penetrant contains petroleum distillates, we replaced the petroleum distillate by a Green solvent in order to obtain our new reference FLUXO P172. Advantages : • Free from petroleum distillates. • FLUXO P172 is Biodegradable - Passes OECD
...Read More.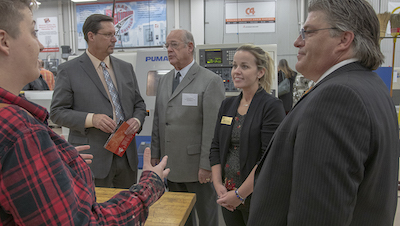 OSU Institute of Technology Opens Industrial & Aviation Technologies Training Center
Posted:

2020-1-5
OSU Institute of Technology officially opened the Industrial & Aviation Technologies Training Center (IATTC) during a ribbon cutting ceremony and open house event on the Okmulgee campus Nov. 7 and 8. The IATTC includes an advanced manufacturing lab with approximately $750,000 of existing equipment, a non-destructive testing lab, as well as a classroom and instructional space. The center serves aviation and defense industries throughout the state as well as industries in the surrounding five counties: Okm
...Read More.
IHI Corporation Selects Neurala to Enable Industrial Visual Inspection and Analysis Powered by AI
Posted:

2020-1-5
AI-powered visual inspection pioneer Neurala has today announced a partnership with IHI, one of the largest manufacturers in the world. IHI is a leading producer of aircraft engines and turbochargers for vehicles and industrial machines, along with additional transport-related machinery and more. Neurala's automated visual inspection platform will be deployed as a key component of IHI's workflow, improving manufacturing optimization and enabling more efficient industrial inspections. "Automation is an
...Read More.
Motiv Robotics Announces Enhanced RoboMantis® Robot
Posted:

2020-1-5
RoboMantis: Industry's most dexterous work horse and academia's most capable research tool! "RoboMantis is an open architecture robot running ROS and today's release of the robot with the Actin® addon exemplifies the flexible architecture of the system. We are truly excited to leverage this unique capability with our customers," said Chris McQuin, Chief Engineer at Motiv Robotics. Approximately human scale, RoboMantis can be configured with up to four mobility limbs and two manipulators which can be
...Read More.
Industrial Inspection & Analysis Acquires 5 Star Inspection
Posted:

2020-1-5
Industrial Inspection & Analysis, Inc.™ ("IIA") – a leader in providing inspection, testing and analytical services – expands its service offerings with the acquisition of 5 Star Testing, Inc. ("5 Star"). Based in Brush Prairie, WA, 5 Star is a non-destructive testing and inspection company with nearly 30 years of experience in providing facilities-based inspection services to many of the nation's largest plants, mills and manufacturing facilities. Founded in 1990, 5 Star has been providing superior serv
...Read More.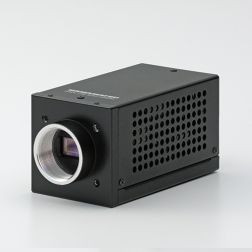 Hamamatsu Introduces InGaAs Line Scan Camera Inline Nondestructive Inspection
Posted:

2020-1-5
Hamamatsu launched the C15333-10E InGaAs line scan camera for inline nondestructive inspection using SWIR (short-wavelength infrared) imaging. Joining Hamamatsu's wide variety of SWIR and NIR (near-infrared) imaging technologies, this camera is the company's first InGaAs line scan camera. The C15333-10E is a high-sensitivity, low-noise camera with a fast line rate, and it is suitable for industrial needs. Its high sensitivity in the SWIR region from 950 nm to 1700 nm, 1024-pixel array with 12.5 µm x 12.5
...Read More.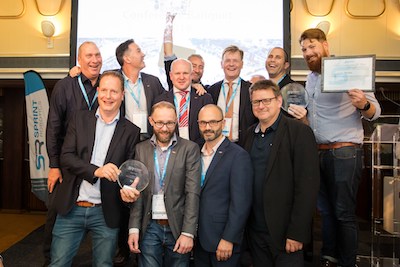 Winners of the SPRINT Robotics Awards 2019 Announced
Posted:

2020-1-5
During the SPRINT Robotics World Conference for Inspection and Maintenance Robotics 2019 in Rotterdam, the winners of the SPRINT Robotics Awards 2019 were announced. The SPRINT Robotics Awards acknowledge and reward exceptional work in inspection and maintenance robotics in our society. In 2019, three awards categories were introduced: Groundbreaking Collaborative Work towards Acceptance of Inspection and Maintenance Robotics, Scaling of a Robotic Solution, and New Innovative Technology in Inspection, Ma
...Read More.
Toshiba Group Develops Inspection Technology for Plant Facilities and Equipment in High Inaccessible Places
Posted:

2020-1-5
Toshiba Corporation (TOKYO: 6502, Toshiba) and Toshiba Energy Systems & Solutions Corporation (hereinafter "ESS"), companies dedicated to providing industry with solutions that raise operational efficiency and productivity, have developed a drone-based inspection technology for complex industrial facilities, such as power plants, oil refineries and chemical manufactures. The new solution comprises 3D laser measurement technology, a drone-mounted video camera, optimized flight route creation technology for t
...Read More.
Next 10 >>>
Displaying 91 through 100 of 200

More Newss: 1 | 2 | 3 | 4 | 5 | 6 | 7 | 8 | 9 | 10 | 11 | 12 | 13 | 14 | 15 | 16 | 17 | 18 | 19 | 20