NDT News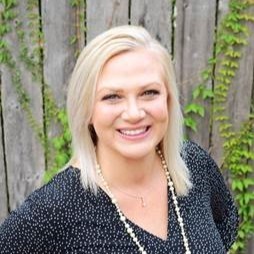 Audubon Appoints Leah Temple as Director of In-Plant Staffing Services
Posted:

2021-8-31
Audubon Companies, a global provider of engineering, consulting, construction, fabrication, and technical services supporting the energy, power, and industrial markets, announced today the addition of Leah L. Temple to the position of Director of In-Plant Staffing Services. Overseeing Audubon Companies' In-Plant Engineering Services, she will be responsible for strategies and activities related to placing Audubon technical experts at petrochemical and refinery clients' worksites to support all stages of pla
...Read More.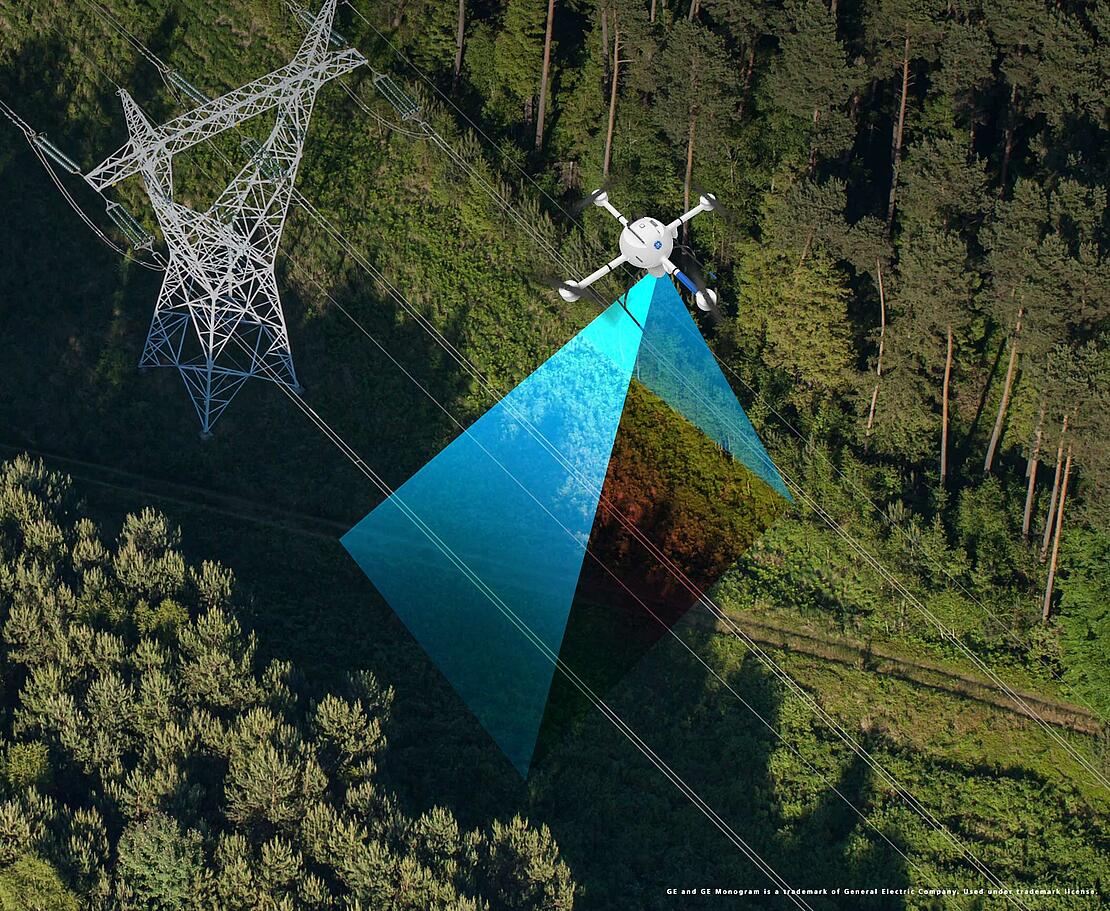 Microdrones and GE Launch the GE Industrial Drone Line
Posted:

2021-8-31
GE and Microdrones have entered into a worldwide licensing partnership, where Microdrones will bring the GE industrial drone line​​​​​​​ to market globally, providing professionals access to powerful aerial surveying technology that will enable them to work more efficiently, accurately, safely and profitably. The GE industrial drone line brings together two industrial companies which highly complement one another. GE enters the professional UAV market, a natural
...Read More.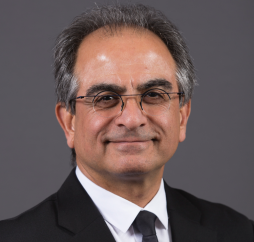 CNDE Director Reza Zoughi Receives IEEE Excellence Award
Posted:

2021-8-31
Reza Zoughi, director of the Center for Nondestructive Evaluation and the Kirby Gray (Battelle) Chair in Engineering in the Department of Electrical and Computer Engineering, has been awarded the 2020 IEEE Instrumentation and Measurement (I&M) Society Career Excellence Award. Zoughi received this award in recognition of lifelong activity and outstanding achievement in pioneering microwave nondestructive testing and evaluation and for serving the I&M Society as President of the Society and EIC of the IEEE
...Read More.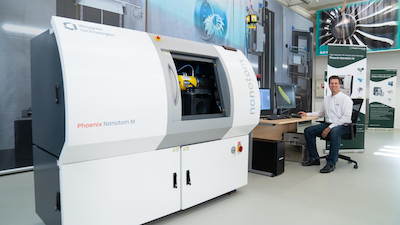 Waygate Technologies Opens Customer Solutions Center for Industrial CT Near Munich
Posted:

2021-8-31
Waygate Technologies, a Baker Hughes business and a global industry leader in non-destructive testing (NDT) solutions, has announced the opening of a new Customer Solutions Center (CSC) near Munich, Germany. The CSC in Garching will support businesses with access to high performance inspection technologies and experienced NDT professionals. The new CSC Munich will allow customers to take advantage of many different industrial X-ray and computed tomography (CT) systems of the award-winning Phoenix p
...Read More.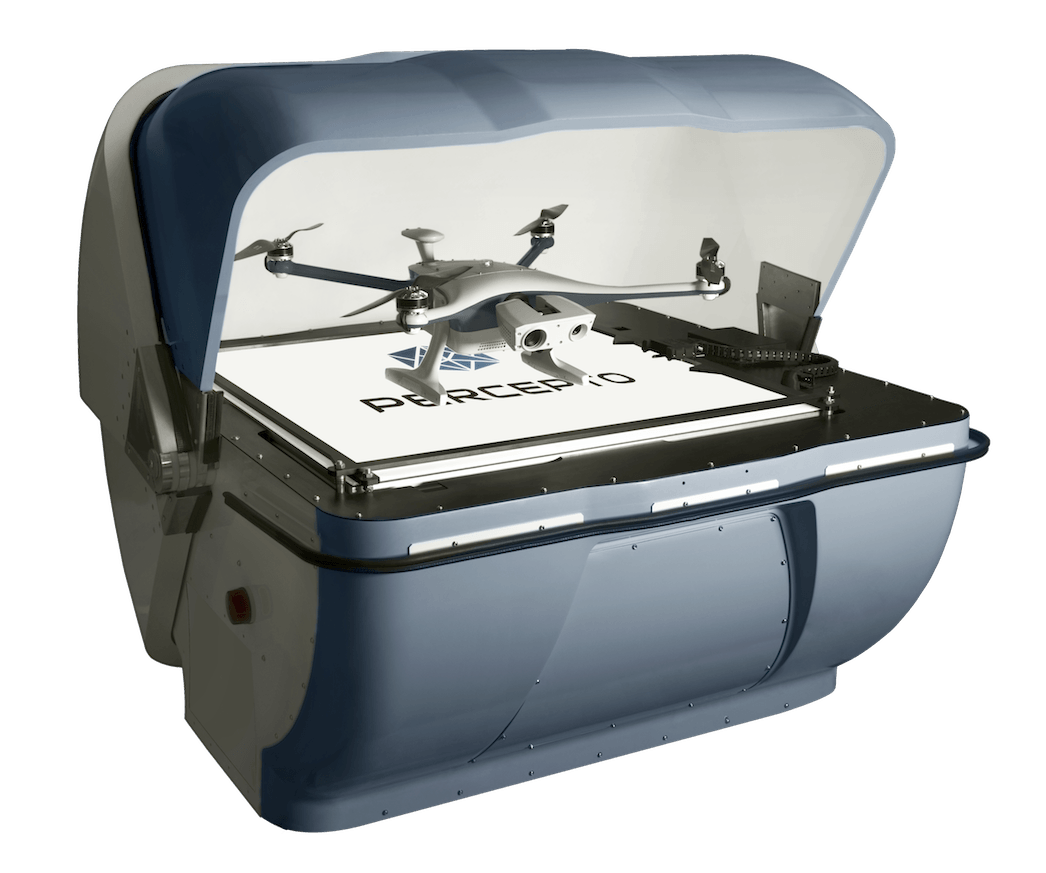 Percepto Appointed to FAA Committee for Beyond Visual Line of Sight Flights
Posted:

2021-8-30
Percepto, pioneering autonomous inspection by industrial robotics today announced that it has been selected by the Federal Aviation Administration (FAA) to participate in the market leading new BVLOS Aviation Rulemaking Committee (ARC) whose work will entail developing a regulatory path for standard drone operations Beyond Visual Line of Sight (BVLOS). Percepto has also been approved as an official partner of the upcoming FAA symposium. "Percepto is deeply committed to gaining BVLOS and other regulatory
...Read More.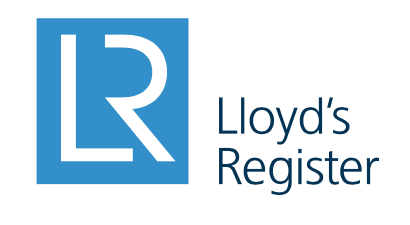 Lloyd's Register Sells Inspection Services Division to Goldman Sachs
Posted:

2021-8-30
Lloyd's Register ("LR"), a global provider of professional services specialising in engineering and technology solutions, has today announced the sale of 100% of its Business Assurance & Inspection Services division, including cyber-security business Nettitude, to Goldman Sachs Asset Management. The transaction is a key milestone in Lloyd's Register's strategy to become the go-to partner and adviser on compliance, performance and sustainability to the maritime industry and broader ocean economy. The deal is
...Read More.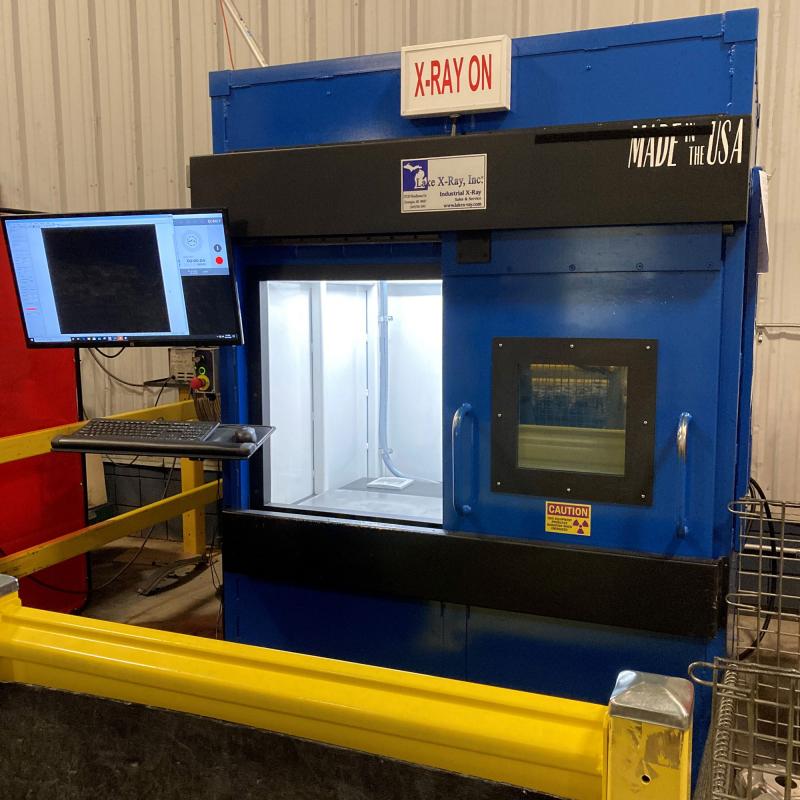 DRP 4040 NDT Proven Workhorse for X-ray Cabinets
Posted:

2021-8-30
Most recently Nissin teamed with Lake X-Ray and DÜRR NDT to install 4 X-ray cabinets fitted with the DRP 4040 NDT flat panel detector. The cabinets are compact yet provide ease of part placement and high production. Nissin produces about 30,000 parts per day at this facility in Georgia. The 4 Lake X-Ray / DÜRR NDT units currently run 3 shifts and 24 hours per day. Each machine is capable of processing about 6000 parts per day. The DRP 4040 NDT is at the heart of this production and been working flawlessl
...Read More.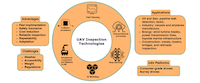 The Rise in UAV Inspections for Civil Infrastructure
Posted:

2021-8-30
UAVs with a higher level of autonomy can make civil engineering inspections safer, faster and more accurate, plus they support the monitoring of infrastructural changes over time. The increasing development and production of unmanned aerial vehicles (UAVs or 'drones') with a higher level of autonomy can reduce human error and assist in safer, faster and more accurate inspections. Thanks to their ability to perform repeated inspections, even in challenging and dynamic environments, they make it easi
...Read More.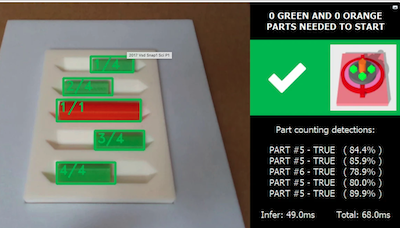 Hackathon Winner Creates Portable AI Inspection Demo Kit
Posted:

2021-8-30
Sergio Velmay, winner of the 20/20 Vision Hack hackathon sponsored by ADLINK (San Jose, CA, USA; www.adlinktech.com) and Intel (Santa Clara, CA, USA; www.intel.com), developed an industrial machine vision demo kit that uses artificial intelligence (AI) and 3D imaging to assist with parts preparation and verification of the correct steps for assembly applications, alerting the employee of errors at any stage of an assembly. He developed the system using the ADLINK Vizi-AI kit, developed for prototyp
...Read More.
Sarcos Robotics Names Pine Environmental an Official Distribution Partner
Posted:

2021-8-23
Sarcos Robotics ("Sarcos"), a leader in the development of robotic systems that augment humans to enhance productivity and safety, and Pine Environmental Services LLC, a professional services company providing equipment for environmental monitoring, nondestructive testing (NDT), visual inspection, and continuous emissions monitoring (CEMS), today announced an agreement in which Pine Environmental will become an official distributor of the award-winning Guardian® S remote visual inspection and surveillance r
...Read More.
Next 10 >>>
Displaying 91 through 100 of 200

More Newss: 1 | 2 | 3 | 4 | 5 | 6 | 7 | 8 | 9 | 10 | 11 | 12 | 13 | 14 | 15 | 16 | 17 | 18 | 19 | 20