NDT News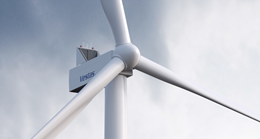 Vestas Extends Sulzer & Schmid's New Blade Inspection Technology
Posted:

2020-7-25
Zurich, Switzerland, 07 July 2019 - Sulzer & Schmid, a Swiss company pioneering UAV (unmanned aerial vehicle) technology for wind rotor blade inspections, announced today that Vestas extends the use of its new DJI drone-based blade inspection technology to offer enhanced inspection services across the Asia-Pacific region. Sulzer & Schmid's solution combines autonomous flight function, exceptionally high-resolution imaging, and an advanced software interface enabling Vestas to reduce blade inspection time an
...Read More.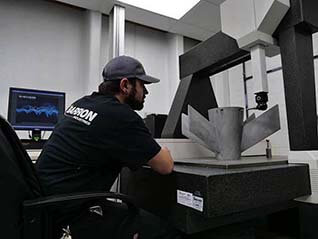 Barron Industries Earns NADCAP Accreditation for Digital Radiography
Posted:

2020-7-24
Oxford, MI - Barron Industries has taken another step to ensure its precision investment castings meet the stringent quality standards of the aerospace industry. The Michigan-based manufacturer has achieved NADCAP Accreditation for Digital Radiography, a Non-Destructive Testing (NDT) process for aluminum, steel and stainless steel components. NADCAP is the acronym for The National Aerospace and Defense Contractors Accreditation Program – a global cooperative program of major companies designed to manag
...Read More.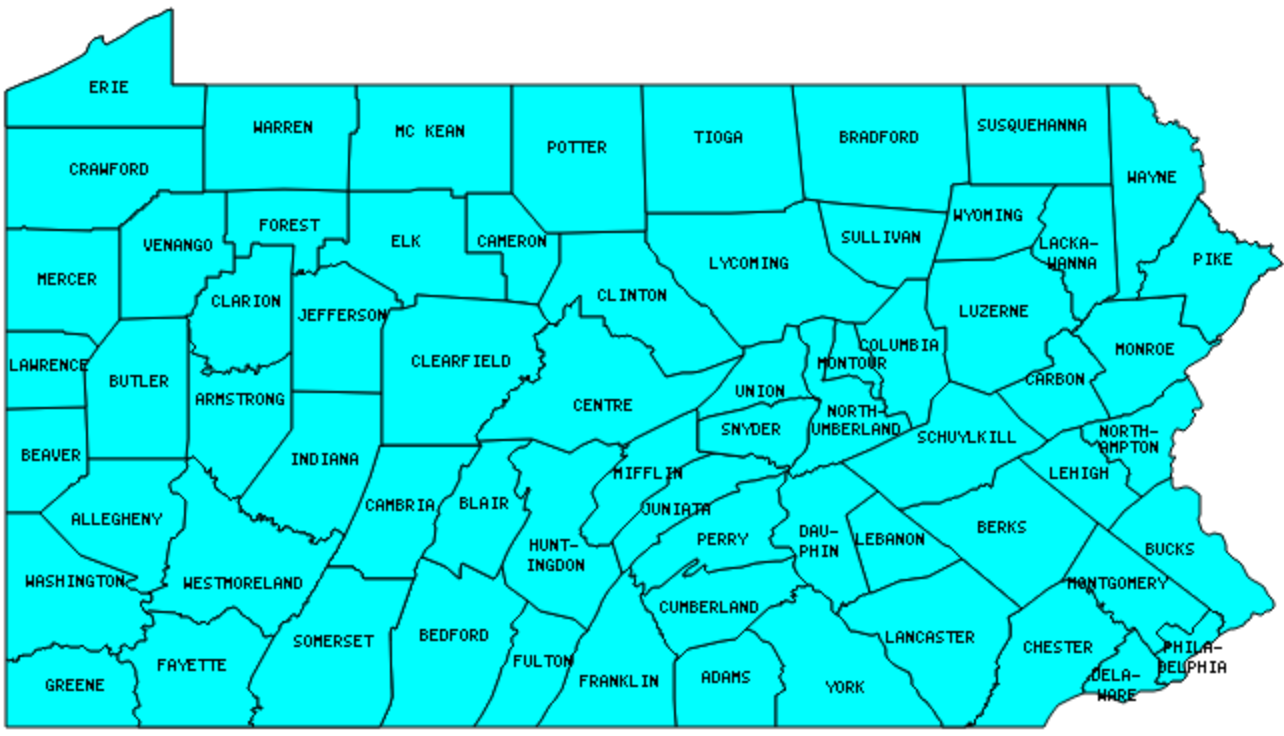 Former Technician Admits to Falsifying Weld Records
Posted:

2020-7-24
A former pipeline technician admitted Monday that he falsified documents indicating welds on the Mariner East pipeline in Westmoreland County had been properly X-rayed when they had not been. Joshua Springer of Scottdale, Westmoreland County, had worked on Energy Transfer's Mariner East 2 pipeline between May 2017 and June 2018, mostly responsible for a 20-mile segment between Houston, Pa., and Delmont. His job was to take X-rays of welds and interpret the data to make sure the welds were goo
...Read More.

Rosen Group Unveils New Tank Bottom Inspection Service
Posted:

2020-7-24
Stans, Switzerland, July 2020 – The ROSEN Group introduces the new TBIT Ultra service for inspection of Aboveground Storage Tanks. The complex nature of corrosion has compelled ROSEN's inspection and integrity specialists to consistently improve their knowledge, build experience, and advance technology in automatic corrosion detection and defect quantification. Early identification and repair of time-based threats, such as corrosion, means assets can remain in service safely, for longer. This benefits th
...Read More.
Sensor Networks Releases On-demand Webinar for Loose Parts Retrieval
Posted:

2020-7-21
Sensor Networks, Inc. (SNI) recently released an on-demand webinar focused on industrial retrievals of loose parts including information on best practices in retrieving, developments in tooling, and real-world retrieval examples. The Webinar is co-authored and presented by Bruce Pellegrino, Co- Founder and VP of Marketing at Sensor Networks. Bruce is a 40-year veteran in the Remote Visual Inspection (RVI) industry. Co-author of this webinar is Jeff Drost, RVI Product Manager at Sensor Networks. Jef
...Read More.
Carestream NDT Partnering with AINDT to Offer Advanced Industrial Radiographic Training
Posted:

2020-7-21
Two leaders in the nondestructive testing industry are joining forces to provide new, hands-on training for NDT technicians and companies who want to optimize their use of digital radiography. The American Institute of Nondestructive Testing (AINDT) recently acquired a 21,600 sq. ft. facility in Baxter, MN, that will feature a new Carestream NDT Digital Imaging Training Center. Carestream is equipping the center with the latest digital imaging technology for the digital radiography classroom and laborato
...Read More.
Equipcon Group Welcomes Nordinkraft as Its Newest Partner
Posted:

2020-7-21
NOBLESVILLE, IN – July 20, 2020 – EQUIPCON GROUP, today announced the recent signing of an exclusive partnership agreement with NORDINKRAFT AG, a world-leading developer and manufacturer of modern high-tech NDT systems for non-destructive examination of products in the primary metals: ingot, slab, plate, strip, billet, bar, rod, wire, tube & pipe industries as well as in the energy, automotive and aerospace industries. Nordinkraft technologies include: Piezoelectric, Arrays, Phased array, Non-contact EM
...Read More.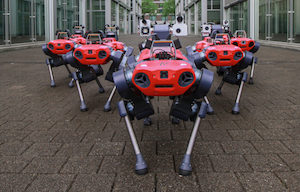 First ANYmal C Legged Robot Customer Deliveries
Posted:

2020-7-18
ANYbotics is proud to announce that the first production batch of ANYmal C robots has been delivered to engineering partners and research customers worldwide. This marks a significant milestone for ANYbotics as a mobile robot manufacturer as well as an important step in revolutionizing the industrial inspection and maintenance workflow. Since the launch of the new ANYmal C robot last year, the ANYbotics team has been focusing on a growing number of partnerships with several key industry vendors and operator
...Read More.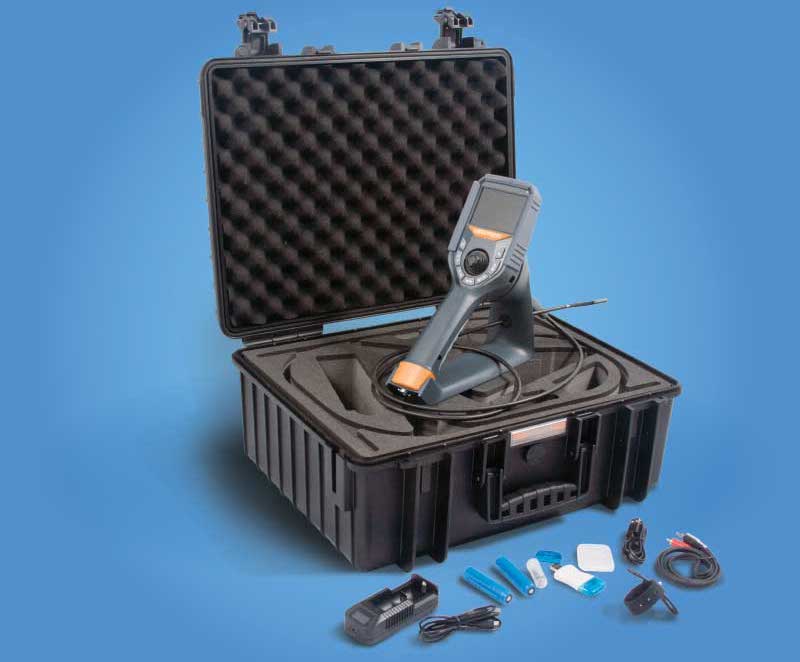 Viewtech Borescopes Announces VJ-3 2.2mm Mechanical Articulating Video Borescope
Posted:

2020-7-18
As inspection areas decrease in size, ViewTech Borescopes insertion tube diameters must follow suit. The VJ-3 2.2-millimeter is the newest and smallest diameter inspection tool available from the industry-leading video borescope professionals at ViewTech. The VJ-3 2.2mm is utilized during many different types of inspection processes, including metal castings, small-scale components, circuitry and more ensuring that every part is up to spec. The VJ-3 2.2mm video borescope is available with an ultra-thin 2
...Read More.
Boston Dynamics Brings Game Changing Robot to Market
Posted:

2020-7-18
Boston Dynamics, the global leader in mobile robotics, today debuted sales for Spot, the agile robot that climbs stairs and traverses rough terrain with ease. This launch marks the first time that businesses can purchase a Boston Dynamics robot, and represents Boston Dynamics' first online sales offering. Spot is designed to go where other robots can't go and to perform a broad number of tasks. The robot can be reconfigured for various use cases to increase efficiency and greatly reduce safety risks in t
...Read More.
Next 10 >>>
Displaying 91 through 100 of 200

More Newss: 1 | 2 | 3 | 4 | 5 | 6 | 7 | 8 | 9 | 10 | 11 | 12 | 13 | 14 | 15 | 16 | 17 | 18 | 19 | 20