NDT News
Wood and NERA to Develop AI Subsea Inspection Tool
Posted:

2020-6-10
Wood and NERA (National Energy Resources Australia) have announced a new partnership to develop and deliver a solution for the inspection of critical industrial equipment, particularly for subsea oil and gas infrastructure. By leveraging the power of cutting-edge artificial intelligence (AI) technology, Wood's Augmented Machine Vision Solution provides a real-time inspection device capable of autonomously detecting and categorising equipment anomalies. The solution has the potential to revolutionise t
...Read More.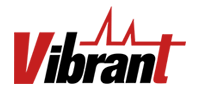 EPRI Applies Airline Industry Inspection Technique for Industrial Gas Turbines
Posted:

2020-6-10
The Electric Power Research Institute (EPRI) has evaluated the application of an inspection technology developed for jet aircraft engines to help operate industrial and power sector gas turbines more safely and reliably. EPRI's evaluation focused on applying Vibrant Corporations Process Compensated Resonance Testing (PCRT) for hot section blades, finding that the technology's use can decrease the risk of turbine blade failure and extend the useful life of gas turbine components—enhancing safe operation whil
...Read More.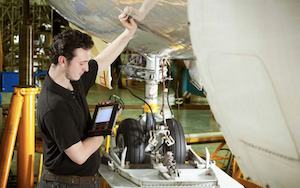 ETher NDE Extends Warranty to Three Years
Posted:

2020-6-9
ETher NDE is proud to officially announce the extension of the Standard Manufacturer Warranty period to 3 years on three of our leading eddy current flaw detectors - the WeldCheck Series, AeroCheck Series and the ETherCheck range. The manufacturer's warranty covers all components of the instrument and will only exclude customer damage or misuse. In addition to this ETher NDE have also revised ETherCover, our Extended Warranty cover, to operate on two levels with instruments categorised accordingly. Th
...Read More.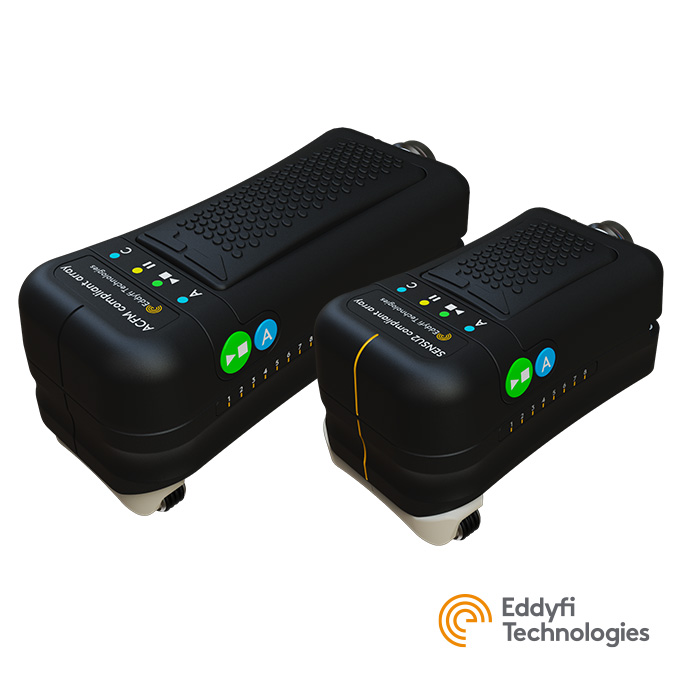 Eddyfi Launches SENSU 2ACFM® Compliant Array Probe
Posted:

2020-6-9
Quebec, QC, June 9, 2020 – As the world leader in advanced non-destructive testing solutions, Eddyfi Technologies is pleased to announce the launch of the Sensu 2 ACFM® Compliant Array Probe for crack detection and sizing in ferritic welds, from its TSC product line. The new Sensu 2 compliant array is the first true ACFM, high-performance probe to unleash the processing power of the TSC Amigo™ 2 ACFM instrument. Increasing productivity by 20 times compared to current ACFM probes, the new solution featur
...Read More.
North Star Imaging Brings New High Energy X-ray System to the West Coast
Posted:

2020-6-4
North Star Imaging is proud to announce the move of its West Coast Inspection Services business to a much larger testing facility in Aliso Viejo, California. The new facility provides more space for expansion, more warehousing for larger parts to be brought in for x-ray scanning services, and more room to introduce new innovations as the business continues to grow. "We know that this year is, and continues to be, a very hard year for everyone due to COVID-19. Nonetheless, as a business, we are all very e
...Read More.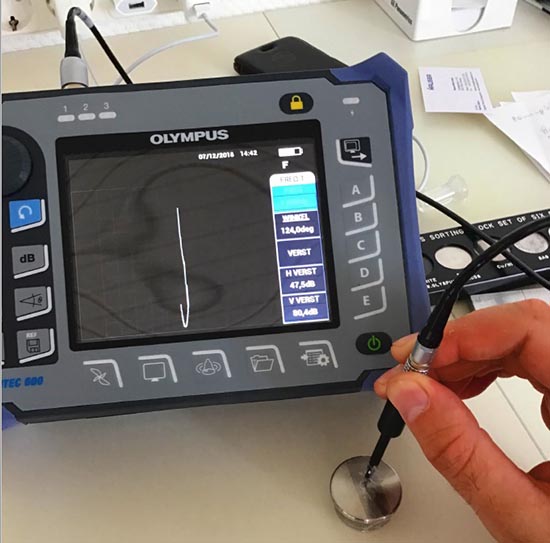 Olympus Remote Demonstration FAQs
Posted:

2020-6-1
We love connecting with our customers in person and conducting product demonstrations at a customer's site location or at one of our worldwide Olympus office locations. When we can't meet in person, a remote demonstration is the next best thing. If you're interested in learning more about our Olympus IMS Scientific Solutions and how our products can work for you and your application, schedule a remote demonstration below to find out! How does a remote demo work? Our remote demos include live aud
...Read More.
ViewTech Borescopes 2nd Quarter Sales Begin with New VJ-3 Video Borescope Clients
Posted:

2020-6-1
With some industries being allowed to return to near-normal operations, ViewTech Borescopes started their second quarter of sales with the VJ-3 video borescope being utilized for a variety of remote visual inspections throughout North America. ViewTech highlights the addition of two of their newest clients who added a ViewTech borescope to their inspection tool kit: IMCA Jamaica Limited and St. Louis Testing Laboratories. IMCA Jamaica Limited, a distributor of Caterpillar and John Deere equipment, requir
...Read More.

Industrial Inspection & Analysis Acquires IHI Southwest Technologies, Inc. From IHI Corporation
Posted:

2020-6-1
Industrial Inspection & Analysis, Inc.™ ("IIA") – a leader in providing inspection, testing, and analytical services – expands its service offerings with the acquisition of IHI Southwest Technologies, Inc. ("ISwT") from IHI Corporation, a publicly-traded Japanese industrial firm. Based in San Antonio, TX, ISwT is a non-destructive testing and engineering services company with a 21-year history of providing inspection and engineering services to the nuclear industry both domestically and internationally. In
...Read More.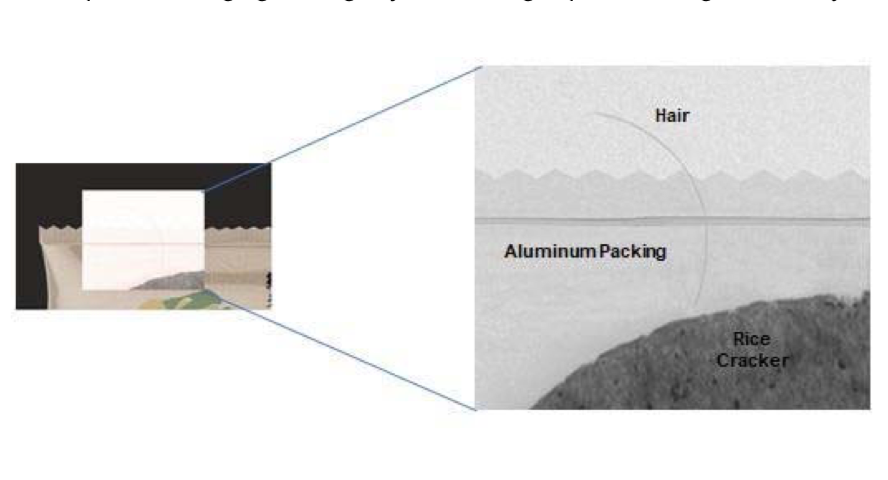 Hamamatsu Develops Ultra-Sensitive X-ray TDI Camera
Posted:

2020-6-1
Hamamatsu Photonics has developed an X-ray TDI camera with enhanced sensitivity to low energy X-rays for in-line non-destructive inspection of thin objects and light-element materials. Sales of this new X-ray TDI camera begin April 22th, 2020. Hamamatsu Photonics has developed an X-ray TDI (*1) camera, the model C15400-30- 50A, that has enhanced sensitivity to low energy X-rays by applying a new technique for detecting low-energy X-rays with high sensitivity. This X-ray TDI camera gives sharp high- co
...Read More.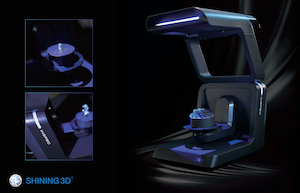 SHINING 3D Launches New Automatic Desktop 3D Inspection Scanner
Posted:

2020-6-1
SHINING 3D launches Automatic Desktop 3D Inspection Scanner – AutoScan Inspec (Inspec, for short). It is a fully automatic desktop 3D inspection scanner that innovatively integrates high-accuracy 3D scanning and 3D inspection and is designed for improving efficiency of scanning small and complex parts. Featuring intuitive user interface, easy operation and AI intelligent scanning algorithm, Inspec brings the conception of automatic + full-size inspection into reality. The latest technology developed by S
...Read More.
Next 10 >>>
Displaying 91 through 100 of 200

More Newss: 1 | 2 | 3 | 4 | 5 | 6 | 7 | 8 | 9 | 10 | 11 | 12 | 13 | 14 | 15 | 16 | 17 | 18 | 19 | 20