NDT News

Duncan Aviation Offers Nondestructive Testing Mobile Services
Posted:

2019-9-29
LINCOLN, NEB — Duncan Aviation is pleased to announce the company is now offering NDT (nondestructive testing) mobile services for aircraft operators. Duncan Aviation has one of the highest-skilled, in-house NDT teams (Level 2 or higher in all four methods) in the industry providing eddy current, fluorescent penetrant, ultrasonics, and magnetic particle inspections on all makes and model aircraft, including helicopters. On-the-road NDT services are vital to operators who perform smaller in-house inspe
...Read More.

SIMCO Acquires Carolina Coatings
Posted:

2019-9-29
Superior Industrial Maintenance Company ("SIMCO" or the "Company"), a provider of corrosion protection services for mission critical assets in the infrastructure sector, announced its acquisition of Carolina Coatings Solutions and Industrial Services, Inc. ("Carolina Coatings" or "CCS"). Carolina Coatings, based in Morrisville, North Carolina, is a provider of corrosion protection and surface cleaning services for the chemical, pulp and paper, power, and food and beverage industries throughout the Mid-At
...Read More.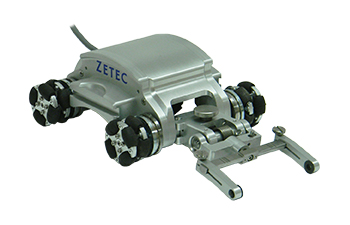 Zetec Introduces the NDT Sweeper Scanner
Posted:

2019-9-29
Zetec Inc. has introduced the NDT Sweeper Scanner, a highly versatile manual 2D encoded scanner for ultrasonic inspections in oil and gas, aerospace, and other applications. NDT Sweeper has two integrated encoders for precise 2D scanning. It can support up to two phased array probes at the same time for pitch-catch ultrasonic inspections, and the individual probe suspension can be fixed axially or laterally to meet specific needs. Easy to deploy and able to encode in raster scan across long distances, ND
...Read More.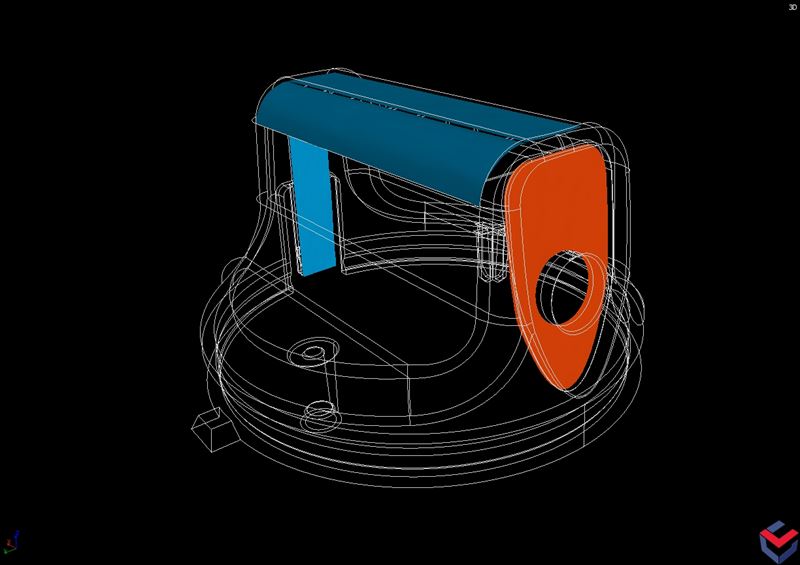 Volume Graphics Teams with Industry Consortium
Posted:

2019-9-29
Volume Graphics, the leading provider of industrial CT software according to management consultants Frost & Sullivan, has announced its involvement with the Kunststoff-Institut in a second joint project on "Rapid Tooling" with companies from a wide range of industries. As a project partner, Volume Graphics brings expertise in quality assurance and process optimization to the team via its advanced industrial computed tomography (CT) data-analysis software. "Working on this project with Kunststoff-Institut
...Read More.
SeekOps Maximizes Efficiency for Oil and Gas Leak Inspection
Posted:

2019-9-29
SeekOps Inc., a gas sensor manufacturer and service provider, is integrating its proprietary SeekIR® gas sensors with the newly developed US-1 Unmanned Aerial System (UAS). This new platform, manufactured by Impossible Aerospace, allows SeekOps' natural gas leak inspection service to address larger geographical areas and complex facilities. The US-1 offers industry-leading flight times 3x greater than other all-electric multirotor drones. Through this partnership, SeekOps builds on its state-of-the-art offe
...Read More.
INSPECTIS Launches 'Game-Changer' 4K Ultra HD Digital Microscope
Posted:

2019-9-29
INSPECTIS AB announces a new generation of the U30 series digital microscopes. The U30s, U30 and U30s EWD versions offer more than twice the magnification (x168 with +10 macro lens) of the current U10 series, raising video inspection to new levels. The new U30 will be on exhibit at SMTAI 2018 in Booth #723 (Ascentech). In making the announcement, Alistair Gooch, Marketing Manager, said, "The U30 Series really brings the 'wow!' factor to the INSPECTIS line. See this and you won't want FHD anymore! It's n
...Read More.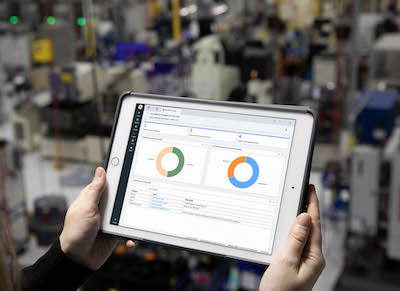 GE Digital Launches New Capabilities to Automate Inspections
Posted:

2019-9-29
Unique in the market, APM Integrity's new Compliance Management feature automates mechanical integrity planning – reducing regulatory risk, increasing team efficiency and improving safety. GE Digital (NYSE: GE) has announced the general availability of enhanced Compliance Management features in its Asset Performance Management (APM) Integrity software for the oil and gas, chemical and power industries. Developed in collaboration with one of the largest U.S. petroleum refiners, Compliance Management is a
...Read More.
Allied Vision and Antmicro Announce Partnership for Vision and AI Systems
Posted:

2019-9-29
Allied Vision, a global provider of industrial camera solutions and Antmicro, a software-driven tech company developing advanced open source-based edge computing systems, have announced a strategic partnership to drive their common goals in building complex and portable vision systems. The announcement is made to underline the ongoing collaboration between the companies that started with the joint demonstration of a successful technology integration between Allied Vision's revolutionary Alvium camera ser
...Read More.
Sensor Networks, Inc. to Exhibit and Present at ASNT Annual Conference in Las Vegas
Posted:

2019-9-24
State College, PA - Sensor networks, Inc. (SNI) will be attending the 2019 American Society for Nondestructive Testing (ASNT) Annual Conference in Las Vegas this coming November. the ASNT Annual Conference provides a forum for the exchange of theoretical, scientific and application information. In addition to being an exhibitor, SNI's Mark Matthews, Sales Manager for North America (Remote Visual/Retrieval Systems), will be presenting a discussion on Nuclear Inspection Issues. Specifically, the "Develo
...Read More.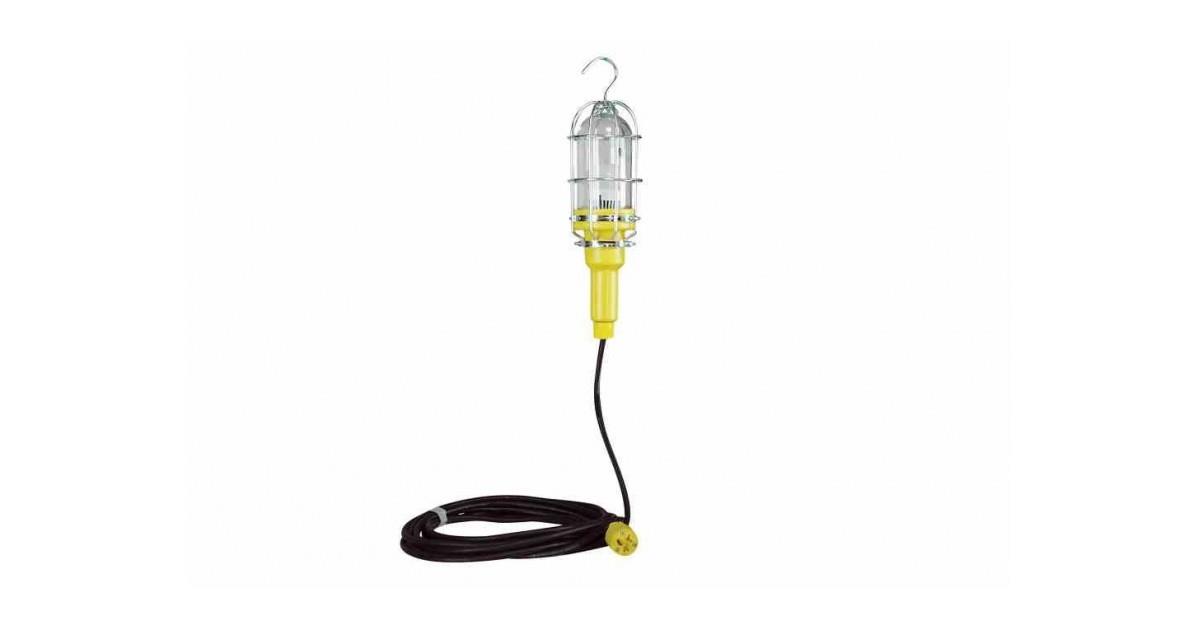 Larson Announces Release of Handheld Inspection Lamp
Posted:

2019-9-24
Larson Electronics, a Texas-based company with over 40 years of experience spearheading the industrial lighting and equipment sectors, announced the release of a waterproof and vapor proof hand lamp/drop light. This inspection drop light comes in red, blue, green, amber, and white light outputs and is made to prevent the intrusion of water and moisture into the handle and head when in use. This 10-watt unit produces 1,050 lumens of colored lighting and features 150 feet of SOOW cord. The VPLHL-LEDC-150 L
...Read More.
Next 10 >>>
Displaying 91 through 100 of 200

More Newss: 1 | 2 | 3 | 4 | 5 | 6 | 7 | 8 | 9 | 10 | 11 | 12 | 13 | 14 | 15 | 16 | 17 | 18 | 19 | 20