American Institute Offers $40,000 in Scholarships
By:
don.booth@trainingndt.com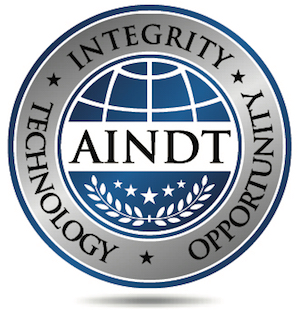 The American Institute of Nondestructive Testing is offering four $10,000 full scholarships for their "Nondestructive Testing Technologies" certificate program. The certificate program consists of six months of online theory training followed by eighteen days of hands-on training at their Baxter, Minnesota facility. The certificate program provides level I and II nondestructive testing training in the five major methods of NDT including radiographic testing, ultrasonic testing, magnetic particle testing, liquid penetrant testing, visual testing as well as a forty-hour radiation safety training course.

"We feel offering our training program to persons entering the engineering field will help the engineering community consider the future inspection needs of the systems they design." Says Don Booth AINDT CEO, "Hopefully with this knowledge of NDT, an engineer will consider future inspection requirements, methods of inspection, and how the part or system is accessed to make inspection easier and less expensive over the lifetime of the component."

Nondestructive Testing (NDT) plays an important role in assuring that structural and mechanical components perform their function in a safe, reliable, and cost-effective manner. NDT technicians perform the necessary tests to locate the indicators and discontinuities that may cause failures or shut downs in such systems. These tests are performed in a manner that does not affect the future usefulness of the object or material – hence, the name "nondestructive." NDT allows for careful and thorough materials evaluation without the need for deconstruction or damage. NDT is typically used at various points in a part's life cycle. NDT can be used prior to the use of a component for the sake of quality control. NDT is also employed while components are in use to detect service related conditions caused by wear, fatigue, corrosion, stress, or other factors which affect reliability.

If your college would like to offer this scholarship please email us at jeff.letourneau@trainingndt.com and we will contact you to get your school listed as a participant.

For a student to be eligible for this scholarship they must be in their final year of their engineering degree, successfully graduate to receive the scholarship if chosen, and complete and submit a 300-word essay on the importance of NDT.
This scholarship sponsored and paid for by the American Institute of Nondestructive Testing and https://alwayswhiteteeth.com/
Please email your 300-word essay to scholarship@trainingndt.com.