Gecko Robotics Raises $7M for Boiler Inspection Robots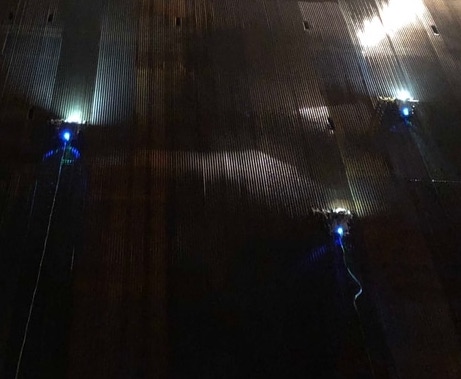 Y Combinator-backed Gecko Robotics has raised a $7 million A-round of financing for wall-climbing robots.

Gecko's proprietary magnetic adhesion technology works much like the sticky foot of a gecko, allowing its robots to crawl up walls to inspect for damage along the way.

According to Gecko, most plants must shut down at least once a year to check for damage to the boiler. To do these inspections crews install 150-foot scaffolds and climb up the walls in search of areas in need of repair. On top of that, inspections can take up to seven days, with plants losing up to $1 million per day, says Gecko.

But for $50,000 to $100,000 Gecko deploys robots to do the work of human inspectors, saving time and money in the process.

Wall climbing robots perform non-destructive testing on tanks, boilers, scrubbers, piping and more. Using different inspection payloads, the robots can inspect wall thickness, cracking, pitting, and other forms of degradation. With continuous data capture, robots can collect 100x more information while also performing the inspection on average 10x faster then previous methods.

The startup is currently working with several U.S. power plants and plans to be profitable by the end of the year.