Lynx Inspection Announces Predictive 3D Radiography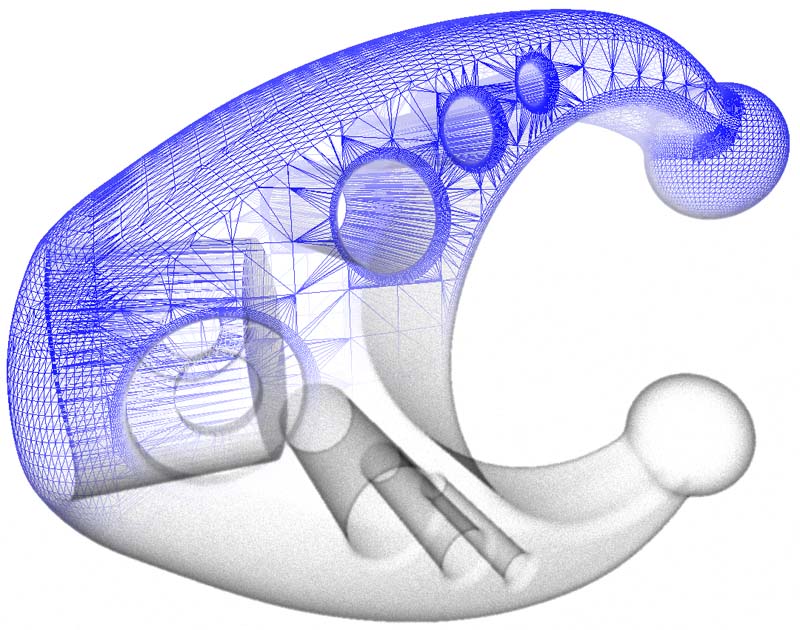 On it's 30th anniversary INO announces the creation of its 34th subsidiary, LynX Inspection, a developer of cutting-edge digital vision solutions focused on industrial inspection.

LynX Inspection began a partnership with INO one year ago with the Entrepreneur-in-Residence Program, a joint initiative began by INO in the City of Québec, Canada and the Anges Québec network. During the past year, LynX gained access to INO's resources, helping to develop technologies at the core of its inspection systems.

"This is the second time I have been involved in starting a business with INO, so I am well aware of the quality of their resources and the true potential of such a collaboration," says Luc Perron, founding president of LynX Inspection. "As a start-up company, this collaboration has enhanced our credibility with our business partners while giving us access to complementary expertise to help us reach the commercialization phase of our solution more quickly."

Combining 3D technology and X-ray imaging, LynX analyzes the internal and external structure of complex parts, including precision molded, machined, and additive-manufactured parts. The system, which is currently being commercialized, may prove to be critical in the market, particularly in industries with significant quality control requirements, including automotive, aerospace, and defense manufacturers.

LynX Inspection systems are described as a state-of-the-art machine vision solutions for manufacturers which are not only is fast and easy to use, but also affordable, easy to automate and ready for Industry 4.0. The system is based on a patent pending method which the company calls Predictive 3D Radiography. This new method combines digital X-ray with computer vision and 3D simulation. It takes advantage of X-ray physics and information known about the object and its environment in order to to complement the data retrieved from the hundreds of sequential X-ray images captured. Defects are identified by comparing the X-ray images with the expected results from simulated images.

The solution provides 3D inspection results that are equivalent to Computed Tomography (CT), using process that is twenty times faster and with an equipment cost that is typically four times less expensive. For large quantities, labor costs can may be ten times cheaper than for traditional X-ray processes.

About INO

INO is the largest center of expertise in optics and photonics in Canada. For thirty years, it has created customized solutions for companies in Quebec and throughout Canada in various industries. A leader in high technology, INO has completed 72 technology transfers and created 34 new companies, which employ more than 2,000 people.