FF35 CT Scanner Wins Mexico Technology Award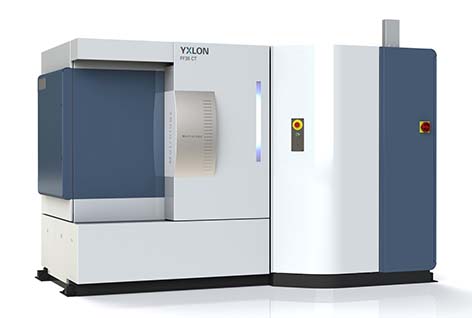 YXLON International, a company of the Swiss tech holding Comet Group, is pleased to announce that it has been awarded a prestigious Mexico Technology Award in the category of Metrology for its FF35 CT Metrology System. The award was presented to the company during a Wednesday, Nov. 14, 2018 ceremony that took place during the SMTA Guadalajara Expo & Tech Forum.

The FF35 CT Metrology is a market-leading X-ray system that takes measurement to another level, providing precise non-destructive measurements of inner structures with increased complexity via an optimized imaging chain. Especially in the automotive and aerospace industries, construction and production of electromechanical and electronical components benefit from these capabilities ensuring flawless quality. Each YXLON FF35 CT Metrology system offers: temperature control and compensation, a stable focal spot due to water cooling, accurate sample positioning due to Heidenhain encoders, all of which gives the operator unprecedented levels of measurement accuracy and repeatability.

Joandre Galarza, YXLON's U.S. Sales Director, commented: "We are so proud to receive the Mexico Technology Award. This is the third award that we have received for the FF35 CT Metrology since its introduction last year. This solidifies that the YXLON product philosophy of combining precise dimensional measuring with high versatility and exceptional intuitive workflows like the fully automated acceptance test is well accepted in the market."

The YXLON FF35 CT Metrology enables users to perform actual to nominal comparison of very small features and geometric dimensioning and tolerancing (GD&T), something almost unique in our industry. Additionally, the system is able to make unstitched images of large assemblies including tablets that can then be viewed at the sub-micron level.

The Mexico Technology Awards recognize the best new innovations in the electronics manufacturing industry in Mexico. The goal of the award program is to celebrate the companies and people that are achieving the highest standards and driving the industry forward.