Phenna Group Continues Inspection Buying Spree with Hansen Aerospace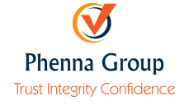 Phenna Group is delighted to announce a record breaking year for our portfolio company, Hansen Aerospace, LLC.

Since their investment in July 2018 the business has continued to go from strength to strength, delivering first class services to the aerospace sector. 2018 has seen the business continue to invest in its people and facilities to drive the partnership approach it takes to serving customers which will be their focus in 2019 and beyond.

This acquisition has given them the confidence to further back the business with a $Multi-Million investment into new testing systems to support increased customer demand and facilitate continued growth. This increased capacity cements Hansenís position as a leader in the NDT aerospace services sector.

"We are absolutely delighted by the performance of Hansen Aerospace LLC. The team have delivered beyond our expectations in the first year of our investment and this has manifested itself into further investment to fuel their continued growth. Delivering first class levels of service is at the centre of their strategy and we are delighted their customerís loyalty recognises this" says Paul Barry, Phenna Group CEO.

Eric DíOrio, Hansen Aerospace CEO, adds "When we decided to divest our business, selecting a partner we could trust, with values aligned to our own and a passion for delivering great service, was at the heart of our decision making process. Since joining Phenna Group, we havenít looked back."