UTComp Inc. Launches Automated Inspection for Composites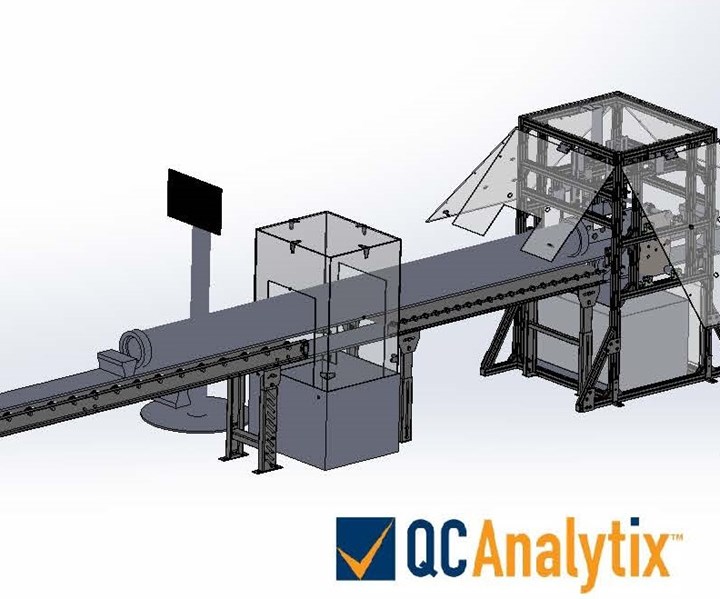 UTComp Inc. (Cambridge, Ontario, Canada), a global provider of composite materials inspection and engineering, introduces QCAnalytix, a fully automated in-line inspection solution for composite fabrication and manufacturing.

QCAnalytix is an in-line quality control system designed to ensure the strength and reliability of composite industrial materials and products used in oil and gas, chemical processing, mining, pulp and paper, and other industries. It extends UTComp's patented UltraAnalytix inspection technology for in-service assets to provide quality control throughout the value chain. QCAnalytix uses a proprietary algorithm that analyzes ultrasonic data and replaces subjective visual inspections or destructive testing with live, in-process testing that provides immediate, quantifiable results.

"We developed QCAnalytix to enable manufacturers to quickly and accurately inspect composite components from start to finish to verify that each part complies with specifications, is free of manufacturing defects and will perform in the field as expected," says Geoff Clarkson, UTComp founder and chief technical officer. Clarkson is a 2019 Manning Innovation Awards nominee and has been nominated for the David E. Mitchell Award of Distinction.

"[QCAnalytix] will help manufacturers boost production of high-quality products, increasing profitability and efficiency while significantly reducing waste," says Jo Anne Watton, UTComp's CEO.

"Composites are a smart solution for many sectors and many applications, and we're really just beginning to realize the potential of these amazing materials," she adds. "UTComp is continuing to push the envelope by providing our customers with accurate, actionable information to help them make the right choices about the quality, performance and lifespan of composite assets."