ROVOP Announces In-house Inspection Services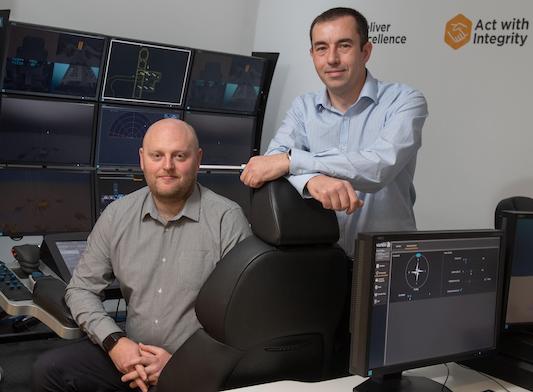 ROVOP, the global subsea robotics specialist, has announced the addition of full in-house inspection services, which will complement the range of underwater robotics technologies currently offered to its clients.

With a fleet of 51 ROVs including work class, light work class and observation class, ROVOP now has the ability to provide its clients with a complete inspection service, covering the preparation of inspection procedures, project execution offshore, reporting and inspection and asset integrity data management.

Working closely with its survey and non-destructive testing (NDT) partners, ROVOPís capabilities include a full suite of inspection and survey services globally, which includes pre-lay surveys, as-built surveys, metrology, decommissioning, pipeline/structural inspections and underwater inspection in lieu of dry docking (UWILD).

The new service will be headed up by Inspection Manager Andy Freeman and Inspection Services Project Manager Dan Jones, who between them have nearly 30 yearsí experience in the industry. ROVOP is now uniquely positioned to service the inspection, repair and maintenance (IRM) markets across the North American, European, Middle East and Asia Pacific regions.

David Lamont, CEO at ROVOP said: "ROVOPís offering has been considerably bolstered with the addition of inspection line services to our clients globally.

"With the addition of the wealth of experience that both Andy and Dan bring to the company, ROVOP is in a strong position going forward to continue providing the highest level of skills and knowledge to our clients in all the regions we operate from."

About ROVOP

ROVOP is the truly focussed, global robotics specialist with an unrivalled track record of reliability and a technologically advanced fleet of subsea remotely operated vehicles.

Our total focus is subsea robotics, its technological advancement and application. We have years of specialist experience and are independent, which allows us to combine the innovation and commercial agility required in todayís challenging market environment.

Our unique offering enables you to improve the reliability and operational efficiency of your subsea operations, reducing risk and cost while improving safety and performance.