Sensor Networks is Open for your UT, RVI, and Retrieval Needs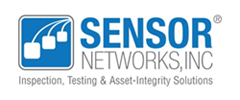 Sensor Networks, Inc. (SNI) is OPEN!

SNIís Headquarters and primary manufacturing facility, located in State College, Pennsylvania, remains open for business and necessary staff are on-site to maintain our manufacturing and sales operations.

Further restrictions for businesses were implemented yesterday within the State of Pennsylvania; however, it has been determined that SNI is an essential business and therefore will remain operational.

At this time, we are not experiencing any significant production delays or supply disruptions, although there may be minor delays in order processing and confirmations, and our ability to ship same-day may be reduced.

Sincerely,
Jeff Anderson
President
Sensor Networks Inc.