DÜRR NDT Introduces New Flat Panel Detector for High Energies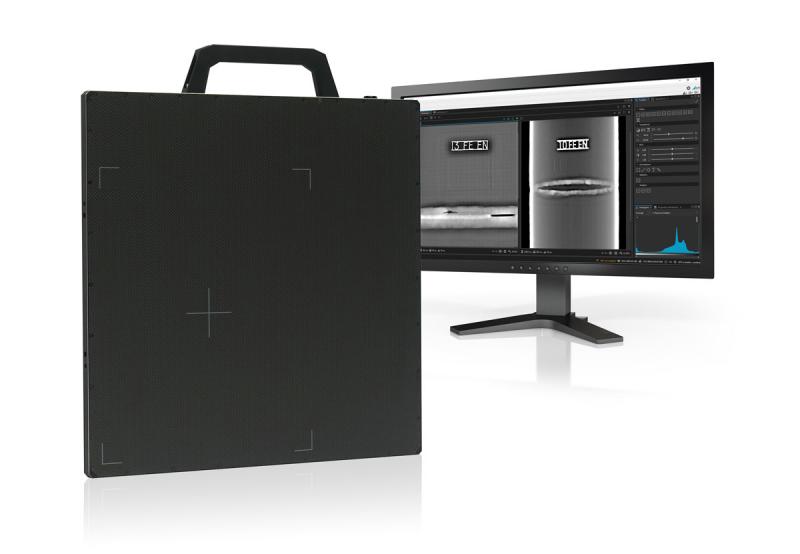 DÜRR NDT's new DRC 2430HE NDT flat panel detector has been specially developed for applications with high energies and can be used with both X-ray and gamma sources. Due to its special design and shielding, the DRC 2430HE NDT is suitable for energies up to 350 kV; for energies up to 450 kV, an external shielding is available.

The rugged housing is dust-tight and waterproof and ensures maximum protection even in harsh environments. To enable wireless operation, the optional Portable Wireless Unit (PWU) with WLAN and battery is available, which can also be attached on the back of the detector if required.

Due to a high-resolution pixel pitch of 76 μm, an active area of 233 mm x 291 mm (9.2" x 11.5") and a wireless option, the DRC 2430HE NDT is suitable for a large variety of stationary and mobile RT inspection tasks.

The DRC 2430HE NDT works with the new generation of DÜRR NDT's proven X-ray inspection software D-Tect X, which provides all the tools required for image evaluation and ensures a time-saving workflow.

DÜRR NDT is a German manufacturer of radiographic testing (RT) systems for nondestructive testing (NDT), such as Computed Radiography (CR) scanners, flat panel detectors (DDAs), X-ray inspection software, automatic X-ray film processor, ,,green" X-ray chemicals.