Scantech Partners with Oqton to Offer Professional 3D Scanning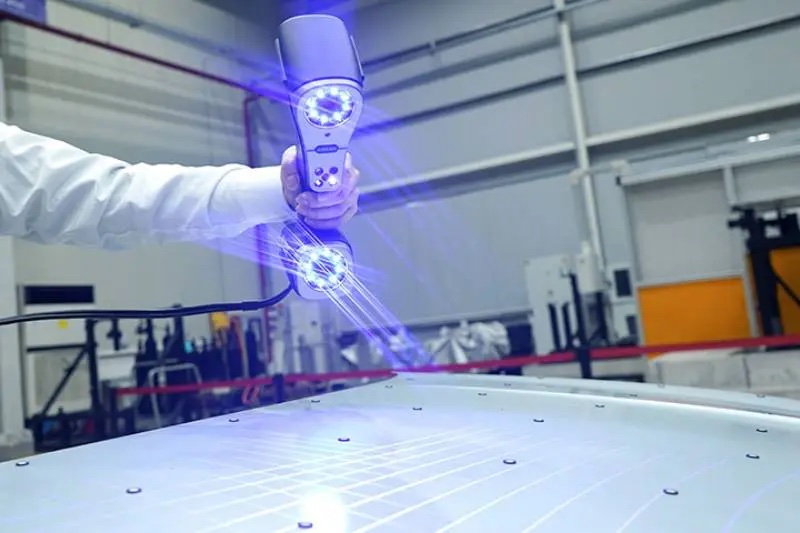 Scantech, a high-tech company that specializes in the development, manufacturing, and sales of 3D scanners, is proud to announce that we have formed a strategic partnership with Oqton, a software provider acquired by 3D Systems in 2021 that helps manufacturers increase innovation and efficiency by intelligently automating production.

The alliance is aimed to provide professional 3D measurement solutions for customers worldwide in concert with expanding our global audience and reach.

With this strategic partnership, we can leverage the expertise of each other to enhance our business in terms of technical innovation, product development, and user experience.

With Scantech's advanced 3D scanners and Oqton's industry-leading Geomagic® Control X software for metrology, we offer professional and optimal 3D solutions for users to identify defects and ensure the quality of products in aerospace, rail and transportation, machining, healthcare, education, and more.

It shows our constant pursuit of making 3D digitization accessible to everyone, regardless of their metrology expertise. We are working together to provide powerful tools to reduce costs and increase efficiency for engineers, manufacturers, artists, and professionals.

"Scantech is excited to embark on this partnership with Oqton to enable precise and efficient 3D measurement solutions to the world. We are pioneering a new age of 3D digitization by combining our high-precision 3D scanners with the expertise of Oqton," states Mr. Mike Ma, CRO of Scantech.

"Oqton is delighted to partner with Scantech in response to customer demands for a tailored version of our Geomagic Control X metrology software. As a result of this collaboration, customers will benefit from enhanced inspection workflows for improved precision and part quality," said Dr. Ben Schrauwen, SVP, and GM of Oqton.

We are dedicated to bringing the power of 3D scan-based solutions to more people with easier operations and more precise measurement results. Customers can obtain more information and leverage rich data to gain insights into product quality.

By providing precise 3D measurement solutions to customers worldwide, we offer users an easier way to capture and interpret scan data to optimize manufacturing processes.

We are looking forward to collaborating with more businesses in 3D scanning, manufacturing, cloud computing, and metaverse to expand the use of 3D digitization.

This cooperation showcases our efforts to expand our business internationally and our determination to enable infinite possibilities of 3D digitization with innovations.

About Scantech

Scantech is one of the earliest high-tech companies starting to research and develop handheld 3D visual measurement instruments worldwide.

Our products are sold to more than 60 countries and regions, serving over 5000 enterprises and research institutions like COMAC, BMW, Volkswagen, GM, Apple, Siemens, JCB, and Sany.

Our products range from metrology-grade 3D scanners, and automated 3D measurement systems to consumer-grade color 3D scanners, which are widely applied in aerospace, automotive, rail transport, manufacturing, medical care and rehabilitation, digital arts, education and research, cultural heritage protection, 3D printing, and VR/AR.

By providing sophisticated 3D solutions, Scantech helps companies to integrate high-tech 3D digitization into daily operations to enhance product quality and efficiency. Contact us to know more: market@3d-scantech.com

About Oqton

Oqton helps manufacturers increase innovation and efficiency by intelligently automating production. Oqton unifies engineering and production with an AI-powered, technology agnostic cloud-based Manufacturing OS for complete traceability and visibility across an organization.

In combination with Oqton's specialized applications for reverse engineering, inspection, design, 3D printing, and simulation, including Geomagic, 3DXpert, and Amphyon, manufacturers can connect technologies and machines across multiple sites.

Oqton is trusted by globally recognized manufacturers and supported by partnerships with machine vendors, service bureaus, and materials providers. For more information, visit www.oqton.com or LinkedIn.