Fiberscope.net Extends Capabilities of TROGLOTREK Pipe Inspection Robot with Motorized Camera Riser
Source:
Fiberscope.net by MEDIT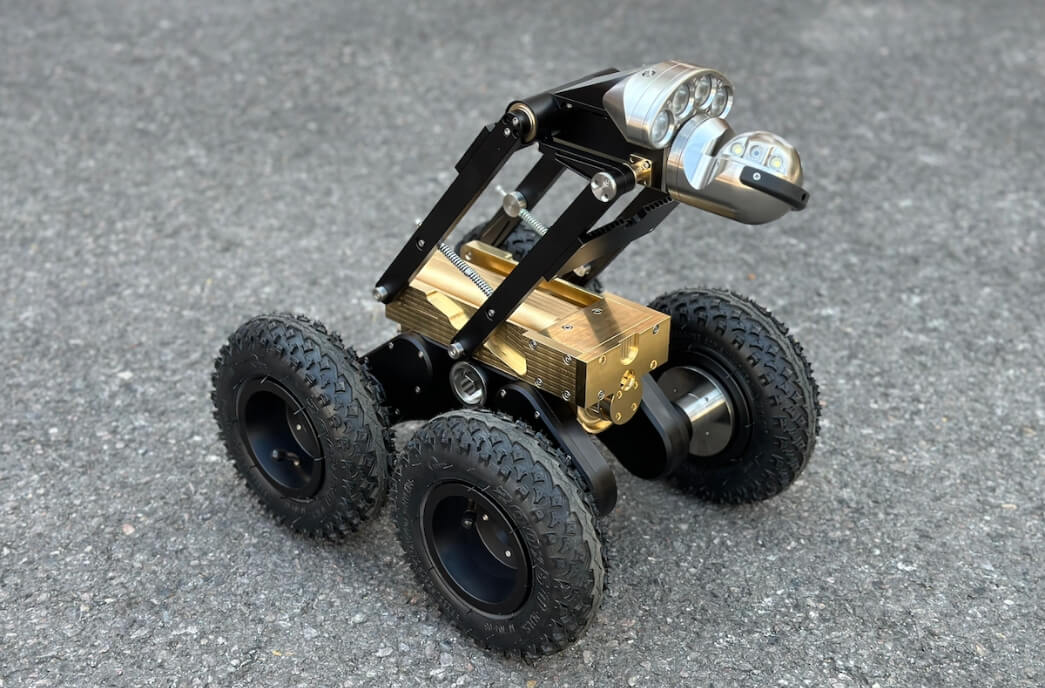 Fiberscope.net, alongside British manufacturing partner Troglotech, is excited to reveal a motorized camera riser add-on as the newest upgrade to the TROGLOTREK battery-operated portable inspection robot.
Already a leader in the industry for being highly versatile with its modular design and ability to inspect pipes as small as 4", this new feature allows the TROGLOTREK to tackle lines up to 80" in diameter.
The TROGLOTREK Sewer Crawler is well known for its total portability, user-friendly design, and compact size, allowing single-operator use. The new camera riser feature solidifies its position as the most versatile, battery-operated pipe inspection system available. This European-built crawler continues to offer full waterproofing, high-torque brushless motors, and interchangeable camera heads, all engineered with superior British craftsmanship.
Other technical features include a motorized cable drum that holds the 300-meter Kevlar braided cable, the video processor, and the high-brightness color display; all are IP67-rated for water resistance, enhancing its outdoor utility.