210 Brunswick
Pointe-Claire
QC Quebec
Canada
H9R1A6
Tags: NDT Services, NDT Retailers, Visual Testing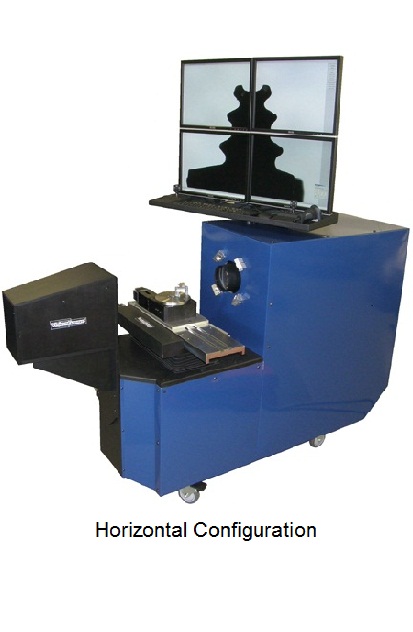 VISIONx INC. specializes in automated imaging, visual inspection and high accuracy measurement solutions.

VisionGauge Digital Optical Comparators are offered in both horiztonal and vertical configurations, depending on the needs of your part.

We develop, sell and support software, systems and specialized hardware components for machine vision, image analysis, visual inspection, general defect detection and metrology. We are the manufacturer of the VisionGaugeŽ Digital Optical Comparator (Patented and Other Patents Pending).

Our products are both very powerful and very easy to use. They are being applied to successfully solve a broad range of applications in a number of different industries, including: electronics, semiconductors, MicroElectroMechanical Systems (MEMS) manufacturing, printed circuit boards, aeronautics, aerospace & automotive, medical device manufacturing, precision mechanical components and assemblies, packaging, pharmaceutical, and many, many more ...
VISIONx products are used:

On the shop floor, by production and quality-control personnel.
In the lab, by design engineers and scientists.
In the field, to solve mobile and general non destructive testing (NDT) applications.


Companies of all sizes use our products: small shops with just a handful of employees, universities, national research labs and industrial giants with facilities across the world and thousands of employees.

We are continuously working to enhance our products, so that they may offer our customers ever-increasing benefits: better accuracy, less operator-dependent error, higher level of automation, shorter cycle time, the ability to successfully solve new applications, etc...

We can also customize our off-the-shelf products - quickly and cost-effectively - in response to the specific requirements of a customer's application. Such application-specific product customizing is something that we often do, to help customers with difficult one-of-a-kind requirements.

Our products are sold through a worldwide network of dealers, distributors, integrators and Original Equipment Manufacturers (OEMs).

Follow the link to obtain a customer sampling.

Finally, please note that VISIONx INC. is ITAR-compliant and can work directly on projects involving ITAR controlled goods.