Metalcare Inspection Services Inc
PO Box 6549
Fort McMurray
AB Alberta
Canada
T9H 5N4
Tags: NDT Services, Recruiting/Placement, Magnetic Particle Testing, Dye Penetrant Testing, Radiographic Testing, Ultrasonic Testing, Visual Testing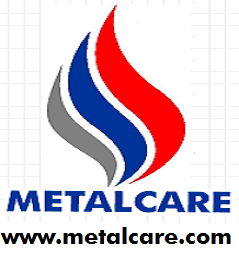 Metalcare is a 9001 quality system registered diversified
inspection company headquartered in Fort McMurray, Alberta.
Our range of services include:

NDT SERVICES:
- RT - Radiographic Testing
- UT - Ultrasonic Testing
- UTG - Ultrasonic Thickness Gauging
- MT - Magnetic Particle Testing
- PT - Penetrant Testing
- HT - Hardness Testing
- PMI - Positive Material Identification
- FT - Ferrite Testing
* We are always looking for outstanding CGSB Level 2 NDT
Techs (RT, UT, MT) to be part of our great team. Please
free free drop-in a resume and give us an opportunity to
have you on board in our team.

GEOTECHNICAL SERVICES:
- Concrete testing
- Soil Compaction testing
- Proctoer Analysis
- Sieve Analysis
- Pile Load Testing

QA/QC AND PROJECT MANPOWER SUPPORT SERVICES:
- Visual Welding Inspection (CWB Level 2/3)
- QA/QC project support
- Project construction management personal support

ADAVANCED NDT SERVICES:
- Long Range Guided Wave inspection of pipelines
- Tank Floor MFL Testing
- C-Scan corrosion mapping
- Lixi Profiler Corosion Under Insulation

For anyone looking for a career opportunity, please forward
us your resume to see how we can have you in our team.