SIUI - Shantou Institute of Ultrasonic Instruments
Contact: Melody Chen
77 Jinsha Road, Shantou, Guangdong 515041, China
Shantou
China
Tags: Ultrasonic Testing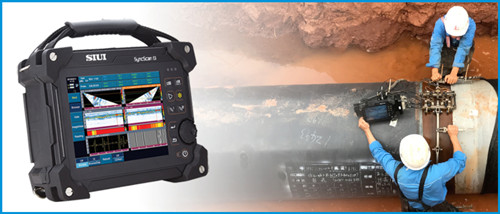 SIUI is a professional manufacturer specialized in NDT products including various
types of UFDs ( traditional, portable, analog and phased array systems),
thickness gauges, probes and the corresponding accessories. Additionally, we
also accept OEM order for probe (conventional UT testing and phased-array)
customization subject to specifications and purchase. SIUI, with over 30 years'
R&D experience, is an esteemed NDT brand and well known for its product
quality in China. Please log on our website for more details. www.siui.com/ndt

Last year, new products have been added to our product range such as CTS-
9009/9006, our portable and compact-size UFDs, which weight only about 1 kg
with DACˇ˘AVGˇ˘AWS and API evaluation standards and its complete functions
and high performance can compete with USM Go while the price are much lower.
At the end of last year, SIUI released the prototype phased array system CTS-602
and it will come to market soon, making the Chinese esteemed brand SIUI among
the few manufacturers who possess such high-end portable phased array
systems in the world.

Should ALL WAVE INNOVATIONS INC. be interested in any of SIUI products,
kindly please let me know. We are glad to be at your service anytime.Besides, we
are also expanding our business in the US market by looking for potential
distributors. If your company is interested in resale, it is our pleasure to be at
your service anytime.



Look forward to your early reply and best regards!