SIUI - Shantou Institute of Ultrasonic Instruments
Contact: Cindy
77 Jinsha Road, Shantou, Guangdong 515041, China
Shantou
China
Tags: Ultrasonic Testing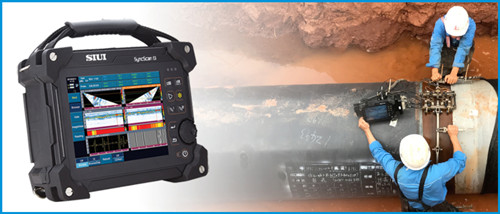 SIUI is an ISO certified company and has been dedicated to R&D, manufacture and sales of ultrasonic flaw detector for more than 40 years.
SIUI has established advanced manufacture technique and widespread sales network, with its products serving in machinery, metallurgy, railway, shipbuilding, aircraft and building. All the products available are EN compliant and CE marked, with reliable quality, high performance and competitive price

We can also accept OEM order for probe (conventional UT testing and phased-array) customization subject to specifications and purchase.

Here is a quick review of our latest released models:

•high-end Ultrasonic Flaw Detector with 32:128PR PAUT and 2-ch TOFD: SyncScan 2

• Upgradeable from Conventional UT to PAUT/TOFD/TG Ultrasonic Flaw Detector: SyncScan

• Modular Phased-array & TOFD Ultrasonic Flaw Detector: SUPOR

• Advanced Conventional UT & Thickness Measurement Ultrasonic Flaw Detector: Smartor

• Portable Ultrasonic Flaw Detector: CTS-9009PLUS /9009/9006/9005/4020E/2020E

• Ultrasonic Thickness Gauge: CTS-30A/30B/30C

• Rail Ultrasonic Flaw Detector: RailTek, RailRover

• Multi-channel Ultrasonic Flaw Detector: CTS-5XX1

• Phased Array /TOFD/Conventional UT Probes

• Cables, Crawlers, Calibration Blocks and Accessories

Should ALL WAVE INNOVATIONS INC. be interested in any of SIUI products,
kindly please let me know. We are glad to be at your service anytime.Besides, we
are also expanding our business in the US market by looking for potential
distributors. If your company is interested in resale, it is our pleasure to be at
your service anytime.



Look forward to your early reply and best regards!