Contact: Mr. Sanders
6900 Philips Hwy, Suite 8
Jacksonville
United States
32216
Keywords: thickness gage, ndt equipment, metal thickness testing, surface thickness gage, underwater thickness gage, hands free thickness gage, a-scan, b-scan, data logging, data logger, inspection equipment, ndt thickness gage, ultrasonic thickness gage, D meter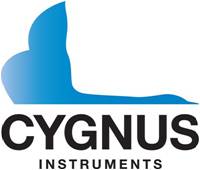 Cygnus Instruments is the leading manufacturer of multiple-echo ultrasonic thickness gages used for measuring remaining metal thickness without the need to remove protective coatings. Following extensive customer engagement, Cygnus have developed a new range of ultrasonic thickness gages which still use the well established multiple-echo technique but incorporated within the PLUS models is single-echo and echo-echo measuring modes using twin crystal probes. Single-echo and echo-echo can assist in obtaining measurements in areas of extreme corrosion or back wall pitting.

Cygnus has a range of measuring instruments which include:

Surface thickness gages: ATEX approved intrinsically safe gage for use in Zone 0, Zone 1 hazardous areas and requires no plant shutdown or hot work permit; hands free gage designed for climbing or rope access work where safe hands free operation is paramount; general purpose gage with A-scan display and sequential data logging; and a more advanced gage with A-scan and B-scan display, comprehensive data logging, manual gain control, Bluetooth, and much more.

Underwater thickness gages: diver wrist-mountable data logging gage with a large bright A-scan display; ROV mountable range depth rated up to 1,640 ft meters with optional probe handling solutions; and the original RINA approved divers hand-held gage depth rated to 984 ft.

Plus, an ultrasonic hatch cover leak detector for testing weather tightness of cargo hold hatch covers and door seals.
Manufacturer of multiple-echo, echo-echo and single-echo ultrasonic thickness gages used for measuring remaining metal thickness.