Wood Group Integrity Management
Contact: Shaun Dyson
15115 Park Row Second Floor
Houston
TX Texas
United States
77084
Tags: Integrity Management Inspection Engineering
Keywords: Integrity Management Inspection Engineering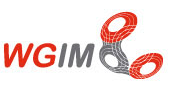 WGIM provides All-of-Asset integrity assurance founded on our extensive materials engineering resources, service life prediction experience, inspection management expertise and state of the art in-house software.

WGIM offers a complete and holistic range of Integrity Management skills and systems to support all phases of asset life (from design to decommissioning), and brings quantifiable local and international experience that recognises the operational requirements of facilities.

Our experience in implementing Integrity Projects around the world is substantial, for different clients
with differing aims and objectives, in an equally diverse regulatory environment. We have been involved in numerous through-life projects from conceptual design to commissioning, followed by operations, repair and maintenance and ultimately decommissioning.

WGIM brings together engineering and life-cycle expertise from across the globe and are distinct market leaders in Subsea, Topsides, Offshore and Onshore Integrity Management.
WGIM focuses on the following market sectors:

Shoreline Facilities- Marine Crude Terminals, Tank Farms, Offshore Loading Facilities, Shipyards, Spoolbases etc.

Offshore Facilities- Floating Structures, Fixed Structures, Subsea Equipment, Drilling and Production Units etc.

Onshore Installations- Refineries, Pipelines, Power Generation (Steam, Fossil Fuels, Hydro, Nuclear, Wind), Tank Farms and major manufacturing facilities.

WGIM specialties include:
Full on integrity management; integrity management inspection; NDE (conventional & advanced) oversight, qualification and auditing; Inspection Data Aggregation (for IM input); Inspection and asset integrity data management (Nexus IM software suite); preinspection workpack and SoW development; post inspection engineering analyses, pipeline integrity, tank integrity, subsea equipment integrity and structural integrity.

WGIM employs the following professionals:
Highly experienced conventional and advanced NDE professionals (mostly ISO 9712/EN 473 Level 3); registered professional engineers (diverse discipline set); pipeline and tank integrity engineers, reliability engineers, process engineers, structural integrity engineers, IT (hardware) engineers, IT (software) engineers etc.