Contact: LONNIE SMITH
565 S. Mason Rd. Suite 122
Katy
TX Texas
United States
77449
Keywords: UT PT MT ET VT PAUT AUT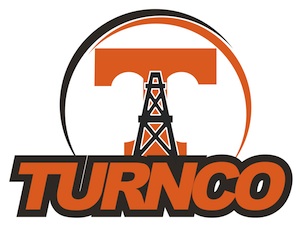 Turnco provides Non-Destructive Testing to the Oil and Gas
Industry. MT, PT, UT, and VT techniques are our primary
services. Specializing in
Down Hole Assembly equipment, our standard operating
procedures meet API Spec 7, ASME, PCN, and DS1 standards,
and all procedures conform to
ASNT TC-1A specifications. If you would like to find out
more information about the
services we provide please contact us at www.turncollc.com
and we would be happy to provide you with more info.

Currently we service markets in Oklahoma City Oklahoma, San
Antonio Texas, and the Greater Houston Area.

Our certified inspectors meet all ASNT standards for
certification and are put
through thorough hands on training before they are certified
as a Turnco Level II
Inspector.

Turnco's training program is based on real world practical
inspection
training as well as classroom education. Our classroom
education goes beyond
inspection disciplines to also cover general Oil and Gas
equipment. We educate
our inspectors to understand the equipment they are
inspecting and its functionality in the field.
TURNCO LLC is currently looking for talented motivated
inspectors with LVL II EDDY CURRENT certification. Inspectors
need to be looking for an opportunity to grow in a fast paced
environment.

TURNCO LLC is the premier inspection company located in
Houston, Oklahoma City, and San Antonio.

We offer our employees, competitive pay, full benefit
packages, and unmatched training and developing opportunities.