Contact: Nicholas Reetz
PO Box 408
River Falls
WI Wisconsin
United States
54022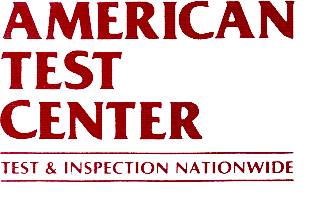 American Test Center has been providing annual safety tests
and inspections for over 30 years. We perform safety and
maintenance inspections on Truck-Mounted, Aerial Lift
equipment such as Bucket Trucks, Digger Derricks, Fire
Department Aerial Apparatus as well as a variety of other equipment. These inspections are critical in
keeping our nation's linemen and firefighters safe. It is very possible we provide inspection services for your local power company and / or fire department.

The inspections include visual, mechanical, electrical,
operational, hydraulic and other non-destructive test methods including Magnetic Particle, Ultrasonic, Dye Penetrant, & Acoustic Emission