Contact: Wendy Post
8515 Jackrabbit Rd Ste I Suite #117
Houston
TX Texas
United States
77095
Tags: NDT, RVI, Equipment Rentals & Sales
Keywords: United States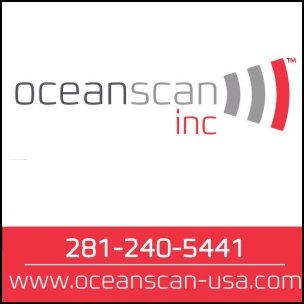 Oceanscan, Inc. specializes in the rental of equipment and is located near the Energy Corridor in Houston TX.
Oceanscan Inc. is an extension of Oceanscan Ltd., a renowned leader in providing quality equipment rentals for over 30 years. Both USA and UK bases offer the very latest and most advanced technology to support the Oil & Gas, Defense, Petrochemical, Renewable s, and Nuclear Industries.
Oceanscan Inc. is fully committed to providing quality equipment. Our primary focus is customer satisfaction. Provider of Industrial Rental Equipment. Serving the Gulf Coast, North America, and International regions. Non-Destructive Test Equipment and Subsea Offshore Survey.


NDT Rental Equipment & MPI Consumable Sales