Oceanics Engineering Services Pte Ltd
Contact: Gulam Jailani
20 Maxwell Road, Unit 09-17, Maxwell House, Singapore
Singapore
Singapore
069113
Tags: Assets Integrity Management
Keywords: Preservation, Inspection, Assets Integrity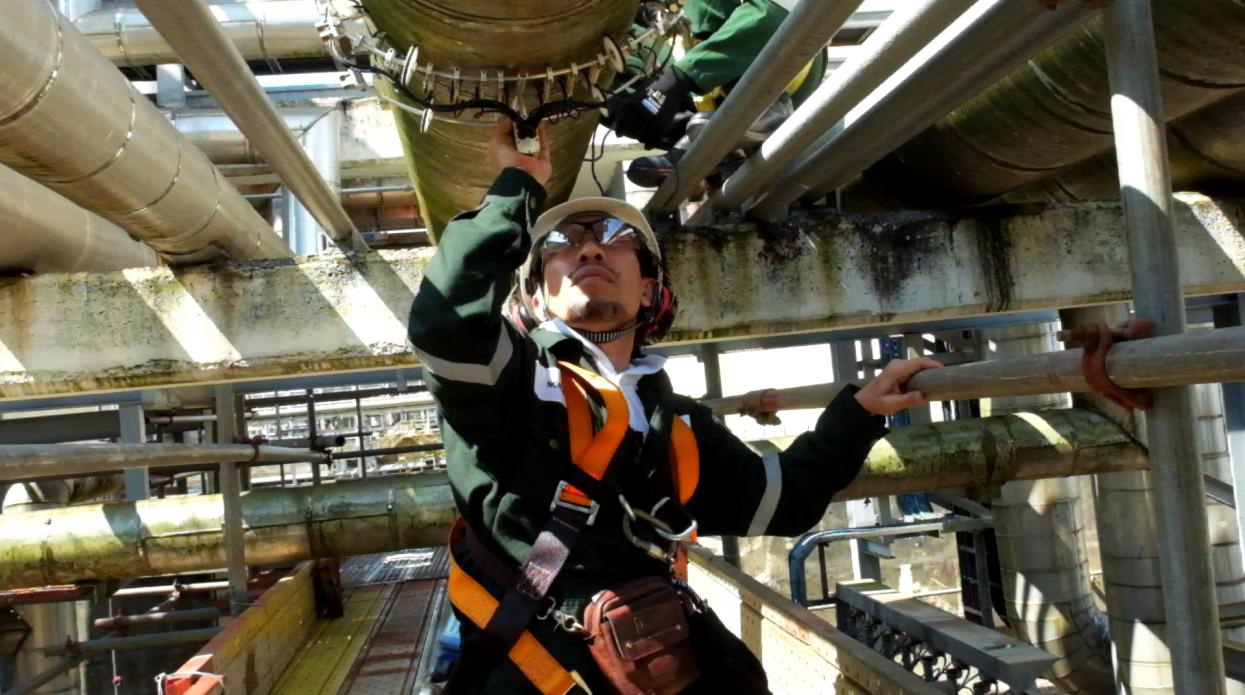 Oceanics Engineering Services Pte Ltd is a service provider to Owner on their Assets Integrity Management solution as mentioned below:

Offshore

Technical Services and Expertise
Corrosion Assessment
* Corrosion consultancy for in depth understanding and awareness to corrosion.
* Procedural and rust-prevention recommendations.
* Assets Preservation on FPSO, Semi-sub, Jack-up, Tankers, OSV, Mooring Systems, Pipelines and Subsea Equipment.
* Preservation works during Construction, Commissioning, Operations, Warm & Smart Layup phase.
* VCI technology protects from Corrosion for the longevity of Assets.
* Assets Preservation conducted on Pipelines System, Derrick, Deck Floors, Electrical Box, Accommodation Rooms, Engine Rooms, Risers, Tanks and Critical components.
* Special Internal Coating for pipelines and coating repairs.

Asset Integrity Management
* Mini ROV with UT probe for inspection applied to the hull.
* Mini ROV for full visual inspection record.
* Rope Access work performing various NDT and Mechanical works.
* Advanced NDT utilizing latest method Magnetic Metal Memory for structural, weldment, insulated pipe, and CUI.
* Load Testing of cranes and pad-eyes.

Onshore

Corrosion Assessment
* Corrosion consultancy for in depth understanding and awareness to corrosion.
* Procedural and rust-prevention recommendations.
* Assets Preservation on Production Plant, Gas Treatment Plants, Above Storage Tanks, Refineries, Pipelines Systems, Petrochemicals and Distribution Infrastructures.
* Preservation works during Construction, Commissioning, and Operations phase.
* VCI technology protects from Corrosion for the longevity of Assets.
* Assets Preservation conducted on Pipelines System, Valves, Heat Exchangers, Boiler, Cooling Water Towers, Tanks, Cranes and Facilities Rooms.
* Special Internal Coating for pipelines and coating repairs.

Asset Integrity Management
* Rope Access work performing various NDT and Mechanical works.
* Advanced NDT utilizing latest method Magnetic Metal Memory for structural, weldment, insulated pipe, and CUI.
* Load Testing of cranes.
* Quality Management through manpower supplies.
* Third party representatives and vendors evaluation services.

Note:
Please use below link to view our competencies and capabilities brochures:
http://www.oceanics.com.sg/brochures.aspx
Please use below link to view our stacking program and corrosion consultation brochures
http://oceanics.com.sg/Brochure/Oceanics%20_Stacking%20Program%20Brochure.pdf
http://oceanics.com.sg/Brochure/Oceanics%20_corrosion_brochure.pdf

With Our Preservation Stacking Program, clients are able to save up on manpower costs as we will train their crew members to assist in the preservation work scopes.

Our products are well-known in the Preservation Industries with quality requirements.

Our MMM Advanced NDT Method is able to detect the defective areas in the insulated pipes, without having to expose the insulation.

MMM measures the Natural Magnetic Waves emitted by the engineering Structures, components, piping & welding due to Micro-plastic and Macro-plastic Strain. Identified as Stress Concentration Zone (SCZ).