viZaar industrial imaging AG
Hechinger Str. 152
Albstadt
Germany
72461
Keywords: non-destructive testing, remote visual inspection, inspection cameras, videoscopes, borescopes, industrial imaging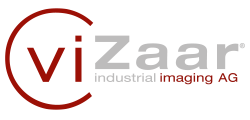 Founded in 1997, viZaar industrial imaging AG is a unique inspection equipment specialist with nearly 25 years of experience in the visual inspection sector and over 100 employees. viZaar specialises across the entire spectrum of visual inspection from normal visual, up to thermal and on to ultraviolet emissions. viZaar is also a specialist in the development and production of customized visual inspection solutions.
We manufacture the extraordinary: Quality, technical sophistication, precision engineering and expertise are our top priority at viZaar.


Down to Ø 6 mm – up to 30 m length; or Ø 4 mm up to 12 m length

viZaar offers a wide range of inspection camera systems for remote visual inspection - from conventional borescopes and portable videoscopes for direct visual inspection up to pneumatically articulating long range videoscope systems. Furthermore, viZaar is the No. 1 supplier of sword-cameras required for in-bundle inspections for nuclear steam generators and the proud manufacturer of the bestselling PTZ camera model, the SNK the SNK (now available with 60x zoom).
Our VUMAN E3/E3+ is the ultimate videoscope for long range inspections. It is the third evolution of the product – built from 2009 until present. Benefiting from a modular system with interchangeable video probes starting at 6 mm diameter with up to a 30 m working length. Discover extraordinary features such as X-WAY pneumatic articulation (powered by an innovative on board micro compressor), stunning detail resolution images of 0.035 mm at close 4 mm distance and the unique patented remote focus technology for detailed image display from 3 mm to ∞ with DOV 40° - 120°. Due to the high quality of our systems, we offer lifetime warranty on all carbon fibre and LED components.


Customer commitment

From our first meeting until present day, our customers are our top priority. Our service does not end with selling a product, it begins at this point. We also believe in long life support for our product, meaning that even the first VUMAN generation is still fully serviced and repaired. It is common for us to introduce our products personally and to provide in depth product training, so you are perfectly prepared for your visual testing with our viZaar inspection systems. We are always available for you should you have any questions or if you need advice on how to solve/optimise your inspection task. If necessary, we will also customise inspection systems for your individual requirements or even develop a unique special solution. Your success is our goal. Your satisfaction our reward.


Non-destructive testing services

viZaar has a wide range of products and specialists dedicated to providing solutions for non-destructive testing. We offer remote visual inspection of tanks and pipes, of turbines and pumps, as well as UAV inspections with flying drones. No matter what kind of inspection you need, we will always provide you with professional support by specially trained and certified NDT service technicians.
Our markets are nuclear, pharmaceutical, chemical, automotive, fossil energy, refinery, oil and gas as well as defence.