NDT Jobs, News, Companies and Equipment for Industrial Inspection, Welding, and Nondestructive Testing

Nondestructive Testing News
ICI Releases Multi-Sensor UAV Payloads for Industry
Infrared Cameras Inc (ICI) is releasing a line of multi-sensor payloads specifically designed for the unmanned aerial inspection market. Working closely over the past few years with many industry leaders, ICI has developed the equipment and methods for efficiently inspecting critical assets via unmanned aerial vehicles (UAVs). These industries include petrochemical (upstream, midstream and downstream), power distribution, alternative energy, and infrastructure. ICI has developed and integrated many senso
...Read More.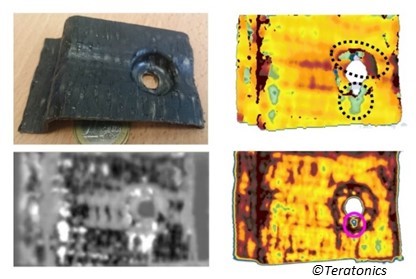 Teratonics Expands into NDT Market with Socomore Ventures
Teratonics, a Paris-Saclay based Deep Tech startup with a proprietary technology for contactless non-destructive testing (NDT) and imaging received a seed investment from Socomore Ventures. Researchers from the chemical-physical laboratory (LCP) at Paris-Sud University / CNRS founded Teratonics in 2017. They successfully developed a breakthrough pulsed terahertz technology that allows them to perform dimensional measurement and detect defects inside electrical insulating materials. These materials includ
...Read More.
Oceaneering's TAXI™ Digital Radiography Solution to Provide Significant Cost Savings
Oceaneering International, Inc. ("Oceaneering") has launched a new digital radiography solution for the oil and gas sector, the Trip Avoidance X-ray Inspection (TAXI™) system, aimed at reducing the number of unplanned shutdowns. Recognized as a finalist at this year's SPE Offshore Achievement Awards' "Innovator" category, the TAXI™ solution represents a step-change in industrial radiography operations. Typically, radiography uses gamma radiation emitting isotopes. This upsets nucleonic level control ins
...Read More.
Webinar: Robotic Inspection April 23
Making sure the pipelines that serve the oil, gas, petrochemical, and other industries are sound is critically important but not easy. Until now, operators have had only one option—send people into the field to inspect for corrosion, leaks, structural damage, and wear. Today, crawler robots and unmanned aerial vehicles (UAV) offer a way to inspect pipelines thoroughly, more frequently, and more affordably. ASME's webinar, Inspection Robots: Pipeline Leaks, at 2:00 pm Eastern on April 23 will feature two
...Read More.
Neurala Launches Brain Builder Platform for Industrial Vision and Inspection AI
Today, Neurala announced the launch of Brain Builder: an end-to-end SaaS platform to streamline the creation of custom vision AI solutions. By giving organizations an all-in-one tool for data tagging, training, deployment, and analysis, Brain Builder makes custom vision AI creation more efficient and accessible for AI beginners and experts alike. "While investments in AI have increased exponentially in recent years, a staggering 91 percent of organizations still face significant barriers to adoption, inc
...Read More.
Inspection Equipment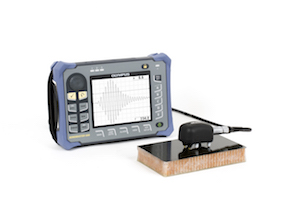 BondMaster® 600 Multimode Bond Tester
Olympus
The BondMaster® 600 bond tester combines multiple mode bond testing software and highly advanced digital electronics, providing consistently crisp and high-quality signals. Inspectors can utilize a range of standard inspection methods, including pitch-catch RF, pitch-catch impulse, pitch-catch swept, resonance, as well as an improved mechanical impedance analysis (MIA) method. Whether you are inspecting honeycomb composite, metal-to-metal bonds, or laminate composite, the BondMaster 600 bond tester is easy
...Read More.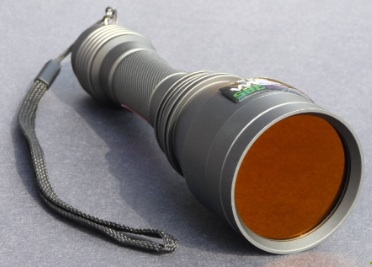 Hoplite365
Higher Orbit Products, Inc.
This is the Hoplite365, the brightest, single-die, LED, ultraviolet flashlight available. With two models designed specifically for the demands of non- destructive testing, the Hoplite365 takes fluorescent penetrant inspection (FPI) and magnetic particle inspection (MPI) illumination technology solidly into the 21st century. State-of-the-art, high-intensity LED's are now light years beyond the old red or green stereo power indicators from the 70's and 80's. Even auto headlights are switching o
...Read More.
Modular Rigid Borescope System with swivel lenses
Medit Inc
Medit's line of rigid borescope with interchangeable objectives is a modular borecope system with many applications in changing industrial environments. The lens and German optics have been designed specifically for critical inspection, providing the customer with sharp, clear, detailed images. A built in focus ring allows adjusting to ensure the clearest image possible. Interchangeable rotating sleeves with different directison fo view can be connected to the rigid scope, the snap-lock conn
...Read More.