NDT Jobs, News, Companies and Equipment for Industrial Inspection, Welding, and Nondestructive Testing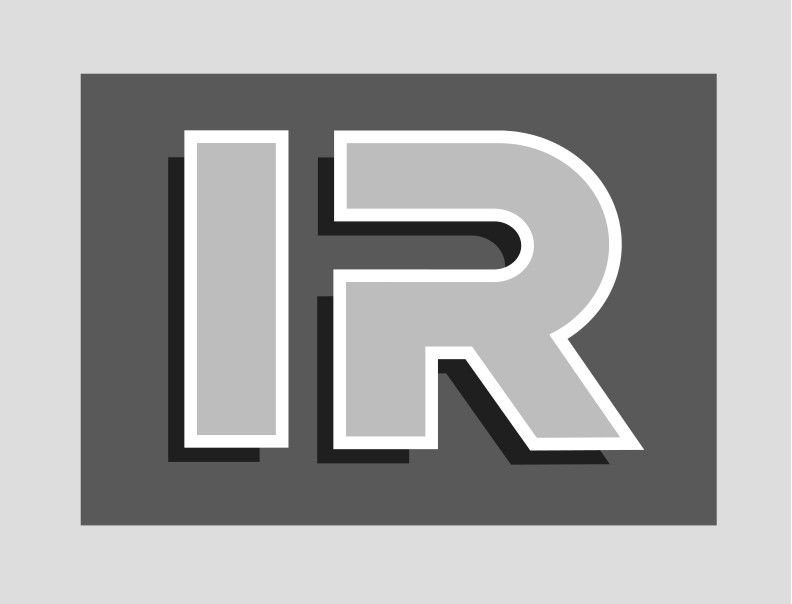 Leader in Non-Destructive Testing Makes Significant Contribution to NAIT's Program
FOR IMMEDIATE RELEASE June 19, 2018 IR Supplies and Services Teams Up With Educator to Further Skills of Developing Experts Edmonton, Alberta—In conjunction with NAIT's recent celebration on their record-breaking fundraising campaign and the upcoming opening of their Productivity and Innovation Centre, IR Supplies and Services is pleased to announce their contribution to furthering the studies of future professionals in the NDT (non-destructive testing) industry. Robbie VanHoek, Manager of Busin
...Read More.
Experts Participate in Advancing CT Future
For this year's first meetings of the Computer Tomography and Digital Radiography subcommittees, the German Society for Non-Destructive Testing (DGZfP) invited participants to YXLON International in Hamburg on 5 and 6 June. Dr.-Ing. Frank Herold, Technology Expert for CT at YXLON, is deputy head of the Computer Tomography subcommittee and Dr.-Ing. Klaus Bavendiek, Director Imaging Development at YXLON, is deputy head of the Digital Radiography subcommittee. Both subcommittees belong to the Radiographic Exam
...Read More.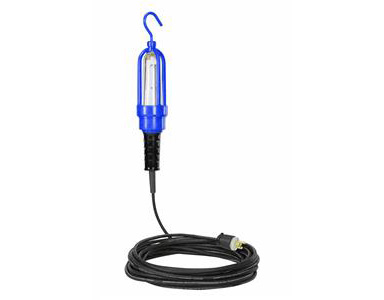 Larson Electronics LLC Releases Vapor Proof LED Hand Lamp with 360° Illumination
Industrial lighting leader, Larson Electronics, has just released a vapor proof LED inspection drop light for use during detailed tasks and inspections in hazardous locations where flammable gases and vapors may be present. This handheld lamp features a unique angled board design offering 360° light output and is an ideal fixture for mining, manufacturing and other detailed work. The VPHL-LED-ITG-100 from Larson Electronics is a 25-watt vapor proof LED inspection light that produces 2,750 lumens of white
...Read More.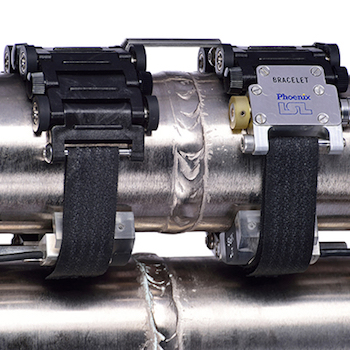 Ashtead Technology Adds Bracelet Pipe Scanner to Rental Fleet
In response to an increased demand for the ability to inspect smaller diameter pipes, Ashtead Technology has added the Phoenix Bracelet Scanner and the latest custom phased array probes to its fleet of rental NDT instruments. "At just 13mm the Bracelet is an extremely low profile scanner for phased array or ToFD weld inspections of small bore pipes," says NDT Market Manager Steve Drake. "Quick and easy to set up and run with one of our Olympus OmniScans or other PAUT units, the Bracelet can be used manually
...Read More.
FLIR Enables Real-time Liquid Leak Detection
Toxic chemicals, such as cyanide and sulfuric acid, are widely used for metal extraction in the mining industry. Whenever unintended leaks of these chemicals occur, it can immediately have serious consequences for the environment. Traditional monitoring systems struggle to detect small leaks early enough. That's why Canadian video analytics specialist IntelliView recently developed its DCAMTM analytic dual-camera solution for above-ground facilities. Making use of the compact FLIR A65 camera, IntelliView of
...Read More.
HZB Publishes Comprehensive Overview of Neutron-based Imaging
A team of researchers at Helmholtz-Zentrum Berlin (HZB) and European Spallation Source (ESS) has now published a comprehensive overview of neutron-based imaging processes in the renowned journal Materials Today (impact factor 21.6). The authors report on the latest developments in neutron tomography, illustrating the possible applications using examples of this non-destructive method. Neutron tomography has facilitated breakthroughs in so diverse areas such as art history, battery research, dentistry, energ
...Read More.
Nuclear Safety in Europe: EU Project NOMAD Releases Animated Clip
The Euratom-funded project NOMAD (Non-destructive Evaluation (NDE) System for the Inspection of Operation-Induced Material Degradation in Nuclear Power Plants) has released a short animated clip illustrating the project's approach and raising awareness for the importance of ensuring safety and reliability of nuclear power plants (NPPs). Since many European countries have agreed upon a lifetime extension of existing NPPs, NOMAD will make a significant contribution to guarantee their long-term safety.
...Read More.
Infrasense Researches Aerial Inspection of Bridge Decks
Infrasense recently completed an internal research effort to assess the feasibility and accuracy of aerial imaging for mapping bridge deck conditions. The results of this study provided support for implementation on upcoming projects. The primary advantage of the aerial method is its efficiency. Data can be collected for hundreds of bridge decks in a single day, and, using Infrasense's processing and analysis methods, defects can be quantified and mapped in no time! The two methods utilized for aerial su
...Read More.
Video Borescope with 2.4mm Articulating Tip
Fiberscope.net by MEDIT
The New X-LED PRO digital borescopes are professional devices, with micro diameter camera heads, 2- or 4-way tip movement, clear high resolution images, multiple connection options, and quick and economic repairs. These units are designed to offer great value with a perfect price to performance ratio.
...Read More.
Pan-Tilt-Zoom Camera INVIZ SNK
Vizaar
The Pan-Tilt-Zoom Camera INVIZ® SNK with 40x optical zoom, precisely "Stop & Go" scan function & extensive range of Pan-Tilt-Zoom Camera accessory. The world's most reliable Pan-Tilt-Zoom Camera. Pan-Tilt-Zoom Camera INVIZ SNK for Remote Visual Inspection (RVI) of tank & vessels Remote Visual Inspection Remote Visual Inspection in refineries Remote Visual Inspection in tanks / vessels Remote Visual Inspection in nuclear industry Remote Visual Inspection in power generation Remote Visual Ins
...Read More.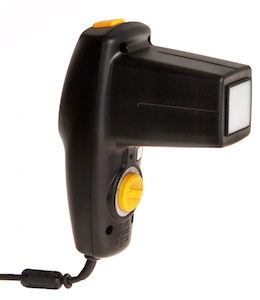 DolphiCam Ultrasound Camera System
DolphiTech
DolphiCam is a family of mobile and ergonomic ultrasound camera systems designed for NDT inspection of CFRP (Carbon Fiber Reinforced Plastics). A unique dry and wet matrix transducer technology with high performance signaling electronics creates high-resolution 2D and 3D images of suspected damage areas to verify the status of the material, and helps manufacturing- and service personnel to perform effective QA and to develop the best repair strategy for a damage.
...Read More.