Jobs, News, Companies and Equipment for Industrial Inspection, Welding, and Nondestructive Testing
Zetec at Corrosion 2016. Get Free Pass
Discover powerful solutions for detecting wall-thickness reduction. Visit the Zetec booth (#439) at Corrosion 2016 in Vancouver, BC Canada. Free exhibit pass compliments of Zetec at www.zetec.com/corrosion-2016
...Read More.
Tribogenics Receives Strategic Investment from Nikon
Tribogenics, the inventor of triboluminescence based X-ray technology for industrial, security and scientific applications, announced today that Nikon Americas Inc., a subsidiary company of Nikon Corporation, has made a strategic investment in Tribogenics. Nikon Group's investment will help speed the commercialization of Tribogenics' Watson™, hand-held XRF analyzer products, using its proprietary new X-ray technology perfected by scientists at Tribogenics and the University of California, Los Angeles (UCLA)
...Read More.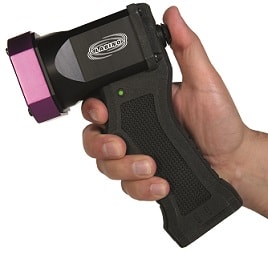 Labino Announces ASTM E3022-15 Compliance for UV Lamps
Stockholm, Sweden (February 7th, 2016) – Labino AB announces compliance with ASTM standard E3022-15 "Standard Practice for Measurement of Emission Characteristics and Requirements for LED UV-A Lamps Used in Fluorescent Penetrant and Magnetic Particle Testing". Labino AB would like to inform its customers worldwide that the following products, BOTH BATTERY OPERATED AS WELL AS MAINS OPERATED, comply with ASTM E3022-15. LED BENCH LIGHT GALAXY (ALL MODELS) LED HANDHELD LIGHT BIGBEAM (ALL MODELS) L
...Read More.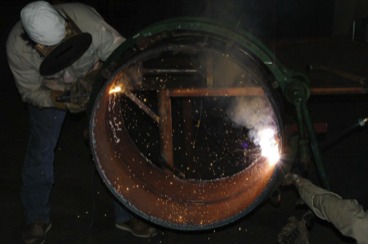 ALS acquires Maverick Testing Laboratories
ALS is pleased to announce the acquisition of Maverick Testing Laboratories, Inc. and Mav-Tech, Inc. (Maverick). Maverick operates from laboratories in Houston and Corpus Christi, Texas and employs approximately forty people. Maverick provides materials engineering, welder qualification and mechanical testing services predominantly to the downstream oil & gas and petrochemical industries in the Gulf Coast of the USA. The business will form part of ALS Industrial which provides diagnostic testing and engi
...Read More.
Acuren Acquires Applied Inspection Limited in UK
Acuren, the global provider of non-destructive testing (NDT), inspection and related services, has acquired Applied Inspection Limited which was founded in 1984 and operates from four laboratories in Burton, Chesterfield, Ossett, West Yorkshire – and Glasgow. Applied Inspection Limited is a leading provider of NDT, materials testing and training services across a range of industries in the United Kingdom. "We are very pleased to welcome the entire Applied organization to the Rockwood family," sai
...Read More.
Construction Thermography at the Highest Level
More and more buildings are being damaged due to moisture, cracks or leaks, creating increased expenses for their owners. This is according to the Building Research Institute in its latest report. Experts are currently using the cooler season to more accurately assess the situation with construction thermography appraisals. The infrared cameras in the family VarioCAM ® High Definition by InfraTec are the ideal tools for this task. The professional and universal cameras allow for detector resolution of u
...Read More.

Total Tube Solution
TesTex Inc.
TesTex's Total Tube Solution is our answer to the all in one gadgets on the market. our Total Tube Solution is three to four distinct systems allowing you to inspect up to four units at once. The all in one system can only do one inspection at a time. This increases your production potential up to 4X! This includes our : Eagle 2000 Remote Field Inspection System TX 4400 Eddy Current Inspection System Mag Wave Saturation Eddy Current System Helix XT Iris System Our Base package includes the fo
...Read More.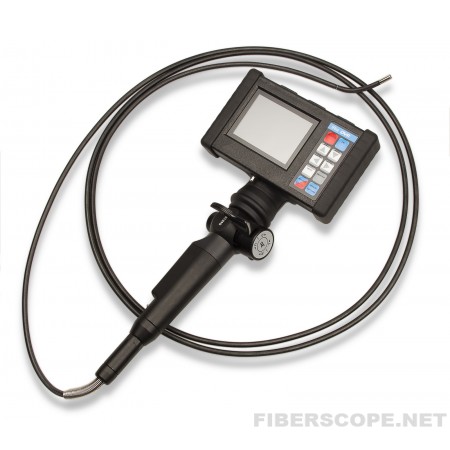 Iris Proline portable Video Borescope
Medit Inc
The Iris Proline Videoscope is made with tungsten braided probe, that comes in a diameters of Ø 4mm (0.16"), 6mm (0.24"), or 8mm (0.32"). This unit also features 4 way tip articulation, and lengths from 1.5m to 7.5m. This probe is connected to a 8.9cm high resolution VGA display monitor, that rotates on the videoscope handle, allowing for easy viewing during inspections. Bright LED lights are built into the camera head to ensure a well lit inspection area, video and images are captured by a
...Read More.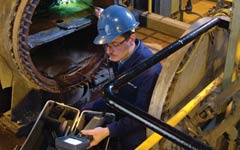 GE On-site Remote Visual Inspection
GE Sensing & Inspection Technologies
GE Inspection Technologies' staff of highly trained remote imaging specialists, equipped with the latest remote visual inspection equipment, are available 24 hours a day, 7 days a week. They can assist during planned and unplanned outages, preventive maintenance, emergency services or with state or federal compliance issues. Time is money in the power generation industry. Our experienced Remote Visual Inspection (RVI) Specialists will bring the latest RVI technology to your site in order to perform RVI
...Read More.