NDT Jobs, News, Companies and Equipment for Industrial Inspection, Welding, and Nondestructive Testing
Innovation Polymers Releases Multiple Angle TOFD Wedge for HDPE
Rick MacNeil, P. Eng., CEO of Innovation Polymers, experts in acoustic-capable polymers, announces the release of a new multiple-angle TOFD wedge that eliminates testing frustrations associated with HDPE pipes. High Density Poly Ethylene (HDPE) pipe has become a popular substitute for steel pipe due to its chemical and corrosion resistance. But, when it comes to TOFD inspection, the various kinds of polyethylene used in the industry can require expensive custom wedges, produce inaccurate results, and req
...Read More.
Industrial Inspection & Analysis Acquires IBB Technology of America, Inc.
Industrial Inspection & Analysis, Inc. ("IIA") expands its service offerings with the recent acquisition of IBB Technology of America, Inc. Originally founded in 2000, IBB Technology is a leader in providing calibration services and measuring systems of the highest quality. With a proven track record of helping companies achieve the increasing demands for quality and service, the addition of IBB is a great complement to IIA's LaboratoryServices group, which includes NDT Labs, QC Group, and Timco Enginee
...Read More.
NDT Global Appoints Nathan Leslie as Chief Sales Officer
We are pleased to announce the senior appointment of Mr. Nathan Leslie to the role of Chief Sales Officer. Having joined NDT Global in 2014, Mr. Leslie held the position of USA Key Account Team Manager, supporting several of our largest clients identify critical corrosion and crack like features in their pipeline assets, utilizing high-resolution ultrasonic technologies. With over a decade of experience in the oil and gas industry, Mr. Leslie brings an in-depth knowledge and proven record of accomplis
...Read More.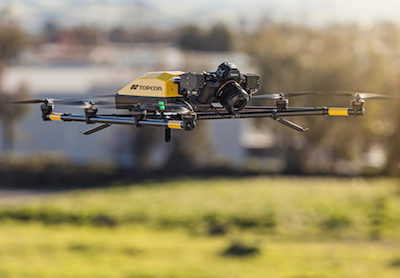 iRed announces new partnership with Topcon
UK's leading thermal imaging consultancy and UAV solutions provider teams up with established high-tech solutions manufacturer to offer best-in-class UAV products and training. iRed, the UK's foremost thermal imaging consultancy and UAV solutions provider, has announced a new partnership with Topcon, the global positioning partner for construction and geo-businesses in the UK and Ireland. iRed and Topcon have collaborated to bring together Topcon's oil and gas industry-leading UAVs, the Intel® Falcon™
...Read More.
ZEISS Opens Chicago Office for Metrology and Quality Solutions
ZEISS Industrial Quality Solutions opens the latest metrology services center in Buffalo Grove, Illinois near Chicago. "We continue to invest in new facilities like Buffalo Grove to offer a solution-based approach for local manufacturers. This additional Midwest location offers contract measuring services, support, training and project management," states Al Chiasson, the vice president of applications, aftermarket and metrology services for Carl Zeiss Industrial Metrology, LLC. ZEISS offers metrology servi
...Read More.
China AFM Manufacturer Opens Beijing Office
Park Systems, world leader in Atomic Force Microscopes (AFM) announces the opening of its Beijing Office in China. Park Systems has invested significant resources to the new office in China to provide a better opportunity to Chinese scientific communities to use Park AFM and is confident that Park AFM will demonstrate its high performance and cost efficiencies for research and production researches to Chinese customers as it has in Europe and America. Park Systems, world leader in Atomic Force Microscope
...Read More.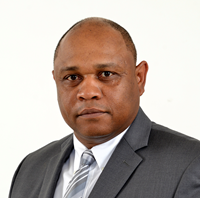 Stephone Elam to Lead Operations at Premium Inspection & Testing Group
PREMIUM INSPECTION & TESTING GROUP today announced the appointment of Mr. Stephone Elam to the position of Vice President, Operations. Mr. Elam is a 20+ year nondestructive testing (NDT) veteran who is highly experienced in the business and operational aspects of providing best-in-class service and solutions to industry clients across multiple sectors. Mr. Elam was most recently in a management role in Business Development for Team Industrial Services. Prior to that, Mr. Elam was Director of Operations f
...Read More.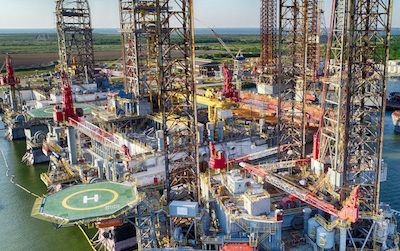 AviSight, Inc. Recognized by ABS for Drone Inspection of Offshore Rigs
AviSight, Inc., the leader in unmanned industrial inspection and advanced data solutions, added yet another certification to its resume this week. American Bureau of Shipping (ABS), the leading provider of classification and technical services to the offshore industry, has awarded AviSight certification to support survey-related inspections on all types of rigs using drones. AviSight is now certified as an ABS Recognized External Specialist in Remote Inspection Techniques. Recognized External Specialis
...Read More.
Small-Dia Tube PA Scanner
Guangdong Goworld Co., Ltd.
Description Goworld has newly launched the small-diameter tube scanner. capable of detecting tubes with outer diameter ranging from 0.84 inches (20mm) ~ 4.5 inches (114.3mm). It's a type specialized for butt-jointed seams on small-dia tubes. Chain-styled, the joints can be assembled or diassembled accordantly to suit the tube. There're three options: Single-side Strand and Double-side Strand, coupled with the application module set in CTS-PA22A for girth seams. Apart from that, Goworld is able to pr
...Read More.

Total Tube Solution
TesTex Inc.
TesTex's Total Tube Solution is our answer to the all in one gadgets on the market. our Total Tube Solution is three to four distinct systems allowing you to inspect up to four units at once. The all in one system can only do one inspection at a time. This increases your production potential up to 4X! This includes our : Eagle 2000 Remote Field Inspection System TX 4400 Eddy Current Inspection System Mag Wave Saturation Eddy Current System Helix XT Iris System Our Base package includes the fo
...Read More.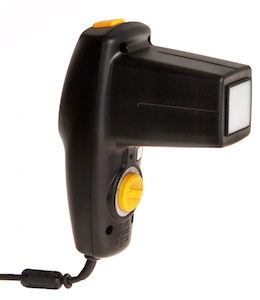 DolphiCam Ultrasound Camera System
DolphiTech
DolphiCam is a family of mobile and ergonomic ultrasound camera systems designed for NDT inspection of CFRP (Carbon Fiber Reinforced Plastics). A unique dry and wet matrix transducer technology with high performance signaling electronics creates high-resolution 2D and 3D images of suspected damage areas to verify the status of the material, and helps manufacturing- and service personnel to perform effective QA and to develop the best repair strategy for a damage.
...Read More.