NDT News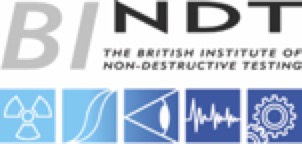 BINDT Clarifies ISO 9712 and PCN Certification Post-Brexit
Posted:

2020-12-21
EU/International Recognition of PCN certification (UKAS Accreditation) from 1st January 2021 The PCN Scheme is an international programme for the certification of conformance of non-destructive testing personnel which satisfies the requirements of a number of European and international standards. ISO 9712 is the internationally recognised and widely accepted standard for qualification and 3rd party certification of NDT personnel and the UK's departure from the EU does not affect the validity of PCN ce
...Read More.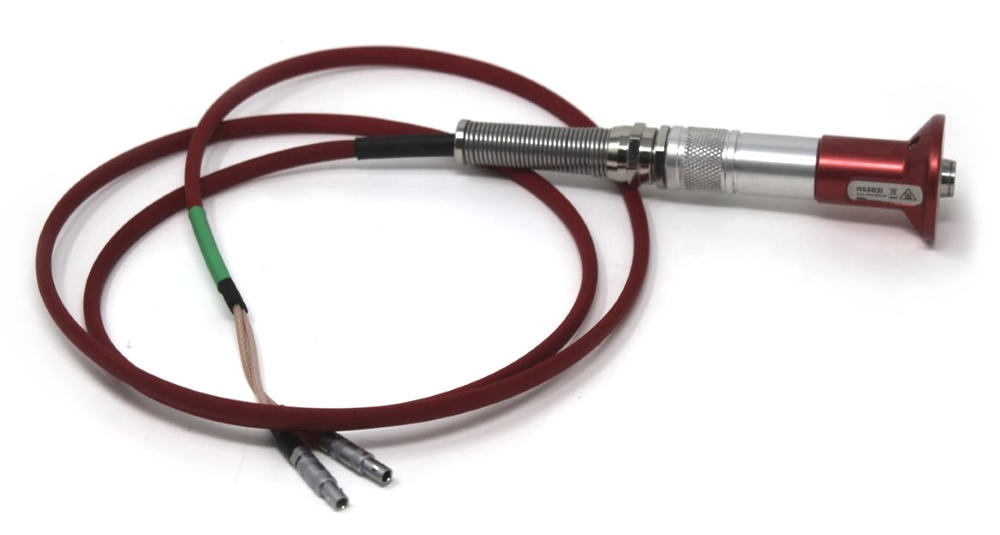 IONIX LAUNCHES NEW HS582I ACCESSORIES
Posted:

2020-12-16
Ionix has recently launched new accessories and couplants for the HS582i, its leading Dual UT Probe for High Temperature Scanning and Spot Inspection. HS582i was launched in April 2020 and utilises the leading Ionix HotSense™ technology to enable on-stream, high temperature, thickness measurements and corrosion surveys. The new Dual Probe accessories include: - Extension handles - detachable handles to extend the reach of the HotSense probes to provide extra grip when wearing PPE and protect the
...Read More.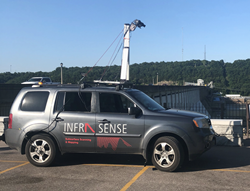 Infrasense Evaluates Missouri Bridge Decks using Ground Penetrating Radar (GPR) and Infrared Thermography (IR)
Posted:

2020-12-15
Infrasense recently evaluated the condition of 20 bridge decks primarily located in St. Louis and St. Joseph, Missouri. The deck evaluations were carried out using vehicle-based ground penetrating radar (GPR), infrared thermography (IR), and high-resolution video (HRV) equipment operated at driving speeds. The GPR and IR methods are carried out according to ASTM specifications D6087-08(2015) and D4788-03(2013), respectively. Following the field surveys, the data is transferred to Infrasense's headquarter
...Read More.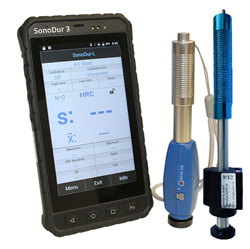 Leeb D & G Rebound Hardness Tester Released in US by Berg Engineering
Posted:

2020-12-15
The SonoDur 3 Leeb D & G probes provide a hybrid solution – matching the current digital Ultrasonic Contact Impedance (UCI) testing method with Leeb hardness testing. With UCI and Leeb available in one product, you can obtain instant and reliable hardness results on a virtually limitless range of objects, from large metals with a rough surface area, to the small and complexly shaped. Uniquely, this new product release includes a stand-alone Leeb D & G product, which provides an affordable option and fulfill
...Read More.
AWS Announces Five Industrial Machine Learning Services
Posted:

2020-12-15
Today at AWS re:Invent, Amazon Web Services, Inc. (AWS), an Amazon.com company (NASDAQ: AMZN), announced Amazon Monitron, Amazon Lookout for Equipment, the AWS Panorama Appliance, the AWS Panorama SDK, and Amazon Lookout for Vision. Together, these five new machine learning services help industrial and manufacturing customers embed intelligence in their production processes in order to improve operational efficiency, quality control, security, and workplace safety. The services combine sophisticated machine
...Read More.
PCE Americas Introduces Nondestructive Moisture Meter
Posted:

2020-12-15
The New PCE-PMI 4 - A Versatile Moisture Meter for Concrete and Many Other Materials New or subsequently soaked concrete components, screeds and plasters may only be coated with other materials when they have dried sufficiently. Otherwise, there is a risk that the coatings may flake off. The duration of the drying process depends on the level of moisture and the temperature and humidity on site. Material moisture meters which measure with electrical methods make it possible to assess the progress of the
...Read More.
FOTRIC Releases Intelligent Thermal Imagers
Posted:

2020-12-15
Professional thermal imaging brand FOTRIC continues to innovate in technology for users to "enhance efficiency and ensure safety". In August, FOTRIC launched a temperature screening thermal imager for epidemic prevention and maintenance control. Recently, FOTRIC released a breakthrough: intelligent thermal imagers 340A and 340M, which are suitable for industrial equipment maintenance, power and electrical testing, building inspection, etc. Looking back, FOTRIC has repeatedly achieved successes in product
...Read More.
Aerodyne Group Makes Investment in Drone Company Sensorem
Posted:

2020-12-15
Aerodyne Group, a Malaysia-headquartered international DT3 (Drone Tech, Data Tech, and Digital Transformation) solutions provider has signed an agreement to acquire a principal stake in Australia-based drone surveying and advanced asset inspection company, Sensorem Pty Ltd ("Sensorem"). This investment is expected to generate meaningful upside for Sensorem, Aerodyne, and clients spanning the Australian minerals, energy, industrial and agricultural sectors. Sensorem's existing management team, led b
...Read More.
Efficiently Inspect Complex Piping Systems with the Olympus IPLEX™ GAir Long Videoscope
Posted:

2020-12-2
Enabling fast, easy and accurate long-distance inspections, the IPLEX™ GAir long videoscope solution combines maneuverability with high-quality, wide-view images to make complex pipe inspections fast and efficient. The interior of pipelines that carry hazardous material are inspected for corrosion and other defects using videoscopes. Long, complex piping is especially difficult to navigate and inspect because of complex bends and potential obstructions. The IPLEX GAir long scope solution solves these cha
...Read More.
Testia Announces Box Concept Data Acquisition and SDK
Posted:

2020-12-2
Testia, an Airbus Company, stays true to its values by developing technology and solutions that stimulate innovation for the industry as a whole. Its current acquisition systems portfolio, comprised by the multi-method UE1 Box and phased array U32 Box, are now open to those who need to exploit their flexibility at maximum to meet multiple technical specifications and accomplish different inspection goals, all within the same device. The current economic context is pushing industrial players and R&D cente
...Read More.
Next 10 >>>
Displaying 111 through 120 of 200

More Newss: 1 | 2 | 3 | 4 | 5 | 6 | 7 | 8 | 9 | 10 | 11 | 12 | 13 | 14 | 15 | 16 | 17 | 18 | 19 | 20