NDT News
ICI Releases Multi-Sensor UAV Payloads for Industry
Posted:

2019-4-20
Infrared Cameras Inc (ICI) is releasing a line of multi-sensor payloads specifically designed for the unmanned aerial inspection market. Working closely over the past few years with many industry leaders, ICI has developed the equipment and methods for efficiently inspecting critical assets via unmanned aerial vehicles (UAVs). These industries include petrochemical (upstream, midstream and downstream), power distribution, alternative energy, and infrastructure. ICI has developed and integrated many senso
...Read More.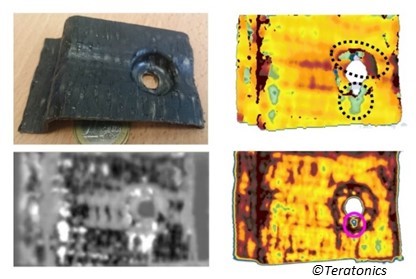 Teratonics Expands into NDT Market with Socomore Ventures
Posted:

2019-4-20
Teratonics, a Paris-Saclay based Deep Tech startup with a proprietary technology for contactless non-destructive testing (NDT) and imaging received a seed investment from Socomore Ventures. Researchers from the chemical-physical laboratory (LCP) at Paris-Sud University / CNRS founded Teratonics in 2017. They successfully developed a breakthrough pulsed terahertz technology that allows them to perform dimensional measurement and detect defects inside electrical insulating materials. These materials includ
...Read More.
Oceaneering's TAXI™ Digital Radiography Solution to Provide Significant Cost Savings
Posted:

2019-4-20
Oceaneering International, Inc. ("Oceaneering") has launched a new digital radiography solution for the oil and gas sector, the Trip Avoidance X-ray Inspection (TAXI™) system, aimed at reducing the number of unplanned shutdowns. Recognized as a finalist at this year's SPE Offshore Achievement Awards' "Innovator" category, the TAXI™ solution represents a step-change in industrial radiography operations. Typically, radiography uses gamma radiation emitting isotopes. This upsets nucleonic level control ins
...Read More.
Webinar: Robotic Inspection April 23
Posted:

2019-4-20
Making sure the pipelines that serve the oil, gas, petrochemical, and other industries are sound is critically important but not easy. Until now, operators have had only one option—send people into the field to inspect for corrosion, leaks, structural damage, and wear. Today, crawler robots and unmanned aerial vehicles (UAV) offer a way to inspect pipelines thoroughly, more frequently, and more affordably. ASME's webinar, Inspection Robots: Pipeline Leaks, at 2:00 pm Eastern on April 23 will feature two
...Read More.
Neurala Launches Brain Builder Platform for Industrial Vision and Inspection AI
Posted:

2019-4-20
Today, Neurala announced the launch of Brain Builder: an end-to-end SaaS platform to streamline the creation of custom vision AI solutions. By giving organizations an all-in-one tool for data tagging, training, deployment, and analysis, Brain Builder makes custom vision AI creation more efficient and accessible for AI beginners and experts alike. "While investments in AI have increased exponentially in recent years, a staggering 91 percent of organizations still face significant barriers to adoption, inc
...Read More.
New 3D Laser Profiler for In-line Measurement and Inspection Tasks
Posted:

2019-4-20
Teledyne DALSA, a Teledyne Technologies company and global leader in machine vision technology, has added to its successful 1D and 2D camera portfolio by introducing its new, high-accuracy 3D laser profiler series for industrial imaging and factory automation. The Z-TrakTM LP1 series of 3D laser profilers deliver accurate and precise height measurements in an ergonomically designed compact unit, with a powerful FIR-peak detector. Z-Trak LP1 series profilers are factory-calibrated and bundled with Teledyn
...Read More.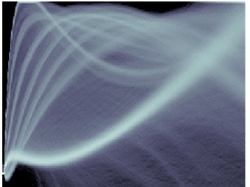 Thermal Wave Imaging at Aircraft Airworthiness & Sustainment Conference
Posted:

2019-4-18
Join us at the Aircraft Airworthiness & Sustainment Conference Thermal Wave Imaging will be exhibiting at the Aircraft Airworthiness & Sustainment Conference in National Harbor, MD next week April 23-24. Please visit us in booth 301 and learn more about the most recent advances in thermographic NDT and material characterization. Our range of inspection solutions continues to grow to include automated, portable and large-scale systems that address many of the most challenging applications and materials.
...Read More.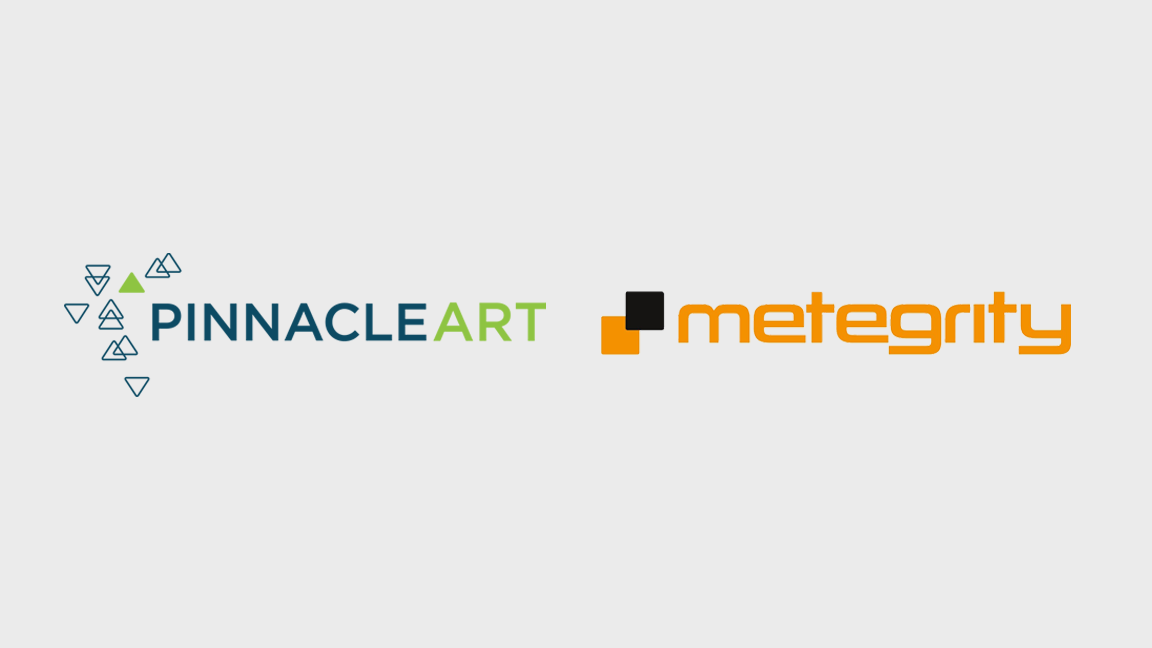 PinnacleART and Metegrity Partner for Inspection Data Management
Posted:

2019-4-16
PinnacleART, a global leader in designing, implementing, and maintaining asset integrity programs, and Metegrity, an asset integrity software company, are strategically partnering to improve the mechanical integrity (MI) program of a natural gas service provider's operations in the southwest region of the United States. The client's MI program has been experiencing integrity-related issues and was recently flagged by OSHA for non-compliance. PinnacleART will be using Metegrity's Inspection Data Management S
...Read More.
Pine Tree Equity Buys XCEL NDT
Posted:

2019-4-14
Pine Tree Equity III, LP ("Pine Tree Equity"), a private equity firm based in Miami, FL, is pleased to announce that Crossbridge Compliance, LLC ("Crossbridge") has acquired XCEL NDT, LLC ("XCEL") in March 2019. XCEL, founded in 2012 and headquartered in Clifton, KS with six additional offices throughout the Midwest, is a leading regional provider of non-destructive testing and pipeline integrity services to the oil and gas industry. Crossbridge, headquartered in Longview, TX, is a leading regional provider
...Read More.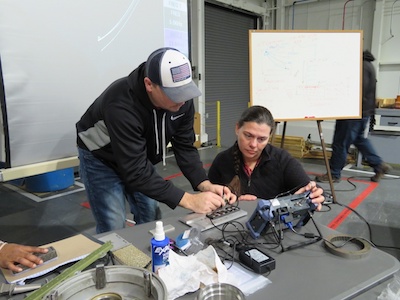 Letterkenny Munitions Center Hosts NDT Training for Joint Munitions Command
Posted:

2019-4-14
Recently, a group consisting of engineers and Non-Destructive Testing technicians from across the Joint Munitions Command enterprise completed a week-long NDT training course planned, funded, and held at Letterkenny Munitions Center. Ms. Toni Bailey, TB3 NDT Consulting LLC., Manorville, New York, presented "Introduction to Non-Destructive Testing", which included 40 hours of classroom training in conjunction with hands-on practical exercises to the group, at LEMC's NDT facility. The group included NDT te
...Read More.
Next 10 >>>
Displaying 111 through 120 of 200

More Newss: 1 | 2 | 3 | 4 | 5 | 6 | 7 | 8 | 9 | 10 | 11 | 12 | 13 | 14 | 15 | 16 | 17 | 18 | 19 | 20