NDT News

NDT 4.0 – Automated Interpretation of Industrial X-ray Images (Video)
Posted:

2021-7-31
With digital X-ray detectors and highly automated inspection systems, manufacturers can significantly optimize their quality control and assurance processes. However, due to the higher throughput of parts, the evaluation and interpretation of X-ray images can become an expensive bottleneck. Advanced technologies such as automated defect detection (ADR) and artificial intelligence (AI) have the potential to significantly reduce the cycle time required per component. Depending on the test standard and requ
...Read More.
Reliance on Accretech Precision
Posted:

2021-7-31
Following Accretech's development of what it claims to be the world's first hybrid detector with dual sensor technology, the company is experiencing increased sales of its cutting-edge surface roughness and contour measuring instruments. In addition to the innovative operating principle enabling the efficient measurement of workpiece roughness and contour at the same time, the new technology delivers high levels of precision. After recently purchasing an Accretech Surfcom NEX 100 measuring instrume
...Read More.
FAA Forms Committee for Unmanned BVLOS Drones
Posted:

2021-7-31
US aviation regulator the FAA is forming a committee to help devise the regulations that will manage the operation of unmanned drones beyond the pilot's visual line of sight. Head of the FAA (Federal Aviation Administrator) Steve Dickson announced the new Beyond Visual Line of Sight Operations (BVLOS) drone operations aviation rulemaking committee (ARC) last week during his keynote at the FAA's virtual UAS (Unmanned Aerial Systems) Symposium. Dickson said, "The new ARC will help the agency develop
...Read More.

A Robotics Showcase
Posted:

2021-7-31
James Kell, innovation specialist at Rolls-Royce and member of the Robotics Growth Partnership, updates us on the robotics project that is set to improve costs, time and safety in after-market aerospace engineering. Back in 2019, the National Robotics Network invited me to speak at the Robotics & AI Industry Showcase - the KTN event that brings together the entire UK robotics and AI industry to share ideas and innovations that have the potential to benefit other sectors. As an Innovation Specialis
...Read More.
Above Partners with Leading Universities to Develop Next-Generation Drone Technology
Posted:

2021-7-31
Above, the global leader in aerial inspection services and software, today announced a project with the Aeronautical and Automotive Engineering department at Loughborough University (LU) and the University of Essex (UoE). The partnership will enhance the research and development in autonomous drones for solar plant inspections. The project named "Follow PV' will be funded by Innovate UK to develop cutting-edge drone robotics for autonomous, fast, ultra-high-resolution solar plant inspections. "It's cle
...Read More.
Sarcos Robotics Names INTECH NDE an Official Distribution Partner
Posted:

2021-7-31
Sarcos Robotics ("Sarcos"), a leader in the development of robots that augment humans to enhance productivity and safety, and INTECH NDE, an industry leader in the sales and service of nondestructive testing (NDT) and inspection equipment, today announced a distribution partnership giving INTECH NDE's customers access to the award-winning Guardian® S remote visual inspection and surveillance robot. As part of the collaboration, INTECH NDE will offer distribution in the Canadian market. The compact, multi-pu
...Read More.
Detection Technology Expands the X-Scan T Camera Family
Posted:

2021-7-31
Detection Technology, a global leader in X-ray detector solutions, has expanded its X-Scan T camera family to address a wide range of industrial inspection needs. Today, the company has launched four new variants of the TDI-based (Time Delay Integration) product family. The new variants are available in lengths of 307 mm, 512 mm, 614 mm, and 820 mm that perfect the company's existing offering, and are fitted for the mainstream system configurations and production belt widths in the target segment. The X-Sca
...Read More.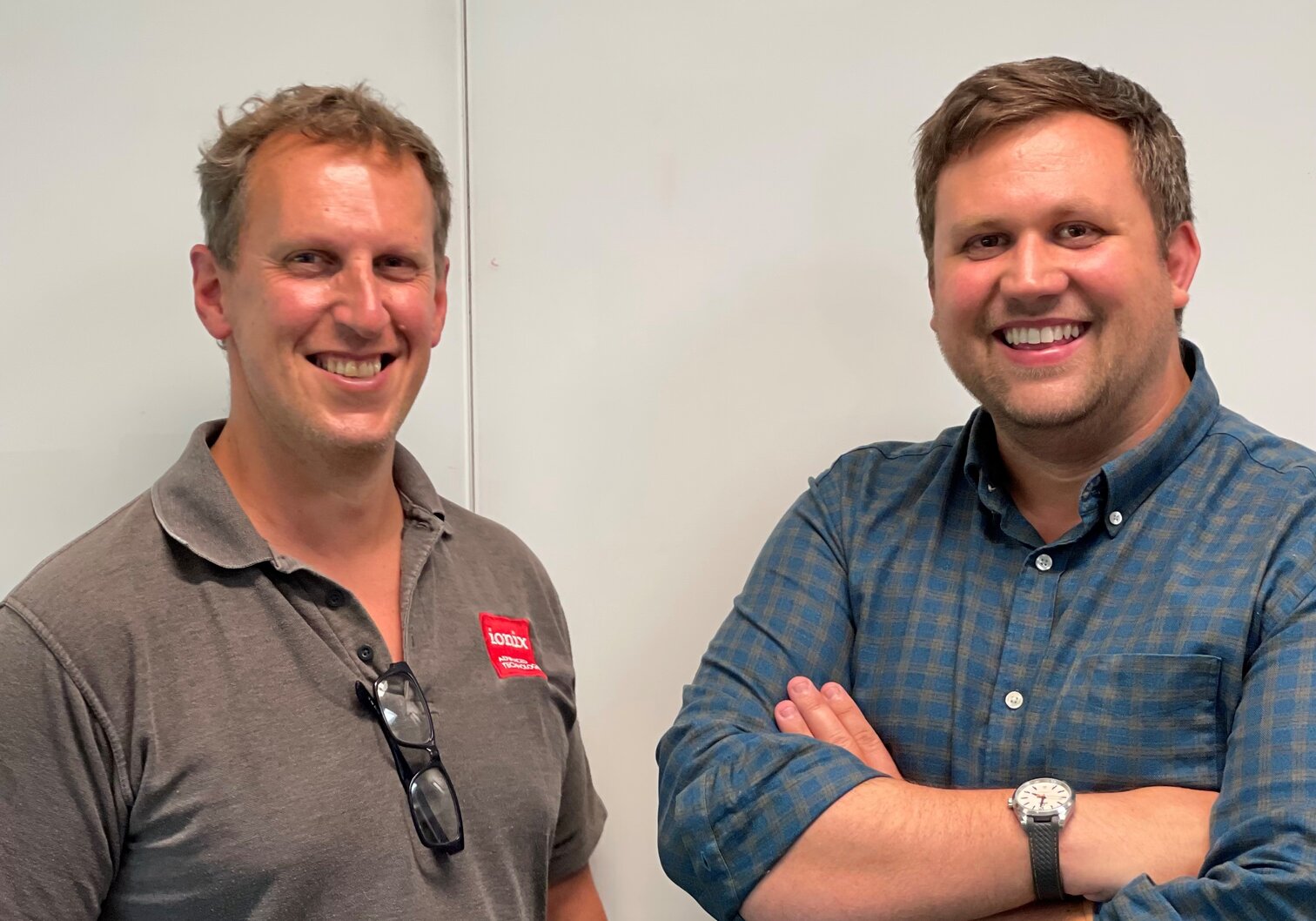 Ionix Celebrates Ten Year Milestone
Posted:

2021-7-30
Leading creator of advanced piezoelectric technology celebrates successful decade. Leading manufacturer of advanced piezoelectric ceramics and ultrasound devices, Ionix Advanced Technologies, celebrates its 10th anniversary in August 2021 as it looks forward to the next decade and future advancements in Ionix-enabled sensing and monitoring. Spun-out from the University of Leeds, Ionix was incorporated in 2011 by Drs Tim Stevenson, Tim Comyn and Professor Andrew Bell to create high temperature piezoce
...Read More.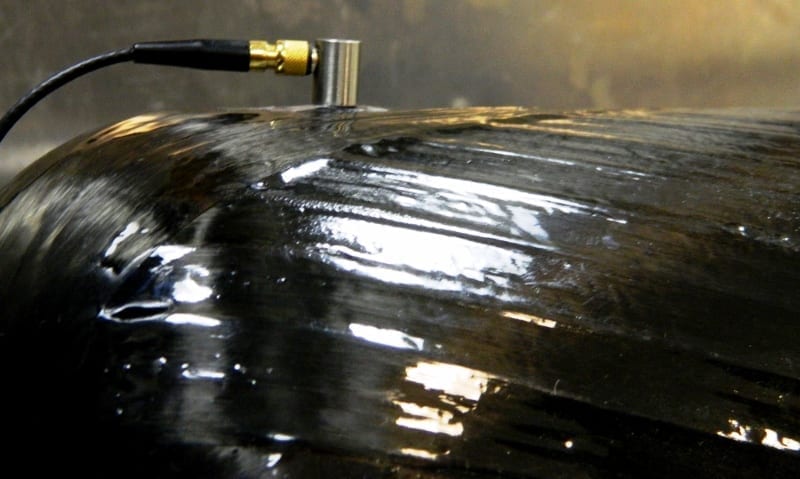 Hexagon Digital Wave to Deliver Composite Ultrasonic Examination for Aerospace
Posted:

2021-7-29
Hexagon Digital Wave, a business of Hexagon Composites signed a contract with a US based Type 3 composite cylinder manufacturer to supply Ultrasonic Examination (UE) equipment for its cylinders intended for the aerospace industry. The UE equipment will enable the testing of the interior metallic liners for structural integrity and manufacturing flaws prior to completing the composite overwrap. Driving energy transformation "We feel privileged to deliver our first aerospace UE installation and have our
...Read More.
Gecko Robotics Selects Circletree Enterprises for Marketing to the Inspection Industry
Posted:

2021-7-29
One of Pittsburgh's most innovative industrial inspection companies, Gecko Robotics, has handed the independent advertising agency, Circletree Enterprises, a piece of their digital advertising budget. They will be responsible for communicating Gecko's wall-scaling robot and predictive maintenance software offerings to critical industries. The appointment follows some aggressive growth plans that were publicly announced by the company's CEO and co-founder, Jake Loosararian, Gecko Robotics announced plans
...Read More.
Next 10 >>>
Displaying 111 through 120 of 200

More Newss: 1 | 2 | 3 | 4 | 5 | 6 | 7 | 8 | 9 | 10 | 11 | 12 | 13 | 14 | 15 | 16 | 17 | 18 | 19 | 20