NDT News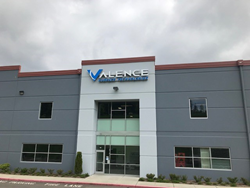 Valence Gains Boeing Approval for Titanium Etch Processing and NDT
Posted:

2018-7-8
Valence Surface Technologies (Valence), the world's largest independent provider of aerospace product finishing services, announced today that it has received Boeing approval for a new, state of the art titanium etch line at its plant in Everett, Washington. The new line is designed to process large aerostructure components up to 12' in the length, and high quantity orders, alleviating a major constraint in the aerospace supply chain. Matthew Alty, VP Operations, explained, "We've seen a pressing need in
...Read More.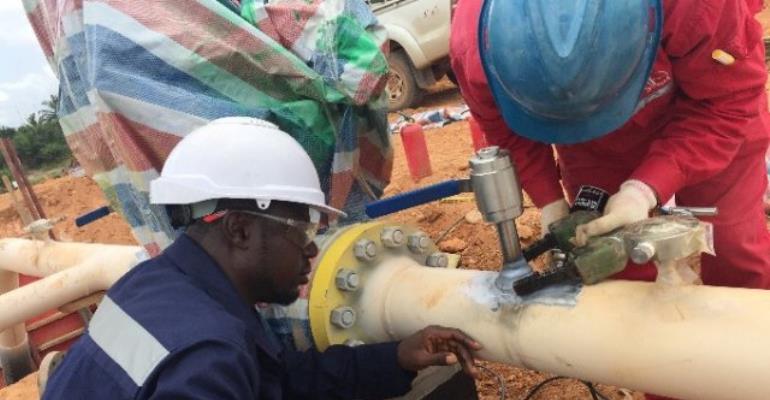 GAEC and COTVET Bring NDT to Ghana
Posted:

2018-7-8
The National Nuclear Research Institute (NNRI) of the Ghana Atomic Energy Commission (GAEC) has called for the use of Non-Destructive Testing (NDT) Technology in industry to avoid potential disasters. Director of Institute, Dr. Gorman Ofosu said the solution to the incessant gas and fuel station explosions in the country to some extent lies with NDT technology. Speaking at a forum last Wednesday at the Ghana Institute of Engineers and Planners in Accra to introduce NDT technology to some engineers and
...Read More.
Inspection Services Labs in San Jose and Ohio Now Fully Equipped with Non-Destructive Testing Technology
Posted:

2018-6-30
Yxlon has completed installation of its latest technology systems in the company's two Inspection Services facilities in North America open for customer trials and outsourced inspection contracting. Comet's Lab One facility in San Jose, California, and Yxlon's Non-Destructive Testing facility in Hudson, Ohio, now offer customers the ability to send samples for Non-Destructive Test (NDT) contract services, as well as provide an opportunity to conduct trials and evaluations on a wide variety of systems fro
...Read More.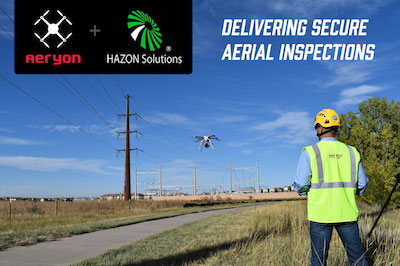 Aeryon Partners with HAZON Solutions to Provide Next-Gen Secure Aerial Inspections
Posted:

2018-6-30
Aeryon Labs Inc, a leading manufacturer of high-performance Unmanned Aircraft Systems (UAS) for military, public safety, and commercial customers, today announced its partnership with HAZON Solutions, a drone service provider focused on critical infrastructure inspections for energy and utility customers throughout North America. "As utilities learn more about the cybersecurity risks inherent with operating drones, they are increasingly turning to Aeryon UAS to inspect their transmission towers, power pl
...Read More.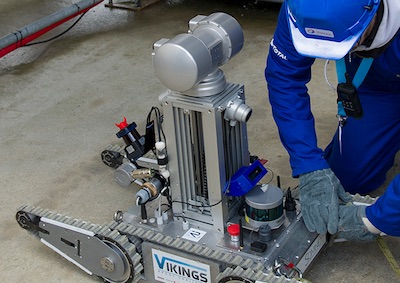 Total Promotes Open Innovation for Robotic Inspection
Posted:

2018-6-30
Currently, no existing autonomous surface robot is able to meet the specific needs of hydrocarbon exploration and production activities. That is why Total launched an unprecedented international competition. Conducted in partnership with the French National Research Agency, the ARGOS (Autonomous Robot for Gas & Oil Sites) Challenge took an open to innovation approach to design and build the first-ever autonomous surface robot for oil and gas sites. Total is the first oil and gas company to trial this type o
...Read More.
Varex To Showcase Industrial Imaging at 12th European Conference on NDT
Posted:

2018-6-30
Varex Imaging Corporation (Nasdaq: VREX) will exhibit its latest industrial imaging components at the 12th European Conference on Non-Destructive Testing in Gothenburg, Sweden from June 11-15, 2018. The annual Conference is attended by a large number of Non-Destructive Testing (NDT) specialists ranging from researchers to leading experts, all meeting to share ideas and expertise. At Booth C05:09, the Varex exhibit will feature an array of its X-ray tubes and linear accelerators, digital detectors and oth
...Read More.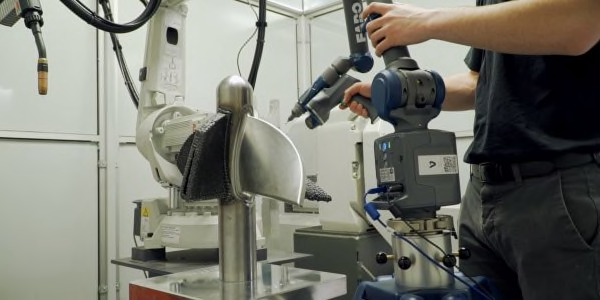 White Paper: CMM and Additive Manufacturing
Posted:

2018-6-30
The importance of metrology – the science of measurement – to manufacturing industry is largely underestimated, except by engineers. Sir Joseph Whitworth, the 19th Century inventor of early measurement standards, said "You can only make something well if you can measure it." To offer a small qualification, perhaps, you can only make something well repeatedly, if you can measure it. Measurement can be taken for granted but it is of absolutely critical importance to manufacturing in all sectors. In automot
...Read More.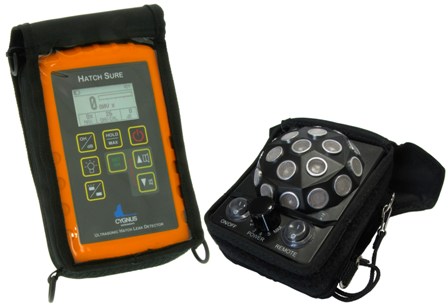 Asia Maritime Pacific Purchases 20 Cygnus Ultrasonic Hatch Cover Leak Detectors
Posted:

2018-6-26
With the support of Cygnus Instruments Ltd, Mariso has successfully signed a purchase contract for 20 Cygnus Hatch Sure leak detectors with Asia Maritime Pacific (Shanghai). Cygnus Instruments Ltd is an established and trusted manufacture of ultrasonic inspection equipment across the marine industry and is considered as a leader in high quality ultrasonic solutions that are extremely durable and simple to use. The Cygnus Hatch Sure leak detector is a purpose-designed, robust and very lightweight system;
...Read More.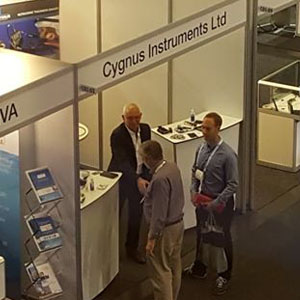 Showcasing Cygnus NDT Thickness Gauges at the European Conference on Non-Destructive Testing
Posted:

2018-6-26
The European Conference on Non-Destructive Testing (ECNDT) in Sweden had a great turnout and there was a good level of interest in the Cygnus MK5 ultrasonic thickness gauges. In particular, we received a lot of interest in the Cygnus 4+ General Purpose and the Cygnus 6+ PRO thickness gauges which offer an array of features including A-scan display, data logging, versatile measuring modes, plus much more. As well as showcasing Cygnus' latest range of ultrasonic thickness gauges, ECNDT also provided a grea
...Read More.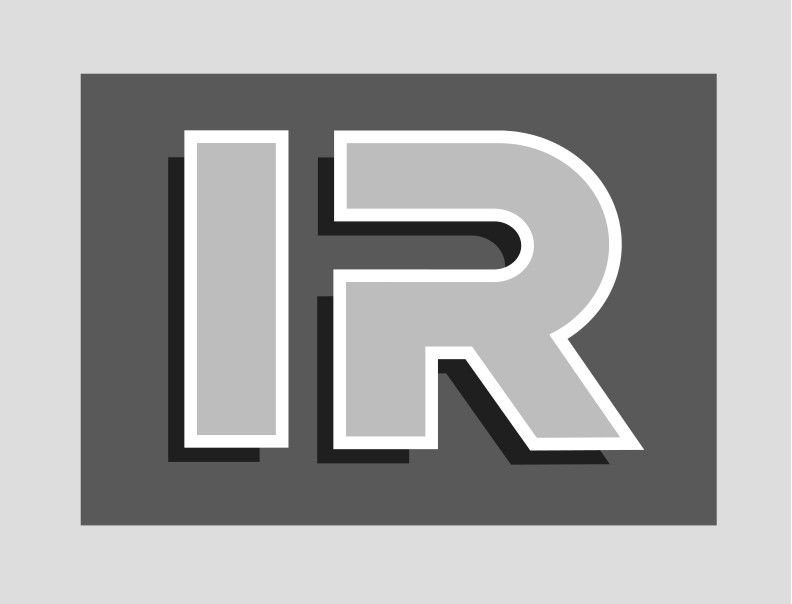 Leader in Non-Destructive Testing Makes Significant Contribution to NAIT's Program
Posted:

2018-6-20
FOR IMMEDIATE RELEASE June 19, 2018 IR Supplies and Services Teams Up With Educator to Further Skills of Developing Experts Edmonton, Alberta—In conjunction with NAIT's recent celebration on their record-breaking fundraising campaign and the upcoming opening of their Productivity and Innovation Centre, IR Supplies and Services is pleased to announce their contribution to furthering the studies of future professionals in the NDT (non-destructive testing) industry. Robbie VanHoek, Manager of Busin
...Read More.
Next 10 >>>
Displaying 111 through 120 of 200

More Newss: 1 | 2 | 3 | 4 | 5 | 6 | 7 | 8 | 9 | 10 | 11 | 12 | 13 | 14 | 15 | 16 | 17 | 18 | 19 | 20