NDT News

Teledyne Imaging Gives its Advanced Technologies to Vision China 2021
Posted:

2021-3-27
Teledyne Imaging will exhibit at the upcoming Vision China (Shanghai), in Hall W1, W1-1800, at the Shanghai New International Expo Centre from March 17-19. Visitors to the combined Teledyne Imaging booth can expect to see a broad range of leading-edge line and area scan sensors, frame grabbers, vision systems, software, and smart cameras targeted at vision inspection, logistics, robotics and packaging applications. Here are the highlights: 1. Line Scan Cameras & Embedded Vision The industry's fir
...Read More.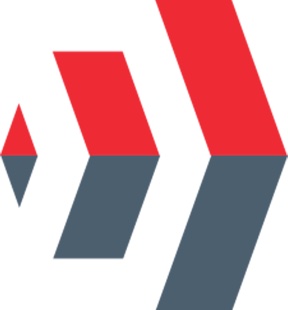 Revolutionary Mobile Vision Inspection System Employs Smartphones
Posted:

2021-3-21
Windsor's AIS Technologies Group has been awarded a provisional patent for creating a mobile vision inspection system using smartphones and incorporating artificial intelligence. The Mobile Vision Solution (MVS) system is suitable for use in a multitude of industries and is 60- to 70-per-cent less expensive than the fixed-camera inspection systems currently being used. "What is the breakthrough is it allows us to step away from having a camera mounted in a 'fix position' and the part comes in
...Read More.
P&C Insurer Chubb Launches Drone Inspection Program In Colombia
Posted:

2021-3-21
International property & casualty insurer Chubb has launched a pilot program in Colombia using aerial drones to conduct inspections a 22-hectare industrial complex of a policy holder. Chubb intends to identify risks in the external structures of the insured companies and develop comprehensive event mitigation plans to avoid losses. With social distancing and quarantines, drone inspections can contribute to worker safety by reducing face-to-face work at heights. A single flight can cover a large are
...Read More.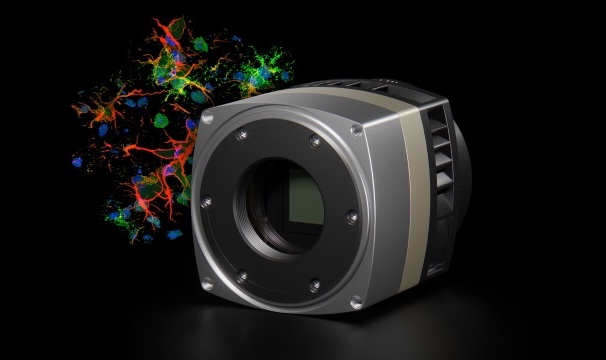 XIMEA Adds New Models To sCMOS xiJ Camera Family
Posted:

2021-3-21
Continuous progress in scientific fields places ever higher demands on the tools used in various research application areas. To meet these increased requirements XIMEA has integrated the newest technologies improving the parameters important for the scientific community. This progress started with the introduction of the newest Scientific CMOS (sCMOS) sensors by Gpixel company, assembled mainly under GSENSE family. The XIMEA team chose to start with models based on GSENSE5130, GSENSE400, GSENSE6060 and
...Read More.

Teledyne e2v and Yumain Announce Collaboration for AI Imaging Solution
Posted:

2021-3-21
Teledyne e2v, a Teledyne Technologies [NYSE: TDY] company and global innovator of imaging solutions, announces a new technology and industrial collaboration with Yumain (Dijon, France), a leading AI vision solution provider serving a broad range of industrial applications. Together, the companies will develop cutting-edge bio-inspired vision solutions that can enable innovation in industrial applications. The recent emergence of AI for industry has rapidly demonstrated its benefits over traditional rule-
...Read More.
Leningrad II-2 Enters Final Testing Phase
Posted:

2021-3-21
Unit 2 of the Leningrad II nuclear power plant in western Russia has entered the final stage of pilot operation - a 15-day programme of tests at nominal capacity. On successful completion of these tests, the VVER-1200 unit will be stopped for inspection of its equipment and, following regulatory approval, will then be put into industrial operation, which is scheduled for this spring. "These tests are a criterion for the success of the entire stage of experimental and industrial operation, which tot
...Read More.
E-Mobility Demands Deep Insights into Materials
Posted:

2021-3-21
The industrial usage of X-ray Computed Tomography (CT) is a relatively recent development. The technical demands, and the costs of acquisition and operation of the equipment, meant that for many years this method of quality control was the preserve of only the largest companies with the deepest pockets. Other companies had to make do with substantially less effective methods of testing products nondestructively. Thanks to the further development of the technology and its growing prevalence, CT is n
...Read More.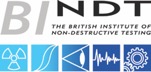 BINDT PCN Certification Meets Requirements of EU Pressure Equipment Directive
Posted:

2021-3-15
The British Institute of Non-Destructive Testing (BINDT) is pleased to announce that it has agreed a robust certification process with an EU27 Recognised Third-Party Organisation (RTPO) for the certification of NDT personnel. This process is fully compliant with CEN/TR/15589 Route B requirements and allows BINDT/PCN to issue certification that is acceptable under the European Pressure Equipment Directive (PED) 2014/68/EU, Annex 1 § 3.1.3. BINDT has received an appointment from WQ-iC Ltd, an RTPO and Noti
...Read More.
A Powerful, Portable Pipe-Inspection Duo: the AxSEAM™ Scanner and OmniScan™ X3 Flaw Detector
Posted:

2021-3-11
As a provider of engineering and maintenance services to nuclear power and petrochemical plants, Onet Technologies' inspectors need portable and efficient ultrasonic testing (UT) equipment. And when inspecting complicated in-plant piping systems, the more multifunctional and compact their instruments are the better. Onet Technologies already relies on Olympus' portable OmniScan MX2 flaw detector. However, our NDT product specialist Benoit Cabirol suspected the company might benefit from some of our more
...Read More.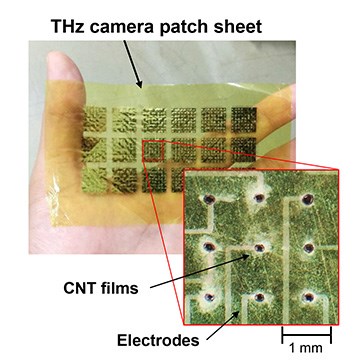 A Flexible Approach to Terahertz Imaging
Posted:

2021-3-11
Imagine stick-on cameras that can see inside tubing or monitor structures like bridges for weak points and needed repairs. That is the vision of some researchers for terahertz (THz) imaging, which could potentially transform nondestructive inspection and quality control in factories and other industrial settings. Now, researchers in Japan have moved a step closer to that vision. They have demonstrated an adjustable process using carbon nanotubes (CNTs) to create a flexible film sensor array that ca
...Read More.
Next 10 >>>
Displaying 111 through 120 of 200

More Newss: 1 | 2 | 3 | 4 | 5 | 6 | 7 | 8 | 9 | 10 | 11 | 12 | 13 | 14 | 15 | 16 | 17 | 18 | 19 | 20