NDT News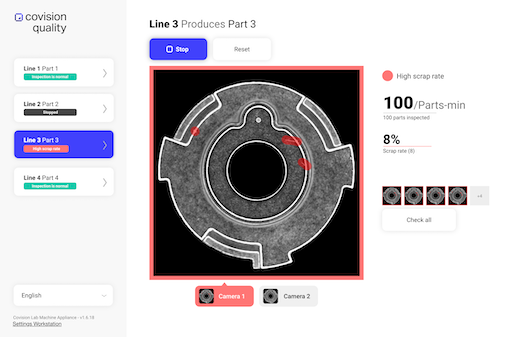 Covision Quality joins NVIDIA Metropolis to Scale Industrial Visual Inspection Software
Posted:

2022-11-12
Covision Quality, a leading provider of visual inspection software based on unsupervised machine learning technology, today announced it has joined NVIDIA Metropolis — a partner program, application framework, and set of developer tools that bring to market a new generation of vision AI applications that make the world's most important spaces and operations safer and more efficient. Covision Quality's interface from the perspective of the end-of-line quality control operator. In this case, the red border
...Read More.
Quality Assurance: Breaking Open the Silos
Posted:

2022-11-12
There's an old saying in the accuracy business: To measure is to know. The 200+ exhibitors in the Quality Assurance Pavilion at IMTS 2022 are promising fresh looks at traditional approaches to determining quality, such as gages, probes, and micrometers, to entirely new cloud-based digital platforms delivering data-based fresh perspectives on what determines quality in manufacturing. Earlier this year, Hexagon's Manufacturing Intelligence division announced Nexus, an open platform for smart manufa
...Read More.
Remote-Field Array (RFA) Technology for Ferrous Tubing Inspections
Posted:

2022-11-8
When it comes to electromagnetic (EM) carbon steel tube testing, identifying the adequate defect morphology is a challenge. After more than two years of development, Eddyfi Technologies prides itself on delivering Remote-Field Array (RFA) technology to gain a better insight into defect morphology along with the Ectane® 3, the most powerful non-destructive testing instrument for tubing and surface EM inspections. Non-Destructive Testing (NDT) of tubing and surfaces relies on several techniques which
...Read More.
Percepto Partners with Hellenic Drones to Conquer Greece
Posted:

2022-10-31
Percepto, pioneering autonomous inspection by industrial robotics, today announced it has signed a new partnership with value-added seller Hellenic Drones to distribute its drone-in-a-box technology in Greece and Cyprus. With the partnership, the companies expect to boost the adoption of autonomous drones within the countries' Oil & Gas and solar farm industries. Percepto and Hellenic Drones demonstrated drones with optical gas imaging (OGI) in a refinery at the vicinity of Athens two weeks ago, one
...Read More.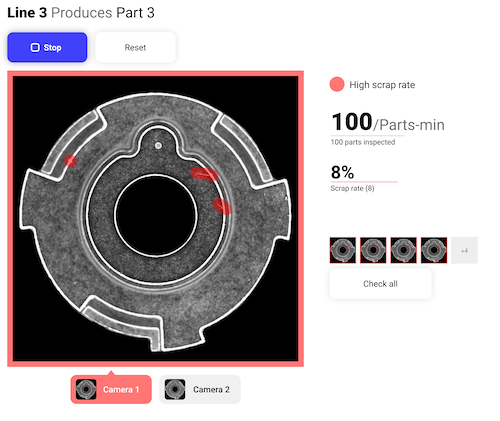 Covision Quality Joins NVIDIA Metropolis to Scale
Posted:

2022-10-31
Covision Quality, a leading provider of visual inspection software based on unsupervised machine learning technology, today announced it has joined NVIDIA Metropolis — a partner program, application framework, and set of developer tools that bring to market a new generation of vision AI applications that make the world's most important spaces and operations safer and more efficient. Thanks to its unsupervised machine learning technology, the Covision Quality software can be trained in an hour on average
...Read More.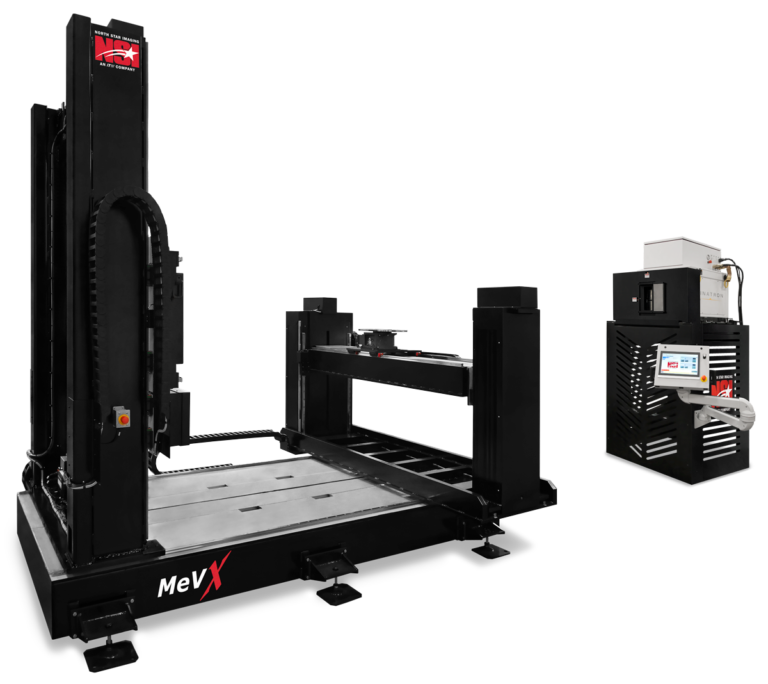 North Star Imaging Opens Florida X-Ray Inspection Lab
Posted:

2022-10-31
North Star Imaging has announced that it is now providing industrial 2D and 3D Computed Tomography inspection at its newly opened Inspection Services Laboratory in Orlando, Florida. "North Star Imaging manufactures industrial X-ray systems in Minnesota. We've sold many X-ray systems in the US, Europe, Asia, and other parts of the world. We also offer Inspection Services, at our various global locations to address the demand for quality inspection of parts and components that are critical to other busines
...Read More.
0th MXS Wheel and Tire Shop Keeps the Mission Rolling
Posted:

2022-10-31
On his way in the door, Senior Airman Maurice Gardiner was expecting an easy ride. How hard could it be in the Wheel and Tire Shop, he thought. But the Airman from the 60th Maintenance Squadron was in for a surprise. The shop handles assembly and dismantling of all tires for C-5 Galaxy and C-17 Globemaster III aircraft, working on about 80 tires per month, according to Tech. Sgt. Alex Baker, one of the shop's two noncommissioned officers. The shop's duties weigh heavily on the clock. Preparing o
...Read More.
Visit our Pine booth #216 at ASNT 2022 – The Annual Conference, October 31 – November 3, 2022, in Nashville, TN
Posted:

2022-10-27
Visit our Pine booth #216 at ASNT 2022 – The Annual Conference, October 31 – November 3, 2022, in Nashville, TN. Meet the Pine team to see the latest NDT & RVI equipment demonstration. Hear about our exclusive channel partner equipment offerings, pick up fun giveaways, and enter our raffle to win a Yeti cooler! Learn more and register at https://asnt.eventsair.com/asnt-2022-the-annual-conference. Be sure to visit our Pine website at https://www.pine-environmental.com/.
...Read More.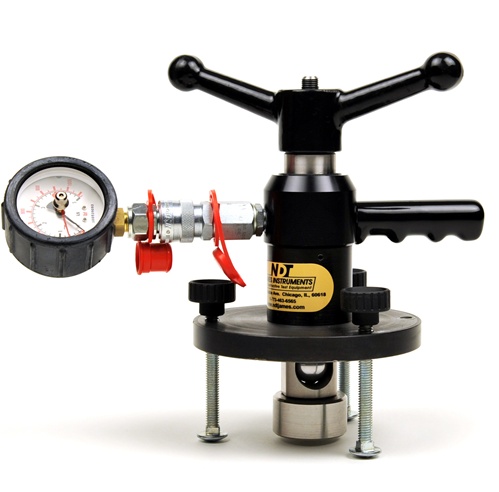 New Product Release - The James Bond Test ™ MK IV
Posted:

2022-10-26
The James Bond Tester™ MK IV or pull off adhesion test measures the bond strength or tensile strength of concrete, asphalt, tile, concrete repair, or other overlay material by the direct tension or pull off method. By pulling a 50 mm (2 inch) steel disk attached to the material under the unit can, * Measure the near surface strength of a substrate in order to determine the substrates quality before applying an overlay * Determine the bond strength of a repair or overlay material after it is applied to
...Read More.
The Case for Caisson Inspection with Sonyks™
Posted:

2022-10-25
Pioneered by Teletest and originally designed for detecting corrosion under insulation in petrochemical plant pipework, guided wave testing (GWT) has evolved, now suitable for a wide range of varying applications, like the challenging offshore inspection of risers and caissons. With unprecedented ability to inspect more applications than ever while saving you time and money, find out why the next generation in GWT, Sonyks™, is making waves in the offshore oil and gas sector. Offshore inspections po
...Read More.
Next 10 >>>
Displaying 111 through 120 of 200

More Newss: 1 | 2 | 3 | 4 | 5 | 6 | 7 | 8 | 9 | 10 | 11 | 12 | 13 | 14 | 15 | 16 | 17 | 18 | 19 | 20