NDT News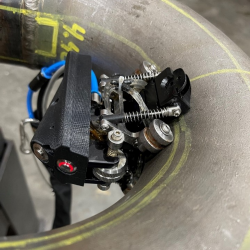 How to Better Detect Corrosion in Pipe Elbows
Posted:

2022-7-4
Pipelines are critical to operations in diverse industries including, but not limited to, water, oil and gas, and power generation. Therefore, ensuring they remain fit for service is a high priority within these sectors. Given that these pipelines are typically constructed from iron or steel, corrosion serves as a real threat to their structural integrity. That is where non-destructive testing for pipeline corrosion comes in. Angles and bends in pipework are essential to directing internal contents
...Read More.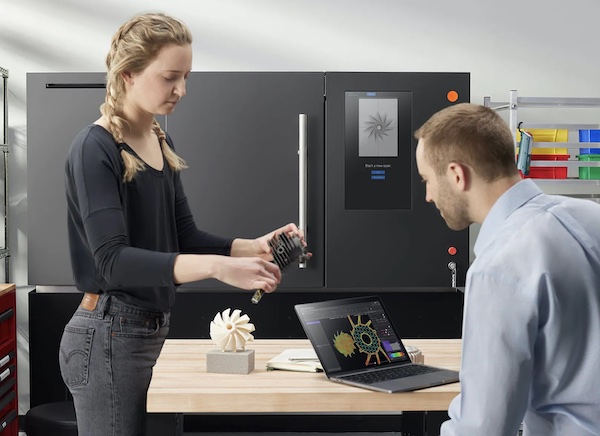 Lumafield Introduces Next-Generation CT Scanner
Posted:

2022-7-2
Lumafield emerged from stealth today, introducing a groundbreaking accessible X-ray computed tomography (CT) platform that gives any engineer the ability to look inside their products with unprecedented clarity. Every day, engineers make design and manufacturing decisions that put millions of dollars at stake. A single leaky seal, weak solder joint, or failure-prone casting can mean the difference between a successful product and a costly recall–or reputational destruction. Even as the manufacturing worl
...Read More.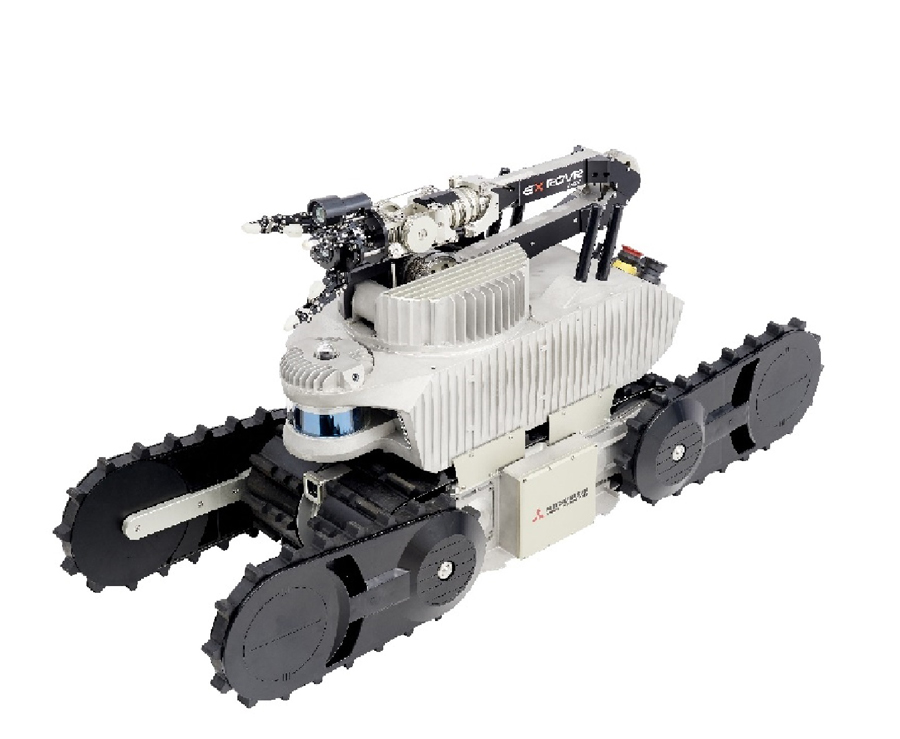 Mitsubishi Develops EX ROVR Explosion-Proof Plant Inspection Robot
Posted:

2022-7-2
Mitsubishi Heavy Industries, Ltd. (MHI), working in collaboration with ENEOS Corporation(Note1), has completed development of a second-generation "EX ROVR," a plant inspection robot with explosion-proof features(Note2), by utilizing remote maintenance technology for nuclear power plants. Realization of a practically viable model has been achieved after successful verification of the robot's explosion-proof capability, incorporation of a manipulator, development of requisite software, and completion of demon
...Read More.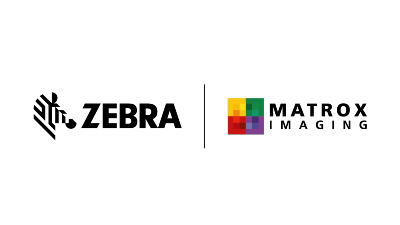 Zebra Technologies Completes Acquisition of Matrox Imaging
Posted:

2022-7-2
Zebra Technologies Corporation (NASDAQ: ZBRA), an innovator at the front line of business with solutions and partners that deliver a performance edge, today announced it has completed its acquisition of Matrox Imaging (Matrox Electronic Systems Ltd.), a proven developer of advanced machine vision components, software and systems. This acquisition further expands Zebra's offerings in the fast-growing automation and vision technology solution space following the launch of its fixed industrial scanning and
...Read More.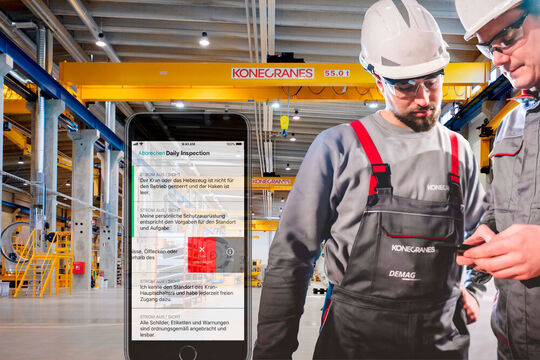 Checkapp from Konecrane Digitizes Crane Inspection
Posted:

2022-7-2
Cranes help to transport heavy workpieces safely. However, their operation itself also requires the highest level of safety to prevent accidents, extend equipment life and optimise process quality. Konecranes now simplifies daily crane inspection with its user-friendly and powerful Checkapp. The new Checkapp from Konecranes is the smart helper in everyday life — it allows daily crane checks to be carried out and documented easily, quickly and safely. The new Checkapp from Konecranes is the smart helper
...Read More.
MFE Inspection Solutions Canada Becomes Distributor for Thermo Scientific
Posted:

2022-6-30
Thermo Scientific's line of Niton XRF and LIBS units will now be offered by MFE Inspection Solutions Canada. After 23 years of service, Elemental Controls is closing its doors and handing its distributorship of Thermo Scientific's Niton XRF and LIBS analyzers to MFE Inspection Solutions Canada. As part of this transition, MFE Canada will be welcoming Puneet Kochistry, Marco Santelli, Christian Lavell, Andrew Noblett, and Mike Nicol, all formerly of Thermo Scientific, to its team. "After 9 years i
...Read More.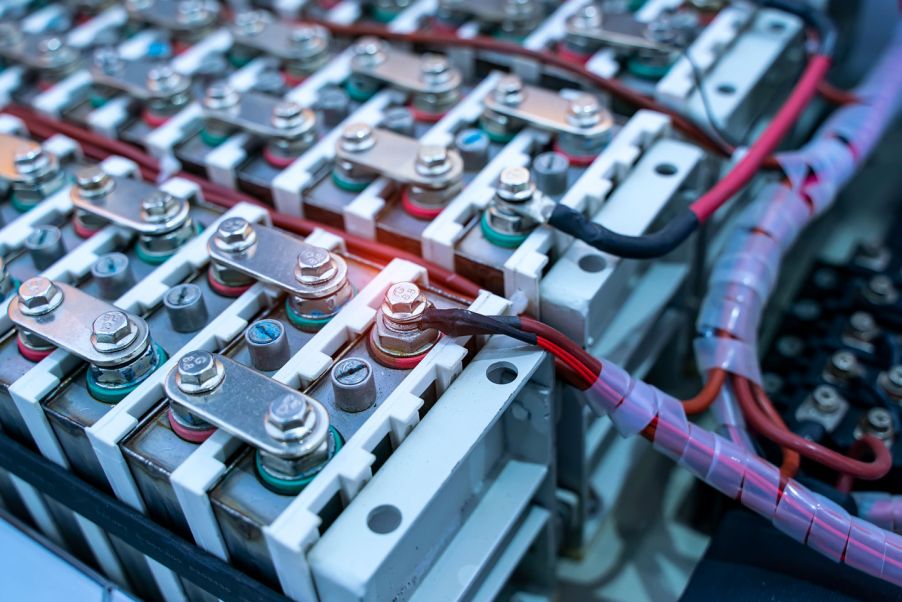 Industrial Microscopes Support Lithium-Ion Battery Safety for Electric Vehicles
Posted:

2022-6-29
The adoption of electric vehicles, also called EVs or battery-electric vehicles, continues to grow rapidly. While electric cars are popular for their lower emissions, higher fuel savings, and lower maintenance costs, battery safety remains a concern. Lithium-ion batteries, which are used to power EVs and many portable electronics, can overheat if they are improperly manufactured or damaged. This can cause the battery to catch fire—or even explode. To prevent these risks, various standards and inspe
...Read More.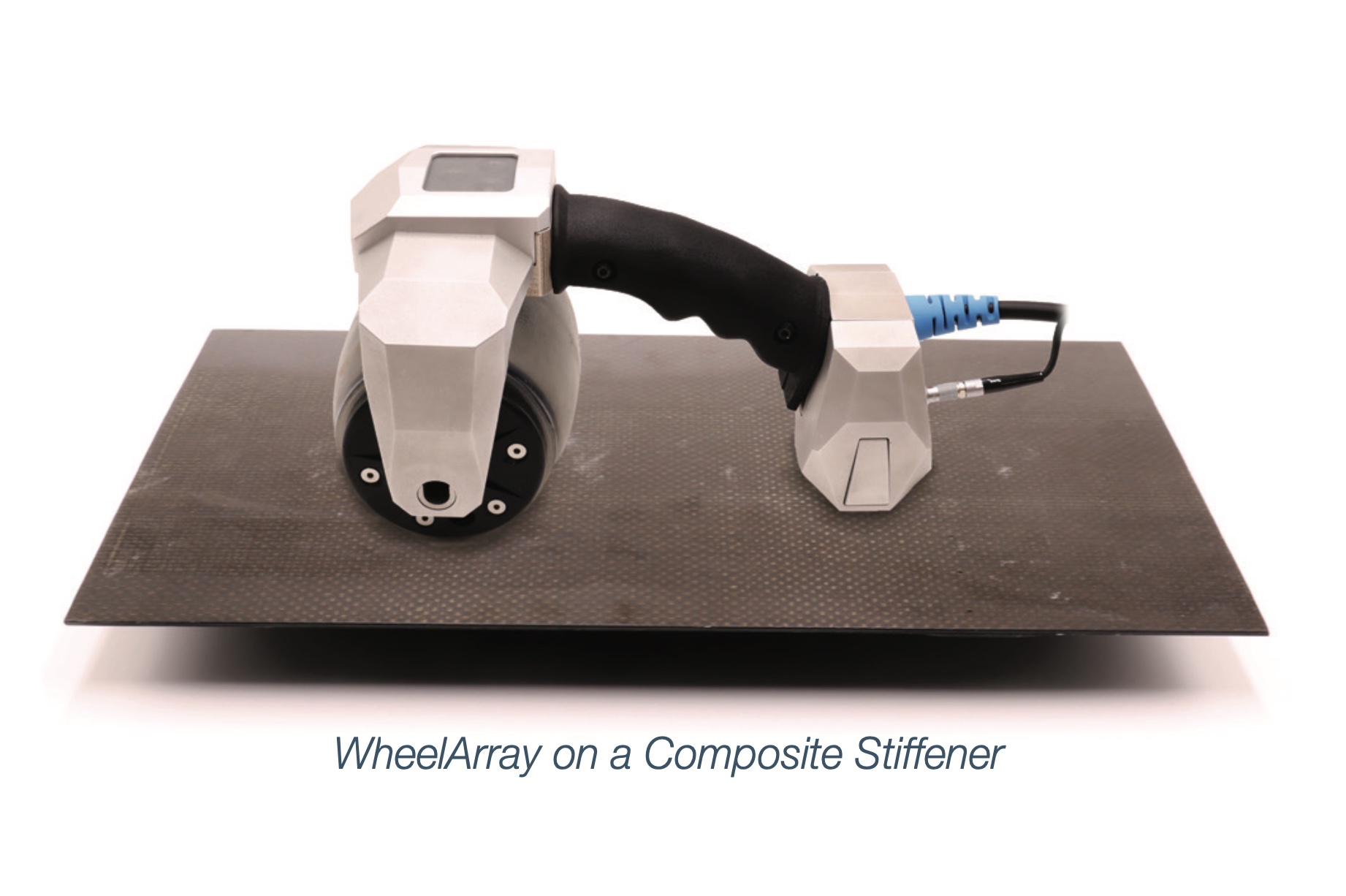 Sensor Networks Inc. introduces WheelArray Phased-Array Transducer for Composite Material
Posted:

2022-6-28
STATE COLLEGE, PA – Sensor Networks, Inc., a leading designer and manufacturer of phased-array transducers, introduces the WheelArray, a transducer designed to inspect composite material or flat metal plate. The WheelArray is a unique ultrasonic test fixture used to increase inspection productivity of large surface areas associated with composite materials and metal plates. WheelArray is offered in five test frequencies and the wheel can be replaced or swapped out by the end-user in the field. In additio
...Read More.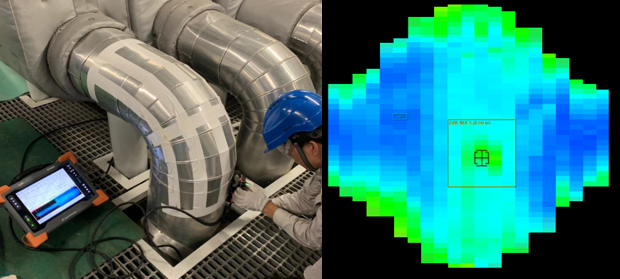 Inspection Challenges Solved with Pulsed Eddy Current Inspection
Posted:

2022-6-28
Pulsed Eddy Current (PEC) is well known for its ability to detect and assess corrosion in areas otherwise inaccessible without the costly stripping of protective insulation and weather jacket layers. The technology is used on an ever-increasing number of refineries and chemical plants around the world. Its versatility, good productivity, and ability to perform in-service inspections make it a technology of choice when facing challenges of real-world conditions. Similar interesting applications exis
...Read More.
DÜRR NDT Introduces New Portable Flat Panel Detector
Posted:

2022-6-26
The new DRC 3643 NDT rounds off DÜRR NDT's DRC product range of robust flat panel detectors for industrial digital radiography. Thanks to its portability and large active area of 36 x 43 cm, the new detector is particularly well suited for corrosion and erosion inspections on pipes in compliance with DIN EN ISO 20769. With a pixel pitch of 140 µm, the DRC 3643 NDT offers an optimum balance between fine resolution and good sensitivity for all popular NDT applications, such as weld inspections according to DI
...Read More.
Next 10 >>>
Displaying 111 through 120 of 200

More Newss: 1 | 2 | 3 | 4 | 5 | 6 | 7 | 8 | 9 | 10 | 11 | 12 | 13 | 14 | 15 | 16 | 17 | 18 | 19 | 20