NDT News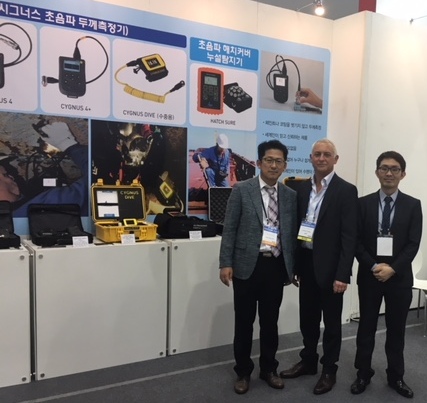 Kormarine Exhibition 2017, Busan Korea
Posted:

2017-11-16
Cygnus were very pleased to support our long-standing distributor SMG SYSTEM at the KORMARINE 2017 – a major event in the Korea's marine industry. Graham Haines, our sales director, was delighted to meet local customers and see a lot interests for our ultrasonic ranges of thickness gauges and hatch cover weather-tightness tester.
...Read More.
Yvon Lemay appointed COO of PRAGMA
Posted:

2017-11-14
Québec City, November 13 2018 – PRAGMA is proud to announce that Mr. Yvon Lemay joins the team as Chief of Operations (COO). « Yvon will help us achieve our goals for innovation and new product releases. With our recent introduction of the PragmaPro and now Yvon joining us, I can imagine that a few people are getting nervous about what we'll release next ! » says PRAGMA CEO François Mainguy. « From the mid-90's onwards, Yvon and I both worked on the foundations of what became the phased array technology the
...Read More.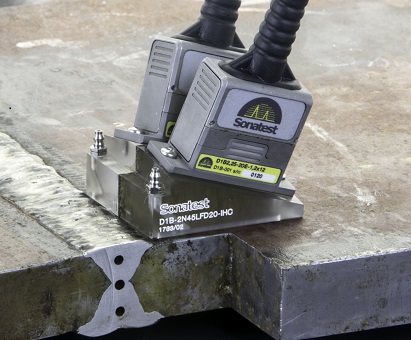 The New veo+ And DAAH DLA PA Package For Stainless Steel Weld Testing!
Posted:

2017-11-14
This new solution delivers outstanding acoustic performances on stainless steel material. The brand new Stainless Steel Weld Solution is a brilliant synergy of the unique Sonatest Detachable Active Array Head (DAAH) probe series packaged in a Dual Linear Array configuration and paired with veo+. First demonstrated at ASNT, Nashville in Tennessee at the end of October we are currently demonstrating the unique capabilities of this powerful package to visitors on our stand BR13 at APCNDT in Singapore. Th
...Read More.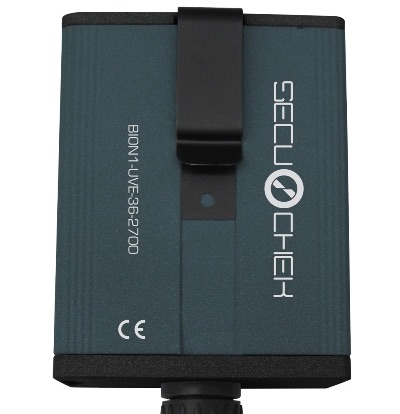 SECU-CHEK Launches Rechargeable LiIon Battery Pack at APCNDT Singapore
Posted:

2017-11-13
SECU-CHEK, the German technology leading UV LED lamp manufacturer, launched today at the Asia-Pacific NDT Show 2017 in Singapore its groundbreaking external LiIon Battery pack BION one, that runs all SECU-CHEK handlamps independent from a mains supply. BION one allows to operate the H1 handlamps up to 12 hours with one single, fully charged, battery pack. The most popular UVE 365 H1-18 WFL hand lamp with 6 UV LEDs can be operated 6 hours uninterrupted with the BION one, the H2-24 (8 UV LEDs) runs with 4
...Read More.
Computational Time-Reversal Imaging Method For Ultrasonic Nondestructive Evaluation
Posted:

2017-11-8
To reliably access the integrity of a material or the structures made of it, we need to know the geometry and size of flaws buried potentially inside the material. When ultrasonic waves are used for a nondestructive evaluation (NDE) of materials, therefore, an important goal is to reconstruct the shape of flaws from a set of ultrasonic echo signals. To achieve this goal, a variety of ultrasonic imaging methods have been studied over the years. The synthetic aperture focusing technique (SAFT) is
...Read More.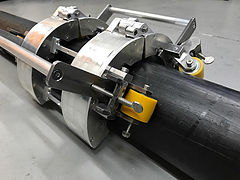 Proper Post Tension Tendon Inspections Help Prevent Bridge Disasters
Posted:

2017-11-8
Since its initial development, the use of post-tensioned reinforcement has been used to construct concrete structures so that concrete slabs can result in thinner sections and/or longer spans between supports. Modern bridges would not be able to be what they are without post tension tendons being utilized. The prestressed tendons are critical in the load bearing ability of the concrete and the reason the concrete doesn't crack under its own weight. Post tensioning technique allows you to build almost any
...Read More.
FLIR Announces FLIR identiFINDER R440 Handheld Radioisotope Detector and Identifier
Posted:

2017-11-8
FLIR Systems, Inc. (NASDAQ: FLIR) has announced the FLIR identiFINDER® R440, the latest addition to its identiFINDER R-Series handheld radiation detection product line. The FLIR identiFINDER R440 provides users one hand operability, rapid detection, and highly accurate identification during survey missions and screening operations. Weighing less than 1.5 kilograms, the FLIR identiFINDER R440 is the industry's smallest and lightest radioisotope identification device (RIID) with a 2-inch by 2-inch sodium
...Read More.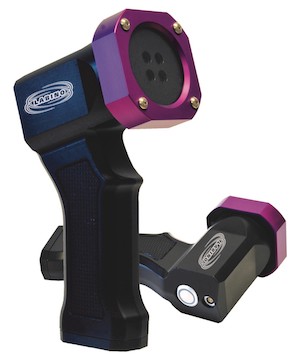 Labino AB Releases Explosion Proof UV LED Light
Posted:

2017-11-8
Labino AB, the global leader in UV testing lights, is the first company to bring to the market the world's first explosion proof handheld UV Inspection Light, MB Hercules Ex, in compliance with ASTM E3022-15, Rolls-Royce RRES 90061 and Airbus AITM6-1001. MB Hercules Ex is an extremely durable product specifically developed for use in areas where the risk of an explosion is high. Use of explosion proof products is often required in Offshore Oil Rigs, Refineries, Aerospace, and Defense. MB Hercules Ex h
...Read More.

BC END Brazil to Run UT Workshops In November
Posted:

2017-11-6
This month BC END Trades' Sheila Pires & her team with assistance from Francois Lachance of Sonatest will be holding a series of workshops in a variety of locations kicking off in Rio De Janeiro on the 13th of november. Good luck to her and all the students who will be taking part. WORKSHOP GRATUITO: Aplicações Avançadas de END acontecerá nos dias 13, 14, 16 e 17 de NOV. em quatro cidades. Garanta sua participação na cidade de sua preferência. Inscrições pelo link: https://goo.gl/CKqvQW Workshops are
...Read More.
Librestream and Olympus Live Stream with Onsite Platform
Posted:

2017-11-2
Librestream Technologies Inc., a leader in remote expert systems for enterprise, and Olympus Scientific Solutions Americas, a leading industrial inspection equipment manufacturer, are pleased to announce that Olympus is now offering Librestream's Onsight platform to provide additional functionality to their product portfolio. Using Onsight, Olympus customers in industries including aerospace, manufacturing and oil & gas, can share live visuals from remote visual inspection (RVI) and non-destructive testing
...Read More.
Next 10 >>>
Displaying 111 through 120 of 200

More Newss: 1 | 2 | 3 | 4 | 5 | 6 | 7 | 8 | 9 | 10 | 11 | 12 | 13 | 14 | 15 | 16 | 17 | 18 | 19 | 20