NDT News

Aamir Khalid Named Chief Executive of TWI
Posted:

2018-12-24
After over 20 years with TWI – originally The Welding Institute – Prof Khalid will take over from the incumbent Christoph Wiesner at the beginning of February. The institute is home to over 40 Brunel staff and PhD students, who are working as part of the National Structural Integrity Research Centre (NSIRC), a state-of-the-art postgraduate research facility established by TWI and Brunel in 2012. Prof Khalid said: "It is a privilege to be selected and to have the opportunity to build on the company's r
...Read More.
Researchers Develop Nondestructive Method to Measure Salt Content of Concrete
Posted:

2018-12-24
Researchers from the RIKEN Center for Advanced Photonics (RAP) have used a method, using the RANS compact neutron source, to non-destructively measure the salt content of structures such as bridges, tunnels, and elevated roadways, which can suffer from degradation due to exposure to salt from seawater and other sources. The collapse of a bridge in August in Genoa, Italy, leading to the deaths of 37 people, has highlighted the danger posed by aging infrastructure. Japan, like many countries, faces major p
...Read More.
LynX Inspection is Ready for Industry 4.0
Posted:

2018-12-24
LynX Inspection, a company that offers innovative inspection solutions for the industrial sector, is proud to have successfully completed its first round of financing. Over $1 million was raised thanks to the support of Anges Québec's members, its sidecar investment fund Anges Québec Capital, Fonds Innovexport and ACET Capital. "This first round of financing is an important step in the company's development, letting us move from R&D to the market," said Luc Perron, President and CEO of LynX Inspection. "
...Read More.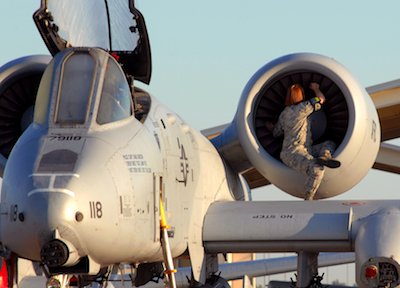 War2In Inspection Training Program Relocating to Bellemont
Posted:

2018-12-24
War2In, an innovative training program that certifies veterans and others in the lucrative field of non-destructive testing (NDT), is relocating from the Moonshot at NACET business accelerator to its own, larger facility in nearby Bellemont. War2In – the name is a shortening of "Warrior To Inspector" – was the first Moonshot client to occupy the accelerator at NACET when it opened in October 2015. "In about three years, we outgrew our space in the accelerator," said Kenny Greene, War2In's founder and
...Read More.
Nordson SONOSCAN adds C-SAM® Acoustic Micro Imaging Tools
Posted:

2018-12-24
To reliably detect, image and analyze defects in electronic components and similar items, it makes sense to employ multiple nondestructive tools and methods. As part of Nordson's recent acquisition of Sonoscan, a Nordson DAGE X-ray tool was recently added to the C-SAM® acoustic micro imaging tools at Nordson SONOSCAN. Customers bring their tough problems to the SonoLab. Are these flip chip and BGA bumps intact and properly bonded? Are there voids in the underfill? Why do the die in these IGBT modules ke
...Read More.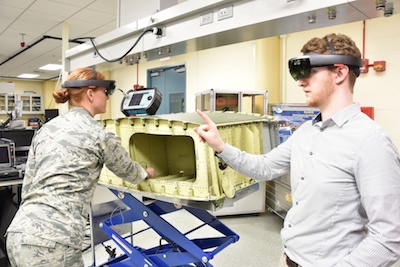 Rise of Industrial IoT Drives the Adoption of Predictive Inspection Models
Posted:

2018-12-24
Recovering from a two-year downturn, the nondestructive testing (NDT) inspection services market is finally rebounding with increased sales and growth. The development of new technologies including big data, machine learning, predictive analytics, cloud computing, and smart factories is enhancing growth opportunities in the market, culminating in several new business models. Vendors are making increased efforts to convert Big Data to smart data and shift the market from the traditional labor resale business
...Read More.
MISTRAS Group Announces Acquisition of Onstream Pipeline Inspection
Posted:

2018-12-24
MISTRAS Group, Inc. (MG: NYSE), ("MISTRAS"), a leading "one source" global provider of technology-enabled asset protection solutions used to maximize the uptime and safety of critical energy, industrial, and public infrastructure, announced today that it had acquired 100% of the stock of Onstream Pipeline Inspection Services, Inc. ("Onstream"), a leading North American provider of proprietary technology enabling pipeline inspection and data analytics services primarily to the gathering and mid-stream market
...Read More.

Workpad LLC Announces Services to Implement Robotics Cloud Platform
Posted:

2018-12-21
Workpad LLC has announced the availability of systems and software development services based on RoboMaker. RoboMaker is the newly released Amazon AWS cloud service designed to facilitate the command and control of robotic devices including autonomous and remotely-operated robotic inspection devices. RoboMaker can be implemented for inspection crawlers and autonomous devices including drones, submersibles, and vehicles. Workpad, formed in 2016, specializes in cloud solutions for the inspection industry
...Read More.
Creaform Names New Vice President of Operations
Posted:

2018-12-20
Creaform, a worldwide leader in portable and automated 3D measurement solutions, has appointed Daniel Rivard as its Vice President of Operations. Working from the company's Lévis headquarters, Mr. Rivard will be responsible for managing and coordinating all manufacturing operations for Creaform's Innovation & Technology Division. Mr. Rivard comes to Creaform from the medical and pharmaceutical solutions industry and brings a wealth of managerial and operational experience to his role as Vice President of
...Read More.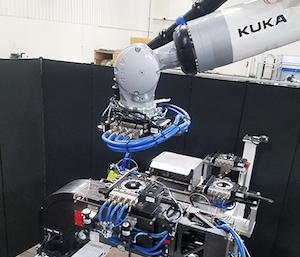 Genesis Systems Group Innovates NDI Systems with ATI End-Effectors
Posted:

2018-12-20
The NSpect family of Non-Destructive Inspection (NDI) Systems from Genesis Systems Group is making quite an impression. By combining ATI End-Effectors, KUKA Robots, and vast engineering expertise, Genesis creates more efficient methods of NDI that encourage safety and increase quality. Genesis' customers have confidence in NSpect Products as well, the company has integrated more than 30 NSpect Systems in the last five years. The purpose of NDI is to evaluate components and finished goods for structural
...Read More.
Next 10 >>>
Displaying 111 through 120 of 200

More Newss: 1 | 2 | 3 | 4 | 5 | 6 | 7 | 8 | 9 | 10 | 11 | 12 | 13 | 14 | 15 | 16 | 17 | 18 | 19 | 20