NDT News
2019 API Inspection Summit to Offer 14 Courses
Posted:

2019-1-9
The API Summit was designed with you in mind. This four-day summit includes three days of presentations spanning over 120 topics. Addressing issues involved in asset condition evaluation for drilling, production systems, pipelines, terminals, refining, chemical manufacturing and storage facilities. In addition, an optional day of training is conducted by subject matter experts. Each day focuses on presentations relevant to upstream, midstream, downstream operation and integrity management. API Inspection S
...Read More.
Drones Begin to Deliver for the Oil and Gas Sector
Posted:

2019-1-9
Despite recent bad press following the flight disruption at London's Gatwick Airport Unmanned Aerial Platforms, or drones as they are more commonly called, have a vital role to play in industry. The use of drones, in the oil and gas industry, is growing and the technology is ready to take off in a big way. It offers benefits to oil and gas operations in a numerous ways— safe and efficient maintenance and inspections among them—but the data that UAS technology provides is transforming the industry.
...Read More.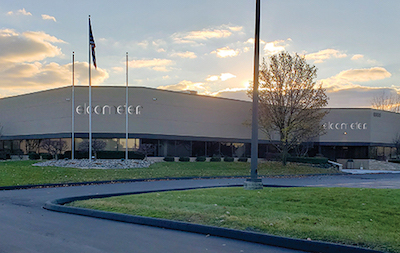 Elcometer Expands into New Headquarters
Posted:

2019-1-9
Elcometer, one of world leaders in the design, manufacture and supply of inspection equipment for the coatings, concrete and Ultrasonic NDT sectors and manufacturer and supplier of a full range of abrasive blasting and ancillary equipment, has moved into their new North American Headquarters today, allowing them to achieve their growth strategy. Based in Warren, Michigan, Elcometer's modern 22,000ft² (2050m²) North American Headquarters not only provides state of the office space for Sales and Technical
...Read More.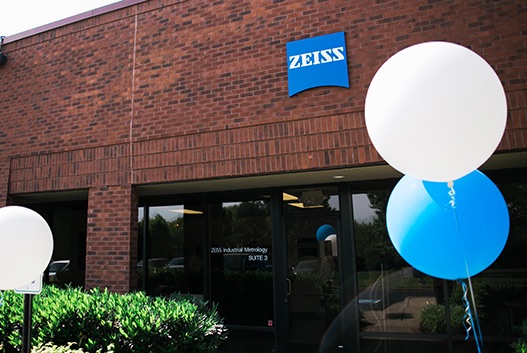 ZEISS Quality Excellence Center Grand Opening in Lake Forest, CA
Posted:

2019-1-9
We're opening the doors to our newest metrology location in Lake Forest, CA from 9 am to 5 pm for a full day of learning and technology demos. You won't want to miss this event! We'll be showing off the latest technology and solutions at our new facility, located not far from our old place in Irvine. From ZEISS, Ryan Stauffer will offer a CALYPSO GD&T course and CT expert Raghu Bhogaraju will show how to measure and evaluate entire components using X-ray. Both sessions are offered twice, morning and
...Read More.

International Test Solutions Acquired By Control Union
Posted:

2019-1-9
Control Union Industrial Inspections is pleased to announce they have recently welcomed International Test Solutions (and Struqs Group) into the Control Union group of companies. The formal documents closing the deal were signed in November by the companies' directors: Ron Winands (Managing Director of Control Union Industrial Inspections), Rudy Wilhelm (Managing Director ITS) and Steef de Kievit (Operations Director ITS). Ron Winands, Managing Director of Control Union Industrial Inspections, c
...Read More.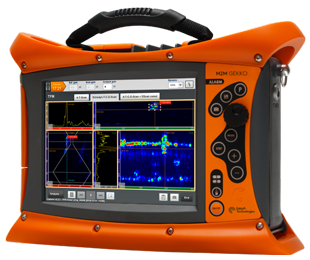 Eddyfi M2M Capture Facilitates Corrosion Mapping and Composite Inspection
Posted:

2019-1-7
PAUT and TFM inspection speeded up with last M2M Capture release Les Ulis, France, December 20, 2018 —Eddyfi Technologies is proud to announce the latest release of M2M Capture. Natively embedded on both M2M Gekko and M2M Mantis PAUT flaw detectors, Capture v2.3 offers new advanced features and dedicated tools to improve the user experience and speed up NDT inspection. Released twice a year, Capture software is an evolutive platform combining state-of-the art technologies and highly intuitive interface
...Read More.
FF35 CT Scanner Wins Mexico Technology Award
Posted:

2018-12-31
YXLON International, a company of the Swiss tech holding Comet Group, is pleased to announce that it has been awarded a prestigious Mexico Technology Award in the category of Metrology for its FF35 CT Metrology System. The award was presented to the company during a Wednesday, Nov. 14, 2018 ceremony that took place during the SMTA Guadalajara Expo & Tech Forum. The FF35 CT Metrology is a market-leading X-ray system that takes measurement to another level, providing precise non-destructive measurements of
...Read More.
Reliable Detection of Failure with a Sensor System that Learns to "Hear"
Posted:

2018-12-31
Researchers of the Fraunhofer Institute for Nondestructive Testing IZFP in Saarbrücken have developed a sensor system that can detect failures or imperfections in systems and machines quickly and reliably by means of an acoustic noise assessment similar to human hearing. The "hearing" sensor system AcoustiX has already been successfully deployed by John Deere, the American global market leader in the fields of agricultural engineering, to inspect the cutting units of combine harvesters. In the event that
...Read More.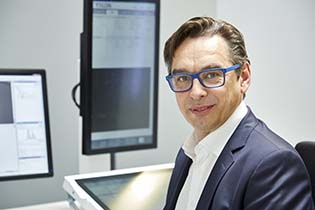 YXLON Selects Thomas Wenzel to Lead X-Ray Systems Group
Posted:

2018-12-31
The Board of Directors of YXLON International has appointed Thomas Wenzel as head of the X-Ray Systems (IXS) division and a member of the Executive Committee of the Comet Group, effective December 1, 2018. Following a comprehensive evaluation process, the Comet Group has selected an in-house candidate with 25 years of experience in the x-ray systems business. In Thomas Wenzel, 53, a seasoned leader and proven expert in the business is taking the helm of X-Ray Systems. Holding a computer science degree an
...Read More.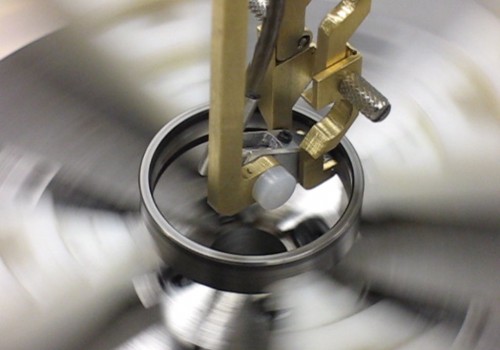 Techscan Introduces Advanced 3D Scanning Solutions for Aerospace
Posted:

2018-12-31
Advanced 3D Scanning Solution for Aero-engine Components Aero-engine disc components such as; bearing rings, fan and compressor discs are typically inspected at different stage of manufacturing from their pre-formed to final machined shape. Engine bearing are among components that are inspected at different manufacturing stage, from dimensional controls to the detection of the tiniest surface flaws on rolling surfaces (bearing raceways). Complementary NDT technologies such as ultrasonic, liquid penetrant
...Read More.
Next 10 >>>
Displaying 131 through 140 of 200

More Newss: 1 | 2 | 3 | 4 | 5 | 6 | 7 | 8 | 9 | 10 | 11 | 12 | 13 | 14 | 15 | 16 | 17 | 18 | 19 | 20