NDT News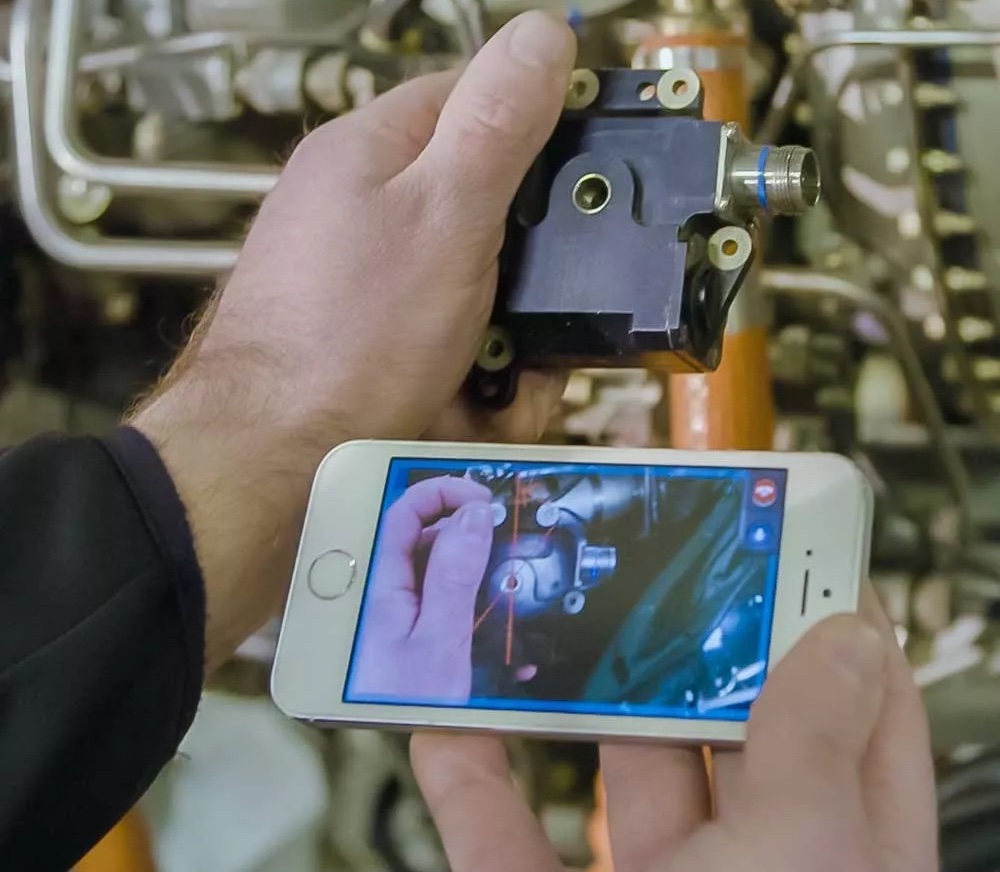 AR and VR Create Remote Intelligence for Industrial Workers
Posted:

2022-9-30
The challenge is as old as industrial work: the person with the ability, knowledge and experience to fix a problem, or to provide instructions, is not physically there. With that in mind, workforce solutions technology company Librestream is providing augmented reality (AR) and virtual reality (VR) solutions to businesses, such as Tesco supermarkets in the United Kingdom, to manage remote inspections and maintenance procedures, using only a smartphone and the company's software-as-a-service (SaaS).
...Read More.
MFE Inspection Solutions Canada Becomes Distributor for Thermo Fisher Scientific
Posted:

2022-9-30
Thermo Fisher Scientific's line of Niton XRF and LIBS units will now be offered by MFE Inspection Solutions Canada. After 23 years of service, Elemental Controls is closing its doors and handing its distributorship of Thermo Fisher Scientific's Niton XRF and LIBS analyzers to MFE Inspection Solutions Canada. As part of this transition, MFE Canada will be welcoming Puneet Kochistry, Marco Santelli, Christian Lavell, Andrew Noblett, and Mike Nicol, all formerly of Elemental Controls, to its team.
...Read More.
Static Electricity and Surface Roughness in Films
Posted:

2022-9-30
The surface of films used in food packaging, industrial materials, and medical applications feature various properties, such as transparency, gloss, waterproofness, antifouling, and non-adhesiveness. Surface treatment and processing are applied to add various surface functions. To evaluate the quality of the surface treatment and processing on film, it is important to measure surface roughness. This inspection measures the roughness of fine irregularities on the film surface and quantifies it numerica
...Read More.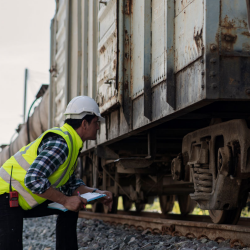 Custom NDT Solutions for In-Service Wheel Rail Interface Testing
Posted:

2022-9-27
As you watch a train pass by, you may count the rail cars carrying freight safely to its desired destination. Those in the rail transportation industry, however, know that the real action is in the wheels. The wheel rail interface is one of the most important components for a train's operation. Its performance determines if the cargo will arrive on time, and regular inspection is necessary to ensure the integrity of this component. This article discusses why Phased Array Ultrasonic Testing (PAUT) and Eddy C
...Read More.
Siemens and NVIDIA to Enable Industrial Metaverse
Posted:

2022-9-24
Siemens, a leader in industrial automation and software, infrastructure, building technology and transportation and NVIDIA, a pioneer in accelerated graphics and artificial intelligence (AI), today announced an expansion of their partnership to enable the industrial metaverse and increase use of AI-driven digital twin technology that will help bring industrial automation to a new level. Image: Roland Busch (r.), CEO of Siemens AG and Jensen Huang, founder and CEO of Nvidia at the launch event of the Sie
...Read More.
Industrial Inspection with Skypersonic Drones
Posted:

2022-9-24
Relying only on an internet connection from a normal cellphone, industrial drone company Skypersonic — part of publicly traded drone company Red Cat Holdings (NASDAQ: RCAT) — visually inspected the interior of a fully operational utility plant in Turin, Italy, using a drone controlled from Orlando, Fla., 4,800 miles away. To see a video of this historic transoceanic remote flight, click here: https://www.youtube.com/watch?v=cq8ftbUyBu8. The Orlando-based pilot — Drew Camden, president of Red Cat subsi
...Read More.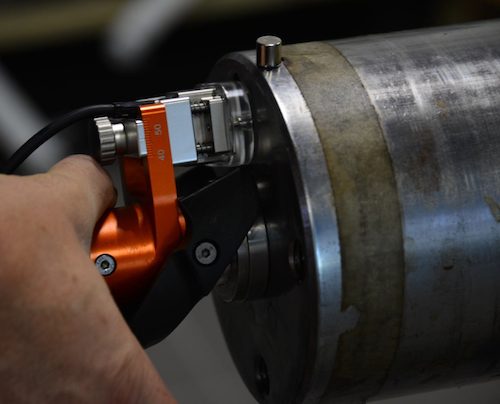 How to Access Proactive Train Axle Integrity Insights with Phased Array Ultrasonic Testing
Posted:

2022-9-22
Anyone in the rail transportation sector understands exactly what is at stake not knowing the structural integrity of railroad assets regularly being deployed. Railroad car wheels are affixed to a straight solid axle and preventing the failure of these train axles is a key priority to avoid an accident. While the continued safe operation of the wheelsets is necessary for the rail industry, the challenge of inspecting train axles without disassembling the bogie and the axle is not an easy one. Here is the pr
...Read More.
SKOOT • X - Automated Digital Radiography
Posted:

2022-9-19
JIREH introduces SKOOT • X. An innovative solution for automated digital radiography. This remotely operated crawler carries radiographic platforms around ferrous and non-ferrous pipes using a newly redesigned chain system. The SKOOT • X can be mounted to surfaces from 20.3 cm to 106.7 cm (8 in – 42 in) while carrying payloads of up to 29 kg (65 lb). This impressive weight capability accommodates sources and detectors from various manufacturers with whom we have partnered to ensure compatibility. New con
...Read More.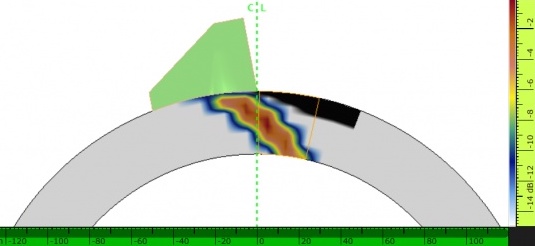 Three Ways That the Acoustic Influence Map Is Better
Posted:

2022-9-17
Since the Acoustic Influence Map (AIM) modeling tool was introduced with the launch of the OmniScan™ X3 flaw detector, it has become an integral assistance tool for the design of total focusing method (TFM) scan plans. AIM provides an estimate of the TFM acoustic intensity coverage for different TFM wave sets and scatterer types, enabling you to create a scan plan that maximizes the probability of detection (POD). With the release of MXU 5.10, you'll benefit from three major upgrades to AIM that fu
...Read More.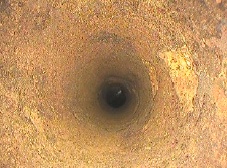 Data Center Maintenance with Evident Videoscope Inspection Tools
Posted:

2022-9-14
Videoscopes are valuable inspection tools in many industries. Commonly used in the aviation, power generation, and wind sectors, videoscopes also play an instrumental role in maintaining a functional data center. Visit Evident for full images like the chiller tube image seen here and more useful information. Data centers must maintain cool
...Read More.
Next 10 >>>
Displaying 131 through 140 of 200

More Newss: 1 | 2 | 3 | 4 | 5 | 6 | 7 | 8 | 9 | 10 | 11 | 12 | 13 | 14 | 15 | 16 | 17 | 18 | 19 | 20