NDT News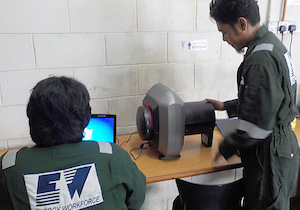 DÜRR NDT CR 35 Makes Offshore Inspection Easy
Posted:

2020-3-2
Energy Workforce Sdn Bhd with 80 employees and headquarters in Selangor, Malaysia have relied upon the DÜRR NDT CR 35 NDT scanner since 2017 for their radiographic inspection work in offshore platforms as well as in processing plants, serving major local customers such as Petronas and Carigali Hess. The CR 35 NDT is Energy Workforce's first foray into digital radiography. Previously, only conventional film was used for radiographic inspection and according to Mr. Quayum, Radiation Protection Officer: "Co
...Read More.
Phoenix Awarded US Army IDIQ Contract to Demonstrate Neutron Radiography
Posted:

2020-2-28
Madison-based nuclear technology company Phoenix, LLC. has been awarded a $10 million ceiling IDIQ (indefinite quantity, indefinite delivery) contract with the US Army to demonstrate improved neutron radiography and X-ray techniques applicable to the quality assurance of ammunition, armaments, or components of weapons and defense systems. This contract includes the development of software packages which will allow Army radiographers to more easily identify defects and interpret part or assembly quality. Add
...Read More.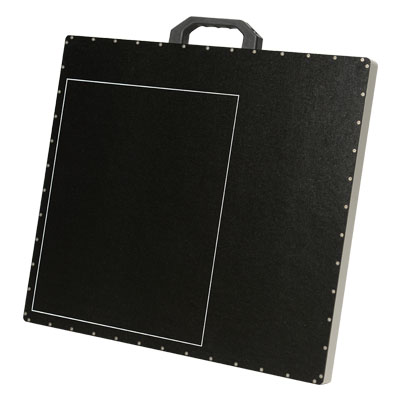 Varex to Showcase Industrial Cone Beam Computed Tomography
Posted:

2020-2-28
Varex Imaging Corporation (Nasdaq: VREX) today announced it will showcase its updated 3D VSHARP software for industrial cone beam computed tomography (CBCT) at iCT2020. The 10th conference on Industrial Computed Tomography is attended by business and research leaders, as well as international experts and decision-makers from the industrial imaging sector. "Varex has a successful history of innovation and introducing game-changing technology to the X-ray imaging market," said Sunny Sanyal, Chief Executive
...Read More.
BCA Group to Adopt ProovStation Across Europe
Posted:

2020-2-28
Plans are being implemented for up to 40 inspection portals to be deployed across the BCA Group, starting in February 2020. At the 2020 CES in Las Vegas, ProovStation and BCA Group, Europe's leading vehicle remarketing company, today confirmed a commercial agreement to implement ProovStation inspection portals in BCA auctions and logistics compounds across Europe. The roll-out, which is planned to cover 13 countries, will commence in February. Thanks to industry-leading artificial intelligence, ProovS
...Read More.
Mounted Optics for Simplified System Integration
Posted:

2020-2-28
Edmund Optics® (EO), a renowned provider of optical components, continuously expands its product offering to reflect market developments and customer needs. New products are added each month to better serve the industry. This release features two recent additions: TECHSPEC® Mounted MgF2 Coated Plano-Convex (PCX) Lenses and C-Mount Longpass Glass Color Filters. TECHSPEC? Mounted MgF2 Coated Plano-Convex (PCX) Lenses feature TECHSPEC MgF2 Coated Plano-Convex (PCX) Lenses pre-mounted in C-Mount housings to
...Read More.
Energid SDK Powers Motiv Robotics
Posted:

2020-2-28
Motiv's RoboMantis is a modular robotic system that has four limbs and up to two manipulators. It is capable of quadrupedal walking mobility as well as wheeled motion. The integration of Actin on the RoboMantis platform enables a coordinated control of the full RoboMantis and hence take advantage of the hardware's control and payload capabilities. Actin's constraint-based kinematics allows simplifying the programming of the RoboMantis, which can have upwards of 38 degrees of freedom. Software Arc
...Read More.
MFE Expands U.S. Territory Agreement with Flyability
Posted:

2020-2-26
MFE recently finalized an agreement to expand the U.S. territory in which it sells Flyability drones. Flyability is the creator of the Elios and the Elios 2 drones with a unique collapsible-cage design made just for inspections in confined spaces like boilers and pressure vessels. The new agreement grants MFE Enterprises the exclusive right to sell Flyability's collision-tolerant drones for inspections and monitoring, the Elios and the Elios 2, in eleven U.S. states. Five of these states are located in
...Read More.
New Book Details the UK's Nuclear History
Posted:

2020-2-26
The British Institute of Non-Destructive Testing (BINDT) recently published 'Golden Egg or Poisoned Chalice?: The Story of Nuclear Power in the UK', by Tony Wooldridge and Stephen Druce. The book covers the civil nuclear programme from the early post-war years to the present day. The authors, who have both held senior roles in the nuclear industry, have lifted the lid on the factors that influenced policy decisions with the help of new evidence made available under the 30-year rule and freedom of informatio
...Read More.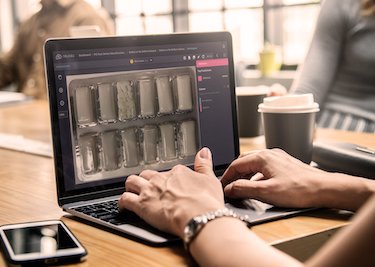 Neurala Partners with AviSight to Deliver AI-Powered Drone Inspections
Posted:

2020-2-21
AI-powered visual inspections pioneer Neurala today announced a collaboration with drone service provider AviSight to identify defects in critical infrastructure. AviSight's Live Look Fault Vision™ inspection solution will be integrated with Neurala's software to flag potential issues in infrastructure such as oil and gas pipelines, wind turbines and cell and electrical towers. By partnering with AviSight, Neurala is able to provide end-to-end service to inspection customers who require a complete soluti
...Read More.
Seven reasons for DICONDE
Posted:

2020-2-21
In the medical sector, the DICOM Standard (Digital Imaging and Communication in Medicine) regulates the digital image management since more than 20 years. It defines the communication and exchange of data between (patient) administration systems, imaging modalities and storage archives and is established worldwide with manufacturers of modalities and software as well as hospitals and users. The advantages of DICOM for the medical area have been uncovered by ASTM for the industrial material testing. In 20
...Read More.
Next 10 >>>
Displaying 131 through 140 of 200

More Newss: 1 | 2 | 3 | 4 | 5 | 6 | 7 | 8 | 9 | 10 | 11 | 12 | 13 | 14 | 15 | 16 | 17 | 18 | 19 | 20