NDT News

Creaform Launches SmartDent 3D
Posted:

2017-10-25
The new surface damage analysis software combined with the HandySCAN 3D helps aerospace companies cut downtime and slash aircraft maintenance costs Creaform, a worldwide leader in portable and highly accurate 3D measurement solutions, announced today the launch of its aircraft surface inspection software for non-destructive testing (NDT) designed especially for aerospace applications. The damage assessment software paired with the HandySCAN 3D scanner represents a safe, cost-effective and time-saving sol
...Read More.
ZEISS Introduces Latest in Diffraction Contrast Tomography
Posted:

2017-10-24
ZEISS is extending the boundaries of non-destructive 3D X-ray imaging with the newest release of its diffraction contrast tomography platform, LabDCT. LabDCT provides large volume 3D maps of grains, the fundamental building blocks of metal alloys and other polycrystalline materials. Materials researchers can now combine 3D crystallographic grain imaging with the ZEISS Xradia 520 Versa X-ray microscope (XRM), the industry-leading solution for studying samples at high resolution and contrast in a variety of i
...Read More.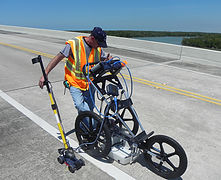 IPC Answers Call for Bridge Inspection
Posted:

2017-10-24
During the evening rush hour of August 1, 2007, a bridge supporting one of the busiest freeways in Minnesota unexpectedly collapsed, taking the lives of 13 people and injuring 145 more.1 To many leaders at the time, the Interstate 35W bridge disaster served as a wake-up call to the country's deteriorating infrastructure. More than $100 million was ultimately paid out by the state and two contractors to survivors and families of the dead. Infrastructure Preservation Corporation (IPC) has an answer to this ca
...Read More.
Z3 Technology to Launch Innovative 4K Thermal Camera
Posted:

2017-10-23
Designed for visible monitoring and IR solutions, Z3 Technology will unveil a dual camera H.265 4K video encoder system at ASIS 2017. Z3 Technology, a leading provider in video encoding systems, has designed an unbeatable 4K solution in the FV4K-DCK-10 by incorporating the ability to encode dual cameras/sensors up to full 4K video. The flexibility of the system allows for a visible camera and an infrared or night vision camera, making it the ideal solution for dual camera inspection, surveillance, industria
...Read More.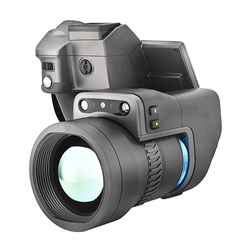 Larson Electronics Announces Advanced Thermal Imaging System
Posted:

2017-10-23
Larson Electronics LLC, a leader in industrial lighting, just announced the release of a thermal infrared imaging camera featuring a laser spot, GPS, and Bluetooth and Wi-Fi capabilities. This camera provides operators with a robust temperature-monitoring device, ideal for inspections, industrial sites, outdoor systems monitoring, power plants and more. The TMRCMR-PCM-3.1MP is a cutting-edge thermal imaging camera for industrial applications, producing 3.1 MP images at 1024 x 768 HD resolution, and has a
...Read More.
Larson Electronics Releases Handheld Explosion Proof Inspection Light
Posted:

2017-10-23
Larson Electronics LLC, industrial lighting expert, has just announced a is Class 1 Division 1 and 2, and Class 2 Division 1 and 2 approved explosion proof handheld LED search light. This handheld light produces a powerful beam and features an inline transformer for 24V DC, making it a great option for inspection and work activities, as well as search and rescue missions. The EPL-20W-G2-X24V-100 from Larson Electronics is a low voltage search light with a single 7-watt LED bulb that produces a brilliant
...Read More.
TF Hudgins Announces the Acquisition of Pro-Line Inspections, Inc.
Posted:

2017-10-23
Texas-based T.F. Hudgins, Inc. announced today the acquisition of Simi Valley, California-based Pro-Line Inspections, Inc. Founded in 1947, T.F. Hudgins is a reliability-centered manufacturer, distributor and service provider operating in a variety of industrial processing, oil & gas and petrochemical end-markets. Following the merger of Allied Reliability Group in 2016, the company delivers best-in-industry operational reliability solutions that improve equipment effectiveness and reduce operating costs.
...Read More.
Grand Opening of Comet Groupís Lab One in San Jose, California
Posted:

2017-10-23
About 130 customers, partners, media, employees and invited guests from the Bay Area and beyond came together yesterday in a ribbon-cutting ceremony to celebrate the official opening of COMET Group's Lab One. The working Lab and testing environment is now available to many leading Silicon Valley businesses Ė acting as a key resource for a variety of testing and inspection services, as well as for opportunities to collaborate with Comet Groupís industry experts, who will be now be available for consultation,
...Read More.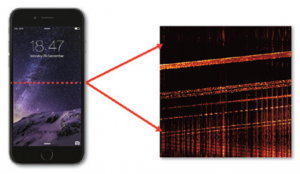 Optical Coherence Tomography Goes Mainstream in Nondestructive Testing
Posted:

2017-10-23
Optical coherence tomography (OCT), the most widely used optical medical imaging technology, has finally made its move into the non-destructive testing (NDT) and inspection arena, much as ultrasound did in the 1960ís. Valued for its ability to provide non-contact imaging of surface morphology and subsurface structure with micron-level resolution, the technique can provide quantitative analysis of structure, features, and defects for a wide range of materials. It is also rapid; 3D images may be captured in w
...Read More.
Optronics Gains USA Distributorship for Ikegami Inspection Cameras
Posted:

2017-10-23
OPTRONICS, a manufacturer and system integrator of microscope imaging systems, announces a new partnership agreement with Ikegami for distribution of their complete line of ultra-high definition video camera systems and video accessories for use on microscopes and other industrial visual inspection applications. According to Richard Crandall, Director of Business Development, "This partnership represents a new era between two well respected camera brands that address a growing demand from end customers
...Read More.
Next 10 >>>
Displaying 131 through 140 of 200

More Newss: 1 | 2 | 3 | 4 | 5 | 6 | 7 | 8 | 9 | 10 | 11 | 12 | 13 | 14 | 15 | 16 | 17 | 18 | 19 | 20