NDT News

Nondestructive Inspection Specialists Ensure Aircraft and Mission Integrity
Posted:

2022-6-22
Inside the 908th Maintenance Squadron is a little shop that is full of big energy… electromagnetic energy, that is. The fabrication career field in the Air Force is full of many different specialties, including nondestructive inspection. Other specialties included are machinist metals processing (welding), fabric airframe repair, and corrosion control. Before NDI was its own specialty, each of the aforementioned specialties performed NDI themselves. Once the Air Force realized that there was an increased
...Read More.
Instrumental's Novel AI Inspection Platform Leverages Teledyne FLIR
Posted:

2022-6-22
Manufacturing accounts for more than half of the world's total gross world product (GWP) at $40 trillion, but 20% of every dollar spent goes to waste, according to manufacturing optimization company Instrumental. This represents a problem worth $8 trillion, or 10% of the GWP. Founded in 2015 by former Apple engineers, Instrumental has developed an optimization and inspection platform combining cloud software, machine vision inspection, artificial intelligence (AI), and electronic test data that aims to redu
...Read More.
Pennsylvania College of Technology Adds Weld Inspection Program
Posted:

2022-6-22
Mark N. Hurd found himself perched about 140 feet above the Hudson River on a cold January day. A steel basket attached to the multijointed arm of a snooper truck stationed on the massive bridge above provided both workspace and sanctuary for the Pennsylvania College of Technology instructor. For hours, Hurd meticulously employed an ultrasonic testing unit to reveal the quality of butt welds on 10 flanges strengthening the bridge's steel beams. Those girders would soon support about 140,000 vehicle
...Read More.
CT Scanning Service Provider Receives Coveted Aerospace Supplier Status
Posted:

2022-6-22
Jesse Garant Metrology Center, has recently received supplier status with a number of major aerospace companies operating in the civil and defense sectors. Through years of continuous improvement and the addition of certifications, supplier status has been granted with: Rolls Royce: According to Sabre3 Quality Requirements Raytheon Technologies (Collins/UTC/Hamilton Sundstrand/Goodrich): According to CTM Quality Requirements Pratt & Whitney: According to CTM Quality Requirements The company mad
...Read More.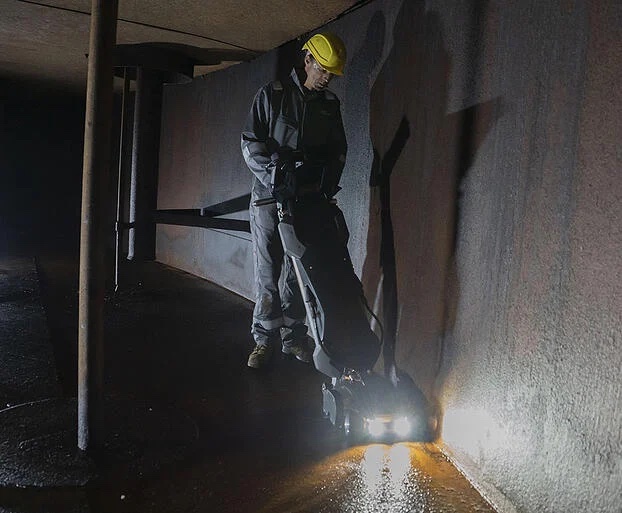 Get What You Should Expect: Verified Inspection Data You Can Trust
Posted:

2022-6-21
It is clear that there is a direct correlation among report quality, reliability, and confidence in the inspection equipment. For example, the more capable the NDT equipment is in terms of data gathering, ease of use, and coverage, the more actionable the asset integrity report data will be. The outcome is a more optimal maintenance and repair strategy. It is therefore essential that non-destructive testing equipment capability is verified by a governing body to establish acceptable guidelines that
...Read More.
HUVRdata Welcomes Luftronix to its Partner Network Ecosystem
Posted:

2022-6-16
Today HUVRdata, Inc. (HUVR) welcomes Luftronix, a New Jersey based industrial inspection company with an autonomous high-precision scanning solution using drones, to the HUVR Partner Network (HPN). "We make it easy to manage complex inspection data—just like Luftronix makes it easy to conduct inspections in complex environments," said Ben Schmul, VP product management at HUVR. "Both of our companies are in the business of transforming how industrial asset owners ensure reliability, compliance and operati
...Read More.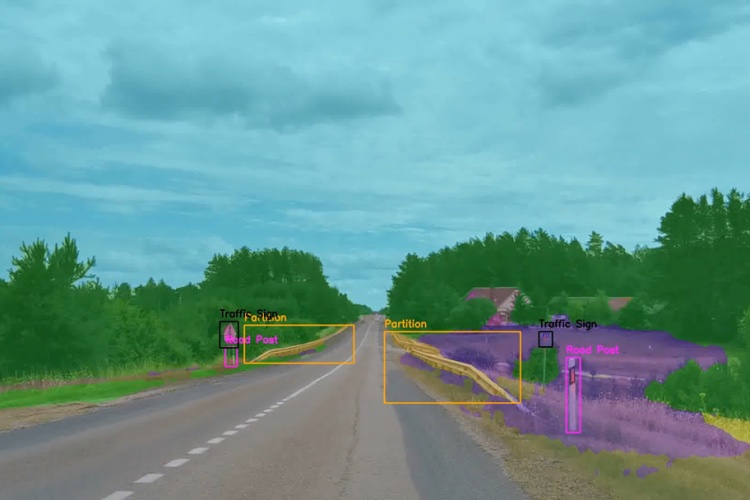 Lithuania to Use Drones and AI for Road Inspections
Posted:

2022-6-16
Lithuania plans to use unmanned aerial vehicles (UAVs) for most routine road infrastructure inspection, with artificial intelligence (AI) analysing the data. AB Kelių priežiūra - a state-owned company that maintains more than 21,000km of national roads – has joined forces with technology companies Thrust and Agmis to introduce the AI-powered drone-based system for automated road inspection. The joint project, called GreenBee, aims to improve the quality and scope of road network inspectio
...Read More.
FlyNex and APD Inc. Agree on a Strategic Alliance
Posted:

2022-6-16
German software company FlyNex and APD Integrated Drone Services (APD Inc.) signed a strategic agreement for the introduction of the latest drone asset management and information flow technology in Ibero-America in strategic sectors such as energy, telecommunications, security, agriculture, risk management, urban and industrial management. Hamburg/Bogotá, 17.02.2022 – The successful incorporation of drone technology in various sectors such as industrial inspection, agriculture, transportation, or the pub
...Read More.

Overview raises $10M for AI-powered Visual Inspection
Posted:

2022-6-16
Computer vision, which deals with how computers can understand objects in images, is a rapidly growing subfield of AI. According to a 2021 IDG survey, 37% of organizations say that they have definitive plans to implement computer vision, while 44% say that they're investigating the technology. The computer vision market could grow from $10.9 billion in 2019 to $17.4 billion by 2024 if the current trend continues, as external investments in computer vision startups surpasses $3.5 billion. Manufactur
...Read More.
CT inspection of EV batteries
Posted:

2022-6-16
Dr. Tobias Neubrand, Technical Director for Electronics Inspection at Waygate Technologies, a Baker Hughes business and world leader in industrial inspection solutions, explains how advanced industrial radiography and computed tomography (CT) systems are revolutionizing non-destructive battery inspection, and why it's a critical need for today's fast-growing Electric Vehicle (EV) and eMobility manufacturing sector and for tomorrow's used-EVs sellers. QUESTION:
First up, let's look at the
...Read More.
Next 10 >>>
Displaying 131 through 140 of 200

More Newss: 1 | 2 | 3 | 4 | 5 | 6 | 7 | 8 | 9 | 10 | 11 | 12 | 13 | 14 | 15 | 16 | 17 | 18 | 19 | 20