NDT News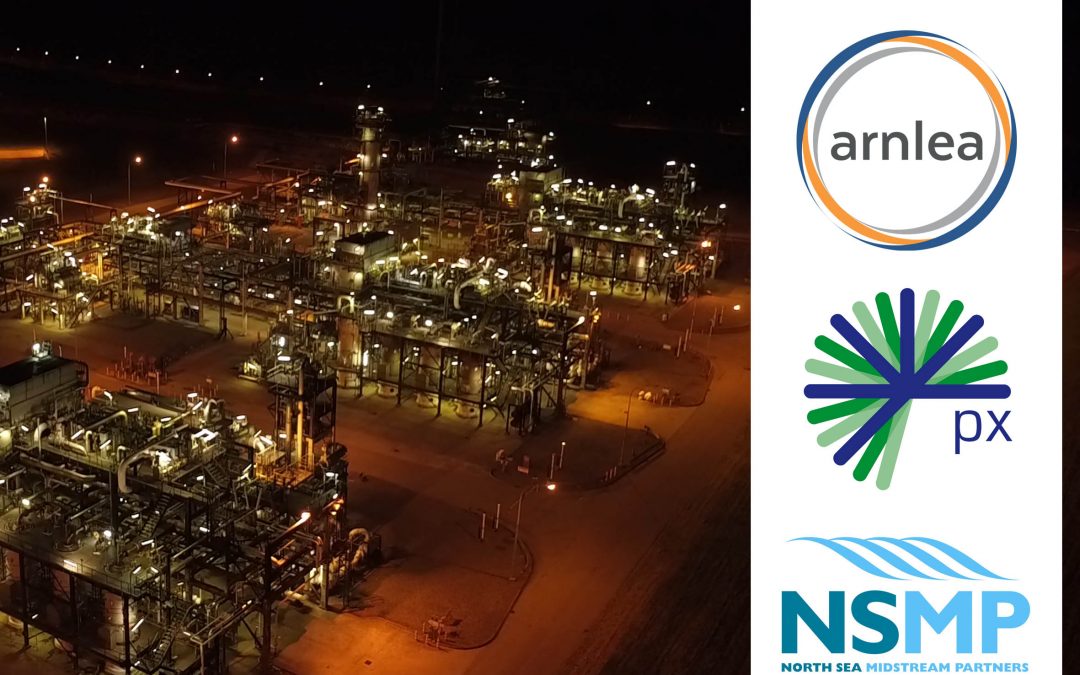 Arnlea-px Contract Extended for Five Years
Posted:

2019-5-22
Arnlea Systems Ltd, global leader in industrial mobile software for tracking, inspection and maintenance for the oil & gas industry, has announced that it has renewed its existing contract with px group for a further five years with a six-figure value. px group, which delivers innovative management and engineering services for high hazard and highly regulated environments, operates and is duty holder for the St. Fergus gas terminal 40 miles from Aberdeen. St. Fergus is a top tier COMAH installation, pro
...Read More.
Telops Launches a New Line of Nondestructive Testing Solutions
Posted:

2019-5-22
Quebec-based infrared camera manufacturer TELOPS adds another string to its bow with a new line of active thermography solutions. Combining its powerful – and astoundingly fast – IR cameras with flash or halogen lamps and a user-friendly post-processing software, Telops now offers complete non-contact, non-destructive testing systems to industrials seeking to ensure the quality and homogeneity of their materials. Thanks to the high frame rates of their cameras, the Telops TESTD systems can detect damage
...Read More.
Oceaneering's TAXI Digital Radiography Solution to Provide Significant Cost Savings
Posted:

2019-5-22
Oceaneering International, Inc. ("Oceaneering") has launched a new digital radiography solution for the oil and gas sector, the Trip Avoidance X-ray Inspection (TAXI™) system, aimed at reducing the number of unplanned shutdowns. Recognized as a finalist at this year's SPE Offshore Achievement Awards' "Innovator" category, the TAXI™ solution represents a step-change in industrial radiography operations. Typically, radiography uses gamma radiation emitting isotopes. This upsets nucleonic level control ins
...Read More.
Ultrasonic Plotting of ASTM FBH Block Sets
Posted:

2019-5-21
A critical part of any ASTM E428 or E127 Flat-bottom Hole (FBH) Block Set is the plot / graph of the ultrasonic responses from the FBHs. The graph shows the relationship between metal travel distance (MTD) and signal amplitude (for distance amplitude sets,) or hole diameter and signal amplitude (for area amplitude sets.) Any good set of blocks should show a linear, "non-erratic" relationship from block to block. This ensures they will perform properly when used to set inspection sensitivity. For decades,
...Read More.
Ride at Your Own Risk? Keeping Roller Coasters Safe
Posted:

2019-5-15
Every year, millions of people flock to amusement parks seeking the thrill and adrenaline of their favorite roller coasters. With over 400 amusement parks and attractions in the United States alone, amusement parks in North America rack up over 300 million guests annually.* Even though the chances of getting seriously injured on a ride at an amusement park are slim (around one in 18 million),* there is a lot that goes on behind the scenes to maintain such high safety standards, and that's where Olympus' non
...Read More.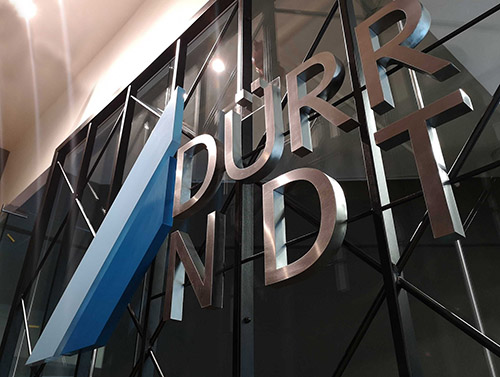 DÜRR NDT Strengthens Software with New HQ in Malaysia
Posted:

2019-5-14
DÜRR NDT, one of the world's leading providers of non-destructive testing (NDT) systems for radiographic testing, inaugurated its new software development headquarters in Malaysia on April 2, 2019. With the new location and extended team of software developers, it will be possible to react even faster to the changing and constantly increasing demands of the NDT industry in the future. Since the introduction of DÜRR NDT's comprehensive X-ray inspection software D-Tect in 2006, it has quickly become one of
...Read More.
Element Monterrey Invests in Immersion UT for Aerospace
Posted:

2019-5-12
Element Materials Technology (Element) has invested in increased immersion ultrasonic testing (IUT) capabilities to support its aerospace NDT offering in Monterrey, Mexico. While Element already provides IUT services at its laboratories in Houston, Texas; Hartford, Connecticut; Rancho Dominguez, California; and Sheffield in the UK, Element Monterrey's acquisition of IUT tanks makes it the only Nadcap and GE approved independent materials testing laboratory in Latin America to offer the service. Th
...Read More.
Peak NDT and KUKA Join Advanced Nuclear Research Centre
Posted:

2019-5-12
Peak NDT Limited, a world leading designer and manufacturer of ultrasonic non-destructive testing equipment, has joined forces with the University of Strathclyde as the newest Tier 2 member of the Advanced Nuclear Research Centre (ANRC). The University of Strathclyde has a track record of supporting the UK and International nuclear industry for over 60 years. Through the ANRC it supports the safe and efficient operation of nuclear facilities through process, risk and technical innovations. Formed in 2
...Read More.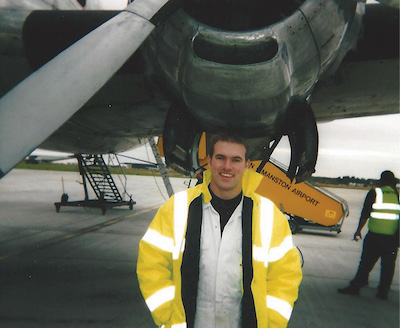 Martin Sutton Joins Baugh & Weedon and ETher NDE
Posted:

2019-5-12
Baugh & Weedon and ETher NDE are delighted to be able to welcome Martin Sutton to the Sales Team as Area Sales Manager and European Sales Manager respectively. Martin has a rich and long history within the NDT industry that spans over twenty years. Martin started his NDT career with a work experience placement in an Aviation heavy maintenance facility (looking after ageing wide body freighters) at Modern Jet Support Centre on Manston Airfield in Kent. While here, Martin showed a flair and passion for the
...Read More.
Intero Integrity wins the 2018 SPRINT Robotics Award for Tank Floor Inspection
Posted:

2019-5-12
The SPRINT Robotics Award 2018 has been awarded to Intero Integrity. This award by the SPRINT Robotics Collaborative is awarded annually in recognition of ground-breaking collaborative work towards the acceptance of inspection and maintenance robotics in our society. The award was presented on November 13th in Galveston (Texas, USA) during the first edition of the SPRINT Robotics World Conference for Inspection and Maintenance Robotics. Intero Integrity was awarded the prize for their collaboration with
...Read More.
Next 10 >>>
Displaying 131 through 140 of 200

More Newss: 1 | 2 | 3 | 4 | 5 | 6 | 7 | 8 | 9 | 10 | 11 | 12 | 13 | 14 | 15 | 16 | 17 | 18 | 19 | 20