NDT News

Laser Bondline Inspection Becomes Reality
Posted:

2022-2-10
Use of adhesive bonding to assemble composite structures is not new. It's been widely used in every major end market the composites industry serves, ranging from automotive and marine to wind and defense. In high-performance applications like aerostructures, however, use of unitized, integrated structures has been limited by lack of confidence in the quality of adhesively bonded joints. Further, although robust non-destructive inspection (NDI) technologies are available to verify flight-critical co
...Read More.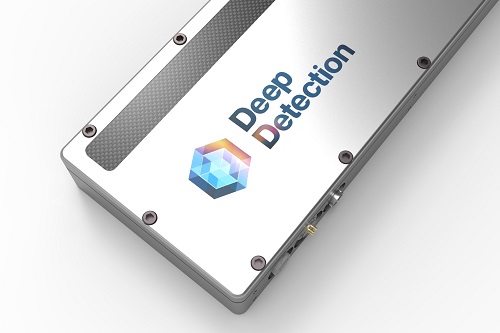 Spectral X-ray Camera Finds Plastic in Food
Posted:

2022-2-9
Greg Blackman speaks to Colin Burnham of Deep Detection about new X-ray technology for industrial inspection An industrial X-ray camera able to perform spectral imaging – which hasn't been possible before – is about to be launched into the marketplace. Deep Detection was founded in July 2020 as a spin-out from the Institute de Fisica d'Altes Energie in Barcelona. It has recently secured €1 million in a funding round led by photonics investor Vigo Ventures for its X-ray camera called PhotonAI. The
...Read More.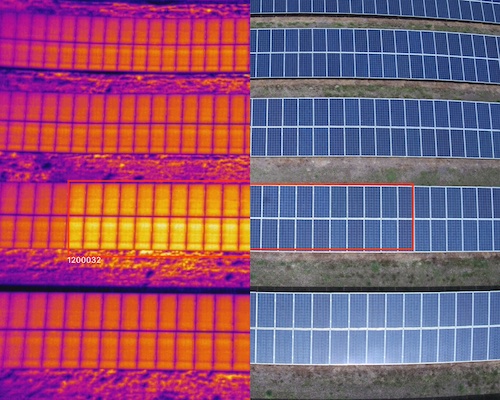 Raptor Maps Unveils New Productivity Features for Solar Lifecycle
Posted:

2022-2-9
Analytics and insights software platform, Raptor Solar, now includes unlimited inspection reports, normalization of data and a host of new productivity tools. Raptor Maps has launched several new features for its analytics and insights software platform, Raptor Solar, aimed at improving productivity, lifting performance and increasing ROI of solar assets. Their software-as-a-service platform for the entire solar lifecycle — from financing and construction through operations — is powered by machine learn
...Read More.
An Overview of the Pipeline Pigging and ILI Market
Posted:

2022-2-9
Pipeline integrity management remains one of the most important concerns for the energy industry. Over the last two years, pipeline operators have faced a number of challenges stemming from the COVID-19 pandemic, market uncertainty and regulatory pressure. However, maintaining the safety and efficiency of energy transportation infrastructure is crucial to meeting demand and protecting the public. Pigging and inline inspection (ILI) are key aspects to any pipeline integrity management program. Clean
...Read More.
Simon Patterson appointed Chief Commercial Officer at Novosound
Posted:

2022-2-8
Simon Patterson has been appointed Chief Commercial Officer at Novo-sound, joining from Innospection in Aberdeen to drive the remote sensor specialist's UK and international growth strategy. An MSc graduate in materials chemistry at the University of Edinburgh, Patterson has spent the last decade working in senior commercial roles at companies servicing global energy and industrial markets, including Aker Solutions and TechnipFMC. Novosound CEO and co-founder Dave Hughes said: "Simon brings global
...Read More.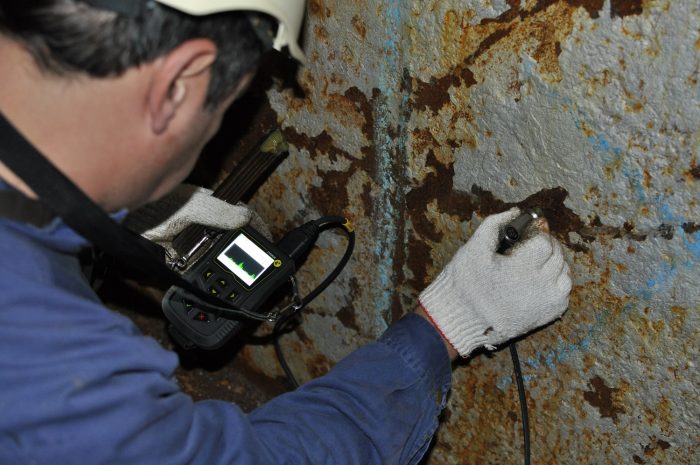 Sustaining a Renewable World with NDT
Posted:

2022-2-8
Even green technology falls victim to corrosion. As we strive to increase our use of renewable technologies, we are yet to free ourselves from the clutches of this issue, particularly at sea. Scrubber Systems and Wind Turbines are booming while both are susceptible to corrosion. Solving LNG Vessel Scrubber Corrosion Water ingress into a ship's engine room - just one example of catastrophic incidents that have occurred when corrosion has compromised a scrubber's structural integrity. Aggravated by the
...Read More.
Curtiss-Wright Nuclear Division NDT SME Honored as Curtiss-Wright Technical Fellow
Posted:

2022-2-7
Curtiss-Wright Nuclear Division NDT SME Honored as Curtiss-Wright Technical Fellow NDT SME recognized for excellence under Curtiss-Wright Corporation Technical Fellow Program BREA, CA – February 7, 2022 – Curtiss-Wright's Nuclear Division announced today that a member of its industry-leading engineering staff is among the group of engineers recently named Curtiss-Wright Technical Fellows in recognition by Curtiss-Wright Corporation for their commitment to technical excellence. Recipients of Technica
...Read More.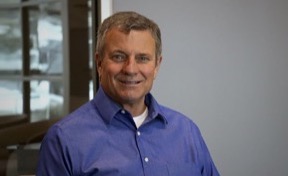 Sensor Networks Adds West Coast Commercial Leader
Posted:

2022-2-7
SNI Welcomes Mr. Randy Jones to the team: Effective February 1, 2022, SNI welcomes Mr. Randy Jones to our commercial team. Randy brings decades of practical, hand's-on experience in the NDT field with a strong focus on UT and Phased-array UT for power generation and aerospace components – both factory and field. Randy is based in Southern California and is UT Level III by ASNT. One of his many areas of expertise is with composite materials UT inspection. Randy plans to be at NDTMA the week of Feb 8 in La
...Read More.
Evaluating CFRP Automotive Parts with Bond Testing: A Cost-Effective NDT Method
Posted:

2022-2-2
Carbon fiber reinforced polymer (CFRP) composites are lightweight yet strong plastic materials that contain carbon fibers. Due to their good mechanical properties, CFRP materials are used in a wide range of manufactured parts for automotive, aerospace, and other industries. As more CFRP parts are produced, it is important to find fast, effective inspection processes. In a paper published in the program for the 19th World Conference on Nondestructive Testing (WCNDT), Jatzlau et al. found that the reson
...Read More.
Scientists Invent a Camera That Can See Through or Around Anything
Posted:

2022-1-30
Researchers from Northwestern's Engineering department have invented a new high-resolution camera that can see around corners and through objects — even skin, fog, or a human skull. The process is called synthetic wavelength holography, and it's a new method that works by indirectly scattering light onto hidden objects, which then scatters again and travels back to the camera. An algorithm then reconstructs that scattered light signal in a way that reveals hidden objects. The team says that due t
...Read More.
Next 10 >>>
Displaying 131 through 140 of 200

More Newss: 1 | 2 | 3 | 4 | 5 | 6 | 7 | 8 | 9 | 10 | 11 | 12 | 13 | 14 | 15 | 16 | 17 | 18 | 19 | 20