NDT News

Valence Surface Technologies Receives New Approvals in the Midwest
Posted:

2018-2-25
Valence Surface Technologies (Valence), the largest independent aerospace and defense product finishing company, has received new Boeing and Bombardier approvals for hardness and conductivity testing at their Wichita facility, formerly known as Chrome Plus International. Valence Wichita now holds hardness and conductivity approvals for Airbus, Cessna, Spirit, Boeing, and Bombardier. With the addition of these key approvals, Valence continues to execute on its strategy to streamline the aerospace supply c
...Read More.

NDT Global Appoints Haindl Interim CEO
Posted:

2018-2-25
NDT Global announced the resignation of Mr. Bradford L. Edwards from his position as Chief Executive Officer of the USA Operating Company, a decision taken by Mr. Edwards to pursue new opportunities outside of NDT Global. Having joined NDT Global in 2014 as Vice President, Data Analysis, Mr. Edwards was promoted to his Chief Executive Officer role in 2015. NDT Global would like to take this opportunity to express their sincere thanks for his leadership and providing stable growth within our Business and
...Read More.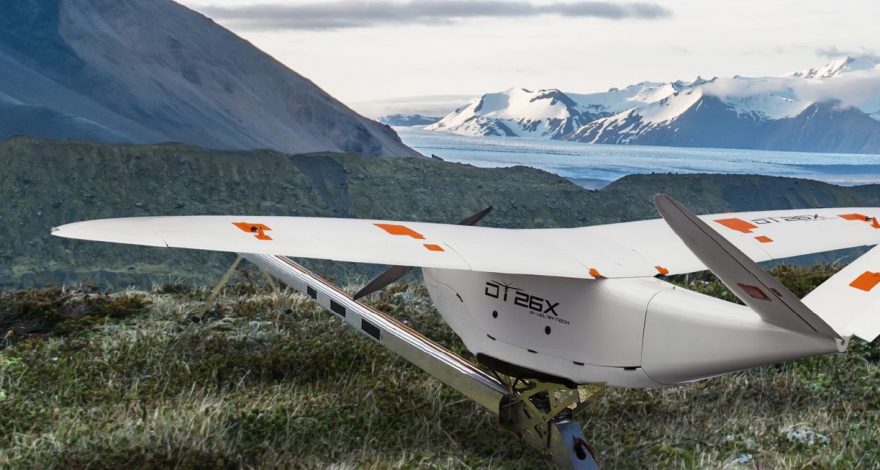 Delair Introduces Next-Generation Long Range UAV
Posted:

2018-2-25
Delair, a leading supplier of drone solutions for commercial industries, today introduced the next generation of its high-performance Delair DT26X LiDAR UAV, the industry's first long-range fixed wing UAV to combine highly accurate Light Distance and Ranging (LiDAR) sensing capabilities with an integrated high resolution RGB (red, green, blue) camera, dramatically increasing the precision, efficiency and cost effectiveness of surveying and 3D mapping. Details of the new model, which builds on Delair's prove
...Read More.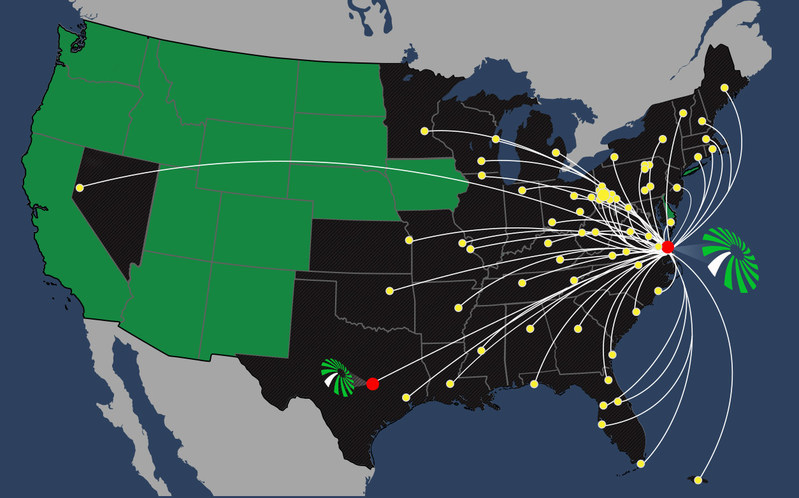 Drone Service Provider HAZON Solutions Announces Texas Expansion
Posted:

2018-2-25
HAZON Solutions ("HAZON"), the national leader in drone inspection services, announced today the opening of a second office. The newly organized South West Region will be headquartered in Austin, TX, and represents the first outpost for HAZON that will decrease lead times and costs for clients west of the Mississippi River. "We are extremely excited about opening our first regional office," said HAZON CEO and co-founder retired U.S. Navy Capt. David A. Culler Jr. "Today represents an enormous milestone f
...Read More.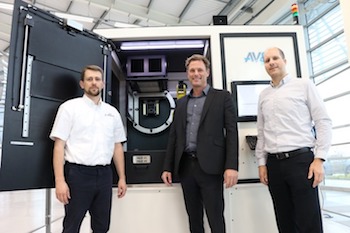 University of Sheffield Tests Automated Visual Inspection System
Posted:

2018-2-25
The concept for a new automated visual inspection system that uses robotics to manipulate metallic components is being tested at the University of Sheffield's Advanced Manufacturing Research Centre (AMRC). Canadian automation, machine vision, and robotics solutions specialist AV&R is working with the AMRC to develop the new system in a simulated industrial environment, proving out the technology and de-risking any potential investment for end users. The AMRC's Integrated Manufacturing Group (IMG) will
...Read More.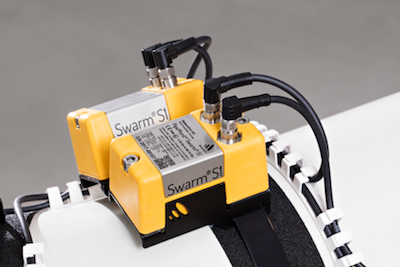 Cosasco to Distribute Sensorlink PipeMonit® Worldwide
Posted:

2018-2-25
Cosasco, a global leader in corrosion and erosion monitoring, has signed an exclusive partnership with Sensorlink AS, which manufacturers and supplies high resolution, non-intrusive corrosion and erosion monitoring technologies for the oil and gas, chemical, power and water treatment industries. Under the agreement Cosasco will have unique access to market, sell and distribute Sensorlink's PipeMonit® SWARM technology worldwide. PipeMonit® SWARM is a fixed point, online, non-intrusive ultrasonic monitorin
...Read More.
Ag Alumni Seed to Fund Bio CT Scanner at Purdue
Posted:

2018-2-25
Ag Alumni Seed, a Purdue University-affiliated seed technology company, has made a $900,000 gift to fund the purchase of a sophisticated computed tomography (CT) root scanner for Purdue's new controlled environment plant phenotyping facility. The scanner will enable researchers to image the roots of plants to observe and record root growth over a full growing cycle without damaging the root structure, according to Shawn Donkin, interim associate dean for research and education. "It is a significant adva
...Read More.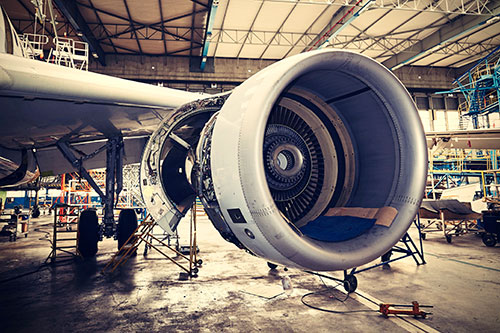 Fully-Automated Weld Inspection of Turbines with Digital Radiography
Posted:

2018-2-19
As the digitization of X-ray technology continues to expand in the NDT inspection world, many manual inspection tasks can now be fully automated. The main benefits are a significant increase in productivity and efficiency as well as higher end-product quality. In this regard, a leading aerospace manufacturer has been seeking improvements to their inspection workflow in order to reduce the time required to perform detailed inspection of welded cylindrical drums used in their aircraft turbines. The use of
...Read More.
Download Presentations from NDTMA 2018
Posted:

2018-2-18
The 2018 Annual Conference was held on February 13-15, 2018 at the Golden Nugget Hotel in Las Vegas, NV. The program content and abstracts of the presentations are are available on the NDTMA web site, click the link above. List of Presentations: NDT Technology for New Jet Engine Designs Henry (Hank) Sikorski, Pratt & Whitney Phased Array Ultrasonics (UT) in Lieu of Radiography (RT) Jeremy Timm, Curtiss Wright Nuclear Division Optimize Inspection Evaluations by Integrating a Digital Data Manage
...Read More.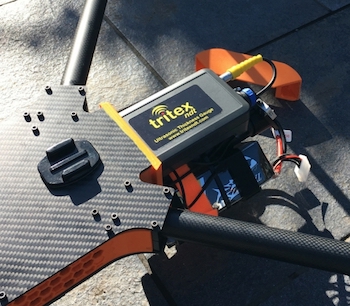 New Tritex Drone Thickness Gauge
Posted:

2018-2-18
Tritex NDT have launched a new ultrasonic metal thickness gauge specifically designed for mounting onto drones for high level inspections. The gauge uses multiple echo to completely ignore coatings up to 20mm thick and the single crystal probe ensures accurate readings on curved surfaces, such as storage tanks and pipelines. Remaining metal thickness and corrosion levels can be quickly and more easily checked without the need for scaffolding or rope access. The Multigauge 6000 Drone Thickness Gauge OEM t
...Read More.
Next 10 >>>
Displaying 181 through 190 of 200

More Newss: 1 | 2 | 3 | 4 | 5 | 6 | 7 | 8 | 9 | 10 | 11 | 12 | 13 | 14 | 15 | 16 | 17 | 18 | 19 | 20