NDT News

Boston Dynamics and IBM Join Forces
Posted:

2021-12-26
The demand for AI-driven robotics is increasing in operations like those in manufacturing and warehouse settings to help organizations with data and analytics that identify problems in real time, improve decision making, and perform tasks more efficiently. But to experience the true benefits, these operations need AI as close to the origin of the data as possible. According to an IBM Institute for Business Value (IBV) survey, 56 percent of manufacturers have implemented AI-driven robotics to make autonom
...Read More.
ZEISS Introduces VoluMax 9 Titan Computed Tomography System
Posted:

2021-12-26
The ZEISS VoluMax 9 titan is a 450 kV computed tomography system that blends compact design with robust performance. This easy-to-use machine enables sharp X-ray scans of large and dense parts such as battery modules for quick and precise quality assurance. While many products on the market in this class can easily take up an entire room, this 2,750 x 2,350 x 1,750 mm system "is very compact and fits perfectly in every quality lab or at-line environment," notes Petra Schmidt, Head of Field of Business X-
...Read More.
FLIR T865 Joins T-Series Family with Improved Accuracy
Posted:

2021-12-26
FLIR Systems today announced the latest T-Series high-performance thermal camera, the FLIR T865. Built for electrical condition and mechanical equipment inspection, and for use in research and development applications, the T865 provides ±1 °C (±1.6 °F) or ±1% temperature measurement accuracy, a wider temperature range between –40 °C to 120 °C (-40 °F to 248 °F), and more on-camera tools for improved analysis. A free 3-month subscription to FLIR Thermal Studio Pro and FLIR Route Creator, and a 1-month subscr
...Read More.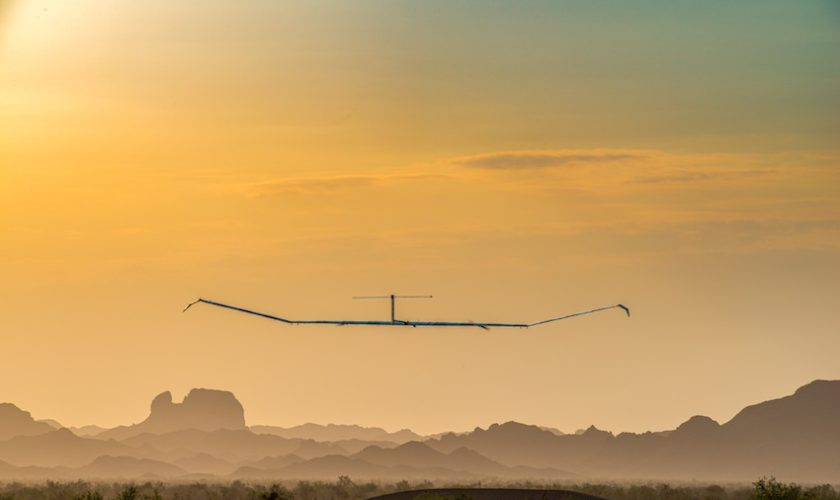 Airbus Zephyr Solar High Altitude Platform System (HAPS)
Posted:

2021-12-26
The Airbus Zephyr S completed a successful 2021 test flight campaign in the United States. The final Airbus solar-powered High Altitude Platform System (HAPS) flight touched down on 13th September in Arizona, USA, ending the most ambitious and successful Zephyr flight campaign. The flight campaign had a clear customer focus – to demonstrate how Zephyr could be used for future operations, flying outside of restricted airspace and over airspace shared with commercial air traffic. Carrying an Optical
...Read More.
Test Procedures under Scrutiny
Posted:

2021-12-26
In the manufacture of turbines, conventional processes often reach their limits. Therefore, additive manufacturing is increasingly used to produce complex, curved components with intricate structures. A research team from the Technical University of Munich (TUM) has now examined common methods used to locate defects inside components. In their investigation neutron grating interferometry, performed at the Heinz Maier-Leibnitz research neutron source (FRM II), achieved the best defect detection. Las
...Read More.

Investigation on the Suitability of Nondestructive Methods for Laser Powder Bed Fusion
Posted:

2021-12-16
Laser powder bed fusion (L-PBF) is increasingly used to fabricate functional parts used in safety-relevant applications. To ensure that the sophisticated part specifications are achieved, 100% quality inspections are performed subsequent to the buildup process. However, knowledge about the detectability of defects in L-PBF parts using NDT methods is limited. This paper analyzes the suitability of NDT techniques in an ex situ environment, in particular active infrared thermography, neutron grating interferom
...Read More.
MAB Robotics Advances Tunnel Inspection Using Quadrupeds
Posted:

2021-12-16
MAB Robotics is developing small, agile, teleoperated quadrupedal robots designed to be a universal sensor platform for inspection and maintenance operations in underground tunnels. Walking will enable the robot to traverse most obstacles (rubble, garbage etc.) found in the tunnels. Both robot and communication modules will be ruggedized and designed for work in harsh environments (water and dust proof, for example). Initially robots will carry cameras for visual inspection and mapping. Over time
...Read More.
SKF Zambia Secures Extension of NDT Service Contract
Posted:

2021-12-16
SKF Zambia Ltd was recently awarded a 12-month extension to their Non-Destructive Testing (NDT) Services Contract by one of Zambia's largest copper mines located in the country's North-Western Province. SKF Zambia was also able to tie in Vibration Analysis (VA) services into the contract for over 44 mobile machines from the mine's heavy equipment workshop. "We have a solid 15+ years business relationship with the mine, supplying our customer with SKF bearings and seals as well as Lincoln Lubrication solu
...Read More.
Laser Technology Shearography Camera Donation Advances CNDE Capabilities
Posted:

2021-12-16
Laser Technology Inc. (LTI) has donated a LTI-2100 Digital Shearography Camera and its accessories to Iowa State University's Center for Nondestructive Evaluation (CNDE). The gift will expand CNDE's research and education capabilities into shearography, a laser interferometric imaging NDE technique for detecting and measuring a range of defects on metallic and composite materials. Shearography is particularly important in aerospace engineering fields because of the rising need for high-speed, large-ar
...Read More.

Nanotronics Unveils New Subscription Model
Posted:

2021-12-16
Nanotronics, developer of nSpec, the world's most advanced robotic microscope for industrial inspection, today launched a subscription pricing model that will lower costs for their customers, increase speed of hardware and software upgrades, and provide quicker access to technical service and support. This seamless integration into manufacturing ensures that Nanotronics' customers will have access to the latest technologies to support rapid development and innovation and make their quality control more effi
...Read More.
Next 10 >>>
Displaying 181 through 190 of 200

More Newss: 1 | 2 | 3 | 4 | 5 | 6 | 7 | 8 | 9 | 10 | 11 | 12 | 13 | 14 | 15 | 16 | 17 | 18 | 19 | 20