NDT News

Ronald Kasteel joins Cenosco's Board of Directors
Posted:

2022-4-26
Accomplished Technology Leader Brings Expertise in Artificial Intelligence and Digital Transformation THE HAGUE, April 26th, 2022 – Cenosco announced today that Ronald Kasteel, currently managing director at Navara Enterprise analytics, has been appointed to join the Board of Directors. Kasteel will play an important role in supporting Cenosco at this exciting time of accelerated growth. Since beginning a new partnership with European software investor Fortino Capital Partners, Cenosco has been taking
...Read More.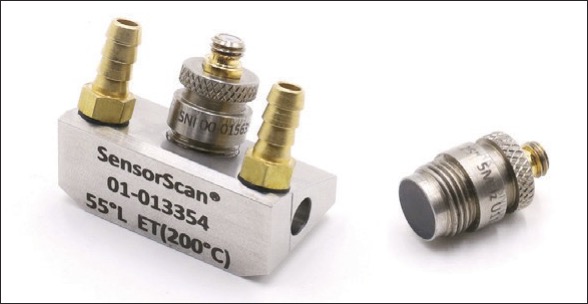 Sensor Networks Announces New Family of High-Temperature UT Transducers
Posted:

2022-4-20
Sensor Networks, Inc., a leader in critical asset management applications, introduces a new line of high-temperature UT transducers designed specifically for operation at temperatures of up to 200-degree C (392° F). Performing inspections of "hot assets" requires transducers that are engineered with materials capable of transitioning to, and operating at, the higher temperatures associated with on-line Oil & Gas and Power Generation applications. SNI has developed and extensively tested, a family of PAUT
...Read More.
Mining and Finding Better Remote Inspection Results
Posted:

2022-4-20
When it comes to the mining sector, human and environmental risks can only be effectively minimized through proactive, consistent maintenance and inspection of capital assets, infrastructure, and working environments. Eddyfi Technologies' proven camera and crawler systems include standard, readily available components and custom solutions for assessment of confined spaces and areas that would otherwise be visually inaccessible or too hazardous for human intervention. Regularly scheduled pre
...Read More.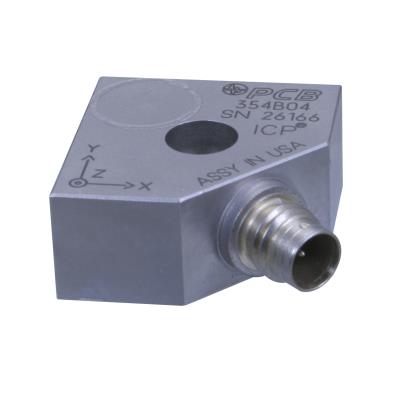 PCB Piezotronics Launches Case Isolated Triaxial ICP® Accelerometers with Expanded Frequency Range up to 10,000 Hz
Posted:

2022-4-19
PCB Piezotronics today announced the release of two upgraded triaxial ICP® accelerometers with an increased frequency range that extends upper limits to 10,000 Hz at 5% deviation. Models 354B04 and 354B05 are case isolated to help ensure measurement quality in the presence of electrical noise and both sensors are TEDS IEEE 1451.4 enabled for easy tracking and record keeping. Models 354B04 and 354B05 were designed with durable and rugged titanium housings to maintain electrical isolation even if the housi
...Read More.
Eddyfi Technologies Launches eCommerce Platform
Posted:

2022-4-19
Eddyfi Technologies proudly introduces its eCommerce website designed to respond to the evolving needs when it comes to the procurement process of advanced NDT. Deeply rooted in the industry and pioneering NDT innovation for over a decade, Eddyfi Technologies welcomes global visitors at https://store.eddyfi.com/ with instant access to see the company's complete product offering—almost 6,000 items—including real-time pricing. Read full press release online at https://eddyfi.com/en/news/eddyfi-technologie
...Read More.
Element Materials Technology acquired by Temasek
Posted:

2022-4-19
Element Materials Technology Group (Element or the Group), a global leader in testing, inspection, and certification (TIC) services, has been acquired by Temasek from Bridgepoint. Temasek, a global investor headquartered in Singapore, has been a minority shareholder in Element since 2019. The Group generates annual revenues of c.$1 billion and has grown at over 20% a year over the last ten years. The transaction value has not been disclosed and the transaction remains subject to customary regulatory appr
...Read More.
Infrasense Evaluates Illinois Bridge Decks
Posted:

2022-4-19
Infrasense recently evaluated the condition of 12 bridge decks located in DuPage County, Illinois. The deck evaluations were carried out using vehicle-based ground penetrating radar (GPR) and high-resolution video (HRV) equipment operated at driving speeds. The GPR method was carried out according to ASTM specification D6087-08(2015). Supplementary to the topside surveys, visual underside distress surveys were also performed to get a more complete picture of the deck conditions. Following the field surve
...Read More.
An Overview of Microwave Nondestructive Testing
Posted:

2022-4-19
Microwave nondestructive testing (MNDT) of substances is an essential discipline that includes the creation of sensors/probes, procedures, and calibration techniques for detecting flaws, fractures, faults, vacancies, heterogeneity, moisture levels, and other problems using microwaves. Microwave inspection can be done in two ways: a reflection phase or transmission phase. The microwave information is passed through the element in the sample in reflection mode. The microstructural reflection of the s
...Read More.
ASNT Statement on Pittsburgh Bridge Collapse
Posted:

2022-4-19
The recent collapse of a bridge in Pittsburgh illustrates the wisdom of the bipartisan Infrastructure Investment and Jobs Act (IIJA) which provides $1.2 trillion for improvements in America's infrastructure. Major improvements to bridges, roads and mechanical systems are clearly needed. American Society for Nondestructive Testing...Creating a Safer World American Society for Nondestructive Testing...Creating a Safer World Yet the new legislation continues the federal government practice of affording st
...Read More.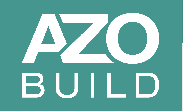 NDT Methods Applied to Welding Defects
Posted:

2022-4-19
Manufacturers require non-destructive testing (NDT) to analyze the qualities of a material, component, structure, or system for distinctive variations, welding faults, and discontinuity without causing harm to the original part. Why NDT for Welding is Significant The assessment of weld quality is one of the most prevalent applications of nondestructive testing (NDT). This is due to the fact that welds are used in a wide range of vital industrial applications all over the world. Because damagi
...Read More.
Next 10 >>>
Displaying 181 through 190 of 200

More Newss: 1 | 2 | 3 | 4 | 5 | 6 | 7 | 8 | 9 | 10 | 11 | 12 | 13 | 14 | 15 | 16 | 17 | 18 | 19 | 20