NDT News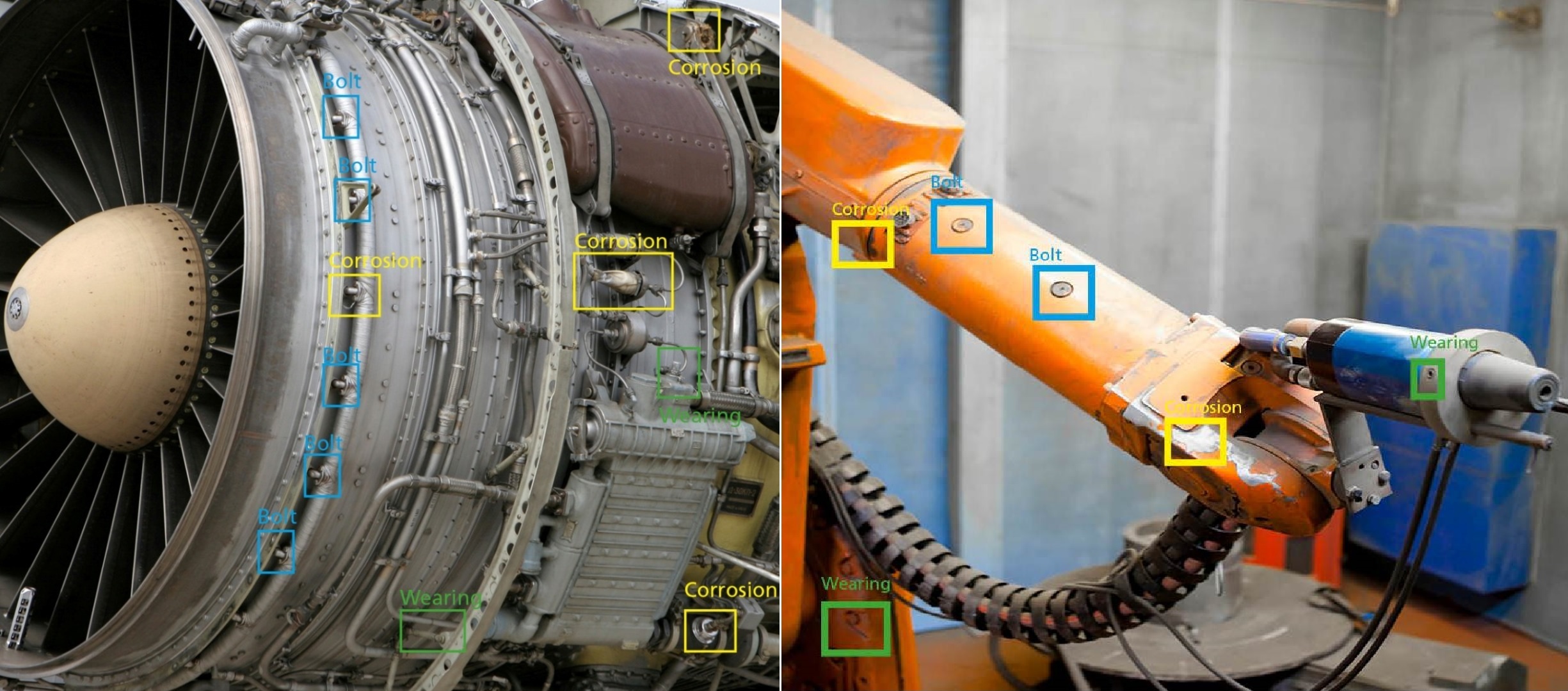 UK Manufacturers Embrace AI for Industrial Inspection
Posted:

2019-2-7
A group of high-profile representatives from across the automotive, aerospace and engineering industries are calling for the widespread use of artificial intelligence (AI) technology during the industrial inspection process to help overcome the challenges associated with manual inspection. Ai411 2Speakers from Airbus, Jaguar Land Rover and Rolls Royce, amongst others, used the Artificial Intelligence for Industrial Inspection (AI4II) event Ė hosted by the Centre for Modelling & Simulation (CFMS) in colla
...Read More.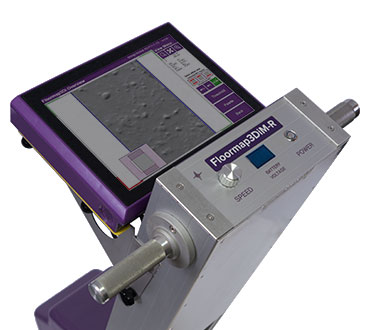 Eddyfi Patents STARS Tank Floor Mapping
Posted:

2019-2-6
NDT Equipment manufacturer Eddyfi Technologies have recently been granted a patent (number EP2506003A1) for their proprietary technology to map near surface discontinuities on ferrous materials through thick coatings in excess of 10 mm. Because magnetic flux leakage (MFL) signals alone are unable to reliably discriminate between near-side and far-side material loss, the complementary surface topology air-gap reluctance sensor (STARS) approach was designed to perform discrimination automatically. STARS te
...Read More.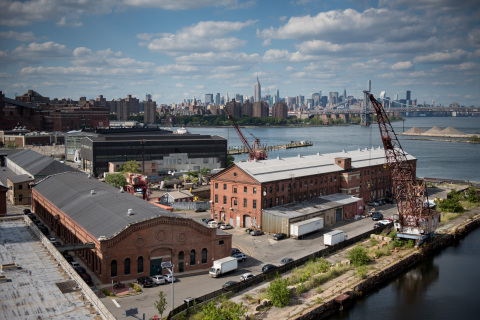 Brooklyn Navy Yard Wins Nanotronics Expansion
Posted:

2019-1-31
Today, Nanotronics, an innovator in AI-enhanced industrial inspection and automation announced the expansion of Nanotronics flagship production center into historic Building 20 at the Brooklyn Navy Yard. The expansion will meet the increasing demand for Nanontronicsí AI-powered industrial inspection systems and new factory control products in both domestic and international markets. Nanotronics hopes to be an anchor as the Navy Yard becomes a thriving urban manufacturing center. The projected $11.4 million
...Read More.
Legged Robots Coming Closer to Commercial Reality
Posted:

2019-1-31
ANYmal, which gained recent fame from much publicized door-opening scenarios, is designed by researchers at Robotic Systems Lab at ETH Zurich university in Switzerland. Like the quadrupedal creations you're likely more familiar with out of Boston Dynamics (SpotMini) and MIT (Cheetah), ANYmal is a four-legged dog-like robot weighing about 30 kilograms and is primarily being designed to help with industrial inspection of oil and gas sites. Designing the programs and algorithms that control the robo
...Read More.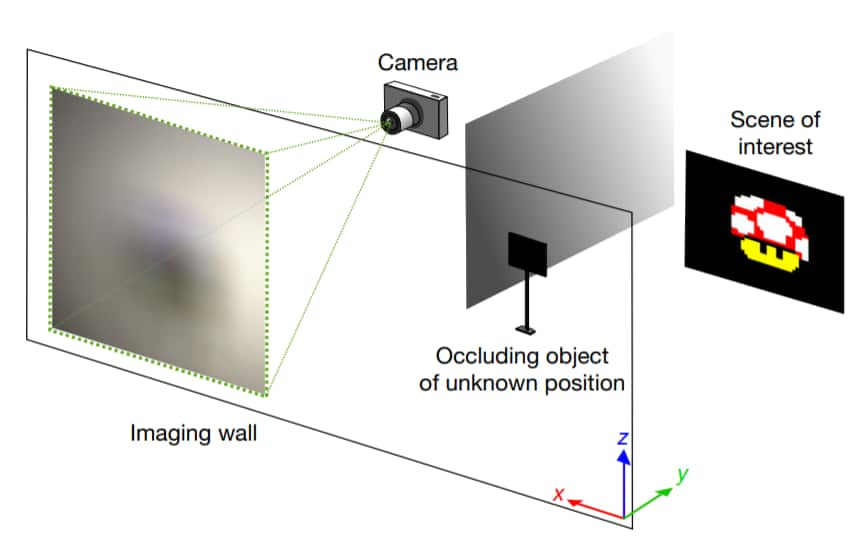 Seeing Around Corners Could Have Inspection Applications
Posted:

2019-1-31
Good news for those who want to know what lies around the corner: electrical engineers have used an ordinary digital camera to reconstruct rough images of hidden objects just by analysing light that bounces off a wall, as if there were a mirror there. Several teams of researchers have demonstrated devices that could do similar things, but the latest technique is entirely based on an algorithm the team built and requires no special equipment. "It was thought to be practically impossible to
...Read More.
NRC Canada Partners with Fives on Aerospace Inspection
Posted:

2019-1-31
As the aerospace industry in Canada and around the world continues to increase its use of automated composite manufacturing techniques to produce large aircraft components, the industry is eager to find solutions to manufacture reliable, safe, and cost effective composite structures. The National Research Council of Canada (NRC) and Fives are working together to improve the efficiency of manufacturing composite parts. They are developing an advanced profilometer that will provide faster and more accurate pa
...Read More.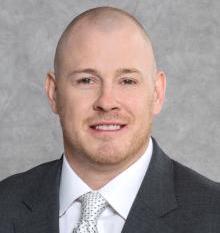 Robotic Technology Is Enabling Improvements to Industrial Inspections
Posted:

2019-1-31
Industrial inspections, regardless of the reason for inspection, can be a very dirty and dangerous job. While not necessarily dull, industrial inspections definitely cover two of the three Dís (dull, dirty, and dangerous) of robotics deployment. Industrial inspections can range from inspecting operational assets and operational facilities to inspecting defunct facilities during the de-commissioning process or evaluating the health and risk of non-operational holding tanks. There is no shortage of reasons to
...Read More.
DroneWorks Studios Satisfies the Specialty Market for Industrial Inspection
Posted:

2019-1-31
Walk into the offices of Houstonís DroneWorks Studios in a renovated warehouse north of downtown, and the first thing that catches your eye is Janet. Thatís the name given to a massive, 165-pound, 16-rotor drone mounted on a wall, wrapped in multicolor LED lights, nearly reaching from floor to ceiling. Janet could be taken down from its mount and flown, but donít count on that ever happening. Janet was used just once, for a project with a budget approaching $3 million. And it likely will never b
...Read More.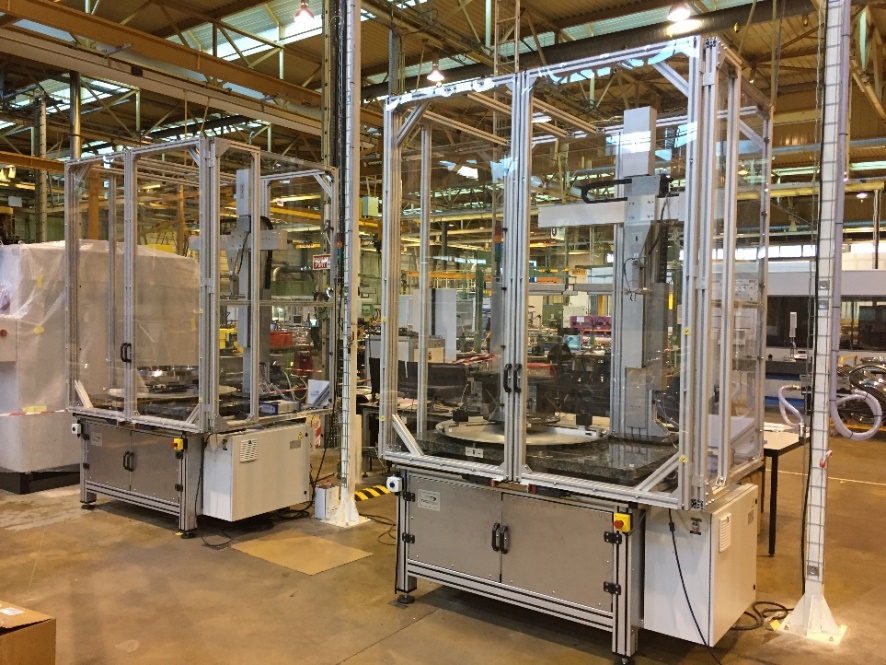 Automated Eddy Current 3D Scanning Solution for Aerospace
Posted:

2019-1-25
Aero-engine disc components such as bearing rings, fan and compressor discs are typically inspected at different stage of manufacturing from their pre-formed to final machined shape. Engine bearing are among components that are inspected at different manufacturing stage, from dimensional controls to the detection of the tiniest surface flaws on rolling surfaces (bearing raceways). Complementary NDT technologies such as ultrasonic, liquid penetrant and eddy current testing are used for flaw detection. One th
...Read More.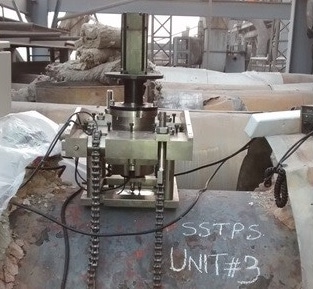 Introduction to Automated Macro Indentation Testing
Posted:

2019-1-25
Industrial infrastructure components undergo time-dependent material and property degradation associated with thermomechanical loads (temperature, pressures, dynamic loads) and operating environments (corrosive media, H2) which influences the structural integrity, and in rare scenarios lead to failure. The traditional approach has been to schedule periodic inspections to evaluate defect size, location and statistics which is represented as solid line in bath tub curve. The emerging trend is to go be
...Read More.
Next 10 >>>
Displaying 181 through 190 of 200

More Newss: 1 | 2 | 3 | 4 | 5 | 6 | 7 | 8 | 9 | 10 | 11 | 12 | 13 | 14 | 15 | 16 | 17 | 18 | 19 | 20