NDT News

New Olympus GX53 Inverted Metallurgical Microscope for Metallurgical Inspection
Posted:

2017-12-14
Designed for the observation and inspection of metal components, the new Olympus GX53 inverted metallurgical microscope features an LED light source for ultra-long life and low power consumption. The GX53 microscope also incorporates the latest version of OLYMPUS Stream image analysis software (v. 2.3) for improved observation and reporting capabilities. Inverted metallurgical microscopes observe samples from underneath, enabling the user to inspect thick or heavy samples without adjusting the orientatio
...Read More.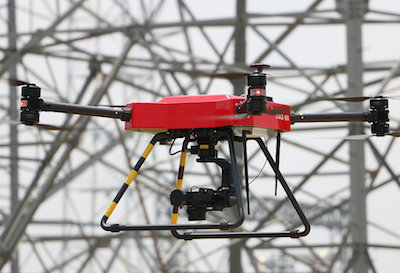 Ewatt Aerospace UAV Charging Platform at Poly World Trade Center Expo
Posted:

2017-12-13
The China Mobile Global Partner Conference was held in Guangzhou at the Poly World Trade Center Expo in the Pazhou. China Mobile joined industry partners, including Ewatt Aerospace, at home and abroad to explore new modes of industrial cooperation in areas of all-internet connectivity and build new ecosystems of industries. At the expo, artificial intelligence and many industrial partners in the international level of innovative achievements were debuting smart appliances, super artificial intelligence c
...Read More.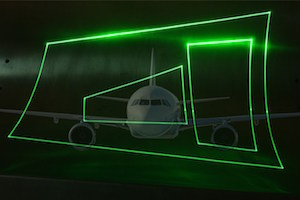 Virtek Boosts Efficiencies in Assembly and Visual Inspection with Laser-Based Solutions
Posted:

2017-12-13
Companies are continually looking for ways to speed up assembly and Virtek's new Iris™ 3D with the Vision Positioning System (VPS) helps its customers achieve this. Debuting to the Americas at CAMX 2017 in Orlando, Virtek will be demonstrating the Vision Positioning System at booth #L51. Through Iris 3D with VPS, Virtek continues to innovate and exceed the boundaries of traditional laser projection while improving the tech firm's already-innovative product lineup. Iris 3D with VPS is easy to use and con
...Read More.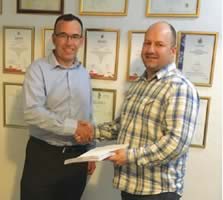 SAIW Acquires NDT Academy of South Africa
Posted:

2017-12-13
The Southern African Institute of Welding (SAIW) has acquired the assets of Cape Town-based NDT Academy of South Africa (NASA) with effect from 1 January 2018. According to SAIW executive director, Sean Blake, the acquisition is in the interests of both parties and the industry as a whole. "SAIW has traditionally not offered Non-Destructive Testing (NDT) training services in the Western Cape and, with this acquisition, it will now be able to offer in Cape Town its ISO 9712-accredited NDT training cour
...Read More.
Sonomatic Limited Wins NDT and Rope Access Contract with Petroineos
Posted:

2017-12-11
Sonomatic, a global market leader in the provision of advanced and conventional NDT inspection and engineering services, recently won the NDT and Rope Access contract for Petroineos Manufacturing Limited. The contract is for two years with the potential for a one-year extension, beginning on December 4th. Sonomatic has been in operation for over 40 years and brings together extensive experience of Conventional NDT Inspection, Specialised Inspection and Rope Access Technicians along with industry leading
...Read More.
LSP Awarded SBIR Grant for Bond Strength Evaluation
Posted:

2017-12-11
LSP Technologies, Inc. (LSPT) has been awarded a U.S. Air Force Small Business Innovative Research (SBIR) Technology Transition Program to enhance its Laser Bond Inspection (LBI) system used to evaluate bond strength in adhesively bonded composite structures. The program is aimed at developing a fiber optic delivery system that will increase the flexibility and capability of current LBI technology. The program is a two-year effort, funded by the Air Force Research Laboratory's ManTech Division, the Air
...Read More.
'Jet Doctors' Diagnose and Keep Pilots Safe
Posted:

2017-12-11
People are encouraged to get annual health checks to reinforce building a long, healthy life. For the U.S. Air Force F-22 Raptor, those "health checks" are completed each day they fly. The fifth generation fighter jet's health is kept up to par thanks to the help of the nondestructive inspection team at Joint Base Langley-Eustis. They are responsible for detecting signs of abnormalities in parts and aerospace ground equipment, related to the F-22 to prevent any mishaps with the jets. "Everything we d
...Read More.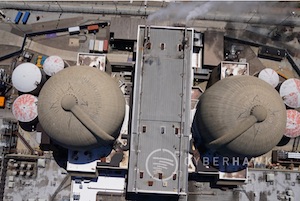 Cyberhawk Complete ASME Inspection at US Nuclear Power Plant
Posted:

2017-12-11
Cyberhawk Innovations, a market leader in inspection and survey using unmanned aerial vehicles (UAV), has completed another world first for the drone industry, this time in the nuclear energy sector. Cyberhawk inspected two concrete PWR containment domes for American Electric Power at the Cook Nuclear Plant, located along Lake Michigan's eastern shoreline. Although drones have previously been utilised in the nuclear industry this was the first time a drone has been used by the American Society of Mechan
...Read More.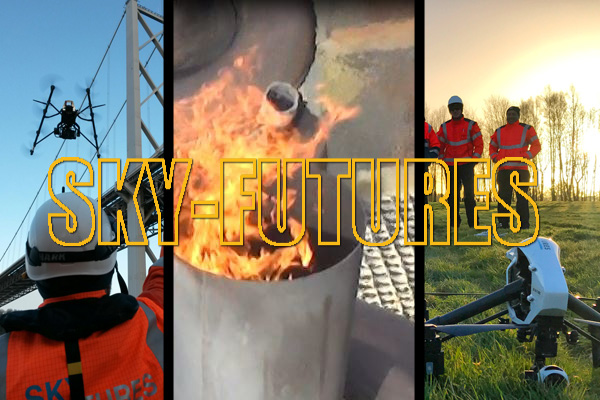 Sky-Futures Launches Drone-To-Go Enterprise Drone Solutions
Posted:

2017-12-11
Industrial inspection drone solution will enable Enterprise organisations to develop and launch a drone capability in just three months Sky-Futures, the world's leading provider of drone-based inspection solutions, has today announced the launch of 'Drone-To-Go', a full package drone solution for Enterprise. The out-of-the-box solution distinguishes itself in the market place by providing companies not only with a physical drone capability but also with a complete package including drone pilot training,
...Read More.
Berg Engineering Releases New Ultrasonic Leak Detector
Posted:

2017-12-11
Recently, Berg Engineering & Sales, Company Inc., specializing in nondestructive and material testing equipment and service, began selling a new ultrasonic leak detector alongside the previous LKS1000. Crafted by Synergys Technologies, the new the LEAKSHOOTER® LKS1000-V3 uses ultrasonic technology to detect compressed air, steam, and gas leaks through a unique leak detection camera, audio, and a color-coded system that allows users to pinpoint the precise location of leaks. Every picture taken with the LKS1
...Read More.
Next 10 >>>
Displaying 181 through 190 of 200

More Newss: 1 | 2 | 3 | 4 | 5 | 6 | 7 | 8 | 9 | 10 | 11 | 12 | 13 | 14 | 15 | 16 | 17 | 18 | 19 | 20