NDT News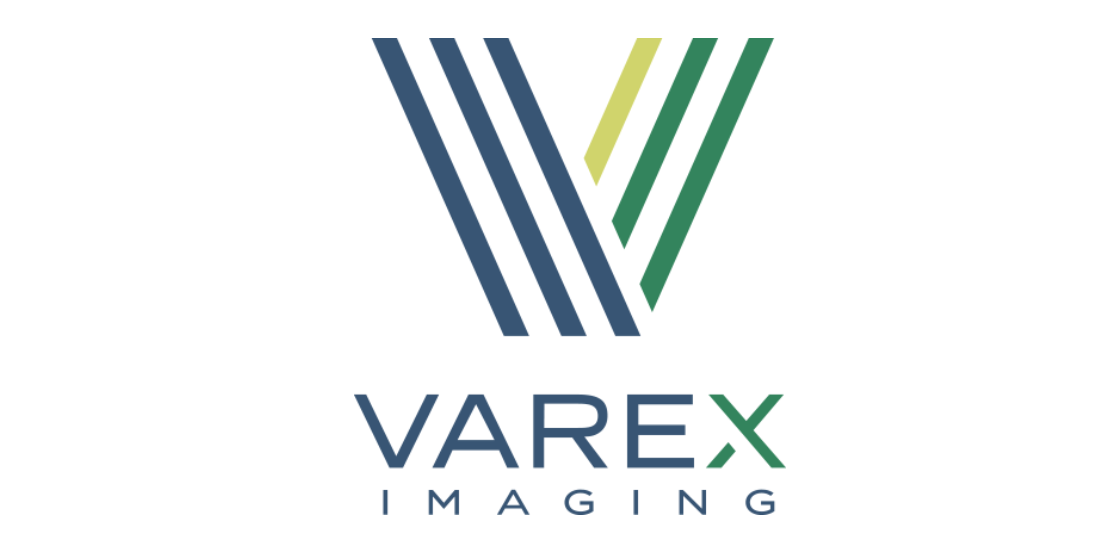 Varex Imaging To Showcase New X-Ray Digital Detectors
Posted:

2019-6-7
Varex Imaging Corporation (Nasdaq: VREX) today announced the company will be showcasing its X-ray components for nondestructive testing (NDT) and inspection (NDI) used in quality control and assurance at Control 2019 in Stuttgart, Germany. Varex will be introducing new digital detectors to this international gathering of leading service providers, equipment developers and research institutes working in the Industrial Inspection sector. At this trade show, Varex will be exhibiting a variety of digital fla
...Read More.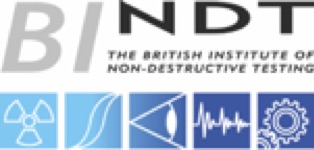 Three Weeks Until CM2019 Conference in Glasgow, UK
Posted:

2019-6-6
The Sixteenth International Conference on Condition Monitoring and Asset Management (CM2019), is taking place from Tuesday 25 to Thursday 27 June 2019 at The Principal Grand Central Hotel, Glasgow, UK. Full-time registration includes attendance at all conference sessions, entrance to the table-top exhibition, proceedings USB, coffee breaks, lunches, a guided walking tour and the conference dinner. For further information and to register, visit: https://www.bindt.org/events/CM2019/ Programme The CM2019 p
...Read More.
New Olympus DSX1000 Digital Microscope Offers Advanced Tools for Faster Failure Analysis
Posted:

2019-6-4
The new DSX1000 digital microscope combines the quality of renowned Olympus optics with the ease of use of digital technologies. Designed to measure and observe a variety of materials, the microscope offers guaranteed high- and low-magnification accuracy and precision* in a single instrument for users in the electronics, metal, semiconductor, automotive, aerospace and medical device manufacturing industries. New benefits and features enhance the DSX1000 digital microscope's performance and measurement ca
...Read More.
Robot from IIT Madras Checks Pipelines for Leakage
Posted:

2019-5-31
At a time when water scarcity pervades many urban centres, it is important to ensure that water being transported through pipes is not lost through leakages. In an attempt to address this issue, researchers from IIT Madras have developed a robot to check pipelines for leaks and other faults. Named Endobot, this robot is to be marketed by an IIT Madras incubated startup, Solinas Integrity, founded by the researchers. Quite often, pipes that transport water suffer from low maintenance and neglect w
...Read More.
Olympus at AISTech 2019: The Latest for the Steel Industry
Posted:

2019-5-31
At this year's Annual Iron and Steel Technology conference (AISTech), Olympus caught up with many customers from the steelmaking industry to share knowledge and show off some of our latest technology. Slag analysis with Vanta™ handheld XRF was a hot topic. Many visitors to our booth didn't realize that they can use a Vanta analyzer near the furnace to measure the slag and adjust the batch conditions in near real time. The analyzer's speed makes it easy to take several tests and average the results to overc
...Read More.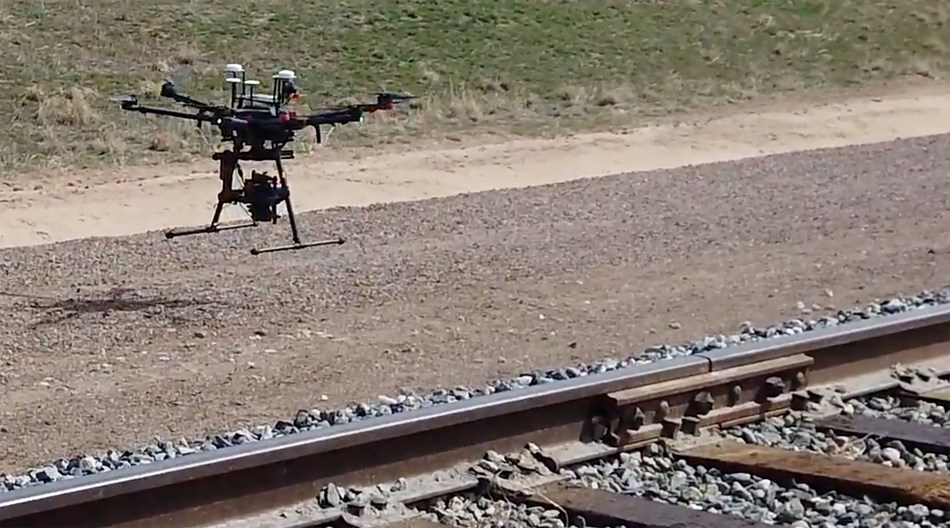 360 Rail Selects Ardenna's Rail Defect Detection SaaS
Posted:

2019-5-31
360 Rail Services, the leading provider of engineering, construction, operations and maintenance services for the rail industry, has announced the selection of Ardenna's Rail Defect Detection SaaS for integration with their new drone-based rail yard inspection service offering. Ardenna is the leader in Artificial Intelligence (AI)-based defect detection software and has seen great success in main line rail, covering over 28,000 miles of rail and processing over 3 million images. Ardenna will process 100% o
...Read More.

Teledyne Completes Acquisition of Scientific Imaging Businesses of Roper Technologies
Posted:

2019-5-31
Teledyne Technologies Incorporated (NYSE:TDY) ("Teledyne") and Roper Technologies, Inc. (NYSE:ROP) ("Roper") jointly announced today the successful completion of the previously announced acquisition by Teledyne of the Scientific Imaging businesses of Roper for $225 million in cash. The Scientific Imaging businesses include Princeton Instruments, Photometrics and Lumenera, as well as other brands. The Scientific Imaging businesses provide a range of imaging solutions, primarily for life sciences, academic
...Read More.
Fraunhofer Institute Presents inspECT-PRO Broadband Eddy Current Probe
Posted:

2019-5-31
Material inspection made easy: Fraunhofer scientists develop universally applicable broadband eddy current electronics. Current developments in the field of industry 4.0 such as the digitalization of production plants and processes provide massive new challenges to nondestructive inspection technologies. Fraunhofer IZFP scientists in Saarbrücken have developed a novel eddy current platform, which is able to operate currently necessary interfaces. As a consequence, the platform can easily be integrated in
...Read More.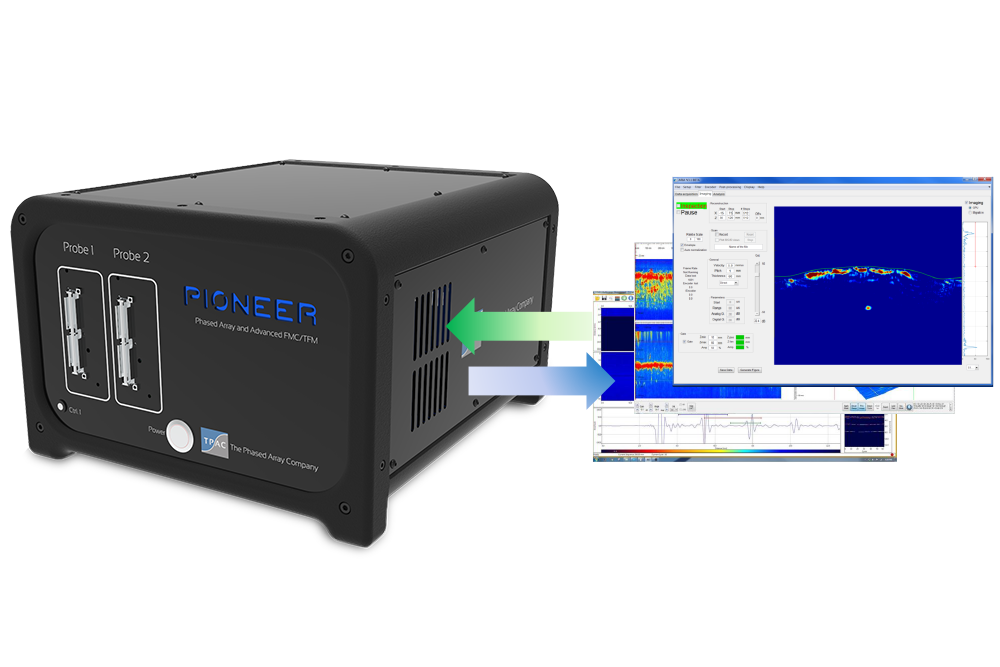 TPAC Launches Pioneer Phased Array FMC/TFM
Posted:

2019-5-31
The Phased Array Company (TPAC), world renowned experts in the field of ultrasonic Non Destructive Testing solutions, introduces the Pioneer, its new, powerful, and compact acquisition unit providing the most innovative Phased Array and Advanced FMC/TFM technologies. In order to respond to the growing need for faster and more accurate detection of material defects, TPAC has focused its strengths and high level experience to exploit the best features of the latest ultrasonic technologies. In particular, t
...Read More.
Quasset Test Facility Opens in the Netherlands
Posted:

2019-5-30
Quasset Test Facility (QTF) has opened in the Netherlands to facilitate the experimentation and validation of robotic solutions for inspection and maintenance. The 600-square-meter testing facility offers a highly flexible and controlled environment, housing a range of decommissioned assets which serve to test crawling, flying and swimming robotic systems. As an independent facility, QTF provides third-party assessments of technology for robotic and inspection systems. From start-ups to leading oil and g
...Read More.
Next 10 >>>
Displaying 181 through 190 of 200

More Newss: 1 | 2 | 3 | 4 | 5 | 6 | 7 | 8 | 9 | 10 | 11 | 12 | 13 | 14 | 15 | 16 | 17 | 18 | 19 | 20