NDT News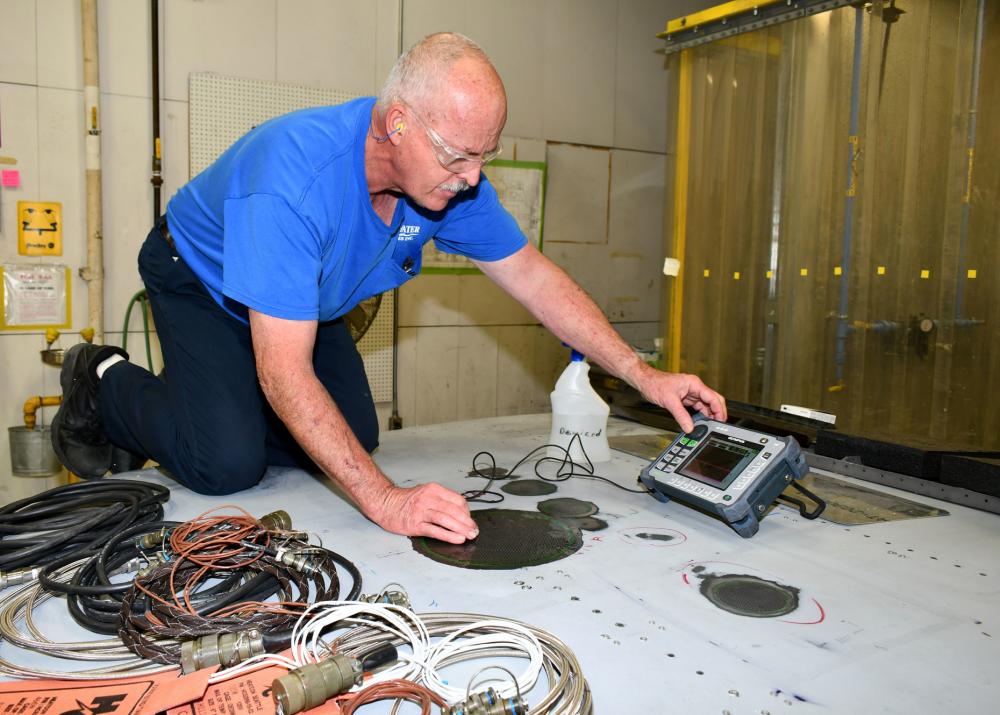 FRCE Training Assists WESTPAC
Posted:

2022-6-1
MARINE CORPS AIR STATION CHERY POINT, N.C. – Fleet Readiness Center East (FRCE) provides maintenance, repair, overhaul and technical services that support a variety of Navy and Marine Corps aircraft around the world. The depot also provides service to the Fleet through training for aircraft maintenance professionals who can then return to their respective organizations with the skills they need to maintain aviation readiness. Recently, FRCE facilitated a training that will assist Fleet Readiness Center
...Read More.
DÜRR NDT Recognized by Frost & Sullivan
Posted:

2022-6-1
Frost & Sullivan recently assessed the NDT workflow management software industry, and based on its findings, recognizes DÜRR NDT with the 2021 NDT Workflow Management Software New Product Innovation Award. The company enables less tedious and less time-consuming inspections to reduce operation time, and improve process efficiency and transparency through its Drive NDT holistic workflow management and reporting platform. It digitizes and streamlines components of the NDT workflow - including order entry, ins
...Read More.

Terahertz Imaging in Medical Diagnostics
Posted:

2022-6-1
The field of terahertz (THz) imaging based on time-domain spectroscopy (TDS), a versatile technique for gathering images that enable us to "see through" plastics, textiles, and cardboard, has made enormous progress during the past two decades. Terahertz wavelengths—ranging from approximately 30 µm to 3 mm—are strongly absorbed by liquids and metal material, which makes terahertz imaging ideal for use identifying such materials in applications like airport security scanners and food inspection. Unli
...Read More.
ANYbotics, Cognite & Accenture Enable Real End-to-End Robotic Inspection Solutions
Posted:

2022-6-1
Collaboration between information technology leader Accenture, robot solutions provider ANYbotics and, data and digital twin platform provider Cognite, has propelled robotics into a new era. This is the era of mobile, autonomous and intelligent robots. Robots that enable a new level of hyper-automation. Autonomous robot systems are performing an increasing range of tasks across industries and making independent decisions with a high degree of autonomy. Inspection walks in complex plants in the Oil and Gas,
...Read More.
How the VersaTrax™ Goes the Distance for Internal Pipeline Inspection
Posted:

2022-5-31
It's inevitable – even the best designed and maintained pipeline can have problems as it approaches the end of its intended design life. Being aware of possible defects and being able to assess their impact on the structural integrity of a pipeline is critical for operators. Okatecnologia, a pipeline inspection company serving the Chilean market, depends on its trusted VersaTrax™ pipe inspection vehicle to collect actionable data even in some of the most unforgiving environments. As the CEO of Okatecnologia
...Read More.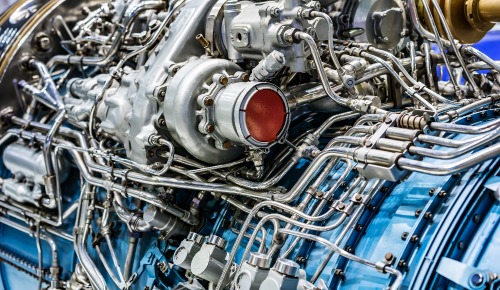 The Fast and Reliable Alternative for Orbital Weld Inspection: Eddy Current Array
Posted:

2022-5-26
Orbital welding is a widespread process used in the aerospace industry to produce high quality joints in fuel lines, brake lines, hydraulic lines, among other applications. The integrity of these welds is critical; a small defect could cause a leak and pose a major safety issue. To ensure the reliability of rockets and aircraft, non-destructive inspection is used to ensure the quality of the joint and prevent weld failure. Currently, penetrant testing and radiography are the most widespread method
...Read More.
PETRONAS And Waygate Partner on Robotic Inspection Solution
Posted:

2022-5-25
PETRONAS' technology commercialisation arm, PETRONAS Technology Ventures Sdn Bhd (PTVSB) has entered into a partnership with Waygate Technologies Robotics AG (WTR), to commercialise a jointly developed robotic inspection device and scale its utilisation in the oil and gas industry. Based on the BIKE robotic system, the device enables improved data management and inspection of confined or hard-to-reach spaces in oil and gas facilities - onshore and offshore. The enhanced technology includes a cleaning t
...Read More.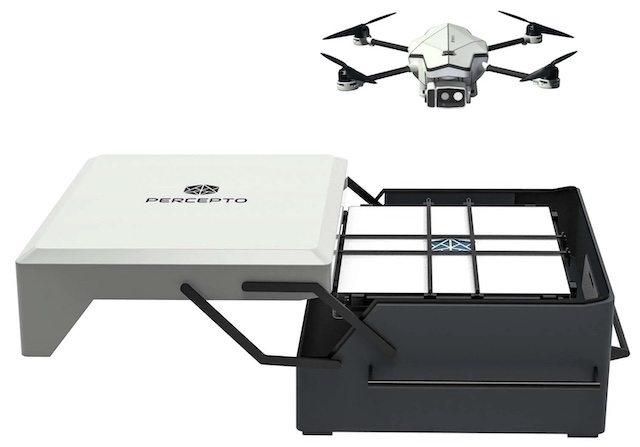 Percepto Drones to Fly without Operators Onsite
Posted:

2022-5-25
Percepto, pioneering autonomous inspection by industrial robotics, today announced that the Civil Aviation Authority of Israel (CAAI) has approved the operation of their drones Beyond Visual Line of Sight (BVLOS) for three industrial locations in Israel, including national water company Mekorot at its Eshkol site. The approval means that companies using Percepto drones to monitor their facilities no longer need an observer to be present during their operation. Percepto gained this groundbreaking BV
...Read More.
Aerial Robots Autonomously Measure the Thickness of Steel
Posted:

2022-5-25
Apellix™ is taking on corrosion control via aerial robotic systems. Also known as uncrewed aerial vehicles, UAVs, or drones, these aerial robots are software controlled for precision flight and automation. Based out of Jacksonville, Florida, USA, the company is an Olympus OEM provider and has integrated our 38DL PLUS™ (38DLP™) ultrasonic thickness gauge on their aerial robotic system to autonomously measure paint, steel, and metal thickness. We chatted with Bob Dahlstrom, Apellix CEO, to learn more about
...Read More.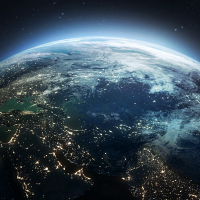 Make Space for Multi-Layered Pressure Vessel Inspection Solution for NASA
Posted:

2022-5-24
High pressure vessel inspection is a typical application for Eddyfi Technologies' advanced non-destructive testing solutions; you can readily find our sophisticated phased array ultrasonic testing, or PAUT, technology being deployed to ensure the continued safe operation of these critical assets. However, no two inspections are ever the same —and in this particular case— one might say it was out of this world. Nearly 200 steel high pressure vessels across eight NASA (the National Aeronautics and Space Admin
...Read More.
Next 10 >>>
Displaying 181 through 190 of 200

More Newss: 1 | 2 | 3 | 4 | 5 | 6 | 7 | 8 | 9 | 10 | 11 | 12 | 13 | 14 | 15 | 16 | 17 | 18 | 19 | 20