NDT News
Infrasense Researches Aerial Inspection of Bridge Decks
Posted:

2018-6-13
Infrasense recently completed an internal research effort to assess the feasibility and accuracy of aerial imaging for mapping bridge deck conditions. The results of this study provided support for implementation on upcoming projects. The primary advantage of the aerial method is its efficiency. Data can be collected for hundreds of bridge decks in a single day, and, using Infrasense's processing and analysis methods, defects can be quantified and mapped in no time! The two methods utilized for aerial su
...Read More.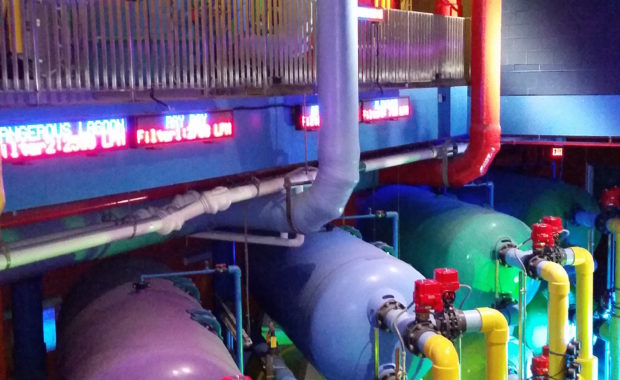 UTComp Licenses GRP Inspection System to Axis
Posted:

2018-6-12
UTComp is pleased to announce a licensing agreement with Axis Inspection Ltd. to bring the UltraAnalytix™ inspection system for glass-reinforced plastic (GRP) composites to customers in the Kingdom of Saudi Arabia. "We are proud to work with Axis Inspection to provide safe, fast and reliable evaluation of composites using the UltraAnalytixTM system," said Geoff Clarkson, president and CEO of UTComp. "UltraAnalytix™ is the only proven non-destructive, non-intrusive inspection method for industrial assets
...Read More.
CEPSA to Collaborate on Development of Drone Inspection in Energy Sector
Posted:

2018-6-7
- The company will work with La Línea Vertical and Dronetool to develop this system, which will be carried out at Cepsa's plant in San Roque (Cádiz). - The initiative is supported by the Center for Technological and Industrial Development (part of Spain's Ministry of Economy, Industry and Competition). - The aim is to optimize the time and efficiency of inspection processes at industrial centers. A consortium made up of Cepsa, La Línea Vertical, a specialist engineering company focused on non-destr
...Read More.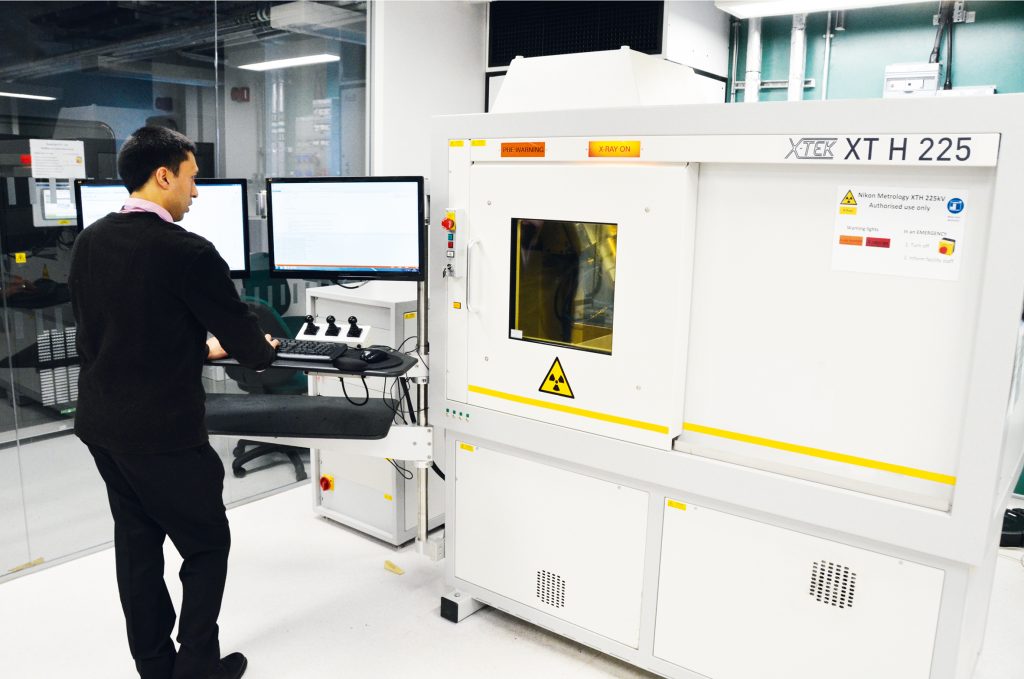 U of Manchester CT Systems Made Available for Commercial Projects
Posted:

2018-6-7
In the Henry Moseley X-ray Imaging Facility at The University of Manchester, the unique versatility of the Nikon CT systems enable its staff members to take on a great range of research and commercial projects. Nikon CT systems have been installed in the facility for almost 20 years, and they remain the workhorses of the facility today. The University of Manchester has been using Nikon CT for almost 20 years. The first system – an XT H 225 – was installed in the year 2000. Following this first investment
...Read More.
Decommissioning - To End or Extend?
Posted:

2018-6-7
The challenging conditions faced in today's oil and gas market has increased the focus on cost effective, sustainable operations. Operators are faced with the decision of extending or ending offshore production asset life and pre-decommissioning planning has emerged as a key challenge for the industry. Mitigating uncertainty, enabling decision making and justification as to whether to end or extend asset life, as well as detailed knowledge of asset conditions is crucial. In this blog, we will discuss how a
...Read More.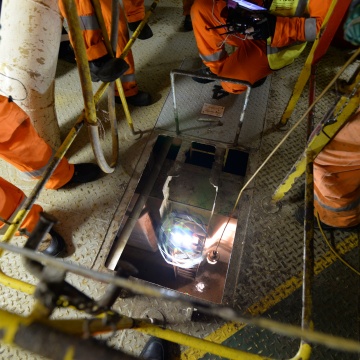 Texo DSI Completes Industry-First For Nuclear Sector
Posted:

2018-6-7
Texo Drone Survey and Inspection (Texo DSI), the owner operators of the world's most comprehensive and dynamic fleet of unmanned aerial vehicles has announced that it has carried out an internal UAV inspection of a live nuclear asset – a first for the global nuclear sector. Texo DSI were commissioned by URENCO UK to carry out an internal UAV inspection of one of its processing plants for fire compartmentation checks. The internal Remotely Piloted Aircraft System (RPAS) was deployed into the wall and c
...Read More.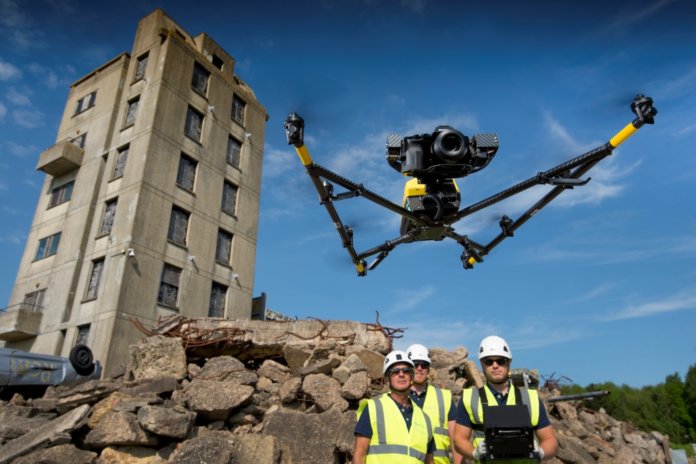 NATS Partners with Sky-Futures to Train Future Drone Inspection Pilots
Posted:

2018-6-7
NATS, the UK's leading air traffic control provider, and Sky-Futures, a world leader in commercial drone-based inspection services and training, have unveiled a ground-breaking new combined training course for commercial pilots at a launch event featuring hi-tech drone search-and-rescue and inspection demonstrations at an emergency services training facility in Gloucestershire. The demonstrations, which saw state-of-the-art Intel Falcon 8+ and DJI Inspire 1 drones conducting complex, high-spec inspe
...Read More.
Autonomous Rail Inspection in South Africa
Posted:

2018-6-7
The human and economic toll of railway accidents in South Africa has prompted the development of an innovative autonomous vehicle capable of improving protection against a wide range of risks. LIKE many countries, South Africa has been grappling with the challenge of reducing deadly and costly accidents where people cross railway infrastructure. According to the country's Rail Safety Regulator (RSR), 453 people were killed on South Africa's railways in 2015-16 including 370 people who were struck by tr
...Read More.
Carestream NDT and aycan Data Management Announce Partnership
Posted:

2018-6-4
Carestream NDT Partners with aycan Data Management To Deliver End-to-End Digital Solutions Customers to Benefit from Best-in-Class Products and Services for Image Acquisition, Analysis and Archiving for Industrial Applications ROCHESTER, N.Y., June 1, 2018 – Carestream Non-Destructive Testing, a division of Carestream Health, has formed a partnership with aycan Data Management, a worldwide provider of NDT DICONDE data management solutions. As part of this agreement, Carestream will offer customers
...Read More.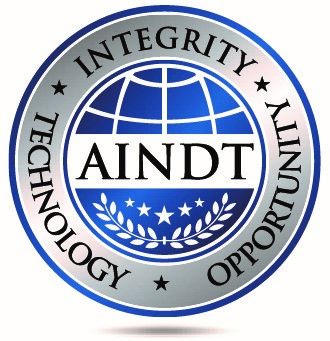 AINDT Expands Its Training Capabilities
Posted:

2018-6-4
The American Institute of Nondestructive Testing is excited to announce an expansion of its training capabilities. We are proud to welcome John Pariseau to the AINDT team as our Director of Curriculum Development. John brings extensive knowledge to AINDT and we would like to congratulate him on his award of AWS Certified Welding Inspector of the year for 2018. John is a Senior CWI, sits on various AWS committees, he holds ASNT Level III certifications in UT, MT, PT, and VT as well as several ICC certifica
...Read More.
Next 10 >>>
Displaying 181 through 190 of 200

More Newss: 1 | 2 | 3 | 4 | 5 | 6 | 7 | 8 | 9 | 10 | 11 | 12 | 13 | 14 | 15 | 16 | 17 | 18 | 19 | 20