NDT News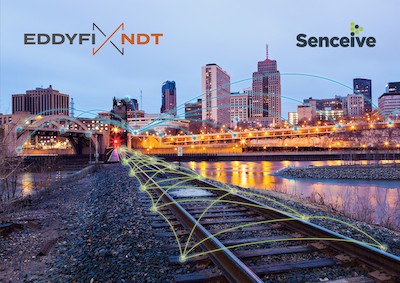 Senceive Acquired by Eddyfi/NDT
Posted:

2021-6-29
Senceive joins international industrial technology group to support continued innovation and growth Eddyfi/NDT announced today the acquisition of Senceive Ltd. Senceive will join Eddyfi/NDT as a separate entity and become the group's fifth platform and business unit, continuing to operate under the Senceive name. In addition, with this acquisition, Eddyfi/NDT reaches an important milestone of 10 acquisitions within the past 5 years. For over 15 years, Senceive has focused on bringing the very best int
...Read More.
DEKRA acquires CMC Testing and Certification
Posted:

2021-6-29
DEKRA, the global expert organization, has acquired Centro Misure Compatibilitá (CMC) in Thiene, Italy. This acquisition sees DEKRA further expand its global network of laboratories for electromagnetic compatibility (EMC) and radio frequency (RF) testing. As a result, DEKRA is further consolidating its position as a global provider of future-ready testing and certification services as well as laying the foundation for further growth in the region. CMC is a testing and certification company founded in 199
...Read More.
HiBot Robotic Arms See Fukushima Applications
Posted:

2021-6-29
They move like snakes and reach places that are too narrow or dangerous for humans. The robust robotic arms of the Tokyo-based company HiBot take inspection, maintenance and repair to new levels. In the past, maintenance was not given much consideration in the construction of industrial plants, buildings or bridges. As a consequence, the maintenance of aged objects is challenging and expensive. However, with the help of modern MRO (Maintenance, Repair and Overhaul) robots, damage can be detected, i
...Read More.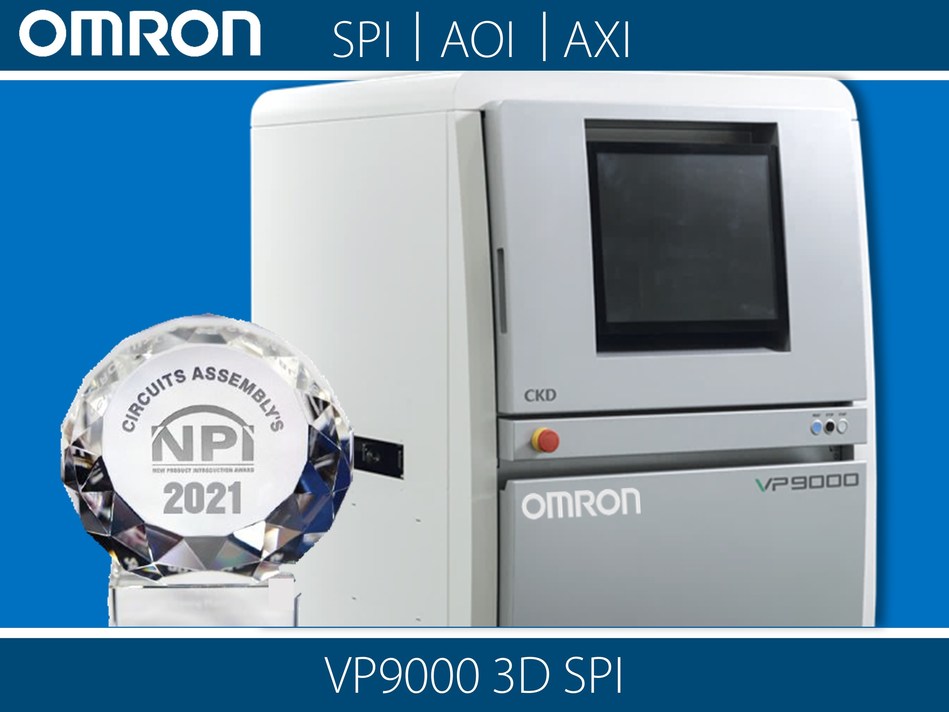 Omron Automation Americas wins 2021 Circuits Assembly NPI award for advanced 3D SPI solution
Posted:

2021-6-28
Omron Automation Americas, a global leader in SPI, AOI and AXI systems, has been acknowledged by Circuits Assembly Online Magazine with a 2021 New Product Innovation (NPI) award in the category of "Test and Inspection – SPI." During the award announcement on Tuesday, April 6th, the new Omron VP9000 3D SPI system was recognized for its innovative technology and outstanding performance for offering additional flexibility, reliability and compatibility. The updated user interface combined with precise, stab
...Read More.
Nanotronics to Open High-Tech Manufacturing Center at Brooklyn Navy Yard
Posted:

2021-6-28
Mayor de Blasio today joined the Brooklyn Navy Yard Development Corporation (BNYDC), Nanotronics, Empire State Development (ESD) and CUNY's Medgar Evers College for a ribbon-cutting ceremony to celebrate the opening of the company's flagship manufacturing center located in the Navy Yard's historic Building 20, a 150-year-old former shipbuilding factory. The opening reinforces the Navy Yard's mission to anchor the rebirth of urban manufacturing, create sustainable urban manufacturing jobs and grow the modern
...Read More.
Exyn Achieves Level 4A Drone Autonomy in Mine Inspection
Posted:

2021-6-28
Exyn Technologies, a pioneer in autonomous aerial robot systems for complex, GPS-denied industrial environments including underground mines, has announced it has achieved the highest documented level of aerial autonomy. At Level 4A Autonomy, Exyn's drones powered by ExynAI are now capable of free-flight exploration of complex spaces, with complete determination of flight path—at 2+ m/second flight speeds (2x the previous standard), and with higher quality data collection in larger volumes. In ideal conditio
...Read More.
Emerging Robotic Technologies for Oil and Gas Operations
Posted:

2021-6-28
Saudi Aramco is accelerating the adoption and scaleup of disruptive and multipurpose robotic technologies to deliver safer, cost-effective, and efficient inspection capabilities, emergency response, aerial mapping, project monitoring, security surveillance, and environmental monitoring. In view of Saudi Aramco's aspiration to be the leading digitalized energy company by 2022, the company is accelerating the adoption and scaleup of robotic technologies to address corporate challenges and introduce n
...Read More.
Metrology-Grade Inspection Accuracy Through Real-Time Calibration
Posted:

2021-6-28
As a global Tier-1 auto part supplier began mass producing single-piece die-cast aluminium shock towers for a popular SUV, they required an 100% inline inspection solution with metrology-grade accuracy to ensure the casted parts conformed to GD&T and design specifications. Aluminum high-pressure die-cast shock tower offers many advantages over traditional steel-sheet parts, including much improved stiffness and lighter weight that translate to better vehicle handling and fuel economy. Bluewrist off
...Read More.

UK to Permit Wider Use of Drones
Posted:

2021-6-28
The UK's aviation regulator has granted permission to a tech company to trial routine long-distance drone services, bringing another country into the global race to make drone use an everyday part of economic activity. The move was announced by the Civil Aviation Authority (CAA) on Tuesday. It will allow Sees.ai — which operates drones at industrial sites for inspection, monitoring and maintenance — to run so-called "Beyond Visual Line Of Sight" (BVLOS) services at three sites without pre-authorisi
...Read More.
Cygnus Mini ROV Success in Collaboration with Deep Trekker
Posted:

2021-6-22
The Cygnus Mini ROV Mountable thickness gauge has been specially designed to be mounted onto small observation ROVs with or without a manipulator facility. And most recently, Cygnus worked with the renowned Canadian ROV & crawler specialist-manufacturer "Deep Trekker" - to achieve full integration with their unique and polyvalent ROVs. Deep Trekker was founded in 2010 in Ontario and has innovation and collaboration at its heart; a perfect match for the application and customer-driven Cygnus. Cody War
...Read More.
Next 10 >>>
Displaying 181 through 190 of 200

More Newss: 1 | 2 | 3 | 4 | 5 | 6 | 7 | 8 | 9 | 10 | 11 | 12 | 13 | 14 | 15 | 16 | 17 | 18 | 19 | 20