NDT News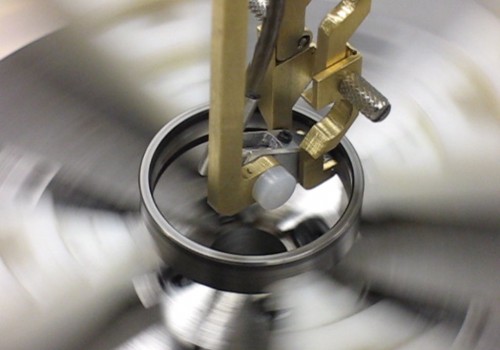 Techscan Introduces Advanced 3D Scanning Solutions for Aerospace
Posted:

2018-12-31
Advanced 3D Scanning Solution for Aero-engine Components Aero-engine disc components such as; bearing rings, fan and compressor discs are typically inspected at different stage of manufacturing from their pre-formed to final machined shape. Engine bearing are among components that are inspected at different manufacturing stage, from dimensional controls to the detection of the tiniest surface flaws on rolling surfaces (bearing raceways). Complementary NDT technologies such as ultrasonic, liquid penetrant
...Read More.
Train Wheel Inspection with Olympus FOCUS PX
Posted:

2018-12-31
When passengers board a train, most don't consider the amount of work that goes into inspecting key components to help ensure a safe ride. An essential tool in this inspection process is a phased array flaw detector that sends high-frequency sound waves from a probe into a component to look for defects. If the sound waves encounter a flaw, some of the sound energy gets reflected back to the probe. The flaw detector reads these signals and displays information that a trained inspector can use to assess the c
...Read More.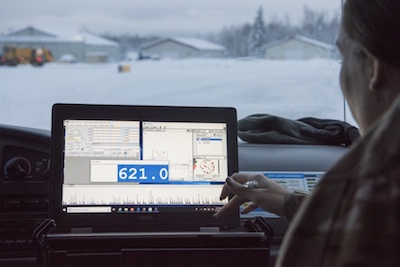 Evaluation Team Completes NDT Testing on JBER Airfields
Posted:

2018-12-31
Despite the upheaval of earth, and magnitude of damages a natural disaster causes, the installation has continually maintained its focus on executing agile combat support to the U.S. Air Forces Pacific region. An example of this continued action can be directly found through the award winning, Air Force Civil Engineer Center's Airfield Pavement Evaluation Team who were called upon to evaluate and verify potential non-visible pavement damage at all of JBER's airfields. "Our team is one of kind in the A
...Read More.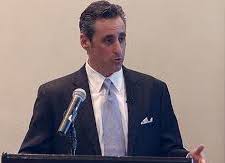 From Barry Bonds and The Million Dollar Arm to Drone Inspections: J.B. Bernstein and Avisight are on Top of Their Game
Posted:

2018-12-31
When my 17-year-old son heard that I was going to interview J.B. Bernstein, his first thought was that I had gotten the name wrong (surely his mother couldn't speak to anyone that cool.) His second thought was that we must be going to talk about sports, and he was anxious to save me embarrassment by offering a quick crash course. But while Bernstein is a major name in sports management, his new venture – Avisight – is on a whole new playing field: commercial drone inspections. It's a classic ent
...Read More.
NVIDIA Jetson CPU/GPU Will Power Robotic Inspection Devices of the Future
Posted:

2018-12-31
Delivery robots that speed orders right to your door. Manufacturing robots that collaborate with humans. Handheld DNA sequencers that help scientists save crops from disease. These machines are among the first to make the leap from sci-fi into reality, thanks to the latest advances in the NVIDIA Jetson AGX Xavier platform. And the massive AI capabilities powering them is moving within reach of a multitude of devices with the availability today of the Jetson AGX Xavier module, the latest addition to th
...Read More.
Aamir Khalid Named Chief Executive of TWI
Posted:

2018-12-24
After over 20 years with TWI – originally The Welding Institute – Prof Khalid will take over from the incumbent Christoph Wiesner at the beginning of February. The institute is home to over 40 Brunel staff and PhD students, who are working as part of the National Structural Integrity Research Centre (NSIRC), a state-of-the-art postgraduate research facility established by TWI and Brunel in 2012. Prof Khalid said: "It is a privilege to be selected and to have the opportunity to build on the company's r
...Read More.
Researchers Develop Nondestructive Method to Measure Salt Content of Concrete
Posted:

2018-12-24
Researchers from the RIKEN Center for Advanced Photonics (RAP) have used a method, using the RANS compact neutron source, to non-destructively measure the salt content of structures such as bridges, tunnels, and elevated roadways, which can suffer from degradation due to exposure to salt from seawater and other sources. The collapse of a bridge in August in Genoa, Italy, leading to the deaths of 37 people, has highlighted the danger posed by aging infrastructure. Japan, like many countries, faces major p
...Read More.
LynX Inspection is Ready for Industry 4.0
Posted:

2018-12-24
LynX Inspection, a company that offers innovative inspection solutions for the industrial sector, is proud to have successfully completed its first round of financing. Over $1 million was raised thanks to the support of Anges Québec's members, its sidecar investment fund Anges Québec Capital, Fonds Innovexport and ACET Capital. "This first round of financing is an important step in the company's development, letting us move from R&D to the market," said Luc Perron, President and CEO of LynX Inspection. "
...Read More.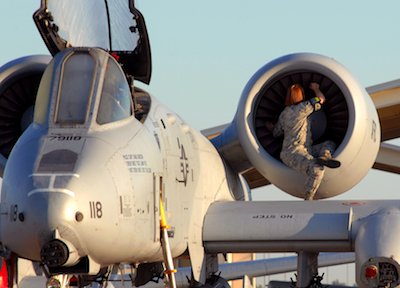 War2In Inspection Training Program Relocating to Bellemont
Posted:

2018-12-24
War2In, an innovative training program that certifies veterans and others in the lucrative field of non-destructive testing (NDT), is relocating from the Moonshot at NACET business accelerator to its own, larger facility in nearby Bellemont. War2In – the name is a shortening of "Warrior To Inspector" – was the first Moonshot client to occupy the accelerator at NACET when it opened in October 2015. "In about three years, we outgrew our space in the accelerator," said Kenny Greene, War2In's founder and
...Read More.
Nordson SONOSCAN adds C-SAM® Acoustic Micro Imaging Tools
Posted:

2018-12-24
To reliably detect, image and analyze defects in electronic components and similar items, it makes sense to employ multiple nondestructive tools and methods. As part of Nordson's recent acquisition of Sonoscan, a Nordson DAGE X-ray tool was recently added to the C-SAM® acoustic micro imaging tools at Nordson SONOSCAN. Customers bring their tough problems to the SonoLab. Are these flip chip and BGA bumps intact and properly bonded? Are there voids in the underfill? Why do the die in these IGBT modules ke
...Read More.
Next 10 >>>
Displaying 181 through 190 of 200

More Newss: 1 | 2 | 3 | 4 | 5 | 6 | 7 | 8 | 9 | 10 | 11 | 12 | 13 | 14 | 15 | 16 | 17 | 18 | 19 | 20