NDT News
Varex Showcases Industrial Cone Beam Computed Tomography
Posted:

2020-3-8
Varex Imaging Corporation (Nasdaq: VREX) today announced it will showcase its updated 3D VSHARP software for industrial cone beam computed tomography (CBCT) at iCT2020. The 10th conference on Industrial Computed Tomography is attended by business and research leaders, as well as international experts and decision-makers from the industrial imaging sector. "Varex has a successful history of innovation and introducing game-changing technology to the X-ray imaging market," said Sunny Sanyal, Chief Executive
...Read More.
Detecting Corrosion Defects in Pipelines with Neutron Backscatter
Posted:

2020-3-8
The identification of corrosion, cracks and defects in pipelines used for transporting oil and gas can reduce the possibility of leaks, and consequently, it can limit the extent of an environmental disaster, public hazard and the associated financial impact of such events. Typically, corrosion in oil pipelines is measured with non-destructive ultrasonic or electromagnetic techniques, on the basis that corrosion and defects are often manifest as a change of thickness in the steel from which pipelines are mad
...Read More.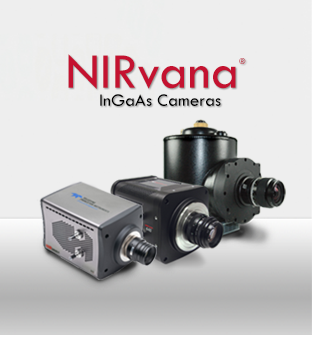 Teledyne Princeton Instruments Expands NIRvana SWIR Camera
Posted:

2020-3-8
Princeton Instruments announces the immediate availability of its newest offering in the NIRvana® SWIR portfolio: the NIRvana HS. The NIRvana HS offers an exciting, truly innovative set of world-class performance features utilizing the advantages of the second near-infrared window (NIR-II) window to meet the increasingly diverse needs of today's scientific, industrial, and medical communities. Building on the success of the high performance NIRvana LN (liquid nitrogen cooled) and the NIRvana 640 (super-cool
...Read More.
Nanotronics Presents New Offerings in Photonics
Posted:

2020-3-8
On February 4th, 2020, Nanotronics, the inventor of a platform that combines AI, automation, and sophisticated imaging for industrial inspection, presented two papers at SPIE, the International Society for Optics and Photonics, for Photonics West, held in the Moscone Center. "The two works presented at SPIE West represent Nanotronics' continual drive to combine Artificial Intelligence and Optical measurements," says Vadim Pinskiy, Vice President of Research and Software Development at Nanotronics. "We sh
...Read More.
Eddyfi Releases Capture™ Advanced TFM Toolbox
Posted:

2020-3-4
Eddyfi Technologies is excited to announce the release of Capture™ version 3.1. Capture is the software driving both the M2M Gekko® and the M2M Mantis™ portable instruments and was the first commercial software of its kind to offer real-time TFM (Total Focusing Method). Since 2013, the software has continuously evolved to offer more and more advanced features, while keeping a strong focus on simplicity and ease of use for thousands of users worldwide. This latest version is a major milestone for the M2M
...Read More.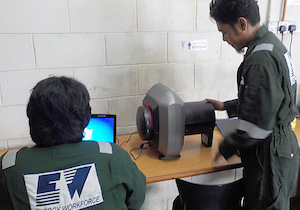 DÜRR NDT CR 35 Makes Offshore Inspection Easy
Posted:

2020-3-2
Energy Workforce Sdn Bhd with 80 employees and headquarters in Selangor, Malaysia have relied upon the DÜRR NDT CR 35 NDT scanner since 2017 for their radiographic inspection work in offshore platforms as well as in processing plants, serving major local customers such as Petronas and Carigali Hess. The CR 35 NDT is Energy Workforce's first foray into digital radiography. Previously, only conventional film was used for radiographic inspection and according to Mr. Quayum, Radiation Protection Officer: "Co
...Read More.
Phoenix Awarded US Army IDIQ Contract to Demonstrate Neutron Radiography
Posted:

2020-2-28
Madison-based nuclear technology company Phoenix, LLC. has been awarded a $10 million ceiling IDIQ (indefinite quantity, indefinite delivery) contract with the US Army to demonstrate improved neutron radiography and X-ray techniques applicable to the quality assurance of ammunition, armaments, or components of weapons and defense systems. This contract includes the development of software packages which will allow Army radiographers to more easily identify defects and interpret part or assembly quality. Add
...Read More.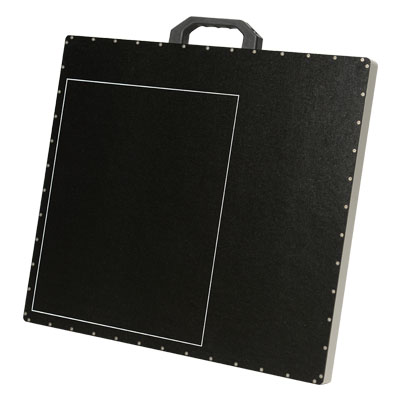 Varex to Showcase Industrial Cone Beam Computed Tomography
Posted:

2020-2-28
Varex Imaging Corporation (Nasdaq: VREX) today announced it will showcase its updated 3D VSHARP software for industrial cone beam computed tomography (CBCT) at iCT2020. The 10th conference on Industrial Computed Tomography is attended by business and research leaders, as well as international experts and decision-makers from the industrial imaging sector. "Varex has a successful history of innovation and introducing game-changing technology to the X-ray imaging market," said Sunny Sanyal, Chief Executive
...Read More.
BCA Group to Adopt ProovStation Across Europe
Posted:

2020-2-28
Plans are being implemented for up to 40 inspection portals to be deployed across the BCA Group, starting in February 2020. At the 2020 CES in Las Vegas, ProovStation and BCA Group, Europe's leading vehicle remarketing company, today confirmed a commercial agreement to implement ProovStation inspection portals in BCA auctions and logistics compounds across Europe. The roll-out, which is planned to cover 13 countries, will commence in February. Thanks to industry-leading artificial intelligence, ProovS
...Read More.
Mounted Optics for Simplified System Integration
Posted:

2020-2-28
Edmund Optics® (EO), a renowned provider of optical components, continuously expands its product offering to reflect market developments and customer needs. New products are added each month to better serve the industry. This release features two recent additions: TECHSPEC® Mounted MgF2 Coated Plano-Convex (PCX) Lenses and C-Mount Longpass Glass Color Filters. TECHSPEC? Mounted MgF2 Coated Plano-Convex (PCX) Lenses feature TECHSPEC MgF2 Coated Plano-Convex (PCX) Lenses pre-mounted in C-Mount housings to
...Read More.
Next 10 >>>
Displaying 181 through 190 of 200

More Newss: 1 | 2 | 3 | 4 | 5 | 6 | 7 | 8 | 9 | 10 | 11 | 12 | 13 | 14 | 15 | 16 | 17 | 18 | 19 | 20