NDT News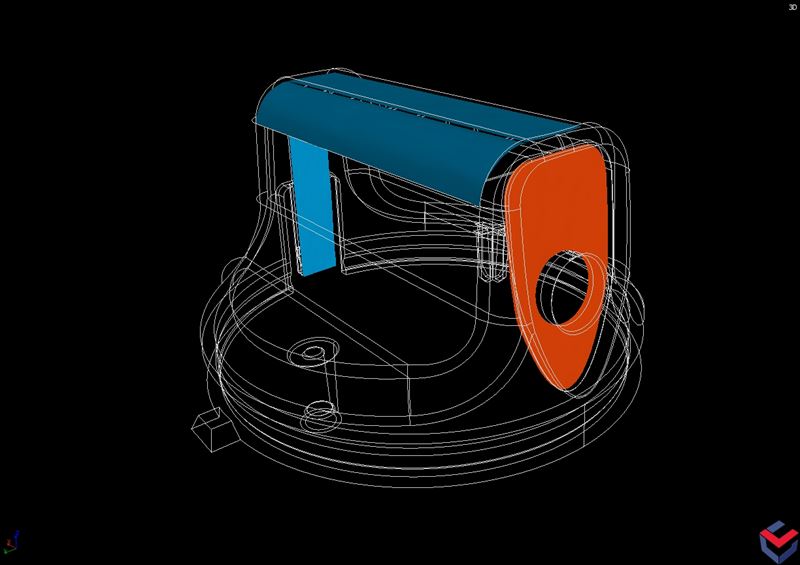 Volume Graphics Teams with Industry Consortium
Posted:

2019-9-29
Volume Graphics, the leading provider of industrial CT software according to management consultants Frost & Sullivan, has announced its involvement with the Kunststoff-Institut in a second joint project on "Rapid Tooling" with companies from a wide range of industries. As a project partner, Volume Graphics brings expertise in quality assurance and process optimization to the team via its advanced industrial computed tomography (CT) data-analysis software. "Working on this project with Kunststoff-Institut
...Read More.
SeekOps Maximizes Efficiency for Oil and Gas Leak Inspection
Posted:

2019-9-29
SeekOps Inc., a gas sensor manufacturer and service provider, is integrating its proprietary SeekIR® gas sensors with the newly developed US-1 Unmanned Aerial System (UAS). This new platform, manufactured by Impossible Aerospace, allows SeekOps' natural gas leak inspection service to address larger geographical areas and complex facilities. The US-1 offers industry-leading flight times 3x greater than other all-electric multirotor drones. Through this partnership, SeekOps builds on its state-of-the-art offe
...Read More.
INSPECTIS Launches 'Game-Changer' 4K Ultra HD Digital Microscope
Posted:

2019-9-29
INSPECTIS AB announces a new generation of the U30 series digital microscopes. The U30s, U30 and U30s EWD versions offer more than twice the magnification (x168 with +10 macro lens) of the current U10 series, raising video inspection to new levels. The new U30 will be on exhibit at SMTAI 2018 in Booth #723 (Ascentech). In making the announcement, Alistair Gooch, Marketing Manager, said, "The U30 Series really brings the 'wow!' factor to the INSPECTIS line. See this and you won't want FHD anymore! It's n
...Read More.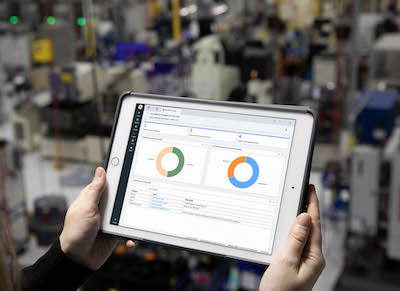 GE Digital Launches New Capabilities to Automate Inspections
Posted:

2019-9-29
Unique in the market, APM Integrity's new Compliance Management feature automates mechanical integrity planning – reducing regulatory risk, increasing team efficiency and improving safety. GE Digital (NYSE: GE) has announced the general availability of enhanced Compliance Management features in its Asset Performance Management (APM) Integrity software for the oil and gas, chemical and power industries. Developed in collaboration with one of the largest U.S. petroleum refiners, Compliance Management is a
...Read More.
Allied Vision and Antmicro Announce Partnership for Vision and AI Systems
Posted:

2019-9-29
Allied Vision, a global provider of industrial camera solutions and Antmicro, a software-driven tech company developing advanced open source-based edge computing systems, have announced a strategic partnership to drive their common goals in building complex and portable vision systems. The announcement is made to underline the ongoing collaboration between the companies that started with the joint demonstration of a successful technology integration between Allied Vision's revolutionary Alvium camera ser
...Read More.
Sensor Networks, Inc. to Exhibit and Present at ASNT Annual Conference in Las Vegas
Posted:

2019-9-24
State College, PA - Sensor networks, Inc. (SNI) will be attending the 2019 American Society for Nondestructive Testing (ASNT) Annual Conference in Las Vegas this coming November. the ASNT Annual Conference provides a forum for the exchange of theoretical, scientific and application information. In addition to being an exhibitor, SNI's Mark Matthews, Sales Manager for North America (Remote Visual/Retrieval Systems), will be presenting a discussion on Nuclear Inspection Issues. Specifically, the "Develo
...Read More.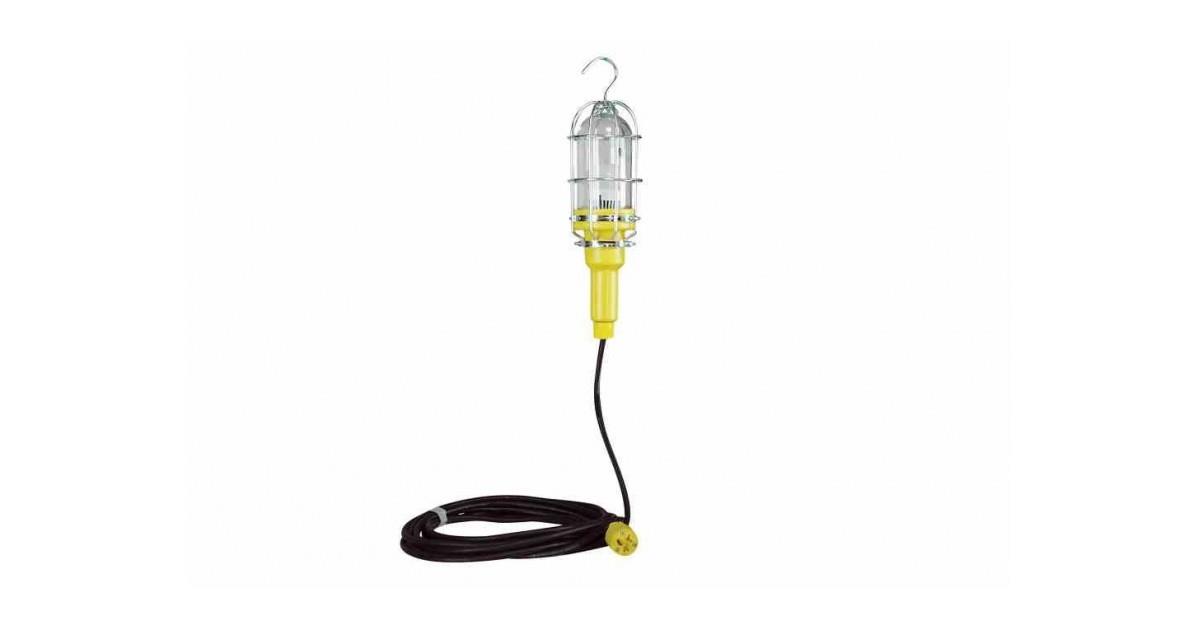 Larson Announces Release of Handheld Inspection Lamp
Posted:

2019-9-24
Larson Electronics, a Texas-based company with over 40 years of experience spearheading the industrial lighting and equipment sectors, announced the release of a waterproof and vapor proof hand lamp/drop light. This inspection drop light comes in red, blue, green, amber, and white light outputs and is made to prevent the intrusion of water and moisture into the handle and head when in use. This 10-watt unit produces 1,050 lumens of colored lighting and features 150 feet of SOOW cord. The VPLHL-LEDC-150 L
...Read More.
Newly Rebranded Spectis Robotics Seals Deals
Posted:

2019-9-24
Spectis Robotics, a leading provider of remotely operated robotic crawlers and camera systems, has announced two international distribution agreements. The new company – which re-branded from Inuktun Europe in June – has moved swiftly to agree a deal with Dekra Visatec GmbH, a German designer and manufacturer of high-quality visual inspection camera systems for specialist industrial markets. It has also reached an agreement with SuperDroid Robots Inc. – an American firm whose range of standard and cus
...Read More.
Spectroline Releases the CLARITY™ 365 UV Light
Posted:

2019-9-24
Spectronics Corporation is proud to release the CLARITY™ 365: their first ASTM-compliant flashlight for non-destructive testing (NDT). Standing up to strict NDT standards, this product provides all of the top features required in an NDT flashlight. The IP68-rating means that it can withstand continuous emersion in one meter of water, making it ideal for rough environments. The 9-hour battery life is enough for a full work shift, making it the longest-running NDT flashlight on the market. Each CLARITY™ 36
...Read More.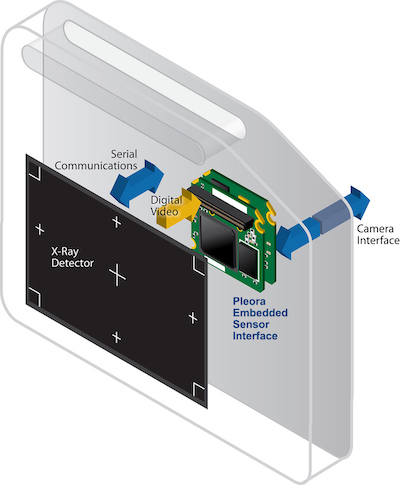 Pleora Technologies Advances Flat Panel Detectors
Posted:

2019-9-24
Pleora Technologies, the world's leading supplier of high-performance sensor interfaces, today introduced new embedded hardware and IP solutions that provide a straightforward way for manufacturers to integrate high-bandwidth Gigabit Ethernet connectivity into flat panel detectors (FPDs). Pleora now offers the industry's widest portfolio of sensor interfaces for FPDs. The company's market-proven products are widely deployed in new and retrofit radiography, panoramic dental, and cargo screening X-ray app
...Read More.
Next 10 >>>
Displaying 21 through 30 of 200

More Newss: 1 | 2 | 3 | 4 | 5 | 6 | 7 | 8 | 9 | 10 | 11 | 12 | 13 | 14 | 15 | 16 | 17 | 18 | 19 | 20