NDT News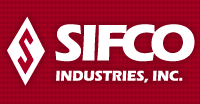 SIFCO Earns NADCAP Certification for Metallic Materials Manufacture
Posted:

2018-2-5
SIFCO Industries, Inc. (NYSE-American: SIF), February 2, 2018. On December 27, 2017 SIFCO's Cleveland location became the first United States forging manufacturer to obtain NADCAP Metallic Materials Manufacturing certification ("MMM"). The scope of the audit undertaken to obtain this certification included forging equipment and processes to ensure consistency of manufacture. Other processes audited covered billet cutting, preparation, and heating, as well as post-forging operations. With mandates on the hor
...Read More.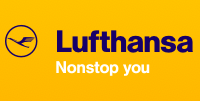 Pepperl+Fuchs and Lufthansa Technik Found Start-Up 3D.aero
Posted:

2018-2-1
The two German companies Pepperl+Fuchs GmbH of Mannheim and Lufthansa Technik AG of Hamburg have founded an equally owned joint venture called 3D.aero GmbH. The aim of this new company is to research, develop and sell innovative automation solutions for the aviation industry. Furthermore, it will work on solutions for the digitalization of workshops. Its headquarters are at the ZAL TechCenter in Hamburg-Finkenwerder, one of the largest and most modern aviation research centers in the world. This location wi
...Read More.
Avitas Leverages Limelight for Data Privacy and Security
Posted:

2018-1-30
Limelight Networks, Inc. (Nasdaq: LLNW), a global leader in digital content delivery, today announced that Avitas Systems, a GE Venture, is using its global private network and distributed cloud infrastructure to deploy its next-generation, automated inspection platform, which processes time-sensitive industrial IoT data using advanced analytics based on machine learning and artificial intelligence. Avitas Systems will also leverage Limelight's expansive global points of presence to create partitionable pri
...Read More.
Invert Robotics Nabs Investment for Climbing Inspection Robots
Posted:

2018-1-30
The latest investment offering for inspection industry disruptor Invert Robotics has closed after attracting considerable interest from a number of high net worth and institutional investors from across Australia and New Zealand. Invert Robotics provides non-destructive inspection services using state of the art mobile climbing robots. Invert Robotics' climbing robots enable precise and accurate remote inspection of non-ferromagnetic surfaces such as stainless steel, carbon fibre, aluminium and glass. In
...Read More.
Alliance Tank Service Acquires Willbros Tank Services
Posted:

2018-1-30
ATS Group LLC (ATS) announce today the strategic acquisition of Willbros Tank Services from Houston-based Willbros Group Inc. (NYSE: WB). The closing was completed effective January 1, 2018. The expanded company will operate as ATS Group, LLC (dba Alliance Tank Service). ATS will have offices in Cushing, OK; Tulsa, OK; and Channelview, TX. "Customers should expect the same familiar faces in the office, on the shop floor, and in the field. The New ATS will continue to provide the same outstanding customer
...Read More.
Join Olympus for Feb. 28 Webinar on Offshore Corrosion Monitoring
Posted:

2018-1-29
In this webinar, we introduce the features and technical specifications of the EPOCH® 6LT portable flaw detector's corrosion module software option and discuss the instrument's benefits for offshore platform corrosion inspections. The EPOCH 6LT flaw detector with the corrosion module combines the most important features of a corrosion gage with the capabilities of a flaw detector in a highly portable and intuitive instrument. The software enables you to easily switch between precision thickness and high
...Read More.
Enabling Safe and Efficient On-Stream Pipeline Inspection with Computed Radiography
Posted:

2018-1-26
Mozzat Enterprise Sdn Bhd (MESB), located in Brunei with around 200 employees, provides a wide range of NDT on-stream inspection services to the local oil and gas industry, primarily to Brunei Shell Petroleum, as well as to other companies in the surrounding region. MESB has various certifications, including ISO 9001, ISO 14001, BS OHSAS 18001 and was the first local company in Brunei to achieve ISO/IEC 17020 certification from ANSI-ASQ National Accreditation Board (ANAB) in the United States. MESB has b
...Read More.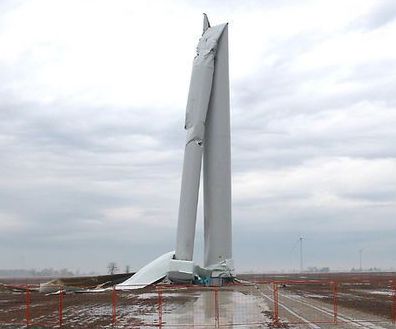 Authorities Call for Turbine Inspection
Posted:

2018-1-25
Rick Nicholls wants assurances that other turbine towers in south Raleigh won't topple over like one did last week. The Chatham-Kent-Leamington MPP knows the company is looking into the cause of the collapse, but said Monday, "I want to call on the ownership of those turbines to do a thorough inspection of all the remaining turbines in that wind farm." Nicholls said he wants to know the results of the investigation, including the company that built the turbine towers, as "there could be a flaw in the engin
...Read More.
Sortie Support Team Delivers Decisive Air Power
Posted:

2018-1-25
We often think about all the aircraft involved in delivering cargo, bombs and personnel on the battlefield. The people behind the scenes are often forgotten. These Airmen are responsible for making sure the tools and equipment needed to repair aircraft are accessible and working properly. The 386th Expeditionary Maintenance Squadron Sortie Support Flight is made up of four flightline occupations, or Air Force specialty codes, that contribute to Operation Inherent Resolve. The team issues, maintains and i
...Read More.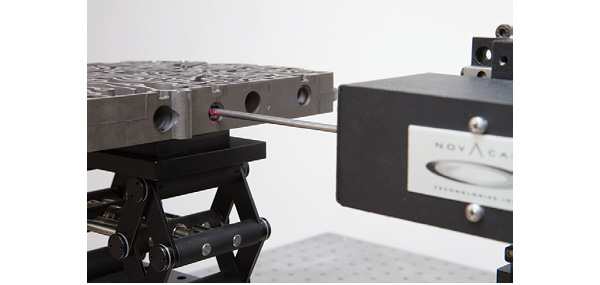 3D Imaging Enables High-speed Bore Inspection
Posted:

2018-1-25
New inline-inspection applications are being developed for industry thanks to advances in high-speed, low-coherence interferometry, a high-resolution three-dimensional (3D) imaging technology. Precision bore holes, for example, must adhere to strict geometric dimensioning and tolerancing (GD&T), including straightness, cylindricity, circularity, taper, distortion, runout, roughness characteristics, semi-transparent coating thickness, or defect characterization. Also, features on the insides of bores, such a
...Read More.
Next 10 >>>
Displaying 21 through 30 of 200

More Newss: 1 | 2 | 3 | 4 | 5 | 6 | 7 | 8 | 9 | 10 | 11 | 12 | 13 | 14 | 15 | 16 | 17 | 18 | 19 | 20