NDT News

IONIX EXPANDS HOTSENSE™ UT WITH NEW PROBES
Posted:

2021-11-12
Ionix has launched a range of new HotSense™ ultrasonic testing probes following the successful release of its HS582i 5 MHz 8mm dual probe in 2020. The range is capable UT inspections up to 550 ºC, with increased wear resistance. Two new variants, the HS2122i and HS5122i, offer a lower frequency and larger tip diameter format of the HotSense™ inspection transducer that have been developed to enable on stream thickness measurements and surveys to be made, even on hot assets. The HS2122i is a 2.5MHz prob
...Read More.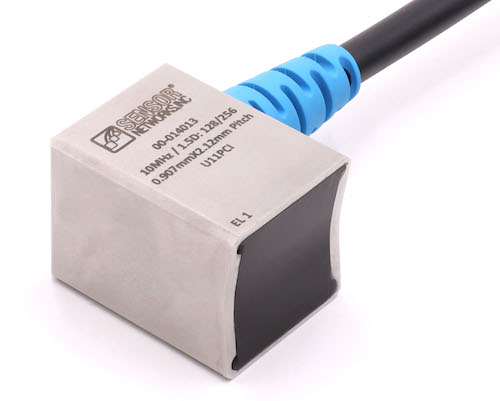 Sensor Networks Expands with 256 Element Matrix Array UT Transducers
Posted:

2021-11-4
Dr. James Barshinger, Chief Technology Officer of Sensor Networks, Inc., (SNI) is pleased to announce the company's expanded capabilities into the design and manufacturing of high-element-count 1.5 and 2D matrix array UT transducers. Their new, advanced manufacturing processes have been refined, allowing efficient and orderly management of up to 1,000 elements in a rugged & robust transducer package with integral cable and connector. The custom-elevation focused 1.5D 128/256-element transducer assembl
...Read More.
How to Implement Phased Array Inspections for Stainless Steel Welds
Posted:

2021-11-2
Phased array technology is well established for the inspection of new welds during fabrication. In recent years, operators have moved away from outside radiography for critical weld inspection and are using phased array as the primary volumetric NDT method for quality assurance. Advanced ultrasonic methods are free from hazardous material, remove safety concerns and are able to provide instantaneous results for weld quality. In addition, phased array has the ability to provide cross sectional information of
...Read More.
Pine Environmental Is Exhibiting at ASNT – Visit Us at Booth #765
Posted:

2021-11-1
Pine will be exhibiting and showcasing top industry products at the ASNT event of the year, November 15 – 18, 2021, in Phoenix, Arizona. Stop by our booth #765 and meet our team of experts and see demonstrations of our products. This NDT industry event will have more than 2,500 professionals and over 225 exhibitors. We look forward to seeing you there.
...Read More.
Teledyne FLIR Unveils Radiometric Vue TZ20-R Thermal Zoom Drone Payload
Posted:

2021-11-1
High-Resolution Radiometric Gimbaled Thermal Drone Payload for the DJI V2 Matrice 200 Series and Matrice 300 Offers Pixel-by-Pixel Temperature Measurement with up to 20 Times Digital Zoom Teledyne FLIR made available today the FLIR Vue® TZ20-R, a high resolution, thermal zoom gimbal, purpose-built for the DJI® V2 Matrice 200 Series and Matrice 300 airframes and includes radiometry to measure the temperature of every pixel in the scene. Featuring two 640x512 resolution FLIR Boson® thermal camera modules,
...Read More.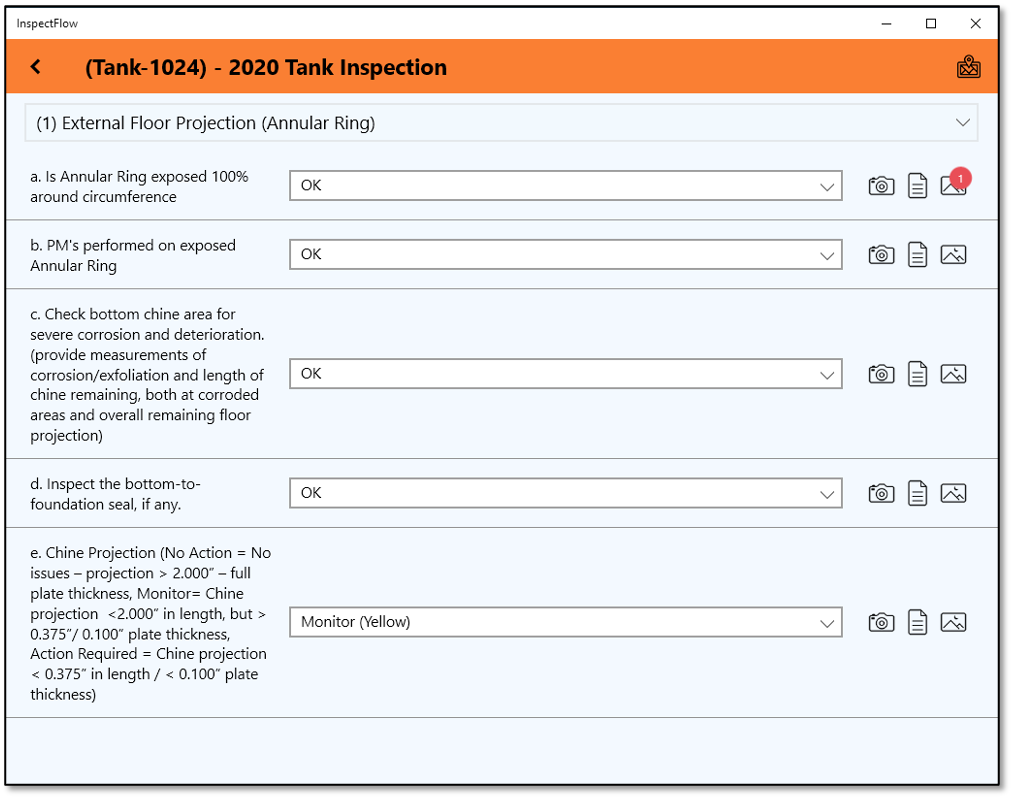 HUVR Releases Ultrasonic Inspection Workflow Module
Posted:

2021-11-1
HUVR, Inc. (HUVR), a leader in digitizing inspection workflows, announced the addition of a new HUVR InspectFlow Inspection Module that enables ultrasonic testing (UT) workflows on the HUVR platform. Leveraging their experience providing customizable inspection, collection, storage and reporting capabilities, HUVR worked closely with industry leaders to develop their new standards-based UT module. It extends their existing nondestructive testing workflows for radiographic and eddy current testing, adding na
...Read More.
Digital Aerolus Introduces New Commercial Drone Products
Posted:

2021-11-1
Digital Aerolus, Inc., an autonomous technology developer and provider of confined space UAVs, introduces four new products at the Commercial UAV Expo, September 7 to 9 in Las Vegas. Digital Aerolus CEO Jeffery Alholm will be presenting Exhibit Hall Theater on 9/8, and he is featured on a panel at the conference on September 9 on "Mining & Aggregates." "We excited to announce our latest products for scanning and products designed for mine inspections, as well as broad use of confined space inspections,"
...Read More.
Nexxis Launches Magneto-EX Robotic Inspection Device
Posted:

2021-11-1
The world's first, fully design-approved EX-rated robotic camera inspection device — Magneto-EX. The brainchild of WA-based robotics firm Nexxis, the spider-like device with its magnetic feet is the first system to be developed which is suitable for use in hazardous area inspections. Nexxis' managing director Jason De Silveira says Magneto-EX is a game changer not only for the oil and gas sector, but any industry where there is a need for hazardous, confined space inspections. "Whether it's operati
...Read More.
Rope Access Repair Creates Added Synergy and Value
Posted:

2021-11-1
MHT Access Services Inc. (MHT), based in Houston, provides innovative solutions for industrial inspection, maintenance and repair. To create added value and synergy between these distinct services, MHT utilizes its own multiskilled rope access teams. This value-added approach positions MHT as a leader among service providers. image: MHT's trained employees repair pipe via rope access. And this value-added approach utilizing multiskilled rope access teams came into play when MHT recently wo
...Read More.
Removing the Risk of Confined Space Entry with Robotics
Posted:

2021-10-26
Possibly becoming most well known for their role in searching for victims in the rubble of what used to be the World Trade Center after the September 11 attack, Eddyfi Technologies robots have built a solid reputation for providing visual access into areas otherwise unreachable. With deep roots in power generation, oil & gas and petrochemical, and municipal water sectors, our remotely operated crawlers are routinely deployed for visual testing of capital assets and critical components in environments too da
...Read More.
Next 10 >>>
Displaying 21 through 30 of 200

More Newss: 1 | 2 | 3 | 4 | 5 | 6 | 7 | 8 | 9 | 10 | 11 | 12 | 13 | 14 | 15 | 16 | 17 | 18 | 19 | 20