NDT News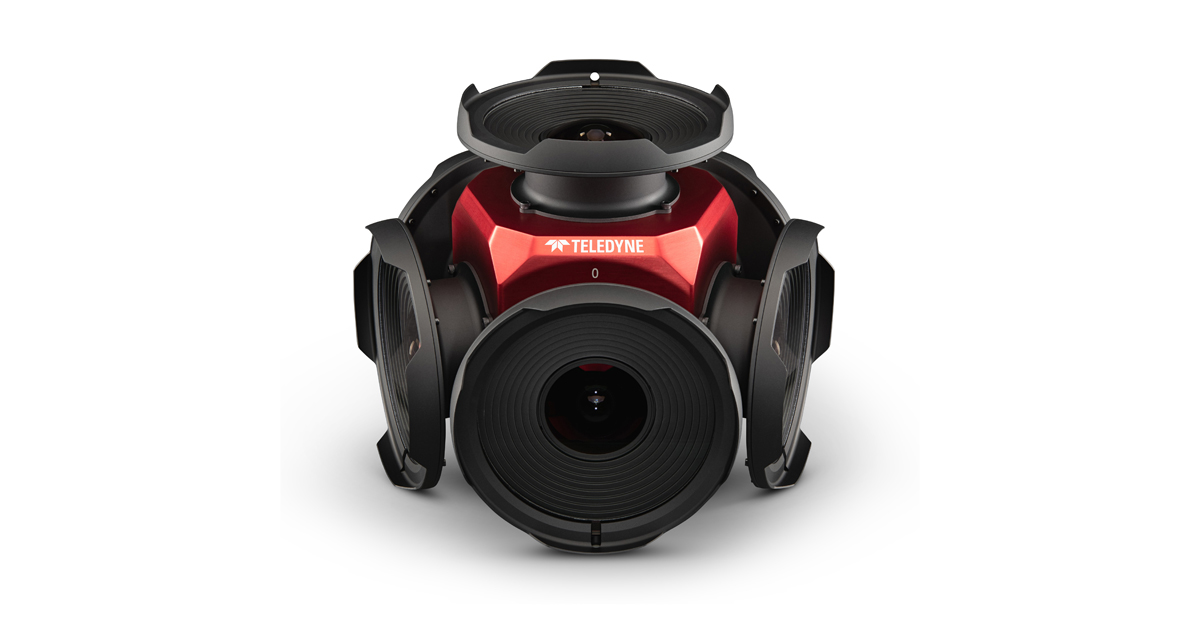 Teledyne Announces New Ladybug6 Cameras
Posted:

2023-5-31
Teledyne FLIR Integrated Imaging Solutions is pleased to announce the all new Ladybug6— the latest addition to its field proven Ladybug series. Ladybug6 is the leading high-resolution camera designed to capture 360-degree spherical images from moving platforms in all-weather conditions. Its industrial grade design and out-of-the-box factory calibration produces 72 Megapixel (MP) images with pixel values that are spatially accurate within +/- 2 mm at 10-meter distance. "The new Teledyne Ladybug6 is design
...Read More.
X-ray Digital Twin for Digital Radiography and Computed Tomography Systems
Posted:

2023-5-31
efX-SIM is North Star Imaging's newest software technology for industrial Digital Radiography & Computed Tomography X-ray imaging. efX-Sim simulates standard North Star Imaging DR and CT systems which enables X-ray equipment operators to develop techniques and motion programs without having to use a physical X-ray system. Importing CAD files or CT scan data is simple and gives you the ability to see how your parts will interact with X-rays. efX-SIM uses a sophisticated X-ray algorithm that simulate
...Read More.
Perceptual Robotics Expands into Asia
Posted:

2023-5-31
Perceptual Robotics is expanding into Asia thanks to a new partnership. The company has now secured a brand-new deal with leading south-east Asian organisation, K2 Energy Group which has purchased its own Dhalion drone as a first of its kind for the region. The new technology from Perceptual Robotics will enable K2 Energy Group, which is based in Singapore, to inspect its customers' onshore wind turbines. The agreement will also see Perceptual Robotics supporting the group with blade repairs and wind tur
...Read More.
Siemens Offers Collaboration and Performance with Solid Edge 2023
Posted:

2023-5-31
The latest release of Solid Edge® software for product design, engineering and manufacturing from Siemens Digital Industries Software offers users a new streamlined user experience, greater interoperability with the Siemens Xcelerator portfolio and greater capability and collaboration across many industry workflows. Siemens Digital Industries Software announced today the latest release of Solid Edge® software for product design, engineering and manufacturing, bringing a new streamlined user experience, g
...Read More.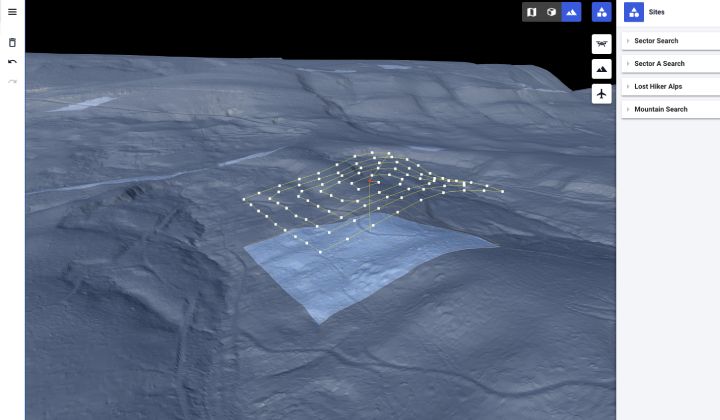 Drone Harmony and AEE Develop New Search & Rescue Autonomous Solution
Posted:

2023-5-31
Last month, AEE Technology and Drone Harmony announced a new product and distribution partnership to incorporate AEE's first responder UAS into Drone Harmony's Search and Rescue (S&R) Autonomous Flight System Software. This means Drone Harmony will now support the full complement of AEE's commercial aircraft as well as several other leading manufacturers of UAV/Drone technology around the world for S&R missions, enabling drone pilots to execute an Autonomous Search Pattern rapidly with integrated topography
...Read More.
Elevate Your TFM Toolbox: Capture™ 4.1 Software Nails It
Posted:

2023-5-29
Designed for all levels of technicians, Capture™ software is renowned as a user-friendly, complete platform catering to Ultrasonic Testing (UT), Phased Array Ultrasonic Testing (PAUT), Time-of-Flight Diffraction (TOFD), Total Focusing Method (TFM), and Adaptive TFM (ATFM) procedures. With the release of Capture version 4.1 comes powerful new features including Phase Coherence Imaging (PCI) for small defect detection, pitch/catch face-to-face TFM for precise sizing, sensitivity mapping for optimal defect det
...Read More.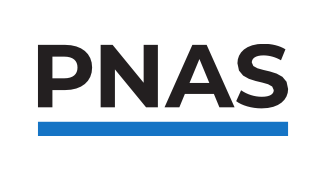 Graphene Assists Researchers with Nondestructive Testing of Non-metallic Materials
Posted:

2023-5-26
The growing research in bioengineering calls for in vitro, non-invasive nanoscale characterization of biological macromolecules. However, current imaging tools often use ionizing radiation under high vacuum and/or cold temperature, conditions that are far from the native biological environment. We resolved this challenge by combining nano- Fourier transform infrared spectroscopy (nano-FTIR) with graphene-capped liquid cells that allow us to perform infrared spectroscopy of proteins in their natural liquid e
...Read More.
MP Machinery and Testing Unveils Innovative Non-Destructive Testing Equipment
Posted:

2023-5-26
MP Machinery and Testing ("MPM"), a Praesidian Capital portfolio company, has announced the release of proprietary material testing equipment that non-destructively determines the material properties of in-service components and structures. MPM is a leading provider of advanced material testing products and services for the nuclear power & energy, steel, pipe, aerospace, defense, and transportation industries. The system has a variety of applications and is expected to significantly impact the pipeline t
...Read More.
49th EMS NDI Airmen Aim to Detect Aircraft Structure Problems
Posted:

2023-5-26
HOLLOMAN AIR FORCE BASE, N.M. -- Across the Air Force nondestructive inspection flights are charged with ensuring aircraft structural integrity but what sets Holloman Air Force Base's NDI flight apart from the others is the 14,600 flight hours that training pilots put in each year and with that comes a lot more inspections. The nondestructive inspection, or NDI, program was established in the Air Force in 1958 with the mission of providing safe, serviceable, and ready air and space equipment. Here at
...Read More.
AMS-2644 validation of the FLUXO RANGE for Red Dye Penetrant Testing.
Posted:

2023-5-25
AMS-2644 validation of the FLUXO RANGE for Red Dye Penetrant Testing : * FLUXO P139 - Red Dye Penetrant * FLUXO R175 - Developer * FLUXO S190 - Cleaner Some industries are requiring AMS-specified products, especially in aerospace and oil & gas industries. SREM TECHNOLOGIES has already AMS approved MPI consumables and decided to step in PT business. As a first step we submitted and successfully qualified our range of PT red dye system. FLUXO P139 / FLUXO R175 and FLUXO S190 meet all the requirement
...Read More.
Next 10 >>>
Displaying 21 through 30 of 200

More Newss: 1 | 2 | 3 | 4 | 5 | 6 | 7 | 8 | 9 | 10 | 11 | 12 | 13 | 14 | 15 | 16 | 17 | 18 | 19 | 20