NDT News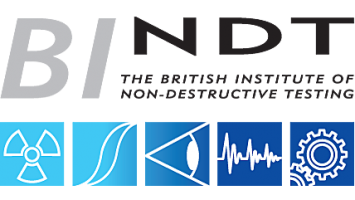 CM/MFPT 2018 Call for Papers: Deadline extended
Posted:

2018-5-1
The Fifteenth International Conference on Condition Monitoring and Machinery Failure Prevention Technologies (CM 2018/MFPT 2018) will take place from Monday 10 to Wednesday 12 September 2018 at the East Midlands Conference Centre and Orchard Hotel, Nottingham, UK. The conference is organised by the British Institute of Non-Destructive Testing (BINDT) and the US Society for MFPT and creates the largest event of its kind at a truly international level. Following feedback received, after the deadline for ab
...Read More.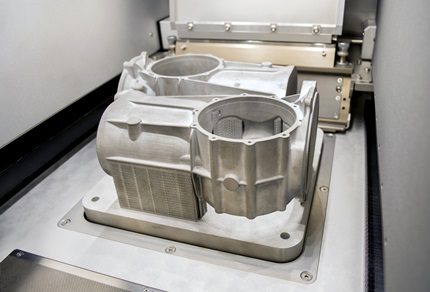 YXLON Now a Member of Additive Alliance of Fraunhofer IAPT
Posted:

2018-4-30
Hamburg, March 2018: YXLON International is proud to announce they have joined the Additive Alliance, the leading industrial and research network for additive manufacturing and the corresponding topics in Industry 4.0. By engaging in regular meetings and workshops, the work group facilitates an exchange of ideas and enables a holistic look into the versatile field of additive manufacturing. Founded in 2014, the Light Alliance now has more than 30 members from a variety of disciplines. It brings people fr
...Read More.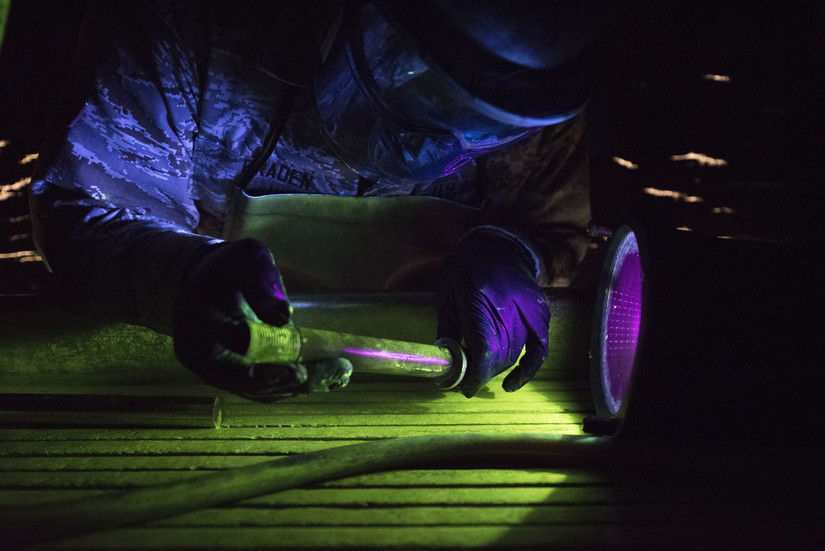 Air Force Inspectors Comb Aircraft for Potential Problems
Posted:

2018-4-30
Gloved hands pull a vital aircraft component from glowing, toxic pools of chemically laced liquid designed to reveal otherwise unseen dangers. Air Force Airman 1st Class Tye Braden, 19th Maintenance Squadron nondestructive inspection journeyman, inspects an aircraft part at Little Rock Air Force Base, Ark., April 11, 2018. Black lights are used to show liquid penetrant identifying cracks during inspections. Air Force photo by Airman 1st Class Rhett Isbell A nondestructive inspection airman searches for
...Read More.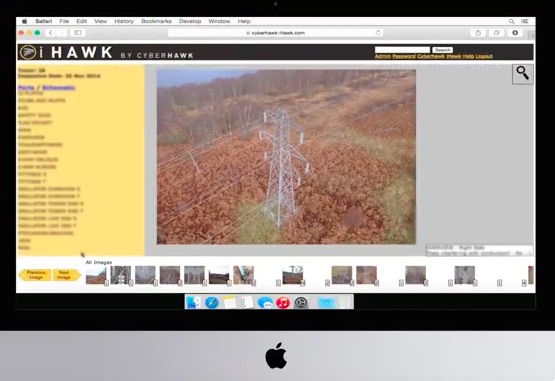 iHawk Selected for Digital Asset Management
Posted:

2018-4-30
Cyberhawk has been awarded a three-year contract by an oil and gas supermajor to provide a digital asset management solution during the construction of its new world-scale petrochemical complex in the USA. The main construction phase of the project is already underway, which involves the construction of processing units, cooling towers, rail and truck loading facilities, water treatment plant, office buildings and laboratory at the new petrochemical site. As part of the construction, the o
...Read More.
How Augmented Reality Is Changing Industrial Asset Management
Posted:

2018-4-30
Harvard Business Review recently included a research which confirmed that Industrial manufacturers are one of the top four adopters of Augmented Reality. From asset design to instruction manuals, asset-intensive industries are implementing augmented reality experiences to provide product-immersive experiences for employees and customers. Comparesoft researched three main areas to understand why industrial houses are investing and adopting augmented reality applications. Before we get into the rea
...Read More.
An Overview of 3D X-ray Microscopy from Zeiss
Posted:

2018-4-30
Scientists have long used X-rays to peer beneath the surface of solid objects, but the recent rise of 3D X-ray microscopy (XRM) means they are now able to do so in ever greater detail, allowing them to probe the secrets of matter. Unlike most forms of microscopy, XRM can deliver high resolution and contrast in three dimensions, and can do so without destroying samples. These commercial XRM systems have a key role to play in three-dimensional (3D) imaging and tomography, offering resolutions well
...Read More.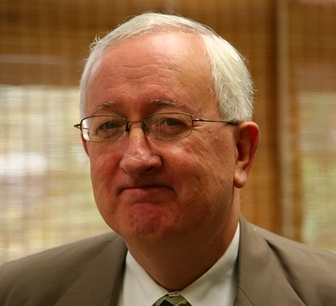 Automated System for Surface Pitting Analysis on Airplane Jet Engine
Posted:

2018-4-30
Principal Investigator: Dr Stephen O'BRIEN, Aviation Services Research Centre. "Pitting" is a surface defect found on critical jet engine components of complex shapes and different sizes. It is currently detected by naked-eye inspection. Such task takes up significant man-hours, and embodies errors in accuracy and reliability which limit engine maintenance performance in terms of cost, time, quality, and safety. The newly-developed automated system by Aviation Services Research Centre (ASRC) of Hong Kong
...Read More.
Unmanned Technology in Action: Exhibitors to Watch
Posted:

2018-4-30
If you're attending AUVSI XPONENTIAL 2018 in Denver — April 30 to May 3 — you'll want to see as many of the exhibitors as possible to harness the power of unmanned technology. But that's easier said than done as this intersection of cutting-edge innovation and real-world applications brings all things unmanned into sharp focus. More than 8,500 industry leaders and forward-thinking users from both the defense and commercial sectors will come together to learn the latest on policy, business use cases and t
...Read More.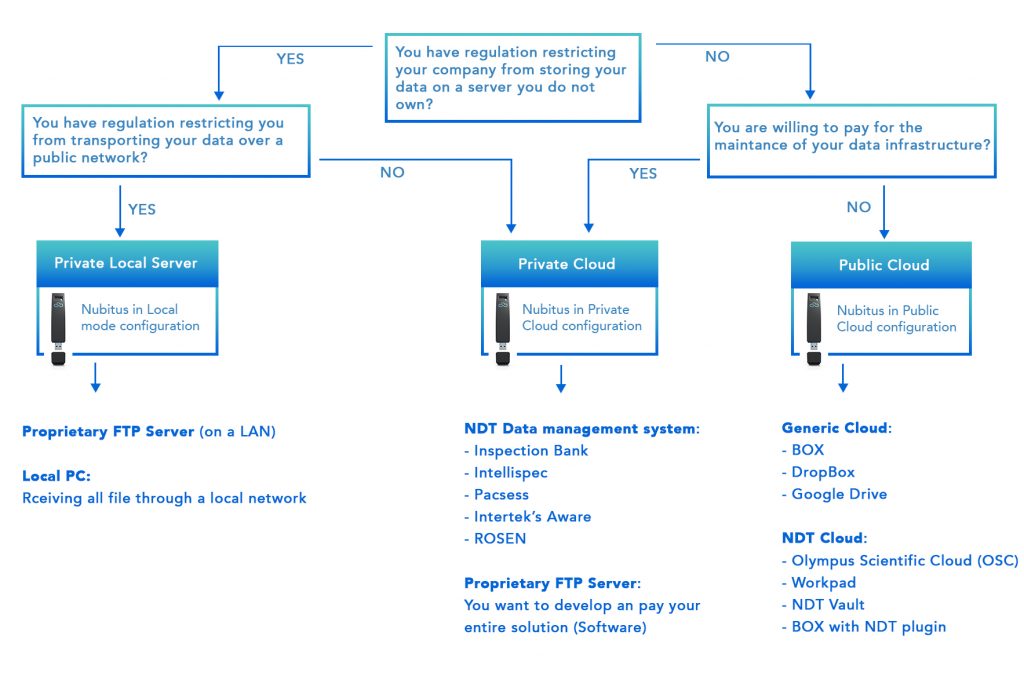 Three Questions to Ask About NDT Data Solutions
Posted:

2018-4-25
Most of the NDT market is aware that data management has become critical. Traceability is now a part of procedures and standards. Many inspection companies know that it is the key to success. We would like to share our experience in the data management market with you. Some of the larger OEMs that came out with connectivity (Wi-Fi, Bluetooth, 3G) did introduce a commercial cloud solution such as Olympus Scientific Cloud (OSC). OSC is hosted on Azure which means that it uses a public cloud. Oth
...Read More.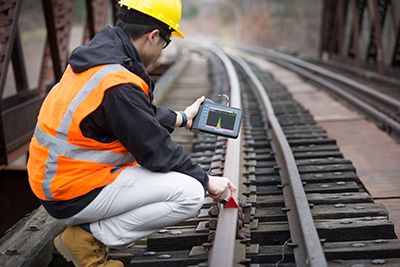 Corrosion Gage and Flaw Detector Functionality in One Instrument
Posted:

2018-4-23
The new corrosion software module for the EPOCH® 6LT ultra-portable flaw detector expands the instrument's capabilities with a suite of features to help you take fast, accurate and reproducible thickness measurements. The corrosion software supports automatic probe recognition for all standard Olympus dual transducers, so users spend less time setting up the instrument and more time in the field. Simply plug in a supported probe, and the instrument is automatically configured for use. The software's mos
...Read More.
Next 10 >>>
Displaying 21 through 30 of 200

More Newss: 1 | 2 | 3 | 4 | 5 | 6 | 7 | 8 | 9 | 10 | 11 | 12 | 13 | 14 | 15 | 16 | 17 | 18 | 19 | 20