NDT News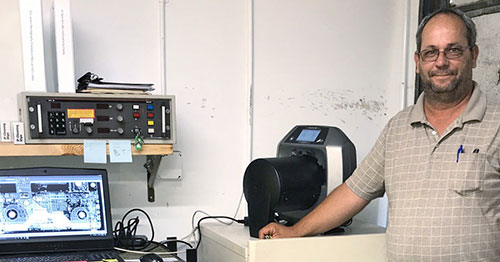 DÜRR NDT HD-CR 35 Addresses Multiple RT Applications
Posted:

2019-10-10
QC Laboratories has used their DÜRR NDT HD-CR 35 for pipe weld inspections, aerospace components, scheduled aircraft maintenance checks and forensics, has almost eliminated wet film developing at one location and is pursuing the same course of action at their other offices. QC Laboratories, Inc. is a industrial commercial testing laboratory incorporated in 1965, with two branches in Florida and one in Cincinnati, Ohio. QC Laboratories' expertise is providing all disciplines of non-destructive testing ser
...Read More.
Tritex Multigauge 6000 Drone Thickness Gauge
Posted:

2019-10-10
The Multigauge 6000 Drone Thickness Gauge from Dorchester based Tritex NDT is specifically designed for mounting onto drones for high level inspections. The gauge uses multiple echo to completely ignore coatings up to 20mm thick and the single crystal probe ensures accurate readings on curved surfaces, such as storage tanks, pipelines and in the marine industry. Remaining metal thickness and corrosion levels can be quickly and more easily checked without the need for scaffolding or rope access. The Multi
...Read More.
Zozen passes ASME Joint Review for Boiler Standards
Posted:

2019-10-8
In recent days, ZOZEN successfully passed the ASME joint review and the "U" and "S" Certification Mark Stamps will be renewed. In the boiler industry, the American Society of Mechanical Engineers (ASME) boiler standard is an internationally recognized authoritative regulation. Obtaining the ASME certificate indicates that the management and technology of an enterprise have reached international standards. As early as 2007, ZOZEN successfully obtained the ASME Certification Mark Stamps and ASME Certificat
...Read More.
3 Ways the New FLIR GF77 Will Benefit Gas Inspection Pros
Posted:

2019-10-8
FLIR has launched its first uncooled methane gas detection camera, the FLIR GF77 Gas Find IR. This affordable, handheld camera allows inspection professionals to actually see invisible methane leaks and other industrial gases at natural gas power plants, renewable energy production facilities, industrial plants, and other locations along a natural gas supply chain. Based on the award-winning design of the FLIR T-Series camera platform, the FLIR GF77 makes it easy for inspection professionals to get the job
...Read More.
DJI AirWorks 2019 Propels Commercial Drone Industry Forward
Posted:

2019-10-8
DJI, the world's leader in civilian drones and aerial imaging technology, will make Los Angeles the center of the American drone industry for three days from September 24-26 with its industry-leading AirWorks commercial drone conference. With worldwide commercial drone use expected to surpass $9.5 billion by 2028, drone technology is used every day by leading organizations to enhance operations, promote worker safety, to protect the public and to help save lives. AirWorks 2019 will showcase the latest d
...Read More.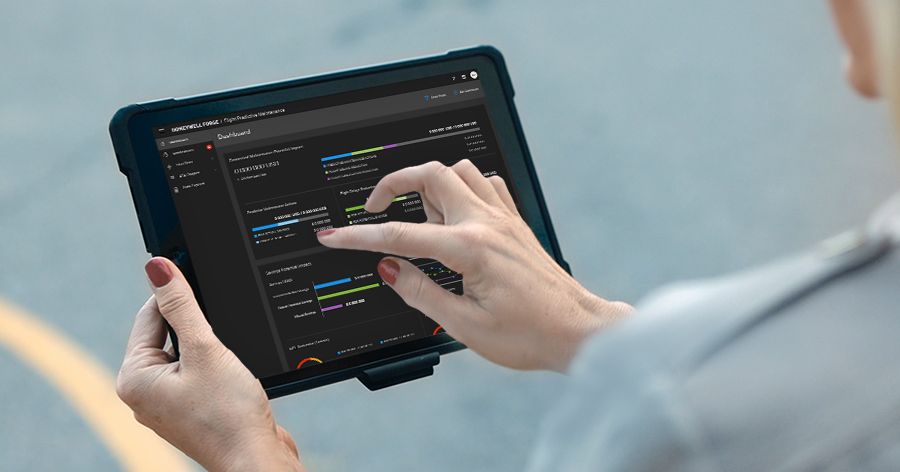 Why the Industrial Internet of Things Matters
Posted:

2019-10-8
The Industrial Internet of Things (IIoT) is the future of industry. It leverages the technology and connectivity of the Internet of Things in major verticals like aerospace, manufacturing and oil and gas. And leaders are taking notice. A new survey, conducted by KRC Research and sponsored by Honeywell, found that 81 percent of C-suite executives and senior decision makers believe it is important to implement a holistic solution as companies look to digitize and better connect their operations. That
...Read More.
MMC UAV Attempts to Claim Throne in China UAV Market
Posted:

2019-10-8
Over the past years, unmanned aerial vehicle technology has been drastically applied for commercial purposes following the wide application of UAV, increasingly established AI technology, electronic and wireless control technological improvement and especially the invention of multi-rotor structure. It is reported that the number of total commercial UAV output reached over 4,000,000 in 2018, indicating a growing market with great potential. DJI, as a leader in consumer drone market, takes up 70% of marke
...Read More.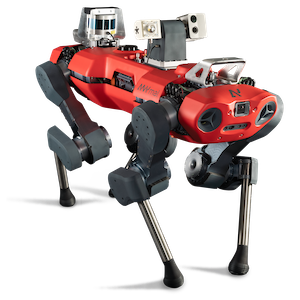 The Next Step in Robotic Industrial Inspection
Posted:

2019-10-8
ANYbotics announces a new generation of its autonomous legged robot. Named ANYmal C, this robot is optimized for industrial inspection tasks where it can provide high availability, safety, and reliability for automated routine inspections with a wide range of sensors. ANYmal C will be presented for the first time at the World Robot Conference in Beijing on August 20t​h​, 2019. Industrial Inspection with Mobile Robots Autonomous mobile robots will revolutionize industrial ins
...Read More.
Five Reasons Pros Will Value WeldSight Software
Posted:

2019-10-2
Ultrasonic phased array (PA) is an advanced nondestructive testing (NDT) technique that has been used in industrial sectors for decades. Though it has been innovated, developed, and proven for a wide range of applications, the potential of phased array for the inspection of certain materials has yet to be fully exploited. Inspecting dissimilar welds, for example, is such a complex application that engineering an advanced phased array inspection can be time consuming. Not to mention the level of skill that i
...Read More.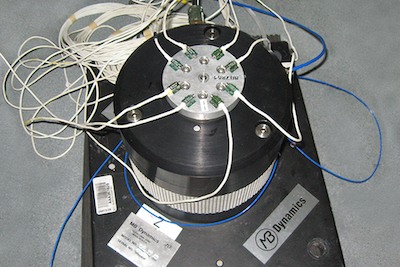 Multi-DUT Automated Accelerometer Calibration System Increases Throughput and Reliability
Posted:

2019-9-30
Simultaneous Automated Calibrations of up to Eight Single Axis Piezoresistive Accelerometers and Single-DUT Vibration Sensors, Complying with SAEJ211 and SAE2570 Standards, for a Measurable 70% Time Savings September 26, 2019 – Cleveland, Ohio, USA - MB Dynamics, Inc. (www.mbdynamics.com)(MB), field-proven industry experts in the design, manufacture and supply of vibration test systems and equipment, including buzz, squeak and rattle (BSR), steering, and suspension component test systems; modal exciters
...Read More.
Next 10 >>>
Displaying 51 through 60 of 200

More Newss: 1 | 2 | 3 | 4 | 5 | 6 | 7 | 8 | 9 | 10 | 11 | 12 | 13 | 14 | 15 | 16 | 17 | 18 | 19 | 20