NDT News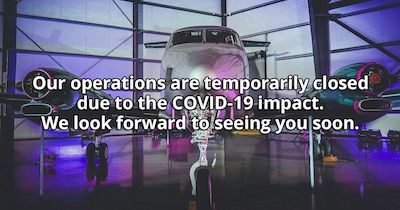 FAA Revokes Repair Station Certificate of Puerto Rico NDT Firm
Posted:

2020-5-27
The U.S. Department of Transportations Federal Aviation Administration (FAA) has issued an emergency order revoking the repair station certificate of Puerto Rico Industrial Non Destructive Testing (PRINDT) of Carolina, Puerto Rico. PRINDT falsified maintenance records, used unqualified personnel, and performed inspections on items it wasnt authorized to work on, the FAA alleges. Between March 4, 2019 and Sept. 16, 2019, PRINDT knowingly falsified maintenance records by stating it performed six Lycomin
...Read More.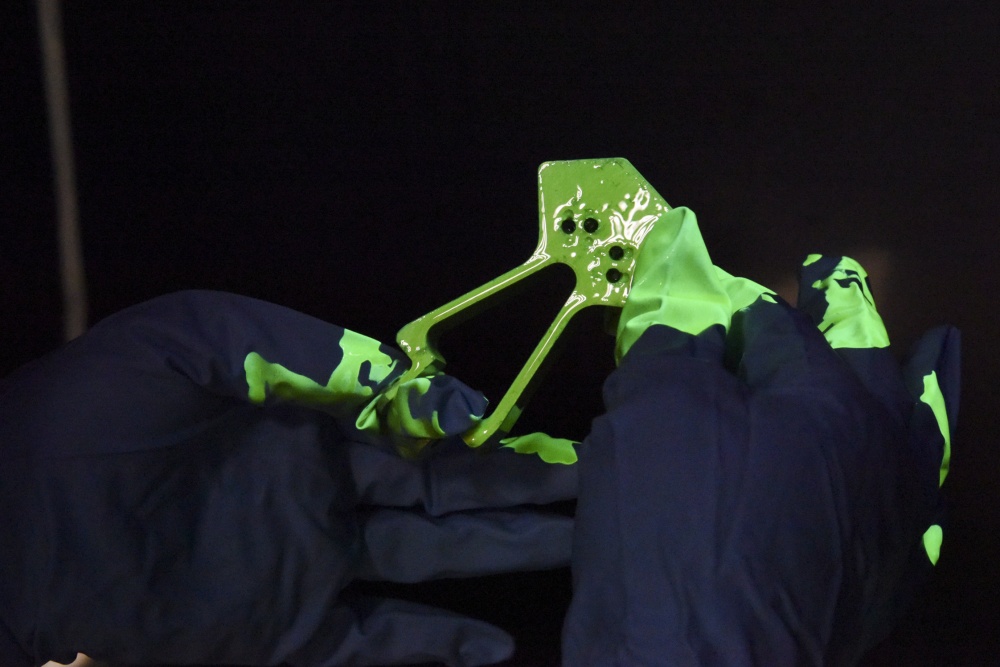 8th MXS NDI Looking Below the Surface
Posted:

2020-5-27
The 8th Maintenance Squadron nondestructive inspection shop is responsible for ensuring the F-16 Fighting Falcon aircraft and its parts are of sound structure by identifying wear and tear before maintenance is necessary. "We inspect things nondestructively by checking the structural integrity," said Staff Sgt. James Douglas, 8th MXS NDI craftsman. "We look for cracks to make sure that something isn't going to break in flight. We take the known breaking point and we basically backtrack from there." NDI
...Read More.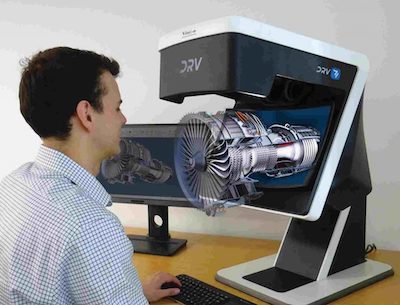 Vision Engineering Discusses Metrology in Aerospace Manufacturing
Posted:

2020-5-27
In this Q&A session, Guven Turemen, group commercial metrology manager, and Stephen Sanderson, group inspection manager, from visual equipment specialists, Vision Engineering discuss how the company's systems are applied to the field of aerospace manufacturing. Founded by motorsport engineer Rob Freeman, Vision Engineering's history dates back to the 1950s when its first borescopes were used for the inspection of racing car engines and early aero engines. Now its microscopes and other vision tech
...Read More.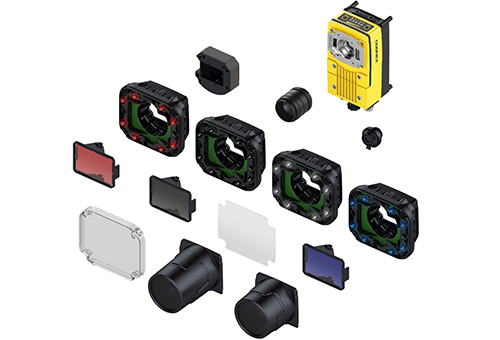 Cognex Introduces World's First Industrial Smart Camera
Posted:

2020-5-27
Cognex Corporation, the leader in industrial machine vision, introduces the In-Sight® D900 embedded vision system. A first-of-its-kind solution, the In-Sight D900 features Cognex's ViDiTM deep learning software inside an In-Sight industrial-grade smart camera. The self-contained system is designed to solve a broad range of complex in-line inspection applications including optical character recognition (OCR), assembly verification, and defect detection. "Sophisticated manufacturers are increasingly turnin
...Read More.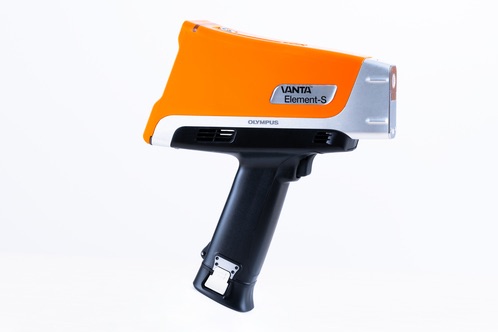 Vanta Element-S XRF Analyzer Offers Fast, Affordable Light Element Detection
Posted:

2020-5-26
WALTHAM, Mass., (May 26, 2020) The new Vanta Element-S handheld X-ray fluorescence (XRF) analyzer delivers fast light element detection at an affordable price, joining a family of cost-effective, entry-level Vanta Element XRF instruments. The S model is equipped with a silicon drift detector (SDD) to analyze light elements like magnesium (Mg), aluminum (Al), silicon (Si), sulfur (S) and phosphorus (P) in alloys. Ideal for scrap recycling, basic PMI, metal manufacturing and precious metals, the Vanta Ele
...Read More.
Ionix Launch New HotSense Measurement Hub
Posted:

2020-5-21
Ionix now offers low capital expenditure access to monitoring which can minimize operational risk and maximize productivity with enhanced asset intelligence. Hotsense is a complete fixed-point ultrasonic thickness measurement solution for use with standard UT gauges and flaw detectors. This system offers the lowest cost entry point for intrinsically safe, non-invasive corrosion and erosion in-service monitoring and is deal for reducing capex across applications in refining, oil & gas, energy, nuclear
...Read More.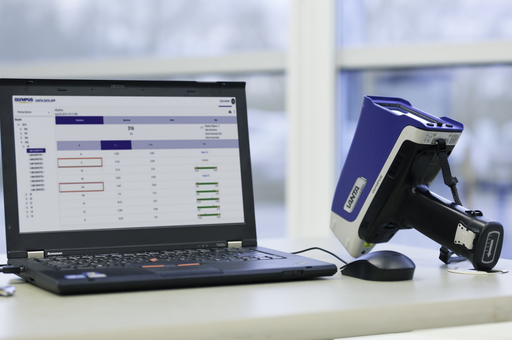 Vanta Data Viewer App Simplifies XRF Data Sharing
Posted:

2020-5-21
WALTHAM, Mass., (May 21, 2020) The new Olympus Data Viewer app for Vanta handheld XRF analyzers provides Olympus Scientific Cloud™ (OSC) users with a central location to remotely view and share real-time analysis results from multiple analyzers. Data handling for industrial equipment can be difficult to manage, but the Vanta Data Viewer makes it easier. Operators can use the app to remotely view data and test results from their Vanta analyzers located across the world. Users can view analysis results, i
...Read More.

Sensor Networks Webinar for Ultrasonic Matrix-Array Transducers
Posted:

2020-5-20
STATE COLLEGE, PA - Today, Sensor Networks, Inc. (SNI) released an on-demand webinar focused on Ultrasonic Matrix-Array Transducers. Matrix, or 2-D arrays, are the latest buzz in ultrasonic examinations enabled by new portable ultrasonic instruments with much higher channel counts. The Webinar is hosted and presented by Dr. James Barshinger, CTO of Sensor Networks, Inc., a 20 + year veteran of the UT community. The 30-minute webinar walks viewers through the practical, technical and commercial b
...Read More.
Eddy Current Testing in Wind Turbines
Posted:

2020-5-19
Eddy current technology has long been used in nondestructive testing (NDT) for wind turbine tower welds, drivetrains and a wide range of spot inspections in O&M programs. It's a fast, accurate, chemical-free method for detecting surface and sub-surface indications that are too small to see with the naked eye, including cracks, pits, corrosion and damage due to impact or fatigue. Eddy current testing has the added benefit of producing an electronic inspection record for advanced analysis and repor
...Read More.
ASTM Test Method For Airborne Ultrasound Technology Advances in Packaging Inspection
Posted:

2020-5-19
PTI is pleased to announce that the Center for Disease and Radiological Health (CDHR/FDA) named ASTM Test Method F3004-13 (Airborne Ultrasound Technology) as a consensus standard for the evaluation of seal quality. This is another breakthrough in recognition of the performance and value of this non-destructive technology developed by PTI. April 1, 2020 Re: SR200003 Standard Designation Number: ASTM F3004-13 Standard Title: Standard Test Method for Evaluation of Seal Quality and Integrity Usin
...Read More.
Next 10 >>>
Displaying 51 through 60 of 200

More Newss: 1 | 2 | 3 | 4 | 5 | 6 | 7 | 8 | 9 | 10 | 11 | 12 | 13 | 14 | 15 | 16 | 17 | 18 | 19 | 20