NDT News

Industrial Coating Inspection with Surface
Posted:

2021-10-10
Europe's largest coating inspection company has launched a drone inspection service - spearheaded by the DJI M300 RTK - which will transform operations for a number of cross-sector industries. Surface Corrosion Consultants Ltd - headquarted in Belfast and specialising in comprehensive paint inspection, NDT Inspection and corrosion prevention - will be deploying its UAV service to monitor and inspect corrosion for its clients across the UK and Europe. Read the full article at ...Read More.

New Z-Axis Generation for Various Laser Applications
Posted:

2021-10-6
Puchheim, October 6, 2021 – SCANLAB GmbH, a leading OEM manufacturer of laser scan solutions, is launching its new z-axis generation varioSCAN II. The innovative system design with new bearing technology now enables the incredibly compact z-axis to be integrated into a laser machine in any mounting orientation. This additional flexibility simplifies the implementation of different laser system concepts for machine builders. Precise workpiece processing in three dimensions requires highly dynamic positio
...Read More.
New Episode of InspectTech: The Olympus NDT Podcast
Posted:

2021-10-6
Episode 19 with Martjin Budding In this episode, Emilie chats with Martijn Budding, an NDT instructor and engineer at TiaT Europe in Roosendaal, the Netherlands. Martijn is passionate about NDT, bringing people together, and sharing his knowledge, so we knew we needed him on the show. Listen in to hear Emilie and Martijn discuss the inspection of composites, a material used in applications across the NDT industry. With over 20 years' experience, Martijn has worked in all sides of the NDT and inspectio
...Read More.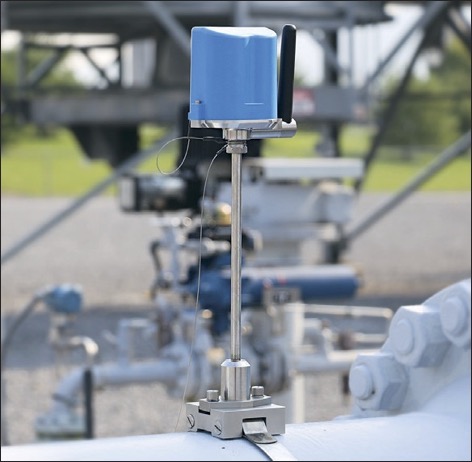 MicroPIMS® from Sensor Networks Provides Wireless Ultrasonic Corrosion Monitoring
Posted:

2021-10-5
Sensor Networks Inc. (SNI) announces the 3rd generation Permanently Installed Monitoring System, microPIMS® Intrinsically Safe. This star-network topology system leverages SNI's success and experience in non-invasive corrosion/erosion monitoring with this network of ultrasonic sensors. Intrinsically safe, fully wireless, and non-intrusive, it operates using long-range sub-gigahertz LoRaWan® wireless connectivity. Each microPIMS sensor can be programmed to take thickness readings at any user-defined ti
...Read More.
DroneDeploy Acquires Robotics Software Company Rocos
Posted:

2021-10-1
DroneDeploy has acquired Rocos, a New Zealand-based robotics software company. The acquisition will enable DroneDeploy customers in construction, energy, agriculture, and more to deploy and orchestrate both aerial and ground robots on their job sites. This acquisition will make physical workflow automation possible, creating more efficient and safer workplaces. "Companies are undergoing a digital transformation accelerated by challenges surrounding labor shortages and COVID-driven remote operations. As a
...Read More.
Microdrones and GE Launch the GE Industrial Drone Line
Posted:

2021-10-1
GE and Microdrones have entered into a worldwide licensing partnership, where Microdrones will bring the GE industrial drone line​​​​​​​ to market globally, providing professionals access to powerful aerial surveying technology that will enable them to work more efficiently, accurately, safely and profitably. The GE industrial drone line brings together two industrial companies which highly complement one another. GE enters the professional UAV market, a natural
...Read More.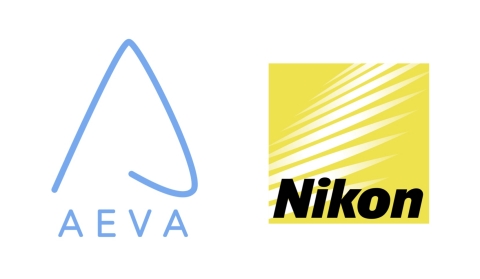 Aeva and Nikon to Bring 4D LiDAR to Industrial Automation and Metrology Markets
Posted:

2021-10-1
Aeva (NYSE: AEVA), a leader in next-generation sensing and perception systems, today announced a strategic collaboration with Nikon Corporation, a global manufacturer and supplier of metrology and inspection equipment for the industrial automation and metrology markets. The companies will focus on bringing Frequency Modulated Continuous Wave (FMCW) 4D LiDAR with unique micron-level measurement capability to high precision industrial automation and metrology applications. Nikon is a leading supplier to th
...Read More.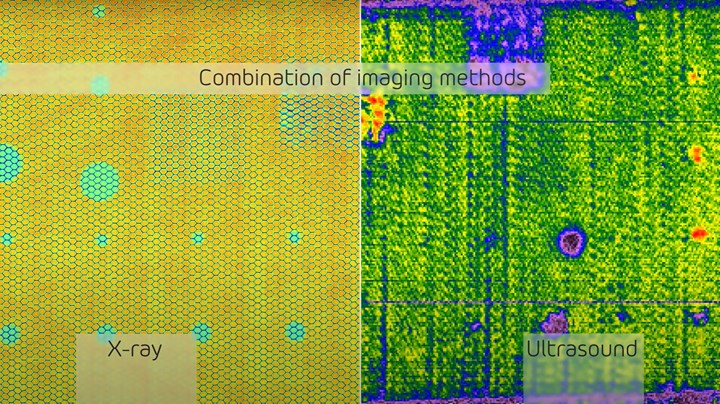 Removing NDT Barriers for Composites with Robotic Computed Tomography
Posted:

2021-10-1
Radalytica (Olomouc, Czech Republic) has developed the unique robotic imaging system "RadalyX", which combines collaborative robots with state-of-the-art x-ray imaging sensors to significantly expand and improve nondestructive testing (NDT) for composite parts. "The photon-counting detectors are produced by Advacam s.r.o., our partner company that began as a startup from a university," explains Martin Josifek, sales manager for Radalytica. "The detector chip technology originates from a collaboration led by
...Read More.
Caley Ocean Systems and IMES International Merge with Pryme Group
Posted:

2021-10-1
Caley Ocean Systems and IMES International (previously part of Seanamic Group) have merged with Pryme Group today to create a business with broad capabilities supplying products, services and solutions to the energy, defence and other industrial markets. Caley Ocean Systems has 50 years' experience of designing, manufacturing and testing offshore handling systems used in launch and recovery, pipe deployment, davits and deep-water lowering. Most recently, it has developed tooling and foundation gripper sy
...Read More.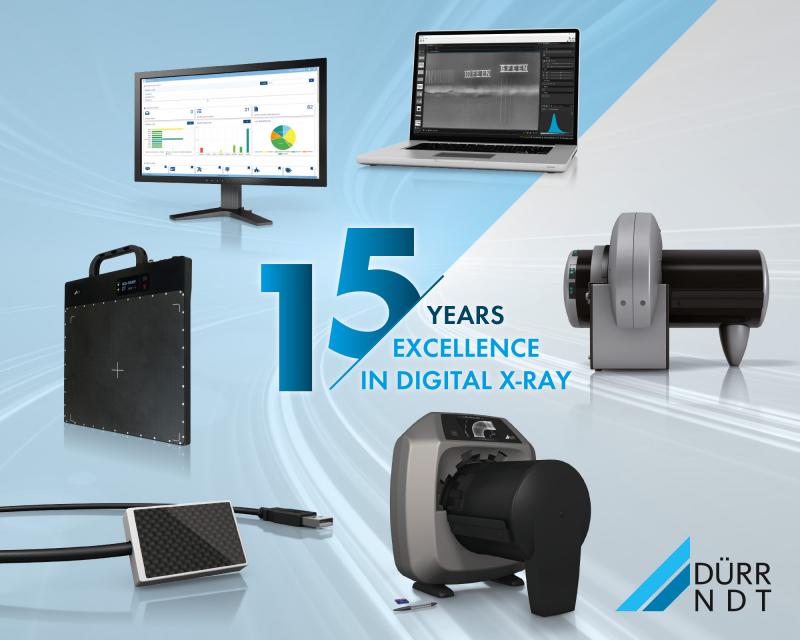 DÜRR NDT Celebrates 15 Years of Excellence
Posted:

2021-10-1
DÜRR NDT looks back in 2021 on 15 years of innovations and milestones in industrial digital radiography. Founded in 2006 as a subsidiary of Dürr Dental SE, DÜRR NDT developed within a very short time to become one of the market-leading manufacturers of imaging plate scanners for non-destructive testing (NDT) with the product launch of its CR 35 models. The technology, known as Computed Radiography (CR), employs reusable imaging plates and offers itself as a digital and environment friendly substitute for
...Read More.
Next 10 >>>
Displaying 51 through 60 of 200

More Newss: 1 | 2 | 3 | 4 | 5 | 6 | 7 | 8 | 9 | 10 | 11 | 12 | 13 | 14 | 15 | 16 | 17 | 18 | 19 | 20