NDT News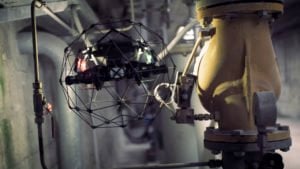 The Elios 2 vs. the Caged Mavic 2: Drones in Hard-to-Reach Spaces
Posted:

2021-6-21
"Caged drones are a revolutionary tool for flight in confined spaces. Here, we get an expert deep dive comparison on the Elios 2 and the caged Mavic 2. Read on to learn which tool is best for surveillance or industrial inspections in hard to reach places." The linked article is a guest post on Drone Life by inspections expert Jason De Silveira, Managing Director, Nexxis, a global specialist equipment rental and services company. "The successful deployment of Flyability's Elios 2 inspecti
...Read More.
How Vision Systems Work in Robotics
Posted:

2021-6-21
Robot vision systems are commonly referred to as machine vision. This vision tool is used in several industrial processes, including material inspection, object recognition, and pattern recognition. Each industry applies its particular values to machine vision. In healthcare, pattern recognition is critical. In electronics production component inspection is important. In banking, the recognition of signatures, optical characters, and currency matter. Robotic visions systems can include: 3D
...Read More.
Jet Aviation Approved for New NDT Technique
Posted:

2021-6-21
Business aviation services provider Jet Aviation has been approved by the Swiss Federal Office of Civil Aviation to use infrared thermography for non-destructive testing (NDT) at its Basel maintenance facility. The technology complements other NDT techniques Jet Aviation uses in Basel such as liquid penetrant, X-ray, magnetic particle, eddy current, and ultrasonic testing. Infrared thermography converts heat energy to a temperature that can be depicted as an image of temperature distribution. Emplo
...Read More.
Red Cat Holdings Announces Issuance Of U.S. Patent On Drone Positioning System
Posted:

2021-6-21
Red Cat Holdings, Inc. (OTCQB:RCAT), a leading brand in the drone industry, reports that the U.S. Patent and Trademark Office issued U.S. Patent No. 10,877,162 on December 29, 2020 to Skypersonic Inc. Red Cat previously announced the signing of a definitive agreement to acquire Skypersonic in February 2021 and expects to close the transaction in April. Entitled "Terrestrial Based Positioning Systems and Methods," the '162 patent is the first U.S. patent issued to Skypersonic. The patent covers terrestria
...Read More.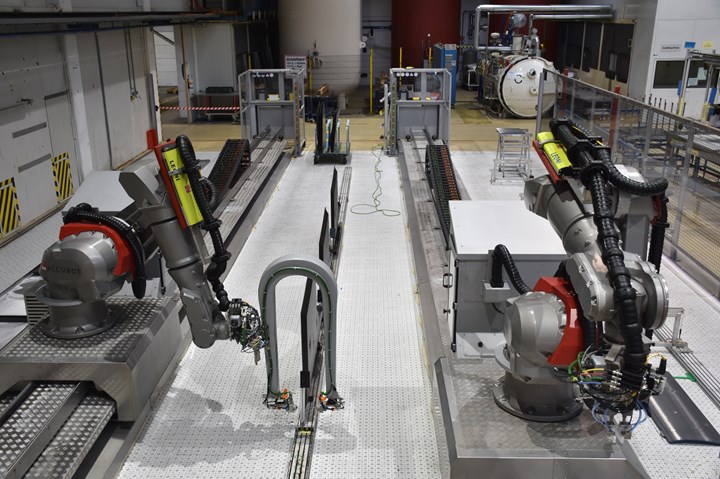 Fill ACCUBOT Helps GKN Aerospace with Composite Inspection
Posted:

2021-6-21
Fill Gesellschaft m.b.H. (Gurten, Austria) announced on June 15 that the incorporation of its flexible and dynamic ACCUBOT (Accurate RoBot) multimodal robot system into GKN Aerospace's (Redditch, U.K.) plant in Munich, Germany, which specializes in producing composite aircraft parts, enabled GKN to significantly increase the productivity and reliability of its non-destructive component testing (NDT). As a leading supplier of components for the aircraft industry, GKN Aerospace produces aircraft part
...Read More.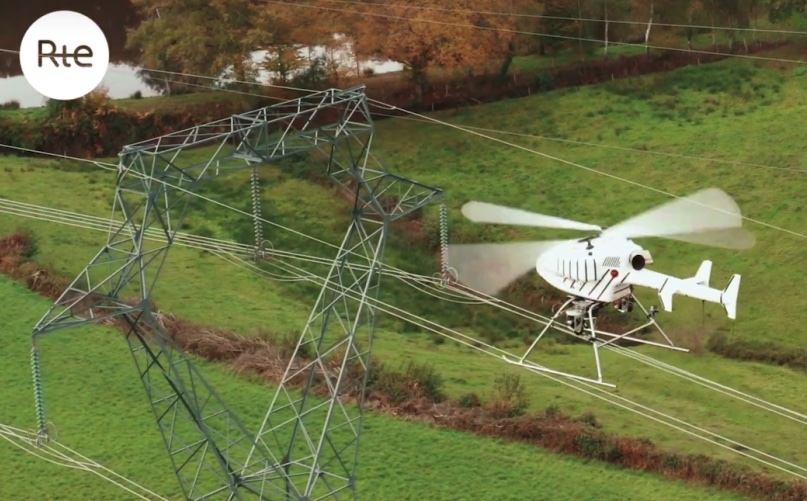 SwissDrones Gives Helicopters a Run for Their Money in Powerline Inspection
Posted:

2021-6-14
FFinding efficient, safe, ecologically sustainable, and inexpensive solutions for power line inspections has been a major challenge for energy companies. To inspect miles of powerlines, electric companies have either used employees to climb up every pole to inspect each line, which is not only dangerous but inefficient, or employed the use of helicopters to capture the data. Although helicopters can capture a lot of data in a single flight there are a number of drawbacks. They are expensive to run
...Read More.
ROBOTAG Focuses on Robotic Aerospace Inspection
Posted:

2021-6-14
Strict requirements from the aerospace industry necessitated the development of a robot mounted optical inspection system by Mitutoyo, capable of imaging defects in critical components Mitutoyo's Technology Solutions Group has developed the non-contact quality assurance device. Labeled as ROBOTAG, the solution combines Mitutoyo's Tunable Acoustic Gradient Index of Refraction Lens (better known as the TAGLENS) with a robot arm and specially developed software for automated defect detection systems.
...Read More.

SkyTask, Inc. Announces FAA Waiver Approval for BVLOS Remote Flight
Posted:

2021-6-14
Remote UAV Flight Operations company SkyTask, Inc. announced today that it received its first FAA Waiver approvals for Beyond Visual Line Of Site (BVLOS) flight operations. The approved waivers authorize SkyTask to conduct remote flight operations at Colorado State University's Drone Research Center, at Christman Airfield in Fort Collins, CO. The approvals mark a significant milestone achievement for the company which has developed a secure flight operation solution for industries advancing UAV based ass
...Read More.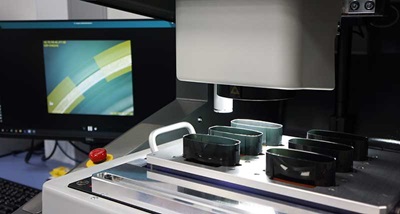 Multisensor CMM Provides Increased Precision and Speed of Dimensional Checks
Posted:

2021-6-14
The Hexagon Manufacturing Intelligence multisensor machine OPTIV M 3.2.2 equipped with pallet mode not only offers precise and automated dimensional measurements of L'Oréal caps and bottles, but also makes it possible to develop real packaging expertise on other analysis criteria such as deformation and bottle verticality. Founded in France in 1909, the L'Oréal Group is the world leader in the cosmetics industry. Dedicated to the beauty business, the Group has 88,000 employees worldwide. L'Oréal re
...Read More.
IONIX LAUNCHES NEW HOTSENSE™ DUAL ELEMENT PROBE
Posted:

2021-6-10
Ionix has launched its new dual element HotSense™ ultrasonic monitoring probe for on-stream thickness, corrosion and erosion monitoring that can be used in applications across refining, oil & gas, energy, nuclear, aerospace and process sectors. The low-cost probe builds on the Ionix HotSense™ fixed UT probe and monitoring system product offering and is ideal for up-stream and mid-stream applications from -55 to +150 °C (-67 to +302 °F), and with dual element operation offering good sensitivity even on r
...Read More.
Next 10 >>>
Displaying 51 through 60 of 200

More Newss: 1 | 2 | 3 | 4 | 5 | 6 | 7 | 8 | 9 | 10 | 11 | 12 | 13 | 14 | 15 | 16 | 17 | 18 | 19 | 20