NDT News

Professors in NDT Support Michigan State Chair
Posted:

2019-8-15
A gift valued at $1.001 million from Acting President Satish Udpa and his wife, Lalita Udpa, will support the education of Michigan State University College of Engineering students. Both are engineering professors at MSU and experts in the area of nondestructive evaluation. They made their gift before Satish Udpa's appointment as acting president in January. Their gift will create the Satish and Lalita Udpa Endowed Graduate Fellowship and the Satish and Lalita Udpa Endowed Scholarship. The Udpas sever
...Read More.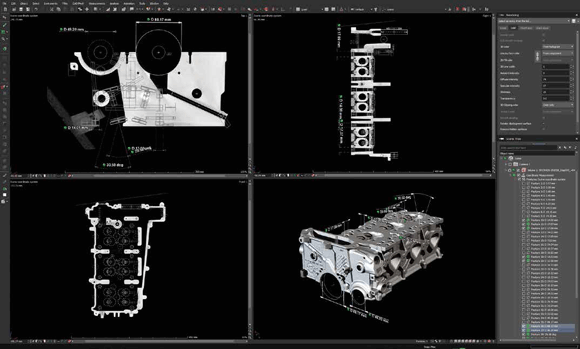 Volume Graphics Releases New Generation of CT Software Solutions
Posted:

2019-8-15
Updates in 3.3 include multi-material dimensioning, native Q-DAS support, OCR-based automation, and high-quality volume meshing Volume Graphics has announced the latest generation of its software solutions for non-destructive quality assurance with industrial computed tomography (CT): Version 3.3 of VGSTUDIO MAX, VGSTUDIO, VGMETROLOGY, and VGinLINE. The company is the leading provider of industrial CT software, according to management consultants Frost & Sullivan (basis: "2018 Global Industrial CT Sof
...Read More.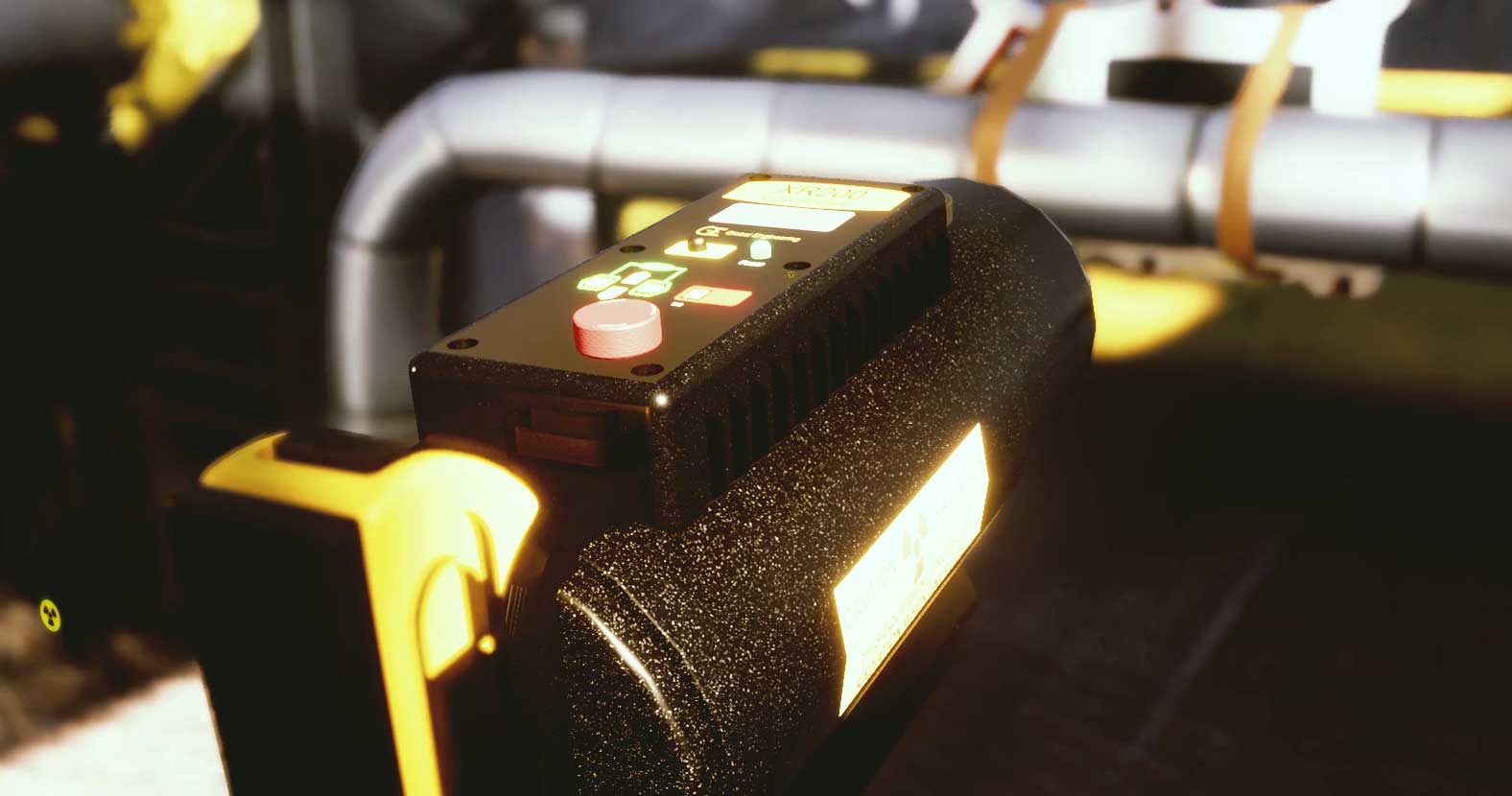 Oceaneering's TAXI Digital Radiography Solution to Provide Significant Cost Savings
Posted:

2019-8-15
Oceaneering International, Inc. ("Oceaneering") has launched a new digital radiography solution for the oil and gas sector, the Trip Avoidance X-ray Inspection (TAXI™) system, aimed at reducing the number of unplanned shutdowns. Recognized as a finalist at this year's SPE Offshore Achievement Awards' "Innovator" category, the TAXI™ solution represents a step-change in industrial radiography operations. Typically, radiography uses gamma radiation emitting isotopes. This upsets nucleonic level control ins
...Read More.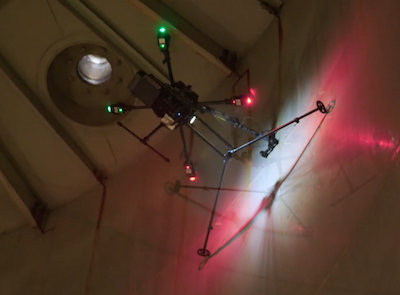 Terra Drone Invests in RoNik for Marine UT
Posted:

2019-8-15
Tokyo – July 2, 2019 – Terra Drone Corporation, one of largest providers of industrial drone solutions in the world, is announcing the completion of its investment in RoNik Inspectioneering, a leading Dutch company that performs visual and ultrasonic inspections using wireless robotics. With this investment, RoNik Inspectioneering becomes a part of the Terra Drone group and gets renamed as Terra Inspectioneering. The company will focus on non-destructive testing (NDT) and inspection services of industrial,
...Read More.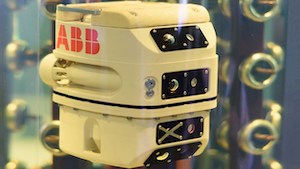 ABB Wins Award for Submersible Transformer Inspection Robot
Posted:

2019-8-15
ABB's free-swimming robot that redefines transformer inspection services received the 2019 'Power Product of the Year' award. On May 30, 2019, ABB was honoured with an Electrical Review Excellence award for its ABB Ability™ inspection for transformers – TXplore™ -- in the 'Power Product of the Year' category. Electrical Review is the leading electrical industry publication in the UK. The judging panel, under the leadership of the highly-respected industry figure – Prof. Ian F. Bitterlin, Con
...Read More.
Ultrasonic Testing for the Power Generation Industry
Posted:

2019-8-15
Ultrasonic nondestructive testing, also known as ultrasonic NDT or simply UT, is a method of characterizing the thickness or internal structure of a test piece using high-frequency sound waves. The frequencies, or pitch, used for ultrasonic testing typically range from 500 kHz to 20 MHz, many times higher than the limit of human hearing. High-frequency sound waves are very directional and will travel through a medium, such as steel or plastic, until they encounter a boundary with another medium
...Read More.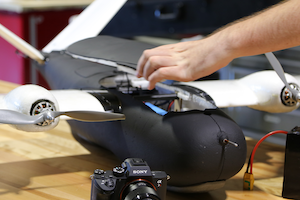 K2 Industrial Services, Drone Services, LLC and Censys Technologies Bring Drone-Based Inspections to the Midwest
Posted:

2019-8-15
Energy and utility inspections have long been conducted internally and externally with manpower by industrial service companies. K2, an ASRC Industrial Services Company, is expanding their inspection services to many specialized fields including power plants, transmission and renewable energy. When working with power plants, they will be able to conduct inspections of stacks, tanks, boilers, roofing, oily waste ponds, piping, and more. For transmission and renewable energy needs, K2 will focus on transforme
...Read More.
Confidence in Composites Calls for Abstracts
Posted:

2019-8-15
This show for non-destructive testing, structural health monitoring and repair of fibre reinforced polymer composites will be held 15 - 16 October 2019, Jury's Inn, Oxford, UK. Defects and damage occur in all materials. In fibre-reinforced polymer composites (FRPs) defects and failure modes can be very different from those in metallic and other materials. Over the last few decades non-destructive inspection and monitoring methods have developed both to assure quality and consistency in manufacturing
...Read More.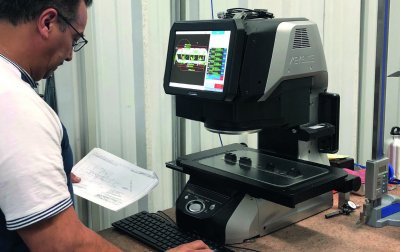 Gamma Aerospace Upgrades its Inspection Capabilities with KEYENCE
Posted:

2019-8-8
Gamma Aerospace LLC produces big parts: stringers and struts, doors and access panels, seat tracks, spars, and more, some longer than a pickup truck. In fact, if it's used to construct a commercial airliner, helicopter, or military aircraft, chances are good that it came from Gamma. But the Mansfield, Texas manufacturer makes plenty of small parts as well—the brackets and fittings, for example, that are needed to assemble larger structural components into a functioning aircraft. This product diversity w
...Read More.
GE Digital Launches New Capabilities to Automate Inspection Planning
Posted:

2019-8-7
GE Digital (NYSE: GE) today announced the general availability of enhanced Compliance Management features in its Asset Performance Management (APM) Integrity software for the oil and gas, chemical and power industries. Developed in collaboration with one of the largest U.S. petroleum refiners, Compliance Management is a major development of GE Digital's inspection data management capability, an integrated component of the APM Integrity solution. Inspection planning and auditability continue to be a chal
...Read More.
Next 10 >>>
Displaying 51 through 60 of 200

More Newss: 1 | 2 | 3 | 4 | 5 | 6 | 7 | 8 | 9 | 10 | 11 | 12 | 13 | 14 | 15 | 16 | 17 | 18 | 19 | 20