NDT News

U.S. Air Force Awards FDH Multi-Year Nondestructive Technology Contract
Posted:

2020-5-4
FDH Infrastructure Services, LLC, has been awarded a multi-year contract by the U.S. Air Force to develop a robust method to assess current structural condition and long-term predicted degradation of concrete facilities, using finite element modeling, nondestructive evaluations, and predictive material analysis. FDH's proprietary and patented nondestructive technologies, including dispersive wave propagation methods, have been used to evaluate the integrity and risk of underperformance of critical struct
...Read More.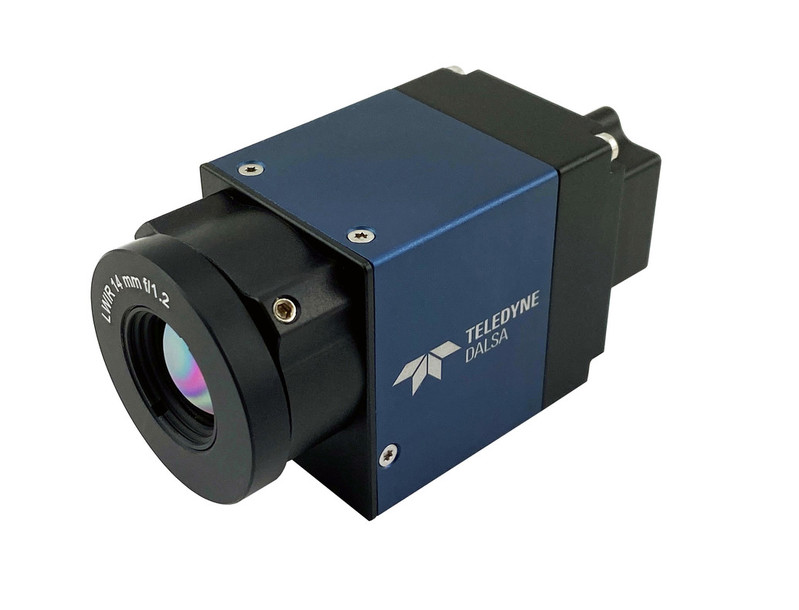 Teledyne DALSA's Newest Thermal Cameras Ideal for Non-contact Fever Screening
Posted:

2020-5-4
Teledyne DALSA, a Teledyne Technologies [NYSE:TDY] company and global leader in digital imaging technology, is pleased to introduce its latest family of LWIR cameras, the Calibir™ GXM series. Using Teledyne DALSA's own VGA 17um microbolometer technology, Calibir GXM cameras offer exceptional infrared imaging performance, with great sensitivity, outstanding dynamic range for wide temperature coverage, and factory-calibrated radiometric performance. Calibir delivers accurate, repeatable results for critical a
...Read More.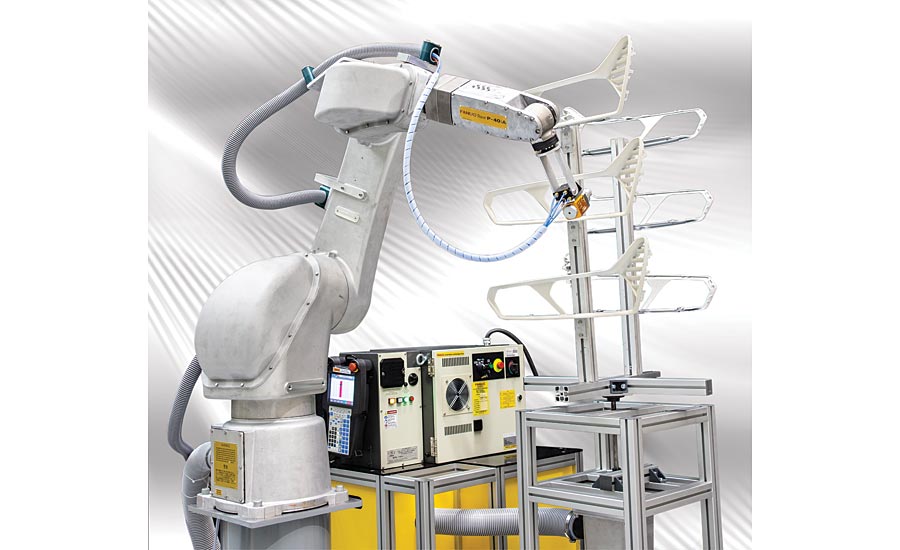 NDT Trends on the Shop Floor
Posted:

2020-5-4
As developments in machine learning and the Internet of Things (IoT) impact how manufacturers run their businesses, automation can support these changes and boost productivity. Automation powers advanced IoT-enabled sensors and improves data collection, which can help manufacturers advance quality and processing speeds. This helps them forecast more accurately and reduce the chance of costly rerouting during production. With the added intelligence that automation brings, manufacturers are now
...Read More.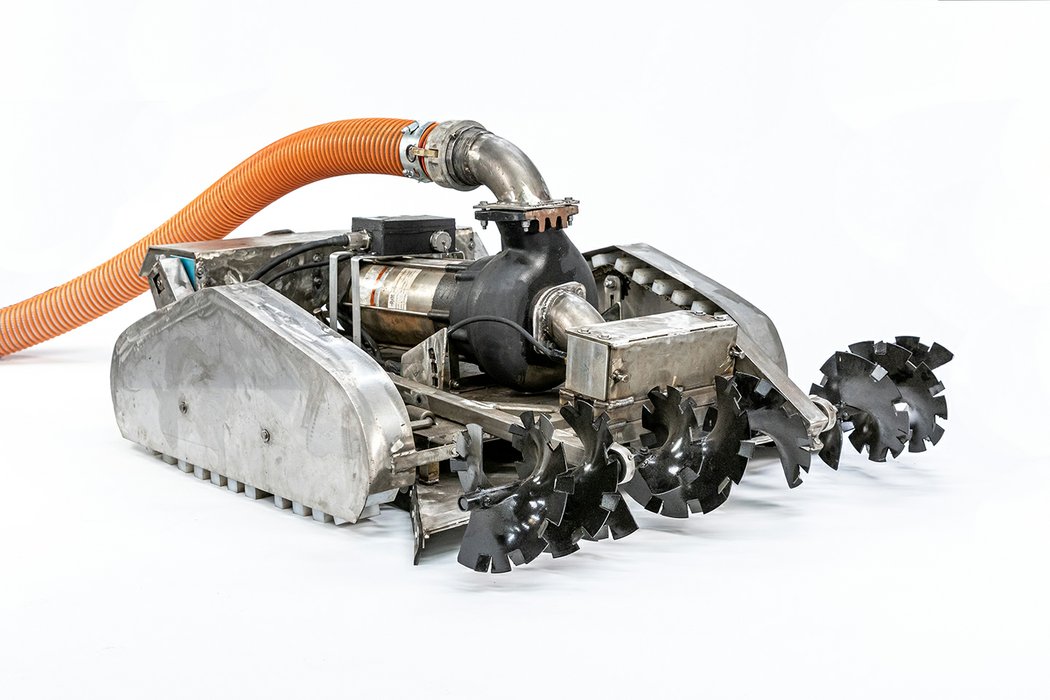 Micro Dredging with Sciphyn Robotics
Posted:

2020-5-4
Sciphyn offers an extremely effective robotic process to clean & inspect industrial and municipal water vessels (cooling towers, pits, basins, ponds, process water, fire water, potable water, etc.) all while your unit/facility remains in-service, in full operation, with no outages. We provide cleaning, sediment mapping, visual inspections, and UT data collection services. Who is Sciphyn? Our ROV's reduce water waste and help save lives. Billions of gallons of potable and chemicalized water ar
...Read More.
Screening Eagle Raises Millions for Cloud AI
Posted:

2020-5-4
Screening Eagle Technologies (SET), a cloud-based technology platform connecting sensors, software, and data for intelligent inspection of assets and infrastructure, is pleased to announce it has raised CHF 55 million in its first institutional round of equity funding. Screening Eagle is on a mission to protect the built world. Massive economic value is at risk from aging global infrastructure and construction birth defects in new assets. Roads, bridges, buildings, energy and transportation assets form t
...Read More.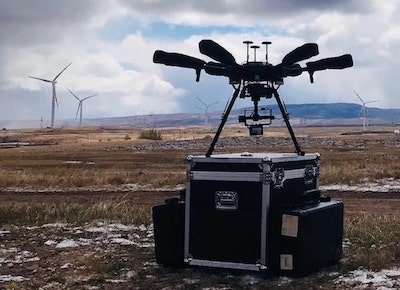 Clobotics Acquires AtSite to Expand Wind Industry Capabilities
Posted:

2020-5-4
Market-leading inspection technology combines with blade specialists to better meet customers' inspection and repair needs As wind turbines get larger, older and installed offshore more, drone-based inspection is becoming an integral part of maintaining assets in this growing segment of the renewable energy industry. Clobotics Holdings Ltd. has acquired AtSite to make it a fully owned subsidiary of the Clobotics Group. The acquisition brings together two industry leading technology platforms, acceleratin
...Read More.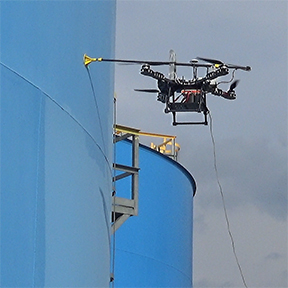 Apellix™ Now Piloting Drone-Based UT Inspections
Posted:

2020-4-27
Apellix™ Now Piloting Drone-Based UT Inspections Jacksonville, Florida...April 28, 2020 - Apellix, protecting the world's built and industrial environments through technology, is proud to announce they are now identifying pilot projects for ultrasonic wall thickness (UT) inspections of above-ground storage and terminal tanks. Using semi-autonomous drones, Apellix performs UT wall thickness measurements on tanks as high as 60 meters. The system can measure up to 100 locations per hour, reporting rea
...Read More.
Carestream NDT Signs Creative Electron as Channel Partner
Posted:

2020-4-23
Carestream's Non-Destructive Testing organization today announced its partnership with California-based Creative Electron Inc. for the NDT product portfolio. Launched in 2008, Creative Electron manufactures and distributes high performance, off-the-shelf and custom X-ray inspection systems, made in the United States. These systems are used for quality assurance, material conformity and counterfeit detection in a wide range of applications. Creative Electron's unique algorithms give new life to X-ray imag
...Read More.
ClassNK Releases Guidelines for Phased Array Ultrasonic Testing
Posted:

2020-4-23
Tokyo – Leading Classification Society ClassNK has released its "Guidelines for Non-destructive Inspection by Phased Array Ultrasonic Testing". Phased array ultrasonic testing is an advanced non-destructive inspection technology that enables the visualizing of flaw detection results and the digitizing of the record-keeping process. It has higher detection performance for defects in materials and welded joints compared to conventional ultrasonic testing. In recent years, the application of phased array
...Read More.
Non-destructive Ring Test for Deepwater Pipes
Posted:

2020-4-23
Prior to 2015 no reliable non-destructive test method existed for measuring the collapse pressure of deepwater pipeline joints, which are typically around 12 m (39.3 ft) long. Historically, the industry has favored testing a few specimen joints to destruction, then combining the results with the best available structural design techniques and a substantial safety factor to determine a conservatively safe pipe wall thickness. This approach on several projects led in turn to creation of the best-known design
...Read More.
Next 10 >>>
Displaying 121 through 130 of 200

More Newss: 1 | 2 | 3 | 4 | 5 | 6 | 7 | 8 | 9 | 10 | 11 | 12 | 13 | 14 | 15 | 16 | 17 | 18 | 19 | 20