NDT News
Olympus Supports San Jacinto College Students
Posted:

2020-6-23
WALTHAM, Mass., (June 23, 2020) —Olympus, a leading nondestructive testing (NDT) manufacturer, announced its donation of ultrasonic testing (UT) equipment to San Jacinto College's new LyondellBasell Center for Petrochemical, Energy, & Technology (CPET) to support workforce development. CPET opened in September 2019 to provide students with hands-on training and educational opportunities in technology industries like electrical, environmental health and safety, instrumentation, NDT, and process. The
...Read More.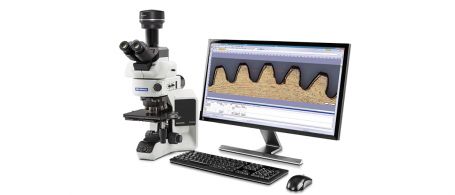 Improved Quality Control for Steel Manufacturers
Posted:

2020-6-19
Olympus, a leading manufacturer of industrial microscopes, is improving the efficiency of nonmetallic inclusion analysis for steel manufacturers who use OLYMPUS Stream™ image analysis software. The newly released OLYMPUS Stream version 2.4.3 enables users to more precisely choose the areas of the sample they wish to analyze, helping speed up the inspection process of high-purity steel. New line measurement features also ease the process of capturing multiple line measurements on a sample for cleaner reporti
...Read More.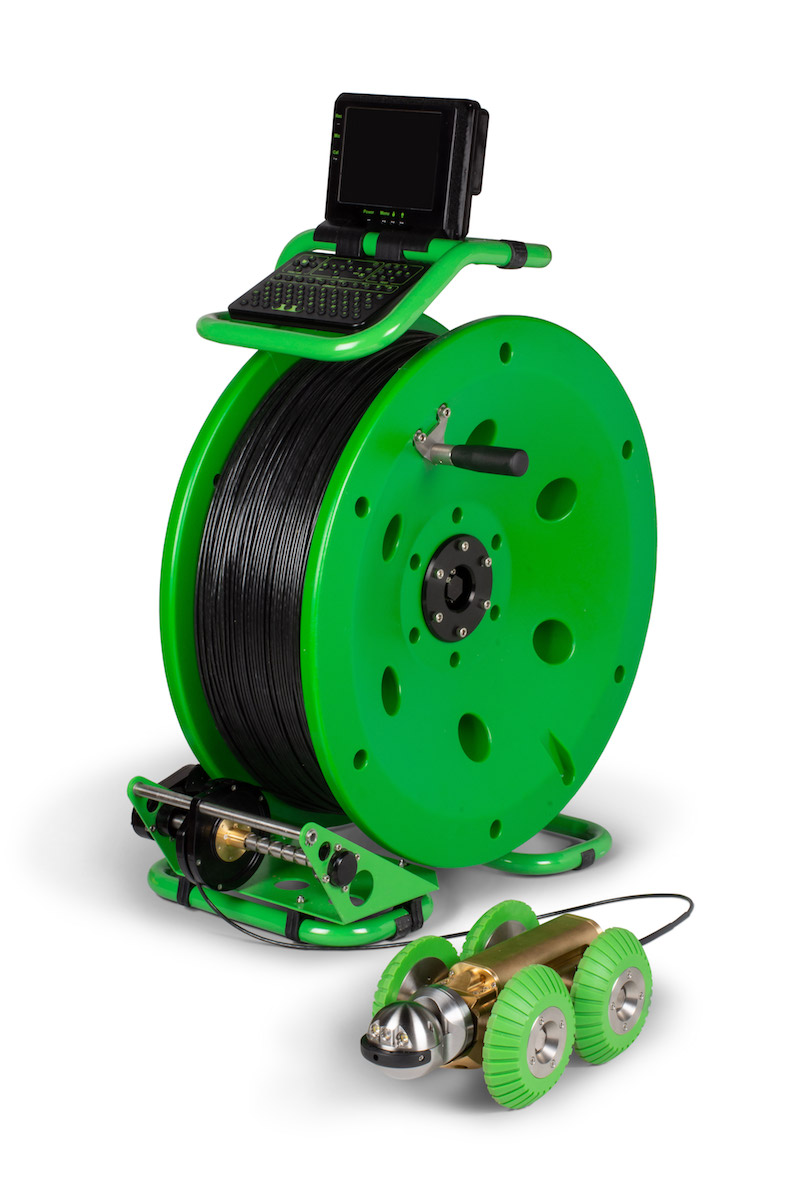 Fiberscope.net Introduces Troglotrek Ultra-portable Pipe Crawler
Posted:

2020-6-18
A new truly portable tool has joined the ranks of increasingly popular pipe crawlers. It is the Troglotrek sewer crawler, a standalone, battery-powered device, which stands out from the crowd due to its extremely lightweight structure and independence from an external power supply. Troglotrek, equipped with 300 meters of durable, Kevlar-reinforced cable on an aluminum drum, is a good fit for pipes from 4" up to 12" in diameter. This compact system allows for one-man operation, for it is light enough for
...Read More.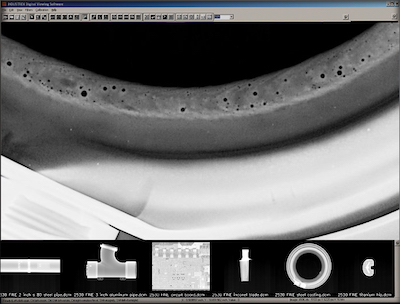 Carestream Launches New INDUSTREX Software with Sharper Image Quality
Posted:

2020-6-16
Raising the bar in non-destructive testing (NDT) technology, new Carestream NDT INDUSTREX Digital Viewing Software Version 5.2 delivers a higher level of image resolution for digital radiography, resulting in more accurate defect detection for NDT inspections. This software is an all-in-one solution that includes modules for CR, DR and data, eliminating the need to purchase costly add-on modules. It also includes upgrades over the life of users' capture devices, ensuring the latest features and functi
...Read More.

Oceaneering Wins Significant Asset Integrity Contract in the Middle East
Posted:

2020-6-16
Oceaneering International, Inc. (Oceaneering) has been awarded a considerable asset integrity contract from a major operator based in Dubai, UAE. The award includes the provision of general and advanced non-destructive testing (NDT) and fabric maintenance inspection services across the operator's onshore and offshore facilities in the Middle East. The competitively tendered contract includes integrity and inspection services for around 85 offshore platforms spread across five producing fields, as well as
...Read More.
Teledyne's SWIR Camera Enables Defect Detection Beyond the Visible
Posted:

2020-6-16
WATERLOO, Canada, May 19, 2020 (GLOBE NEWSWIRE) -- Teledyne DALSA, a Teledyne Technologies [NYSE:TDY] company and global leader in machine vision technology, is pleased to announce its first short-wave infrared (SWIR) line scan camera for machine vision. The new Linea SWIR features a cutting-edge InGaAs sensor in a compact package suitable for a variety of applications including food and packaged good inspection, recycling, mineral sorting and solar and silicon wafer inspection. With exceptional responsi
...Read More.
NSF Supporting NDT Program Development at Penn College
Posted:

2020-6-16
A three-year National Science Foundation grant is supporting Pennsylvania College of Technology's development of two certificates and an associate degree to meet the growing need for technicians in non-destructive testing. The nearly $600,000 grant – A Collaborative Approach to Expanding Nondestructive Testing Education Within a Welding Program – is funded by the NSF's Advanced Technological Education program, which is geared to the education of technicians for advanced-technology fields that drive the n
...Read More.
Student from Hawaii Excelling in Cowley's Online NDT Program
Posted:

2020-6-16
Looking to add to his resume, Derek Barbadillo stumbled upon Cowley College's online Non-Destructive Testing (NDT) program. The Hawaii resident made the decision to enroll in the program and was recently on the College's main campus in Arkansas City to complete his studies. Barbadillo graduated from Mililani High School in Hawaii (Island of Oahu). At the time, NDT was foreign to Barbadillio. "I was pursuing a career in underwater welding and was offered a job by the instructor to be an assistant for N
...Read More.
Verasonics Offers HIFUPlex™ PLUS
Posted:

2020-6-16
Over the last few years, Focused Ultrasound (FUS), a non-invasive therapeutic technology, has gained substantial momentum following the approval of multiple new indications. The potential utility of FUS shows promise across a variety of clinical areas including cardiology, endocrinology, musculoskeletal medicine, neurology, oncology, urology, and women's health. The use of ultrasound-guided FUS (USgFUS) is expanding due to its real-time feedback, flexibility and lower cost. As this field has advanced, the
...Read More.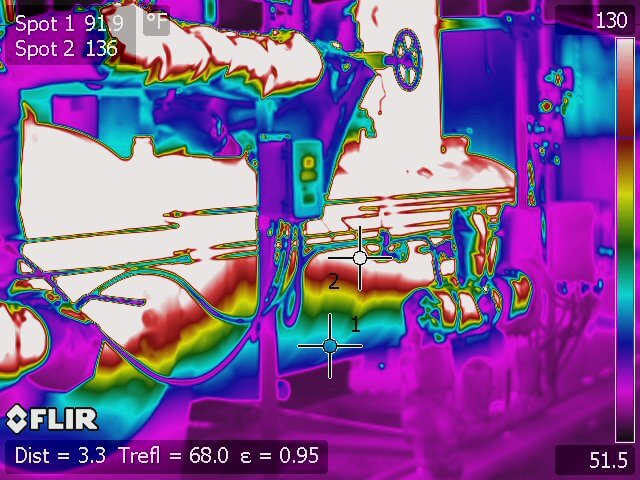 FLIR Allows Non-invasive Inspection of Oil Well Separators
Posted:

2020-6-16
During hydraulic fracturing ("fracking"), part of the process involves injecting sand to keep pores of a well open. When the well is brought back online after fracking, some of that sand burps back up to the surface and into a separator. A separator sits on the surface and separates the oil, gas, and water using heat from an internal fire tube. Gas gets siphoned off and funneled to a sales meter and then eventually to homes and businesses. Oil and water collect in onsite tanks and are eventually hauled a
...Read More.
Next 10 >>>
Displaying 121 through 130 of 200

More Newss: 1 | 2 | 3 | 4 | 5 | 6 | 7 | 8 | 9 | 10 | 11 | 12 | 13 | 14 | 15 | 16 | 17 | 18 | 19 | 20