NDT News
Detecting Rounded Shape Internal Defects in Pipes Using a Rotating Tube Inspection System
Posted:

2020-3-10
Seamless Pipe Manufacturing and Tube Forming A typical flaw in a seamless tube is the rounded shape internal defect, also called a round-bottom groove (RBG). These defects can originate during the seamless pipe manufacturing process or after tube forming. Inspectors need to identify and assess these marks on pipes used in the oil and gas industry. Rounded shape internal defects are similar to wall thickness reduction, but they behave differently with ultrasonic testing (UT). As a result, these defects
...Read More.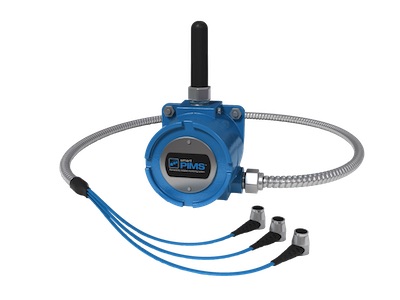 Sensor Networks Releases New Catalog
Posted:

2020-3-10
STATE COLLEGE, PA - Sensor Networks, Inc. (SNI) released the first edition of their Standard and Custom Ultrasonic transducer Catalog Ver. 1.0. in March of 2019. Less than a year later, they are set to release Version 4.0, featuring standard transducer offerings as well as information on their custom application capabilities. Jeff Anderson, President and GM of SNI says "As a growing company, our standard product line is continuously expanding month after month. Maintaining and updating our catalog as fre
...Read More.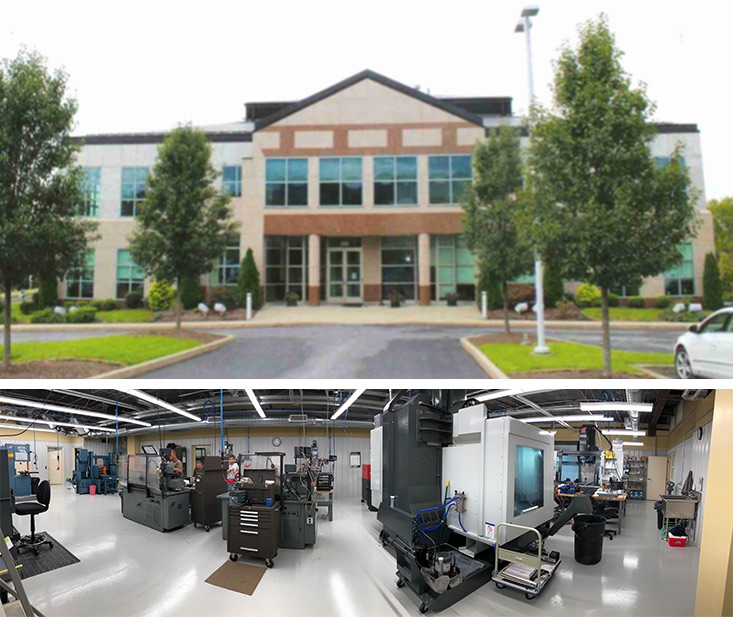 Sensor Networks Showcased as Pennsylvania Innovator
Posted:

2020-3-10
State College, PA – Today, Department of Community and Economic Development Deputy Secretary of Technology and Innovation Steve D'Ettorre toured Sensor Networks, Inc. to highlight the innovative work happening right here in Pennsylvania and to discuss Governor Wolf's innovation budget proposal. "The commonwealth is emerging as a leader in innovation with exciting developments, and I am excited to see companies like Sensor Networks potentially benefit from Governor Wolf's proposed innovation plan," said D
...Read More.
2019 PQNDT Salary Survey
Posted:

2020-3-10
Find out how your compensation stacks up against the rest of the industry. Our 25th annual NDT Salary & Benefits Survey is now online and available for you to complete. Give us 5 minutes and we'll give you valuable information We're polling professionals in the Nondestructive Testing and Quality Inspection industries across the U.S. to discover the latest compensation, benefits, and employment trends. Participants will receive an early copy of the results, which will outline the trends
...Read More.
NDT Global Acquired by Quebec-based Eddyfi Technologies
Posted:

2020-3-8
NDT Global, a leading supplier of ultrasonic inline inspection (ILI) and integrity services announce, on February 5th, 2020, NDT Global was acquired by Eddyfi/NDT. Eddyfi/NDT, the combination of Eddyfi Technologies and NDT Global, is an innovative and private test and measurement (T&M) technology group focused on non-destructive testing (NDT). Richard Matthews, President and CEO of NDT Global comments, "Joining with Eddyfi Technologies offers tremendous opportunity to leverage our respective knowledge to
...Read More.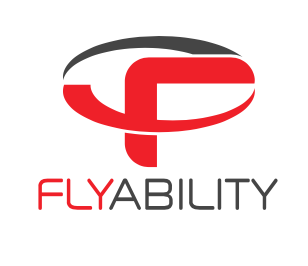 Flyability to Host Conference in Denver, CO USA
Posted:

2020-3-8
Flyability, Swiss creator of the groundbreaking Elios 2 drone for indoor inspections, will be hosting a two-day conference March 18 and 19 in Denver, CO to inaugurate the opening of its first U.S. office. In an upcoming two-day conference Flyability will host over 100 attendees and a dozen featured speakers, including representatives from various U.S. companies that use its drones for indoor inspections. The event will take place on March 18 and 19 at the Colorado School of Mines. Attendance is free
...Read More.
Varex Showcases Industrial Cone Beam Computed Tomography
Posted:

2020-3-8
Varex Imaging Corporation (Nasdaq: VREX) today announced it will showcase its updated 3D VSHARP software for industrial cone beam computed tomography (CBCT) at iCT2020. The 10th conference on Industrial Computed Tomography is attended by business and research leaders, as well as international experts and decision-makers from the industrial imaging sector. "Varex has a successful history of innovation and introducing game-changing technology to the X-ray imaging market," said Sunny Sanyal, Chief Executive
...Read More.
Detecting Corrosion Defects in Pipelines with Neutron Backscatter
Posted:

2020-3-8
The identification of corrosion, cracks and defects in pipelines used for transporting oil and gas can reduce the possibility of leaks, and consequently, it can limit the extent of an environmental disaster, public hazard and the associated financial impact of such events. Typically, corrosion in oil pipelines is measured with non-destructive ultrasonic or electromagnetic techniques, on the basis that corrosion and defects are often manifest as a change of thickness in the steel from which pipelines are mad
...Read More.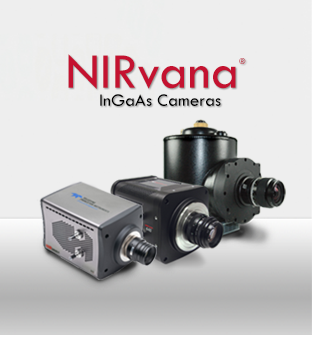 Teledyne Princeton Instruments Expands NIRvana SWIR Camera
Posted:

2020-3-8
Princeton Instruments announces the immediate availability of its newest offering in the NIRvana® SWIR portfolio: the NIRvana HS. The NIRvana HS offers an exciting, truly innovative set of world-class performance features utilizing the advantages of the second near-infrared window (NIR-II) window to meet the increasingly diverse needs of today's scientific, industrial, and medical communities. Building on the success of the high performance NIRvana LN (liquid nitrogen cooled) and the NIRvana 640 (super-cool
...Read More.
Nanotronics Presents New Offerings in Photonics
Posted:

2020-3-8
On February 4th, 2020, Nanotronics, the inventor of a platform that combines AI, automation, and sophisticated imaging for industrial inspection, presented two papers at SPIE, the International Society for Optics and Photonics, for Photonics West, held in the Moscone Center. "The two works presented at SPIE West represent Nanotronics' continual drive to combine Artificial Intelligence and Optical measurements," says Vadim Pinskiy, Vice President of Research and Software Development at Nanotronics. "We sh
...Read More.
Next 10 >>>
Displaying 121 through 130 of 200

More Newss: 1 | 2 | 3 | 4 | 5 | 6 | 7 | 8 | 9 | 10 | 11 | 12 | 13 | 14 | 15 | 16 | 17 | 18 | 19 | 20