NDT News

Pantherô Sets a New Pace for Ultra-fast Pipe Body Inspection
Posted:

2022-9-14
When it comes to OCTG and line pipe testing, inspectors must be on the lookout for a number of flaws determined by international standards to help ensure the safe operation of pipelines. The ultrasonic testing system used to gather the data necessary for pipeline integrity validation must feature high sensitivity, repeatability, and productivity. Enter Pantherô, the ultimate phased array and total focusing method imaging machine. This blog highlights how KARL DEUTSCH leverages the power of Eddyfi Technologi
...Read More.
Cygnus launches a brand new Ex Certified Thickness Gauge!
Posted:

2022-9-13
The wait is finally over. Lucky visitors to our stand at The Materials Testing Exhibition earlier this month, were first to see the much anticipated, new Cygnus Ex-certified product in the flesh. Now, itís time to reveal what the new Cygnus 1 Ex Ultrasonic Thickness Gauge is all about! This rugged, IP67-rated, intrinsically-safe instrument is specially designed to take reliable thickness measurements in Zone 0 Explosive Atmospheres, including: - Oil and Gas - Mines - Chemical Plants - Fuel Depots -
...Read More.
viDoc RTK Rover Officially Certified by Bureau Veritas
Posted:

2022-9-11
The official certification by Bureau Veritas is recognized worldwide and is an important benchmark for increasing the viDoc's uptake. This official recognition confirms that the viDoc is accurate enough to be used in industry. The Bureau Veritas found the viDoc to have a margin of error of less than 5cm, which is twice the required accuracy for Class A measurements. They tested it for volume calculations as well as measurements for digitizing as-builts in a trench. The Bureau Veritas is a company that
...Read More.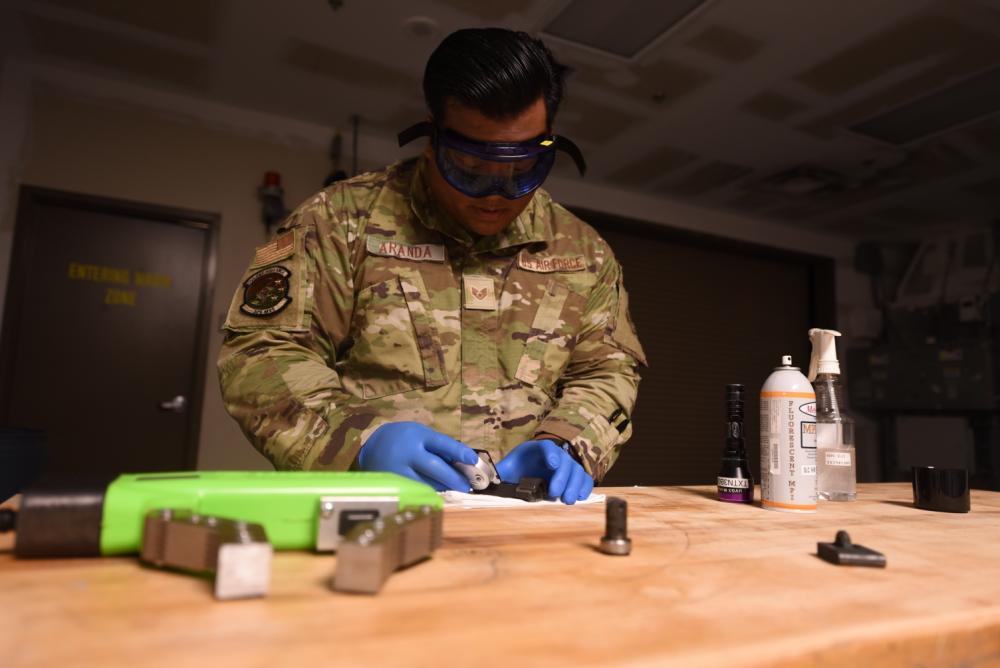 325th Maintenance Squadron Fabrication Save Lives
Posted:

2022-9-11
The 325th Maintenance Squadron employs a multi-faceted approach to executing the mission of aircraft maintenance by bringing back shops to work together as a cohesive team. This is accomplished by the fabrication flight; an overarching effort encompassing nondestructive inspections (NDI), production, aerospace ground equipment (AGE) and low observable (LO) back shops. The NDI and production shops work together as a team to identify issues and coordinate course of action efforts to maintain aircraft surv
...Read More.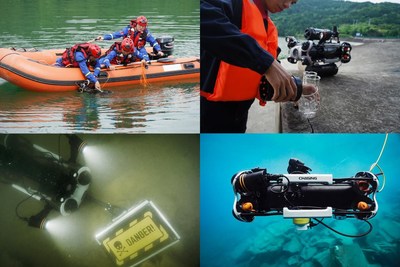 Industrial Grade Underwater Drone M2 PRO MAX
Posted:

2022-9-11
M2 Pro Max Empowers Wider Range of Underwater Drone Operations among Multiple Industrial Scenarios including Search, Salvage & Rescue, Hull and Dock Inspections, Aquaculture and Fish Farming, Hydro dam, Reservoir and Water Utility Inspections, Environmental Protection Survey, Offshore Wind Farms Inspections and Monitoring, and Other Underwater Missions. QINGDAO, China, June 21, 2022 /PRNewswire/ -- Chasing-Innovation Technology ("Chasing"), a world-leading developer and manufacturer of unmanned underwate
...Read More.
HUVRdata welcomes ZynQ 360 to its Partner Network Ecosystem
Posted:

2022-9-11
Today, at Energy Drone & Robotics Summit, HUVRdata, Inc. welcomes ZynQ 360 to the HUVR Partner Network (HPN) and announces 3DC capability. Both HUVRdata and ZynQ 360 exist to enable industrial asset owners to thrive in the era of industry 4.0 by helping reinvent legacy processes around the power of data. Both companies realize that the unprecedented growth in asset inspection technologies and tools has created an often-unmanageable volume and variety of data. For perspective, consider that 1 TB of produc
...Read More.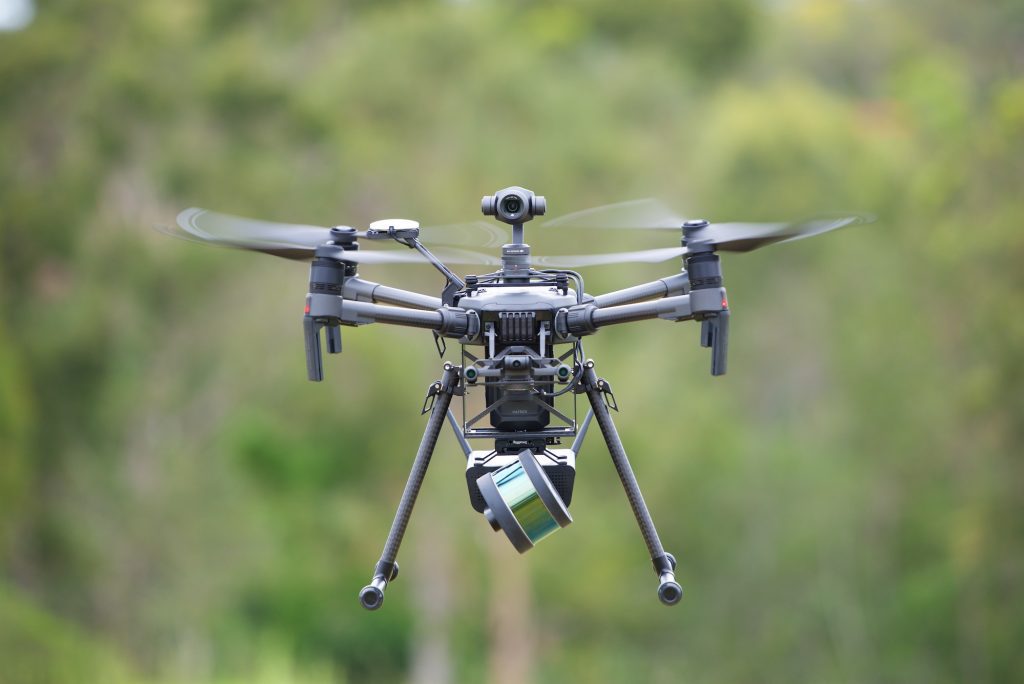 MFE Inspection Solutions Brings Autonomous LiDAR Mapping to Customers with New Emesent Partnership
Posted:

2022-9-7
Houston, TX, September 7, 2022 -- MFE Inspection Solutions announced today its appointment as a reseller of Emesent, a world leader in drone autonomy. This partnership will give MFE customers access to the full line of Emesent products including their flagship product Hovermap ST, an autonomy and mapping payload. Hovermap is widely used in the mining, infrastructure, surveying, and mapping industries to scan complex environments quickly and safely. Equally capable above ground or underground, indoors or
...Read More.
You donít have to do it alone with Artificial Intelligence (AI) for tubing inspection
Posted:

2022-9-6
A reliable and quick assessment of the integrity of tube heat exchangers is rather complex due to the presence of noise and interference signals. Being able to provide a quality report to your client in a timely manner is the goal of every inspection. This blog post discusses the synergy between Artificial Intelligence (AI) and certified analysts to enhance the accuracy and consistency of inspection reports. Data analysis of shell and tube heat exchangers (HX) has been around for decades yet conti
...Read More.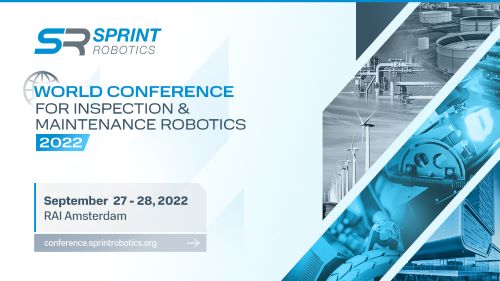 Leading event for Inspection & Maintenance Robotics
Posted:

2022-9-2
With 400 delegates,55 international speakers and more than 50 exhibitors, the SPRINT Robotics World Conference for Inspection & Maintenance Robotics is the best place to gain insight into the global status of Inspection and Maintenance robotics. At the conference you will hear from industry trailblazers about the latest developments in Inspection and Maintenance Robotics, covering many topics including Adoption and Scaling of Robotics to New Technologies and Platforms. Over the course of two days there wi
...Read More.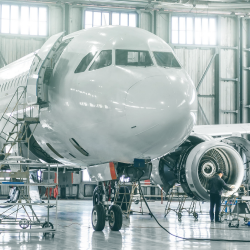 How to Achieve a Sweeping View of Composite Aerospace Asset Integrity Conditions
Posted:

2022-9-1
Aerophobia, or the fear of flying, is prevalent among the general population and it really is no wonder given the increased exposure to media portraying theatrical crashes or other horrifying incidents. Operating in the non-destructive testing arena, stakeholders are responsible for preventing the next big blockbuster of an episode through thorough asset integrity assessments that help ensure travelers safely reach their destination. When considering the size and unique geometry of an aircraft, the inspecti
...Read More.
Next 10 >>>
Displaying 121 through 130 of 200

More Newss: 1 | 2 | 3 | 4 | 5 | 6 | 7 | 8 | 9 | 10 | 11 | 12 | 13 | 14 | 15 | 16 | 17 | 18 | 19 | 20