NDT News

New Robot-Assisted Nondestructive Broadband Imager
Posted:

2021-7-24
One of the key aspects of academic and industrial research today is non-destructive imaging, a technique in which an object or sample is imaged (using light) without causing any damage to it. Often, such imaging techniques are crucial to ensuring safety and quality of industrial products, subsequently leading to growing demands for high-performance imaging of objects with arbitrary structures and locations. While multiple studies in the past have explored systems equipped with one of the aforementi
...Read More.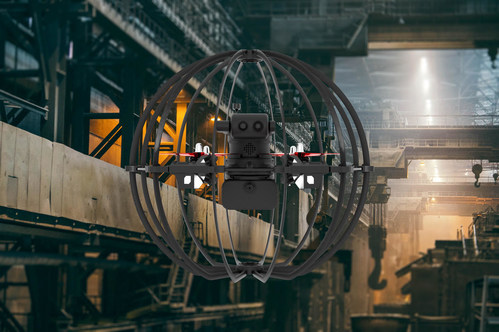 Red Cat Completes Skypersonic Acquisition
Posted:

2021-7-24
Red Cat Holdings, Inc. (Nasdaq: RCAT) ("Red Cat" or the "Company"), a hardware enabled software provider, closed the acquisition of Skypersonic which enables drones to "Fly Anywhere" and "Inspect the Impossible". Its Skyloc software system allows a drone to complete inspection services in locations where GPS is not available, yet still record and transmit inspection data even while being operated from thousands of miles away. Skycopter is a miniature drone fitted into a cage to avoid damage to inspected a
...Read More.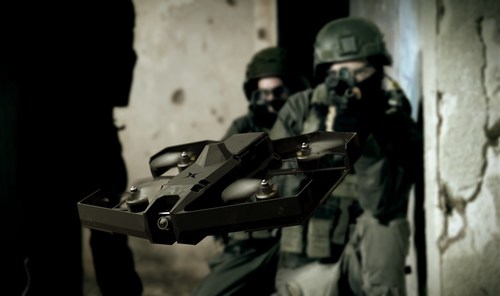 Department of Defense and Israel Partner with XTEND for sUAS
Posted:

2021-7-24
The Department of Defense' Assistant Secretary of Defense for Special Operations / Low Intensity Conflict (ASD SO/LIC), Irregular Warfare Technical Support Directorate (IWTSD), in partnership with Israel's Ministry of Defense, Directorate of Defense Research & Development (Ma'fat), has contracted with revolutionary telepresence platform, XTEND, for a new hyper-enabled small Unmanned Aircraft System (sUAS) product, called "SKYLORD XTENDER", beginning in 2020. The initiative will deliver multiple, tactical sU
...Read More.
ZEISS to Acquire Capture 3D for 3D Measurement and Inspection
Posted:

2021-7-24
ZEISS plans to expand its national coverage in the US for its Industrial Quality & Research segment by acquiring Capture 3D. Headquartered in Santa Ana, California, Capture 3D is the leading US partner for GOM 3D non-contact measuring solutions. With this acquisition customers will benefit from a seamless integrated experience to get the best measuring solutions for their specific tasks. "We are pleased to bring the Capture 3D team and their know-how into the ZEISS Group," states Dr. Jochen Peter, member
...Read More.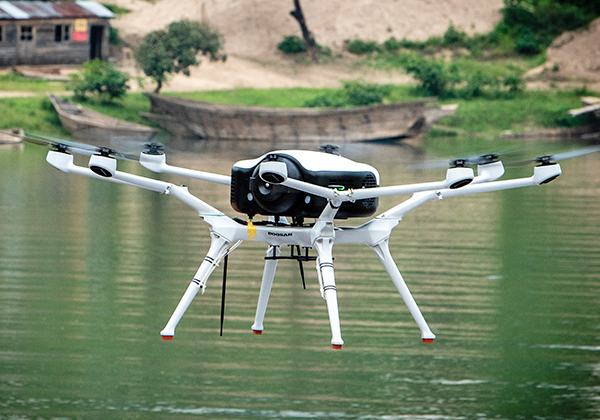 Hydrogen Cells Extend Drone Flight Over Two Hours
Posted:

2021-7-24
The mix of news reflects advances in hydrogen cell power development that, for now, is too young and expensive for any but specialized business operators to consider. Drones powered by the technology are listed anywhere from $2,200 to $3,800 – on the rare occasions prices are indicated, that is. Larger producers probably charge more. In exchange, however, owners get three times the life of LiPo batteries of the same weight­. That is, two hours or more time aloft. Hydrogen cells also have the appeal
...Read More.
Percepto Launches Smart Home for Spot Robot at Florida Power
Posted:

2021-7-16
Percepto Base for Spot provides the robotic dog with capabilities that enables a full autonomous inspection cycle in outdoor remote environments, dramatically increasing speed of emergency response and protecting workers from hazardous situations MODI'IN, Israel, May 19, 2021 /PRNewswire/ -- Percepto, pioneering autonomous inspection by industrial robotics, announced today the launch of the first ever smart home for Boston Dynamics' Spot. Leveraging the unique Percepto Base for Spot the solution offers a
...Read More.
Use of Non-Destructive Testing for Pressure Vessel Inspection
Posted:

2021-7-16
All over the world, pressure vessels are being pressed into service beyond their design lifetimes. Advances in machine learning can lead to the deployment of increasingly reliable non-destructive testing (NDT) to inspect pressure vessels. The NOMAD study, a four-year research project to investigate NDT of reactor pressure vessels, is nearing its conclusion this month. Pressure vessels are any structures that contain fluids at pressures different from the ambient and can include soda bottles, car t
...Read More.
Bureau Veritas Opens New Laboratory in South Australia
Posted:

2021-7-16
Bureau Veritas, a world leader in testing, inspection, and certification (TIC), has celebrated the opening of a new laboratory and testing facility in Regency Park close to Port Adelaide, the hub for Australian naval shipbuilding in South Australia. The facility was officially opened by the Premier for South Australia, the Hon. Steven Marshall MP in a ceremony on 11th May 2021. The newly opened laboratory is offering ISO 17025 NATA (National Association of Testing Authorities) accredited Mechanical Testi
...Read More.

A Showcase for Robotics
Posted:

2021-7-16
The 2021 Robotics & AI Industry Showcase is just around the corner. James Kell, Innovation Specialist at Rolls-Royce and member of the Robotics Growth Partnership, updates us on the robotics project he alluded to at the 2019 Showcase, that is set to improve costs, time and safety in after-market aerospace engineering. Back in 2019, the National Robotics Network invited me to speak at the Robotics & AI Industry Showcase, the KTN event that brings together the entire UK robotics and AI industry to sh
...Read More.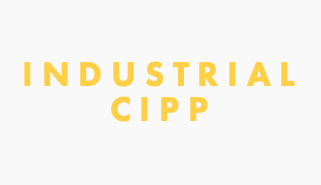 Industrial CIPP Offers Thorough Video Inspections for Pipeline Systems
Posted:

2021-7-16
Industrial CIPP is proud to announce that state-of-the-art video inspections are now available. Dallas, TX (PRUnderground) May 14th, 2021 Industrial CIPP is proud to announce that state-of-the-art video inspections are now available. Thanks to software and tech improvements, these inspection methods are versatile and reliable. With the benefit of flexible technology and CIPP methods, commercial pipelines can now be thoroughly inspected and recorded for your use. A Hallmark Service of Industrial CIPP
...Read More.
Next 10 >>>
Displaying 121 through 130 of 200

More Newss: 1 | 2 | 3 | 4 | 5 | 6 | 7 | 8 | 9 | 10 | 11 | 12 | 13 | 14 | 15 | 16 | 17 | 18 | 19 | 20