NDT News
Phoenix Extends Transducer Range with Phased Array Probes
Posted:

2019-1-17
Phoenix Inspection Systems Limited has expanded its product offering with the addition of a new range of Linear Phased Array transducers. The high performance probes are available to order from stock in a range of 5MHz – 7.5MHz and from 16 to 64 elements. Designed with piezo-composite elements, Phoenix phased array probes provide; high resolution imaging - to maximise sensitivity, accurate ultrasonic detection and sizing of defects in welds and effective corrosion mapping of various materials. Housed in
...Read More.
Weld Titanium Video Using PurgEye Weld Purge Monitor
Posted:

2019-1-17
At the end of 2018, WeldTube filmed a two-part welding class on titanium, which features the very talented Travis Field. Travis travelled down to The South Coast Welding Academy in Houston TX from Alberta Canada. Travis welded the pipe with the addition of our Weld Trailing Shield® and PurgEye® Weld Purge Monitiors. Travis shares his experience and skills and the videos are very inspirational to anyone welding titanium or looking to get into the field. The low cost, hand held, battery oper
...Read More.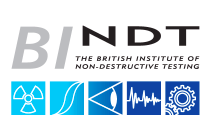 International Conference on Condition Monitoring and Asset Management Call for Papers
Posted:

2019-1-14
The Sixteenth International Conference on Condition Monitoring and Asset Management (CM 2019) will take place from Tuesday 25 to Thursday 27 June 2019 at The Principal Grand Central Hotel, Glasgow, UK. The conference is organised by the British Institute of Non-Destructive Testing (BINDT) in close partnership with the International Society for Condition Monitoring (ISCM) and the US Society for Machinery Failure Prevention Technology (MFPT). Following feedback received after the deadline for abstract subm
...Read More.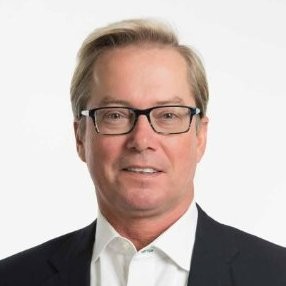 Industrial Inspection & Analysis Announces New Leadership
Posted:

2019-1-9
Industrial Inspection & Analysis (IIA), a high-growth inspection, testing and analytical business, is pleased to announce the appointment of Harold E. Queen as chief executive officer, effective Jan. 1, 2019. Queen is an accomplished leader with more than 40 years of industry experience. His long-term vision for IIA centers is around Story-Worthy customer service and technical leadership serving a diversified group of promising sub-sectors and a commitment to aggressively growing IIA for years to come.
...Read More.
Managing Reliability and Production in the Primary Steam Reformer
Posted:

2019-1-9
The primary steam reformer often ranks highly in plant risk assessments, due to complex damage mechanisms and large consequences of failure. However, the risk associated with the primary reformer is highly dependent on its operation. A balance exists between reliability and production, and in some cases it is necessary to operate close to limits. This may be either intentional (i.e. in order to maximise production), or simply a consequence of a separate issue (i.e. catalyst deactivation). In order to do
...Read More.
2019 API Inspection Summit to Offer 14 Courses
Posted:

2019-1-9
The API Summit was designed with you in mind. This four-day summit includes three days of presentations spanning over 120 topics. Addressing issues involved in asset condition evaluation for drilling, production systems, pipelines, terminals, refining, chemical manufacturing and storage facilities. In addition, an optional day of training is conducted by subject matter experts. Each day focuses on presentations relevant to upstream, midstream, downstream operation and integrity management. API Inspection S
...Read More.
Drones Begin to Deliver for the Oil and Gas Sector
Posted:

2019-1-9
Despite recent bad press following the flight disruption at London's Gatwick Airport Unmanned Aerial Platforms, or drones as they are more commonly called, have a vital role to play in industry. The use of drones, in the oil and gas industry, is growing and the technology is ready to take off in a big way. It offers benefits to oil and gas operations in a numerous ways— safe and efficient maintenance and inspections among them—but the data that UAS technology provides is transforming the industry.
...Read More.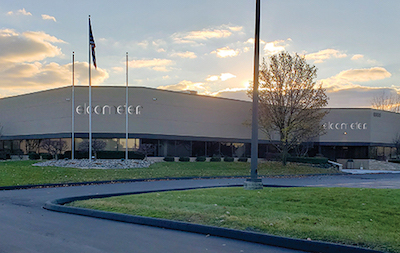 Elcometer Expands into New Headquarters
Posted:

2019-1-9
Elcometer, one of world leaders in the design, manufacture and supply of inspection equipment for the coatings, concrete and Ultrasonic NDT sectors and manufacturer and supplier of a full range of abrasive blasting and ancillary equipment, has moved into their new North American Headquarters today, allowing them to achieve their growth strategy. Based in Warren, Michigan, Elcometer's modern 22,000ft² (2050m²) North American Headquarters not only provides state of the office space for Sales and Technical
...Read More.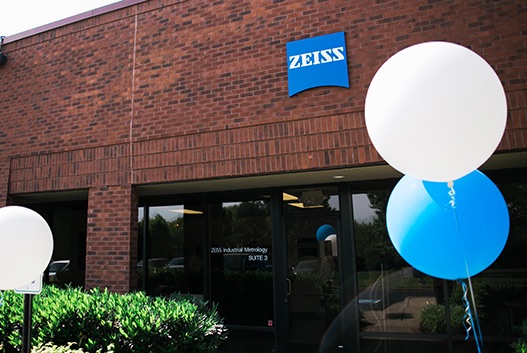 ZEISS Quality Excellence Center Grand Opening in Lake Forest, CA
Posted:

2019-1-9
We're opening the doors to our newest metrology location in Lake Forest, CA from 9 am to 5 pm for a full day of learning and technology demos. You won't want to miss this event! We'll be showing off the latest technology and solutions at our new facility, located not far from our old place in Irvine. From ZEISS, Ryan Stauffer will offer a CALYPSO GD&T course and CT expert Raghu Bhogaraju will show how to measure and evaluate entire components using X-ray. Both sessions are offered twice, morning and
...Read More.

International Test Solutions Acquired By Control Union
Posted:

2019-1-9
Control Union Industrial Inspections is pleased to announce they have recently welcomed International Test Solutions (and Struqs Group) into the Control Union group of companies. The formal documents closing the deal were signed in November by the companies' directors: Ron Winands (Managing Director of Control Union Industrial Inspections), Rudy Wilhelm (Managing Director ITS) and Steef de Kievit (Operations Director ITS). Ron Winands, Managing Director of Control Union Industrial Inspections, c
...Read More.
Next 10 >>>
Displaying 121 through 130 of 200

More Newss: 1 | 2 | 3 | 4 | 5 | 6 | 7 | 8 | 9 | 10 | 11 | 12 | 13 | 14 | 15 | 16 | 17 | 18 | 19 | 20