NDT News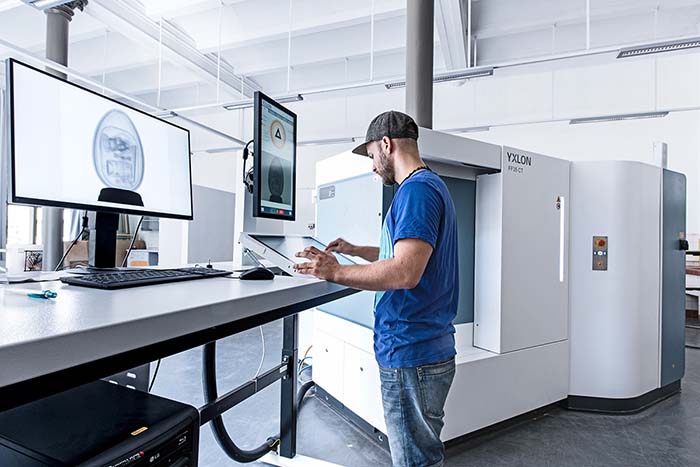 Live CT scans at the Museum for Nature Berlin
Posted:

2018-11-13
Berlin / Hamburg: On Wednesday, October 4th, the wait was finally over: The Museum für Naturkunde Berlin (MfN, Museum of Natural History Berlin) opened its doors to the Hall of Microscopes, where interested visitors now have a chance to experience live from 1 pm to 4 pm how objects of natural-historic collections are three-dimensionally captured and analyzed for research with the Yxlon computed tomography. In the course of this, they also have the opportunity to enter into dialogue with the scientists - a n
...Read More.
Infrasense and BDI Perform Ground Penetrating Radar (GPR) and Half Cell Potential (HCP) Surveys
Posted:

2018-11-6
Infrasense and BDI mobilized to Norfolk, Virginia to complete testing on the 1800-foot long bridge deck. The methods of testing included GPR, HCP, coring, and chloride sampling. Testing was performed in September on 14 select panels of the bridge deck, with the goal of identifying rebar depth and spacing, and areas of probable corrosion. The GPR data was collected using a 1.5 GHz ground-coupled antenna system, manufactured by GSSI in the United States. Once field work was completed, experienced analysts
...Read More.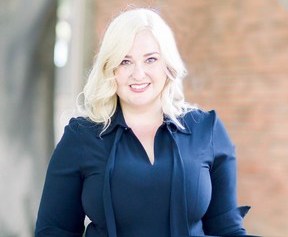 Concrete Inspection Firm Compass X-Ray Launches in Los Angeles
Posted:

2018-11-6
Compass X-Ray™ Services, Inc. is changing the face of the concrete inspection community one x-ray at a time. Not only because it is a woman owned business in construction, but because Compass X-Ray™ has adapted the latest digital medical x-ray technology into the fields of engineering and construction. Elizabeth Wilson, President and Chief Executive Officer of Compass X-Ray™, and her team are moving the needle in the NDT Construction industry with a passion for safety and a clear vision for propelling di
...Read More.
Nanometrics Announces Acquisition of 4D Technology Corporation
Posted:

2018-11-6
Nanometrics Incorporated (NASDAQ: NANO), a leading provider of advanced process control systems, today announced that it is acquiring 4D Technology Corporation, a leading supplier of high-performance interferometric measurement and inspection systems located in Tucson, Arizona. 4D Technology's Dynamic Interferometry® solutions are used in a variety of industries to provide accurate shape and surface measurements. This measurement data provides feedback to customers of optical surface shape and quality, mac
...Read More.
ON Semiconductor Introduces 50 Megapixel Imaging Chip
Posted:

2018-11-6
ON Semiconductor (Nasdaq: ON), driving energy efficient innovations, is enabling more efficient inspection of smartphone displays with the introduction of a new 50 megapixel (MP) resolution charge-coupled device (CCD) image sensor. As the highest resolution Interline Transfer CCD image sensor commercially available, the KAI-50140 provides the critical imaging detail and high image uniformity needed not only for inspection of smartphone displays but also circuit board and mechanical assembly inspection as we
...Read More.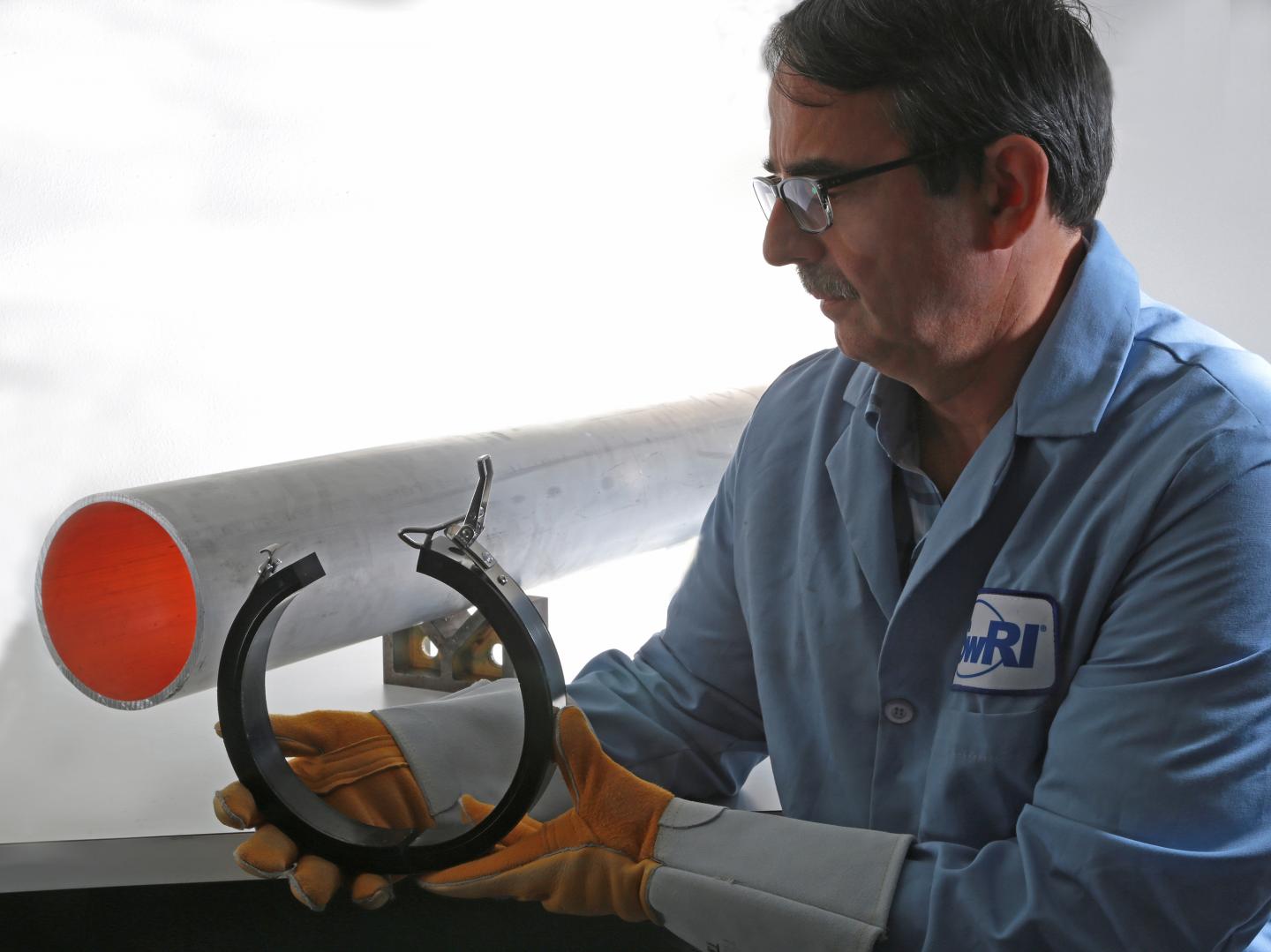 SWRI Improves Structural Health Monitoring with Magnetostrictive Transducer
Posted:

2018-11-6
A new, more powerful generation of a patented Southwest Research Institute magnetostrictive sensor withstands extreme temperatures, automatically adjusts frequencies and incorporates a stronger magnet. The compact magnetostrictive transducer (MsT™) more accurately detects potential problems in oil, gas and chemical industry metal and nonmetal structures such as pipelines, storage tanks and anchor rods. "The MsT system offers the next level of signal strength. This user-friendly technology more precisely
...Read More.
Introduction to Nondestructive Testing
Posted:

2018-11-6
Non-destructive testing (NDT) is a way to detect and evaluate flaws in materials. Within aerospace NDT plays a vital role in the design, manufacture and maintenance of aircraft. The simplest and most accurate way of testing materials and components is often to test them to destruction. Destructive testing is used in aerospace to determine the physical properties of materials, components and assemblies. It can reveal useful information about characteristics of materials including ductility, tensile streng
...Read More.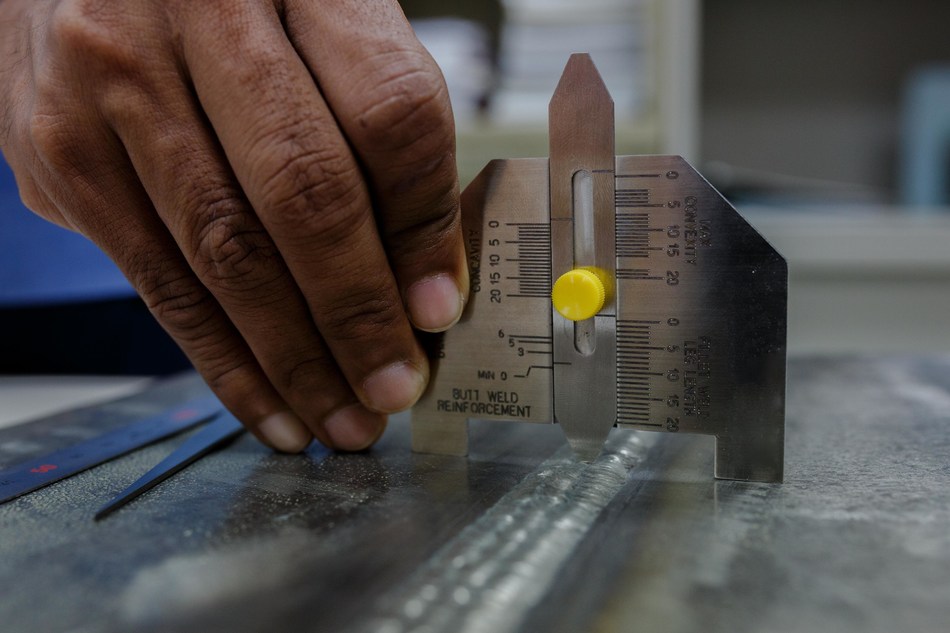 AINDT Schedules CWI Exam Prep Course in Houston Texas
Posted:

2018-11-6
Starting in 2019 the American Institute of Nondestructive Testing will provide CWI exam prep courses in Houston, Texas. The booming economy and dramatic increase in construction across the country has spurred a renewed effort to rectify the shortage of skilled labor. Paramount in that effort is to increase the number of qualified welders, and where there is welding there needs to be welding inspectors. The various industries are working diligently to increase the number of skilled welders and with that
...Read More.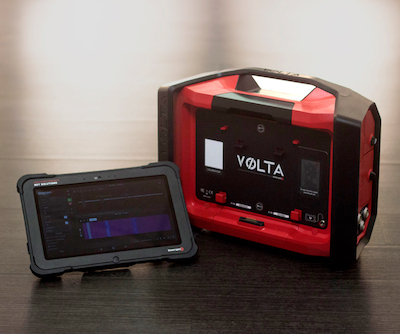 VOLTA: Industry-First MRUT & LRUT Instrument
Posted:

2018-11-1
VOLTA by Innerspec: High-Performance NDT Solutions. Innerspec introduced the first portable EMAT instrument for guided waves in 2012, and we are proud to announce another industry-first with VOLTA. VOLTA is a 2-channel multi-purpose portable EMAT instrument with a frequency range from 20 kHz to 8 MHz capable of running both Medium Range UT (MRUT) and Long Range UT (LRUT) applications, as well as other standard and custom EMAT applications from Innerspec (e.g. weld inspection, railhead inspection).
...Read More.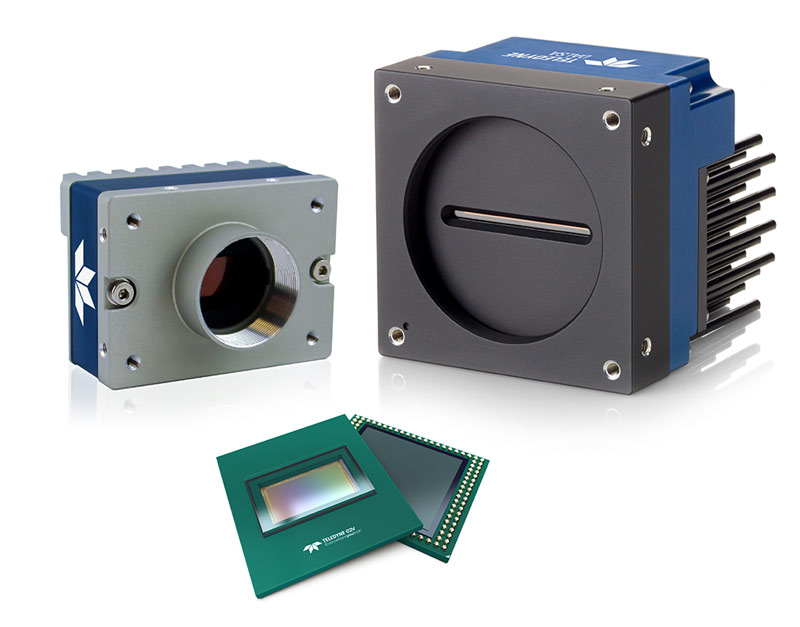 Teledyne Imaging To Showcase Innovations At Vision 2018
Posted:

2018-10-31
Teledyne DALSA and Teledyne e2v, both Teledyne Technologies [NYSE: TDY] companies and global leaders in machine vision, combine as Teledyne Imaging to showcase their newest and most advanced vision solutions in a combined display including presentations and live demonstrations at the VISION show, November 6-8 in Hall 1, Stand F62 in Messe Stuttgart, Germany. Subject matter experts will be on hand to provide insight on planned product development and advanced, enabling technology for future imaging challe
...Read More.
Next 10 >>>
Displaying 121 through 130 of 200

More Newss: 1 | 2 | 3 | 4 | 5 | 6 | 7 | 8 | 9 | 10 | 11 | 12 | 13 | 14 | 15 | 16 | 17 | 18 | 19 | 20