NDT News

Materials Testing 2019 to Showcase the Latest in NDT
Posted:

2019-7-9
Materials Testing – the global showcase for the non-destructive testing (NDT) and related industries – returns this year with an exciting new range of technologies and speakers. Materials Testing 2019 will take place from 3-5 September in Telford, UK. The biennial event - which is the world's most comprehensive exhibition of NDT, materials testing, condition monitoring and diagnostic technologies - will feature over 70 exhibitors plus a wide range of seminars and practical workshops. Materials Testi
...Read More.

Neurala Empowers Robotics Industry with Custom Vision AI
Posted:

2019-7-8
Neurala has announced a number of milestones in its work bringing custom vision AI solutions to the robotics industry. Through an engagement with Badger Technologies™, a product division of Jabil, and a new patent for AI that runs and adapts directly at the compute edge and onboard a robot, Neurala is providing robotics companies with AI that is more efficient, cost-effective and perceptive than what was previously possible. Neurala's end-to-end platform, Brain Builder, streamlines creation, deployment a
...Read More.
Whitepaper: Computed Tomography for Additive Manufacturing
Posted:

2019-7-8
Additive manufacturing (AM) is one of the most revolutionary processes to come along in many years, making a dramatic impact on the industrial market. Also known as 3D printing, AM is a manufacturing technique that builds objects layer by layer using materials such as polymers, metals, and composites. This fast-evolving technology is changing the way engineers think about product design by offering enormous flexibility in what is geometrically possible. However, the more complex the design, the more challen
...Read More.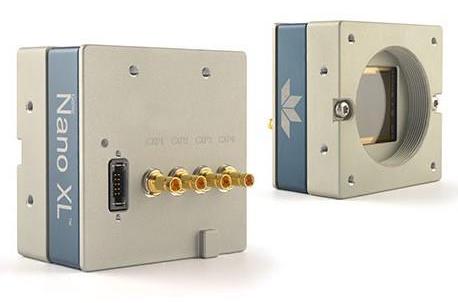 New Genie Nano-CXP Cameras from Teledyne DALSA
Posted:

2019-7-8
Teledyne DALSA, a Teledyne Technologies (NYSE: TDY) company and global leader in machine vision technology, is pleased to announce its new Genie Nano-CXP series, a CoaXPress line of CMOS area scan cameras that redefine performance and feature the latest On-Semiconductor and E2V sensors. These newest industry leading image CMOS sensors range from 16 to 67 megapixel resolution with added and proven CoaXPress 6.25 Gbps technology offering breakthrough speed, robust build quality for wide operating temperatu
...Read More.
Multiple-Echo Through Coating Thickness Gauges from Cygnus
Posted:

2019-7-1
Using the Multiple-Echo technique approved by Classification Societies, all Cygnus ultrasonic thickness gauges provide accurate and reliable metal thickness measurements without the need to remove coatings. The PLUS models also incorporate Single-Echo and Echo-Echo measuring modes for testing heavily corroded metals with front and/or back wall corrosion and pitting. The wrist mountable Cygnus 4+ thickness gauge is well suited for marine surveys, with its simple to use menus on a large colour LCD screen;
...Read More.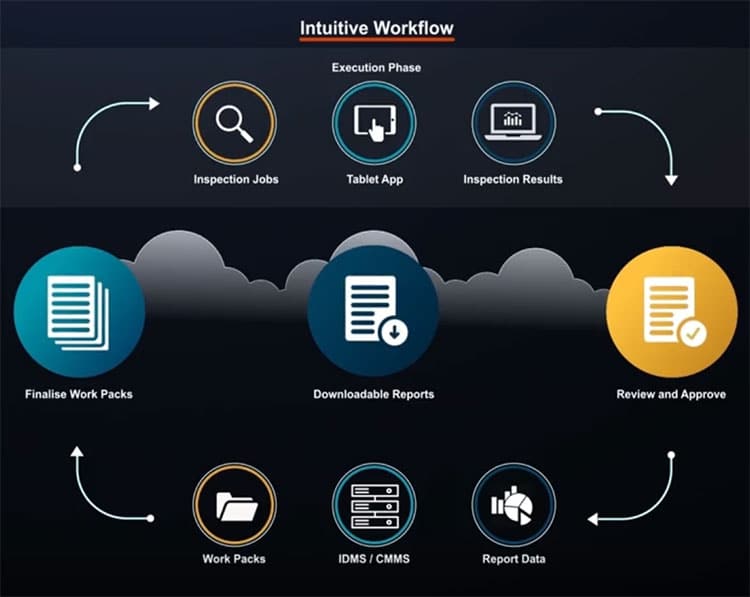 Oceaneering Launches Inform Inspect Digital Asset Inspection System
Posted:

2019-6-26
Aberdeen, 26 June 2019 – Oceaneering International, Inc. (Oceaneering), today has launched the Inform InspectTM digital asset inspection system, which aims to streamline non-destructive testing (NDT) and inspection management. The tablet-based technology equips technicians, supervisors and managers with the ability to deliver seamless, end-to-end inspection – from planning to review – with standardized data captured into a cloud-based system. Information is instantly available for analysis, enabling mor
...Read More.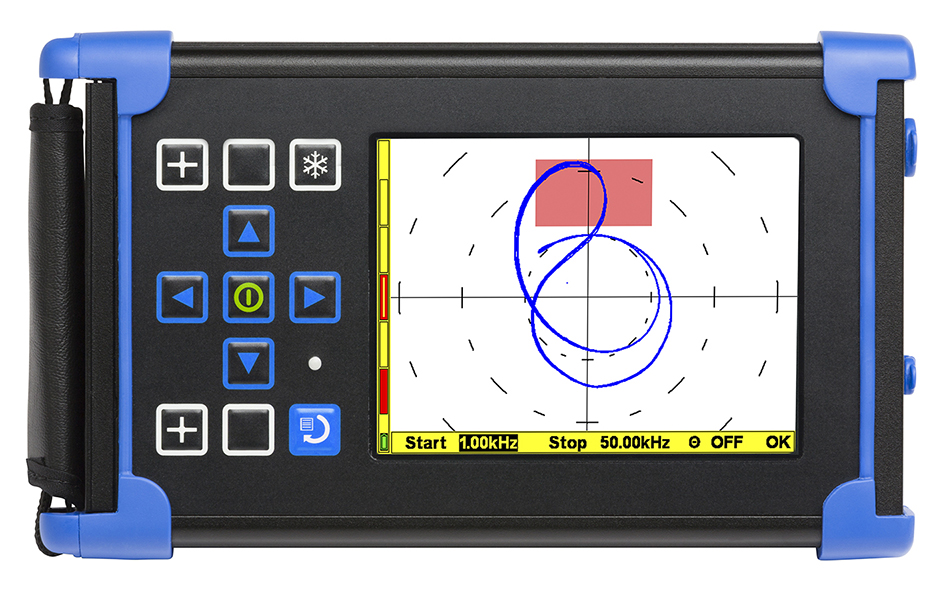 Baugh and Weedon Releases the New BondCheck
Posted:

2019-6-24
The new BondCheck is a multi-mode bond testing flaw detector providing high speed bond inspection in pitch-catch or resonance modes, or mechanical impedance analysis (MIA), with excellent defect sensitivity. Inspection applications include those where carbon and metal honeycombs need to be inspected for delaminations, disbonds and core damage as well as small defect detection and dry coupling. The BondCheck is ideal for a wide spectrum of advanced material NDT of required in the aerospace, automotive, wind
...Read More.
ETHER NDE Joins UK Consortium for NDT in Metal Additive Manufacturing
Posted:

2019-6-24
A consortium comprising ETher NDE (St Albans), Sonemat (Coventry), Hybrid Manufacturing Technologies (Moira), Innvotek (London), Brunel Innovation Centre (Abington) and TWI (Abington) has won a grant to develop technology to inspect metal additive manufactured parts during the manufacturing process. The technology uses electromagnetic methods (electromagnetic acoustic transducer (EMAT) and eddy current (EC)) to detect defects and to monitor residual stress in additive manufacturing (AM) and is abbreviated a
...Read More.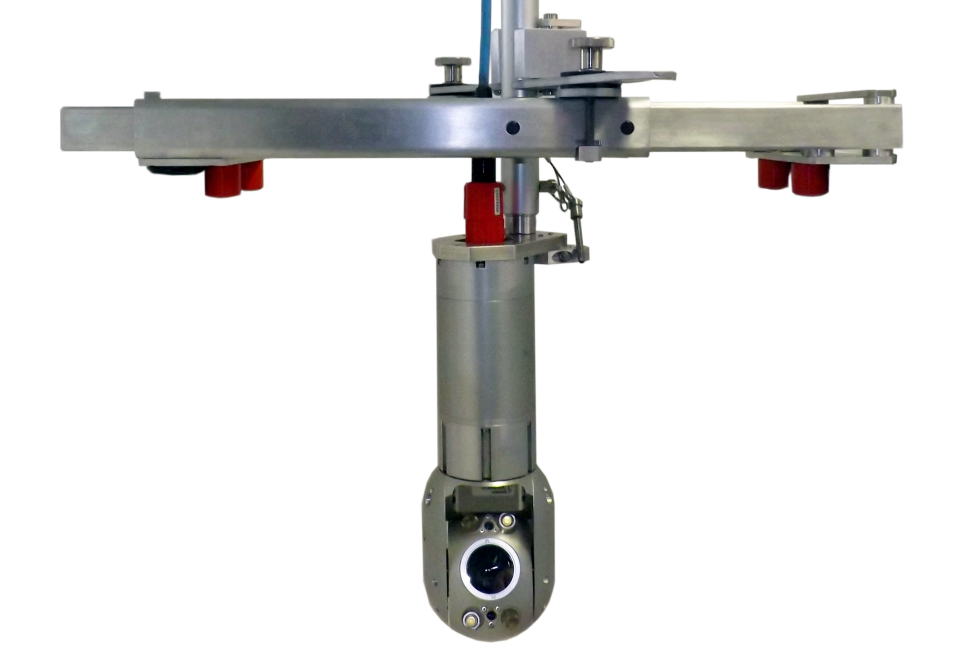 Tank Inspection with the Spectrum Kit STIK
Posted:

2019-6-23
An adaptable inspection camera utilises the latest technology to provide user-friendly solutions for internal inspection of tanks, pressure vessels, bunkers and rail cars. The introduction of the Spectrum Inspection Kit STIK to the Nexxis portfolio of high-tech industry equipment provides an advanced solution to the challenges of internal visual inspection. The essential task of ensuring the utmost in health and safety is simplified and improved by the advanced capabilities of this high-end, intelligent
...Read More.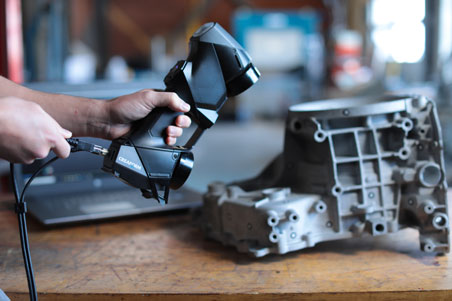 Boeing Approves Creaform HandySCAN 3D
Posted:

2019-6-22
Metrology-grade 3D laser scanner can now be used to inspect dents and blends on all models of Boeing commercial airplanes Creaform, the worldwide leader in portable 3D measurement solutions and non-destructive testing (NDT) solutions, announced today that its HandySCAN 3D™ metrology-grade 3D laser scanner can now be used for recording physical attributes of aircraft dents and blends on all models of Boeing commercial airplanes. Boeing has released a service letter with guidance on the use of 3D scanne
...Read More.
Next 10 >>>
Displaying 121 through 130 of 200

More Newss: 1 | 2 | 3 | 4 | 5 | 6 | 7 | 8 | 9 | 10 | 11 | 12 | 13 | 14 | 15 | 16 | 17 | 18 | 19 | 20