NDT News

Affordable Material and Alloy Grading with Vanta Element Handheld XRF Analyzer
Posted:

2019-9-10
The new Vanta™ Element X-ray fluorescence (XRF) analyzer offers the essential features that the Vanta series is known for—speed, reliability, ruggedness, connectivity and smartphone-like ease of use—in a cost-effective model. Easy to learn, fast to use, and weighing a slim 2.9 lb. (1.32 kg), the Vanta Element analyzer is up to the challenge of all day, high-throughput testing. The Vanta Element analyzer offers speed and ease of use in a variety of testing environments, including scrap recycling and metal
...Read More.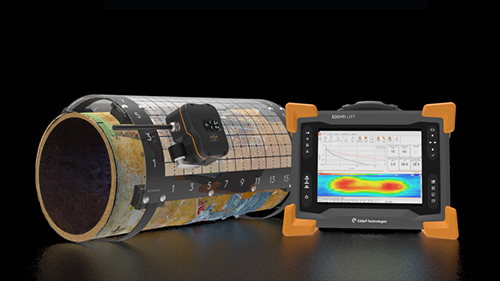 Webinar: Inspection of Critical Structures with Scale and Scab Corrosion
Posted:

2019-9-10
Corrosion Assessment Redefined: Welcome to Lyft 2.2 If you need to know the remaining wall thickness under surface-forming scabs, then this upcoming webinar on a new high-performance solution engineered to provide reliable, repeatable and actionable data is perfect for you. Join the PEC team to learn more about this new solution over our next webinar: Date: September 18th Learn more on a new solution designed specifically for inspections over scale, corrosion scabs and blisters. Agenda of
...Read More.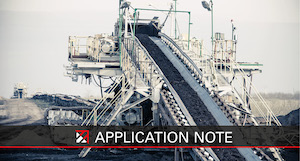 Ultrasonic Thickness Testing of Reinforced Rubber Conveyor Belts
Posted:

2019-9-9
SONOTEC published a new application note about ultrasonic thickness testing of reinforced rubber conveyor belts with SONOWALL 70. TEST OBJECT A conveyor belt is the carrying medium of a belt conveyor system which is widely used across many industrial branches, especially in mining industries for bulk handling of raw materials like coal, coke, iron ore etc. The operation of conveyor belts is closely connected to various kinds of mechanical loading, which causes wear or gradual degradation of the con
...Read More.
Avonix Imaging Announces A-TEC The 1st Avonix Technical Exchange Conference
Posted:

2019-9-1
A-TEC will be held Wednesday, October 2nd featuring keynote speaker John Kriesel author of Still Standing: The story of SSG John Kriesel. September 3, 2019 – Minneapolis, MN – Avonix Imaging will host A-TEC, a one-day complimentary event, at the Minneapolis Marriott Northwest and at the Avonix Imaging headquarters in Maple Grove, Minnesota. This dynamic event is for ideal anyone interested in CT (Computed Tomography) x-ray capabilities. CT 3D x-ray imaging is used in a variety of industries including ad
...Read More.
Register Now for NDTMA 2020 at the Golden Nugget Las Vegas
Posted:

2019-8-31
2020 Annual Conference Information & Exhibit Space Selection is open for registration. The 2020 Nondestructive Testing Management Association (NDTMA) Annual Conference will be held at the Golden Nugget, Las Vegas USA the week of February 9, 2020. The conference will start on Tuesday evening, February 11 and end on Thursday, February 13; with training seminars on Tuesday afternoon and Friday morning, subject matter to be determined. Plan on bringing your Valentine to Las Vegas. The base hotel
...Read More.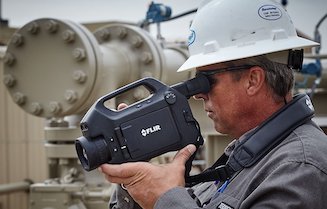 FLIR Launches HD Optical Gas Imaging Camera for Oil and Gas Industry
Posted:

2019-8-31
FLIR Systems, Inc. (NASDAQ: FLIR) today announced the industry's first high-definition (HD), handheld optical gas imaging (OGI) camera, the FLIR GF620. Designed for oil and gas industry professionals, the GF620 camera sets a new standard for detecting and visualizing invisible leaks of hydrocarbons, such as methane, and common volatile organic compounds (VOCs). With four times the pixels of previous models, the HD resolution GF620 helps inspectors survey for fugitive hydrocarbon emissions from further, safe
...Read More.
North Star Imaging Appoints New Global Equipment Sales Director
Posted:

2019-8-31
North Star Imaging, a leading manufacturer of Industrial Digital Radiography and Computed Tomography X-ray equipment has appointed Timothy R. Lebens as Global Equipment Sales Director. "Tim" has over 20+ years of documented strategic sales leadership, business development, marketing & product line development which have resulted in high revenue growth and global market expansion. His most recent position was Vice President Global Sales & Marketing for a $3 Billion privately held company that sold interac
...Read More.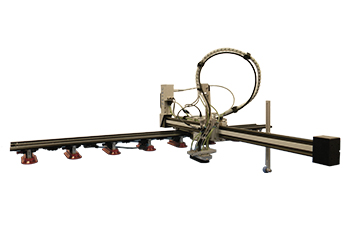 Zetec Introduces FlexTrack Scanner Optimized for Aerospace Inspections
Posted:

2019-8-31
Zetec Inc. has introduced the FlexTrack automated X-Y scanner for nondestructive ultrasonic testing (UT) applications of materials and structures used predominantly in aerospace, both in production and maintenance environments. FlexTrack is a versatile scanner that features a 24-inch motorized actuator arm moving on a flexible 54-inch track that uses suction cups to mount to virtually any surface. The actuator arm and track allow for automated raster scanning in both directions, and parallel or perpend
...Read More.

FRP In-Service Inspection Training Program - Nanjing, China
Posted:

2019-8-28
Materials Technology Institute (MTI) is sponsoring a two-day training program on Inspection of In-Service FRP Equipment & Piping. This unique program will provide a comprehensive overview of the areas that are of critical importance for evaluating the quality and conformance of plant FRP equipment and piping, as well as provide some basis around Fitness for Service. The classroom session is intended for plant, engineering or materials personnel and inspectors, seeking to improve their knowledge and unde
...Read More.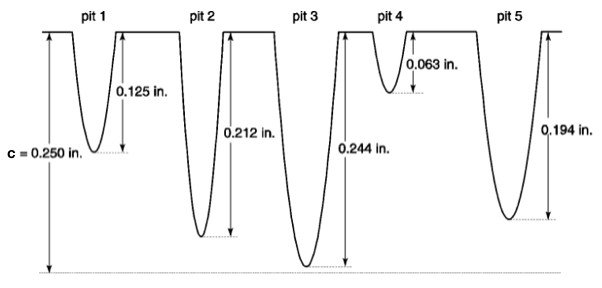 API 510 Pressure Vessel Inspection Code: FFS Evaluation of Widely Scattered Pits
Posted:

2019-8-28
Inspectioneering has recently published a blog post titled "API 510 Pressure Vessel Inspection Code: FFS Evaluation of Widely Scattered Pits." Click the link above to read the full article. Introduction: API 579-1/ASME FFS-1, Part 6 defines pitting as: "localized regions of metal loss that can be characterized by a pit diameter on the order of the plate thickness or less, and a pit depth that is less than the plate thickness." The fitness-for-service (FFS) assessment procedures in Part 6 can be
...Read More.
Next 10 >>>
Displaying 121 through 130 of 200

More Newss: 1 | 2 | 3 | 4 | 5 | 6 | 7 | 8 | 9 | 10 | 11 | 12 | 13 | 14 | 15 | 16 | 17 | 18 | 19 | 20